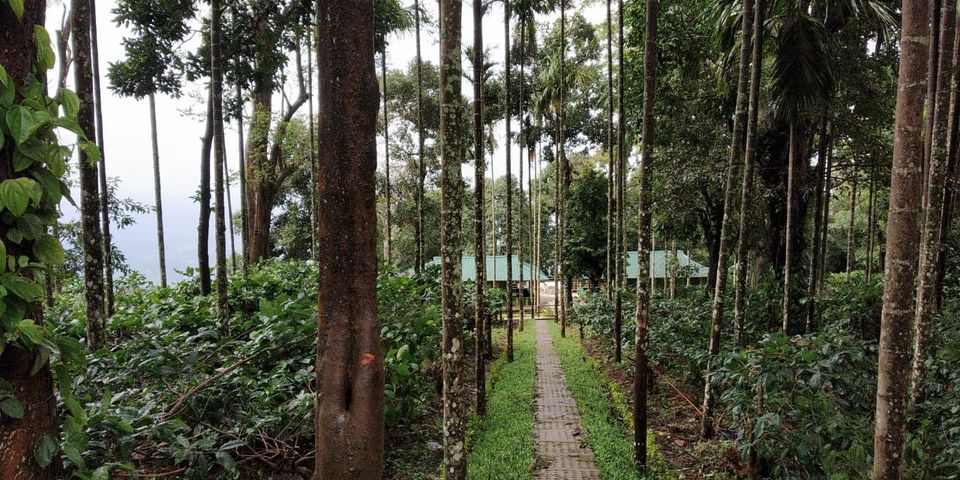 From Palakkad junction we hopped on to the so called aanavandi or the ksrtc bus. Through the mountain ranges the bus went through rough terrains with slopes curves and hairpins and the sceneries alongside were breathtaking with small waterfalls and streams passing by through the Highlands of nenmara . A forest range office permits the pass to the hill station for private vehicles after checking. You can see the sign boards mentioning the area we are about to enter being wildlife and to treat animals peacefully .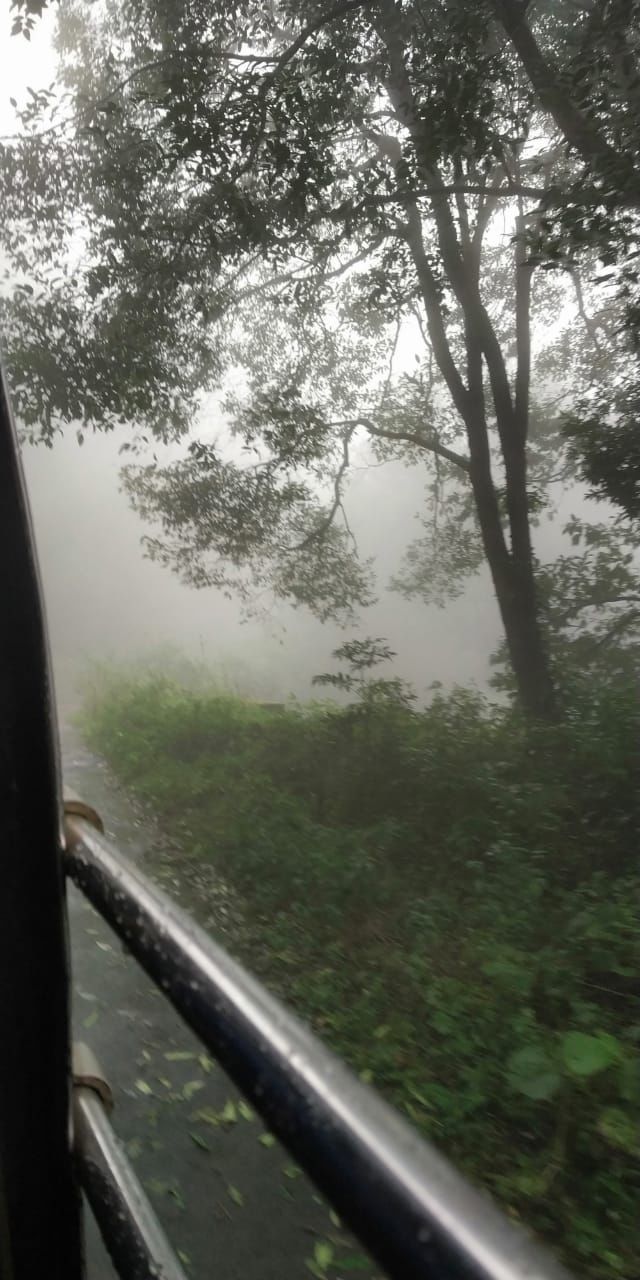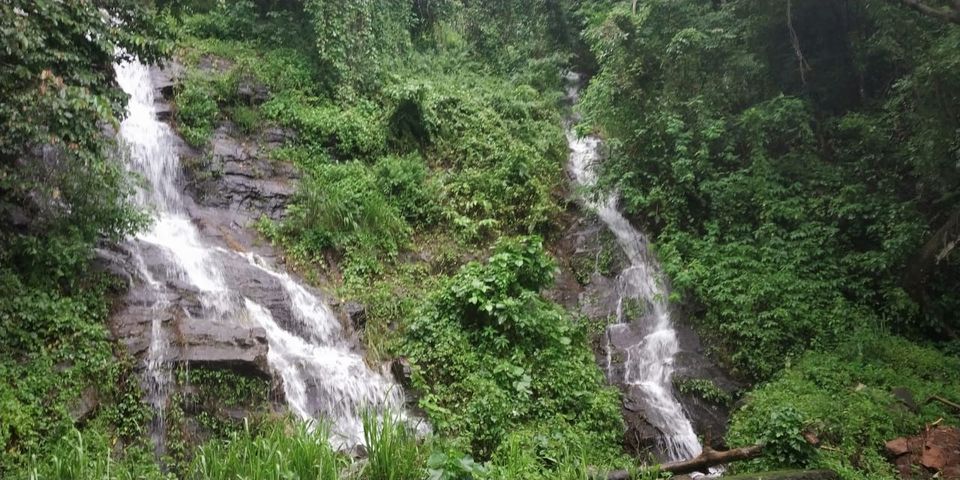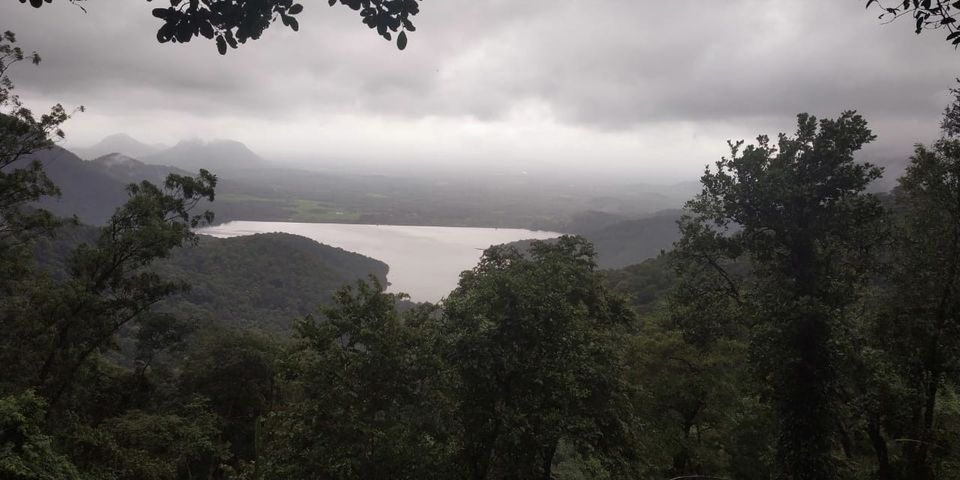 Within 2 hours we reached our destination and since we were there on off season and amongst the monsoon there was a mild rainfall and mist all around. Less no of tourists too so less crowded and more chances to explore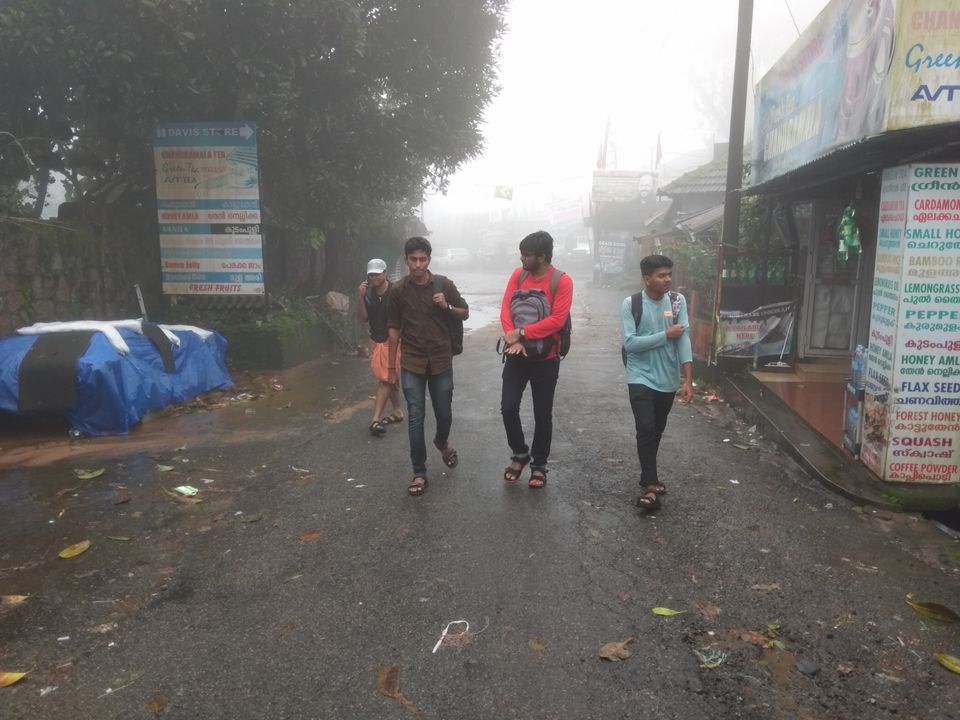 we were solely there to visit a resort called Greenland farm houses and resorts in nelliyampathy. With a span of about 250 acres it was something else. The cottages and houses were old ones built by the first British explores who came up to this mountains in search of spices and coffee which were abundant there . There's even tents for camping enthusiasts and focused upon foreigners.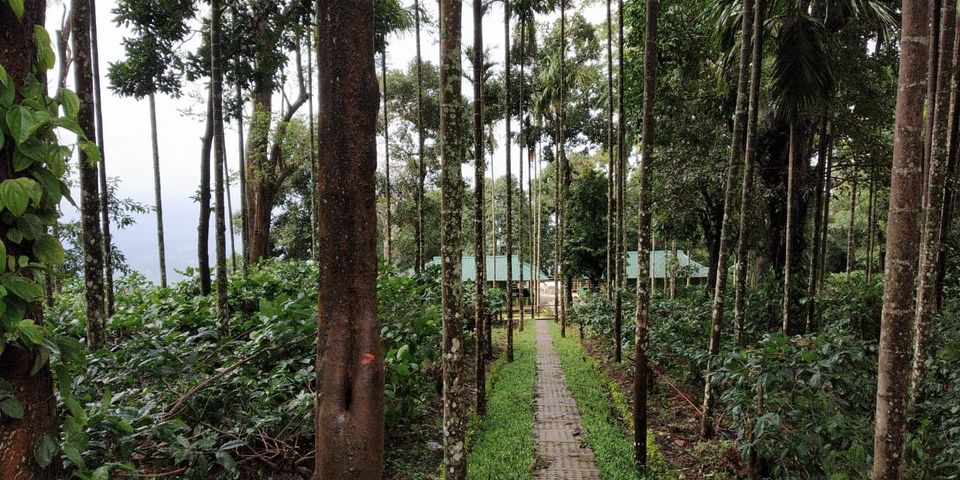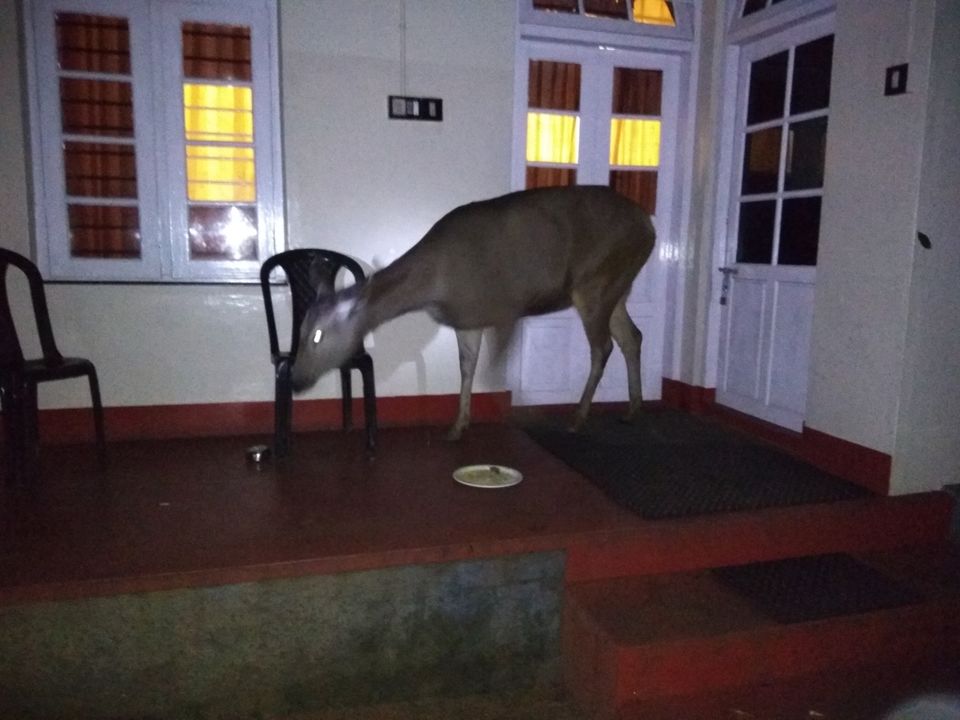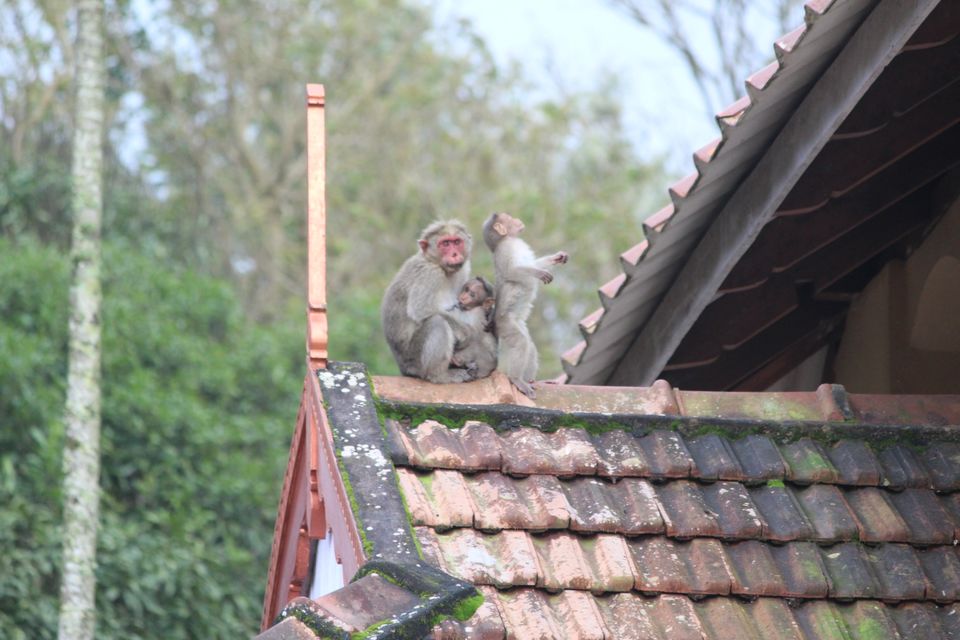 One things that's going to attract you is the concept of animals living in an ecosystem amongst humans there's wild pigs, monkeys (a lot),deers, pigs, buffaloes,ducks and certain birds wandering around the resort amongst us.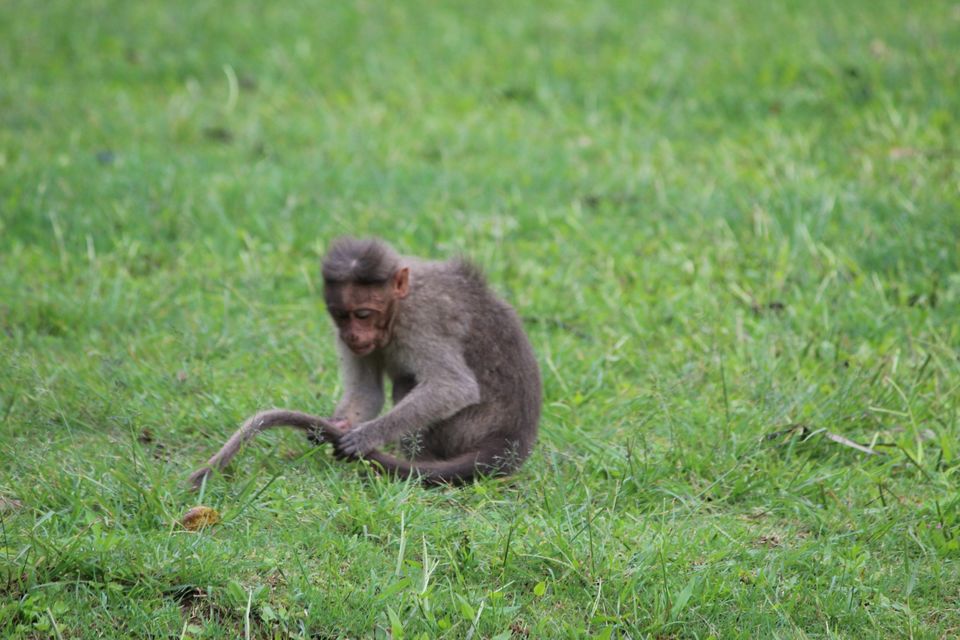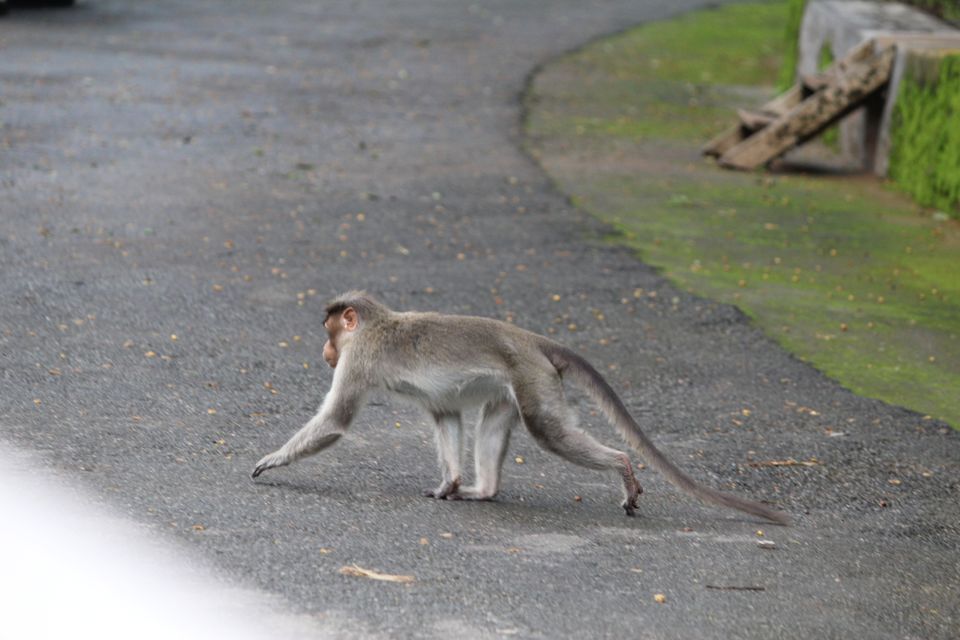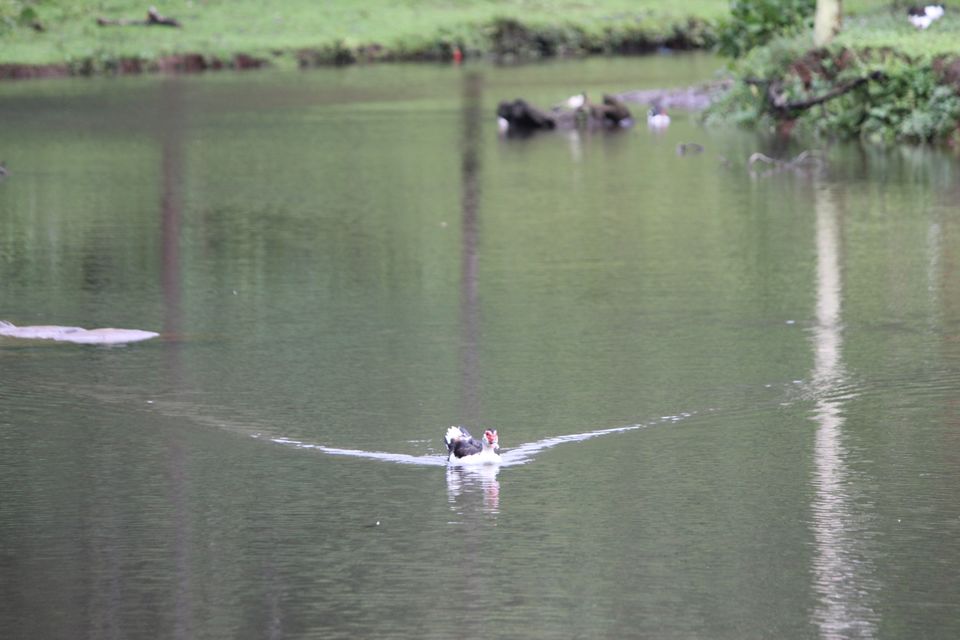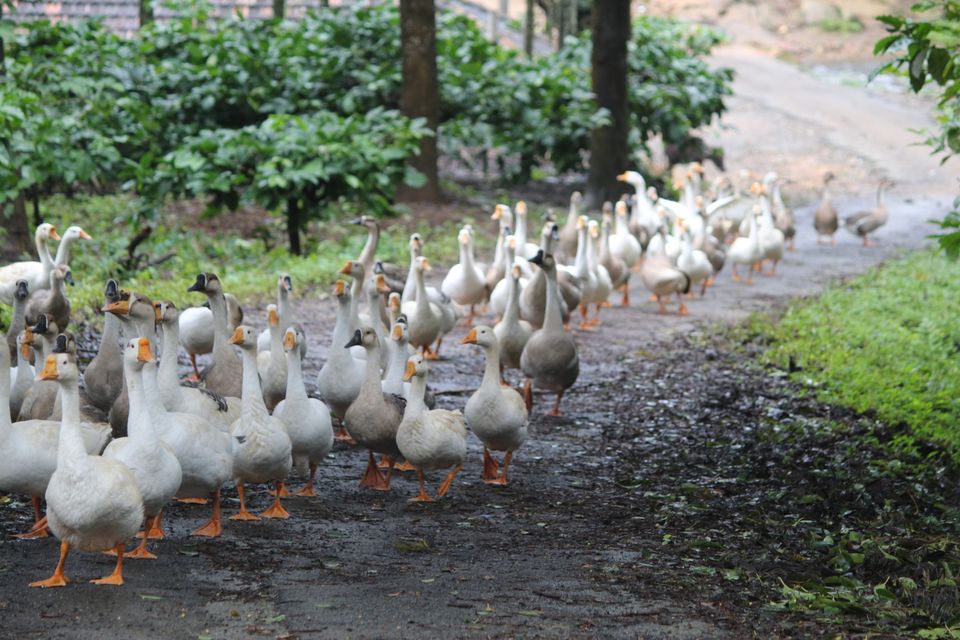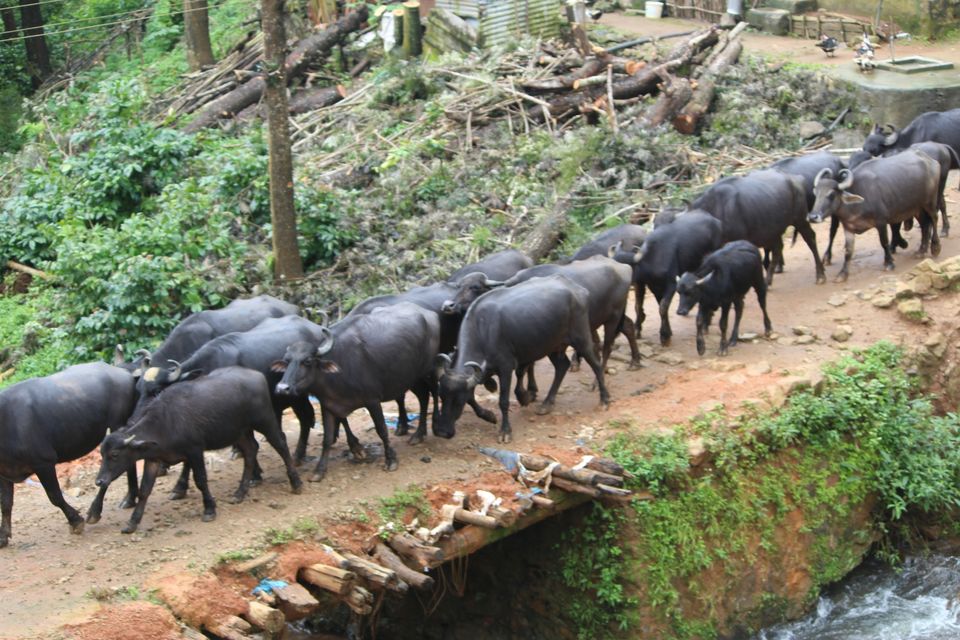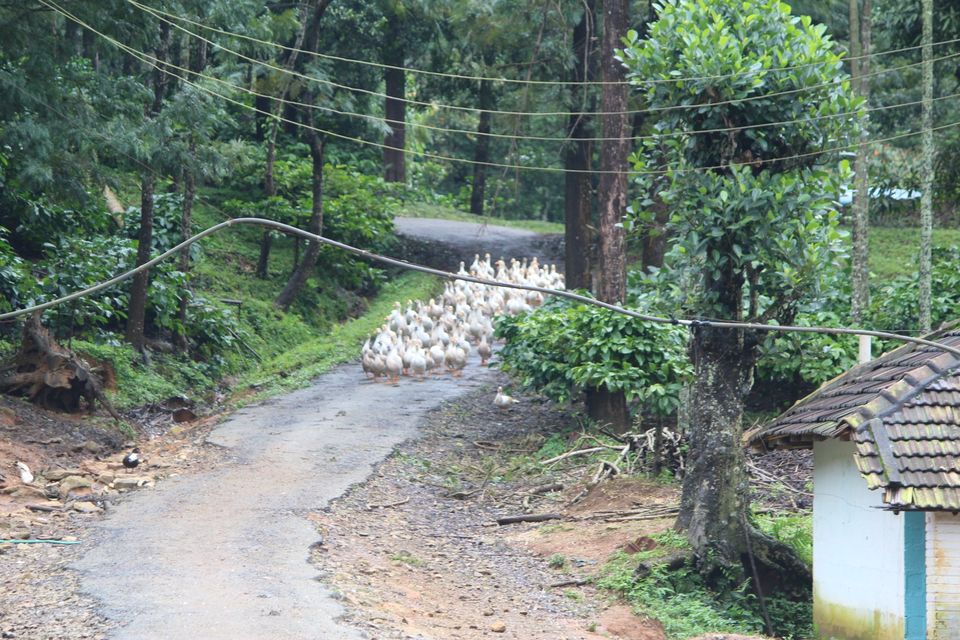 There's farms to see around with all kinds of animals and in the forrests surrounding these has lots of flora and fauna too . There's lion tailed macaque an wild monkey with a tail similar to Lions as well it's difficult to spot them as they stay high up the trees we could hardly spot one . With the typical sceneries of wet vegetation after a beautiful shower by nature walking past all those would truly be exotic for all nature freaks.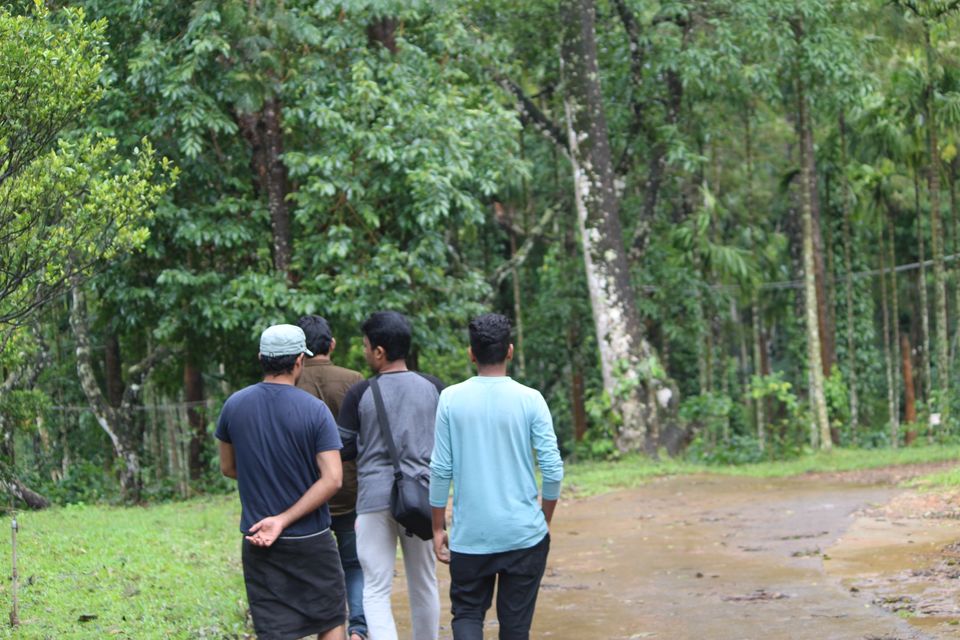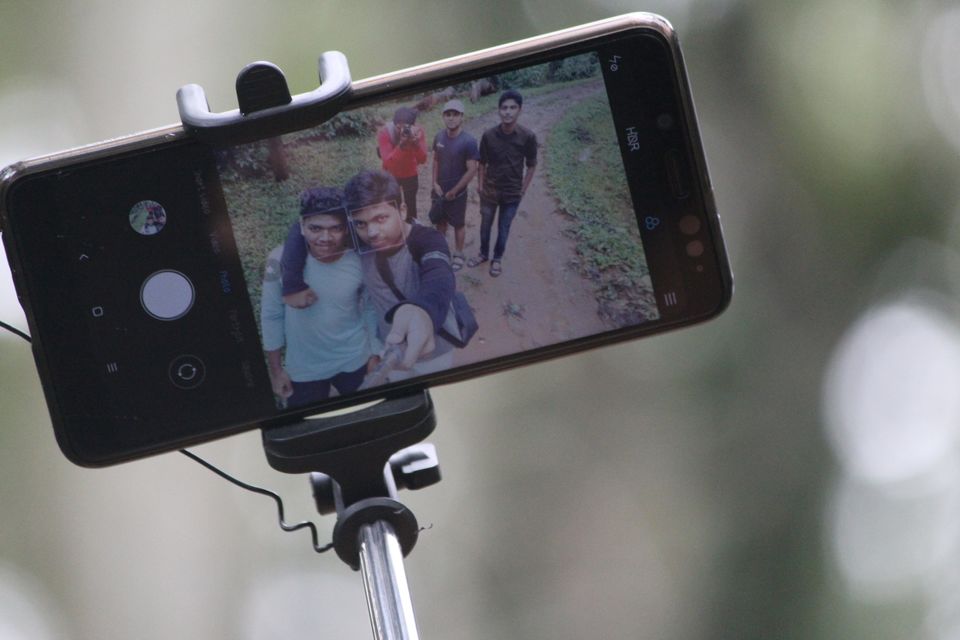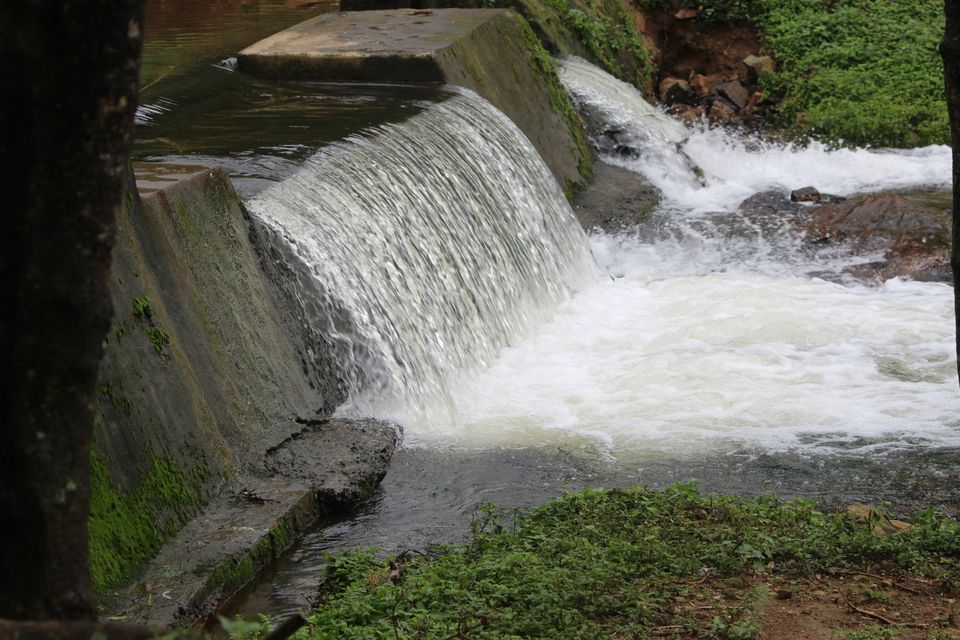 The food down there is awesome as well . They have a wide variety of menus with mesmerising delights of both veg and non veg dishes although I couldn't take any pics of the cuisine coz of course it was so delicious couldn't think of anything else I managed to take some pics of the beautiful dining hall inside.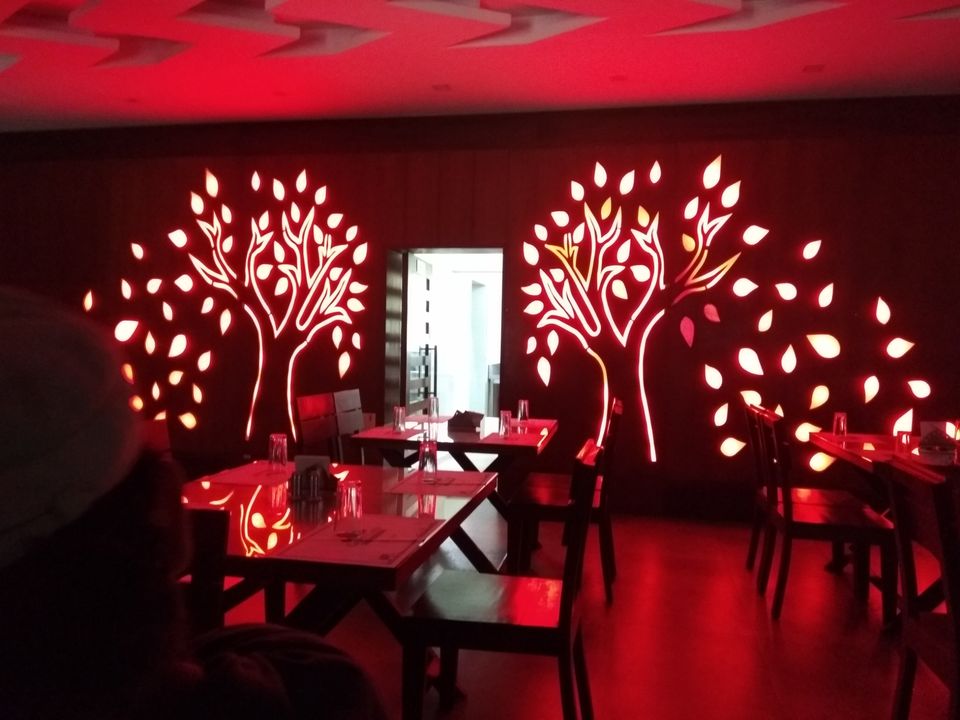 A last comes the best part - trekking through off road . Though there's no road it's kind going through the forest and that too at night time . It's something everyone who was with me in that trip still remembers to this date . So adventurous but all highly freaked out as the experienced jeep drivers would take us to different hills in the night. It's so blacked out making it more creepy as there's a high chances of encountering with wild animals in between all those factors makes this ride more exciting.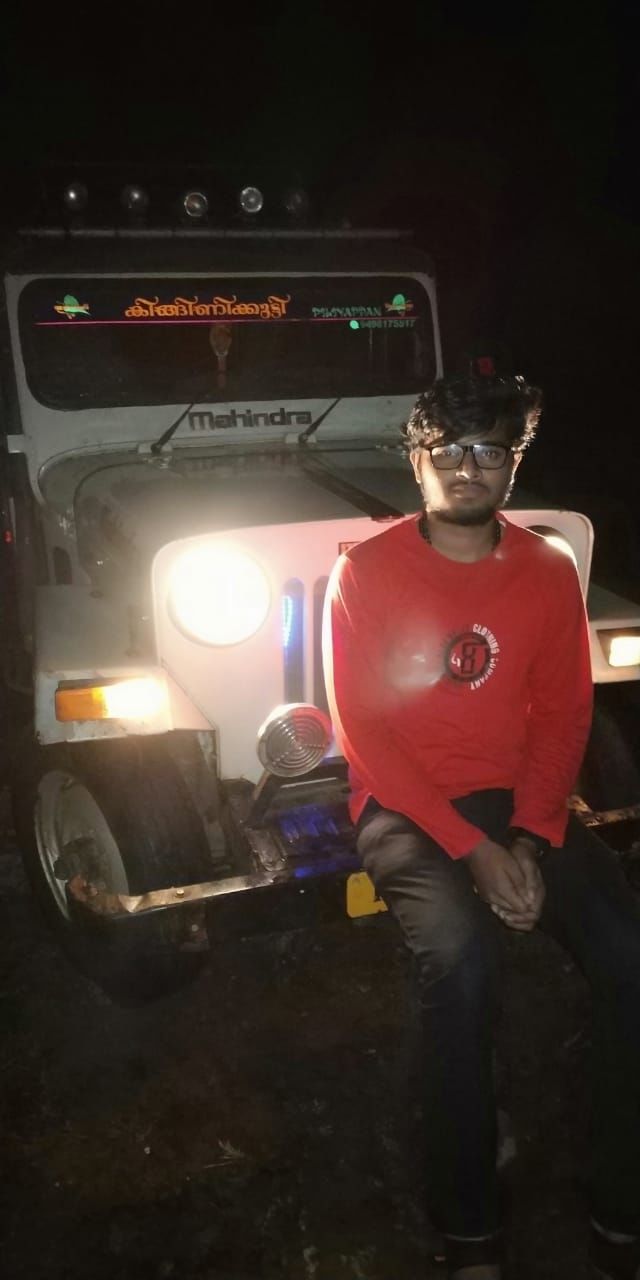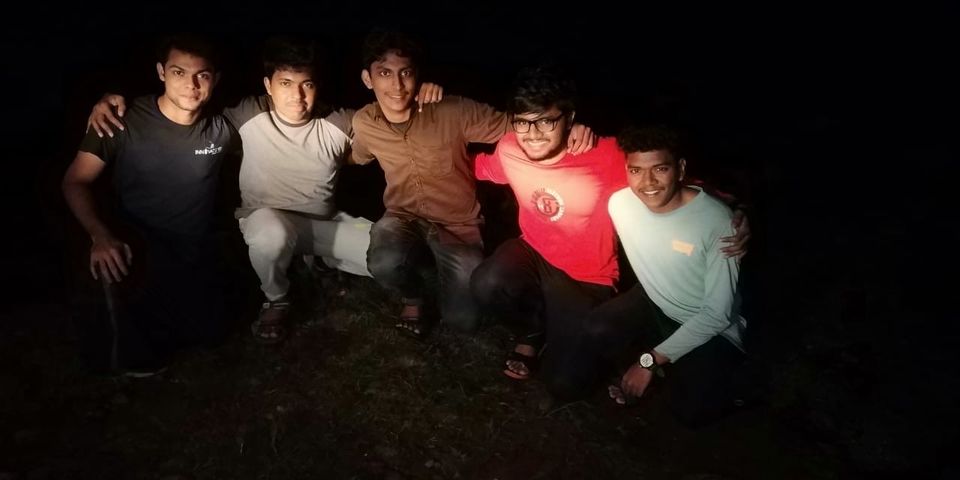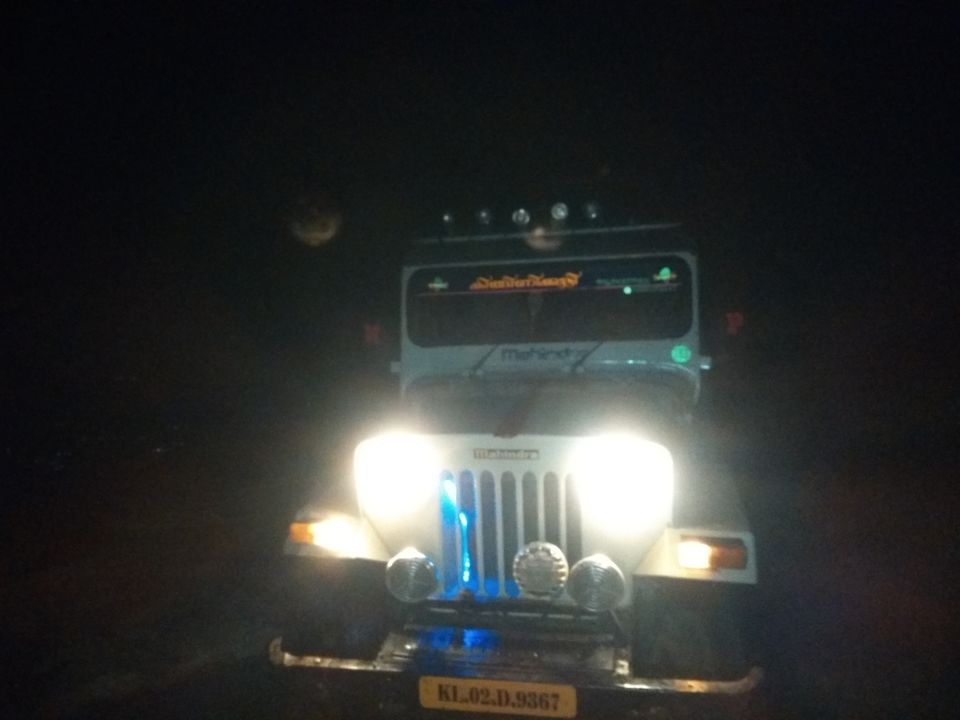 All in all the resort makes you fall in love with the nature and since the resort being so high that is only bsnl sim has a decent range me and my friends were offline for the whole day and believe me that's something else that'll sync us with the nature so much it'll pull us out from the black hole that we all are in now and fill definitely show us the difference.
The day gave me some beautiful memories that i still carry with me.