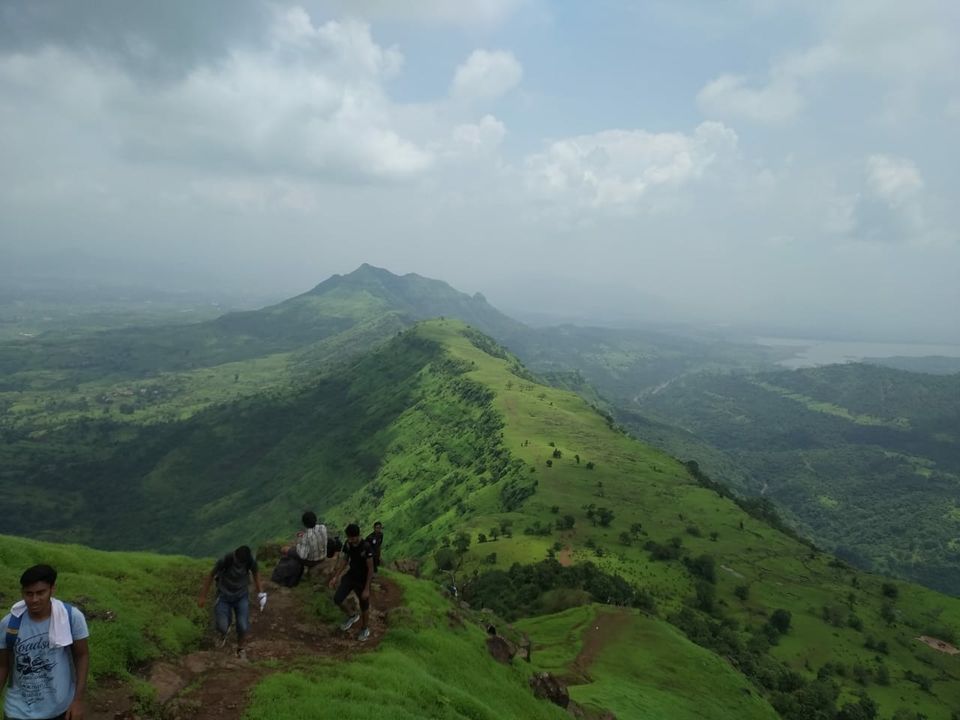 As monsoon kicked it, so did the adventure Junkie in us,so we college friends decided to go for a one day trek to garbett plateau.
We took the 6 10am train from CST and alighted at around 8 at bhvipuri station. We started to walk towards diksal village which is a 500m walk and is the base camp for the trek. Having eaten some hot vada pavs and misal pav,we started our trek at 9am.
As opposed to our expectation of a great weather and rains,we were served with the hottest sun in months. We walked up a small patch to reach a beautiful dam where a few families had come for a picnic away from city.
We kept walking along the banks to reach the opposite side and crossed a little river post which started the real ascent.
Expecting it to be a monsoon trek we didn't carry much water or energy drinks only to run out of water in the first 30%of the trek.
The path was quite straight but steep till we reached a small village from where we luckily got water.
We continued our trek and the gradient just kept getting steeper with every step.
With not much tree cover, every tree was a spot of relief and a break.
All of us were excited to get wet in the rains and waterfall,and yes we got wet, but in our sweat. The day kept getting hotter and the climb steeper where every step posed a challenge. We reached a place which would've made a great waterfall but only to find droplets of water falling. We cooled ourselves in those drops and continued finally managing to reach the plateau at around 12
The plateau has no shade,so we ate the lunch we had carried in the scorching sun and took rest for 45mins before continuing towards matheran.
We reached a point where the roads diverged, one was a walk through the forest to reach matheran market and the other was a steep climb. The adventure Junkie in us forced us to take the Road less taken and we started climbing the rocks. It wasn't as scary as it looked but was a nice little challenge as we made it all the way to the top where the trek practically ended, though to reach the exit point of matheran we had to walk for 30-45mins through the forest. We reached Dasturi naka at arnd 2 30pm which is the entry/exit point to matheran and the cab charged us 80rs/p.p. to drop us off at Neral station.