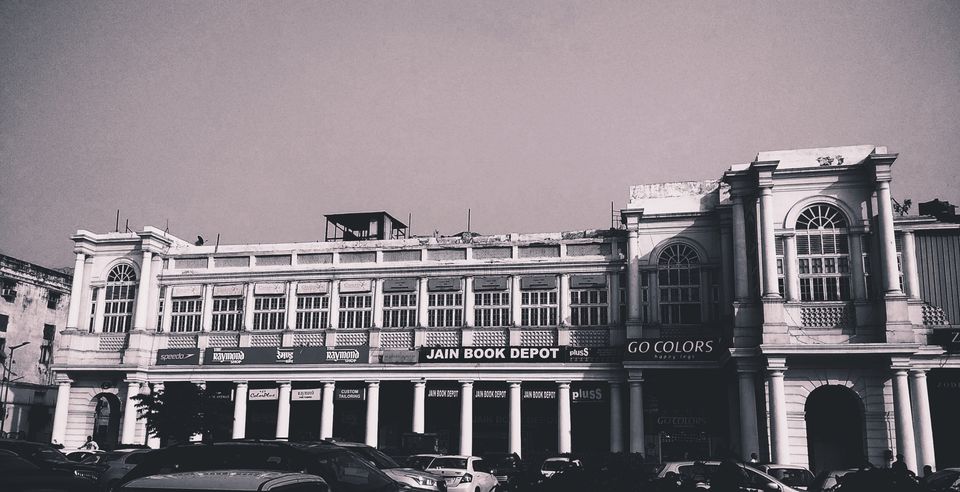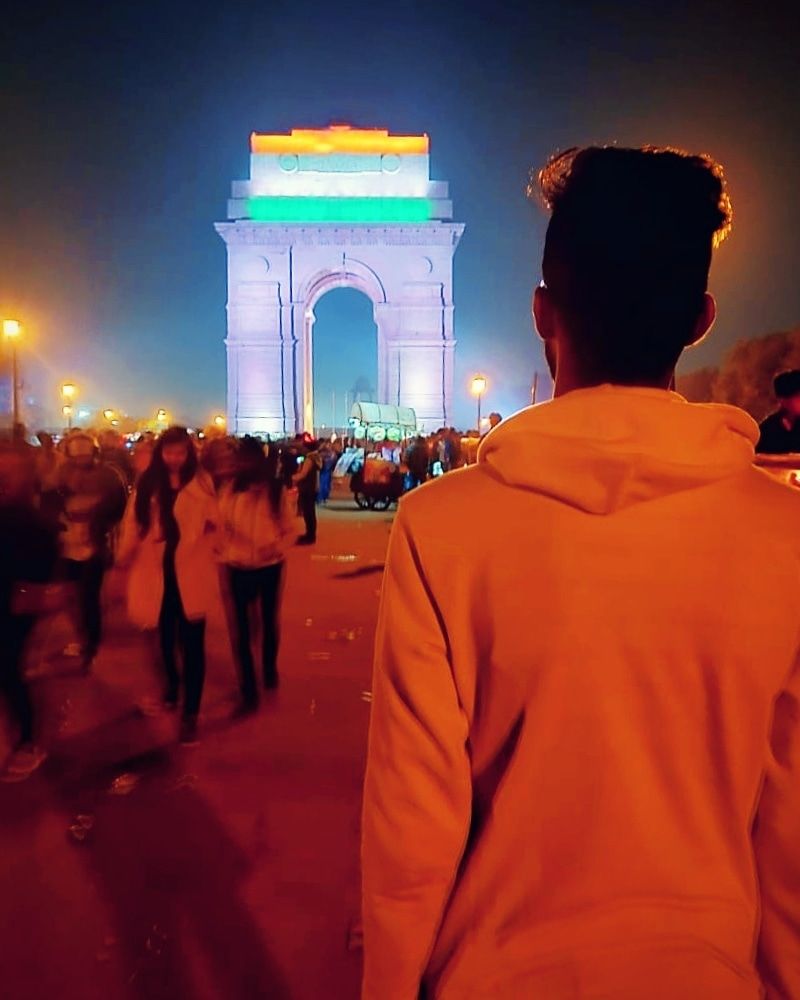 It was a cold December night when I arrived late night at New Delhi station and waited there for the last midnight train that was going to take me to Hazrat Nizamuddin Station.
I waited at the station for an hour,shivering in cold, thinking how this day is gonna be and how this city is gonna greet me as it was my first visit to Delhi & I was all alone. Anyway,I reached Hazrat Nizamuddin station at 12:30 and I was in an urgent need for a place to spend my night.I was so exhausted with the cold that I can't dare to go out of the station and search for the hotels that time.I directly went to the Upper class waiting room & seeing it partially empty gave me an immense hope until the time the attendee sitting at the entrance told me that with my non-AC ticket,I can't enter the waiting room. But I knew in my mind that this is the only option I have. So, I didn't left at once. I kept standing there trying to convince those 2 guys with my made-up innocent face, and successfully got the entry giving 100 bucks for resting there till 6 in the morning!
That was pretty nice deal!
I went there and it felt so good to finally feel some warmth. The next step, I know, was not to waste even a single second and I grabbed 3-4 consecutive empty seats and imagined it to be the most comfortable bed in the universe and slumber royally covering myself with my shawl.
I did get a fine but incomplete 4 hour sleep and then got ready there only wearing formal attires for leaving for the interview in an NGO(the actual purpose of mine for going to Delhi).
I left at 7 a.m. after struggling a lot finding a cab outside the station and reached my destination in Panchsheel Park area.
The interview session went on till 2 p.m.
I really get to meet very interesting people, mostly from Delhi itself who were also there for interview. Their thoughts, their topics of discussion, their perspective, their expectations from life, from themselves really inspired me and I loved listening & talking to them. Yyc s c Although,I wasn't selected, but associating with such people made my visit there totally worth it.
So,I left from the venue at around 2 pm & I was having entire day all alone in the capital of the Nation.
"What do I do", "What do I do"! The question kept covering my mind.
Without wasting time,I decided in my mind a place I could go that I have heard about a lot in Delhi, and went to the nearest metro station. Got my ticket for Rajiv Chowk metro station. This app name "Delhi Metro Rail Corporation(DMRC)" had been a great help to me all throughout.
As I was not much familiar with the metro system and the different lines system, I took the wrong metro from Panchsheel Park to the opposite direction but realized it just a minute after entering inside the metro. So, I changed the metro again and then went on to the right route. By that time,I called my brother & informed him that I'm free for the entire day. As he was having his flight from Delhi at 2 in midnight and he was in Mathura, so he told me that he'll come to Delhi early so that we both can roam around the city for sometime.
That was sorted plan then, but still I have hours with me to explore the city. So,I finally reached the Rajiv Chowk metro station.
And as soon as I was just going out of the station through stairs, I find myself surrounded with the very famous Connaught Place buildings. All those vintage milky white building on my left with a lot of folks and cafés and stores and the market's melodious cacophony. It was all very fascinating.The charisma of the place got me. The place was so happening and I felt a sudden urge to jump into its abundance.
I was already rejoicing at my decision of coming to CP.
And so I headed towards McD first of all to grab a perfect meal! Once done with my meal, I walked out and started my exploration journey of CP. I was captivated with the place. The vibes of the place was so refreshing. And the voices along my way, the chaos throughout the entire streets, the people bargaining, the vendors selling, the big brand stores, the multi-cuisine cafés and bars, the group of friends going by, the couples, the families, the kids, and it was there at that time when all the pollution related things about Delhi felt to be totally false. There were people, the music, the markets, and all the colours beautiful than the real world!
My tiredness almost vanished and I just kept walking there, doing some shopping, buying a couple of books, checking out stuffs the place has to offer!
There's that huge garden that is surrounded by CP. As I crossed the road to reach its entrance,I found crowd surrounding a few people and only when I went closer, did I realized that there was a live face-off going on between 2 politicians and the host was a lady I have watched on TV a few times,I reckon!
Wandering aimlessly like a kid in his summer holidays do, I went around the same stores, streets, and the garden many a times!
I kept wandering around there till 6:30, after which I left for the metro station to reach New Delhi station to pick my brother. I waited for his arrival at the Station till 8, watching the crowd, the chaos, the hurriedness in folks' faces there and killing time surfing stuffs about the city!
As soon as he arrived, without any delay, we left for India Gate by metro to the nearest metro station. Reaching to the nearest metro station, that was Indraprastha only,we took an auto too India Gate. It was chilling night and as we were dropped by autowala to the pathway to India Gate, I saw that elegant, illuminated gateway and it indeed looked beautiful when viewed from distance. We thus moved closer to it,and while walking our way to India Gate,I encountered this embarrassing and disappointing side of this national heritage. The entire street there was covered with vendors, there was a huge crowd with no such considerable security. Worse, the streets were way too dirty. There were garbage all around. It was like no one cares to take care of that place. It was so disappointing to actually witness that, but as we came closer to India Gate and watched it shining with Tricoloured lighting at its top,it was stupendous. It do reveal the stories it hides of the past. And thus the look of that monument covered the disappointing experience of filth that we crossed minutes back.
I thus believe that one can either compare this scenario with "Lotus between the mud" metaphor or can look at the real picture and took steps to clean the streets to give each visitor from the world an experience similar to walking on a red carpet to witness an extraordinary piece of architecture.
We soon left for the station as I had train to take and my brother would be going to the Airport.
Though tiring, but the day felt quite long and I'm happy it felt that way. I felt like I belong to this city already and that I know a good part of this place. My experience was pretty good. I really find the place, the people, the vibes to be simply beautiful and I decided while leaving to visit this beautiful place once again with more time in my hands, and explore the city.