It was a very awesome day. You should visit on this Gurudwara at night. It is a very peaceful place and has a very pleasant view at night. In a moon light with the prayer _ek omkar satnam vaheguru_ you will feel like you are in heaven. It was a very beautiful experience of mine.
<ADDRESS>
Gurudwara Bangla Sahib, Rajiv Chowk, New Delhi.
You can go from Rajiv Chowk metro station or Patel Chowk metro station by auto with a fare of only 10 rupees per head. You can also go on foot because distance is not so much.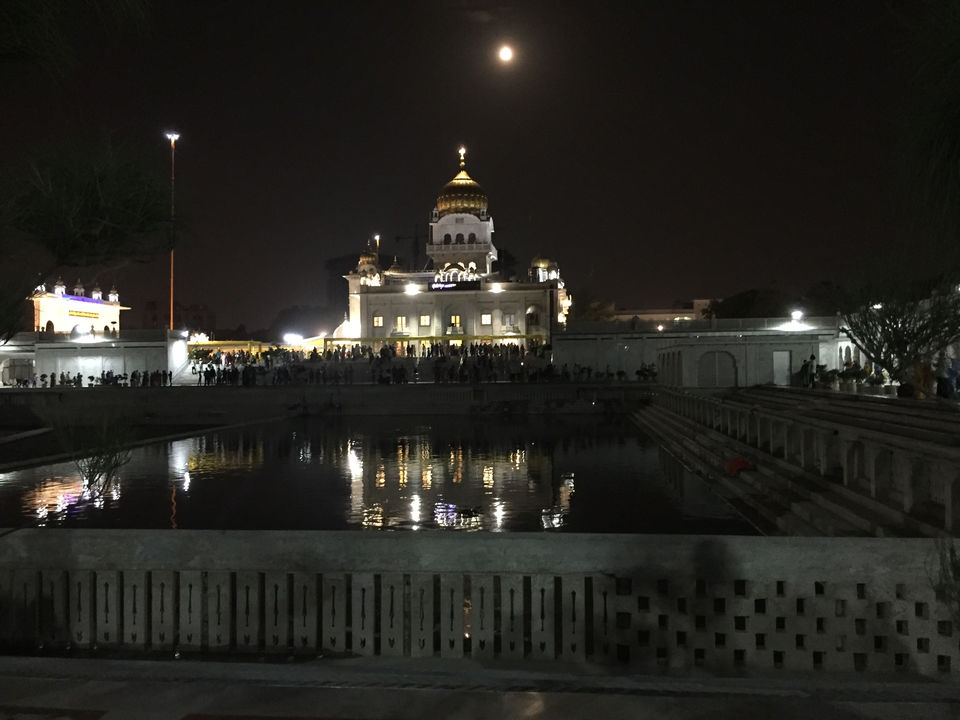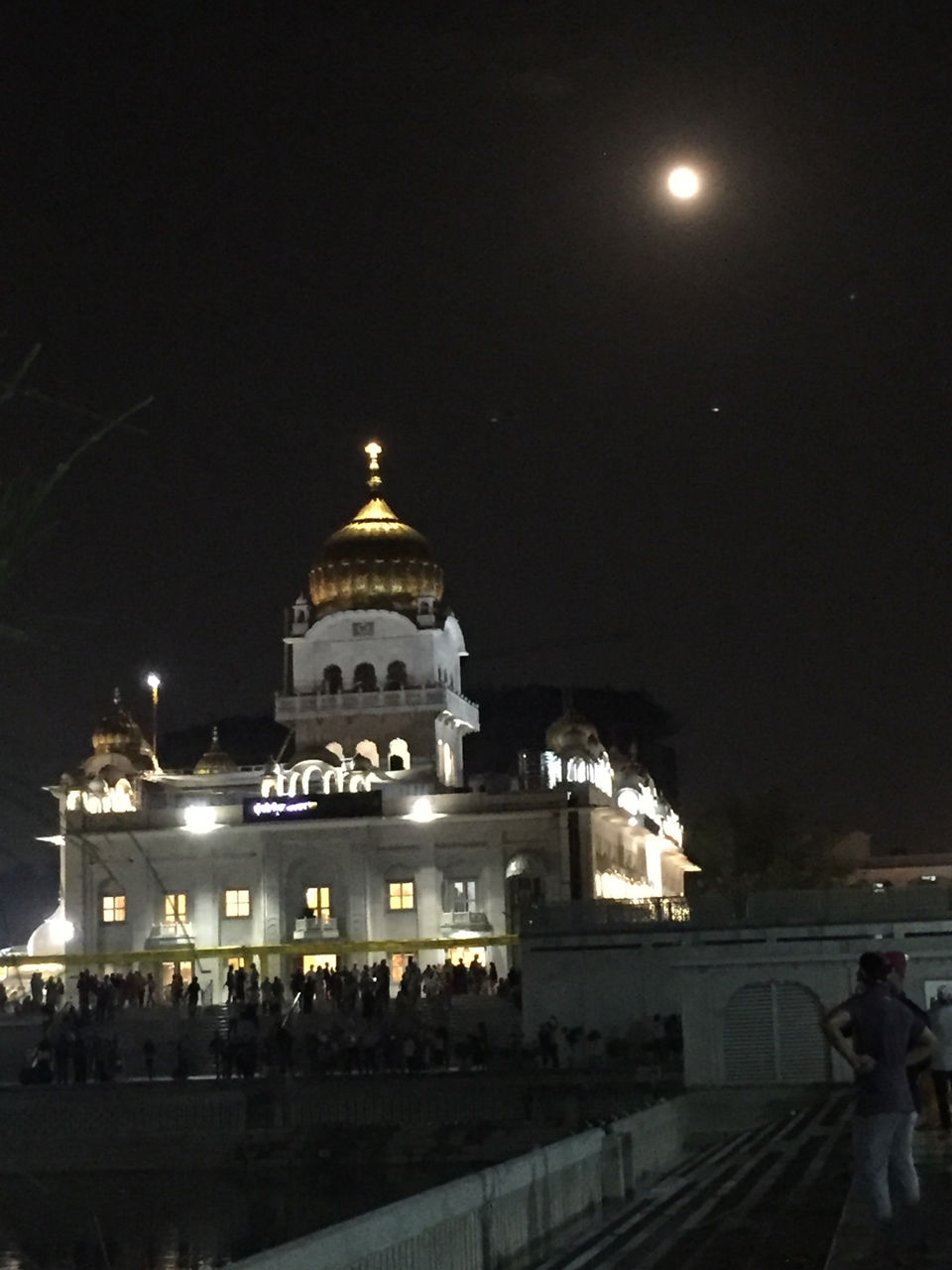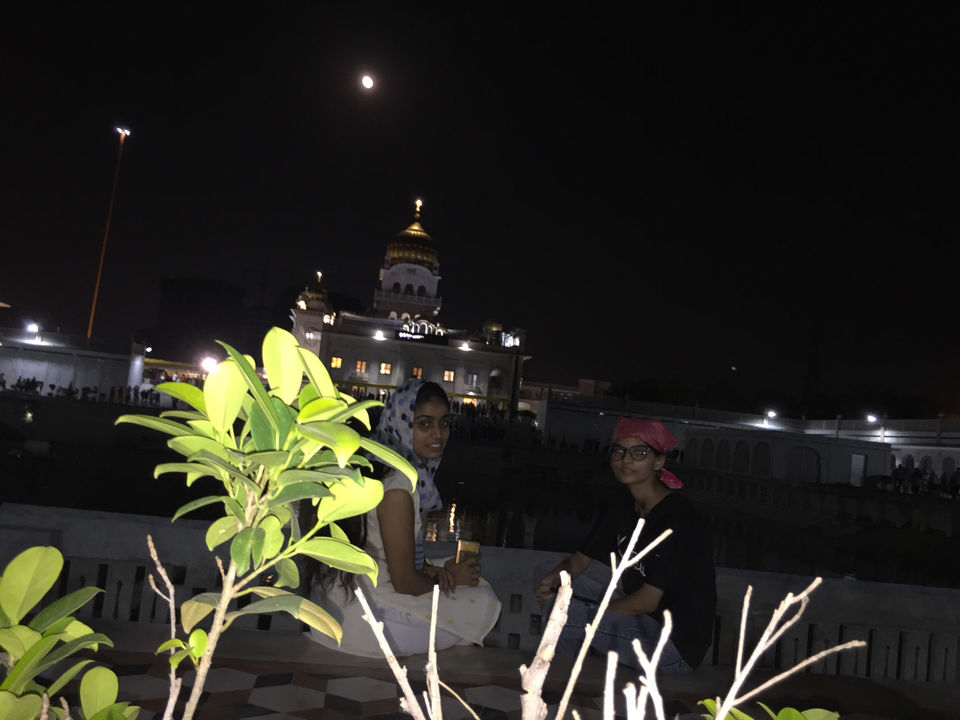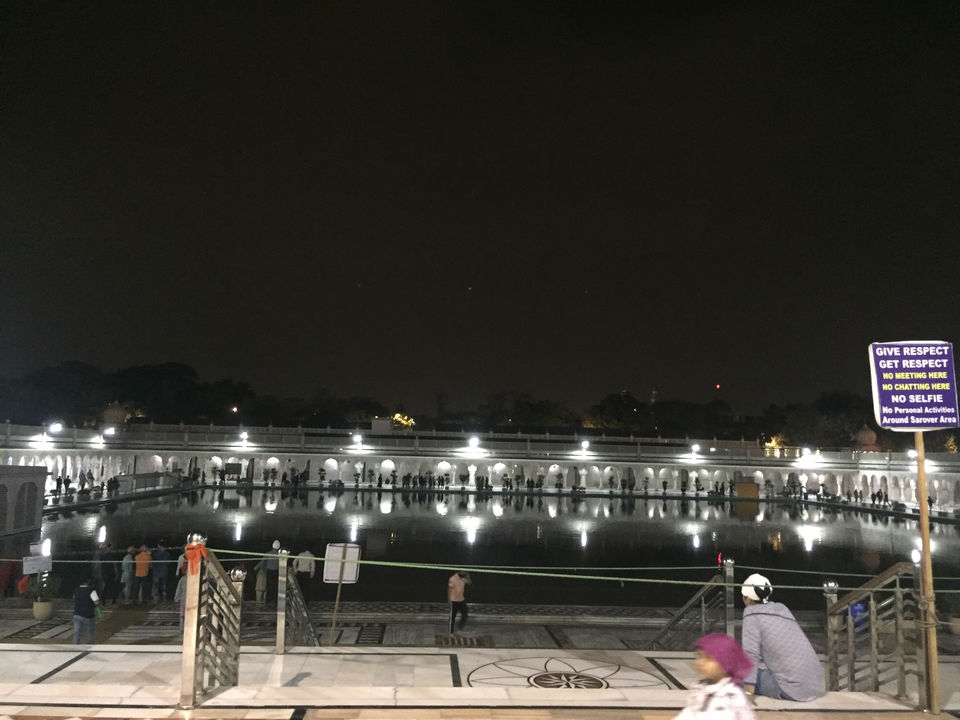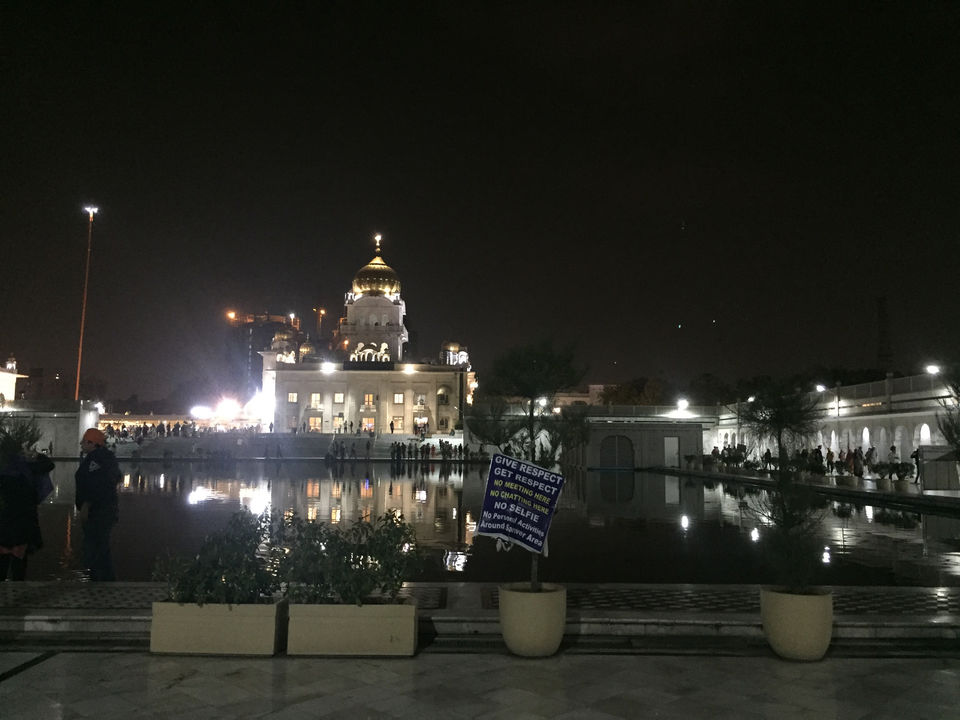 The "Bhandara" of Bangla Sahib is also very good. And it is fun to eat in a queue with so many people of different-different level at a equal level. All are treated equally as a whole.
This is same to same as Golden Temple, Amritsar. We can say that this one is a copy of Golden Temple.
The environment, the prayer, and the Bhandara, everything of this place is awesome. You will really feel peace depth in your heart and soul.