I am currently studying at Indian School of Development Management in Noida. We have a course on Culture and Heritage to help us understand how we can contribute to the development of our country through this means and what is it that is the need of the hour. To this effect, our entire batch of 62 was up early on a Sunday morning to take a heritage walk across the Mehrauli Archeological Park.
Below, I've complied a photo walk and included snippets of information which I gained by the hosts of Intach, Delhi.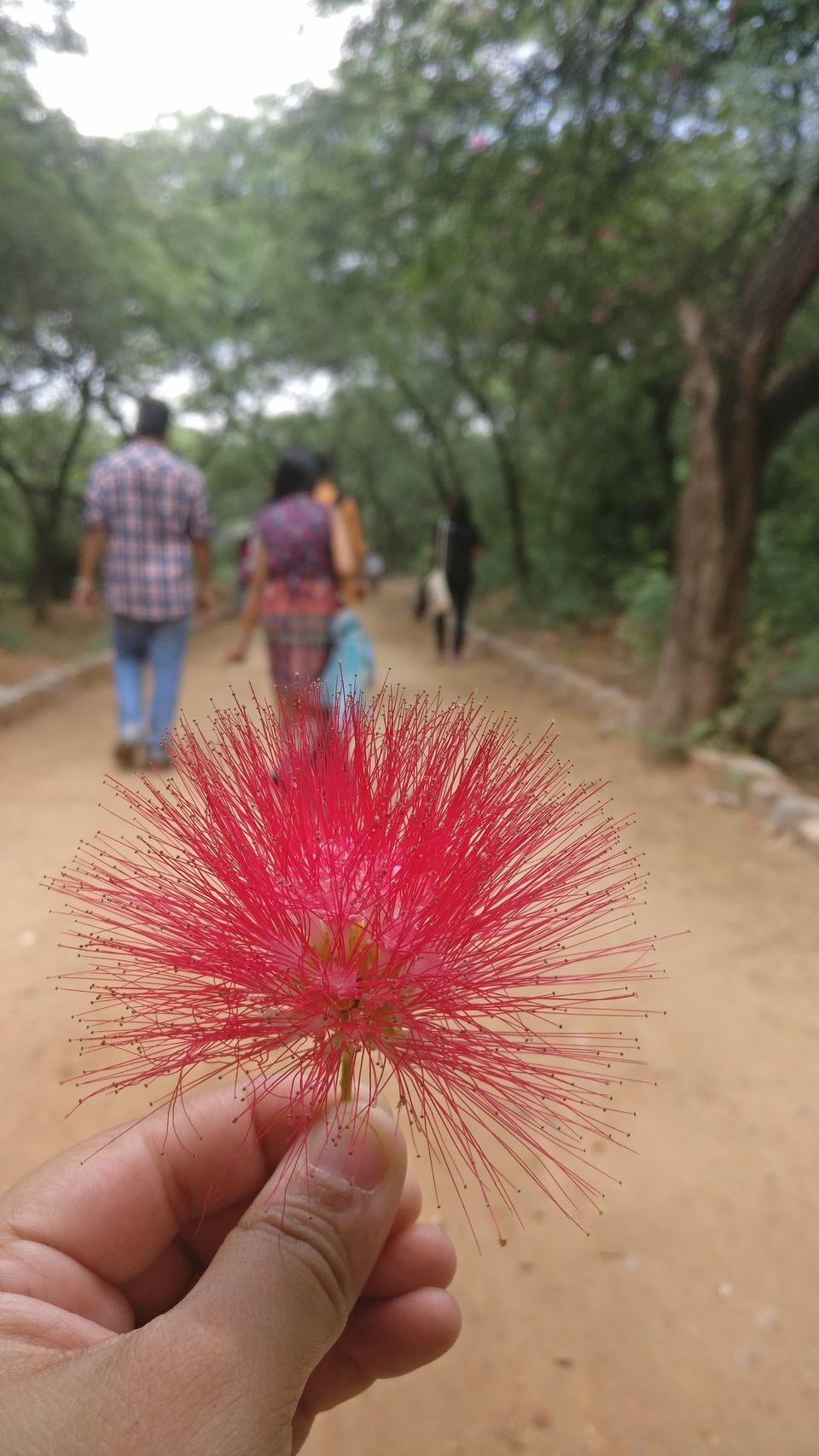 After defeating prithviraj Chauhan, Mohammad Ghori laid the foundation of the Delhi Sultanate and left it in the reigns of Qutub-ud-din-Aibak. Mehrauli was on the trading route and hence it became a resting place for the travelers. Coming of the Turks in the 13th century got us the true arch. Until then we were building domes.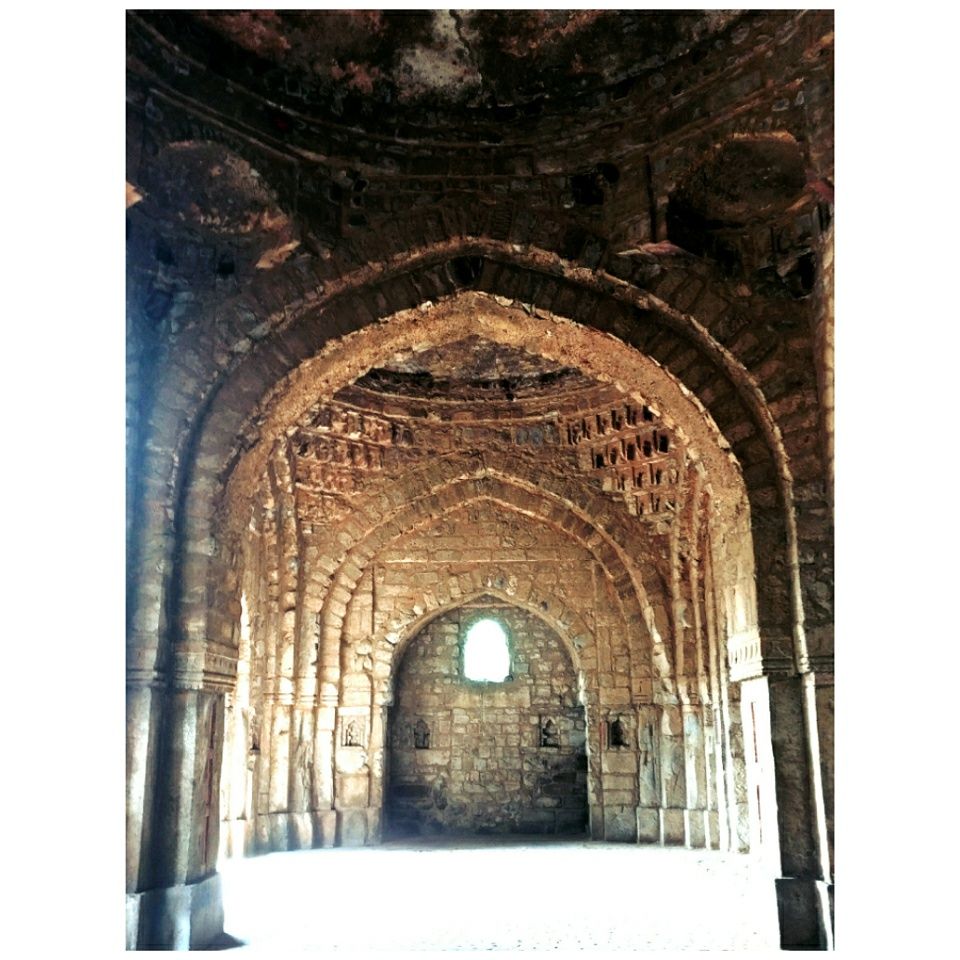 If you notice, the Mughals adopted pattern from the Hindu culture - lotus, stars and kalash into building their structures. Amalgamation of architecture was the way they found to live together and embrace the culture differences.
The Islamic architecture integrates geometrical patterns and flowered motifs with the versus of the Quran. The blue glass pieces used for the decoration came with the artisand traveling to India from Turkey and Persia.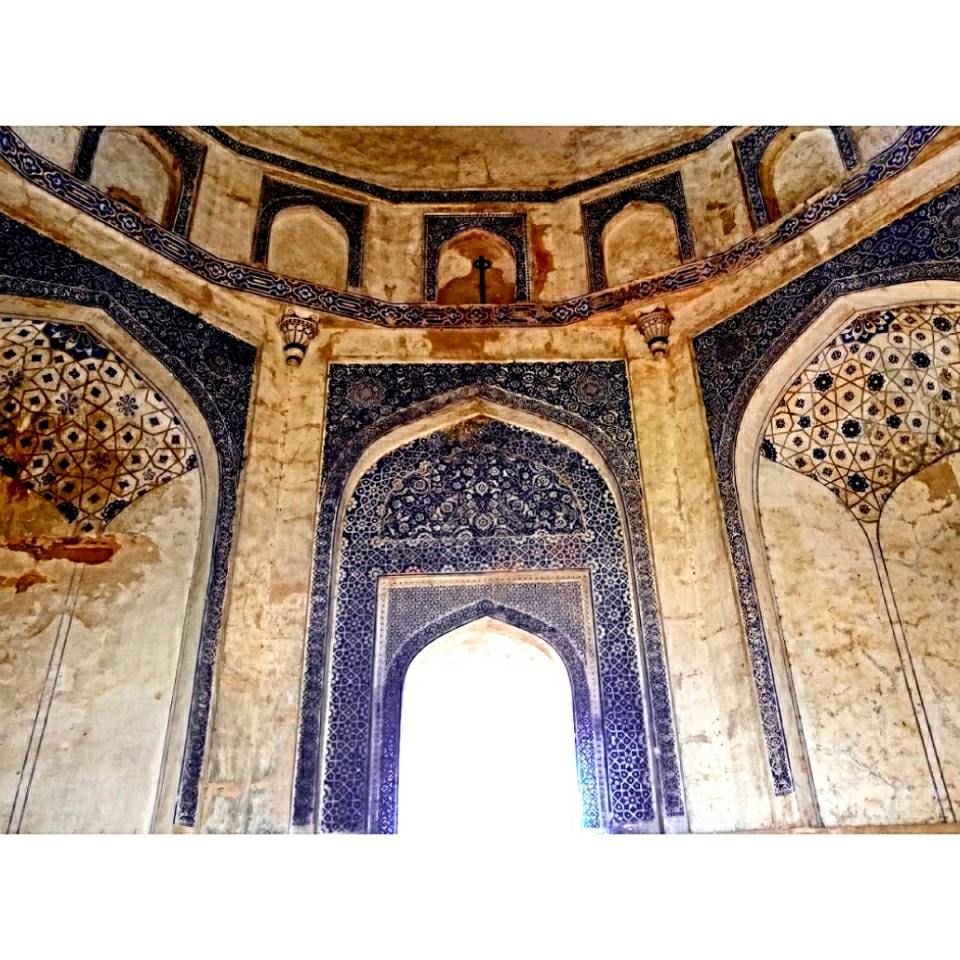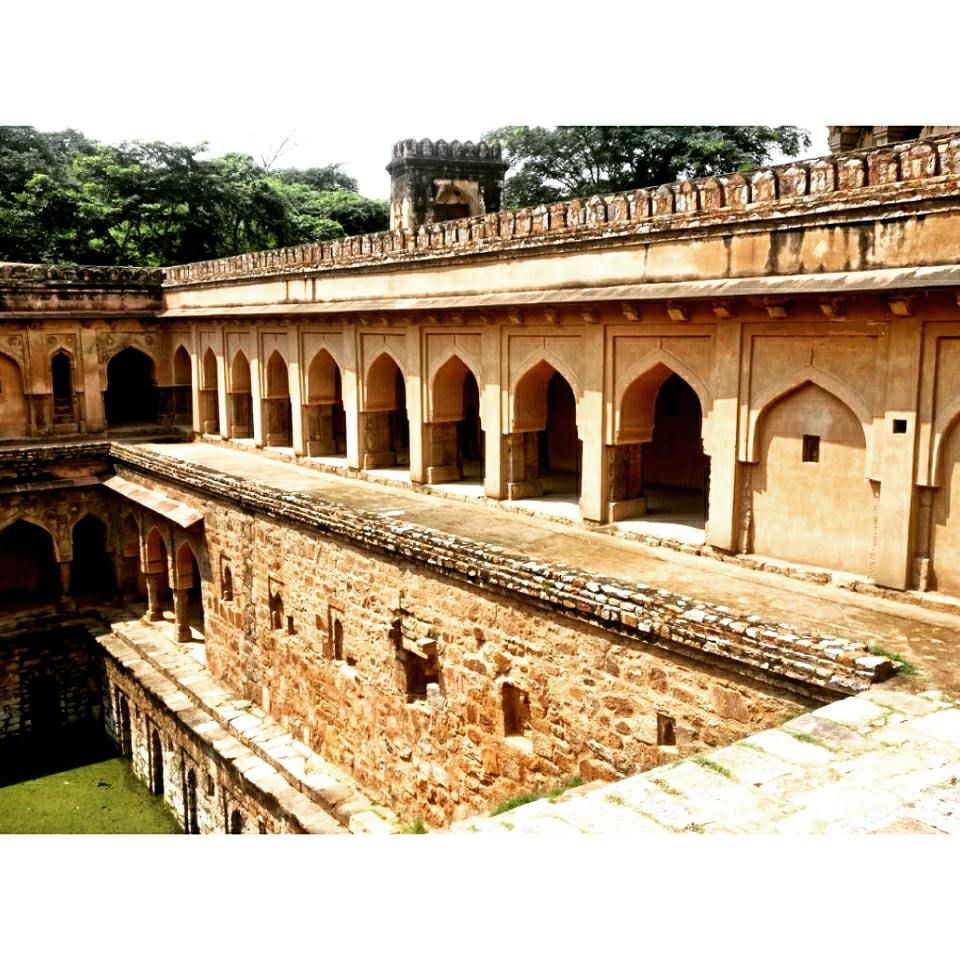 In Islam, there is a triangle on a man's tomb and the female tomb is flat. Balban was a Turkish ruler and it is only here that we see the first true arch, with a keystone for load bearing. He was one of the prominent rulers of the Slave Dynasty.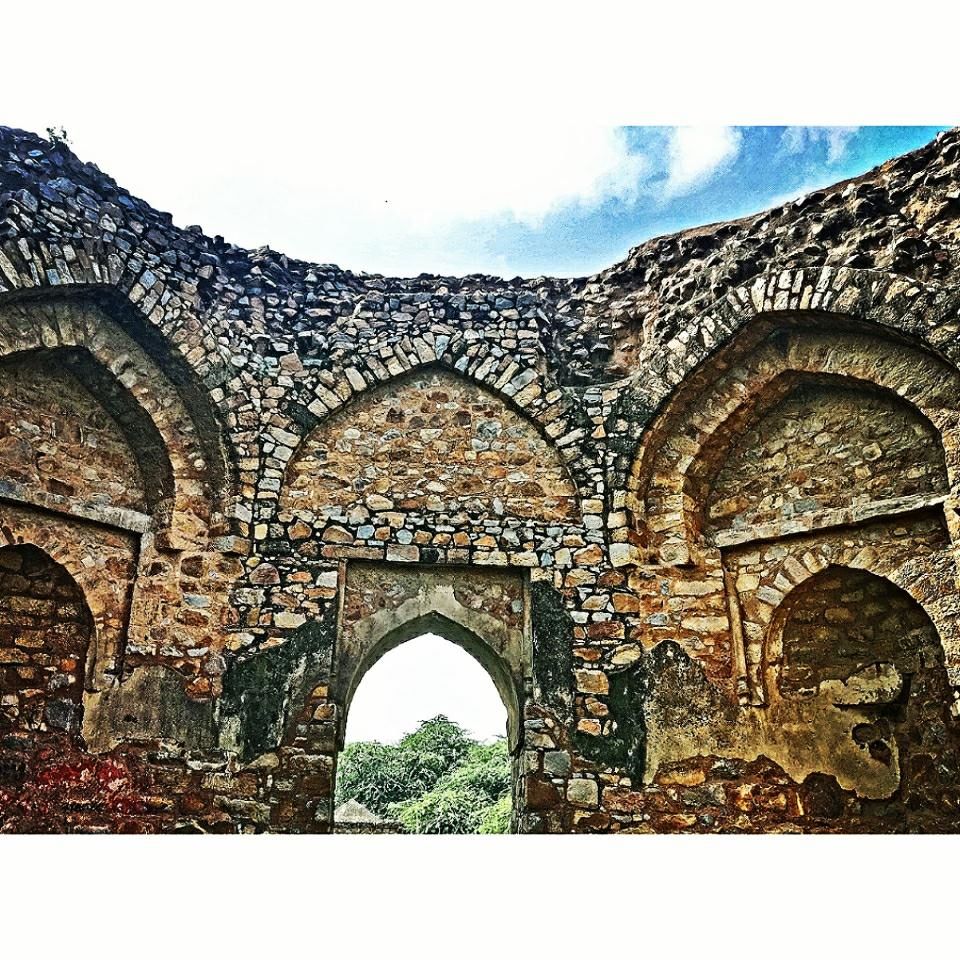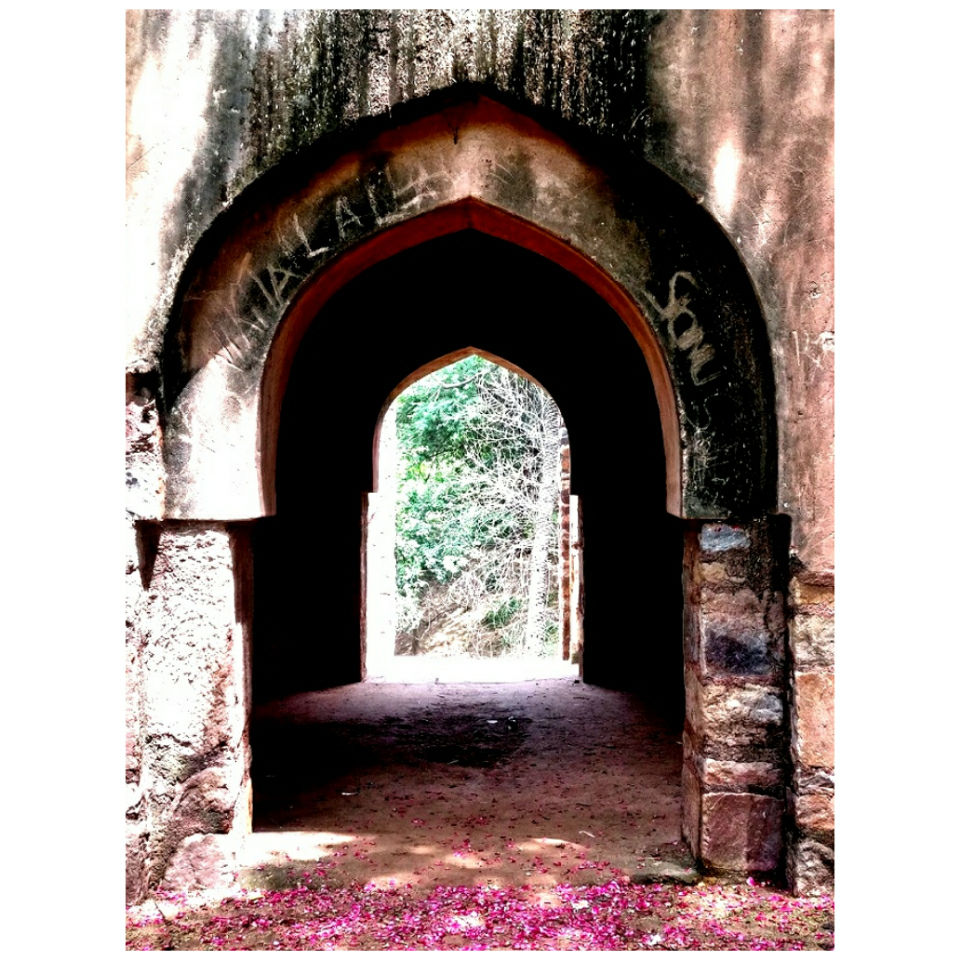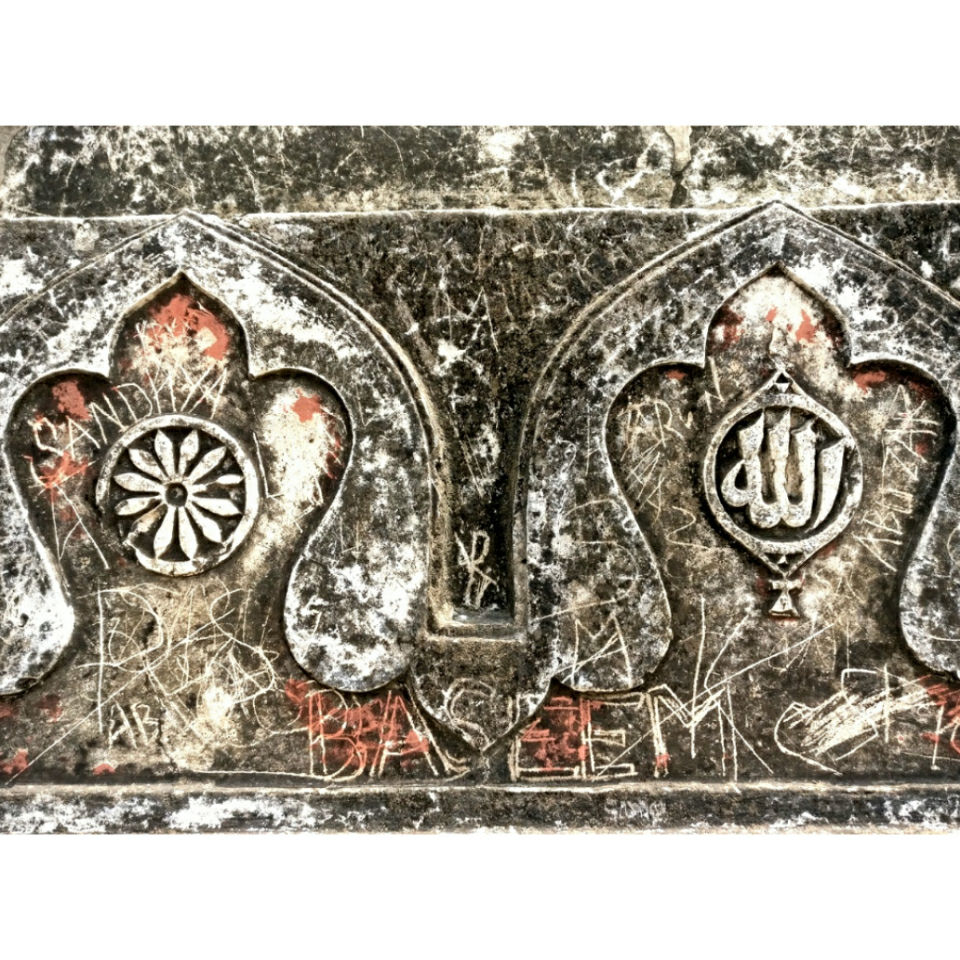 Some of these monuments are maintained by the Archaeological Survey of India. However, it disturbed me to see these historical sights scribbled with the names of people all over them. What is it with us wanting to stamp our identity on others, not to say on buildings and places of significance? It is time we start creating awareness to protect our heritage for our children to be able to learn from them.
Exploring Delhi is becoming fun with each week passing by. Hoping to cover and share more amazing places over the next 44 weeks.