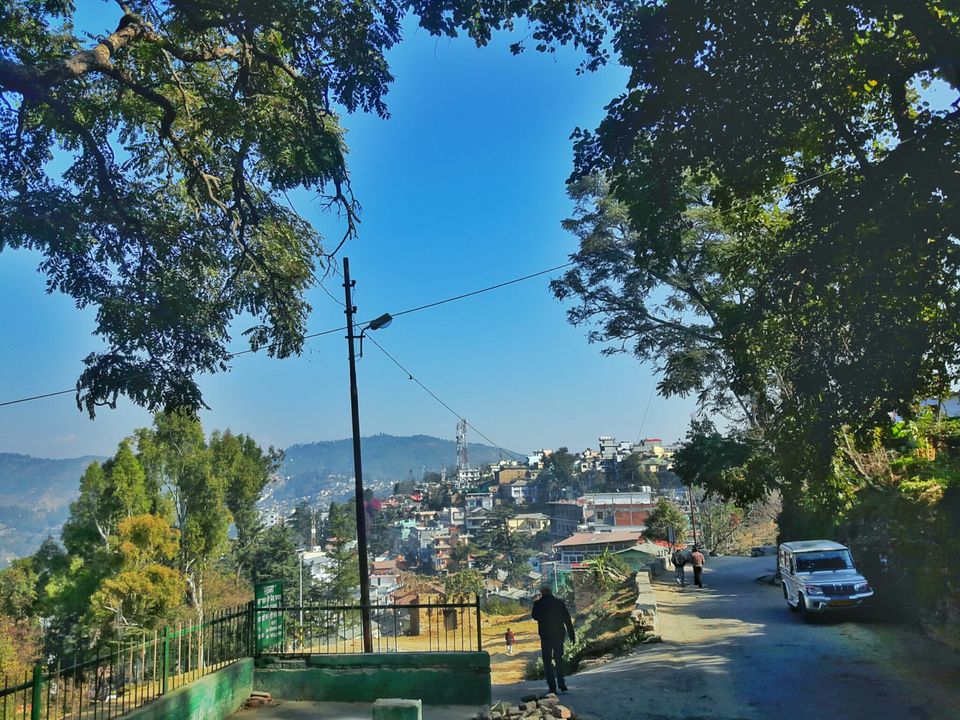 In this world full of hectic, failure and fatigue people have forgotten a love for the place they live in. Delhi, banglore or any other mega cities are getting annihilated by the very people living in it. This picture gets  totally reversed when you see a place like Almora. Almora is a small laid back town situated in the lap of mighty himalays and is my hometown. The only word that I can think of to perfectly describe this place is 'bewitching'.  Every fine detail of this place is perfectly crafted to make this place feel like Rivendell. Being surrounded by the dwindling pines and old oaks, the city has a divine aura attracting many. The mighty himalays are visible almost round the year. If this heart warming picture is not enough for you, Almora give you a perfect pinch of history,  ancient temples, home of chand dinesty and many other historical places are here. The people of this place are warm and kind hearted. Like any other hilly town we love to live a simple life. Many showrooms and modern joints are opening in the city but the Bazaars are still a lifeline. A thousand words are short to describe a place as royal and magestic as this but I shall leave rest for you experience. Sharing with you is my small poem about this place. Enjoy...
I come from a place,
Where time slows it's pace.
Peaceful and calm with no one to race.
The mountains here calls everyone of you.
The  vibrance here will always give you something new.
Everything here has to offer something to life.
From the rich culture to the mouth watering Bal Mithai.
This place is so surreal that reality starts to cease.
From Vivekanand to Gandhi,  everyone got peace.
There is a lot of say , but a few words left.
Describing this place is not a easy quest.
This place is a true blessing of God's own grace.
Almora- The heaven on earth's face.