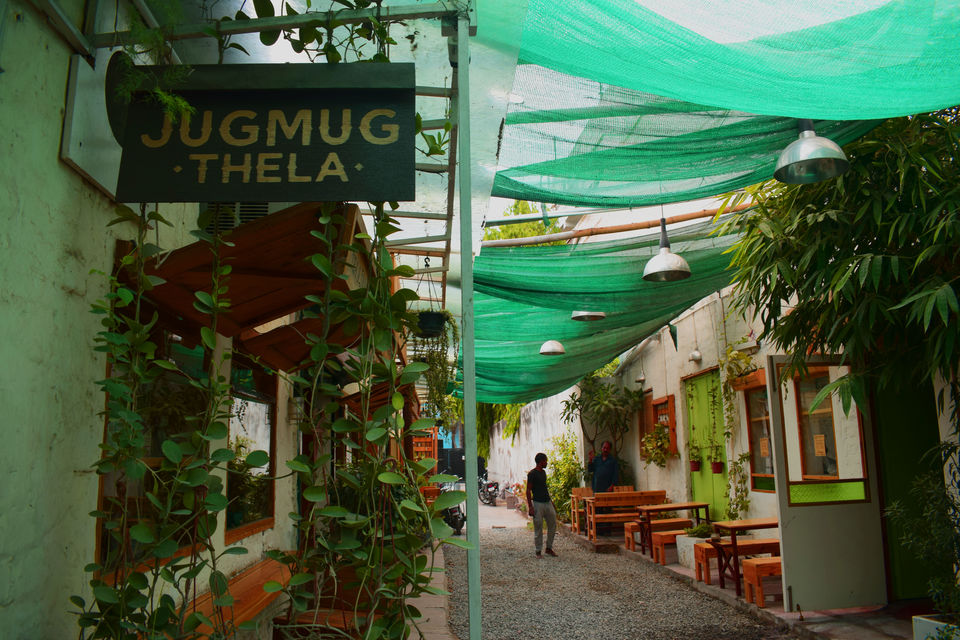 Tucked away in Lane no. 3 of the quiet little village of Said-ul-Ajaib, Champa Gali is a short walk away from the Saket Metro Station in New Delhi. This charming hideaway is a potpourri of all things good – art, culture, chai, coffee and impromptu music gigs.
The pebbled street, which houses a cafe with an on-site roastery, a design studio, creative workshops, and a street-style pop up tea-stall, is located inside a narrow lane that is fringed by tiny ration shops, and village dwellings.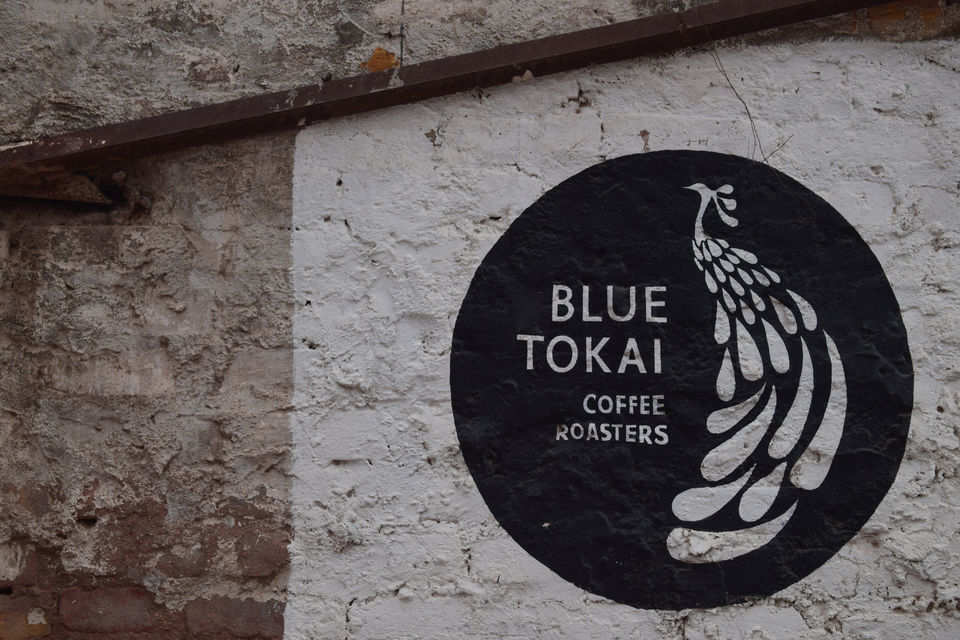 Address: Khasra 258, Lane 3, Westend Marg, Saidulajab, Saket
Nearest Metro Station: Saket, Gate No. 2
Getting There: Once you enter Lane 3, graffiti-laden walls, the CRY office and a coaching centre later, you'll see a huge black gate, that leads to this haven where you can while away all your lazy weekend blues at some exquisite Champa Gali cafes.
Blue Tokai Coffee Roasters - Café cum roastery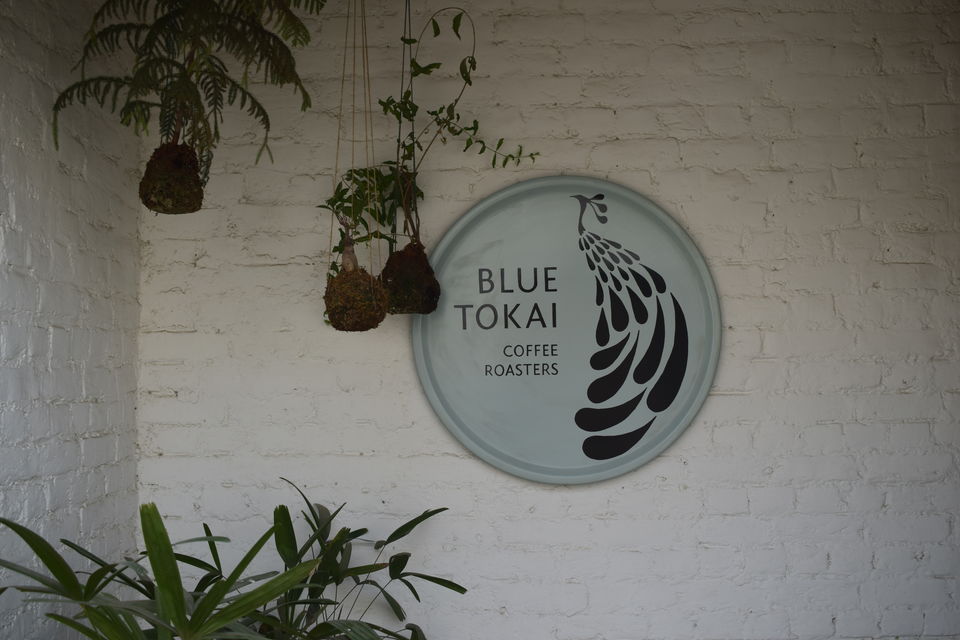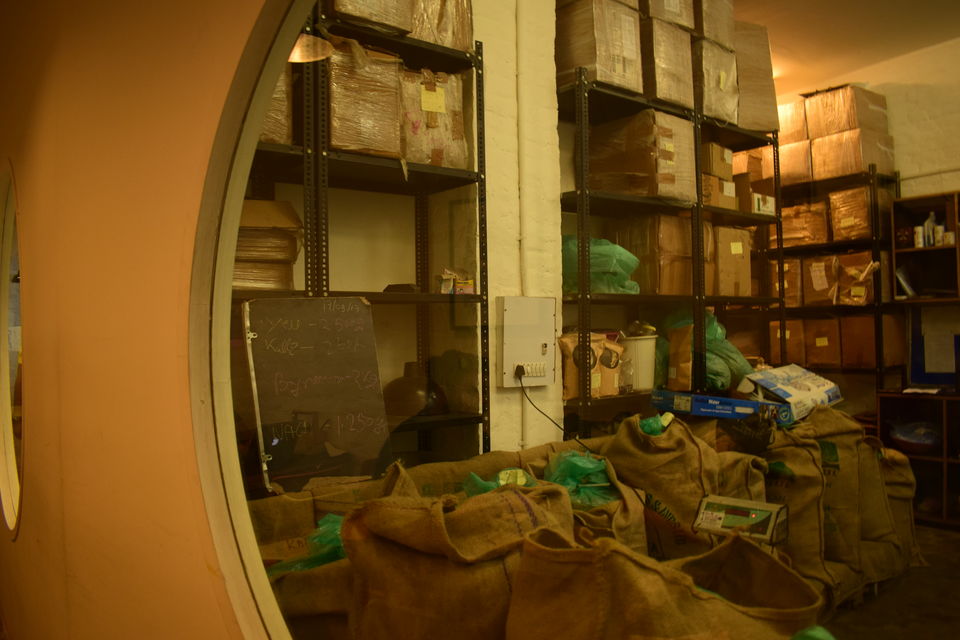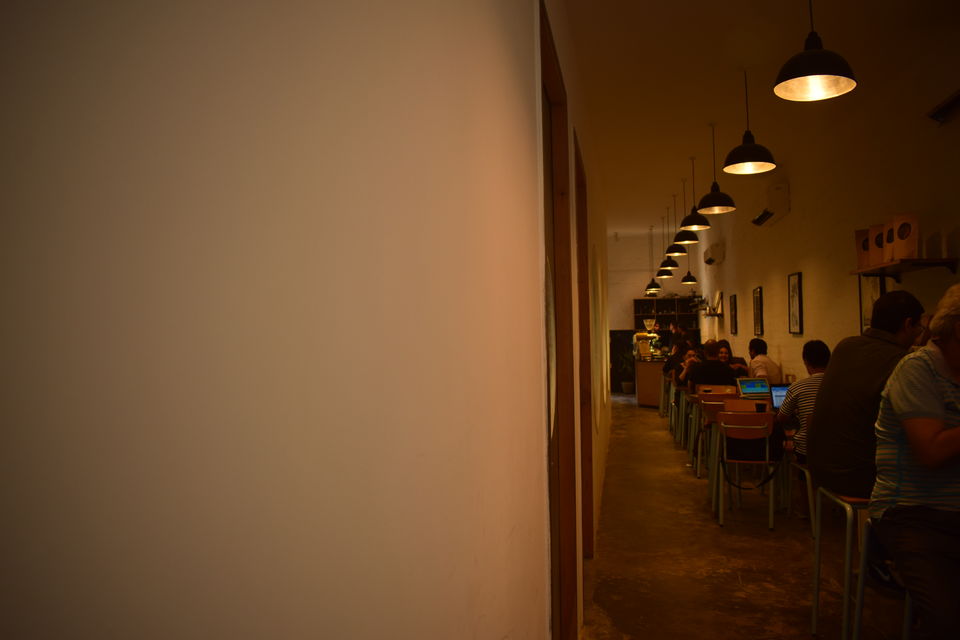 This café cum roastery, started by a Delhi couple radiates an artless, rustic vibe. It boasts of varied blends of fresh coffee, a interesting range of savoury picks and soulful music at all times. The people waiting on you at Blue Tokai are a delight to talk to. They'll show you around the roasting and brewing units, and for the curious minds, even explain the basic procedure behind the process. Brewing sessions are held every Wednesday and Sunday in their roasting room.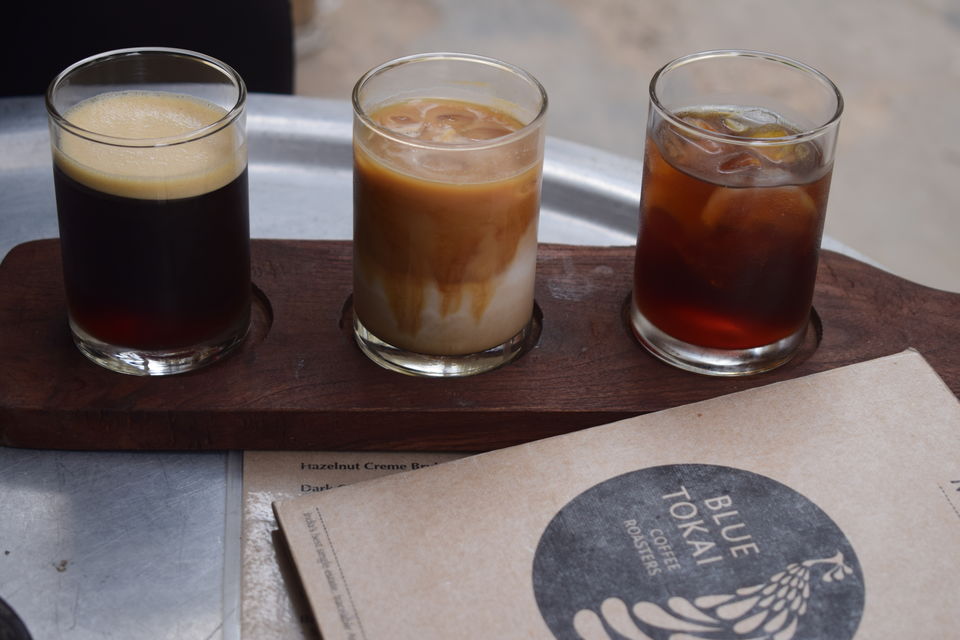 The café has an open backyard, well equipped with charging sockets, and dessert coolers for the summer. Blue Tokai also sells some delicious artisan chocolates by Mason & Co., and Earth Loaf.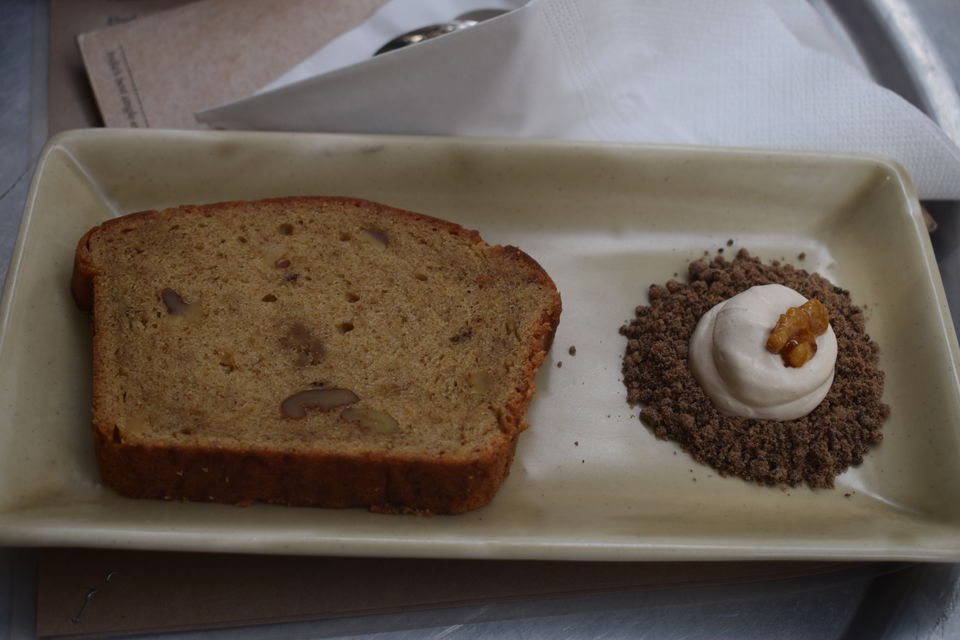 Blue Tokai has also organised two open houses in the past, that saw a few exhibitions, sale of artwork and evenings of music and poetry. In their third event, reviving the otherwise monotonous reggae scene in the city, Delhi Sultante - lead vocalist of the African-Jamaican folk music band, The Ska Vengers, launched a Jamaican-style hand built reggae sound system at the cafe.
Must haves: Cortados, Coconut Mocha, Banana Bread, Prawn Zoodles
Timings: 9 am to 9 pm
People Tree - Studio cum shop for alternate design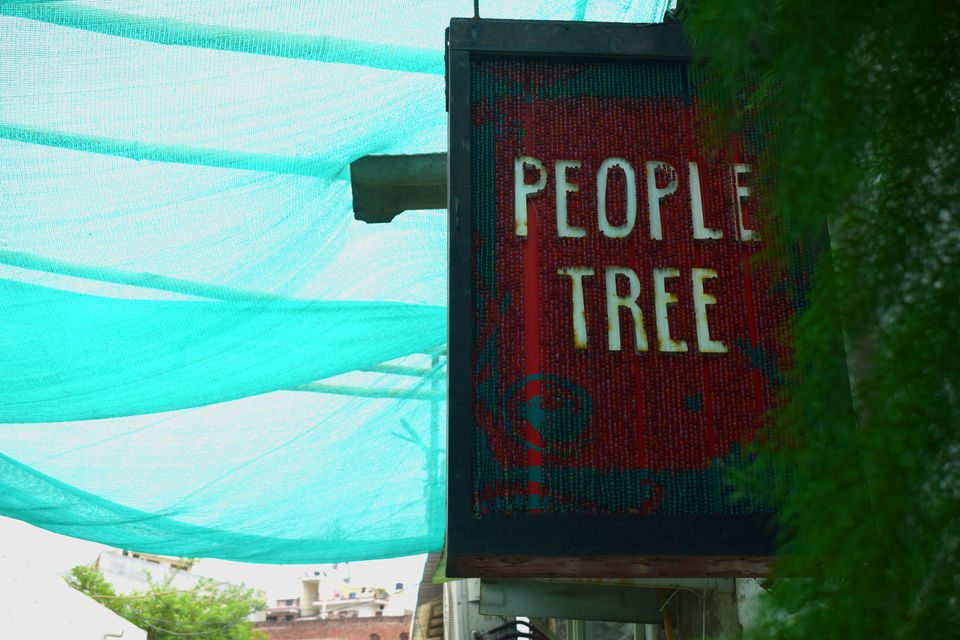 This studio-cum-shop for alternate design, hosts everything exquisite. Besides the beautiful handprinted t-shirts, Khadi apparel and block-printed stoles, the creative space also has an array of independently-published books called zines, with whimsical illustrations, prose and poetry. People Tree also trades in quirky jewellery, skin-care products, music records by forgotten artists and artsy stationery made out of natural, non-toxic, and biodegradable materials.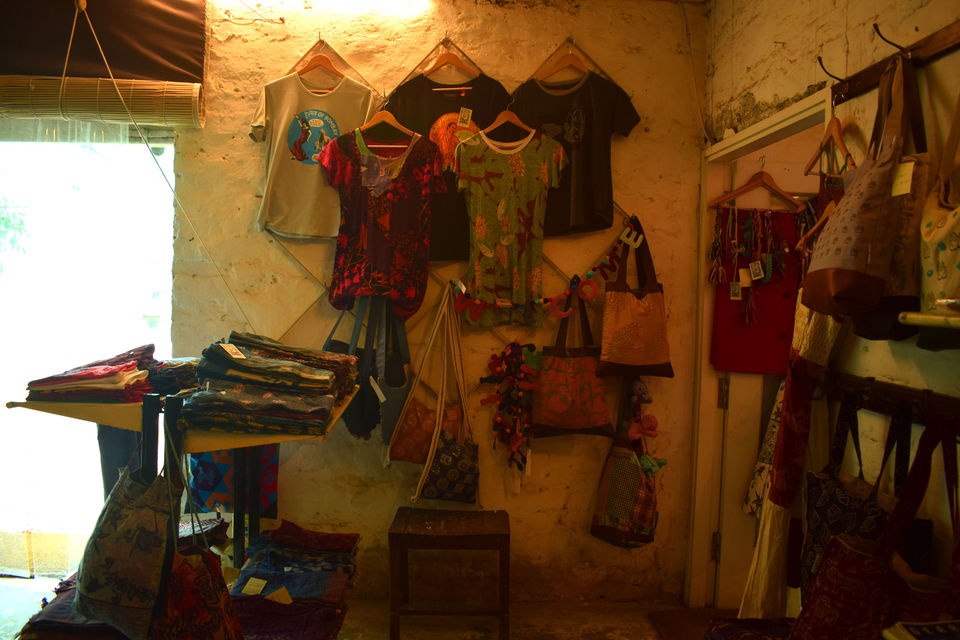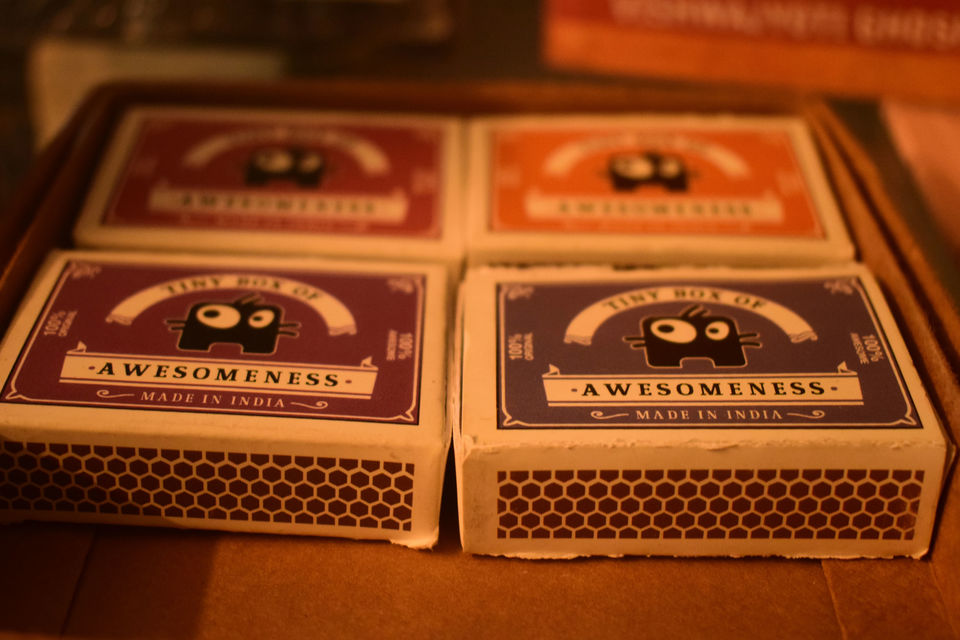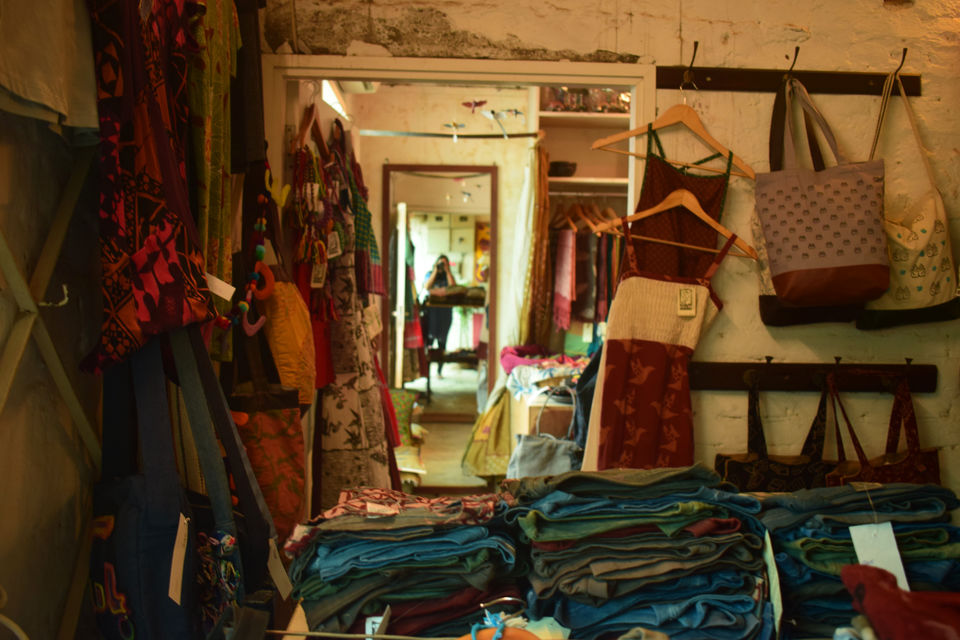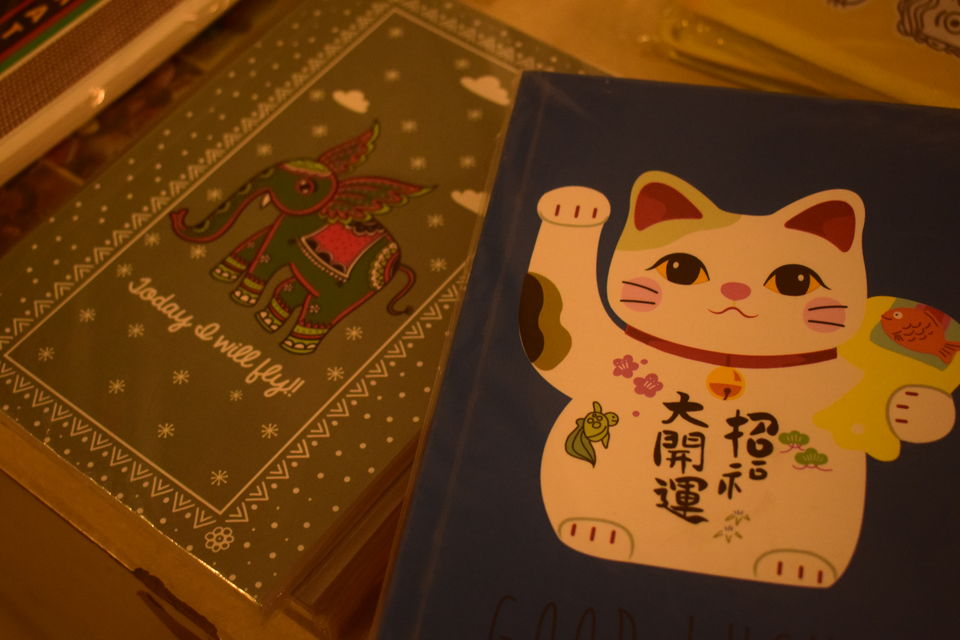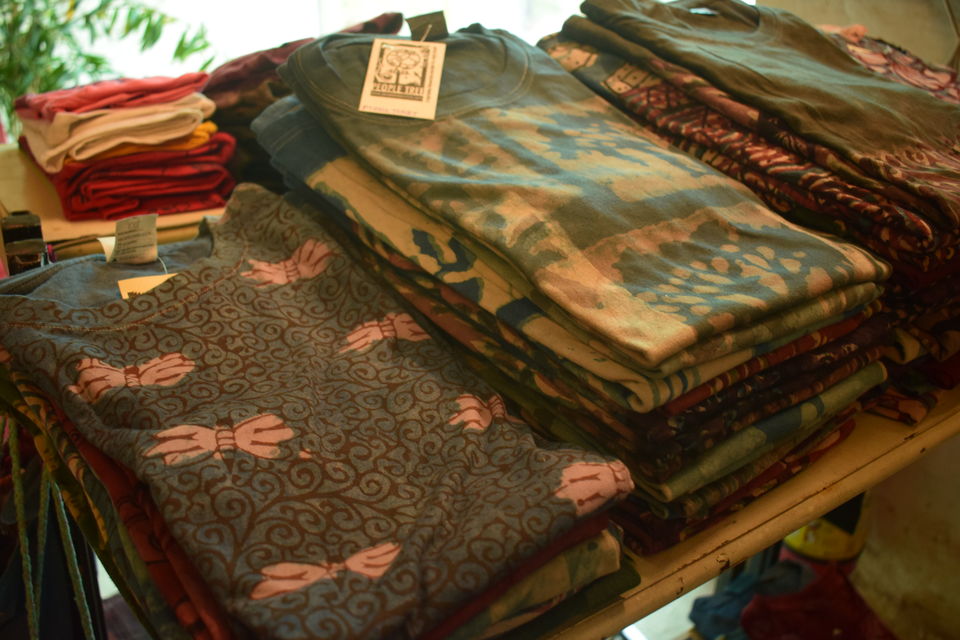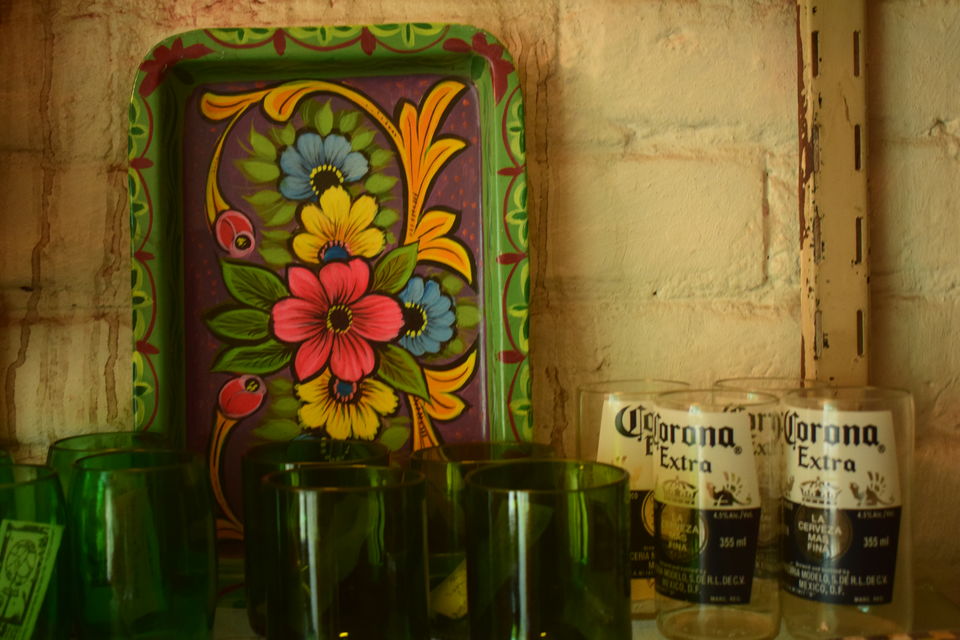 Jugmug Thela - Pop-up street style tea stall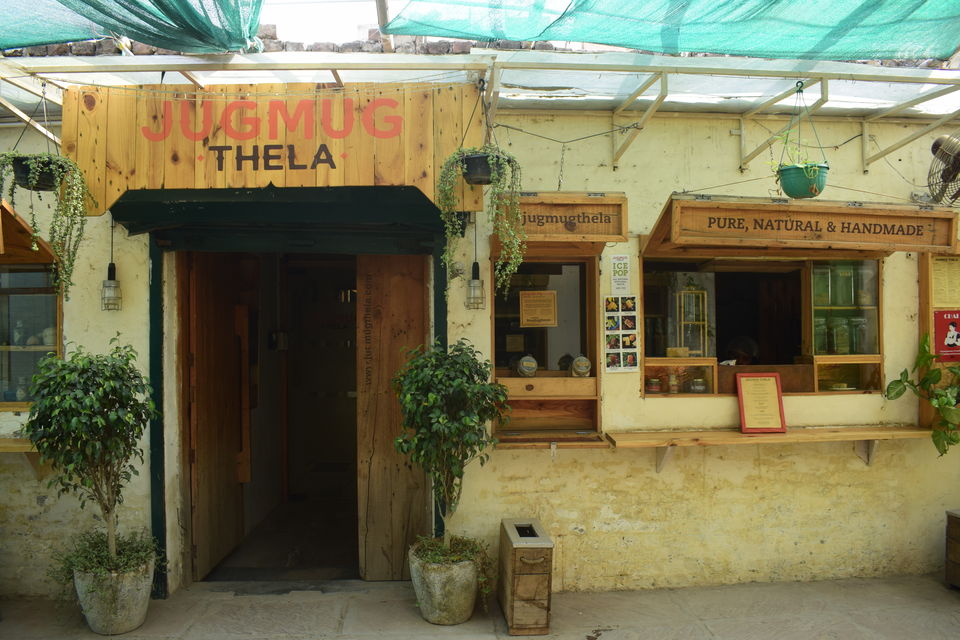 Next to People Tree is Jugmug Thela, a pop-up tea stall. There's a seating area across the counter and one in their backyard. They have also, just opened a reading room that has many popular books and are inviting donations for the same.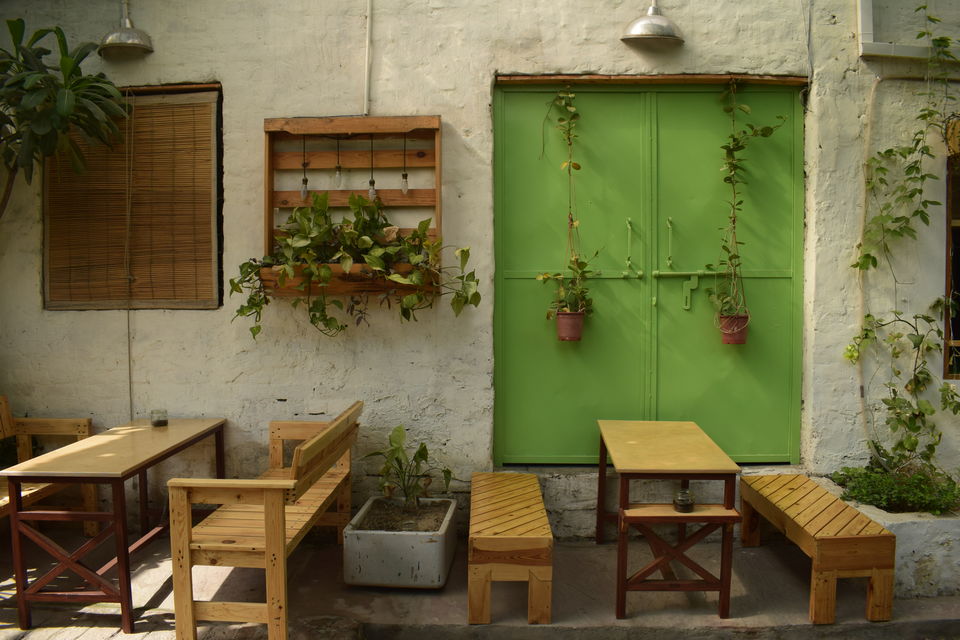 The thela offers a range of tea and coffee, along with serving a mean hot chocolate. But their star item are the colourful ice pops that come in a batch of weird, wonderful combinations such as, sea buckthorn berry with mint, thai cappuccino with banana and chocolate chips, chikoo with figs, and musk melon with honey.
Must Haves: Ice Pops, Masala Chai, Marble Cake
Timings: 11am to 8pm
Jugaad - NPO cum shop selling handicrafts
Jugaad is a non-profit organisation that deals in all sorts of handcrafted goodness, such as handmade trinkets, tye and dye bags, and a lot of art. After you are done marvelling at the crafts, walk towards the back entrance, which houses the workshop of the Jamura Design Lab (a studio offering design and build services in wood, metal and concrete).
Timings: 10am to 7pm
Still want to feast your eyes and belly some more? Check out these two cafes in Said-ul-ajab, minutes away from Champa Gali.
Rose Cafe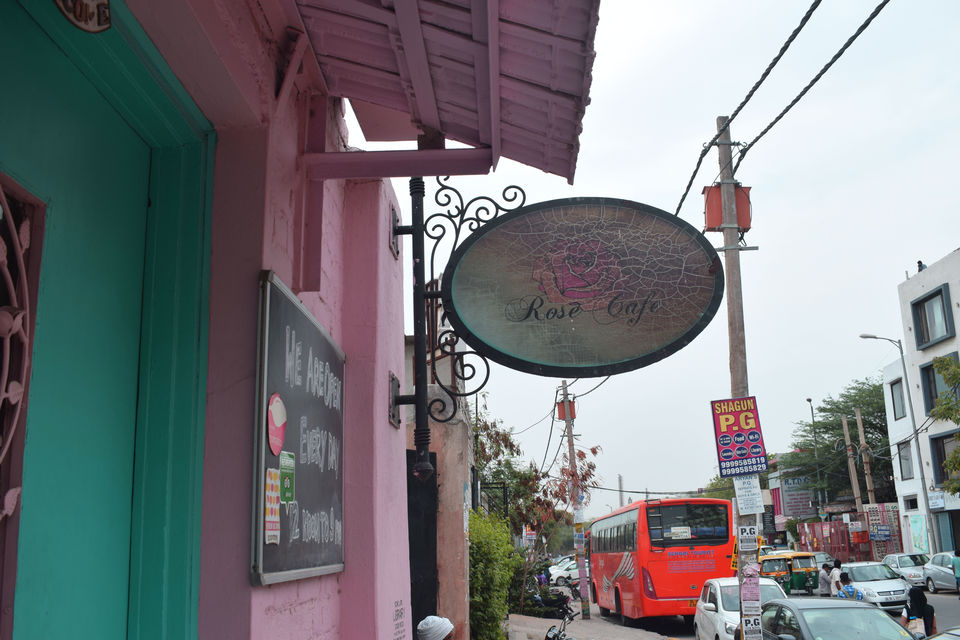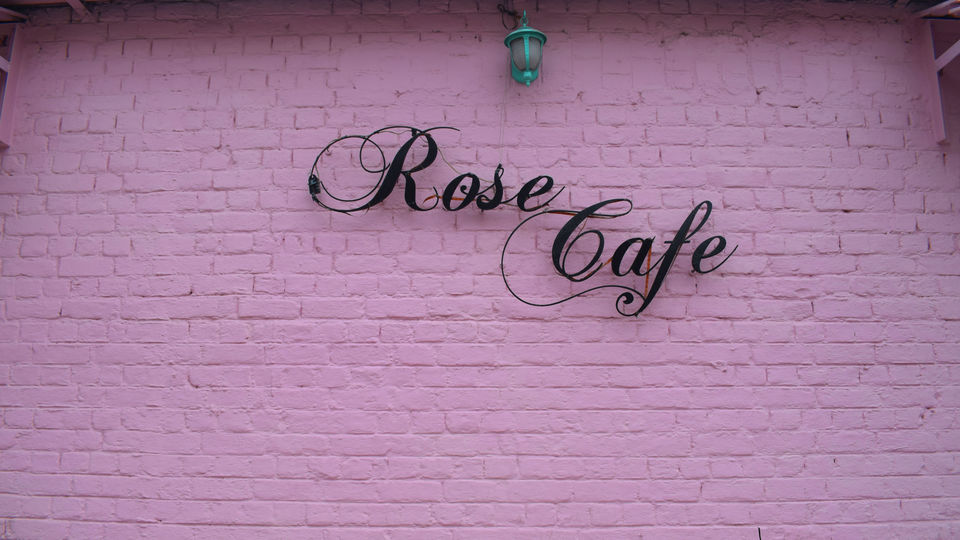 Straight out of Alice's Wonderland, this Victorian-style cafe with its elegant floral china, distressed furniture and pink walls will stay with you, long after you've left the place.
Must Haves: Mint Lemonade with Kaffir Lime Leaves, Skinny Pizzas, All Day breakfast
SOHO Bistro & Cafe
Nestled in the heart of Saket, SOHO Bistro & Cafe has an open-air balcony, with a decor that has a subtle, sophisticated charm to it. Their cuisine is a concoction of European and continental fare.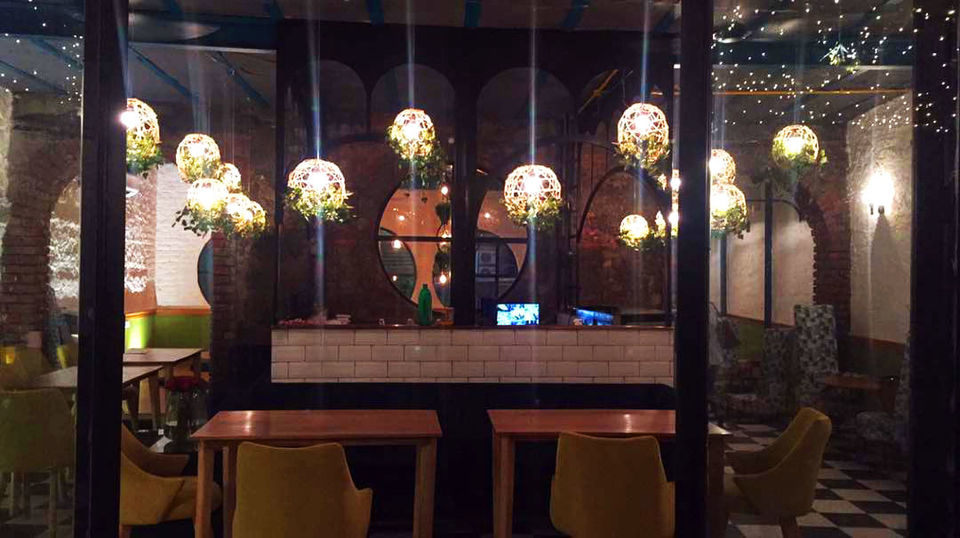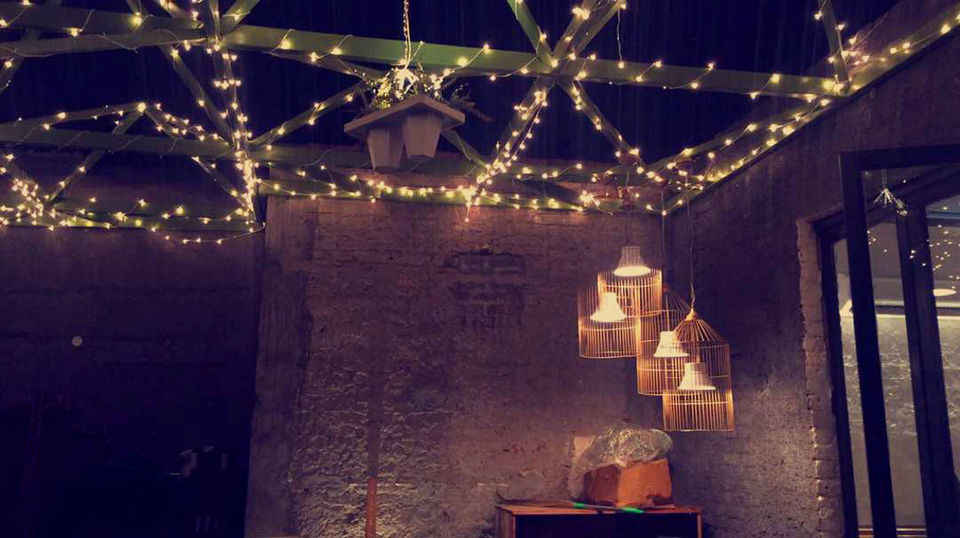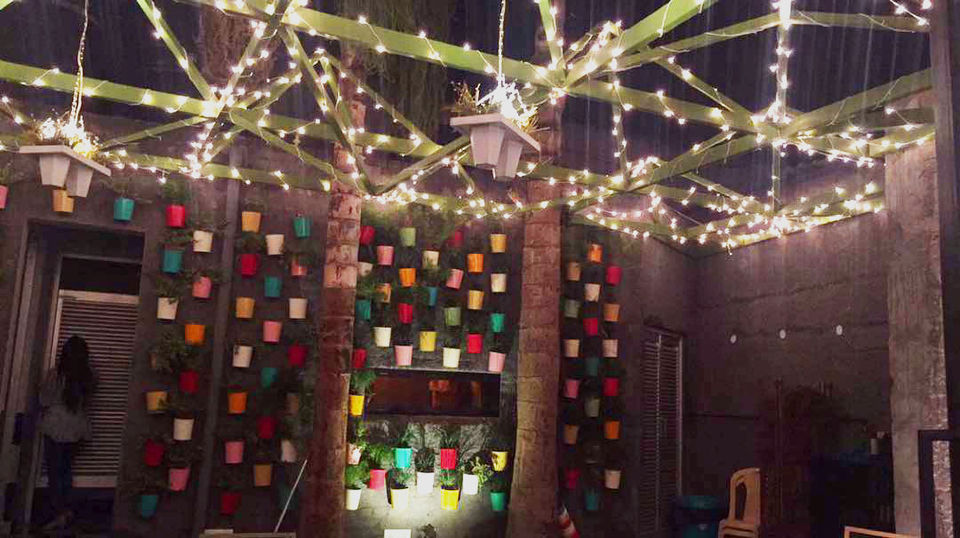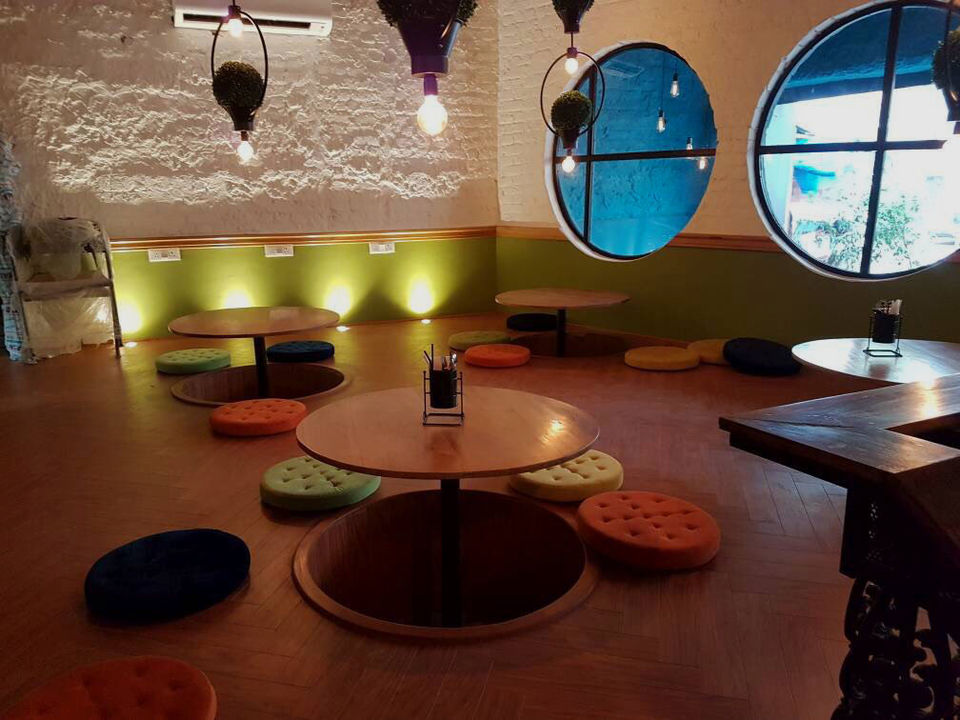 So head over to Champa Gali cafes this weekend with your friends, or with a book or laptop for some coffee, calm and conversation.
Do you know of some other Champa Gali cafes? Share them with fellow travellers on Tripoto.
All images have been sourced from @sonalikad.
Frequent Searches Leading To This Page:-
champa gali cafes menu, social street cafe champa gali menu, jugmug thela champa gali menu, best restaurants in champa gali, how to reach champa gali, weekend getaways from delhi