Never judge a book by its cover or.. a movie by its poster. Pretty much along similar lines, it would be wrong to judge a city by its malls or the usual hangouts. Hard to believe but even Delhi has many hidden gems and does not disappoint if and when you decide to put on your explorer hat.
One fine cold Sunday morning which was fit enough to be at home with a coffee and a good book in bed, I was dragged out of my comfort but it turned out to be for the better.
I was unwell at the time however as many Delhiites would agree, that has become a part and parcel of our lives. Already irritated, if the place I was promised to change my mood had to be different. The weather was playing a foul mood with cold winds, in an already a very cold morning. We relied on the GPS to get close to this magical place as described my friend who was able to see the unenthused look on my face. We relied on the GPS coz..lets face it, our existence depends on it. God Bless Google!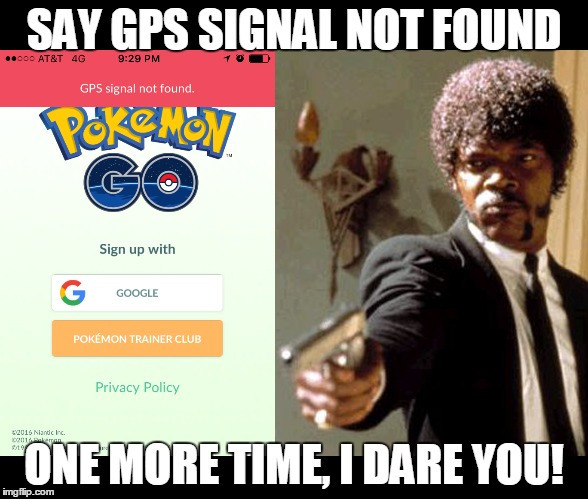 Its quite hidden from the world, which I find is the best part of this place. The place falls a little ahead of the Saket metro station (going towards Lado Sarai and Gurugram). So the Saket metro station (exit from Gate number 2) is the closest when you go there. There is still quite a distance from the metro station and this place and you'll still have to take an auto to get there finally. If you take an auto from your place or the metro station and tell him you have to go to Champa Gali, he would give you the same look Alia Bhatt gave on-being asked who is the vice president of India. Its ok if you don't know :). Its best to tell him Saidulajab, lane no 3 to be exact and you'll get there. If you prefer to take it easy, take a cab led by your trusted marg-darshak - the GPS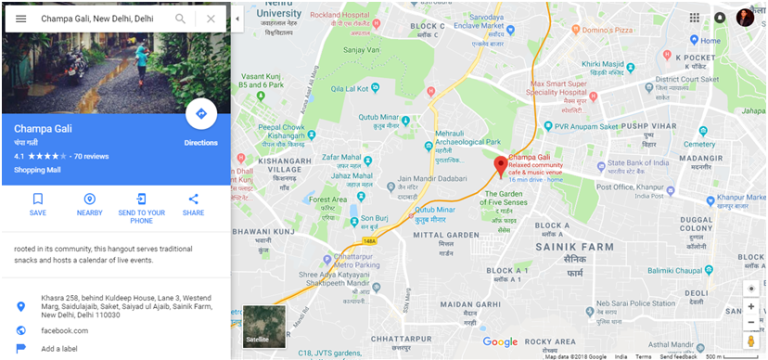 There is still a bit of a walk left after your cab, the auto wala leaves but just about 200m. The excitement of finding something unique will make this walk worthwhile. The usual charm of backyards in Delhi with unusual folks hanging there will make you feel like you're close.
Keep a look-out for the graffiti of "Blue Tokai Coffee Roasters" on your right-hand side when walking into lane three. Past this graffiti, there is a huge black iron door that fends off skeptics and nonbelievers.
Don't be deterred by this gigantic unpleasant door and enter to experience tranquility. You will be greeted by a huge graffiti of Taj on the right wall as soon as you enter and a little ahead is a street with an assortment of fine things of life - art, culture with chai, coffee, good music gigs and innovative snacks. This assortment is enough to give you that vacation feeling and that much-required break from your mundane life.
My personal favorite is the Ginger-lemon honey tea which is easily available at all cafes there. Ahh Bliss!
Little about what you'll see there:
Prominent Cafes, shops selling quirky stuff - if you read through more links, you'll get intrigued by reading that it's a Persian passageway or similar to eating streets in France. While I can give this a fancy outlook, it would suffice to say that Champa Gali has its own charm which needs to be explored further. As usual big names like Jugmug Thela, Morellos among other might be your objective when you go there, I would strongly suggest that you have some extra time on your hands to appreciate some of smaller shops, artists without big names selling stuff there. Don't get me wrong, Cafes like the one mentioned make this place what it is. The snack and coffee options along with the huge backyards they offer are completely worth your precious time.
This place is awesome and totally worth spending some quality time. although I was unwell, this place, the artistic view, the different take on cafes, everything will do enough to rejuvenate you. The cold winds in the already cold weather actually played a crucial role in setting up the entire ambiance for me.
Best time to visit would be mornings or early evenings.
This would sound silly, but this place reminded me of Diagon Alley (all you Potterheads out there, gimme a hi-fi...) with narrow lanes, secret passages that lead you to artistic wonderlands. Keep your mind open and let the magic flow in ????