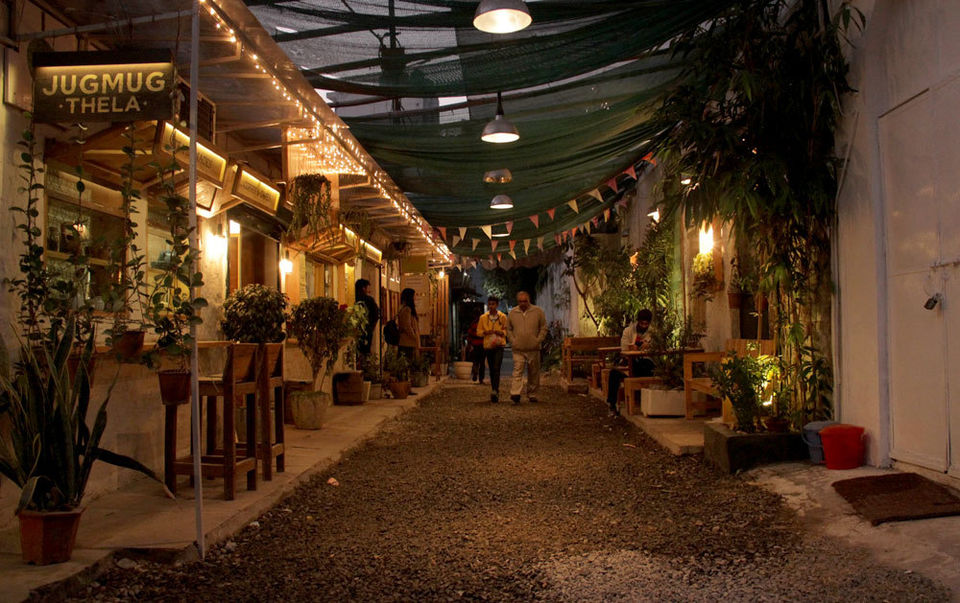 Champa Gali Saket is hidden interesting place which is yet to be discovered by the traveler, wandered and by local, even. One of the most interesting hidden lanes which everyone should discover. The champa gali is a brilliant passage which has a coffee shop, to handmade art & craft stuff, reading room and design studio. This passage will meltdown your heart with artistic beauty and graffiti.
Best time: Evening time all thought year and winter.
Must try:
1. Dim Sums in Vietnamese Culinary Pho King awesome
2. masala chai of Jugmug Thela
Cost: 300 -1000 for two
How to reach:
1. Saket metro station is the closest metro station to Champa gali. Then take the auto from saket metro station to Champa Gali which will cost you around 30 - 40 rs.
2. Select your location as champa gali and follow google map.
Once you enter this lane it will lead you to this heaven where you can sit and have coffee and beat that lazy weekend blues. This place is just perfect for the upcoming winter season. Here are some of the reasons which will totally want you to check out Champa Gali Saket.