Dear Dilli,

Although I've never wavered in my love for you, but the intensity of it certainly increases between December and February every year. Every man's heart is known to beat faster when he sees his beloved looking her best, and I confess to feel the same for you in winter. Although you're no less attractive in summer, but winter accentuates your beauty to no bounds.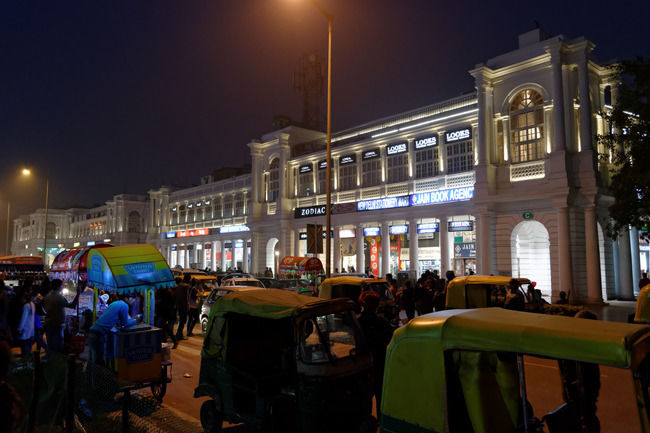 My experience of Delhi winters
While on my way back home from work, I sometimes get off at Rajiv Chowk to just stroll around aimlessly in Connaught Place. After the sun goes down, only the foggy chill is left behind during Delhi winters, making it easy to lose yourself amidst the happy melee. There are so many light sources penetrating the haziness that it always feels as if a grand festival is just around the corner. Whether I go and eat a huge samosa at Embassy, drink from the famed milk bottle at Keventer's, or just munch on the delectable chicken puff at Wenger's, over the years I've realised that more than the taste of these savouries, it's the surroundings that make the stops special.
Sitting on the ice-cold but very comfortable stone benches all over the Inner Circle, I see a flurry of grinning faces going from here to there. Many of these are youthful couples in the initial stages of their relationships. It's easy to fall in love during Delhi's winters; there's so much to do, so many places to hang out at, and then there's the chilly weather in which the joy of embracing the one you love increases manifold. The warmth of a loving cuddle on a cold evening is paralleled by none.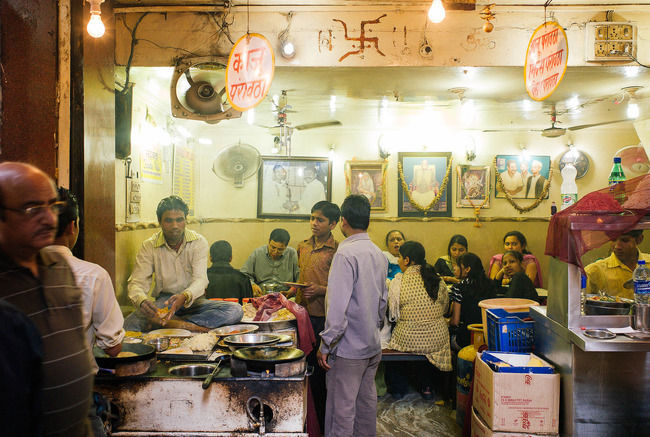 The one major reason behind me being head over heels for you, Dilli, is our common passion for food. You've got so much to offer at every nook and corner of your fantastic body that I'm always left asking for more. The richness of your general history ensures that your culinary variety is infinite. From Oriental to Mughlai, from Punjabi to American, there's something for every one who depends on you. While Daryaganj's Moti Mahal is credited to have invented my favourites – Butter Chicken and Dal Makhni – there're several eatouts that are responsible for taking the fine legacy forward with aplomb. Case in point – Connaught Place's Kake Da Hotel. I can never forget the first time I had KDH's Butter Chicken; it was seven years ago on a freezing night when I discovered this haunt that was going to change my life forever. KDH had me at the first sight of the dollops of butter floating on their Dal Makhni and Butter Chicken. The first bite transported me to heavenly heights. My favourite cafe in the while goddamn world is another legend called The Big Chill in Khan Market. Historically, it was the first standalone cafe in the country when it was opened up in 2000. Almost 16 years running, and its food has only gotten better. I've always wondered if taking a stroll in the labyrinthine lanes of Khan Market during Delhi winters is the easiest way to make your partner fall for you. Unsurprisingly, The Big Chill is the most preferred venue for the first date for many I know.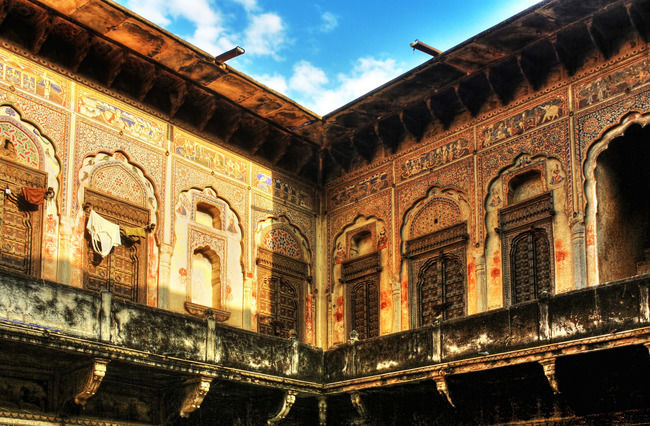 While most of my friends like sleeping in on the weekends, some Saturdays I start early and go on a solo tour of the city, because it's tough to do that in summer. Delhi's public transport is incredible. Unless it's the worst day of someone's life, there's always a bus or a Metro welcoming you, every couple of minutes, all through Delhi's geography. The first time I discovered the majestic Jama Masjid (and Old Delhi) was when I traversed the entire distance in a direct bus. It's a treat to sit by the window of a DTC bus and watch the city wake up and come to its usual self in the mornings. It doesn't matter what cast, creed or colour you are; you will always be welcomed by friendly people in Chandni Chowk. Unlike at other locations, the people in this part of the city have been living here for centuries and hence are relaxed in their direct-selling approach. They won't force just about any product on anyone, they'll actually try to understand them first. In the now older than eternity Saree Bazaar in Chandni Chowk, the shopkeepers know the family members of their regular clients by their names and respective choices so as to recommend the perfect saree to be worn at the impending family wedding.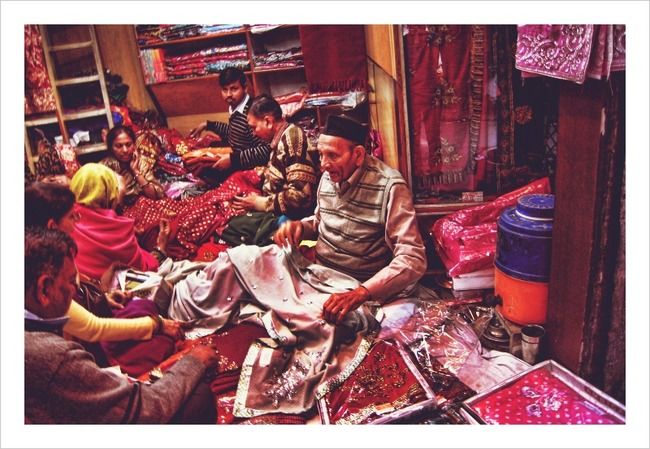 I have always loved getting lost in the narrow lanes of your older part, Dilli. Every time I visit, I end up discovering a lot more than what I had originally come for. There was this one time when I had gone looking around for Mirza Ghalib's Haveli in Balli Maran, and via one of the detours I discovered a certain Jain Coffee House. This tiny snack shop caters to most of the morning/evening sandwich needs of the Chawri Bazaar population, but it is almost impossible to find this place without asking locals for direction. Their specialty is Jain sandwiches and simple coffee. Two brothers have been running this shop for more than 40 years now. Again, my fortuitous rendezvous with this place occurred in winter.
Dilli, I am not ashamed to admit that this beautiful relationship with you is still in its infantile stages. There is so much I need to explore while I can, there are so many days left for me to be awestruck by your sublime appearance. I do understand that I risk sharing your secrets with a number of people by writing this letter, but isn't that what true love is all about? These wintery days, while you're in your most beautiful avatar, there's nothing more that I want than to content my heart by traversing your newer paths yet untrodden. Embrace me and never let go.
Forever yours,
Prateek