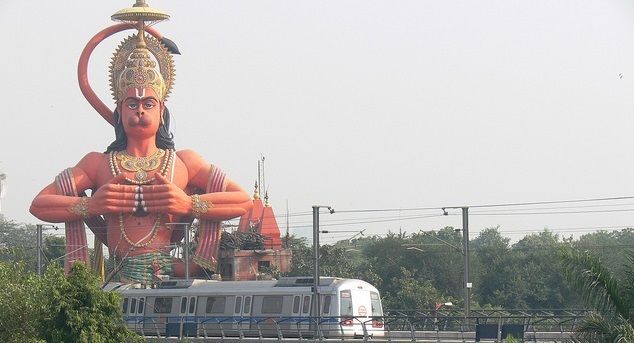 Winter is the best time to explore Delhi and even for me who is stayed in Delhi for more that 6 yrs, Delhi has many new charms to offer, be it interesting heritage, food or places of faith.
While traveling by metro I used to see that huge Hanuman idol and always think to visit it. I searched all the near by places which can visit along with Hanuman Temple of Jhandewalan.
So I came up with Plan to visit Jhandewalan Hanuman temple, Bhuli Bhatiyari Mahal and at last Karol bagh for some delicious chole bhature yummmm.
On a sunny winter morning, I started off on a most interesting walk to explore the neighbourhoods of Jhandewalan and Karol Bagh.
How to Reach Jhandewalan
You can take metro. Nearest metro station is Jhandewalan. You can also take auto rickshaw as per your convenience.
Walk around Jhandewalan and Karol Bagh