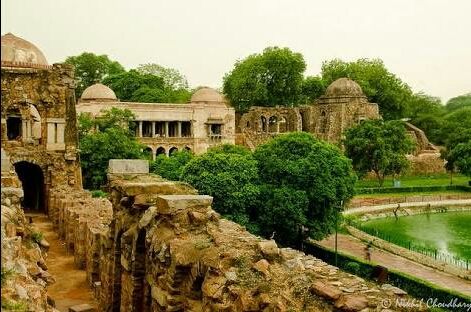 Hauz khas Village - A party hub or a mysterious destination?
We the dilliwalas, love to explore and get clicked. Today, i want to reveal the journey of "Qila Hauz Khas ka" to "Hauz Khas complex" full of cafés and clubs. If we need a place in Delhi to have a great night life, Hauz Khas Village is the destination which comes to our mind. The craze of the place has invited many travellers here to come, explore and click.
So when you come out of Green park or Hauz Khas metro station, you find atleast 30 auto rickshaws asking - 'bhaiya hauz khas jayenge kya?" This will make you think about some craze of the place.
Hauz Khas Village hosts a great hub for parties, romantic dates or get together of friends and attracts most of the couples of our city to sit here for long hours and spending beautiful evenings with their soul mates :D
The question is still unanswered. Is it only about parties or dates? Is it only about cafes or clubs? Is it only about shopping and food? The answer is undoubtedly - No !
I started visiting Hauz Khas Village in 2010 and since then, am a regular visitor. With the exciting offerings, Hauz Khas Village has a glorious history too which is still a mystery.
"Hauz" means a "Water Tank" and "Khas" means royal in Urdu. Allaudin Khilji built this place giving it the meaning - A Royal tank. The village existed even before the establishment of Delhi which got modernized in late 1980's. The tank was built in order to fulfill the water needs of the fort.
The mosque and fort around the present lake of Hauz Khas was built in order to look after the reservoir. Later, several monuments were built to give this lake an add on to grow and the place came to be known as Hauz Khas Village.
In 14th century, the music culture entred the village and then the place became a hub of tourists and visitors.
The glorious history got hidden behind the popular cafés and restaraunts but when you enter the fort, you will still get a sense of mystery. The place is really beautiful and i welcome you all to come and explore one of the most popular destination of Delhi.
- A travel story by Udit Gulati.