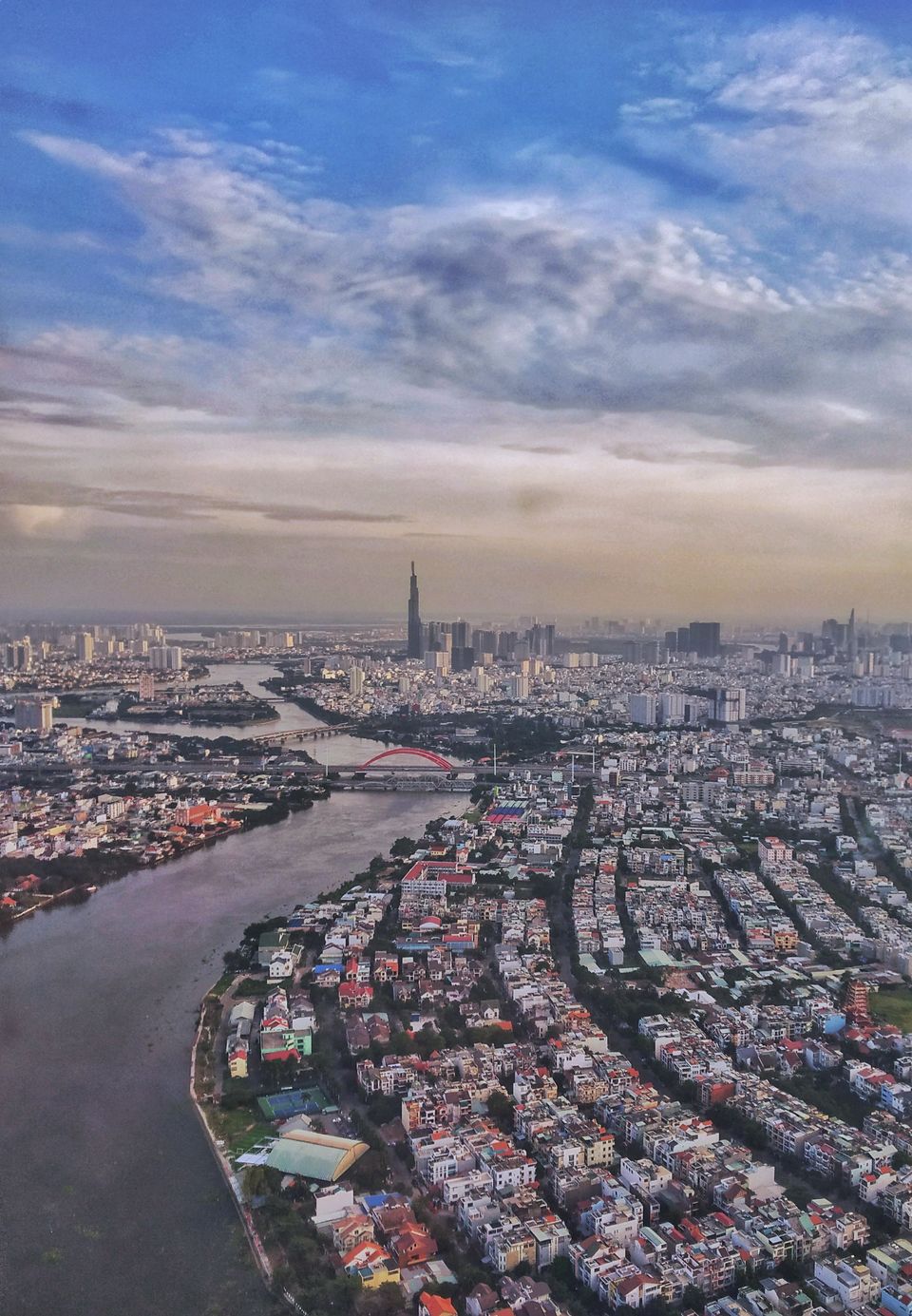 Vietnam is slowly emerging as a favourite holiday destination for Indian travellers. Just four hours away from the country with direct flight connectivity offered by budget airlines such as Vietjet, travelling to this coastal country is very convenient. I was already planning a visit to Vietnam at the end of the year when surprisingly, I got the opportunity to go there on a business trip.
I had four days in Vietnam and I wanted to make the most of it. A well-planned itinerary was in place, and I was all set to experience this amazing country.
As I checked in at the IGI airport in New Delhi, I got lounge passes for being a Vietjet priority flyer. After enjoying some delectable snacks at the lounge, I was ready to board the flight to Hanoi. Just four hours long, the journey from Delhi to Hanoi is as smooth as taking a domestic flight but with the added benefit of free beer and meal as part of the Skyboss Services. In no time, we arrived at our destination.
The first impression of Hanoi was that of a modern city that values its past. Crossing French quarters and high-rise buildings that dotted the city, we arrived at the hotel. After freshening up, and feasting on a sumptuous breakfast buffet, I, along with the other delegates, were ready to explore the city. We visited Ho Chi Minh Mausoleum, One Pillar Pagoda and the Temple of Literature. Each of these places had their own rich history spread over a period of thousand years. It was fascinating to understand what went on in this part of the world and how it had an influence on India in medieval times.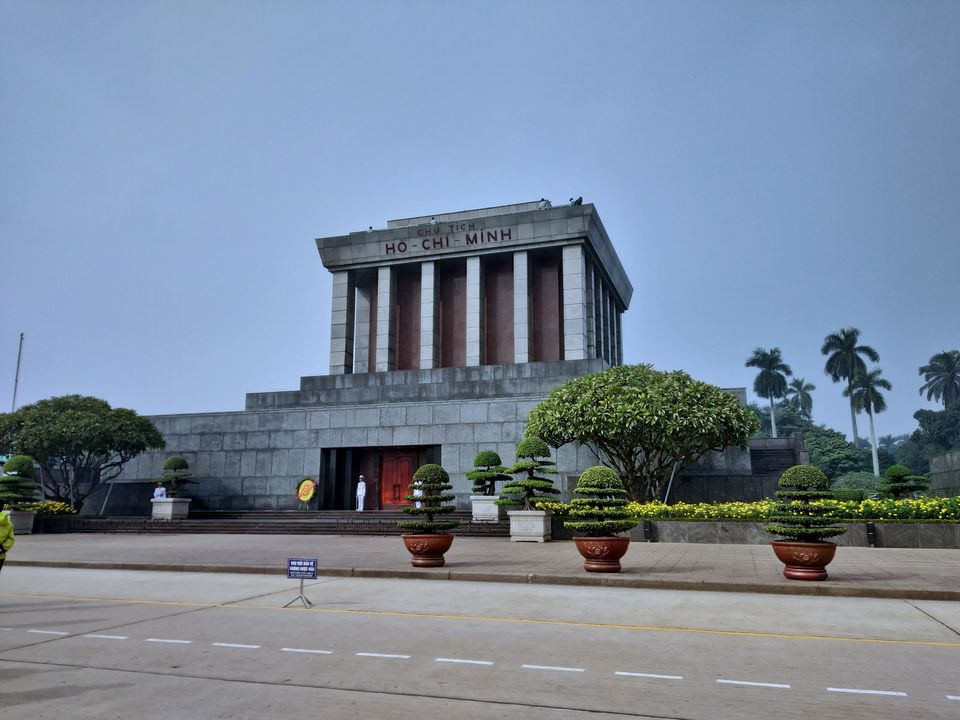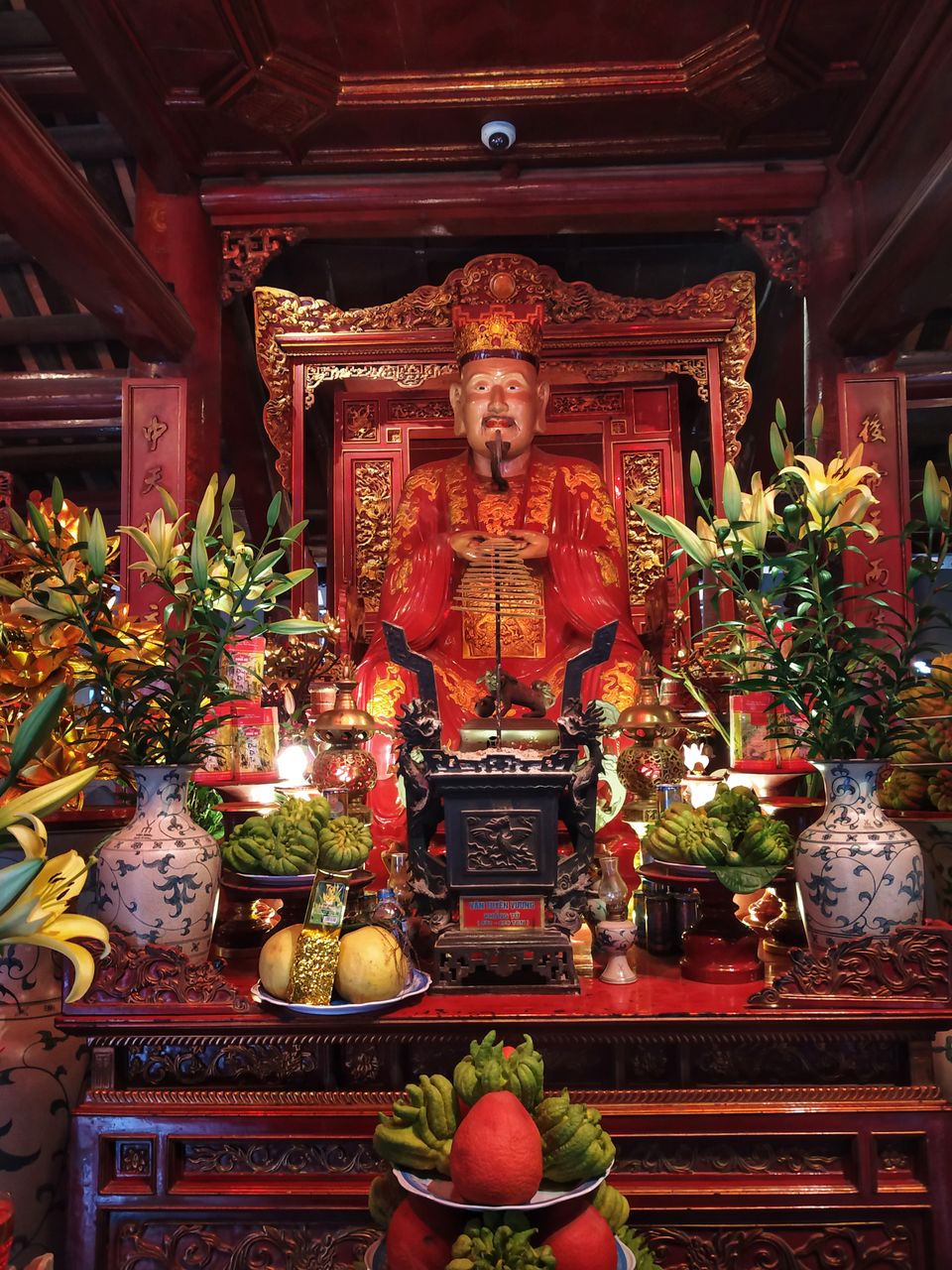 The history of Vietnam is very fascinating, and we were hooked on to the tales that our guide told us. But there is more to Hanoi than the monuments. For me, the best thing about Hanoi was its food. We had some appetizing seafood and it was fun trying jellyfish, squid, crab and the different varieties of fish. Egg Coffee is another speciality from Hanoi that cannot be missed!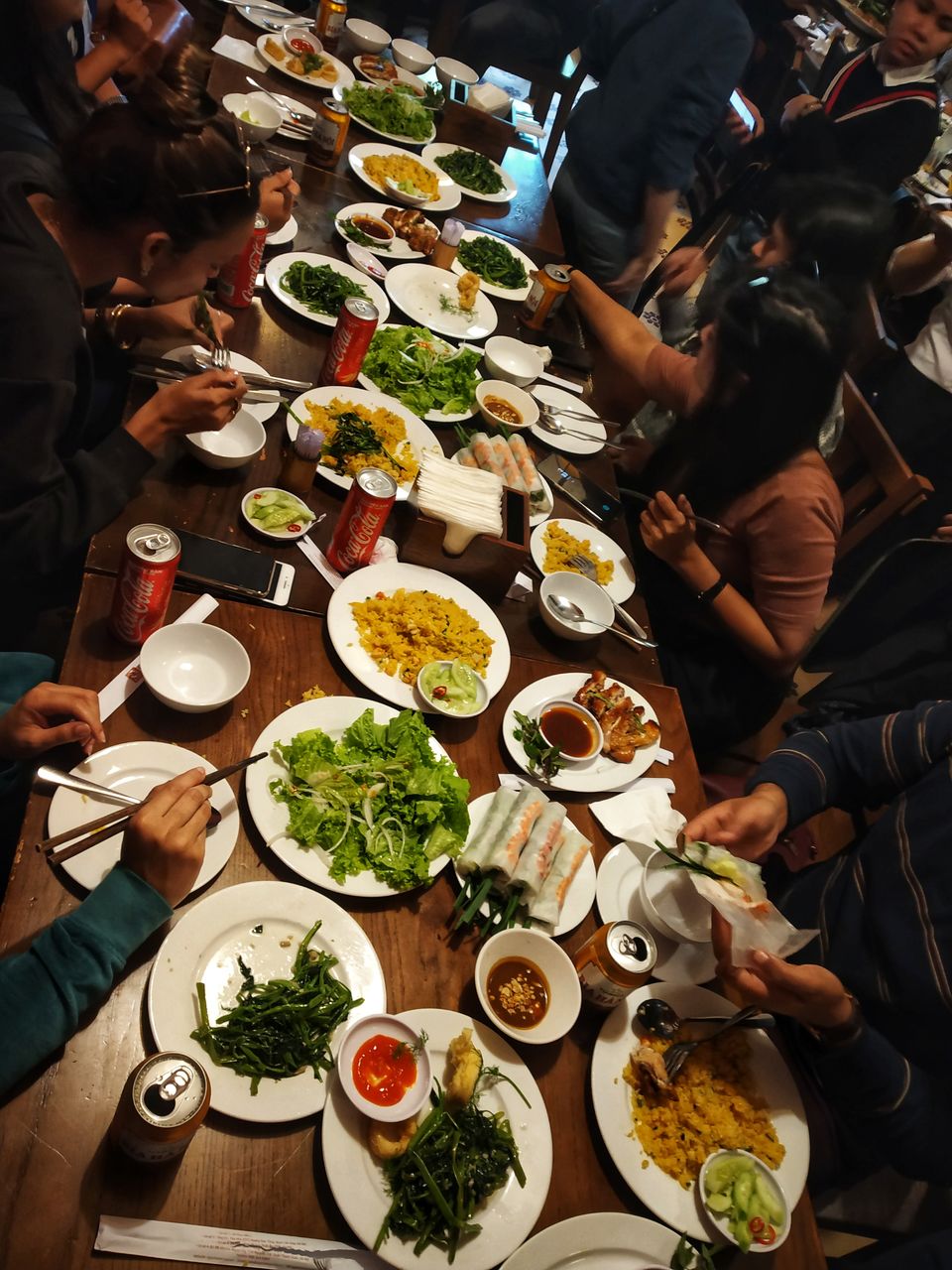 The next day, after an early breakfast, we travelled to Ha Long bay. A smooth fast-paced drive brought us to the bay in just two hours. Right before entering the bay, we were introduced to the process of making pearls, and it was astonishing to learn about the effort goes into finding these shiny little things. Soon after this, we were on a cruise to Ha Long Bay. The lunch served on the cruise offered great seafood and drinks and it was quite an experience being amid such exotic landscapes. Ha Long Bay is a UNESCO World Heritage Site and the beauty of its unique geological landscape justifies it. There are around 1600 limestone islands here spread over the turquoise sea. The gorgeous sight can only be experienced in person.
We visited the enormous Sung Sot Caves, after which there was an activity that I enjoyed the most – kayaking in Luon Cave. I do not know how to swim nor have I done kayaking before. But I found it to be simple and had a blast rowing along the clear water flowing through the cave.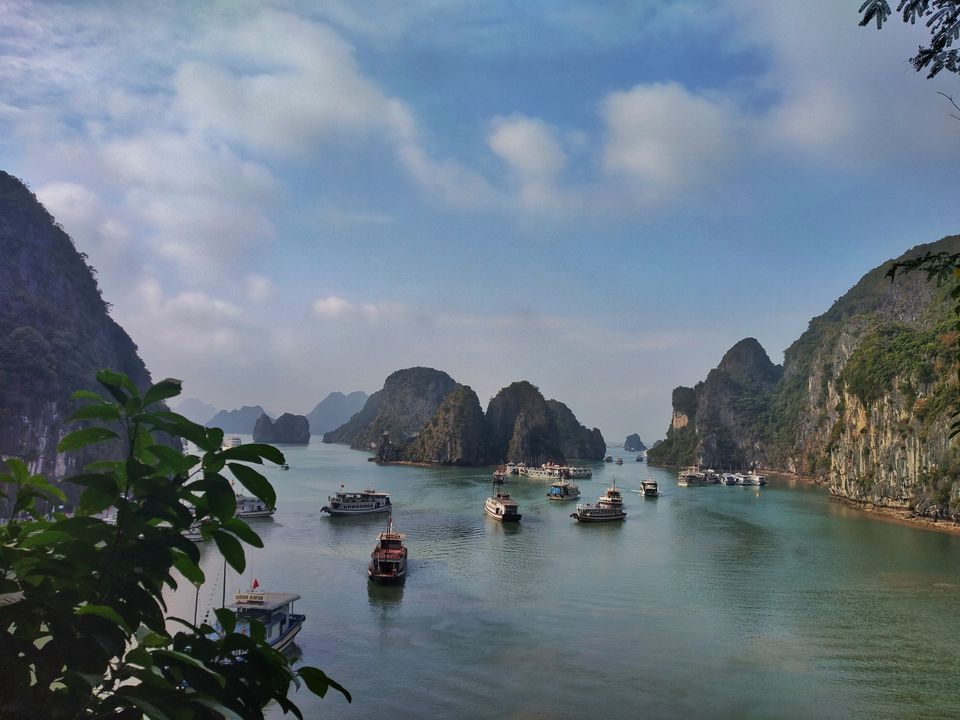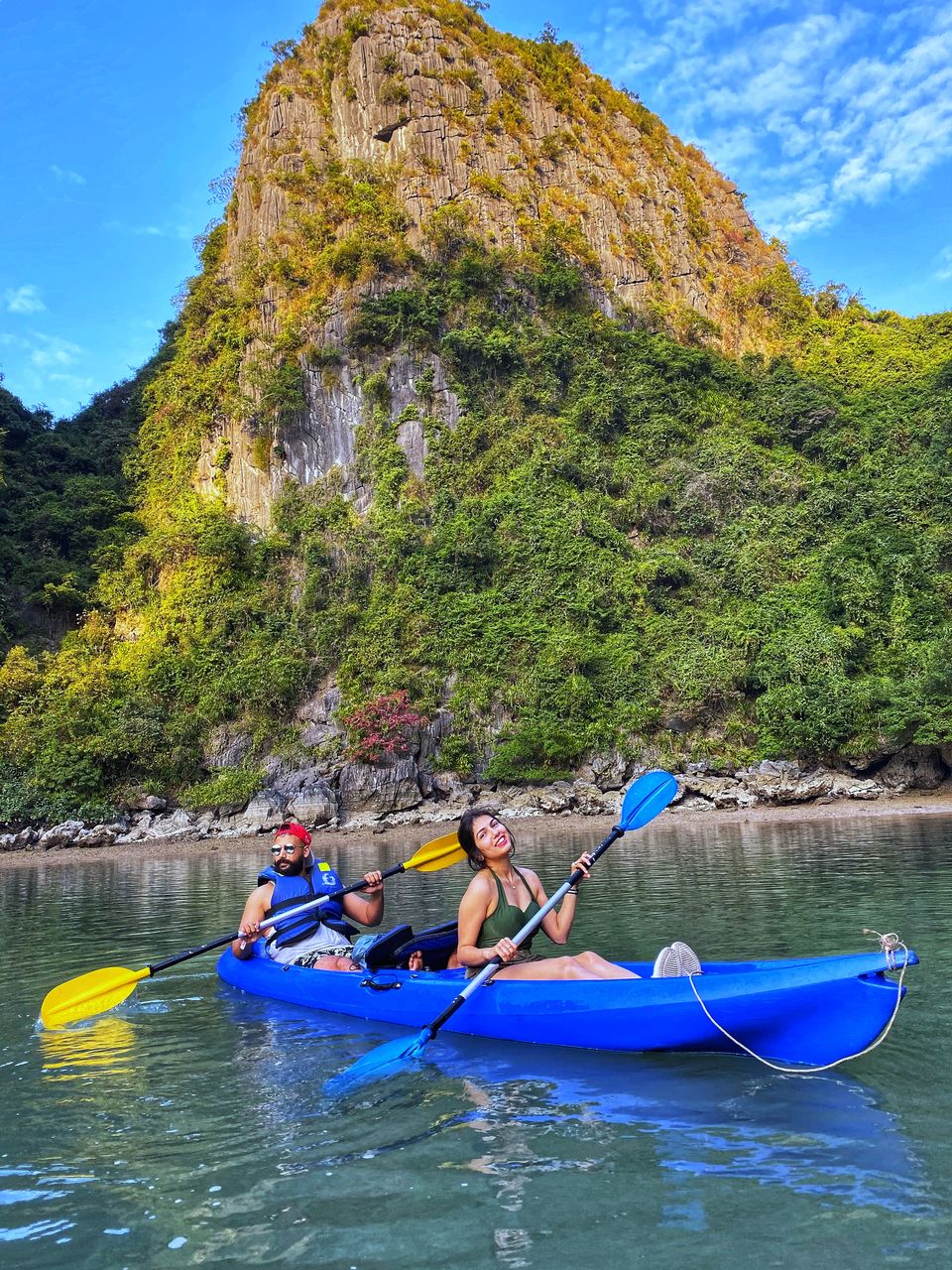 Vietnam is also a fun place to shop. You can find pearls, bamboo craft and light fabrics at a very reasonable price and it is easy to bargain. The trick is to always ask for half or less than the quoted price. I bought some souvenirs for my friends that included the Vietnamese hat and a bamboo purse.
On our third day, we went further north of the country towards Van Don. Untouched by population and full of green, gentle hills, roads in Northern Vietnam make for a perfect drive.
We had to catch a flight to Ho Chi Minh later in the day, before which we spent time relaxing at the airport lounge. We even tried a variety of noodles and coffees which were a local speciality.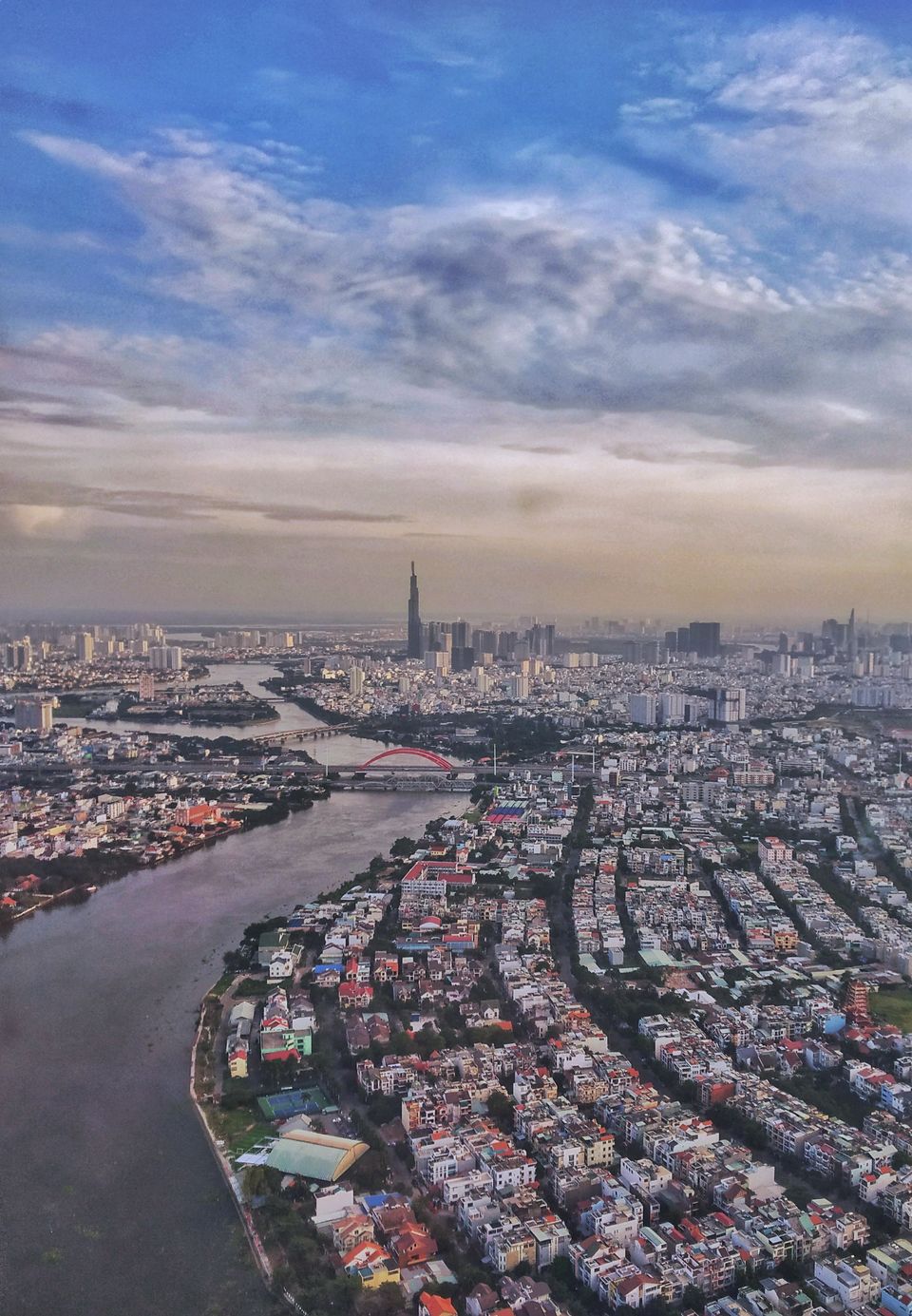 Another two-hour flight brought us to the largest city of Vietnam. I hadn't expected Ho Chi Minh to be the effervescent, extroverted city that I found it to be. The streets are always lit up, the buildings are grand as the meandering rivers give Ho Chi Minh, a contrasting flavour of cosmopolitanism sprinkled with natural beauty. The people in Ho Chi Minh are vivacious and love to meet and greet people. People enjoy their evening outdoors hanging out at small eateries or they join the fun at the city square which is abuzz with performances and light shows.
This was the first time during the trip that we ate at an Indian restaurant. Tandoor Restaurant had some really good Kebabs. The city boasts of an amazing nightlife that we got a taste of at a Karaoke and Shisha bar frequented by International tourists. To be frank, I was not expecting such a happening nightlife in Vietnam, and am happy that my misconception was changed.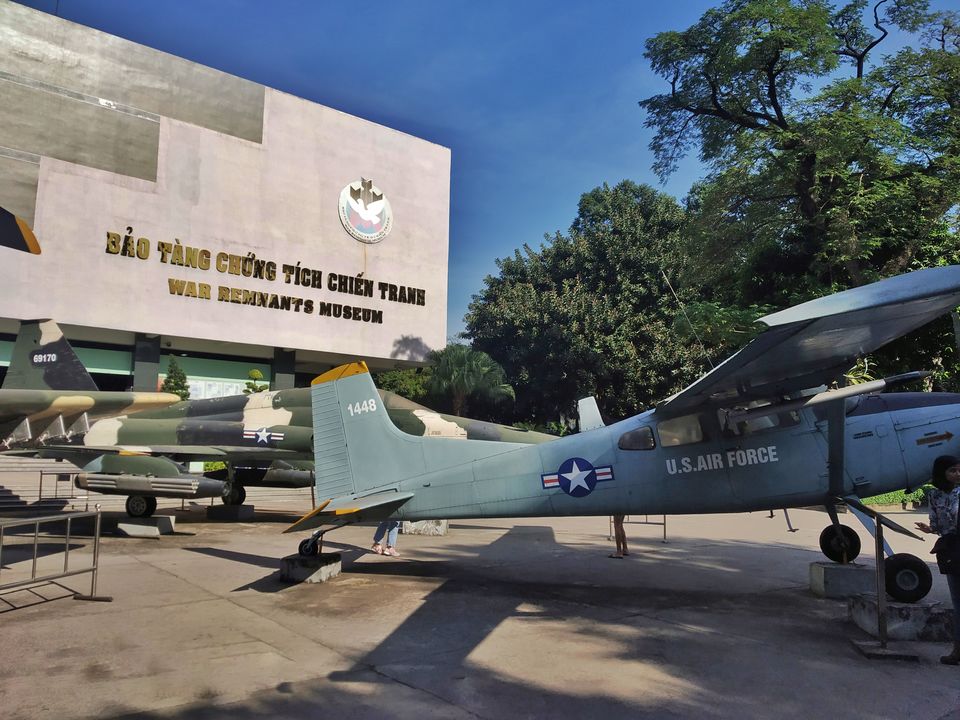 The last day of our trip was all about reliving history. We began with the War Remnants Museum. It is one of the most fascinating museums I have ever been to. Vietnam has a history of being a war-torn country which has now found its place on the World Map as a country of peace and harmony. The gory tales of the Vietnam War are retold through the War Museum and gives us important lessons about the ill-effects of war.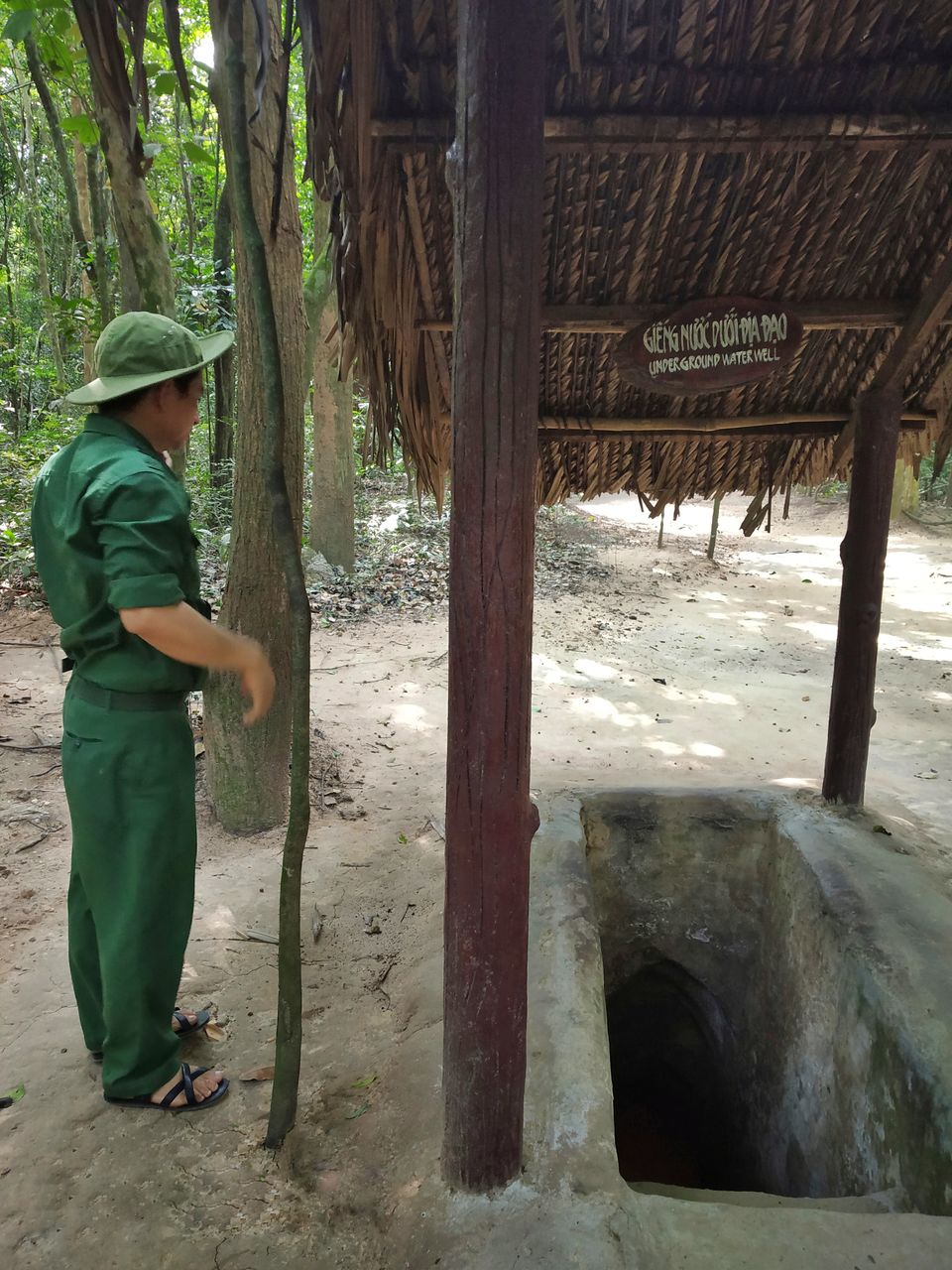 Our next stop was at Cu Chi. This small town, an hour and a half away from Ho Chi Minh is known for tunnels used for guerilla warfare. We ventured through the narrow passage to understand how the Vietnamese defeated their enemies by building an underground network of tunnels. The trip ended with the local flavours of Cu Chi. All of us loved the curry fish and aubergine dish. It was, without a doubt, the tastiest meal of the trip.
It was time for us to board our Vietjet flight back to Delhi. The warm treatment on-board made our return trip a pleasant experience. The flight also offers a wide menu of authentic Vietnamese dishes, and I loved the meal. The smooth flight took us back to Delhi in less than six hours. The trip was short but the memories will remain with me for a lifetime.
The insight into the Vietnamese history and culture is bound to leave a lasting imprint on your wandering soul. I am planning another visit to the country with my friends soon. If you're a seafood lover, enjoy learning about the history and culture of a place and are looking for a surprisingly unique destination to visit, plan your trip to Vietnam with Vietjet here.
In association with Vietjet