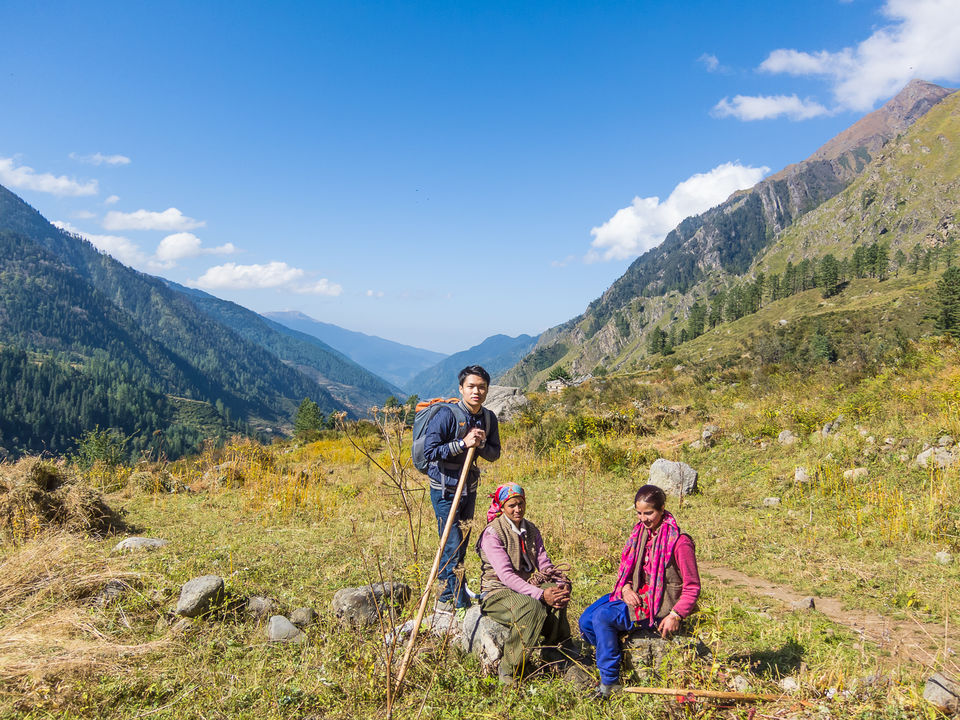 It has been 1 and half years now since i visited this amazing place. I don't even know if i will ever be able to visit this place again. It's Not a kind of place where people can go everyday. I feel blessed to have visited this untouched natural beauty i have ever witnessed in my life, and off course my 1 hour osla friends.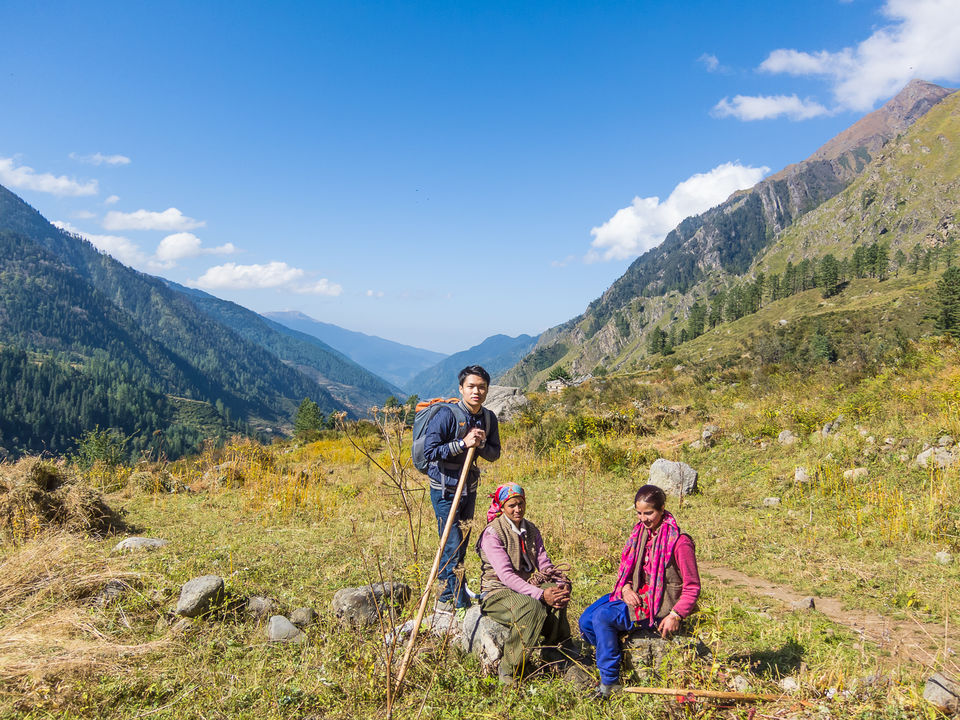 I have been wanting to write this for a very long time, but time and less comfort doesn't allow me to do so. Today i felt like i should write it anyway because something has touched me very deep in my heart. Recently i have been getting a lot of pressure from my family about Job and life where I am at that stage of life trying to figure out about career like everybody else do when they complete their studies. My parents have been worrying a lot about me these few months about my career. I have also lost focus on myself due to overthinking and stress.
I felt very bad about it which is why i wanted to recall those precious 6 days of journey spent on the way to Har ki dun, which made me remember those amazing memories that will never fade away from my mind. Even now when i close my eyes i can still feel the freshness and untouched beauty of this Amazing place called OSLA.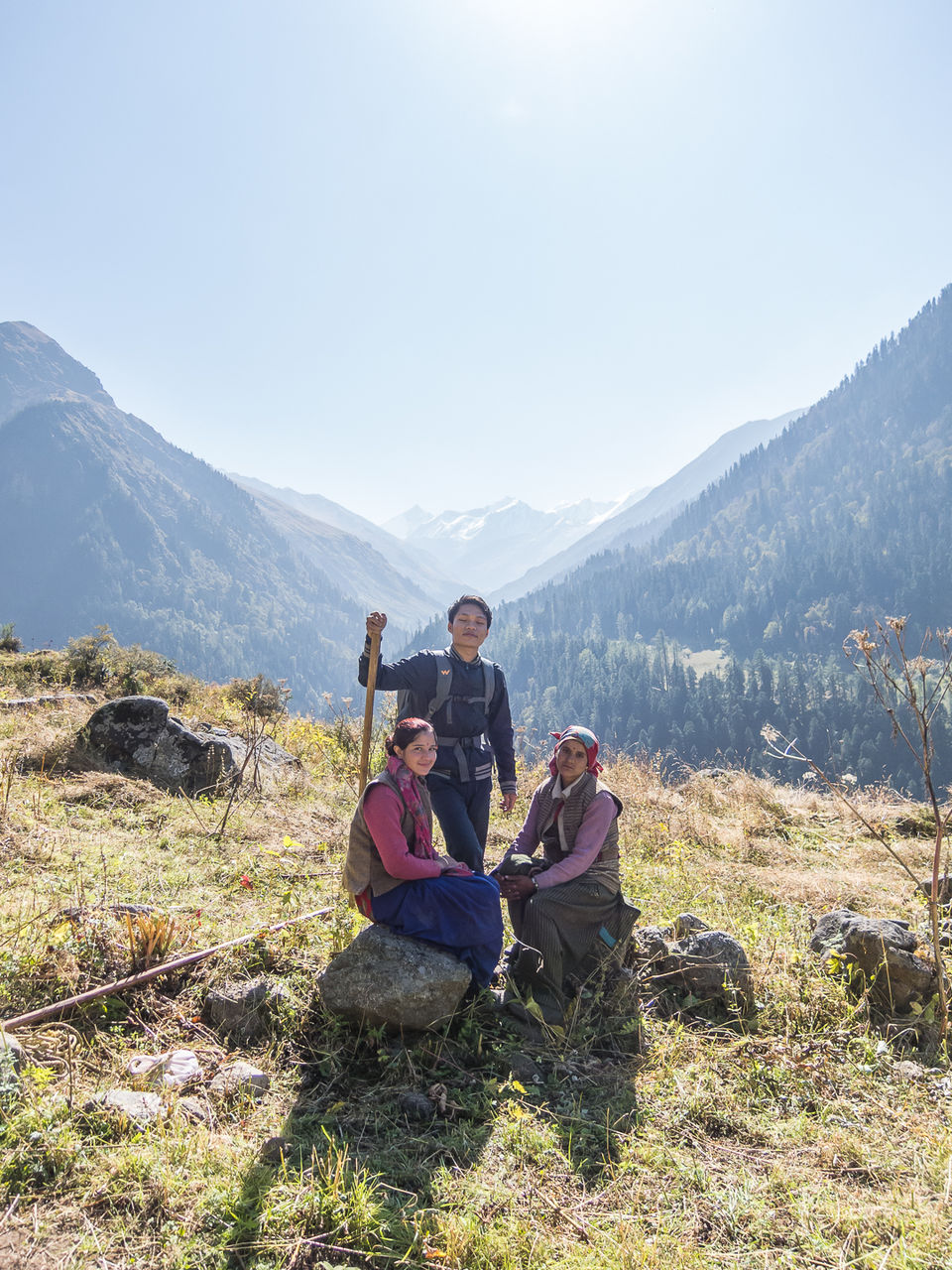 we really had no idea where har ki dun was and how risky it will be for us to reach there until i started studying about the place and later decided to take my friend Anik with me. we both had only 5000rs each and absolutely had no idea about the expenses. But we somehow managed to return back safely to Delhi. We just followed the instructions i read on the internet and somehow as planned we reached sankri village.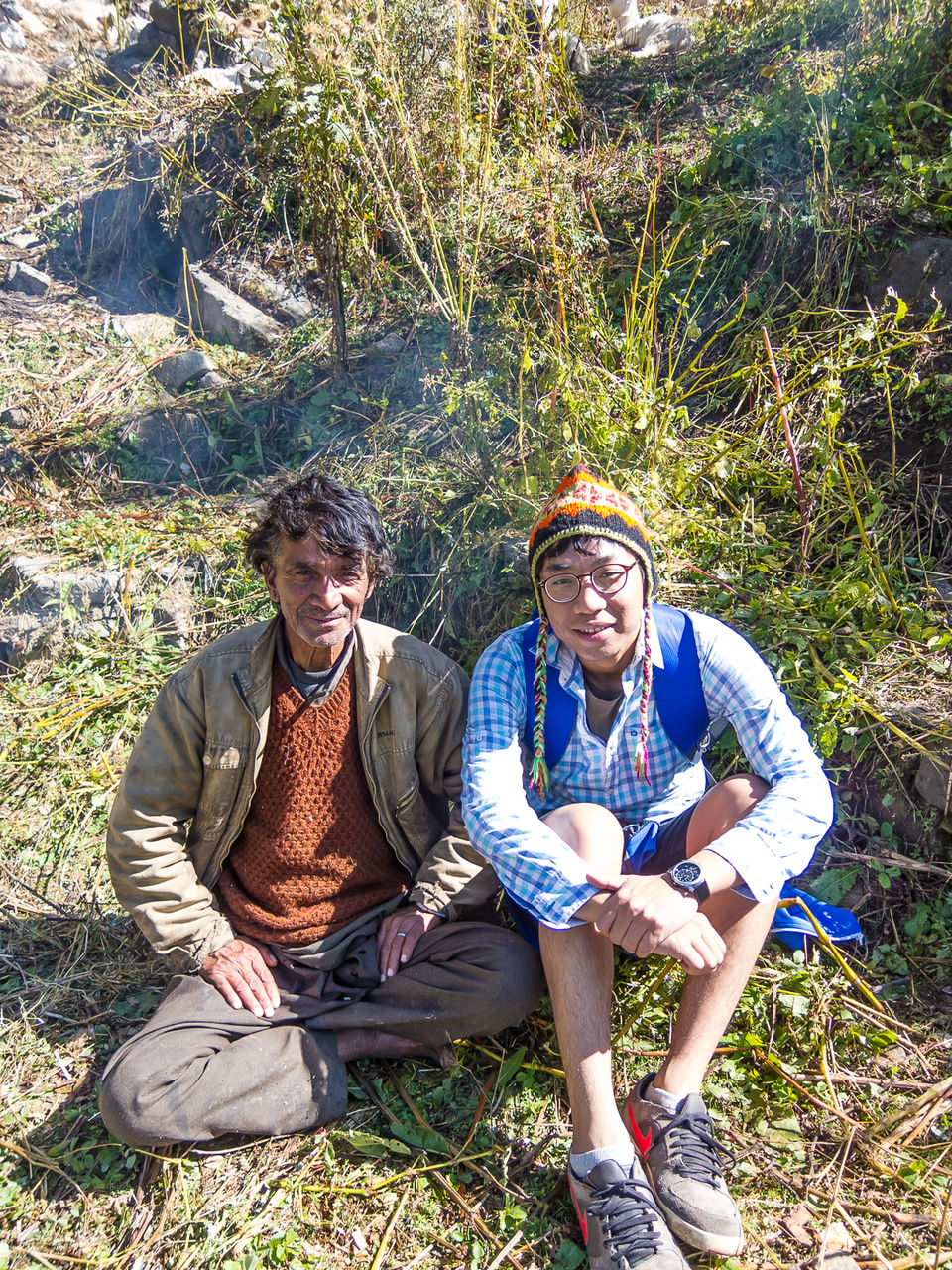 The next day we started hiking till osla village, sheltered the night there and next morning headed to Har ki dun. And just a few hours later we met two girls, one named kareena and the other we didn't ask her name as we were busy in conversation which lasted for 1 hour. Both kareena and her friend were on their usual way going to work at the rice field in the mountains. we were also passing by them on our way to Har ki dun.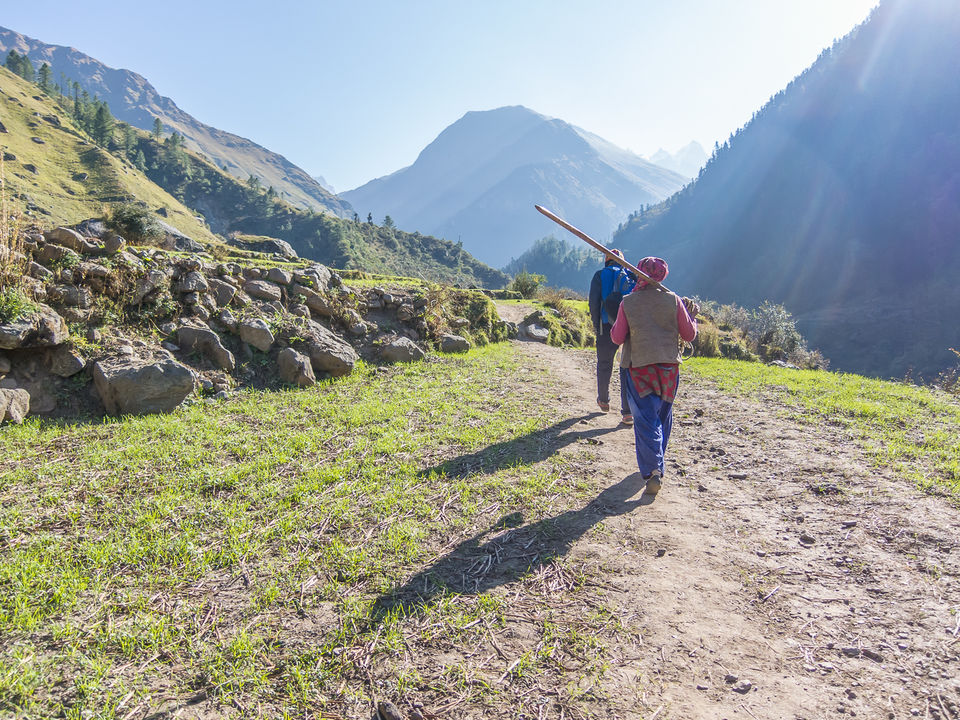 So we stopped by and talked to them for a while, never realized it was an hour already. In between those hour we had plenty of conversations , they were sharing stories of their daily life at osla village and how difficult it is for them to go outside of the village without any proper means of communication and access good medical facilities as well.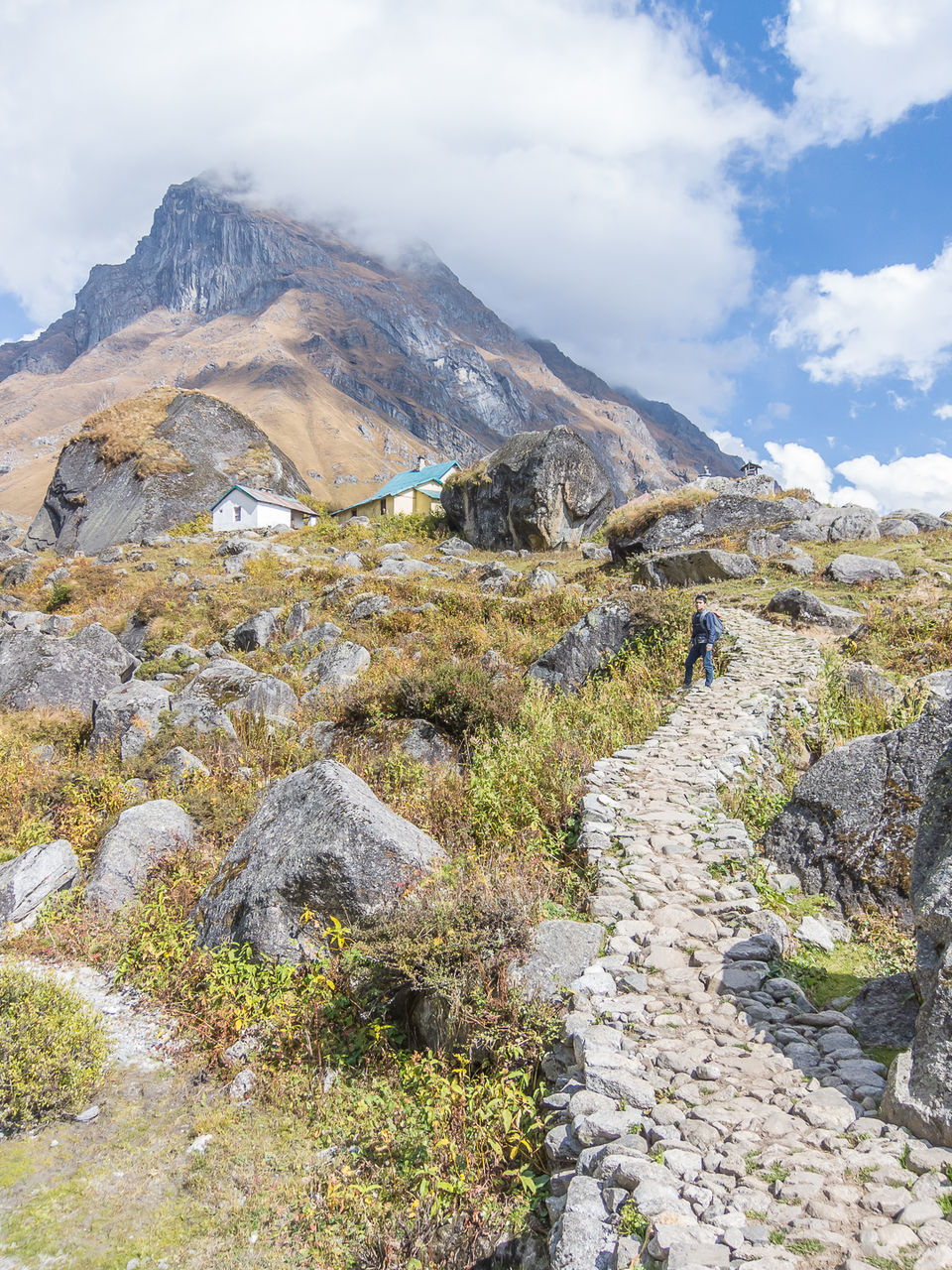 And to me they were still the happiest people on earth . Because they don't worry too much,which most people like me who overthink about life and career too much that leaves you stressed. At this point i just wanted to be like them stress free and breathe the fresh himalayan air which takes all your pain away once you really feel it.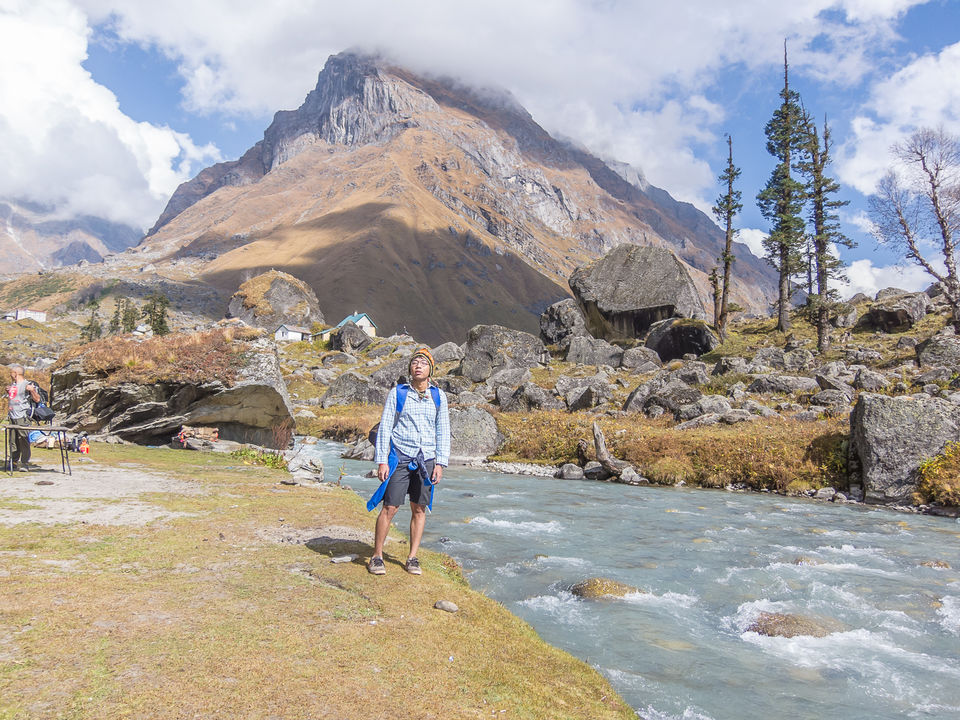 Those 1 hour spent with them is unforgettable although we went further to our destination Har ki dun which is another breath taking place on earth.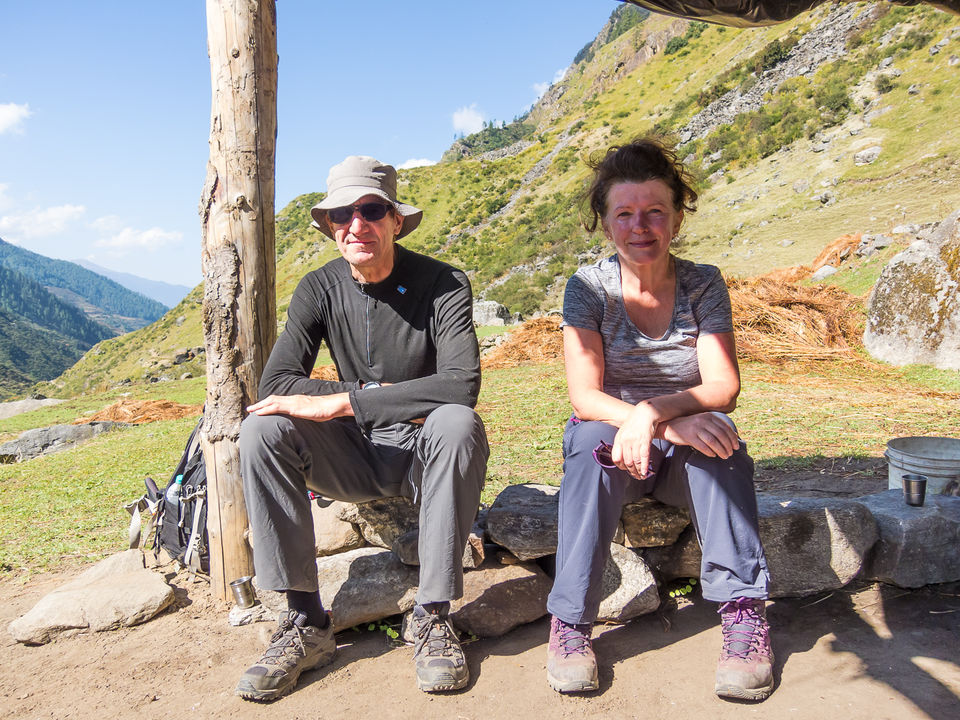 The next day on our way back from Har ki dun, we never met kareena and her friend again. But we met these beautiful English couples who are in their early 60s. They shared their stories and we shared ours as well. I just wonder when I am in my 60s will i ever be able to Hike up the mountains of 12000ft like them? I guess i would be Half dead by the time i reach the destination.
One of the best thing i learned from this Journey is that "it's never too late to do what you want to do". Money doesn't last forever But Memories sure does.
www.instagram.com/cktenny