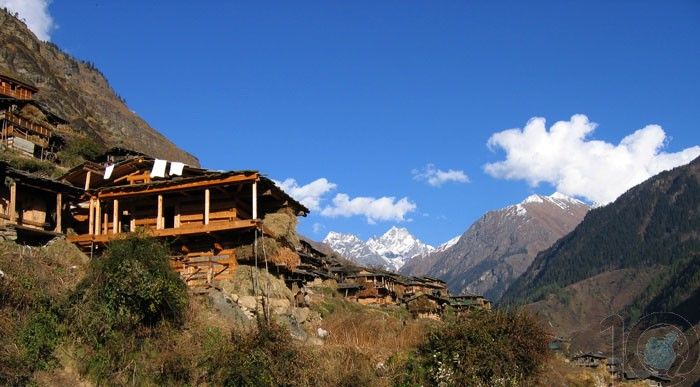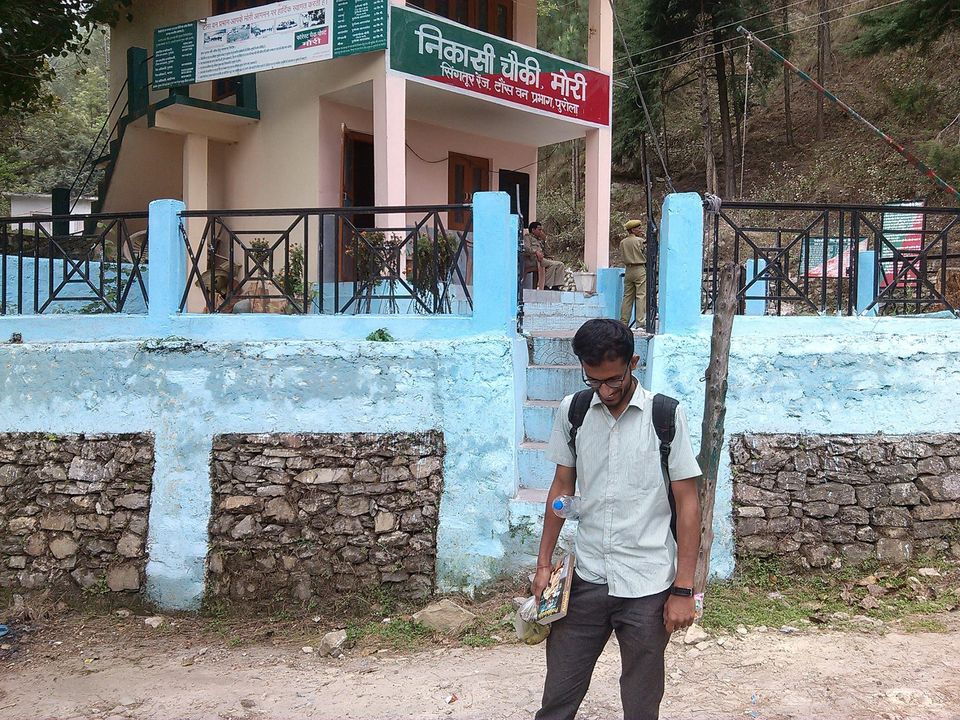 "The mountains ... so strong yet so silent"
The name of the place is totally justified 'Valley of Gods' ... Har ki Doon , it is a paradise and i would recommend the place to every first time trekker , not that much difficult but ya it takes real zeal and passion to complete the trek ,it will take at-least 4 nights and 5 days to complete the trek and it is worth all the hard work .
Actually the place is between 2 mountains ,one side you will see green mountains and on the other side you will see snow covered mountains ...and if you walk 10km more after reaching harkidoon you will get to see 'jaundhar glacier' , it is very beautiful place , river is flowing along side the mountain and you can set up your tent near the flowing river and just live your dream , sky at night is so clear you will feel you are in the sky :) and no worries if you do not have a tent with you the GMVN guest houses are also available there and they will provide you with all the necessary arrangement to spend a night there , it is always best to stay one day at harkidoon..there are 2 reasons for this one that you have done so much work you need to take rest to gain the energy to go back and second one that you are a really a very lucky and blessed person that you are enjoying so beautiful face of nature so just absorb it in your eyes and cherish those moments forever in your heart.
Now, the reason why this trek is so special in my life is it was my first trek , at that time i had only heard that trekking is such a nice experience and it is full of unexpected twist and turns after every step and most importantly i had done this trek with my best friend , both of us were totally new to this and therefore it was thrilling for us, so every thing was perfect from Allahabad to Dehradun and then from Dehradun to Mori we took bus to Sankri , there in Sankri also GMVN guest houses are available so we stayed there and then next morning we went to Netwar from sankri via jeeps which you can easily share with other trekkers or local passengers , then from Netwar we had breakfast , food is home made there , from netwar our trekking starts... we were so much happy that we walked continously for 3 hours without any rest and the scenery is so beautiful there ,that you to need see it to believe it ! , pure green and yellow grass and the sound of a waterfall the place is so much clean and silent that you will be clearly able to hear the sound of waterfall with crystal clear water .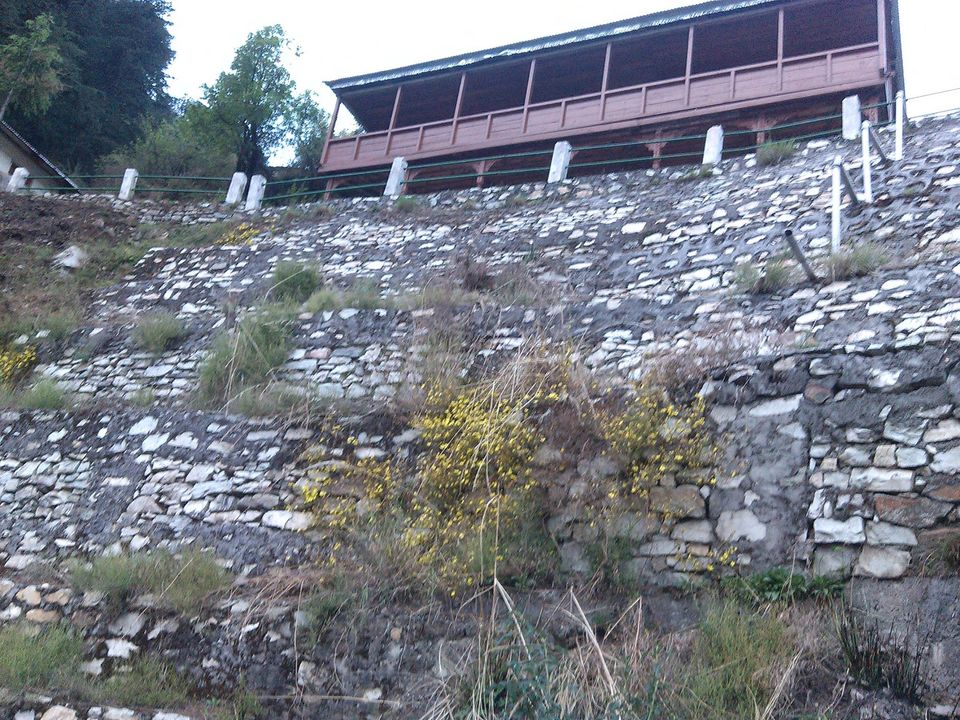 All this was so much good we were enjoying our life's dream and then we reached the first village there Gangad there we realised that we had not taken enough money with us and also it is a very important thing we learned that we should never take unnecessary clothes and load with us and we SHOULD take enough money with us as there are no ATMs available in that route , now as we had 2 bags (they were simple college bags ), and the whole tent items which we took on rent from Sankri were in our hands so we were very tired and we did not had enough money to arrange mules for us , but the people there are very kind hearted and nice when they saw us doing so much hardwork and also very tired they offered us their mules to carry our luggage , but we said no as we did not had any money to give them , but they gave they there mule service to us FREE !! we were shocked and feeling so much relieved and happy and thanked god.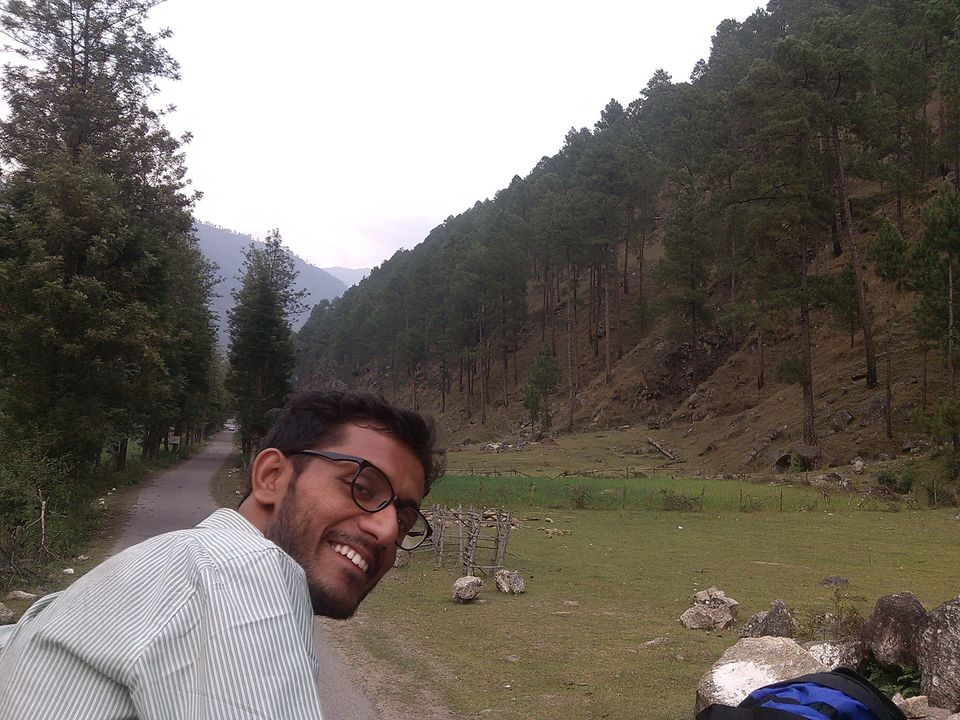 Then we reached Osla village , the LAST village on the way to harkidoon , it is a small village and people are so much hardworking and nice , they are very very helpful , they told us to stay in there home with them , we spend time with them, it was memorable to talk to them and share each others experience and view of life regarding the city life and the village which they are leading , the most beautiful thing is they grow there own food , they are fully satisfied with there life and even if they do not have electricity facility there they still able to manage there life so nicely and also the water system is also splendid, as per there resource availability !
After Osla we started our journey to harkidoon, now we were so tired that we could not carry our tents with us so we kept the bags in the villager's "kishan bhaiya's" home , we also named there baby girl who was born few days ago , she was really very beautiful and cute , then when we reached harkidoon there we stayed in GMVN there , and ofcourse you should always take a portable mobile charger with you ,we did this mistake of not taking it so we were not able to click photos of the paradise , but...we were lucky to meet a foreign couple they clicked few pictures of us, it was really a very nice place , 'once in a lifetime experience' and we also experienced snowfall for the first time in our life :D...then that day we returned back , went to Osla to take our tents and then we returned to Sankri from there we went to Purola and from Dehradun we had train to Allahabad.
This was my firsts trekking experience in my life..and i am glad that i started from Harkidun , the valley of gods ...Gods were really very kind to us :)