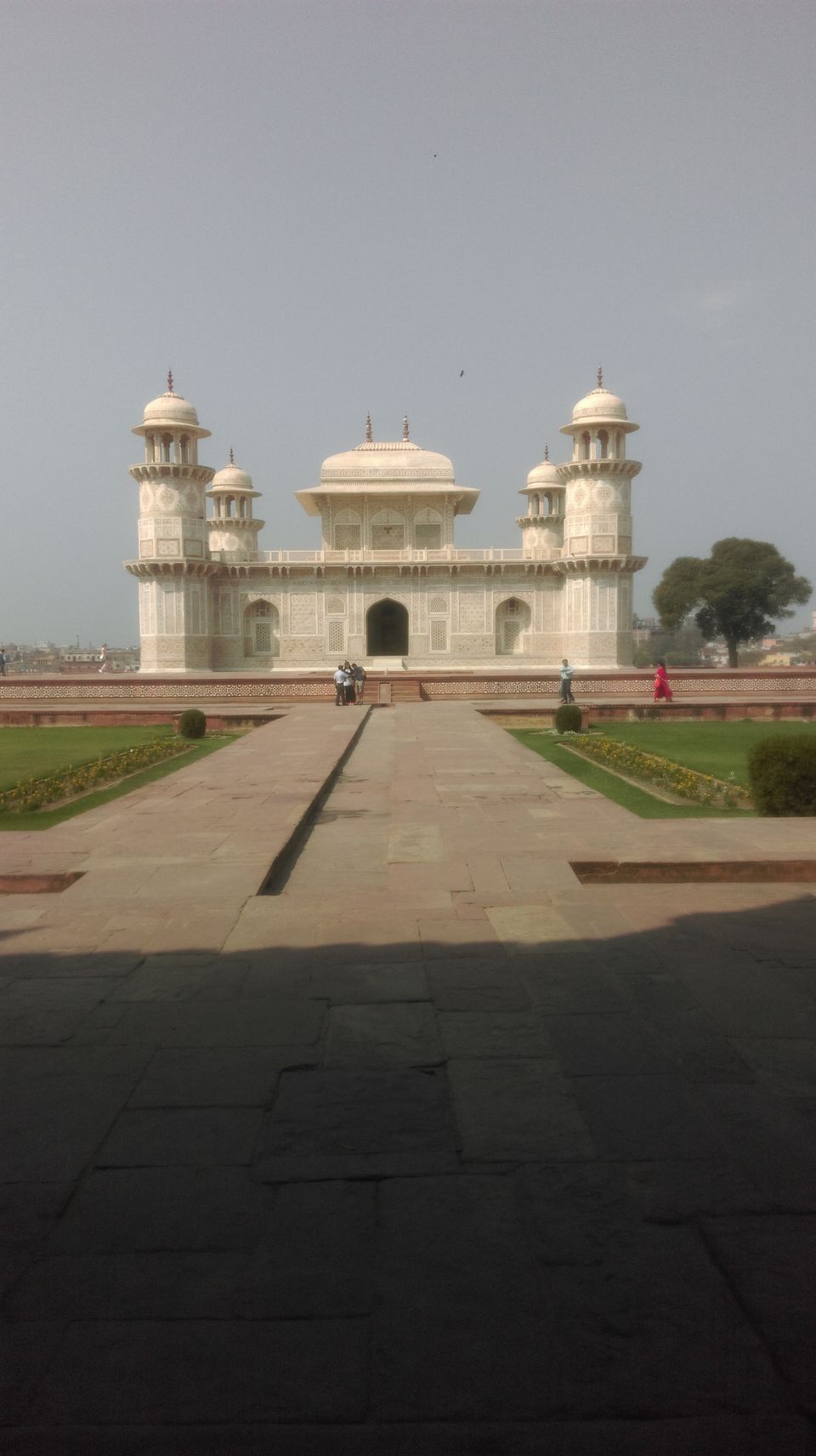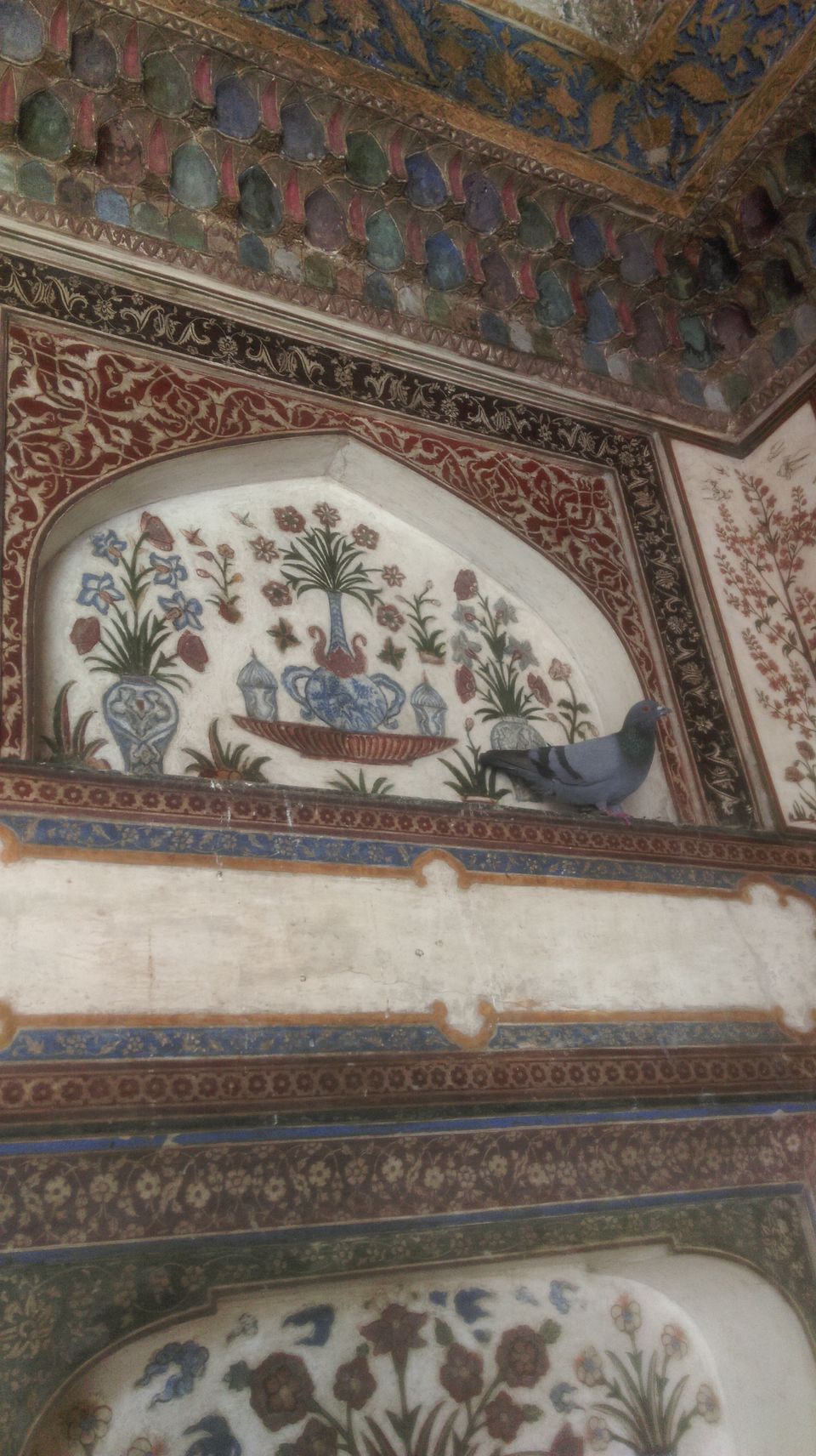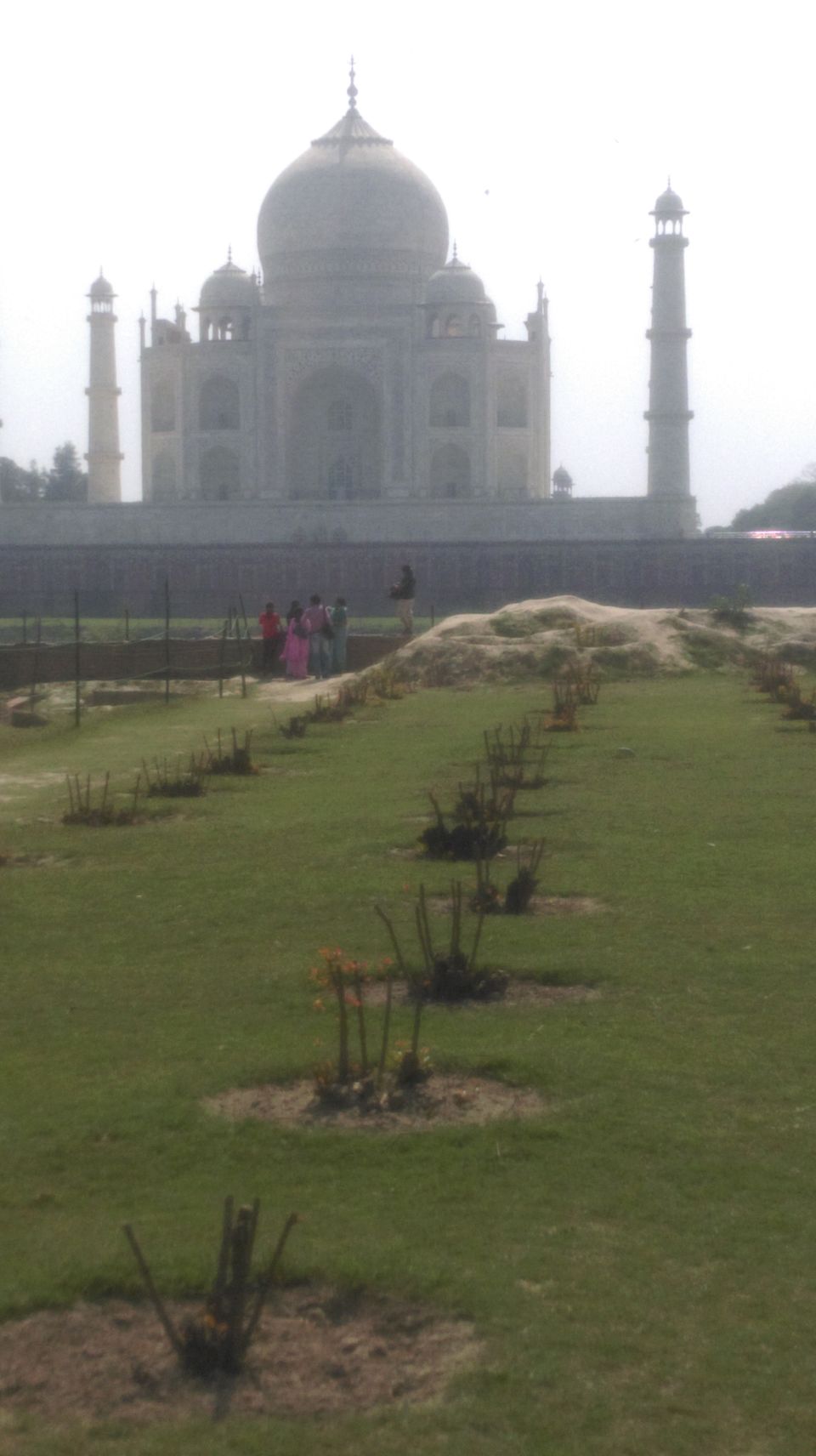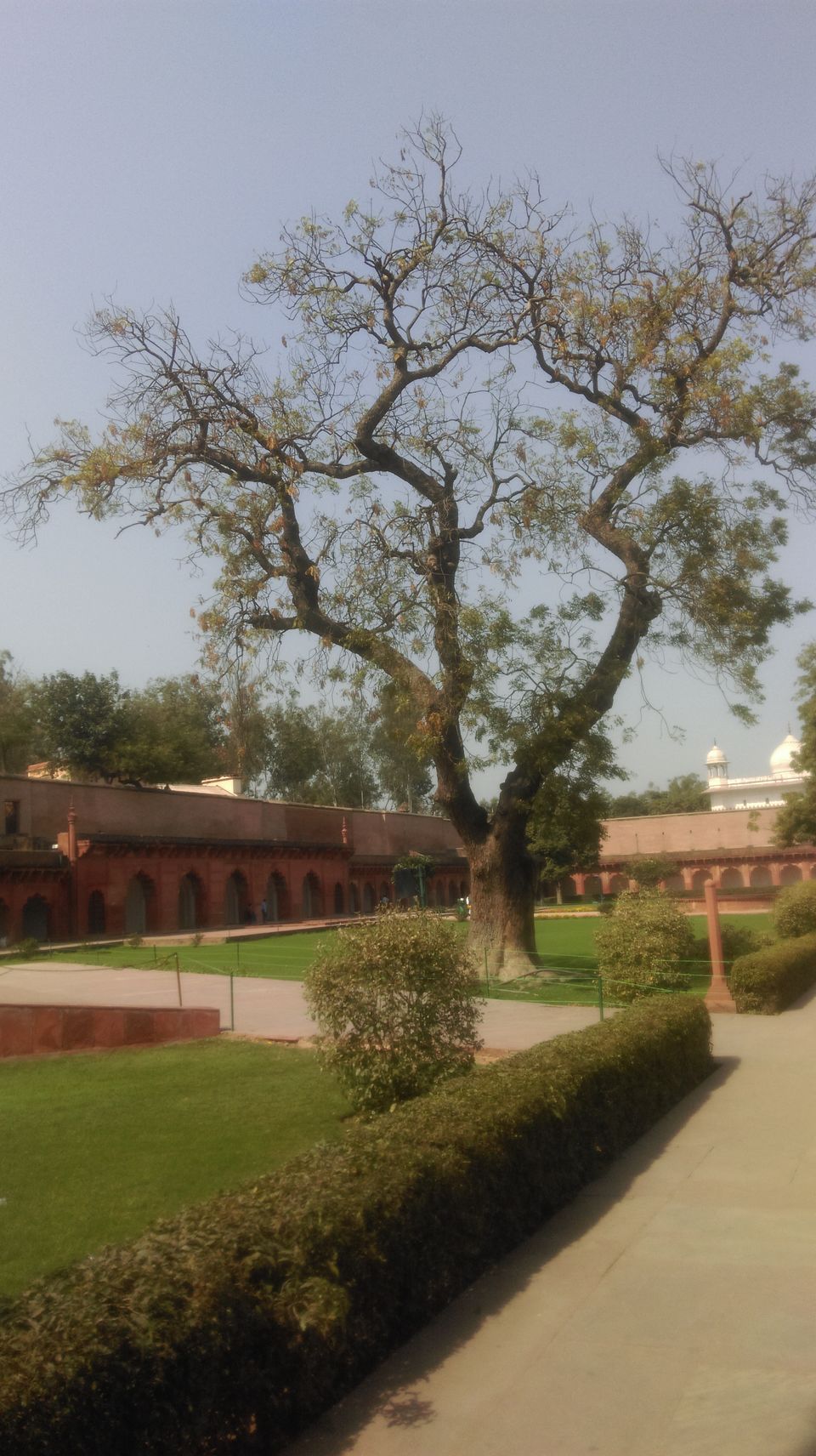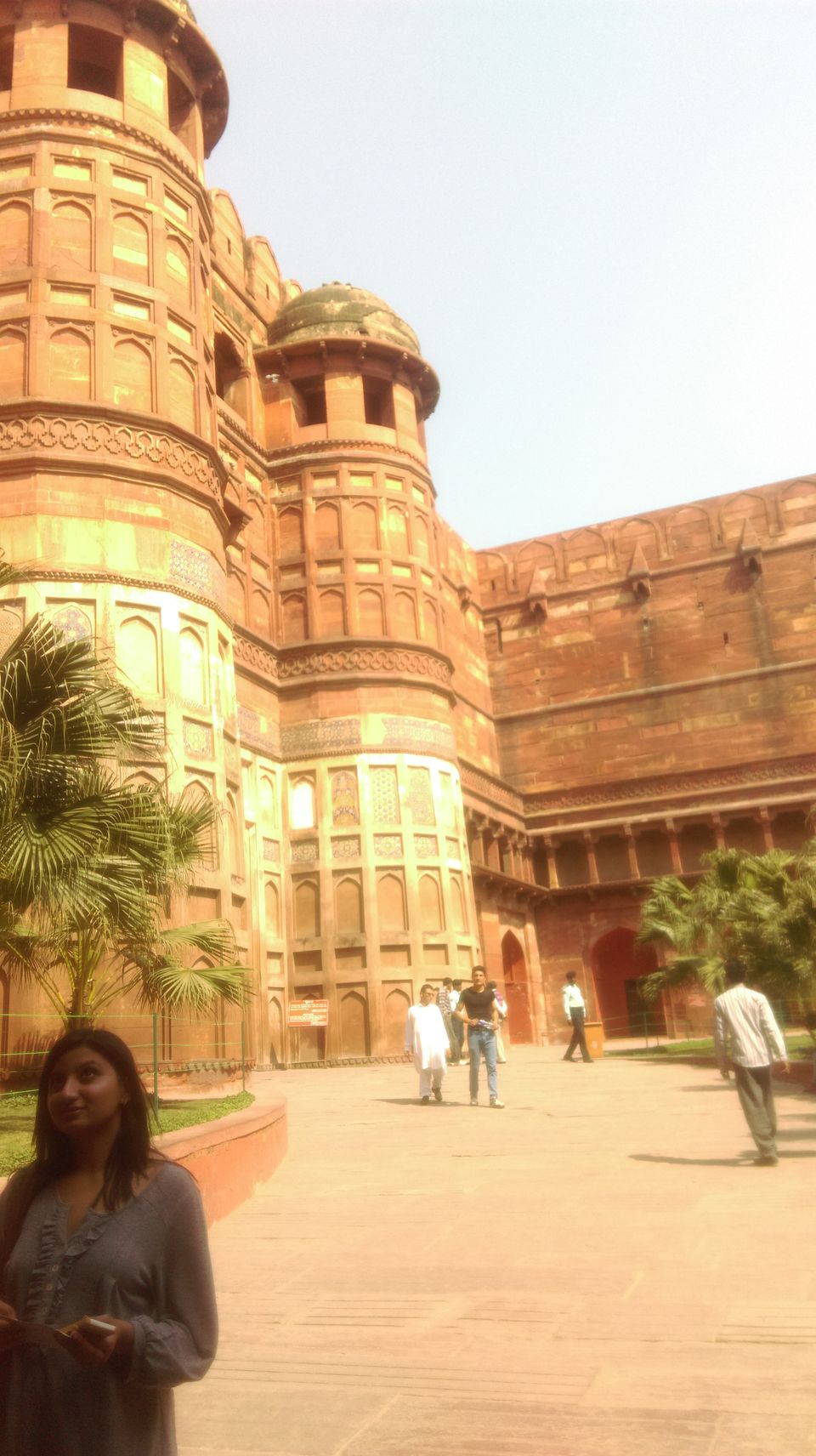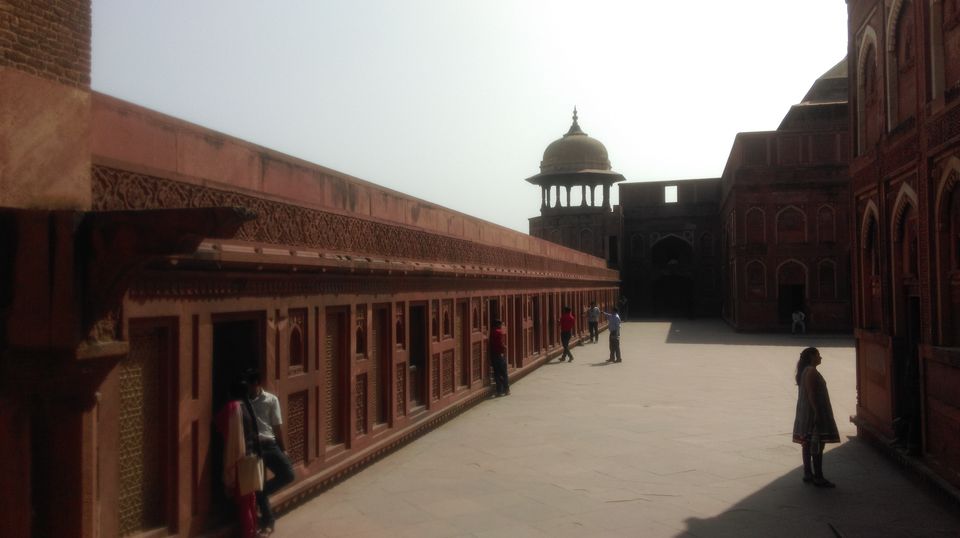 IT WAS DARK WHEN I LEFT MY PG. WE WERE THREE GIRLS, ALL EXCITED ABOUT VISITING ONE OF THE MOST BEAUTIFUL STRUCTURE MAN HAS MADE. WE DID IT IN A VERY MODEST WAY. THE SEATS IN OUR COACH WERE UNCOMFORTABLE WITH NO AIR CONDITIONING. YET, WE WEREN'T DISAPPOINTED (THE TRAVEL BUG DIDN'T LET US!)
          IT'S ONLY A THREE HOURS JOURNEY FROM Delhi TO Agra. THE WEATHER WAS PERFECT, THE SKY WAS BLUE AND WE WERE IN TOTAL BLISS. IT WAS MY FIRST TRIP ALONE WITH FRIENDS. AGRA SEEMED QUITE SLEEPY A TOWN EXCEPT FOR THE AREA AROUND THE TAJ MAHAL . BUT SOMETHING WAS CHARMING ABOUT THE CITY IN WHICH THE SYMBOL OF LOVE RESTED.
        BUT AGRA IS NOT ABOUT THE TAJ MAHAL ONLY. SOME MORE TREASURES RESIDE IN THIS CITY. WE WERE FIRST TAKEN TO THE ITMAD UD DAULAH ALSO KNOWN AS THE BABY TAJ. IT'S A PRETTY LITTLE MONUMENT AND THE PEACE SURROUNDING IT WAS SPLENDID. ONE CAN JUST SIT IN THE GREENS AND SPEND HOURS. THEN WE FINALLY REACHED TAJ MAHAL. IT'S BEAUTIFUL! THE SUN KISSED TAJ WAS SIMPLY MARVELLOUS! AND LET ME TELL YOU, THE PHOTO SESSION WAS AMAZING! OUR NEXT STOP WAS THE RED FORT OF AGRA. IT'S A MAGNIFICENT ONE AND THE RED WALLS UNDER THE BRIGHT SUN WAS REALLY EYE-CATCHING.
             THE DAY WAS COMING TO AN END BUT WE COULD'NT MISS THE MUCH-TALKED-ABOUT SADAR BAZAAR! IT'S NOT REALLY GREAT FOR SHOPPING, BUT YOU CAN JUST TAKE A ROUND TO COMPLETE AGRA. THEN FINALLY WE STARTED OUR JOURNEY BACK TO DELHI, RETURNING WITH MEMORIES OF THIS SHORT BUT SWEET TRIP!
ITS A BEAUTIFUL FORT, RED WALLED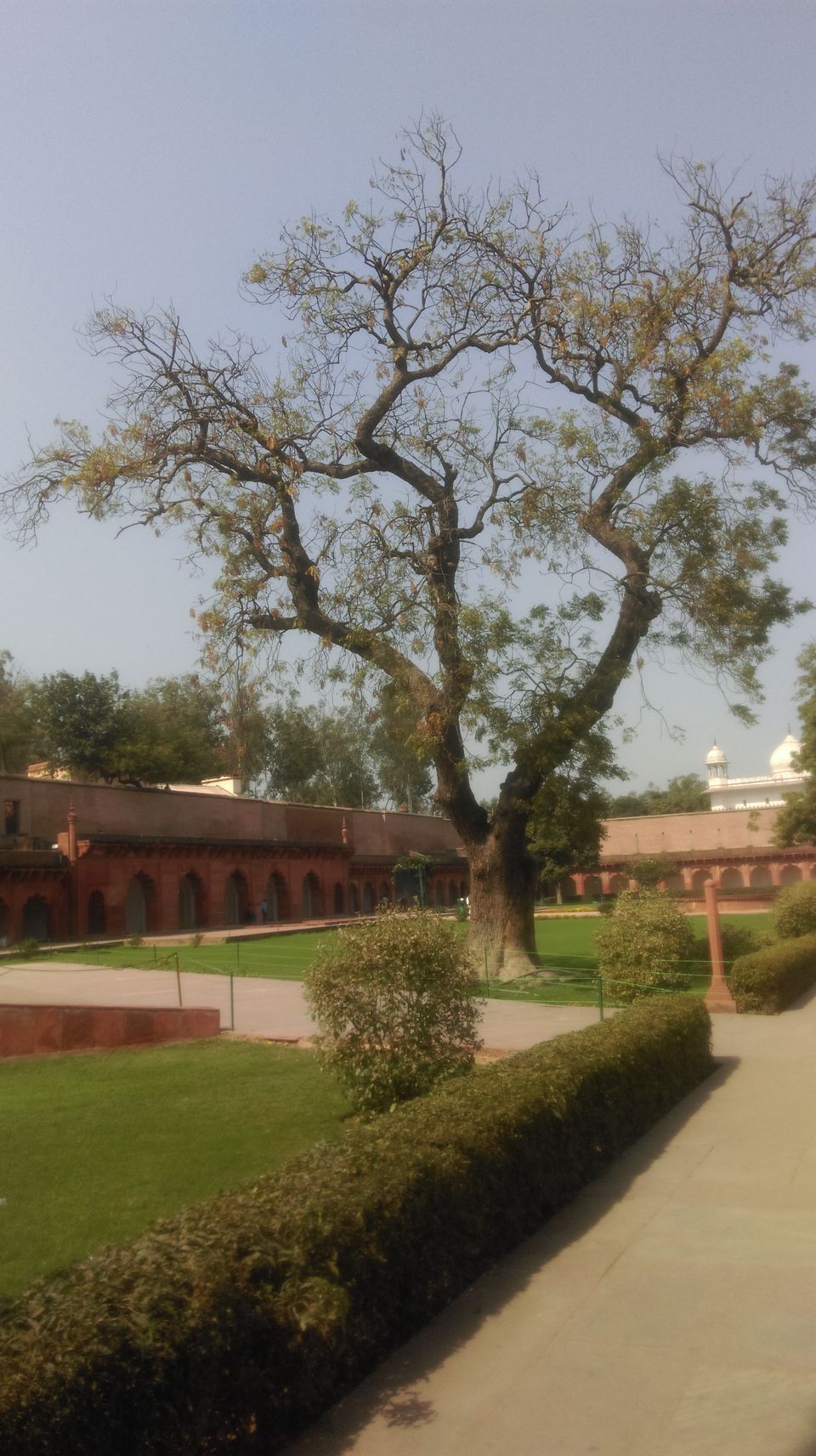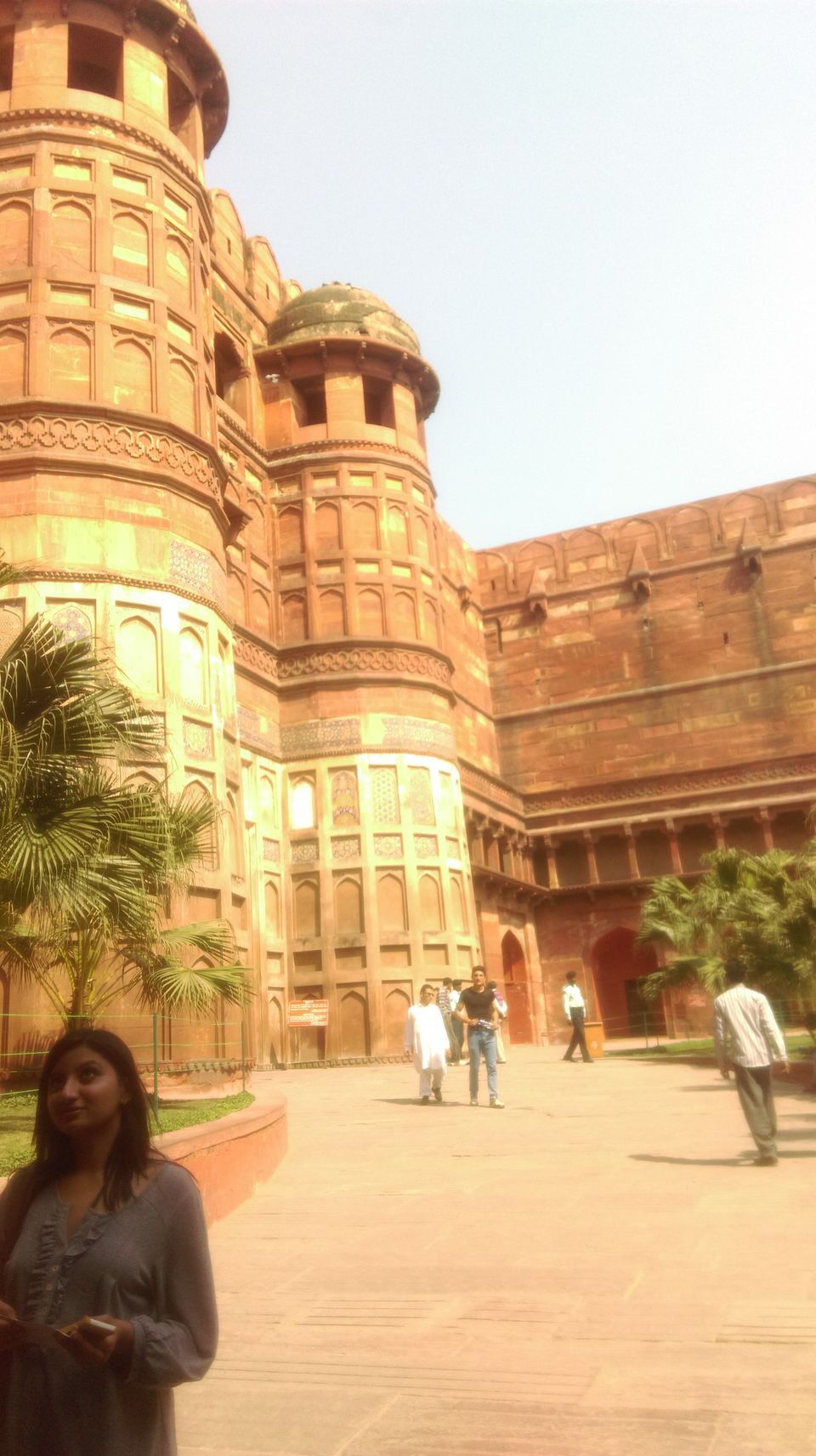 SMALL IN SIZE, YET BEAUTIFUL! KNOWN AS THE BABY TAJ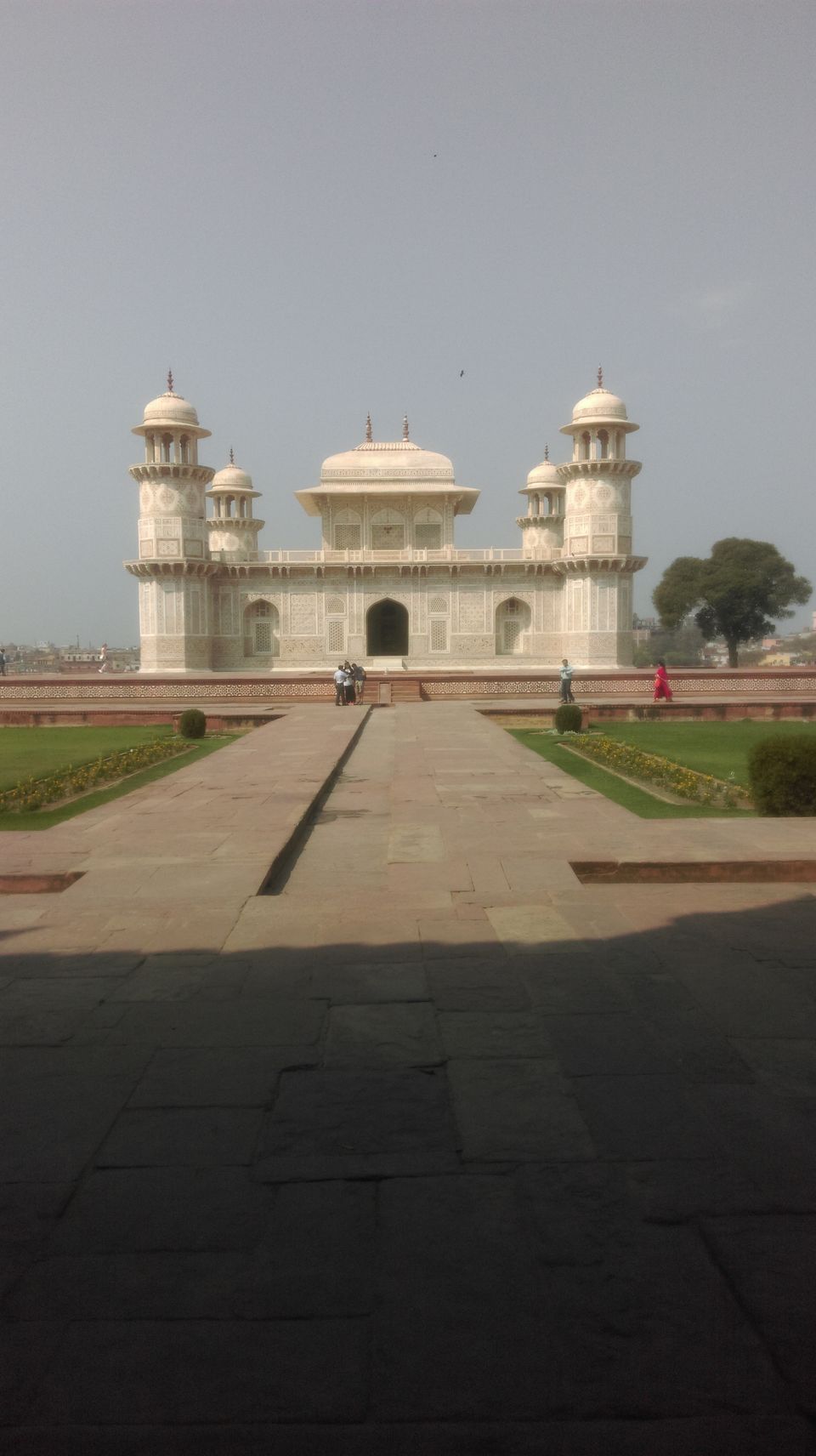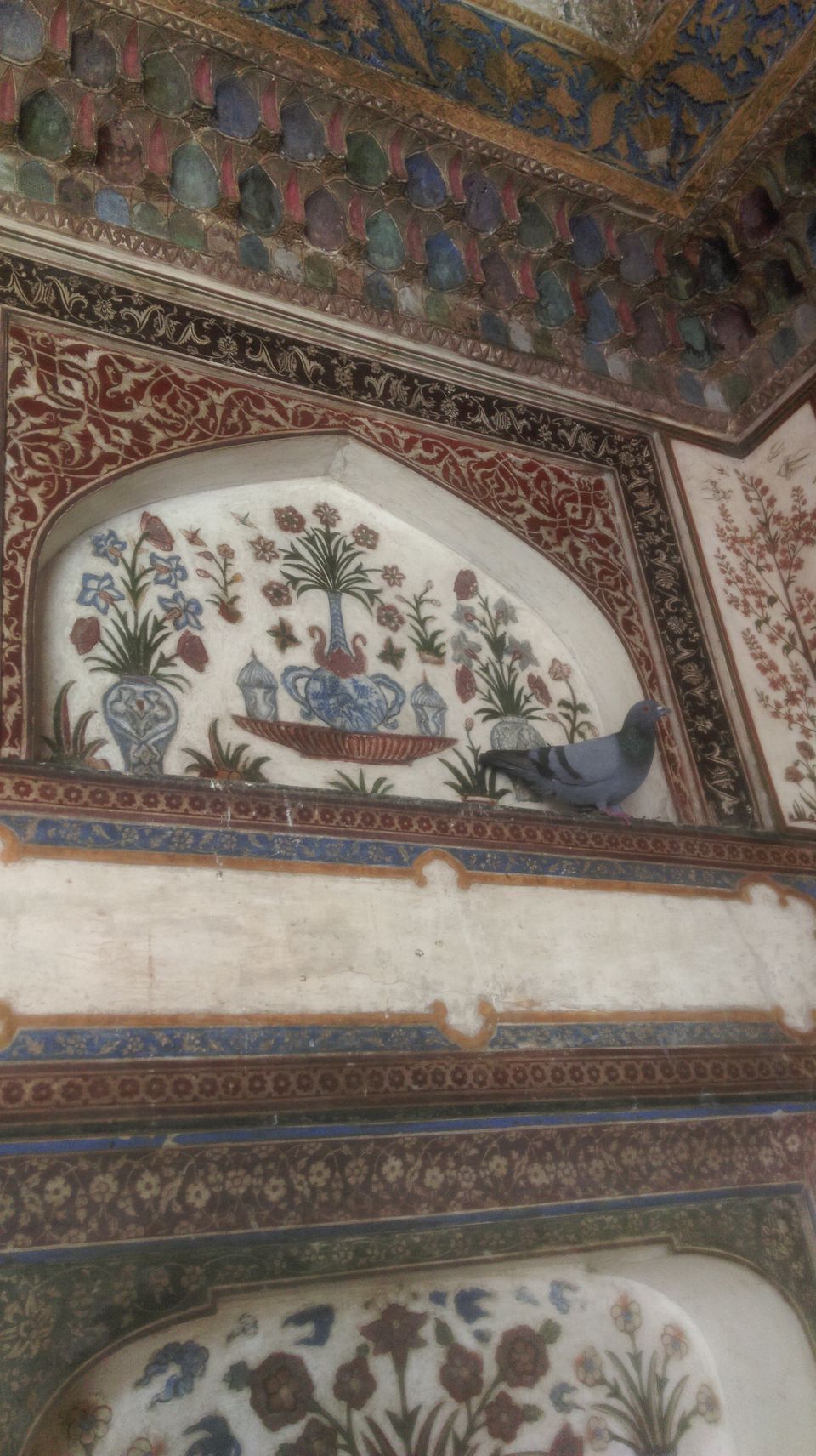 THE SYMBOL OF LOVE, ONE OF THE SEVEN WONDERS OF THE WORLD, MAGIFICENT!