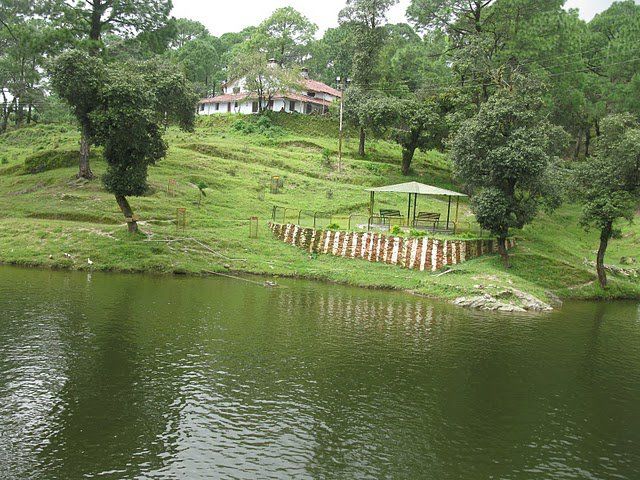 One Long Weekend
October 2nd, 2014
A morning in Delhi has never felt so quiet as today. The long long weekend seemed to have taken the restless noise away from this city. And so when I woke up today morning I had a moment of cluelessness. A hindi movie kind of situation, with the thought "Where am I". Ok, that was a bit too dramatic, but the point I am trying to drive home is that it was surprisingly and pleasantly quiet morning today in the heart of our country.
The quiet is not just outside but also inside me. While relishing this quietness inside-out, a memory of one such long weekend, a few years back, came floating to me. Saturday Noon, first day of the long weekend and I was at the hair salon (uneventful? Yeah, I know!), and the phone rang. It was my dear friend and so I immediately picked it up without paying any attention of the hairdresser's demands of no calls during the cut. And the first thing I hear from the other side of the phone is: "Let's go somewhere on this weekend! Let's Leave today".
There were a million questions in my mind that I wanted to ask at that moment and what came out was this: "Yes, Let's go". "By the way, where", I added. This is what my friend uttered: "Somewhere, anywhere, I don't know. But let's go!" Now that is the point when reality, sanity and logic should have hit me, instead I said "You are right! Let's go". By then the hairdresser made a few more faces and so I kept the phone down promising to call after 30 minutes. That one call changed my life in more than one ways. (Ok, yes,I admit that does sound like a chetan bhagat book title).
For starters, that haircut was certainly one of the worst I sported, but I guess I can't complain if I chose to disrespect the 'God with the scissors' by choosing a call over his creative art. Anyways, so my friend finalized the "somewhere" where we were to be headed that night and gave me a couple of names of the resorts to hackle the owner to the point that he coughs up the deal which he will later wonder why and how he did it. (Yes, I am that woman!)
A few hours later three of us crazy women (oh, somewhere in the madness of finalizing everything there was a third crazy girl who joined us) were all rushing to the train stations. My other two friends manage to enter the train and were frantically ringing me to make sure I reach on time. With the backpack on my back and my heels in my hands (Stop rolling your eyes! In my defense I did not really plan for the trip so forgot what shoes I am wearing), I ran bare feet on the Old Delhi railway station (what was I thinking?! Maybe not thinking at all!).By the time I reached the station the train was standing on the platform in all its royalty and stillness. It is Indian Railways, the train is always late (almost)! So I missed my chance to a DDLJ moment but I thankfully did not miss the train.
It was extremely beautiful and very uneventful place to go. But that's what we wanted. One of the most beautiful meadows was just a few minutes of downhill walk from our resort. The locals were happy to help us three crazy women find our way down to that beautiful meadow in heels (it was block heels not stilettos!). We sat their for hours watching the sun set, besides clicking and posing. On that trip, we ate not for the hunger but because the food was a part of our stay package and we wanted the bang for our buck. We ordered four desserts in one night at one go. We played antakshari at the top of our voice on the resort stairs (Told you, uneventful!). We visited a temple (and I am not religious) because that was the most attractive attraction of the place!
Those two days on that trip were a series of events of craziness and purposelessness. But in the midst of all that craziness and madness, I found true sanity. The sanity that I lost in the years of race of getting in the right college (I did not though!), getting the right job, finding the right man (no luck yet!). In that purposelessness I found my true purpose: the purpose to just "BE". It was on that trip that I let the spontaneity in me come out completely unhindered and unadulterated. Since then the spontaneity has been a part of me and has changed my life for the good!
P.S.: Thank You Yashi and Nishtha for being the partner in madness on those two days and many more days after that :)
(The author is completely and irrevocably in Love with LIFE. Her biggest passion is to 'Live'. Live in every moment and live it fully. Amongst her various roles in life are: a journalist, writer, hypnotherapist, mindfulness trainer, daughter, sister, dreamer, besides others. Loves to read and sometimes scribbles poems.)