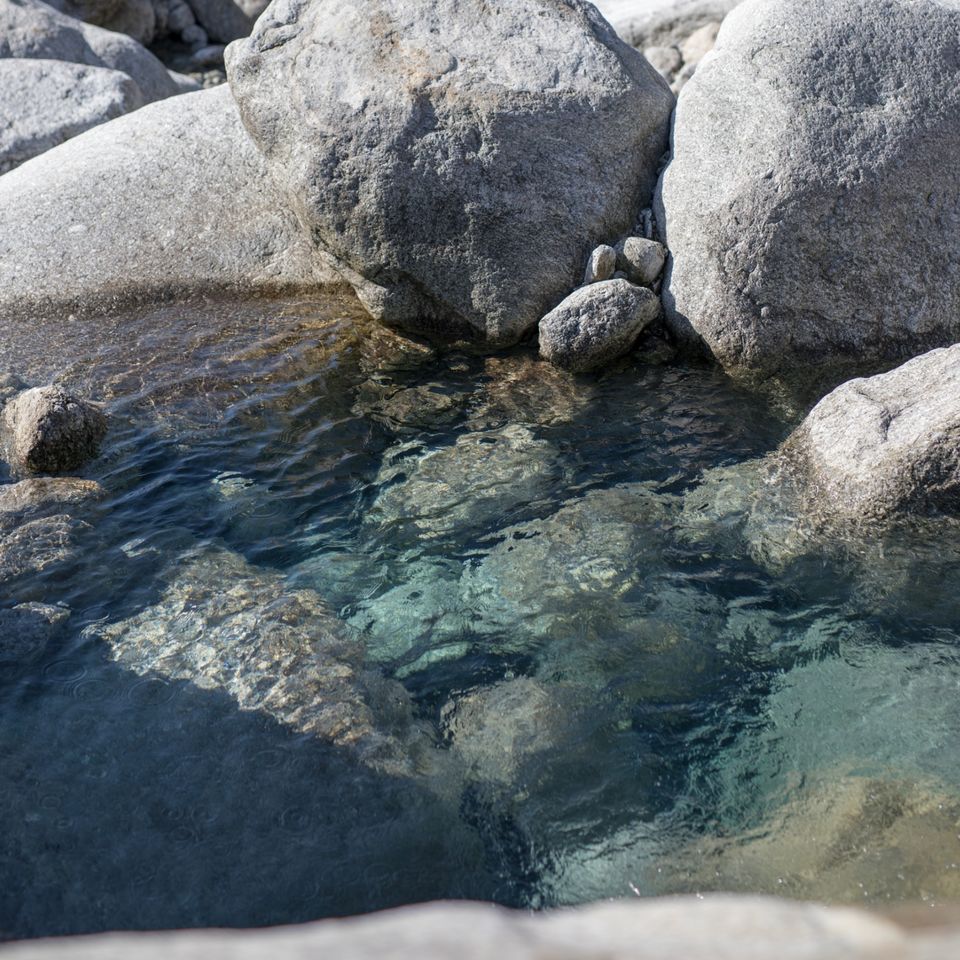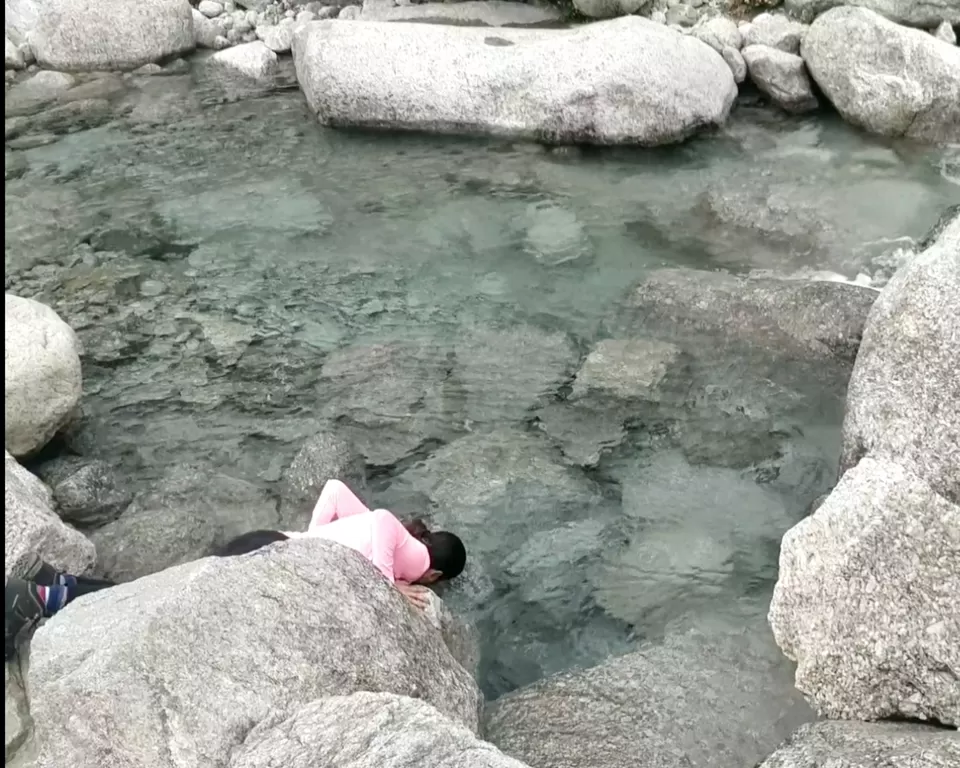 My friend and fellow trekker on this trip reminded me today that I've missed the story about me dunking my head in the water. For a second I was thoroughly confused and then it struck me...indeed there is a story here.
So we get to the camp site at Illaqa and I cannot wait to go and see the river water as the colors and hues looked mesmerizingly beautiful on our way to the site. We put our stuff in the tent and am off like a kid, running towards the sound of water. Stubborn ass is what my friend would like to call me because what do I want to do first when I get to the water; dunk my head in it of course and want it captured on video for posterity.
1st attempt is captured but somehow I am not satisfied with the video. So I move to a better location where the river water shimmers and looks the most brilliant shade of aquamarine blue that I've ever seen (refer the cover image)!!
By this time my friend is frustrated and mad that I'll fall sick if I continue dipping my head in the icy water but I am adamant. And mind you to get to the perfect spot also took a lot of acrobatics as there were huge rocks surrounding the water body.
I get to that spot, prep myself and whoosh off goes my head in the water!! Icy glacial water!! Struck like little pine needles on my skin but once my face was out, it was the best feeling ever! Refreshing and so darn soothing. I even drank from that river and its difficult to describe, but the taste was rich with whatever the rocks and pebbles had infused in the water. Best water I've ever had hands down :-)