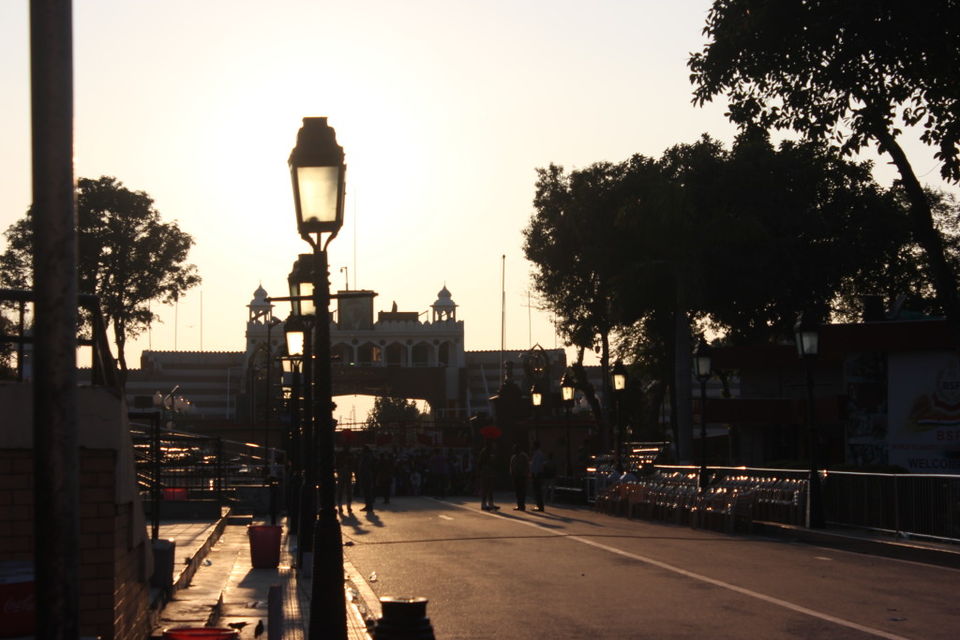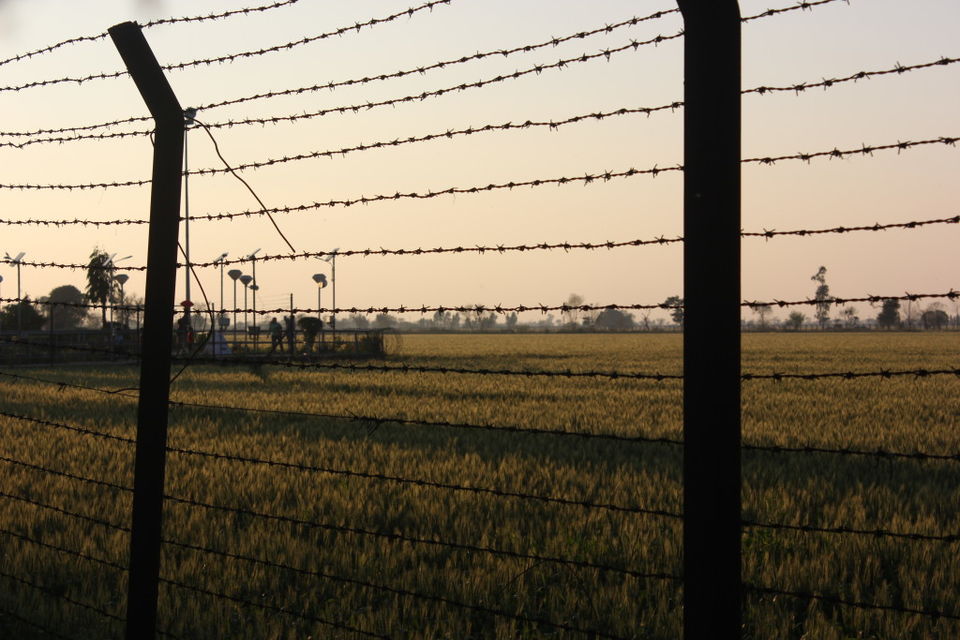 I never believed any of those stories which revolved around amazing patriotism you feel at a border, I always wanted to try. This place, border of two very culturally close yet so far countries.
Popularly known as Wagah Border, All I knew about this place was from various travel blogs, documentaries and one of my favourite movie was shot in the villages nearby. It was one of those unplanned journey I took from Delhi. With a very little sense of what I was missing all these years. More excited to visit Jallianwala Bagh and the Golden Temple, I never thought that I would be so happy and moved by a just visiting a Border.
The very moment when your get out of your cab, you are able to sense the smell of patriotism. Small kids wearing headbands with tricolour, people walking towards the border passing by gates and different boards which constantly reminds you of where you are.
It was a 1 km walk from the parking lot to the border, going through two checking points you finally reach the point. I knew that this place is a popular place among tourist but never imagined that such huge crowd attends this ceremony. I have watched cricket matches, commonwealth games and even hockey world cup matches but never heard the crowd cheering so loudly. The sound of Indiaaaa !! Indiaaaa!! never fades out. It gets louder and louder.
It is unexplainable how one feels to see this gate, I looked back and thought for moment and realised everything beyond this point is the Republic of India, I felt small goosebumps when I reached this point. All I could hear was Indaaaa !! Indiaaaa !!.
I reached a bit late and the ceremony had already started. I tried to get into the front, squeezing myself into a small space from where I could see the ceremony, and take few pictures. Wagah is an amazing place, the sense of negativity about anything dies out here, you can feel yourself getting into the crowd and enjoying every moment. Wagah is exciting, your heartbeat rises, pumping blood to every part of your body and giving the same adrenaline experience you might feel on a roller coaster ride. Facing towards the sun, I was looking at the other side, close yet so far. It was Pakistan. Once the ceremony gets over, people rush and take photographs with the uniform holders, some try to look at the actual gate, some adore the sunset. Ceremony ends with the lowering of the both the country flags with National Anthem.
The ceremony was brilliant and I felt the happiness, something that can only be felt when you feel the warm around you. I tried to absorb the entire aroma of positivity I experienced. Yes, it was crowded but I was overflowing with joy, joy of being a part of India.
Just like a bright canvas with a mixture of warm colours, sunset on the other end was mesmerising, I sat there hiding from the guards (Not recommended). I loved this place, crowded yet calm, you can feel a little light of patriotism being lit at Wagah. I took few pictures and walked back towards the parking lot.
The fences for the last villages on the border, both sides had the similar crops, if someone remove the two lever fence, no one would ever be able to identify about the two countries.
The entire evening was filled with small surprises, Boards and Signs that will surely bring a smile on your face. Take your time, look around you and observe, you might feel different; everyone will have their own perceptions.
I lived it, every moment, every second.

I remember one scene from Lakshay (movie) when Karan visits the Lin of Control for the first time and how his excitement is portrayed amazingly by Hritik Roshan, I was on the same level, filled with the pride of being Indian, joy of living in this country. Thousands of people visit this exciting place; It was my first visit and will surely visit again.
Each day, I learn new thing, a new idea, character or emotion. It's up to you what you choose and how you use it in future.
Wagah was wonderful with weirdness.