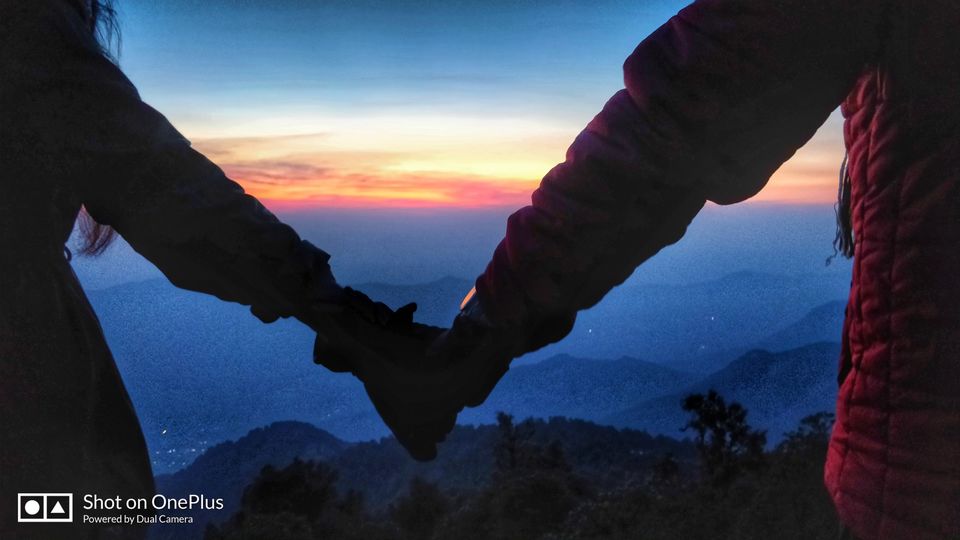 I haven't been on many treks but definitely love being amidst the nature. To reach the mountain top and see the most beautiful mountain ranges. Just you and the Sunset at an altitude of 8000ft with the only thought that you would want this peace to last forever.
I booked my Winch camp trek with Trek Tribe for 6500/- that covered my transportation from Delhi-Jogindernagar-Delhi, Meals and accommodation.
I boarded the Bus from Majnu-ka-tilla at 9pm and it was a overnight journey from Delhi to Joginder Nagar Valley. Since it was an AC Volvo, the seats were very comfortable and passing the night wasn't tough. I was travelling solo but I had a bunch of co-travellers to interact with.
The next morning at 10 pm we reached Joginder Nagar and checked in our Hotel. Since all of us were pretty much tired we crashed as soon as we reached our room. The rest of the day was spent sipping tea while enjoying the view, eating, exploring the place, conversations over Bonfire and packing and preparing for the Winch camp trek.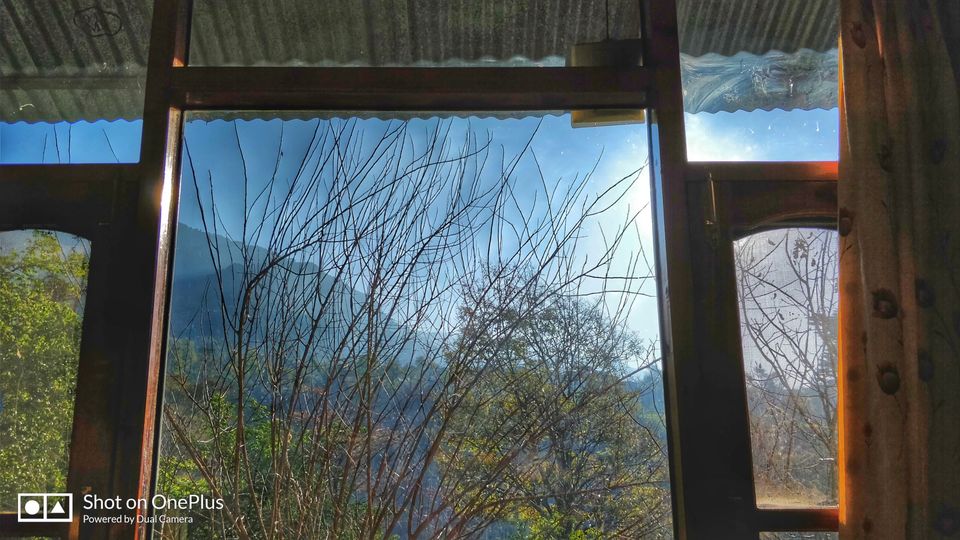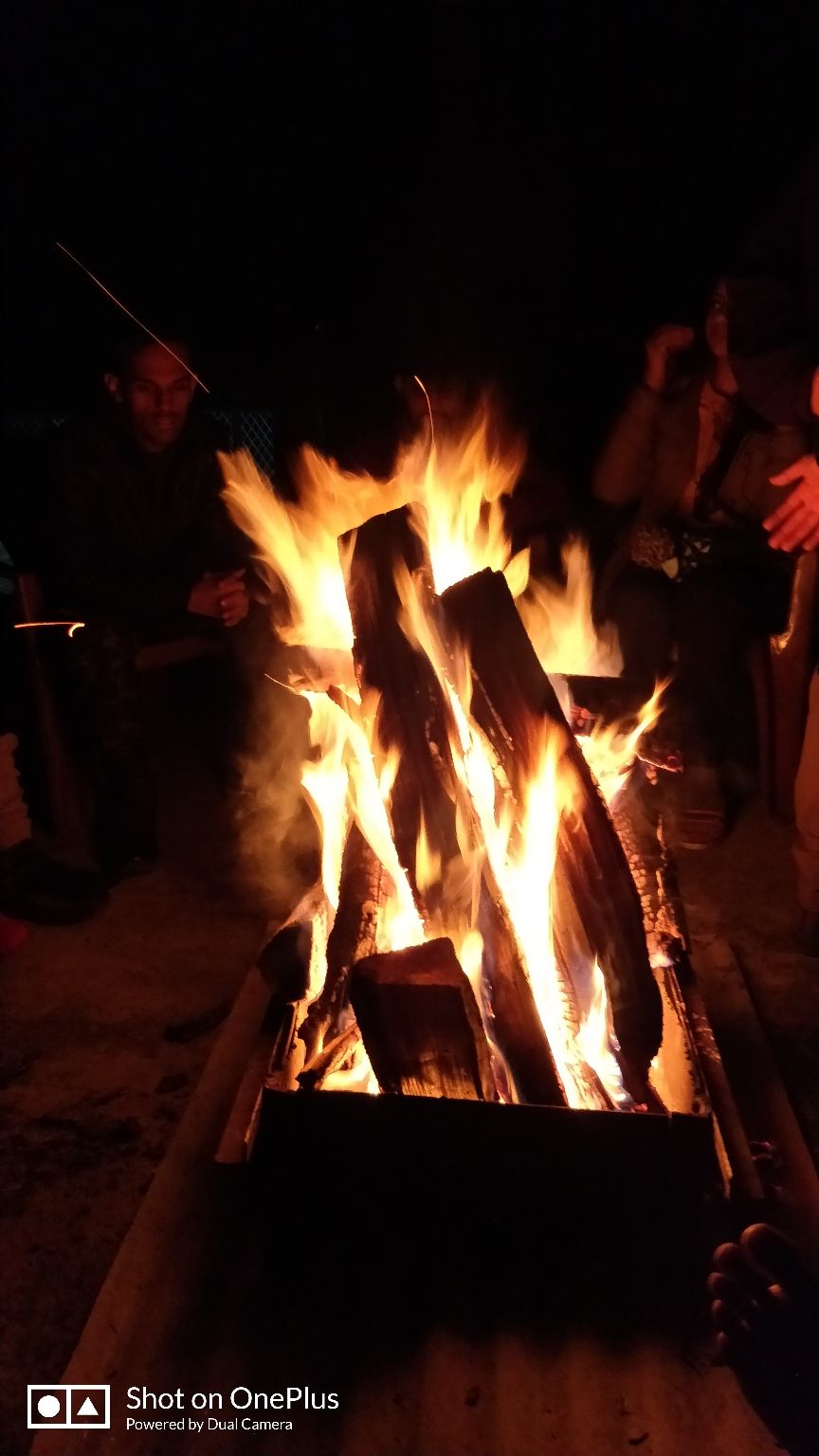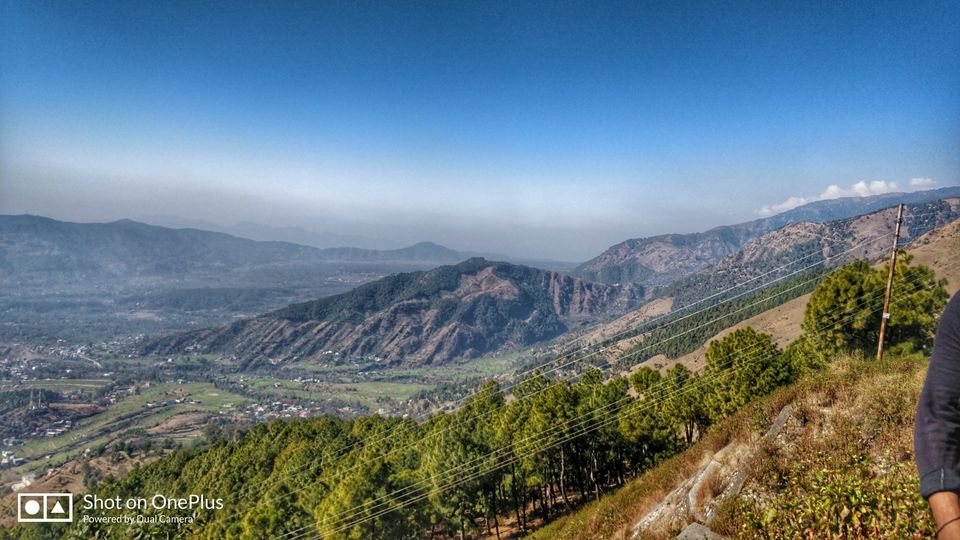 Day 3 was an early morning. We got ready, had our breakfast, packed our lunch (Given by the hotel), left the hotel at 8:30 am, arrived at Jim Jima village and started the Winch camp trek at 10am.
I had forgot to carry a small backpack for the Winch camp trek. So I had to leave some stuff back at the hotel and carry my huge rucksack for the trek, thankfully my co-travellers volunteered to carry it for me and that made the trek much easier.
We reached the Winch camp by 5pm. And, witnessed the most breathtaking Sunset. Later at night, we all gathered for bonfire and had our very own dinner party.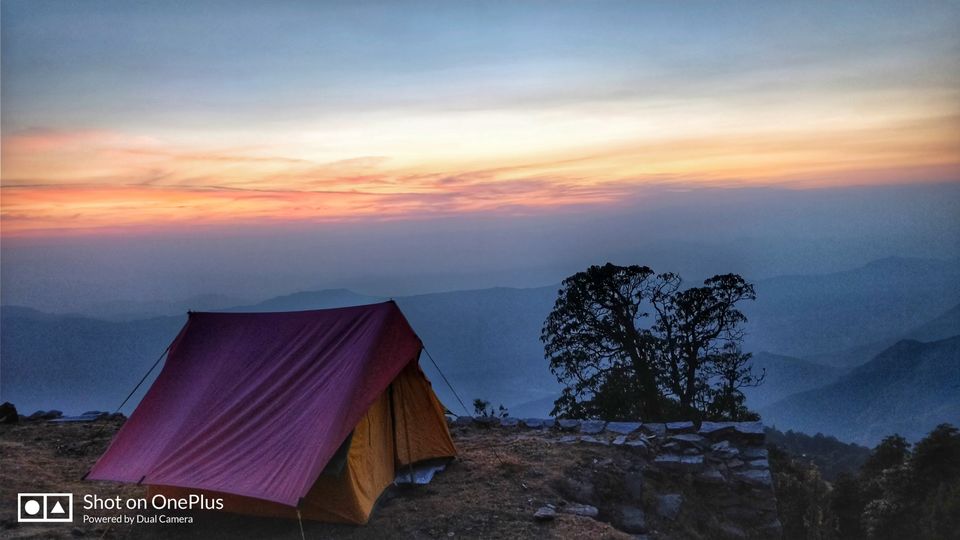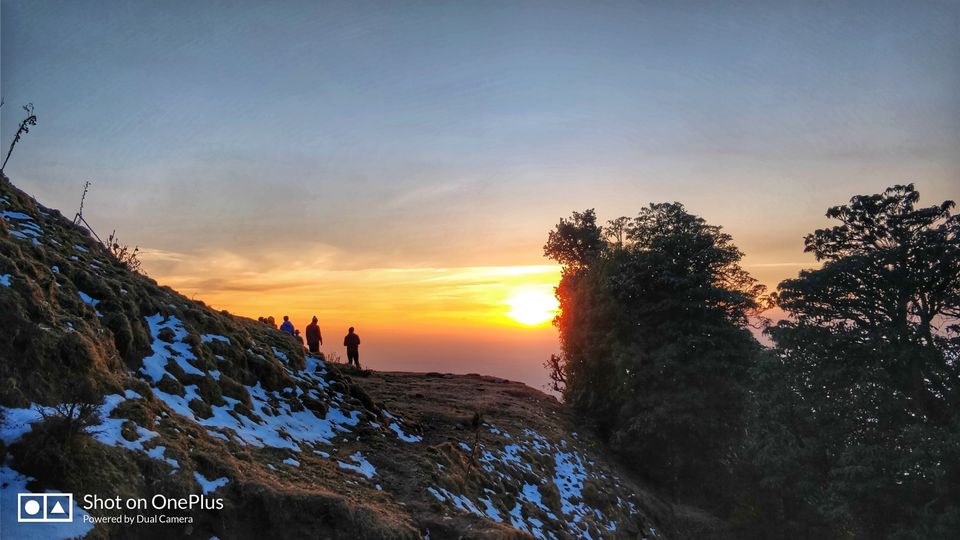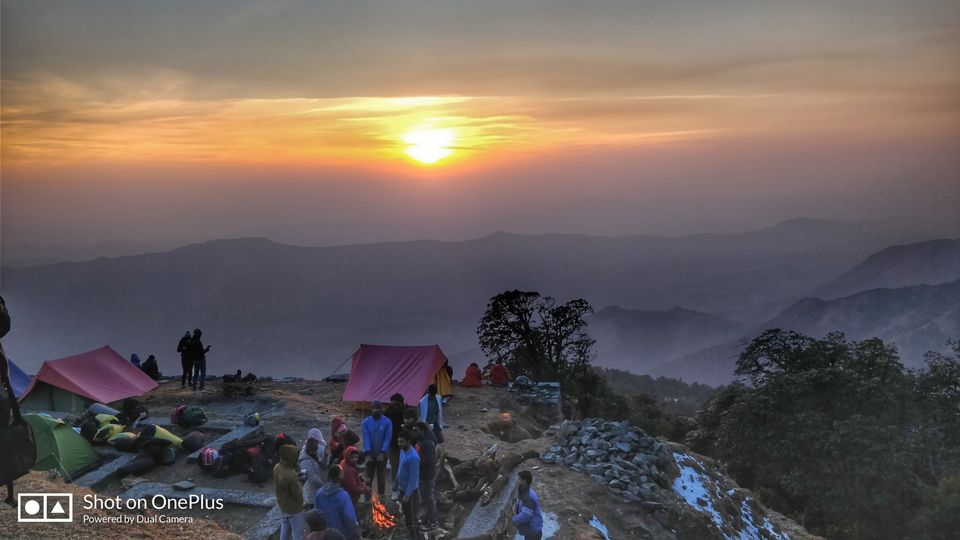 Thank God I woke up just when the Sun was about to rise and didn't miss out on the blissful morning (Which I could have after the endless, late-night talks and almost burning my shoe in the bonfire).
After having our breakfast we trekked down from Winch camp to Jima Jima village. On our way back we plucked some Oranges from the groves. We reached in the evening, explored the market and had some delicious food.
At 7pm we boarded the bus back to Delhi and the next morning reached Delhi. This was my first official trek and it could not be any better.