A rather new landmark structure in Hudson Yards is definitely worth a visit. When they opened in March 2019, entry was free with a little wait time but ever since then, it has become a popular tourist attraction and waiting time can be a little too much at times for free entry. You can also buy tickets for a particular time slot.
Keki cakes & Halal Brothers
When in NYC dont forget to visit the China Town. With lots of asian cuisine options, my all time favorite is bouncy japanese cheesecake by Keki Cakes.
Halal Brothers is one of the oldest street eatery in NYC. A bowl of rice, meat/falafel, some salad and sauce is their specialty and a mouthwatering treat for yourself. If you have tried do share your experience and if you havent then dont forget to try next time when you are in NYC.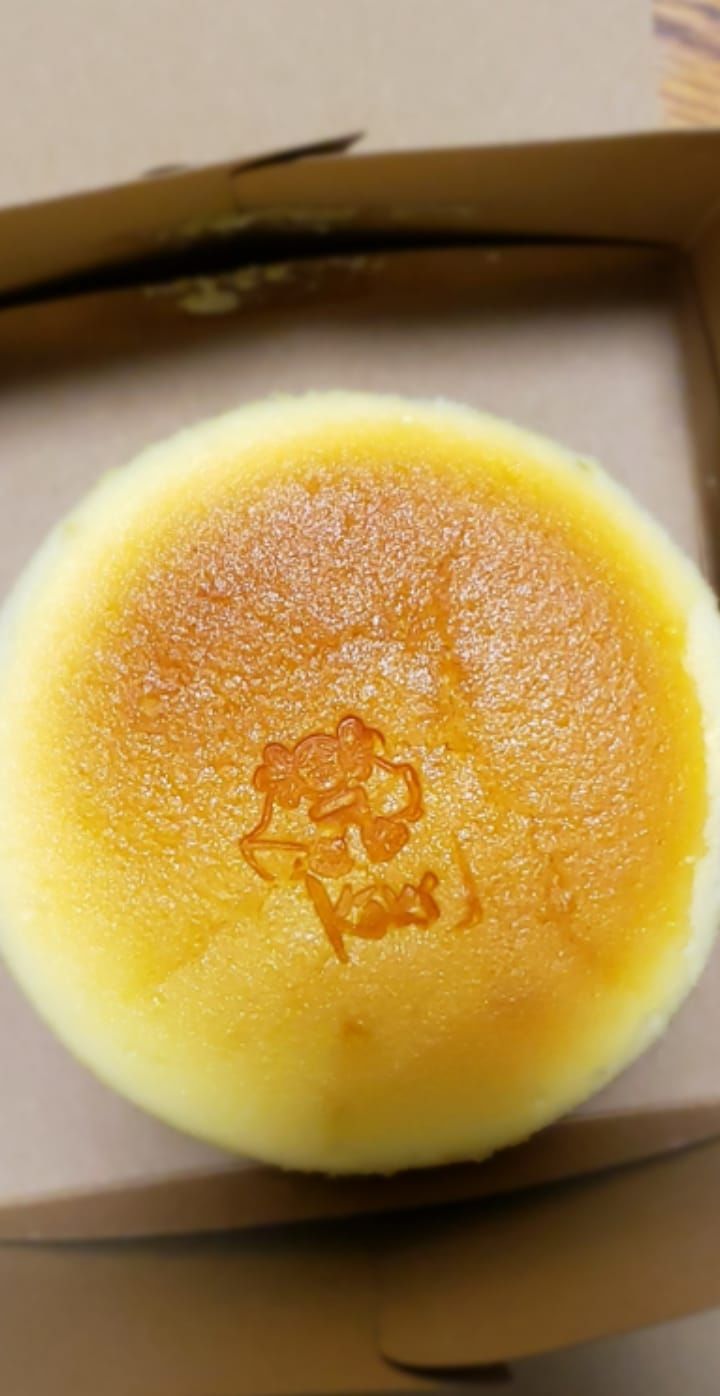 An evening at Time Square
One of the busiest and liveliest streets which stretches from 42nd to 47th street in the world. So many people visit this place and is one of my top recommendations in NYC. The hustle bustle of New York can be felt all in one place, along with huge billboards which make this place lit up and beautiful in the evenings. You can also take a bus tour around the city which can last upto 90 mins. There are good deals on groupon.com. its best to takes these bus rides in the evening as that is the time the city looks the very best.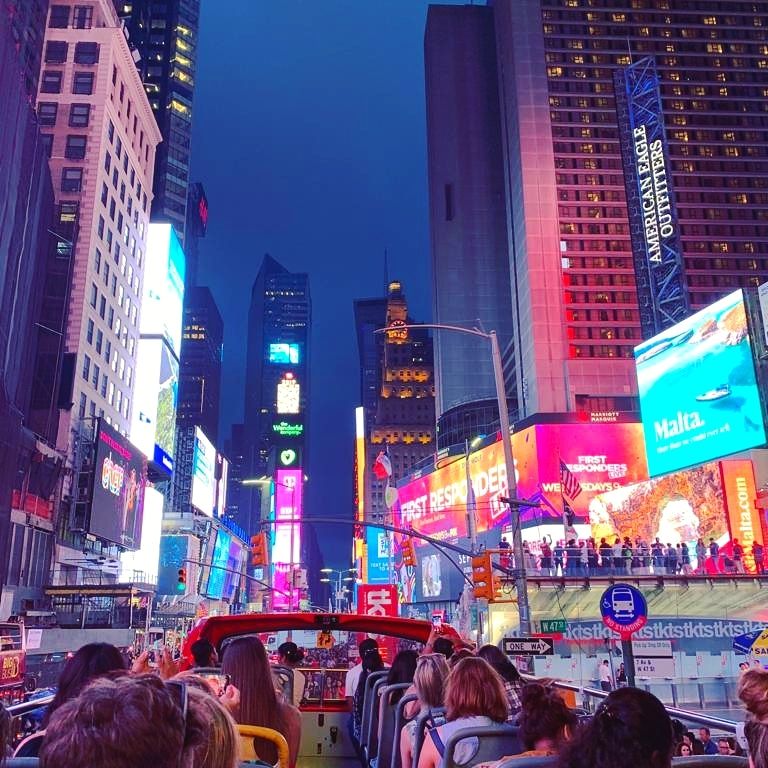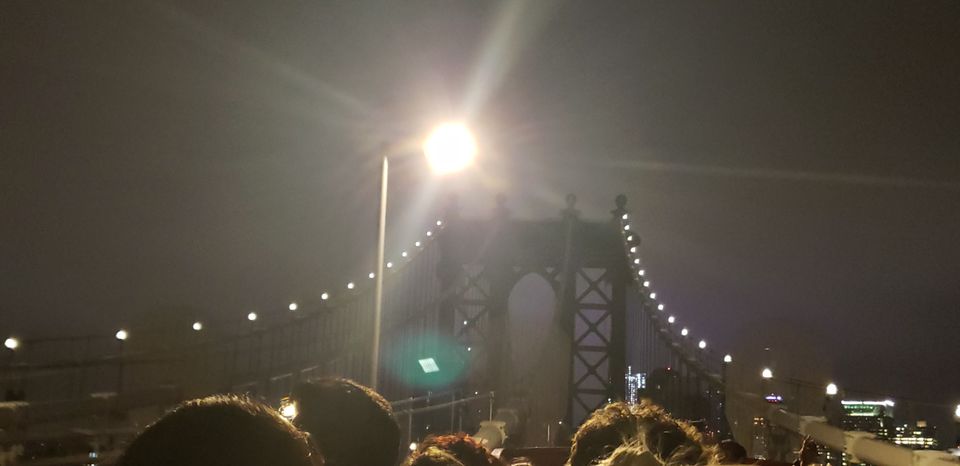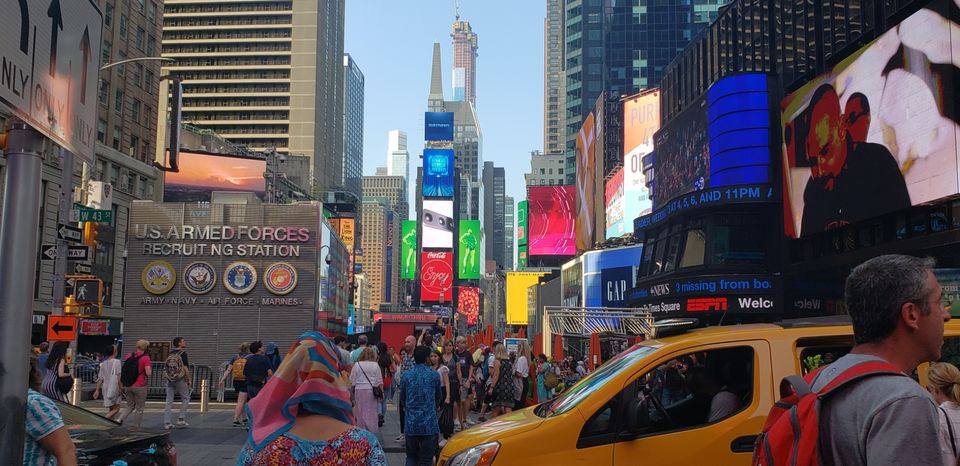 Free ferry to Staten Island
If you want to see Statue of Liberty but are on a budget and not too keen on spending, then this ferry is to your rescue. It takes you from New York harbor to Staten Island and while on the way you can enjoy a beautiful view of Statue of Liberty standing tall and beautiful. But keep in mind, since the statue is on Elis Island and you are taking ferry to another island, the view might not be a very close one, but hell ya its free.. You can take the same ferry back.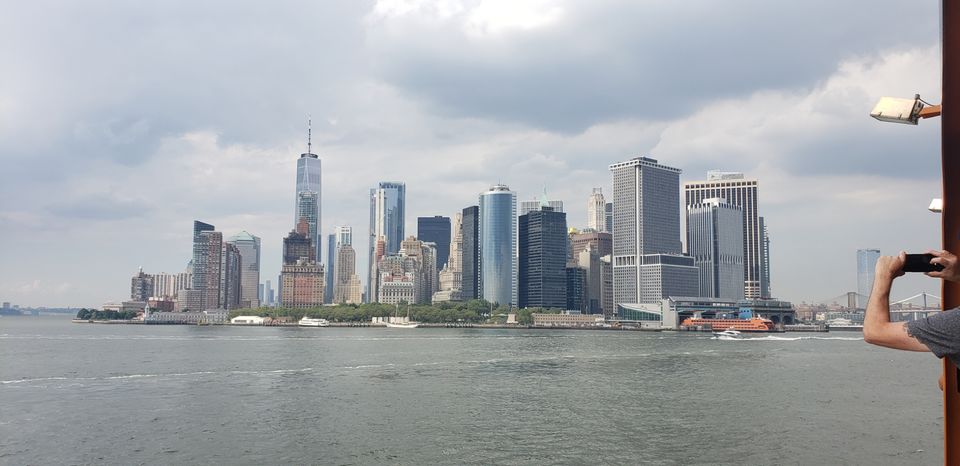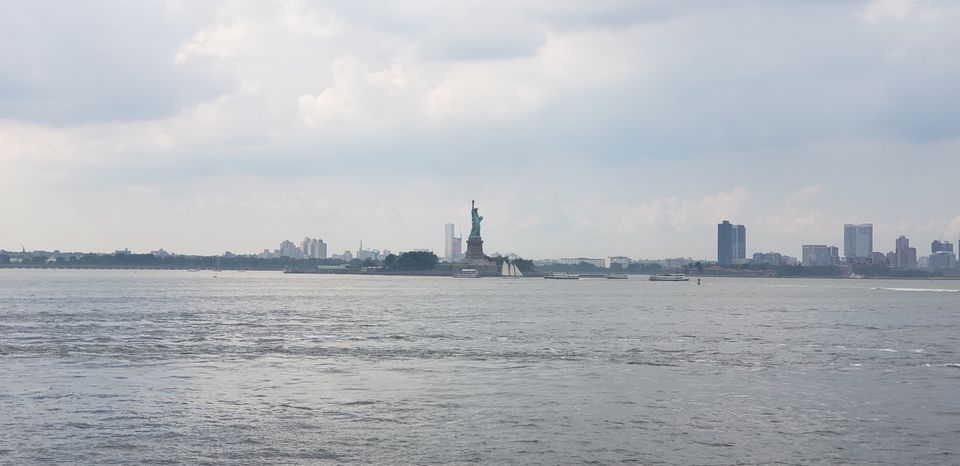 A walk to remember
Walk by yourself on the beautiful Brookly Bridge.
If you are a SRK fan, you definitely need to visit this one. It was in one of the scenes of Kal ho na ho, i bet you know what m talking about and if not, then nevermind, just take a walk in the cool breeze on this bridge overlooking a beautiful city.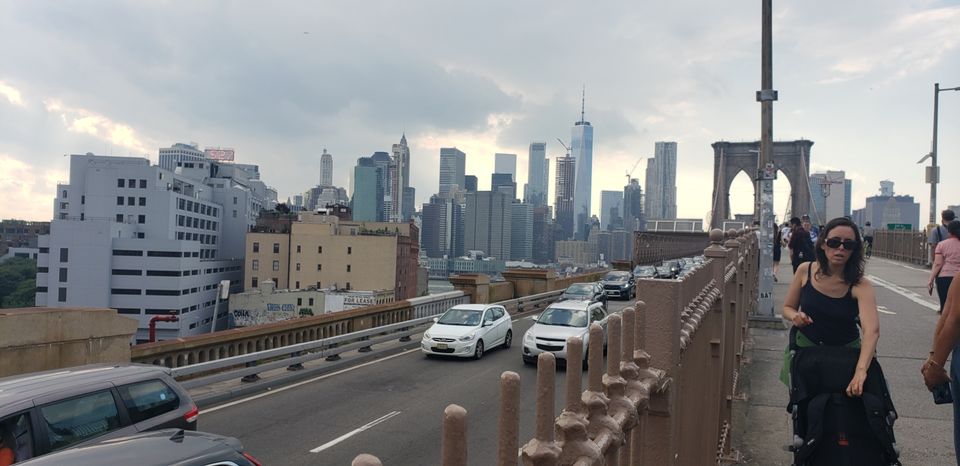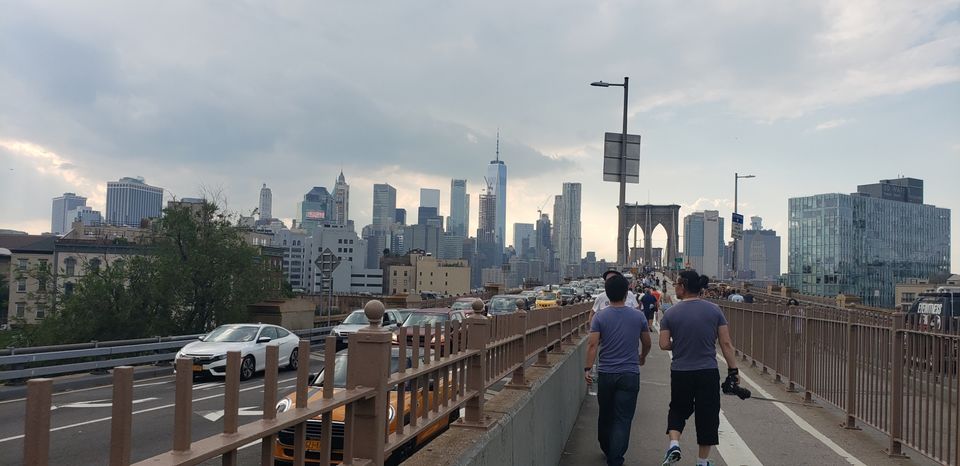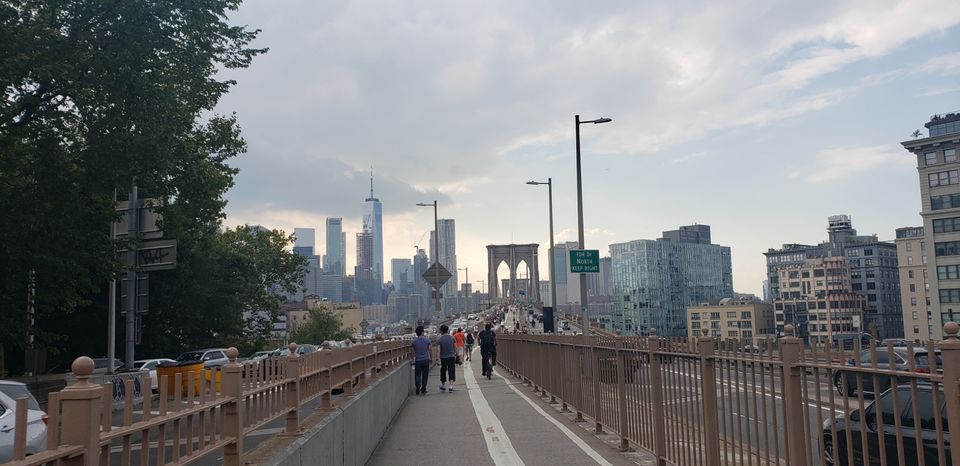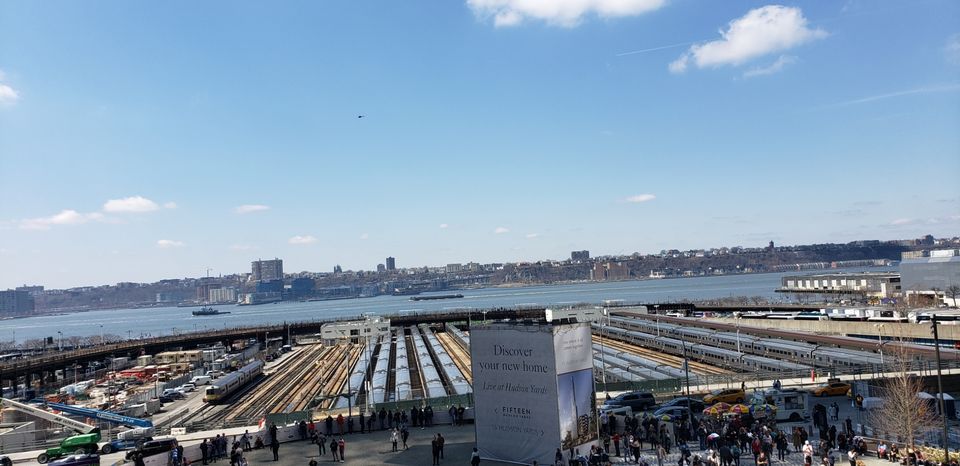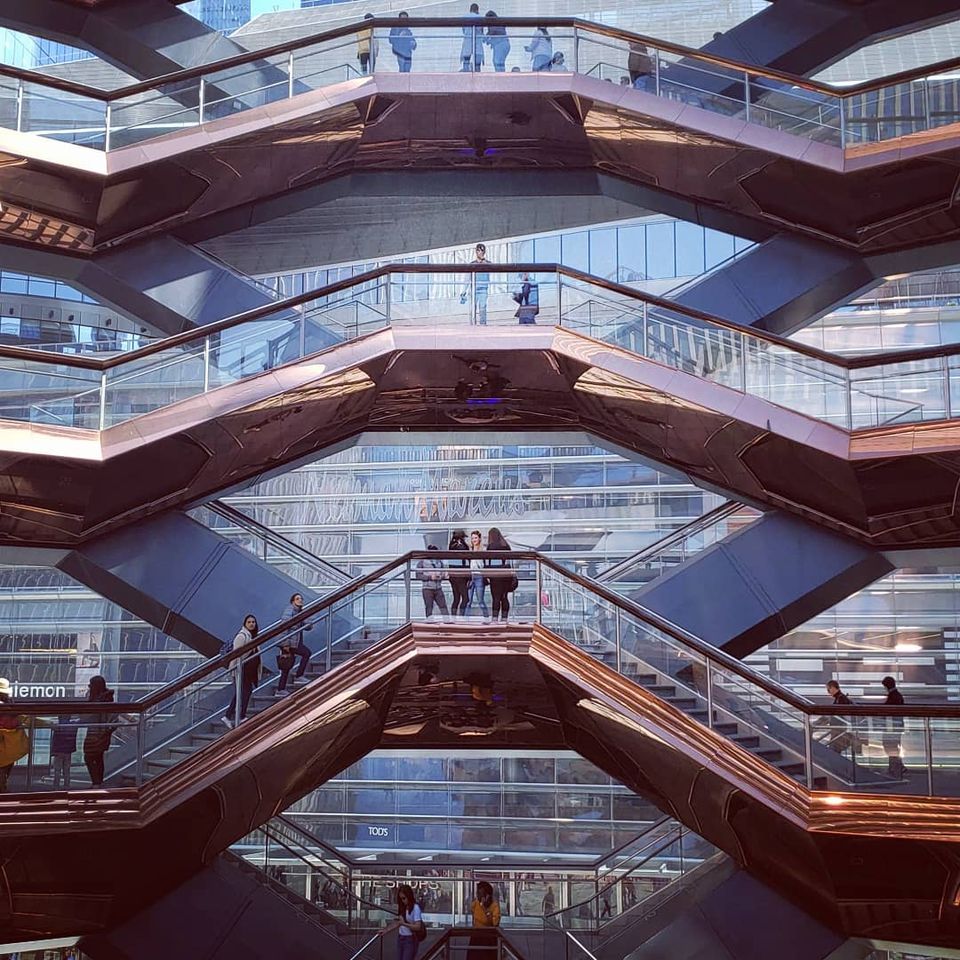 The list is exhaustive, with so many things to do, tou can never get bored in NYC. Amazing food and amazing people, an exhaustive list that cannot be summed up in just few words.
If you need any personal recommendation on how to plan you NYC trip and what are some other interesting things you can do or some best places to try Asian/Indian cuisine, i would be happy to help.
Follow me on Instagram: tasleem_13
Subscribe to my channel: https://www.youtube.com/channel/UCwQlaoVwDU-XGowtkTvoUXw
Thank you.