Wow! New York was a jam-packed 3 days! Up and out every morning by 8am and barely making it back to the hostel by midnight! I was exhausted but it was definitely worth it!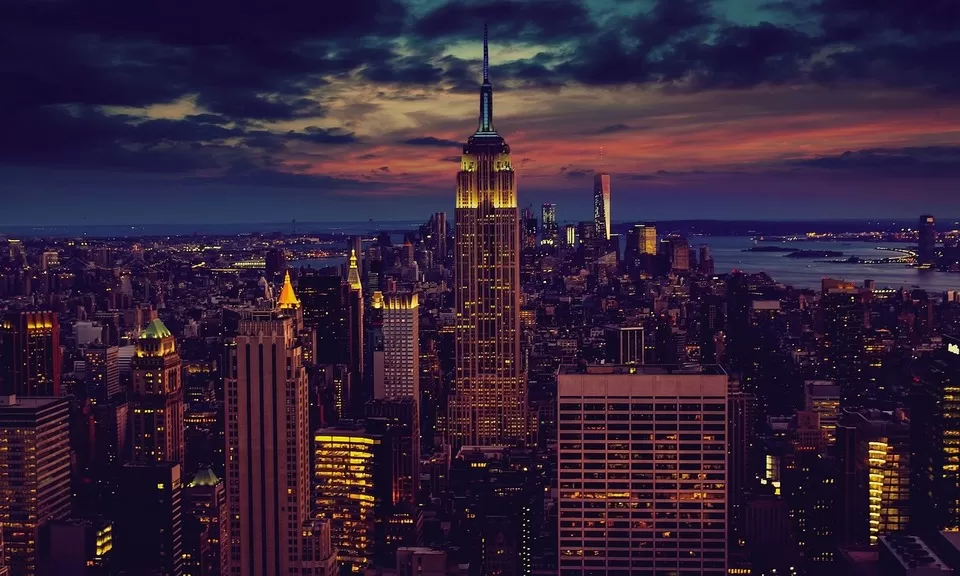 As you can imagine, 3 days isn't barely enough time to explore New York to it's full, but if you're on a tight budget with limited time, it's possible to see some of the best sites New York has to offer. I bought the 2 day New York pass for around $100 to save on money and queue time, and I'd definitely do it again!
Day 1:
Statue of Liberty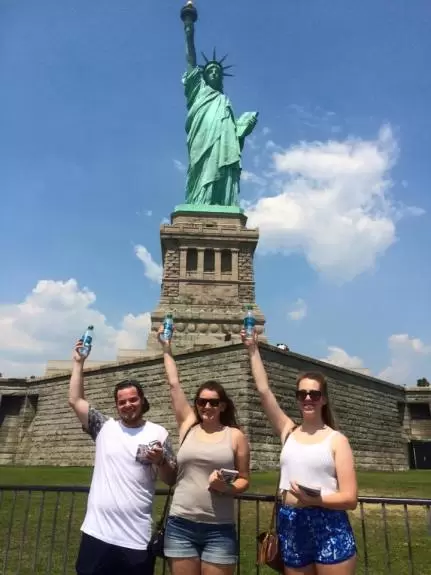 My first stop and probably the one I was most excited about was visiting the Statue of Liberty (or as we called her 'The Lady')! Getting here from the hostel was the first challenge; meandering through the foot traffic, trying to cross the busy New York Streets, while not forgetting to take pictures and follow the map at the same time! It was tough but we made it! We took a route that led us through Times Square and Wall Street, which was amazing to see.
The ferry to the Island where 'The Lady' lives, was only a short 15 minute journey, but I wouldn't recommend doing this with a hangover, especially if you're partial to sea sickness!
Ground Zero & 911 Memorial Museum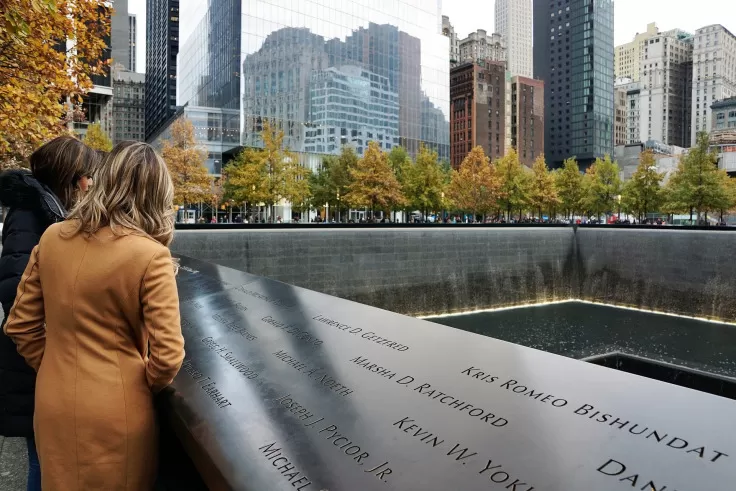 Back on mainland, it was time to visit Ground Zero and the 911 Memorial Museum. It was great to see so many people still paying their respects, and all trying to further understand what New York and the people went through. The Ground Zero memorial was beautiful to look at, and they have made it a very special place of remembrance.
I went in to the 911 Memorial Museum (skipped the lines by using the New York Pass) and was extremely impressed by how interactive and informative the museum was. It was one of the best museums I have been to. It was a very moving experience, and I wasn't surprised to see some visitors walking around with tears in their eyes. All of the staff here were more than happy to answer any questions, and were truly passionate about their jobs. I wasn't expecting to spend as long here, but the whole experience was so engaging, I think I was there for around 2 hours.
To me, this was one of the most memorable experiences in New York, and one that I think is very important to see.
Brooklyn Bridge
Next up was Brooklyn Bridge. We decided we'd already done enough walking for the day (and again only had limited time) so we opted for the New York Subway. It was surprisingly quiet and easy to navigate! We were given advice to walk the Brooklyn Bridge, and then hop on the subway back to the city.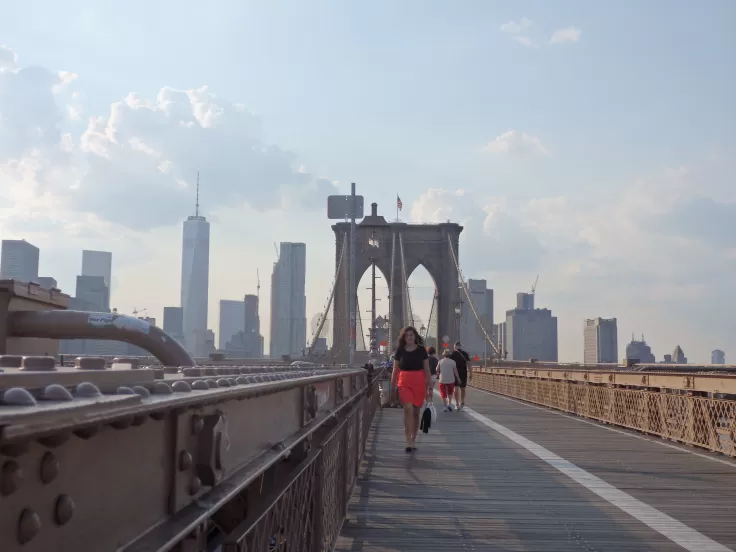 It was a very long and hot walk, but totally worth it. The views were really beautiful, and the bridge itself was amazing to see, although, I'd probably cycle this if I were to do it again! There were times it was quite narrow and there was a lot of foot and cycle traffic - we were a bit nervous of getting in the way! Top tip - make sure you exit the Brooklyn Bridge using the stairs, rather than walking the ENTIRE length of the bridge and having to walk around for ages and double back on yourself to get to the Subway!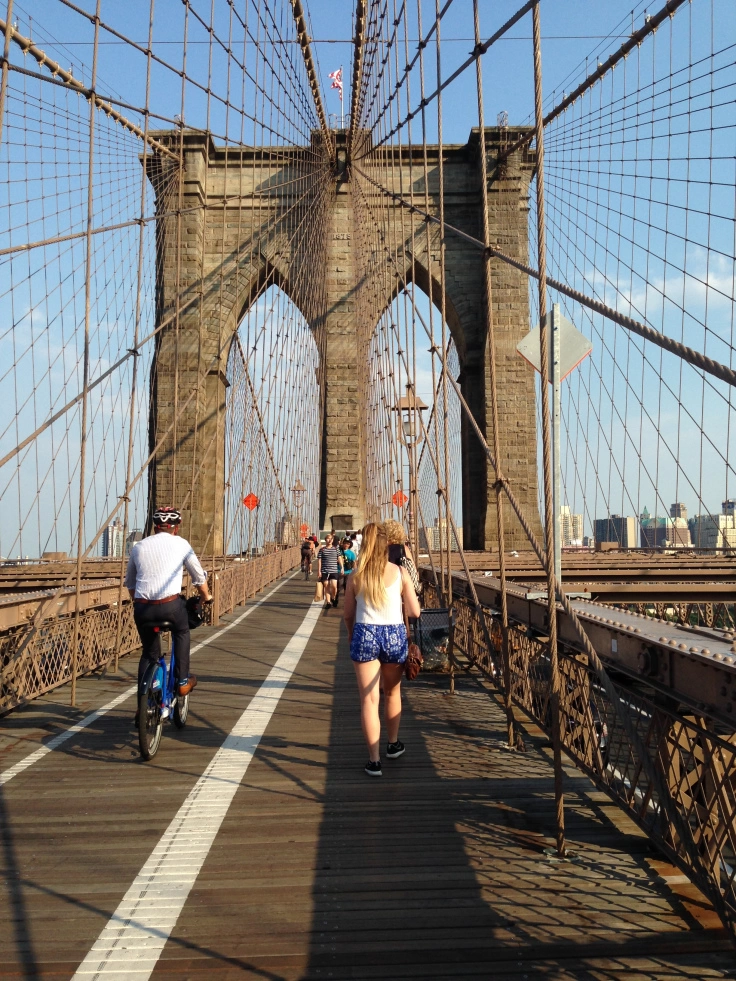 We popped in to the Grand Central Station on our way back to the hostel for a quick look around before heading out to the Empire State Building. As you can imagine it was super busy, but it really is quite magnificent! The New York pass offers an Audio Tour, however we opted out of this in search for food, and a quick rest of the feet!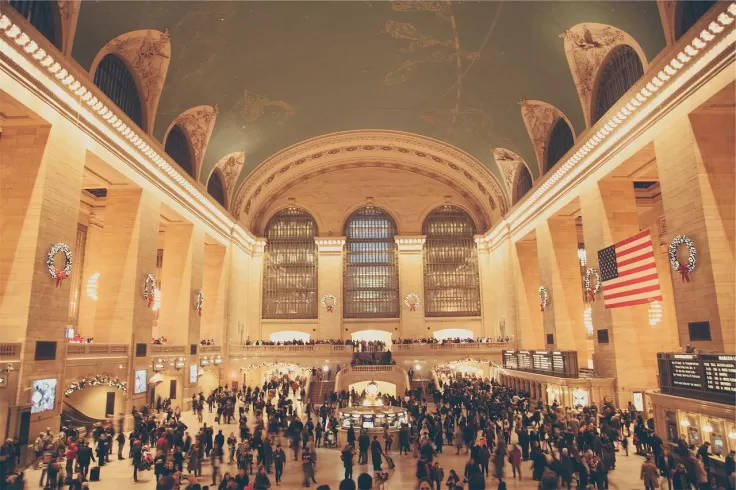 Pit stop over, and we were on our way to the Empire State Building. We planned to go here just in time for sunset, and stay to see all of the dazzling New York City lights - this did not go to plan! We underestimated quite how long it would take to get there from the hostel, and arrived in the dark! The views were still very impressive, and to our luck we didn't have to queue at all! We did find out however, it is extremely difficult to take any decent photos of yourself at the top - especially a selfie with a view!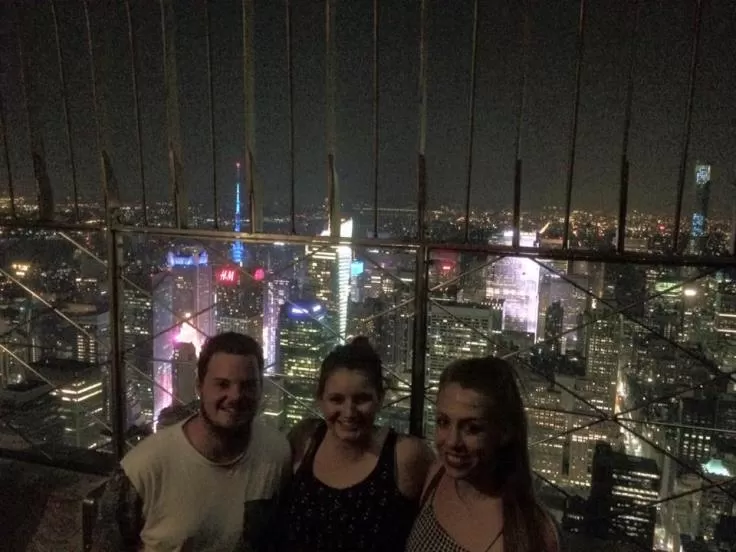 What an amazing first day! It was definitely time for some well needed rest, ready to do it all again on day 2!
Thanks for reading!
Gnome x
This post was originally published on Genome On The Globe.