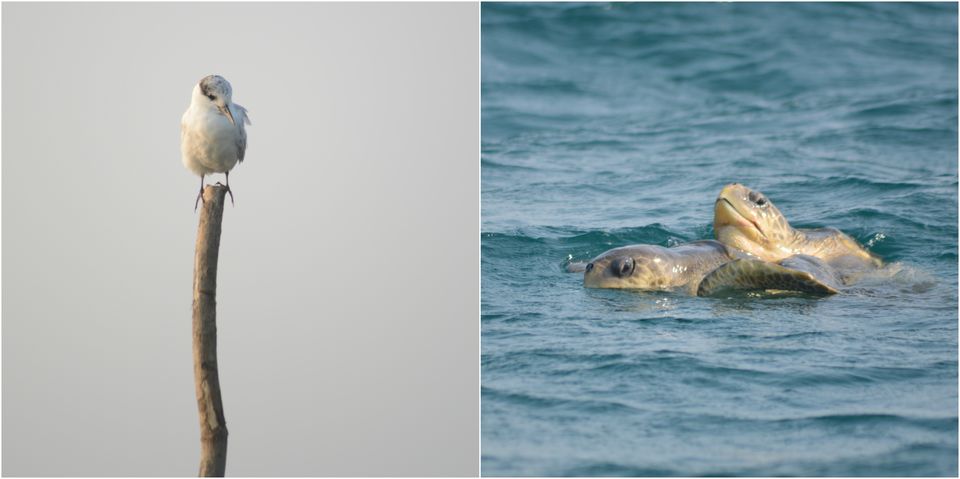 Our travels are fuelled by our imagination. We visit places that we have some idea about. That is why destinations such as Goa, Rajasthan, Kerala, Nepal and Thailand are popular. It is easier to decide on destinations that we can frame in our heads. But what if I tell you to imagine turtle mating. What comes to your mind?
Honestly, I had no idea that it can be something that I can see. After an overnight train ride from Rayagada (Odisha), I got off in Ganjam, a nondescript town. I walked two miles with my 15kg backpack to Rushikulya Beach. I was aimlessly wandering around the beach when I ran into Mr Ravindranath Sahu, who has been working on wildlife conservation in Odisha for the last 12 years. The travel gods must have been happy that day.
Why travel to Rushikulya
For travellers, scuba divers, snorkelers and marine biologists, turtles occupy a special place in their hearts. They go to great depths, literally, to find and observe these gracious creatures. Even in India, turtles occupy a prime spot on travel brochures of Andaman and Lakshadweep. But what if you could see them without having to go that far?
The waters around Rushikulya Beach turn into turtle territory from December to April as over 600,000 olive ridley turtles migrate from Sri Lanka to mate and nest.
For the complete article, please visit my blog - Winds of Travel. You can also follow me on Instagram - @windsoftravel_com.
Frequent Searches Leading To This Page:-
odisha 4 Nights And 5 Days Tour Package, Cruise to Lakshadweep Islands, Incredible C, ororal Islands - Lakshadweep Tours, Best orissa Beach Hotels , Glimpses of Odisha Tour