Kamran Ali was born and raised in Layyah, Pakistan, and has been living in Germany since 2002. A computer programmer by profession and an artist and adventurist by passion, Kamran first picked up his bicycle when he was 13 when he did a 52km round trip to the nearby villages in Pakistan. This early childhood memory left a passion burning and he continued searching for a real testing challenge.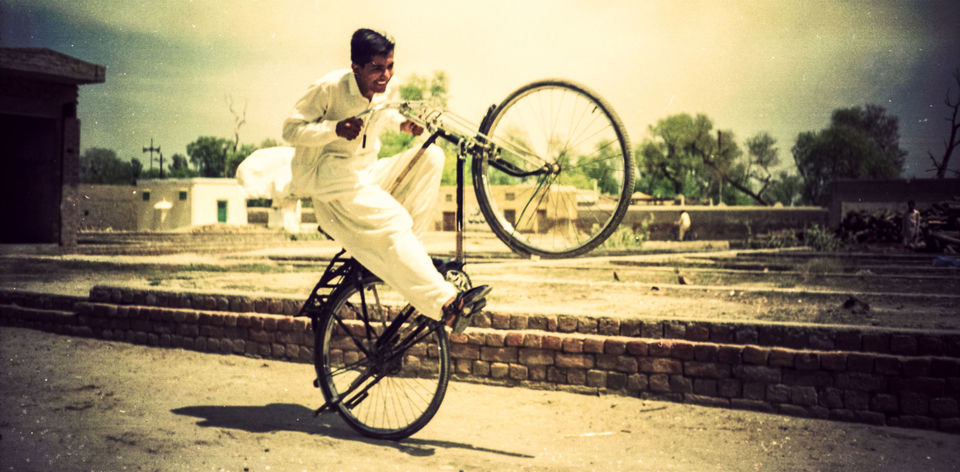 In June 2, 2011 the cyclist started his dream tour from Germany to Pakistan.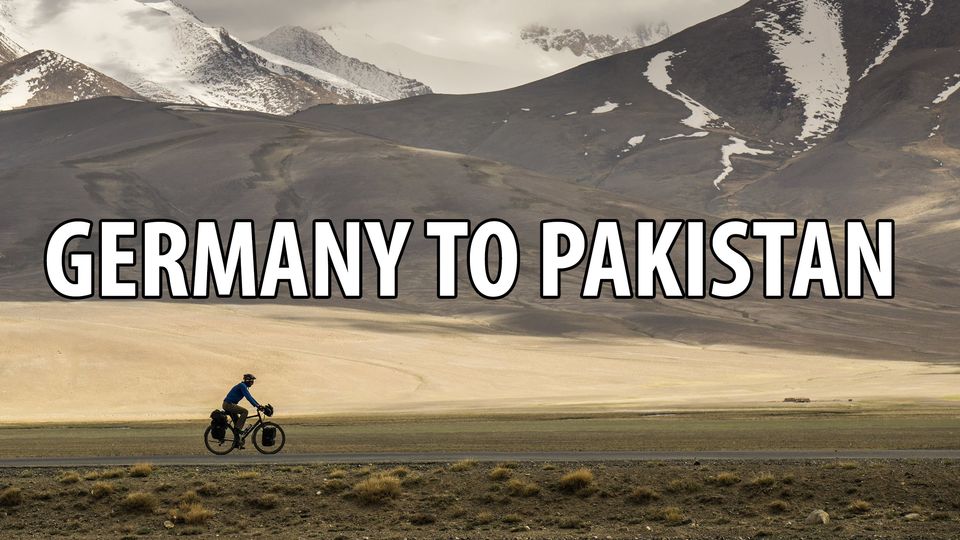 10,000 km in approximately 100 days was his journey back home to Layyah, Pakistan.
During his PIA flight from Islamabad to Frankfurt, he was wonderstruck by the view below. The vast expanse of surreal landscape stretched beneath did not let him blink for a second and the magical moment stirred the spirit for this explorer. He had then secretly promised himself to visit the places on his bicycle one day.
The map below was the charted route for his journey.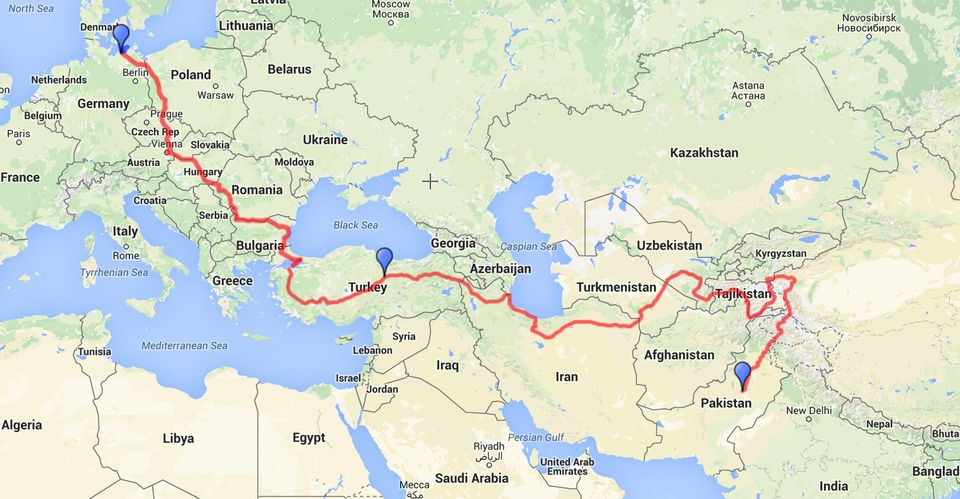 He was set to cycle through 15 countries along this route.
Germany, Poland, Czech Republic, Austria, Slovakia, Hungary, Romania, Bulgaria, Turkey, Iran, Uzbekistan, Tajikistan, Kyrgyzstan, China and Pakistan.
A journey back home halted untimely.
Kamran was on the road for almost 50 days when this journey was stopped. His mother was hospitalized and he had to halt the tour to meet his mother in Pakistan. From Sivas bus station in Istanbul, he loaded his bicycle on a bus and later flew to his homeland.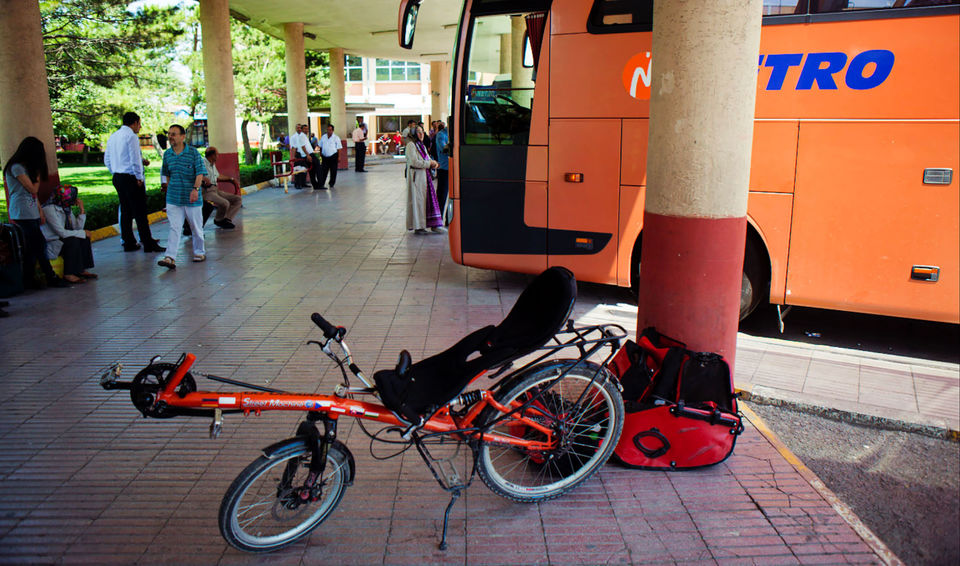 It was in Pakistan that his mother met 'Maya', his bicycle, for the first time.
After his mother's sad demise in September, 2011, Kamran was disheartened since he had dedicated this journey to his mother who had waited for years for him to complete this feat.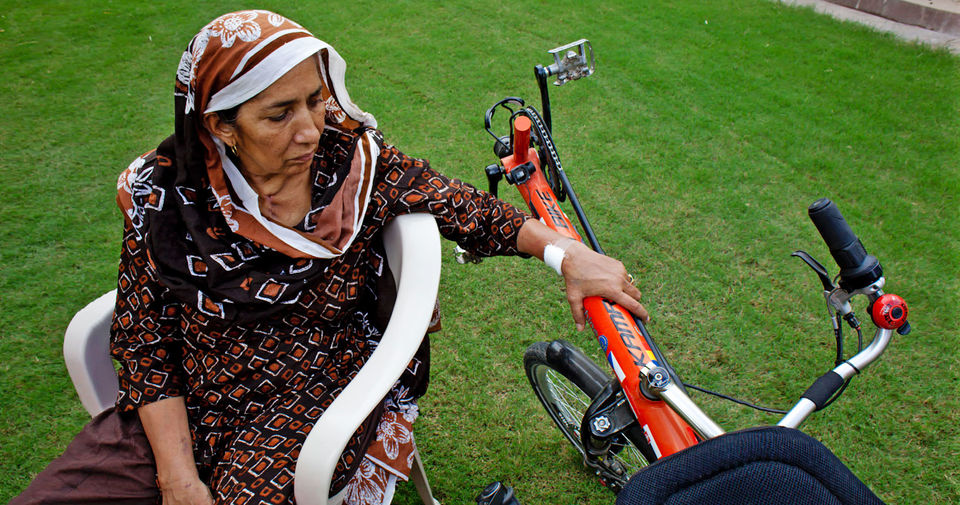 But Kamran was back on the saddle again in 2015, resuming his journey exactly from where he left at Sivas Bus Station in Istanbul.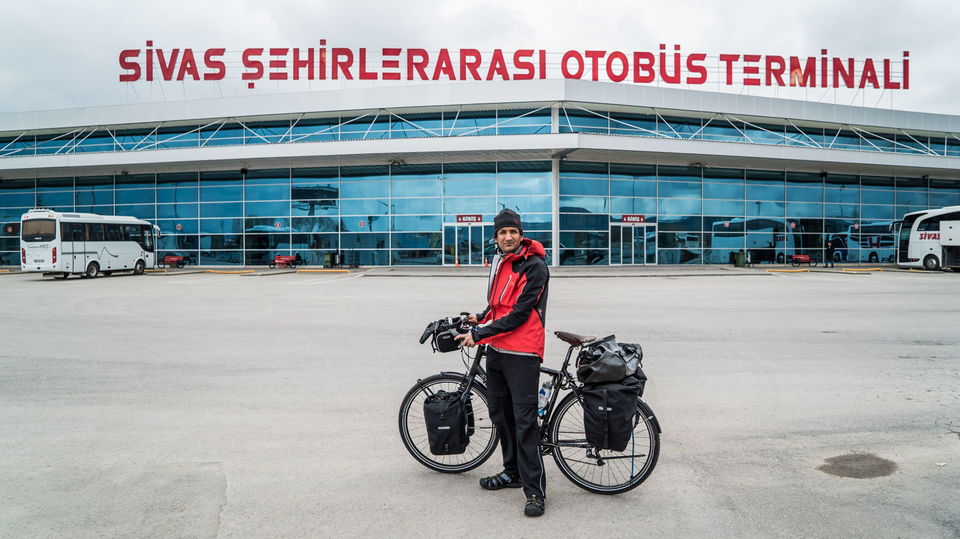 After being on the road for another four months, on August 9, 2015, Kamran reached his destination, Pakistan.
But it was the journey on this challenging route that left him with a million spectacular stories to tell.
Turkey. View of Doğubeyazıt city from the nearby hills.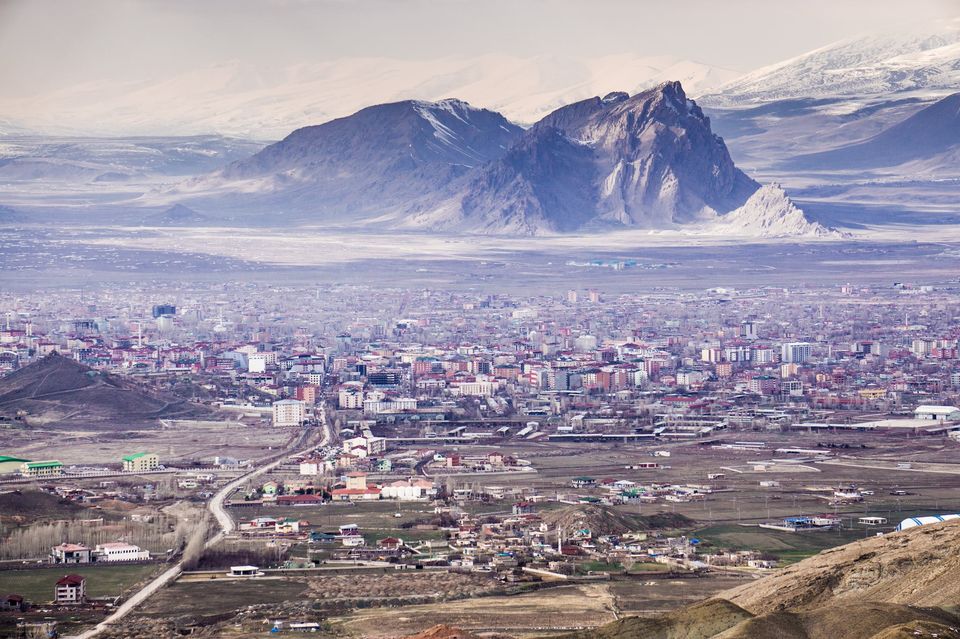 Me on the bicycle, with the majestic Mt. Ararat in the backdrop.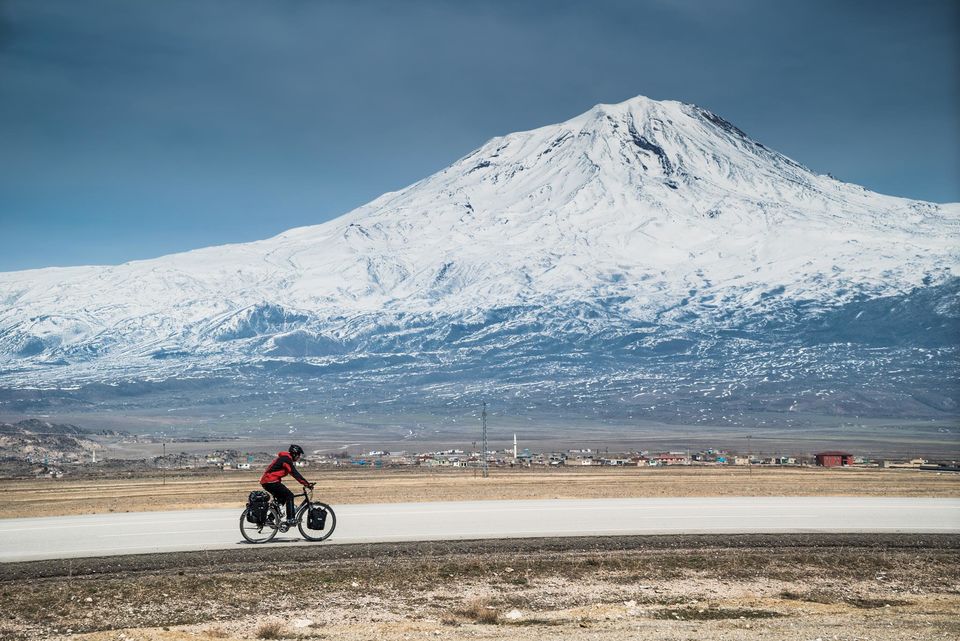 Tajikistan.
We were afraid that our tents would be blown away in the wind, so we all got out and put rocks around the tent.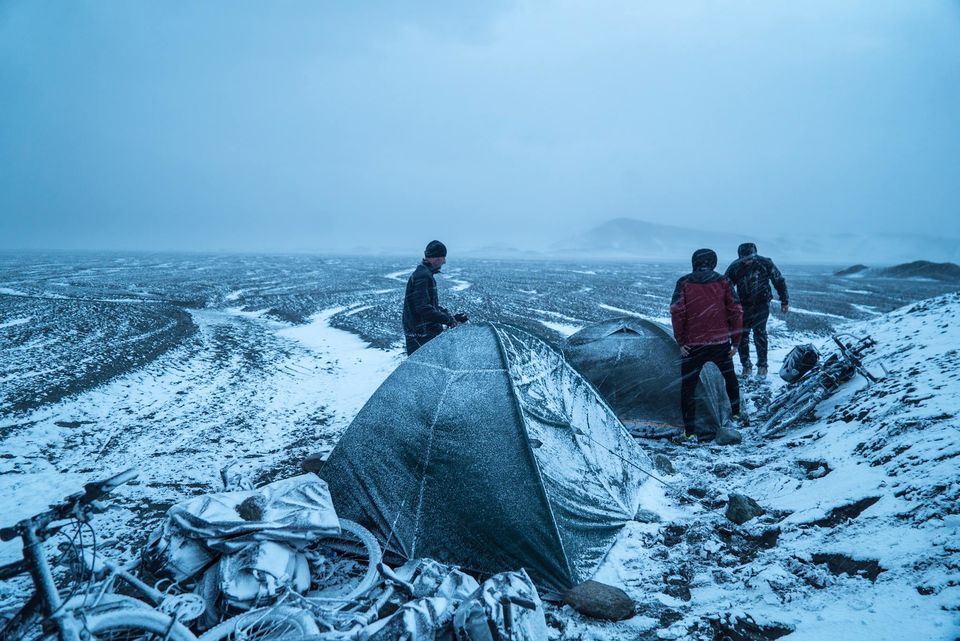 Tajkistan.
Garam Chasma is known for its open-air hot spring pool. There I ran into an awkward situation when I saw everyone naked. I wanted to take photos, but not of nude people. Unlike others who stayed inside the water most of the time I was often going in and out of the pool for taking the pictures so I opted to wear the shorts instead of running nude all over the place. But I was told that there was a penalty of 20 Somoni for wearing clothes inside the pool. I said I would pay the fine but let me first take some photos. However, in the end I was not asked to pay.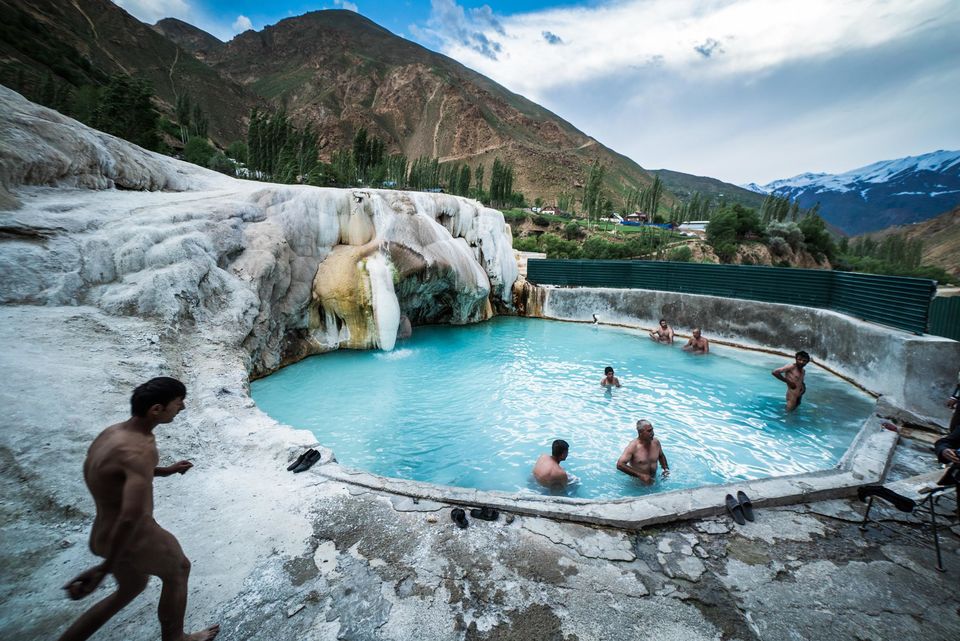 Khorog, Tajikistan.
My host's daughter, Anzu (15), studies in a school. She speaks great English and showed me around her city. Here, she is wearing the traditional Pamiri dress.
Tajikistan.
After cycling 55 km from Alichur, when I was descending from the Neizatash pass (4137m) I saw a yurt in Mamazair, a tiny settlement of about three houses on the right side of the road. I went to ask the man coming out of the yurt if I could stay inside for night. He gladly took me inside. Notice the distintice flower pattern unique to Kyrgyz on the yurt felt, door carpet, and door mat.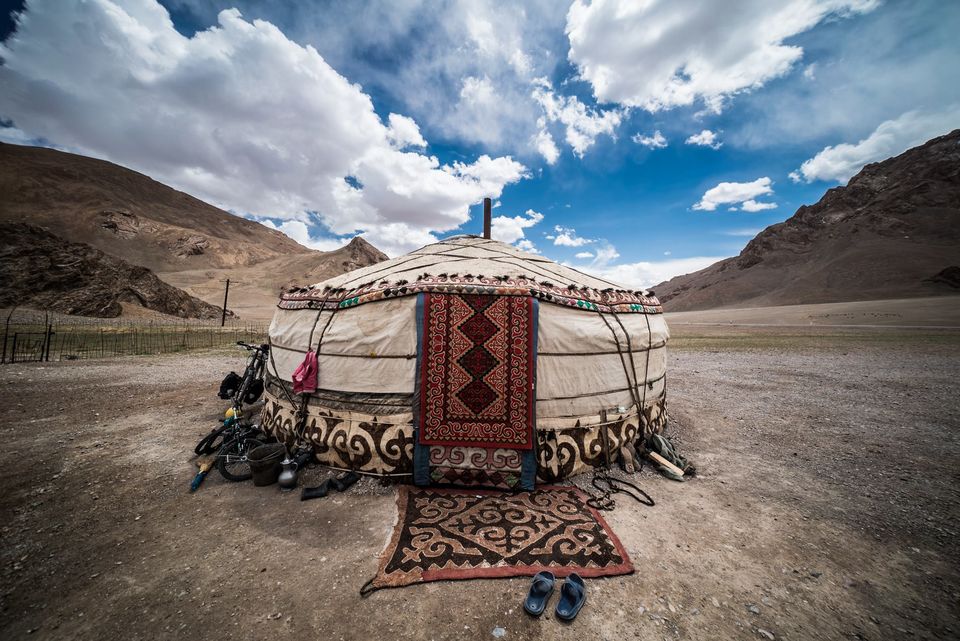 It's right that travelling first leaves you speechless and later turns you into a storyteller. Kamran was on a journey for his lifetime. An approximately 10,000 kilometeres took him on an emotional journey. The courage to leave a journey on hold and resume it to fullfill a dream, this is a complete story of an explorer at heart.
This photographer, adventurist, storyteller has now travelled to more than 22 countries on his bicycle.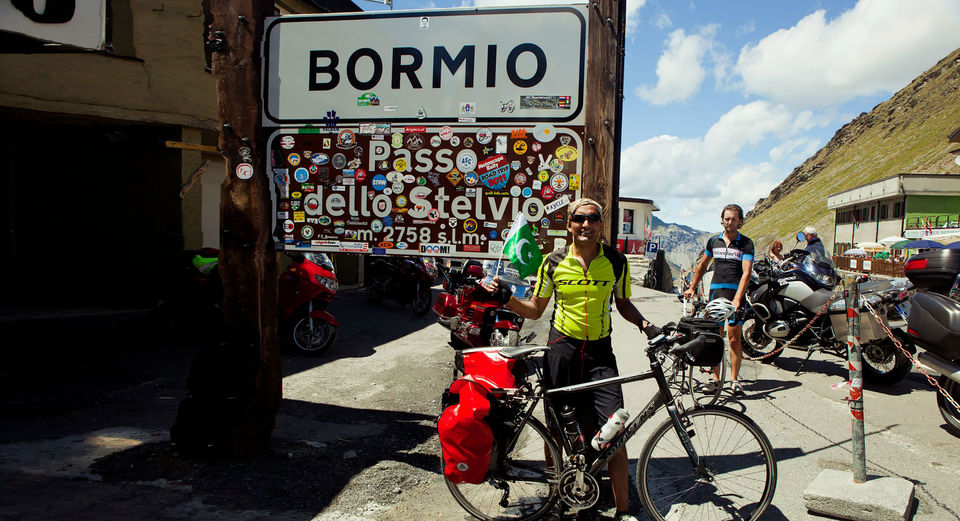 Follow Kamran's adventures on his fb page and on his blog Kamran On Bike.
Explore inspiring stories of extraordinary travellers from around the world on the largest global community of travellers.
Do you have a special story to tell? Share the story of your special adventure with us.