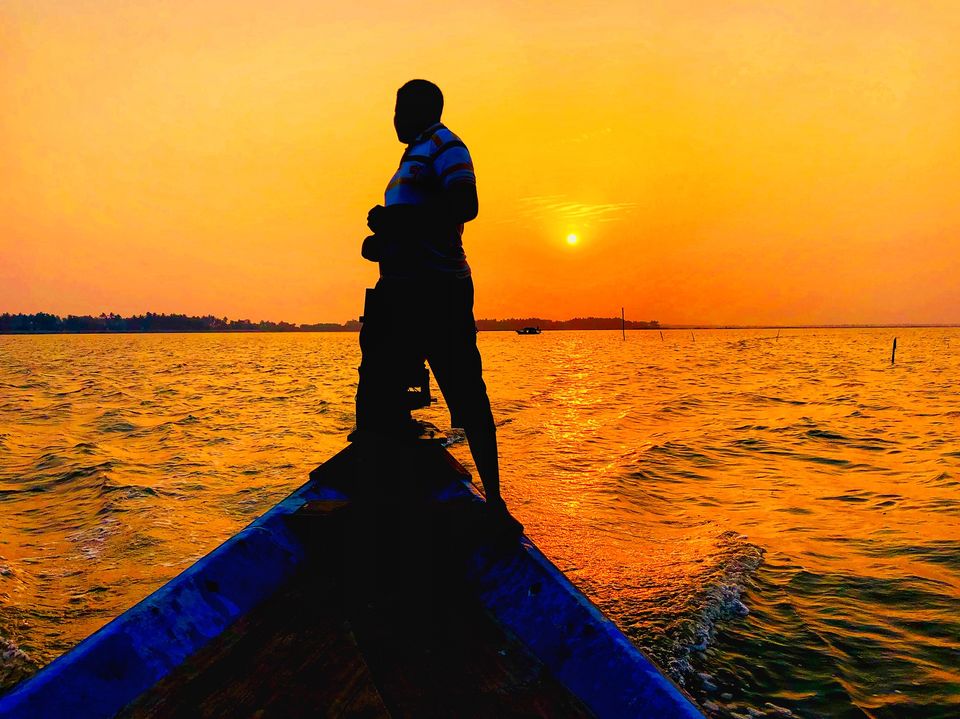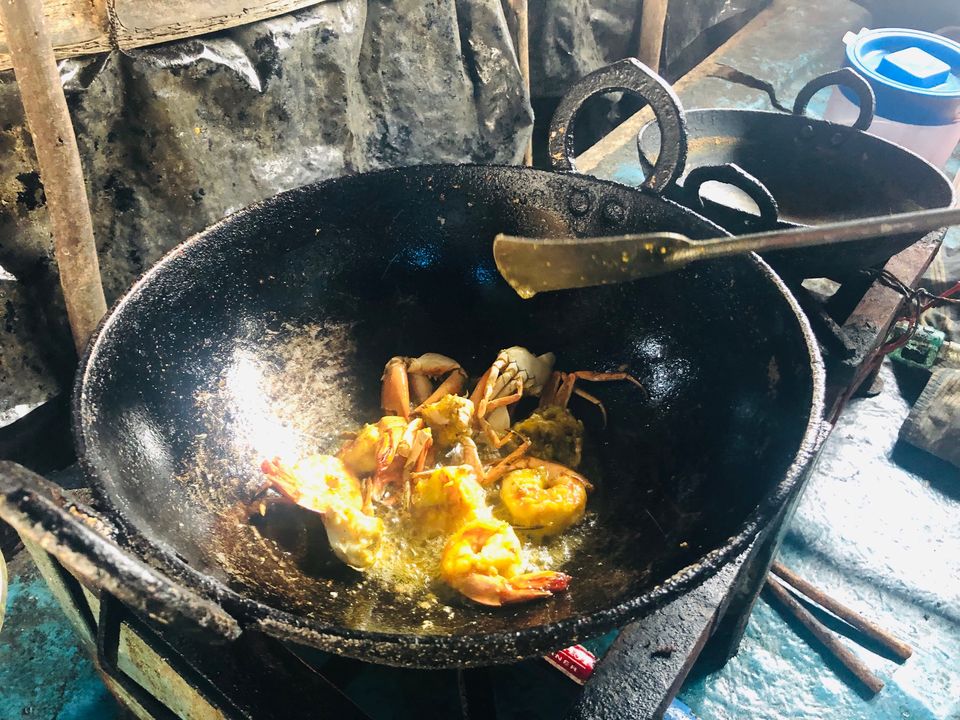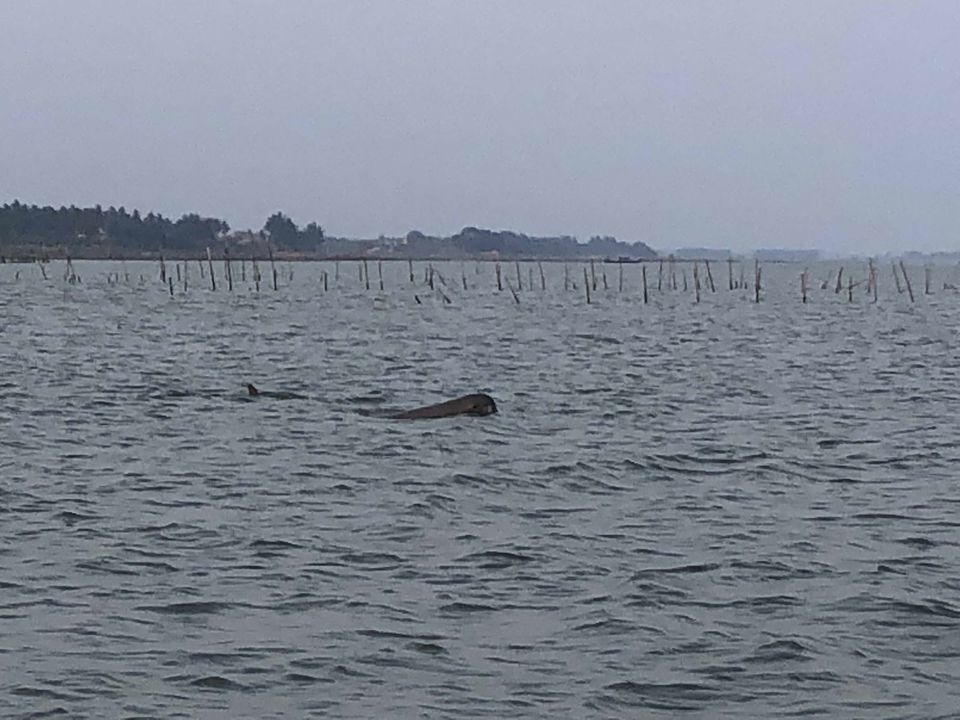 How about sailing deep into a sea to a desolated island where one can hear his own echo.Where one can smell the fragrances of peace and serenity. If this doesn't excite you then how about sailing through miles into a sea to get an elusive glimpse of Dolphins ! Isn't astonishing ? Yes definitely for me though. One can get a complete package for both in a small island place called Satapada (means a group of seven villages). Situated roughly around 50Km from Puri, Odisha, this place is the southern region of lake chilika.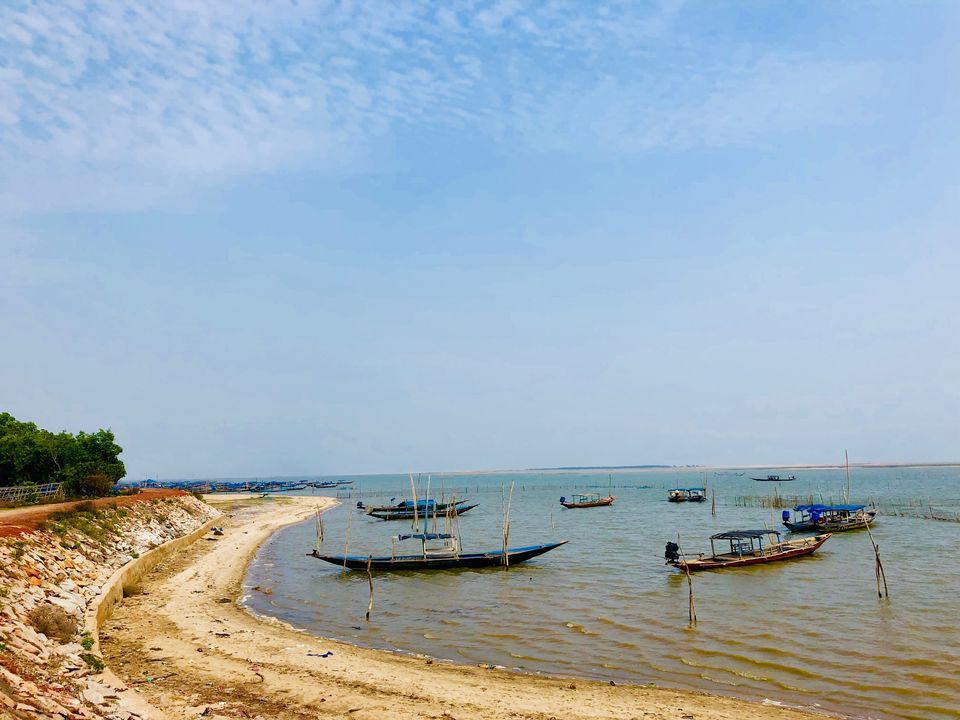 The best way to reach Satapada is by cab. I booked a cab from Puri and reached the destination around 2pm. It took me around 2hours. Make sure to reach the place before 4 O'clock to avoid unwanted chaos.
After hiring a conventional motor boat we started our journey into the sea. It was both scary and exciting. The steering of boat with each passing second was taking us to an unknown region with many unknown awaited memories . After an hour journey we anchored into an island.
As if the whole place was waiting for us to serve with their hospitality. The island was almost free from travelers unlike some hawkers. Unlike any other beaches of India, this place was different. Nether noise nor chaos. One can find the calmness in air and peace of mind. I was flabbergasted by seeing the beauty of this place. Apart from the beauty don't forget to taste the mouth watering prawn and crab in this place. An absolute paradise for sea food lovers.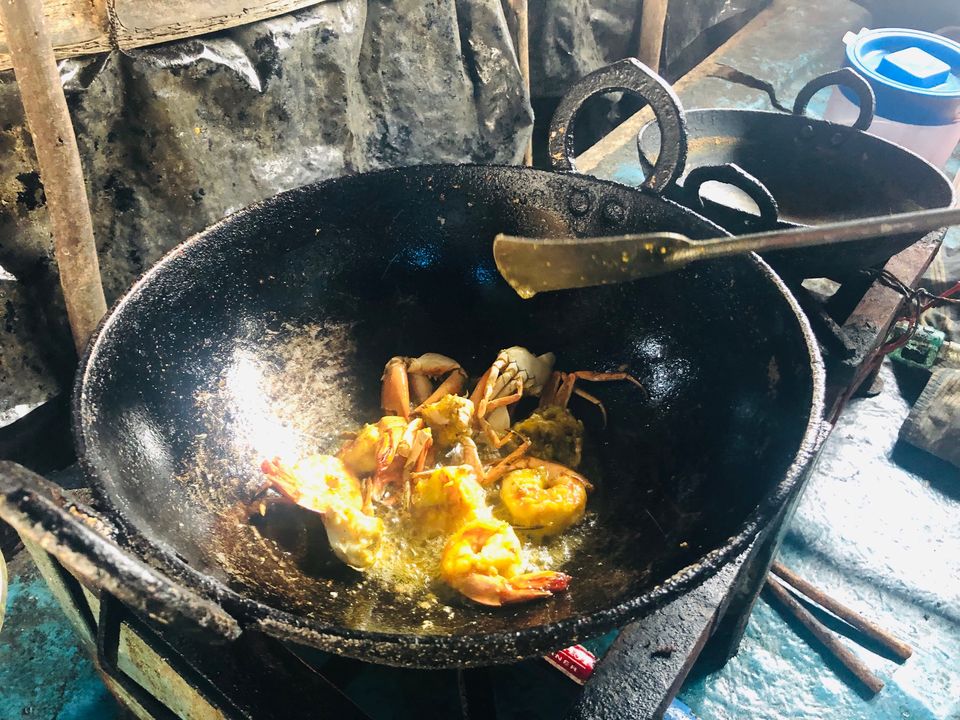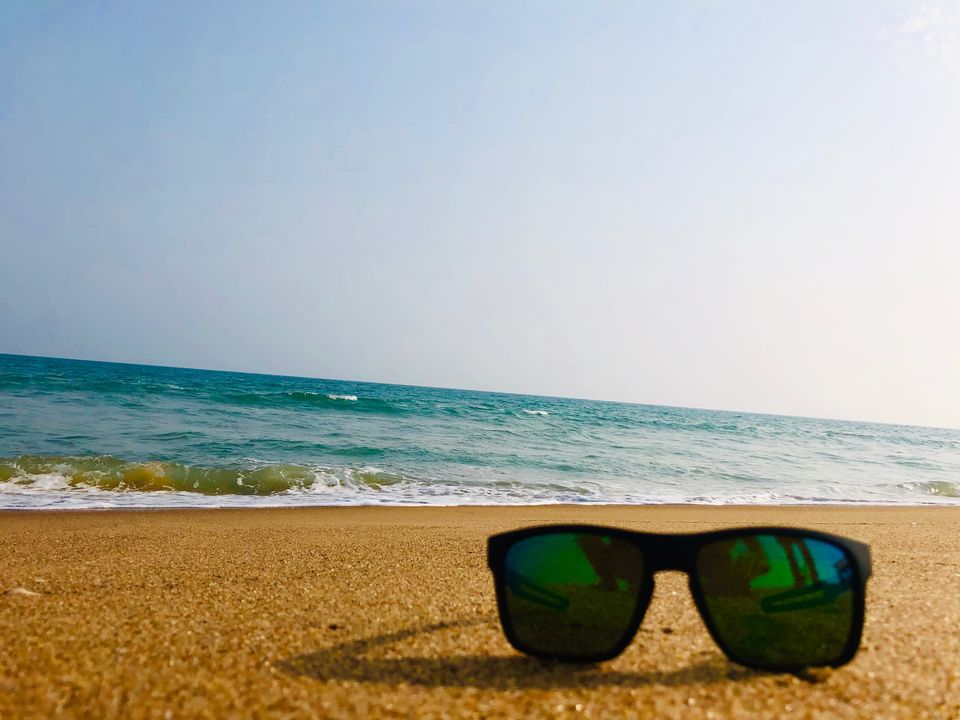 Then we resumed our journey into the deeper part of sea to discover dolphins. The quest for seeing the Dolphins was getting stronger with each passing minute. My desperate eyes were kept a vigil watch on the far miles of blue sea to avoid any unnecessary moments. I didn't want to loose a single opportunity to miss. Even my patience was getting tested to a large extend. When I was despair and lost the hope suddenly the boatman dragged our attention into the sea and my eyes were treated with an elusive glimpse of dolphins. The trip was worth to remember now.
As the Sun settling down into the womb of sea, we started our return journey. I was completely exhausted after spending hours in the sea.
While returning I could observe as if the shadow of the boatman piercing the sea through the rays of Sun. The soothing breeze from the sea was acting as a panacea to my jaded body. I could able to feel the deep sense of silence in my body. With abundance of memories in my heart I returned to base. It was damn difficult to say good bye as always.
Frequent Searches Leading To This Page:-
3 Nights 4 Days Odisha Golden Triangle, Odisha Golden Triangle Tour Package, Best Tour Packages in Odisha, Itinerary for 4 day trip to puri, 3N/4D Package tour Bhubaneswar