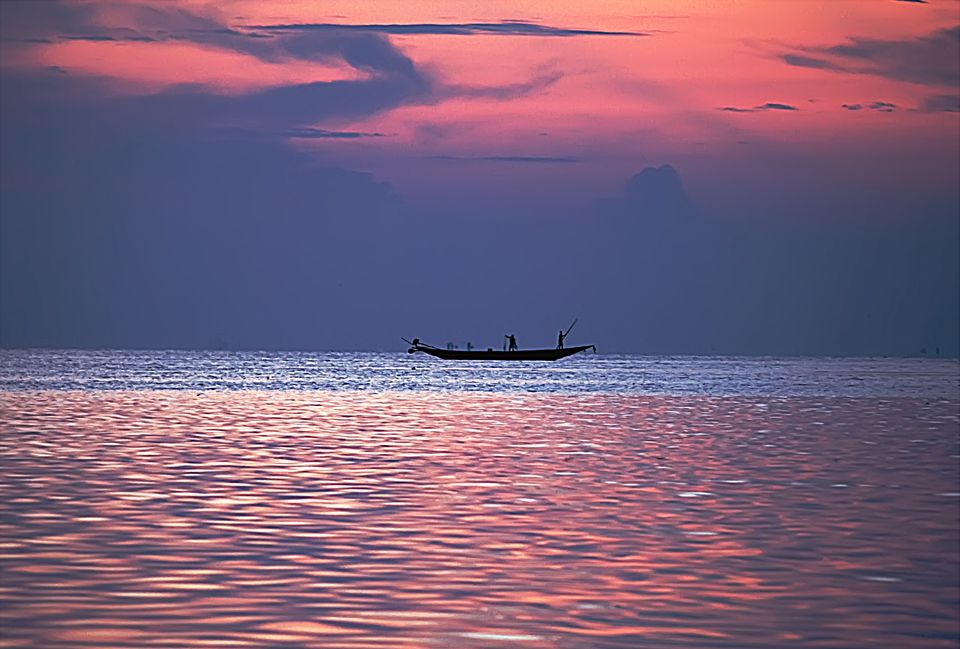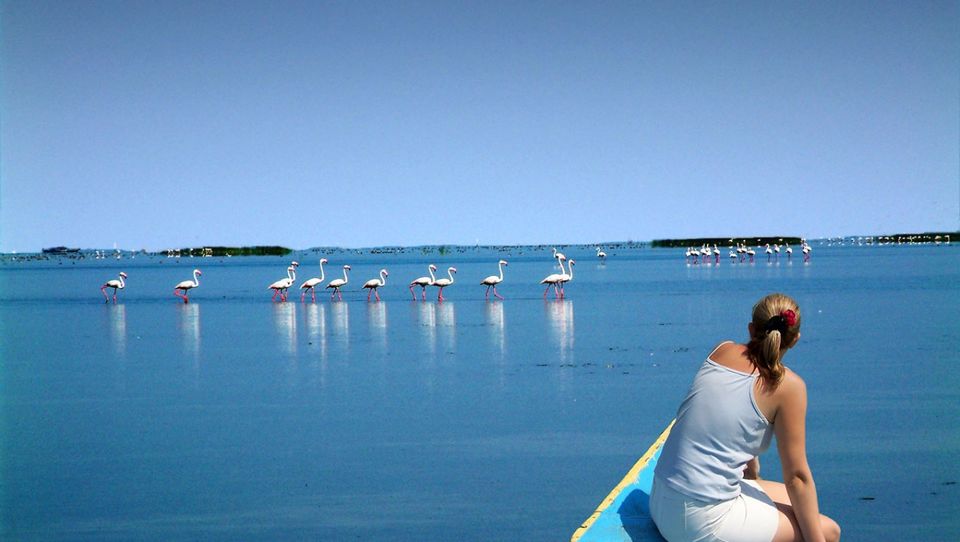 Chilika is Asia's largest brackish salt water lake, which extends from Bhusandpur to Rambha-Malud, separated from the Bay of Bengal by a long narrow strip of sand and marshy islands. Some islands like Nalabana, Somolo and Rajahansa inhabited by fishermen families are prominent destinations for boat trips.
Why travel to Chilika?
Chilika is home to a phenomenal variety of migratory and nesting birds - over 160 species in the peak season with birds such as flamingos, pelicans, white bellied sea eagles, sand pipers flying from Iran, Central Asia and Siberia. Playful Irrawady dolphins are one of the major attractions at Chilka, which are often spotted around Satpada Island. Satpada, surrounded by lagoon on all the three sides, attracts the visitors to its beautiful 30 km stretch of sand beach and offers mesmerising views. You can also take boat rides and go to the nearby islands.
Cuisine on offer
Chilika Dhaba or Chilka Sea Food Dhaba in Khurda is famous for its Sea food. Chung Wah Restaurant offers delectable Chinese, Asian soups and vegan options. And if you want to try Italian or want to sit and sip on some shakes or coffee in a quiet corner, you can try Honey Bee Bakery and Pizzeria!
Getting to Chilika Lake
By Flight
Chilika Lake does not have an airport. Nearest airport is in Bhubaneswar (95km)
By Train
You can easily get trains to Chilika Lake from some of the major cities of the country.
By Bus
There are no direct bus routes from major cities to Chilika Lake. But, the neearest bus stand is Satapada, which is just 28 km away.
Accommodation
Chilika Lake Island Camp, Satapada
Price: 5000/-
The Chariot Resort & Spa, Puri
Price: 3239/-
Pramod Convention & Beach Resort, Puri
Price: 9792/-
Mayfair Waves, Puri
Price: 7600/-
Frequent Searches Leading To This Page:-
jagannath puri tour package from ahmedabad, temple tour packages  in odisha, orissa tour packages price, odisha tourism packages from puri, luxury odisha holiday packages