Hey all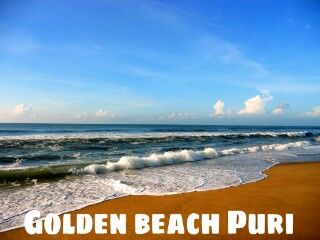 Love for "Travelling" and "Exploring New Places" brought me here! Every year I with my parents try to travel one or two places. It's perfect way for family bonding and it refreshes one's from the hectic work life. Personally I love reading travel blogs as it really helps in planning my trips. So now its my turn to help others in making there trips memorable and easy.
Back in September 2014 we took a trip to Puri. After 28 hrs of journey, We finally reached Puri - "Jagannath Puri". It was late around 10 in the night, so we directly headed to our hotel i.e. Hotel "Panthanivas", only 10 mins ride from railway station. Luckily we got sea facing room, the hotel have private opening to the "Golden Beach". Room was spacious, clean and well maintained.
Day 1
So our day began with 'EARLY MORNING STROLL' on "GOLDEN BEACH"!!! Puri is blessed with 'Sun Kissed Beaches'; which are beautiful, peaceful, less crowded and ultra clean. We spent almost 2-3 hrs there. After Breakfast we headed for Jagannath Temple, only 15 mins from our hotel. One can easily get a auto or rickshaw.
Funny Tale- Whole time Dad was trying to avoid water on Beach, not letting his "NEW SPORTS SHOE" get wet but haha!!! Suppose even Golden Beach wanted him to have some fun; huge tide washed him completely, that was just awesomeeeeee :)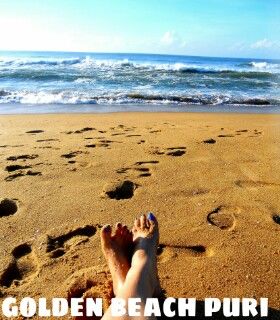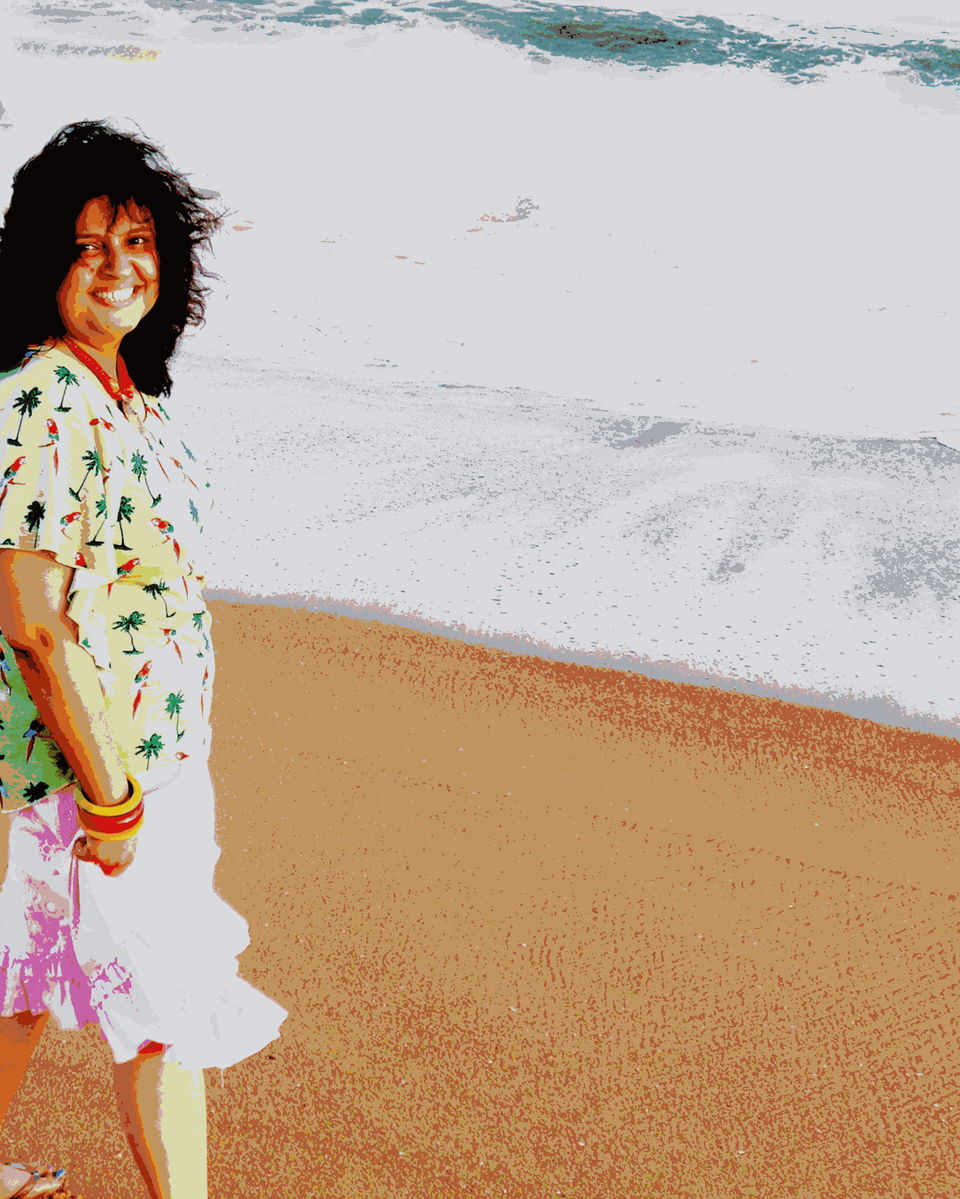 Jagannath Temple- "Jagannath Temple" is one of the 'HINDUS CHAR DHAM''. The Gods Jagannath, Balaram and the Goddess Subhadra are worshipped here. The Statues are made of big neem logs. Daily 56 food items are offered to God and same 'Bhog' is then disturbed to devotees as "Mahaparsad".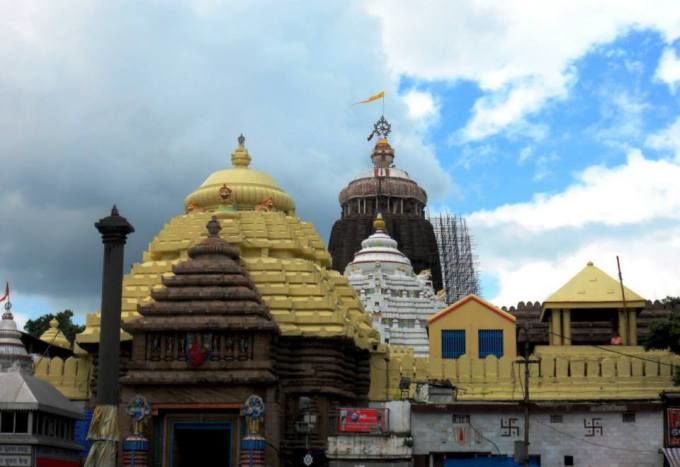 After darshan we took some time to explore the local market around temple area. It's great place to shop. One can find great Artifacts made out of Shells and Oysters, lots of Pearl items, Wooden Statues of God, Seashells, Silver Jewelry and many other things. We had our lunch at the local market and took a nap at hotel. Evening was once again spent on Golden Beach(one can't get enough of it), exploring beach local market.
Day 2
On day 2 we took a day trip to "Bhubneshwar-Konark" (7:00am to 6:00pm). It was arranged by our hotel , OTDC tours (with guide).
Bhubneshwar Sightseeing - Nandankanan Zoo (famous for white tigers), Khandagiri & Udayagiri Caves, Shanti Stupa at Dhauligiri (do buy local cashewnuts, its cheap and really good).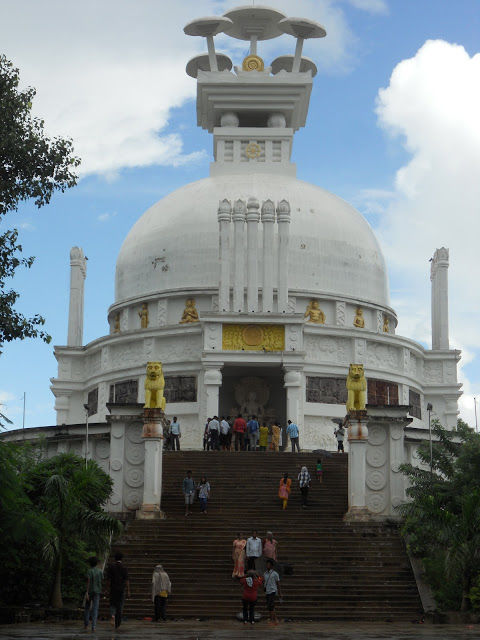 Konark Sightseeing - Konark Temple aka "THE SUN TEMPLE" (a true Masterpiece of Architecture) and Chandrabhaga Beach (to witness best Sunset).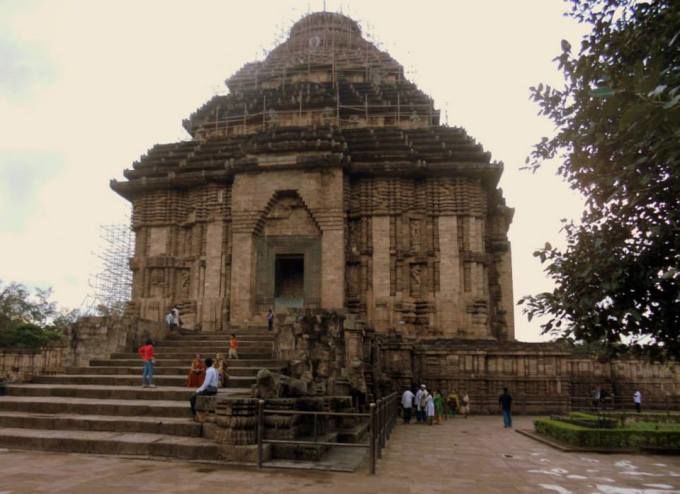 On this day we headed to Satapara "Chilika Lake"; Blackish Water Lagoon which is also a day trip. It's 2 hrs journey from Puri, arranged by our hotel , OTDC tours(with guide). On our way we even saw "Freshwater Prawn Farming".
It's around 4-5 hrs motorboat ride! Sightseeing includes Dolphins Viewpoint(don't expect jumping dolphins, only part of dolphins are visible head or tail) , lots of migrated birds, Rajhans Island, Sea – Mouth and Bay of Bengal the other side. Followed by lunch at Panthniwas Chilika.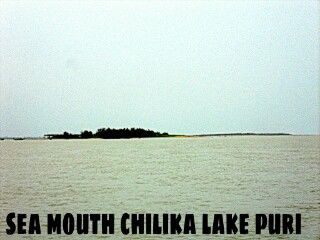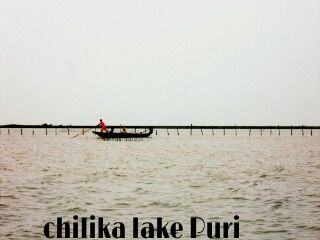 Day 4
Time to go home......bye Puri.
Piece of Important Information-
1.Hotel "Panthanivas" Tariff- Rs.2200/-(A.C Room with Morning Tea and complimentary Breakfast). They served really yummy food(ask for 10% discount for Senior Citizen).
P.S-For day tours one can ask hotel staff to pack breakfast, this is what we did.
2.Day Tour-OTDC Tours-Bhubneshwar-Konark-Rs.450/-(per person, Ac coach mini vehicle with 10-12 person capacity).
3.Day Tour-OTDC Tours -Satapara(chilika lake)-Rs. 300/-(Per Person, Ac coach mini vehicle with 10-12 person capacity)+around Rs. 200/- for motor boat ride.
Important tips-
1.Beware of Pandas (Local Brahmins) as they are true professional in every sense(Ewww).
2.Avoid vendors on beach selling fake Pearl Jewellery.
3.We travelled around last week of September, even then days were hot and humid though nights were cool, best time to visit Puri October to March .
4.Rath Yatra in one of the main festival in Puri.
Frequent Searches Leading To This Page:-
Odisha tour organizers, odisha holiday planners, Cheap Odisha Packages, cost of odisha tour packages, beach holiday in odisha