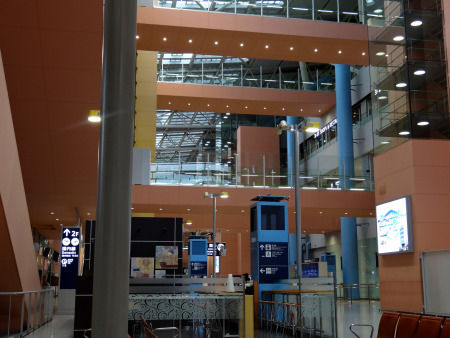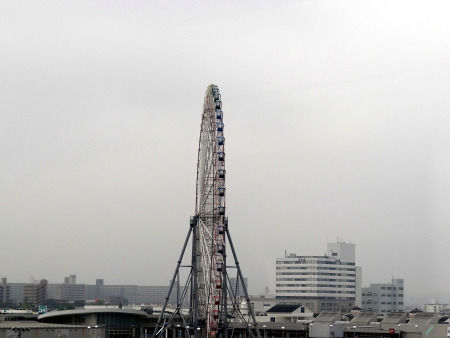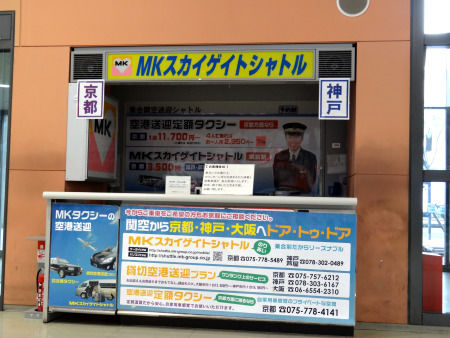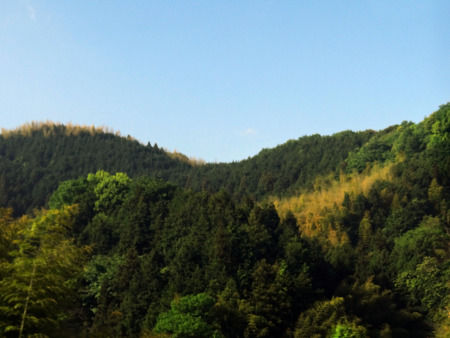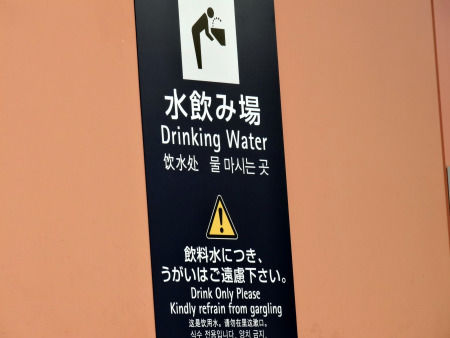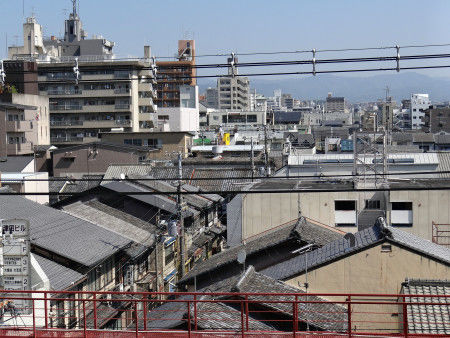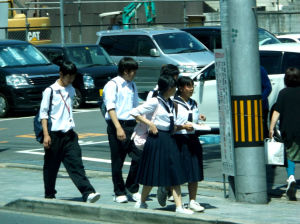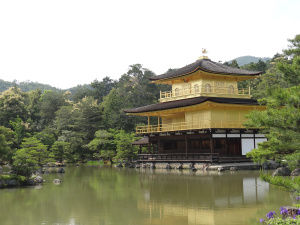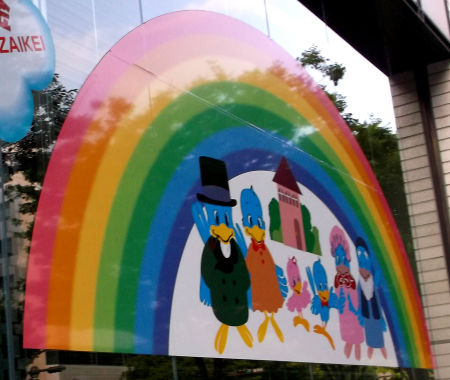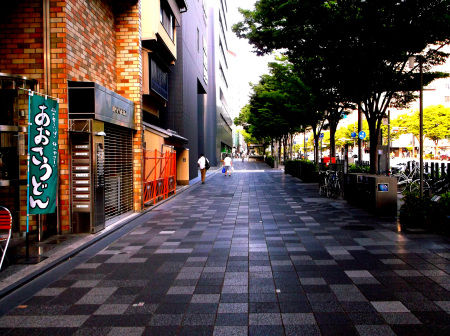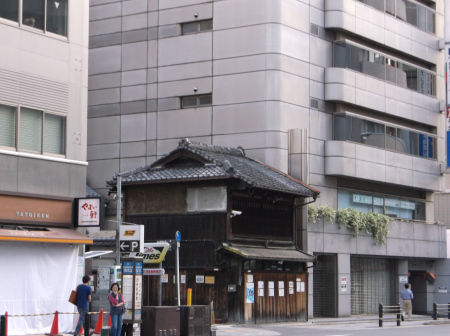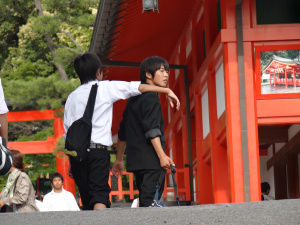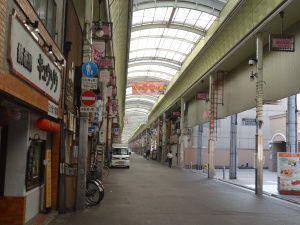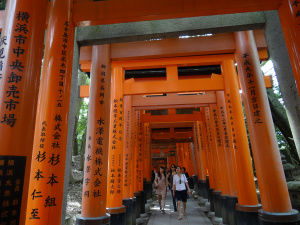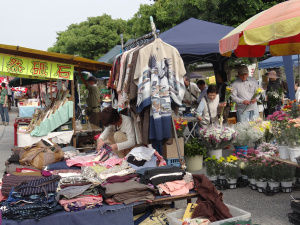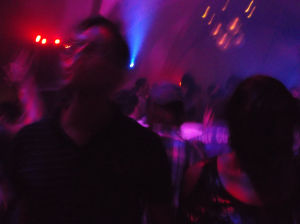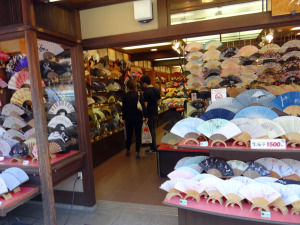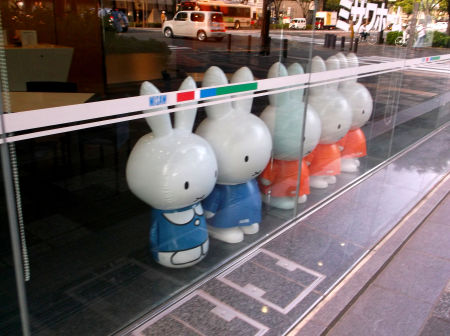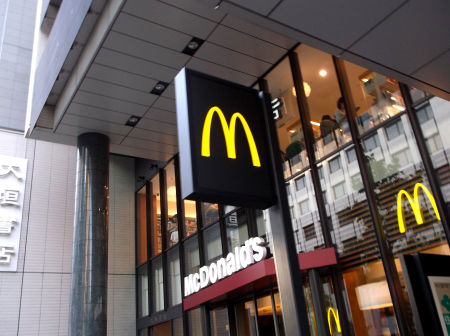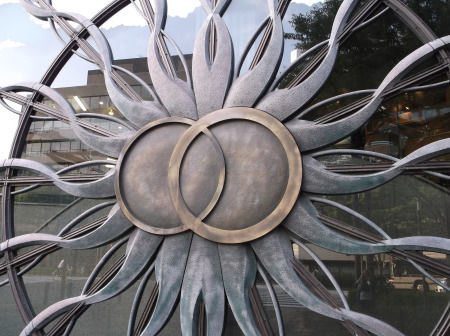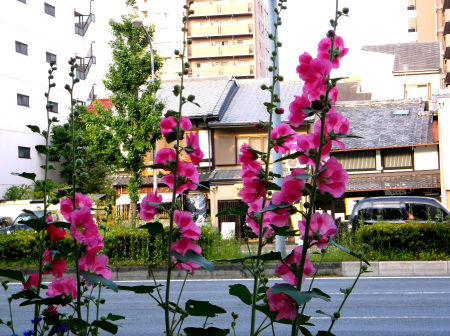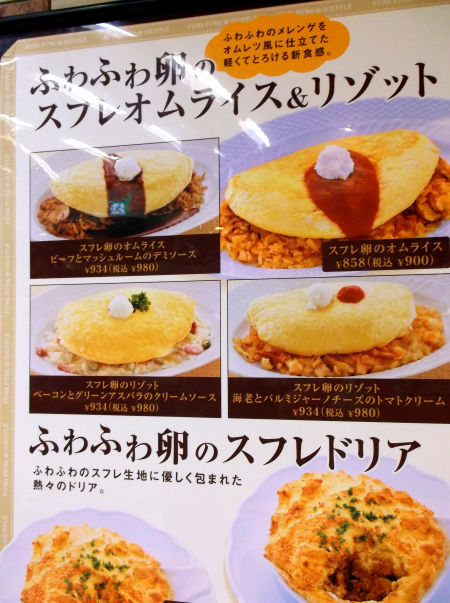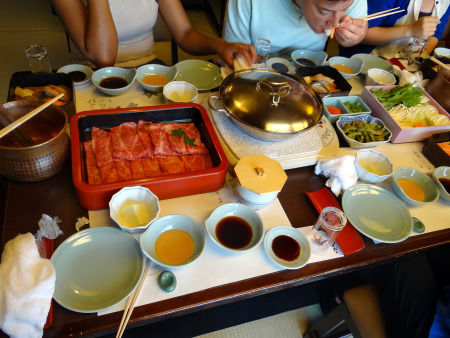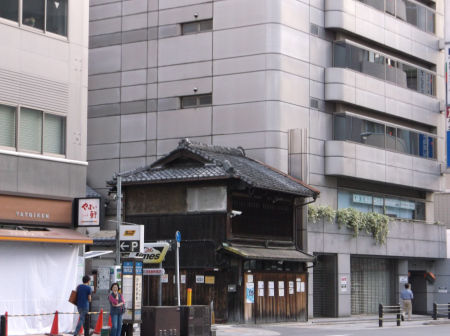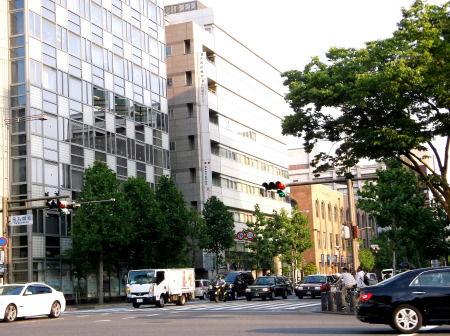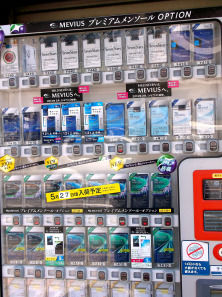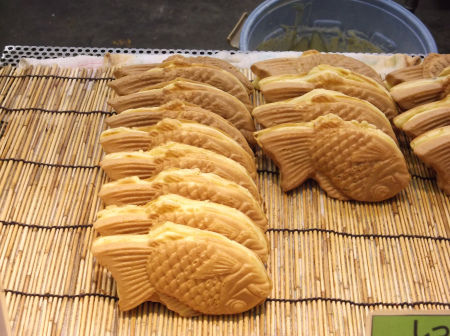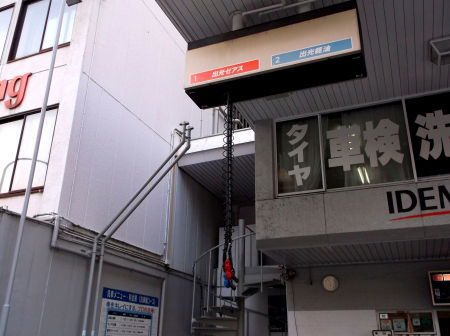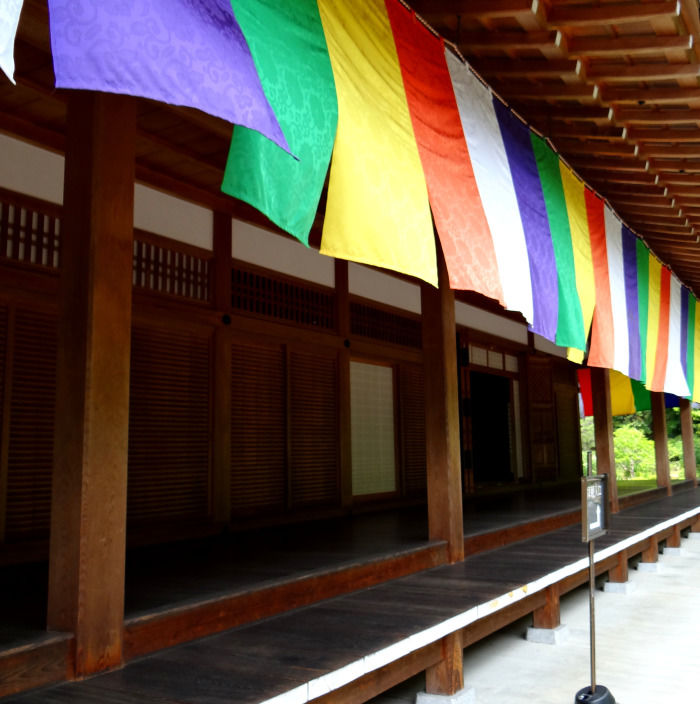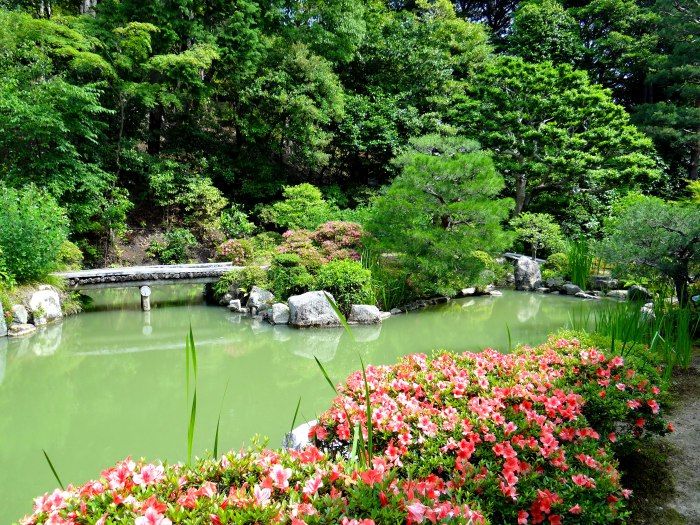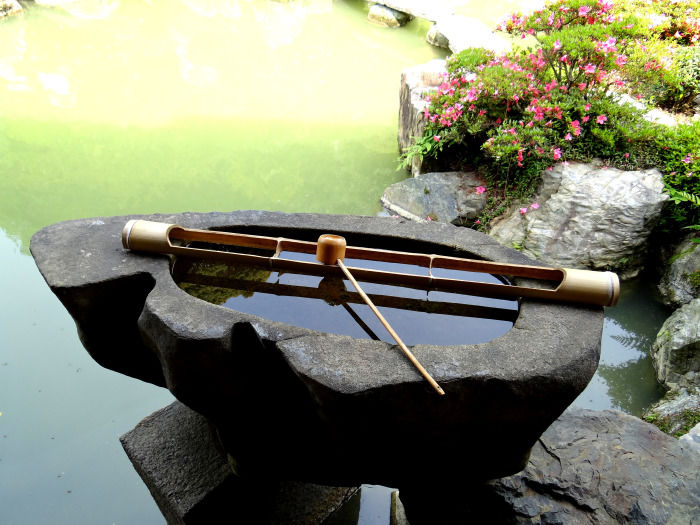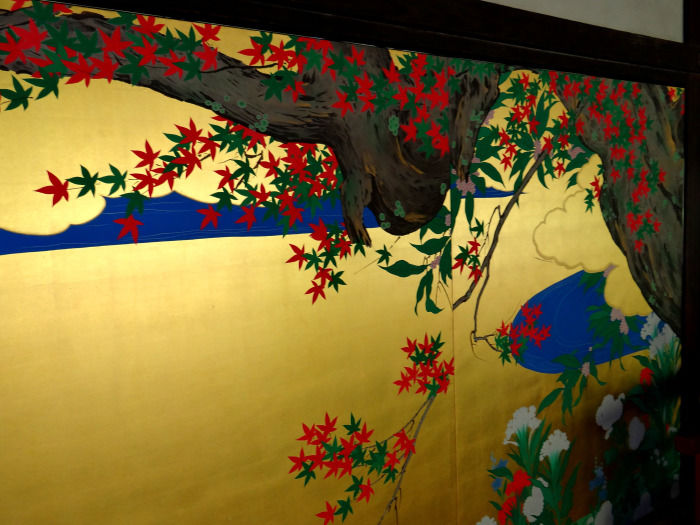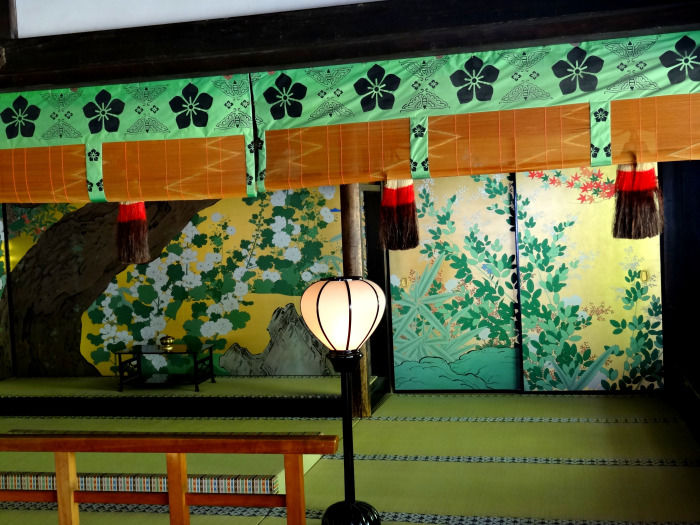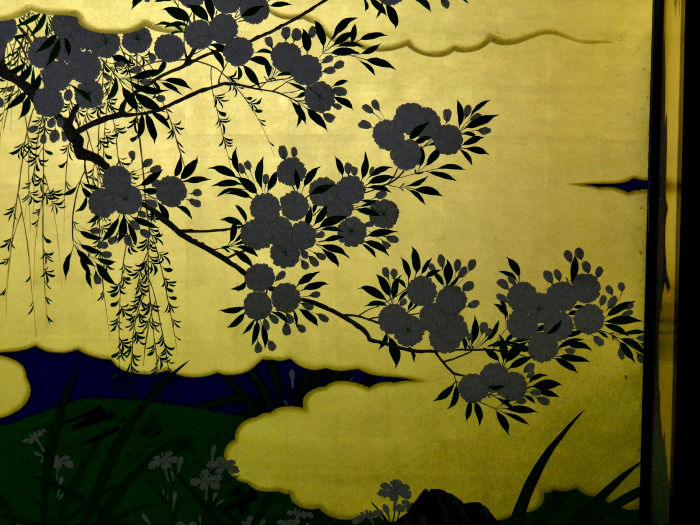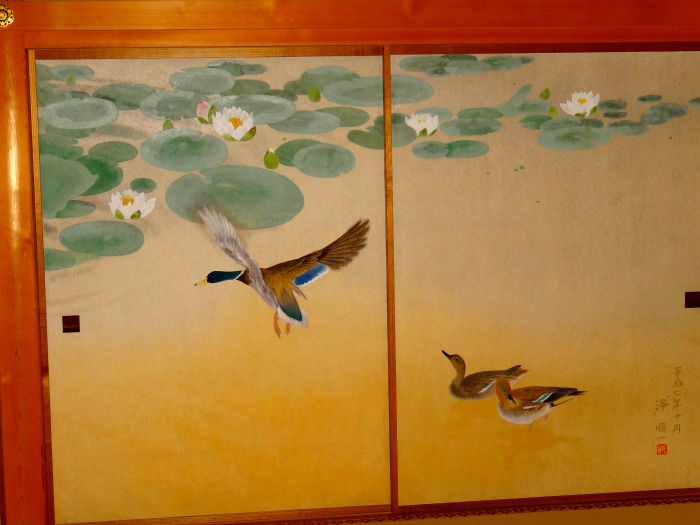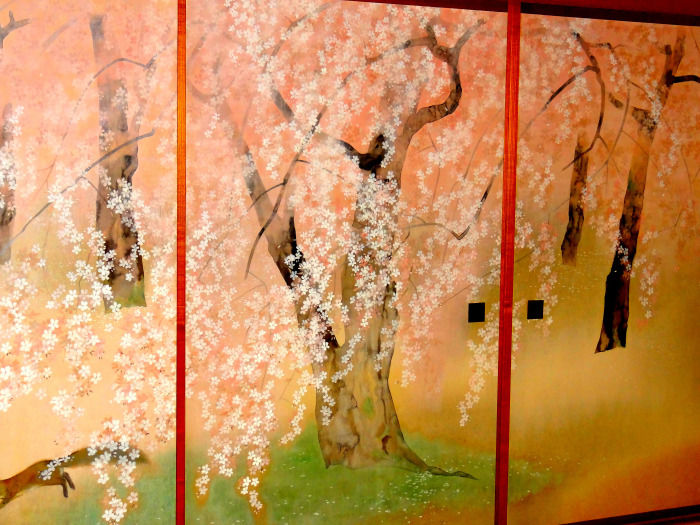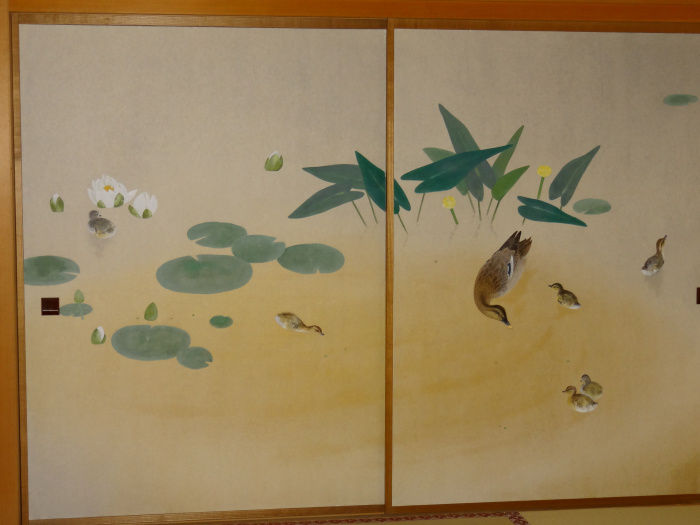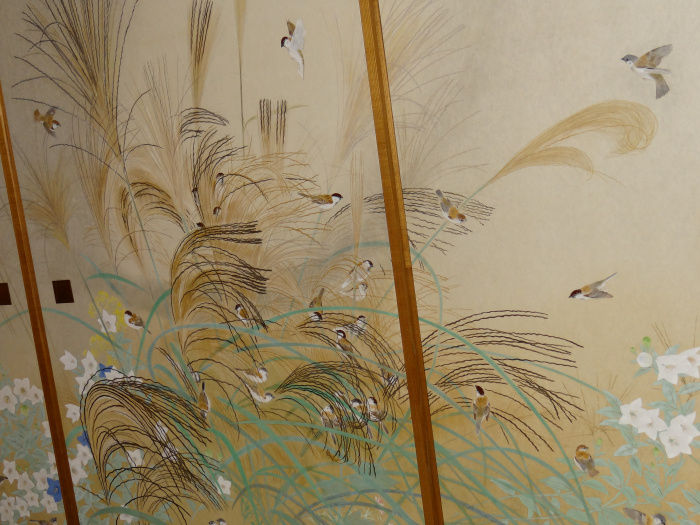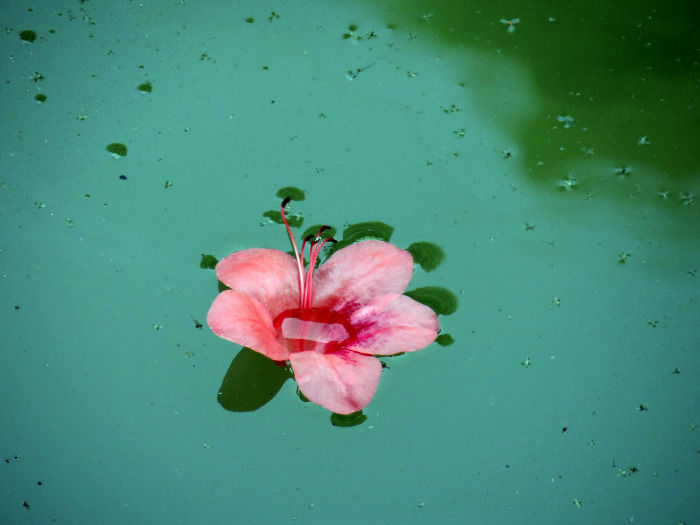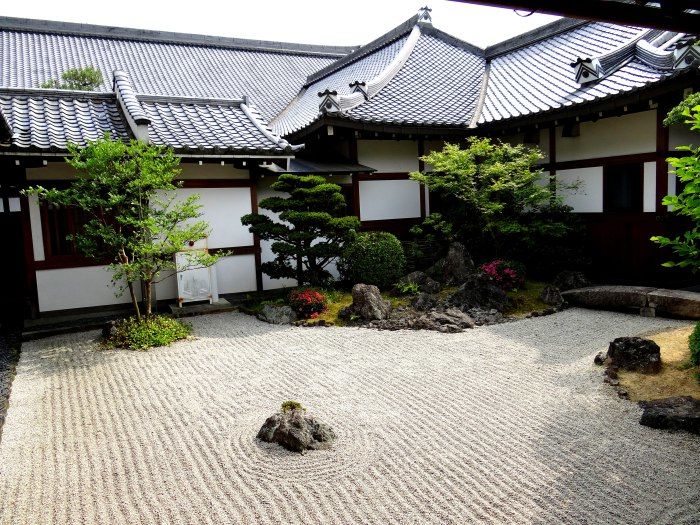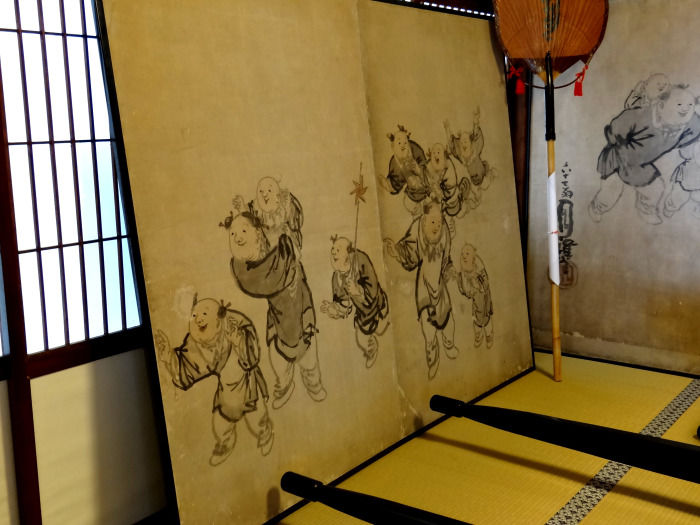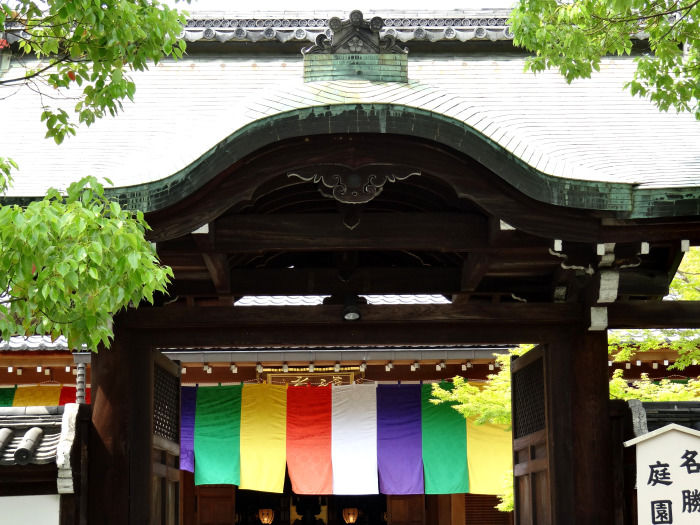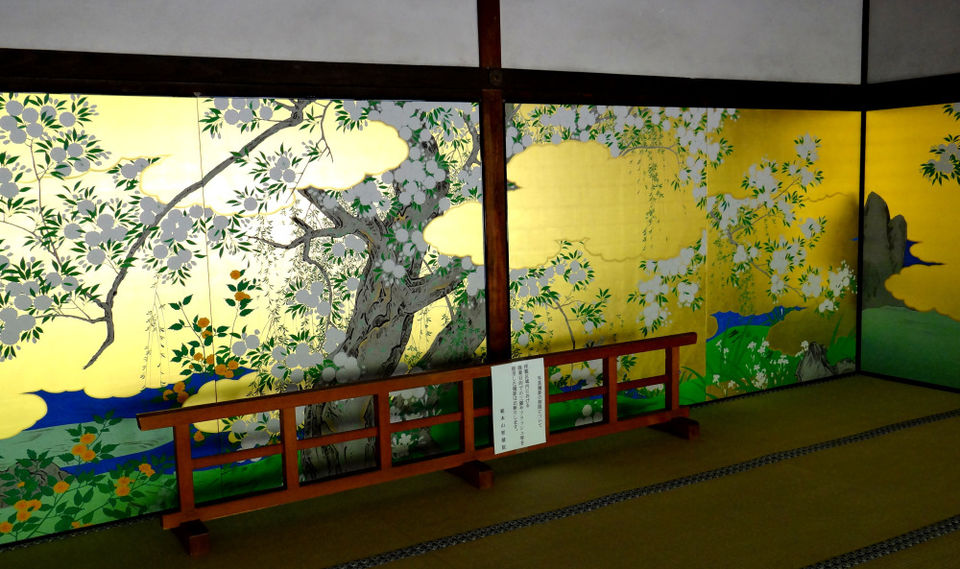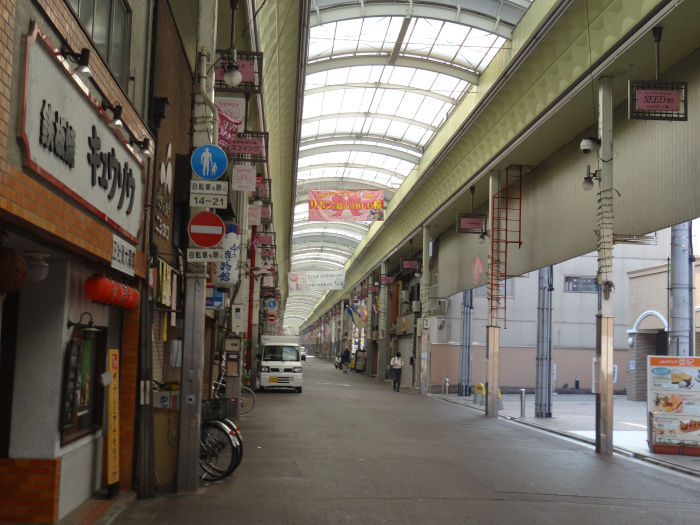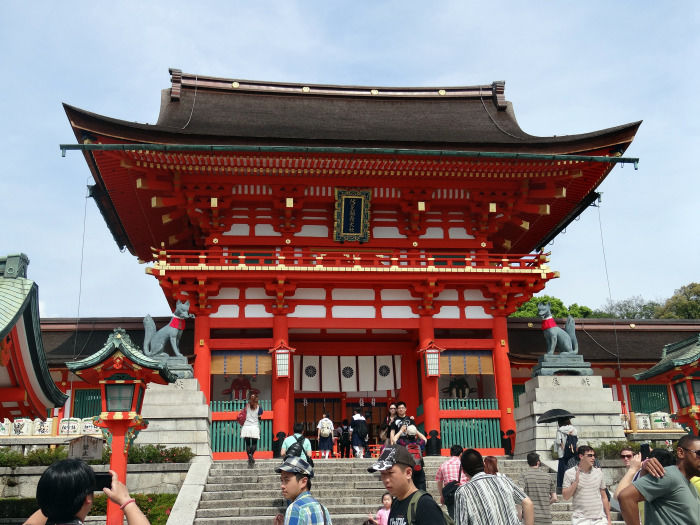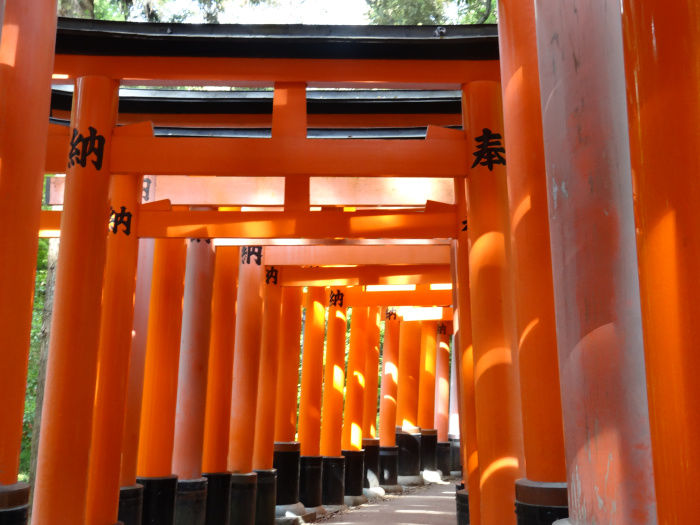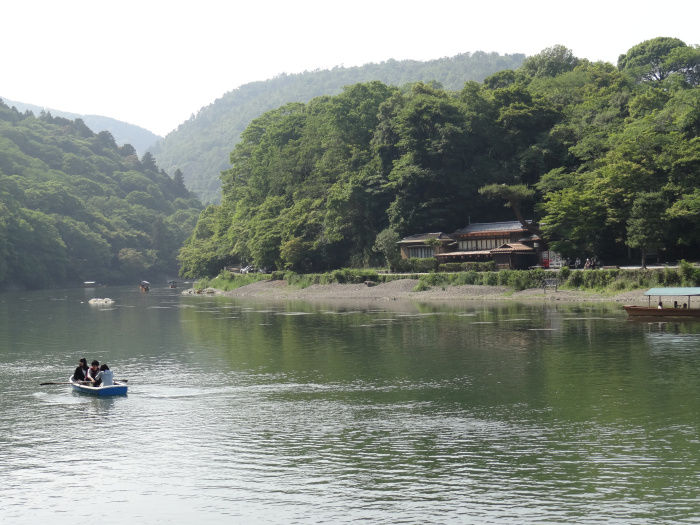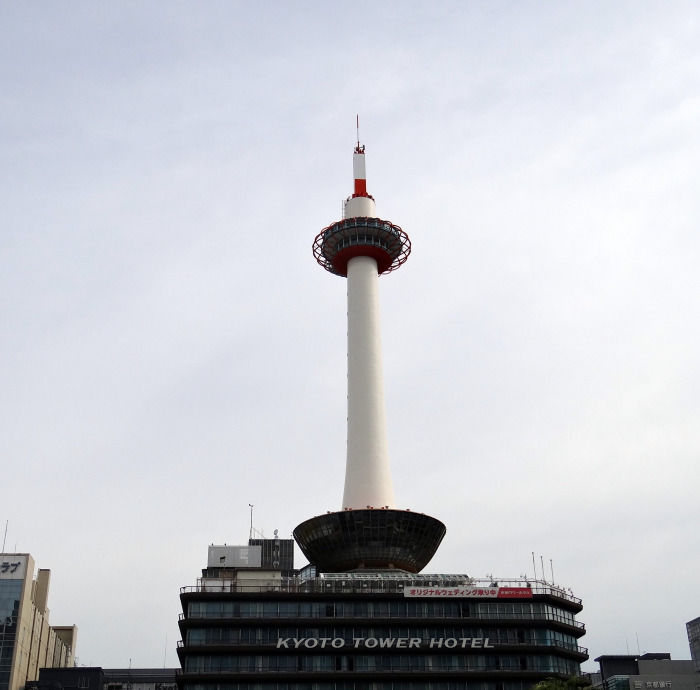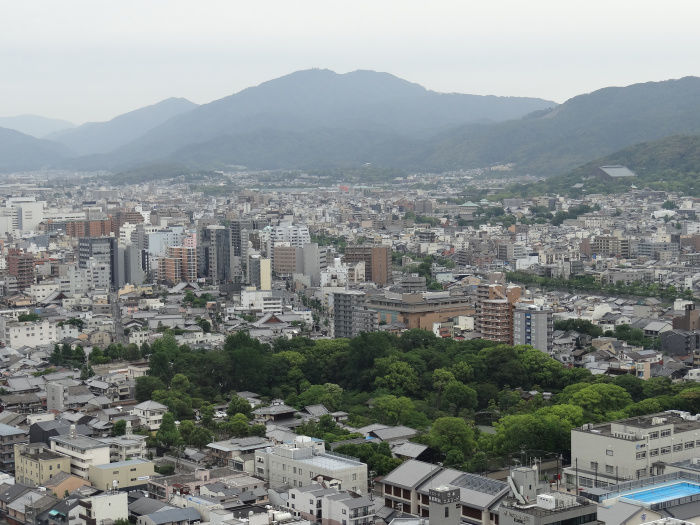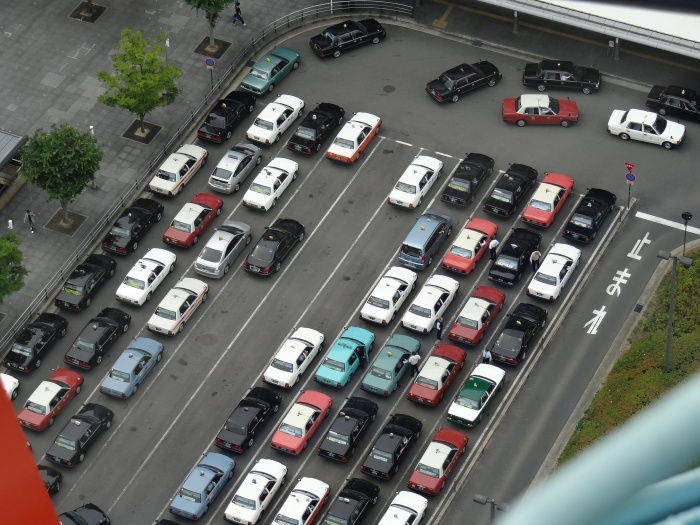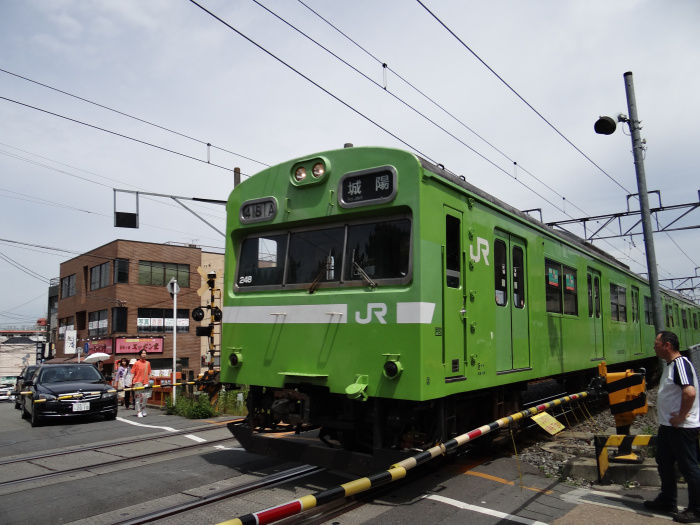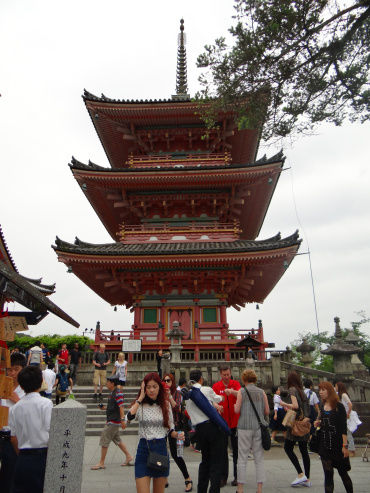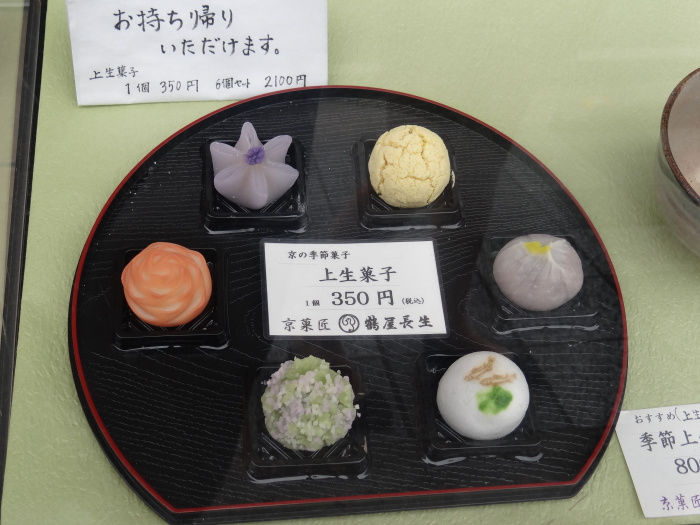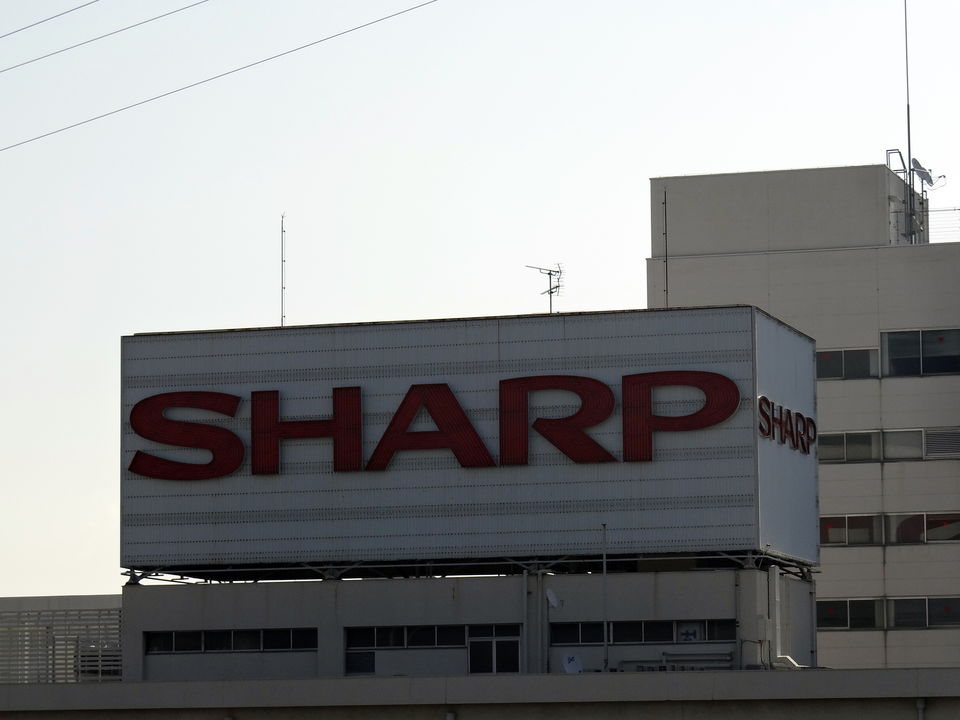 After a lot of trials and tribulations I reached Osaka. I arrived too late to take my shuttle at Osaka, so I had to sleep in KIX airport. Honest to God, they turned off the lights, locked all the doors, everyone left, I was the only person in the airport besides the cleaner guy. It was very scary and strange.
But, the next morning I made my shuttle, I got from Osaka to Kyoto, and I finally arrived at my hotel, only to learn that I have the prettiest view from my hotel room balcony!
I had the opportunity to meet some amazing folks, both in the program (like my absolutely fabulous roommate) and on the streets of the city itself (like our totally sweet and awesome hair cutter/stylist at the Noel Salon on Shijo-dori near the corner of Shijo and Senbon–you should definitely check her out). I got some amazing pictures and great adventures were had by all :) Everything from washing our hair in Shampoo and then Body Wash because it looked like Conditioner (stupid look alike bottles) to finding a restaurant that offered Beef Tongue and Grilled Horse meat (true story–it also served beef gristle; you know the stuff you cannot eat off your steak?!?). We got lost so many times, but every time met someone or ran into some awesome landmark that made up for it. We found new favorite restaurants (Anri in Porta at Kyoto Station is DELICIOUS!), favorite hang-outs (loved wandering around the riverside at Arashiyama), and new best friends.
Is it possible to fall in love with a country in just two weeks? In some ways, Japan is very similar to the US. Every other block has the old, familiar sight of a Starbucks, McDonald's, Seven-Eleven Convenience Store, and bus stops. Go to a store and you'll find Pringles and Doritos chips, Tide laundry soap, Dove shampoo, and Apple computers. Afternoon tv shows tend to be some serious drama that is reminiscent of US soap operas. Despite the language barrier, you can always still recognize that look from a Japanese mother towards her child that means innately "sit still."
But at the same time, there is something so unique, so different about life in Japan. So here are 10 things I will miss about Japan (and 1 thing I won't).
History
The extent of Japanese history is almost incomprehensible; this small, but ancient nation has seen dynasties come and dynasties go; survived two World Wars; confronted the introduction of several major competing religions; hosted the international Olympics; just to mention a small portion of its past. It has watched as generation after generation gave birth, lived, loved, fought, built, taught, survived, and passed away. It's history is far longer and more extensive than anything you would see in the United States.
Order
Actually, one of the things I love the most about Japan is the orderly way in which they live.
Children
Honestly, I have never in my life seen so many well-behaved children. They make American kids look kind of like monsters.
Kindness
Everyone is so kind in Japan! Actually, they might all be mentally saying how stupid us foreigners are and you'd never tell since they are always smiling. Now they aren't always the most friendly on their own, you usually have to approach them first. And they can be very strict and forbidding when you do something disruptive or that goes against their culture (talk loudly on buses, laugh too much at night, mouth off to an elder). But if you keep in mind that this is their country, and try to abide by their societal rule, they will do their best to accommodate your efforts.
Shopping
There is no way to adequately explain to you the amazing thing that is shopping in Japan. If you want it, Japan has it and at pretty much any price.
Vending Machines
Holy cow, there is just no way to describe all of the things you can get in vending machines here in Japan. They have them everywhere and they are awesome!
Cleanliness
It's clean. Kind of scarily clean. Makes you wonder if they don't have secret robots wandering the streets at night cleaning up. Otherwise, I have no idea how they manage it.
Honesty
I'm not sure about the rest of Japan, but both Yokohama and Kyoto have been amazingly honest places. One friend left her laptop in the busy cafeteria of a local college. Three hours later she recovered it laying at an empty table right where she left it. Another left her I-Phone on a bus and found out it was turned in when she went back. If you go the the market and hold out your hand with a ton of cash, they will only pull out exactly what you owe. They may occasionally overcharge the foreigners, but they aren't thieves. Even the little kids (6-7) wander around the city streets alone and no one is worried. None of us have run into the problem of pick-pockets. Someone actually ran out of a restaurant to hand me a 5 cent piece I left on the chair. With that in mind, I've been told that it is technically illegal to pick up a penny off the street since it is considered theft in Japan. Not sure if that's true, but they don't take anything that doesn't belong to them–even pennies.
Food!
Oh my gosh, they have the most beautiful, wonderful, tasty treats ever!
Clubs
It's a ton of fun and I like it better than US clubs.
And one thing I won't miss: Prices. Yes, after all the nice things I've said about Japan, there is one thing that I will not miss. Apparently getting perfection costs a fortune. I seriously cannot afford to stay here. I'd be broke in a month.