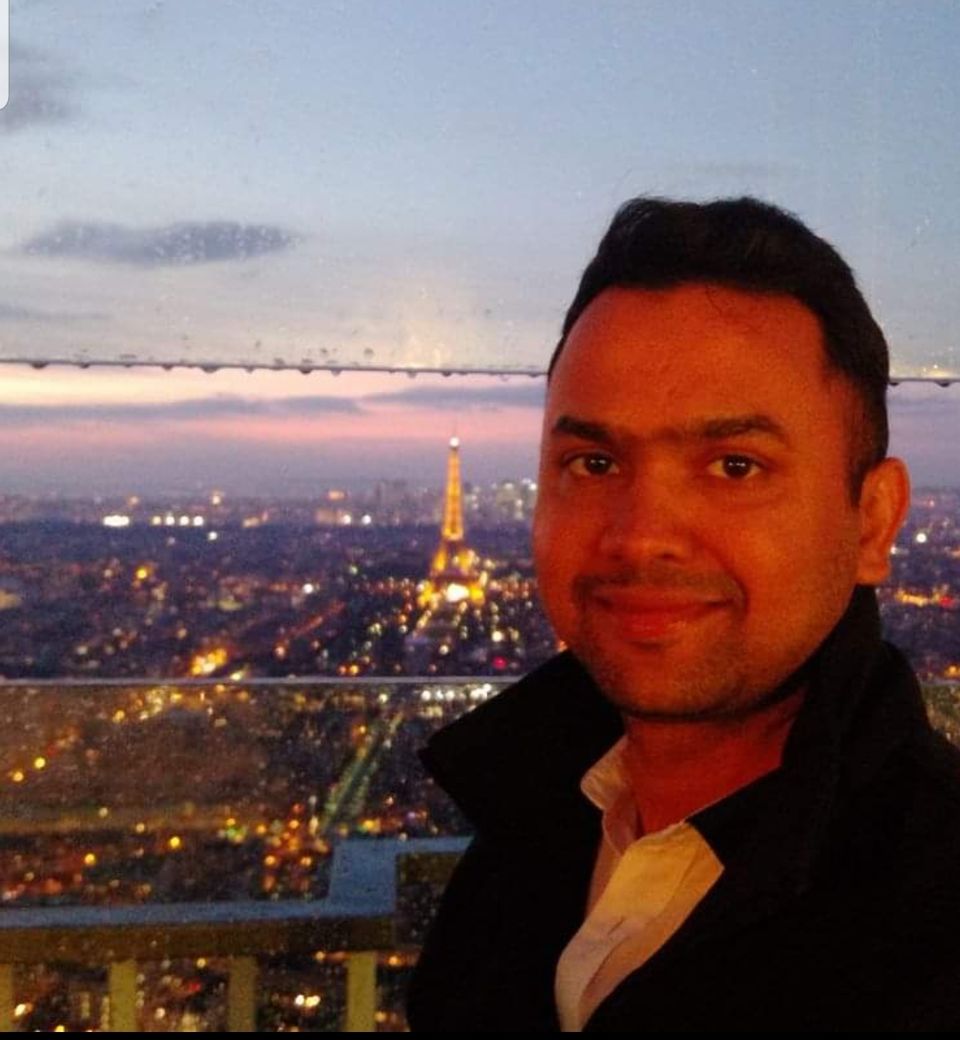 First-time visitors to Paris usually have the Eiffel Tower on their bucket list. The area nearby is home to authentic cafes, museums, and parks, but it's also loaded with tourist traps. Avoid getting sucked into the crowds and instead plot your own itinerary. Its always good to pose near the Eiffel Tower for photos but always be careful about one thing..someone is eying you to trap you...
In the following points I would emphasize upon the major traps and what one can avoid to have a lovely trip near the Eiffel Tower..
A. NEVER GIVE YOUR PHONE TO A STRANGER TO CLICK
We all love getting clicked and keep photos as a remembrance. It's good to take photos when you are at a touristic place especially the Eiffel but losing your phone at a mere cost of getting clicked is hurtful. It's a trend these days that people give their cell phones to strangers requesting them to click. Though most of them oblige by taking the pics ..ever thought that what if the person whom you requested to take a pic returns you a different phone than what you had originally? Scared right? Yes..this can happen with you.. in a recent incident many tourists were ripped off their costly cell phones by strangers telling them that they would click nice pics and asking them to pose in a way where the best photo of them can come. In return what they got was a totally different cell phone and despite lot of arguements the particular couple didn't get the phone back. I know most of you must not have experienced this but its always good to be cautious. Isn't it?
B. PLEASE REFRAIN FROM SIGNING ON ANY PAPER OR DOCUMENT..
Lot of people who visit the Eiffel for the first time are so engrossed with its beauty that they neglect the surroundings and this is what lands them in trouble. While touring the Eiffel you may come across lot of small kids accompanied by their so called elder siblings who would show you some paper and ask you to read and then sign. The reason given by these kids are that the signatures are required for some kind of charity or for them to get a domicile. JUST AVOID THESE POEPLE WITH A SMILE. ..NEVER ARGUE..NEVER TRY TO READ WHAT IS THERE WITH THEM..PLEASE REFRAIN.
C. SEINE DINNER CRUISE
Its lovely to see the Seine river and the boats which are berthed right next to it. You always feel like taking the ride on these lovely boats. It's good to take a ride but if one can avoid one should not take the dinner cruise from the people who come randomly and ask you to take a discounted ticket. ALWAYS GO TO THE BOOKING OFFICE AND BOOK YOUR TICKETS OR YOU CAN PRE BOOK THEM ONLINE. AVOID TALKING TO ANY PERSON REGARDING THE TICKET NEAR THE EIFFEL. ITS A TRAP.
D. EATING NEAR THE EIFFEL
Avoid buying eateries near Eiffel as they tend to be over priced. Instead have a good sumptuous meal at your hostel/ hotel and then leave for the Eiffel tour. Also...if you ever need to buy PLEASE AVOID PAYING BY YOUR CARD. USE CASH INSTEAD. LOT OF CASES ARE REPORTED WHEREIN THE VENDOR USING THE CARD WOULD USE YOUR CARD MULTIPLE TIMES CITING REASON THAT HIS MACHINE IS NOT WORKING AND SOON YOU WOULD BE A VICTIM OF A CARD FRAUD. SO JUST AVOID IT.
E. PAYING FOR THE MACRONS AND THE SOUVENIR.
Lot of Indians who visit the Eiffel are enchanted by the lovely souvenirs and macrons which the vendors sell near the tower. We generally buy it after due bargaining thinking that we have got the best price and now we can carry a known piece of art and eatery with us. For your kind information anything which you would buy near the Eiffel is overly expensive. It's always better to come to a super market or the main city street to buy(Champs-Élysées, Notre-Dame are the best to buy).
Friends I have tried to cover the traps which I could see when I visited Paris. I thought of sharing these with you all so that when someone goes for the first time they wont be disappointed by these ugly situations!!
ONE LAST THING..
DON'T FORGET TO POSE WHILE YOU ARE NEAR THE EIFFEL TOWER!! CHEERS