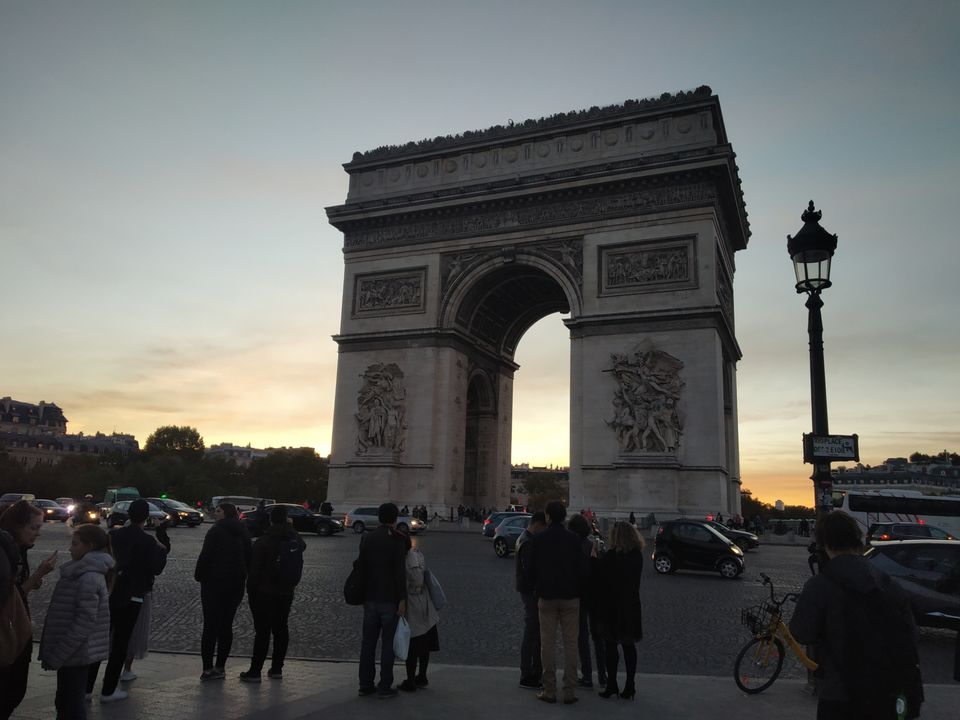 I was in Paris on an Official Trip, but did not waste my time not going to places by the evening.
People told me before I went there - To be careful and be back home before 8pm, But that did not happen even in a single day.
It's very safe to travel in the night. Just to be careful with the passports and money in the Metro. But nothing really scary exciting happened to me anyday with any stranger or passer-by. So I say it is safe to travel till midnight. There will be many people post work travelling on all metros during all hours.
Anyways, My hotel was at Courbevoie, it is a little out of Paris near La Defense (The IT Techpark zone). The 1st thing you have to know in Paris is how to travel on a Metro. If you learn to read the metro maps (Available in all counters in any metro station) you are good to be on your own in Paris 😇
On the 1st day, I took Metro from La Defense, Went to Charles De Gaulle, and walked to Champs-Élysées. The street is filled with High end Shops, and few of the most yummiest Eateries.
Choco eclair is a must try. And the Hot chocolate.
It's a nice long road with shops and expensive cars (Lamborghini Aventador) everywhere. It's a lovely street and a must visit place even if you are travelling alone.
#travel #solotrip #solotraveller #parisdiaries
Instagram : @ladyinpinkjacket