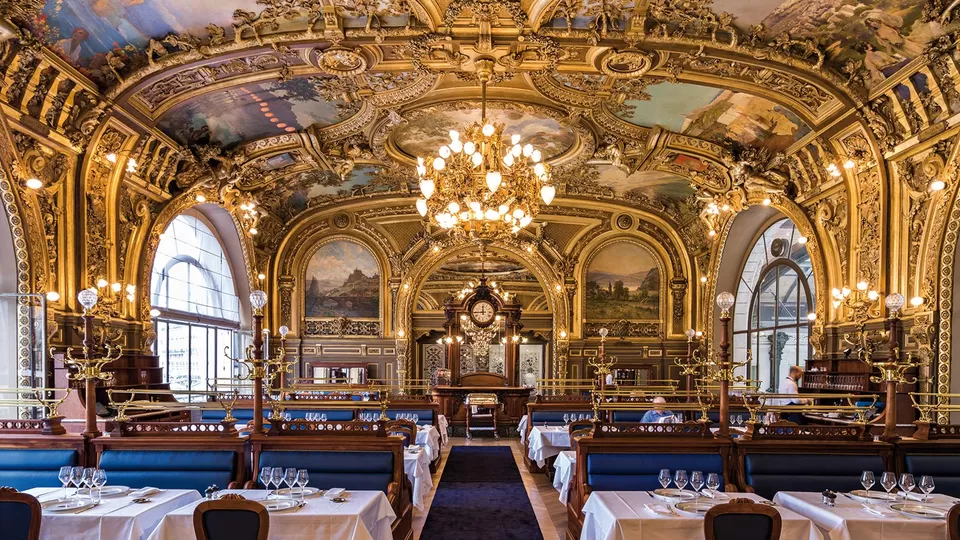 Paris is all about dreams, fairy tales and luxury lifestyle! Also not to forget about the French gastronomy which is famous worldwide for its fine cuisine with fancy preparations. Paris is home to nearly 94 Michelin star restaurants and I experienced fine dine-in in one of them!
Restaurant LE TRAIN BLEU
"Le Train Bleu" (The Blue Train) is a restaurant located in the hall of the Gare de Lyon railway station in Paris, France. It was designated a Monument Historique in 1972. The restaurant was originally created for the Exposition Universelle (1900). Each ornate dining room is themed to represent cities and regions of France and they are decorated with 41 paintings by some of the most popular artists of that time. Initially called "Buffet de la Gare de Lyon", it was renamed "Le Train Bleu" in 1963 after the famous train of the same name.
The restaurant has absolutely stunning décor worthy of a movie set. In fact, this gorgeous restaurant has appeared in several movies like Travels with My Aunt, La Femme Nikita, Place Vendôme, Only Daughters, Anthony Zimmer, and Mr. Bean's Holiday.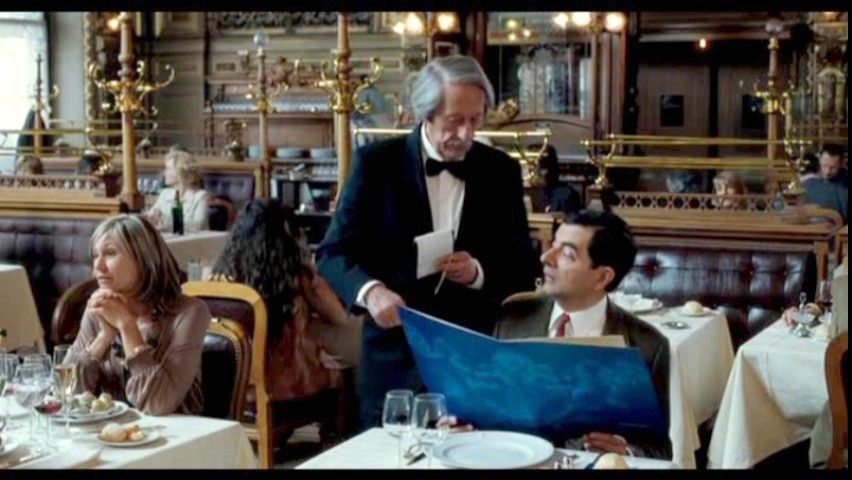 A Restaurant That is an Artistic Monument
The restaurant has remained virtually identical to its origins, even when it had to be saved from the demolition in the mid-1960s by the remembered French culture minister André Malraux. It is also true that in 2014 it was the object of a deep restoration that returned all its splendor. And in fact, Le Train Bleu has the category currently of Artistic Monument, which is a guarantee for its conservation.
In short, eating here is more than attending a banquet of genuinely French dishes. Sitting at these tables can stimulate the palate but above all excites the imagination while contemplating the stage.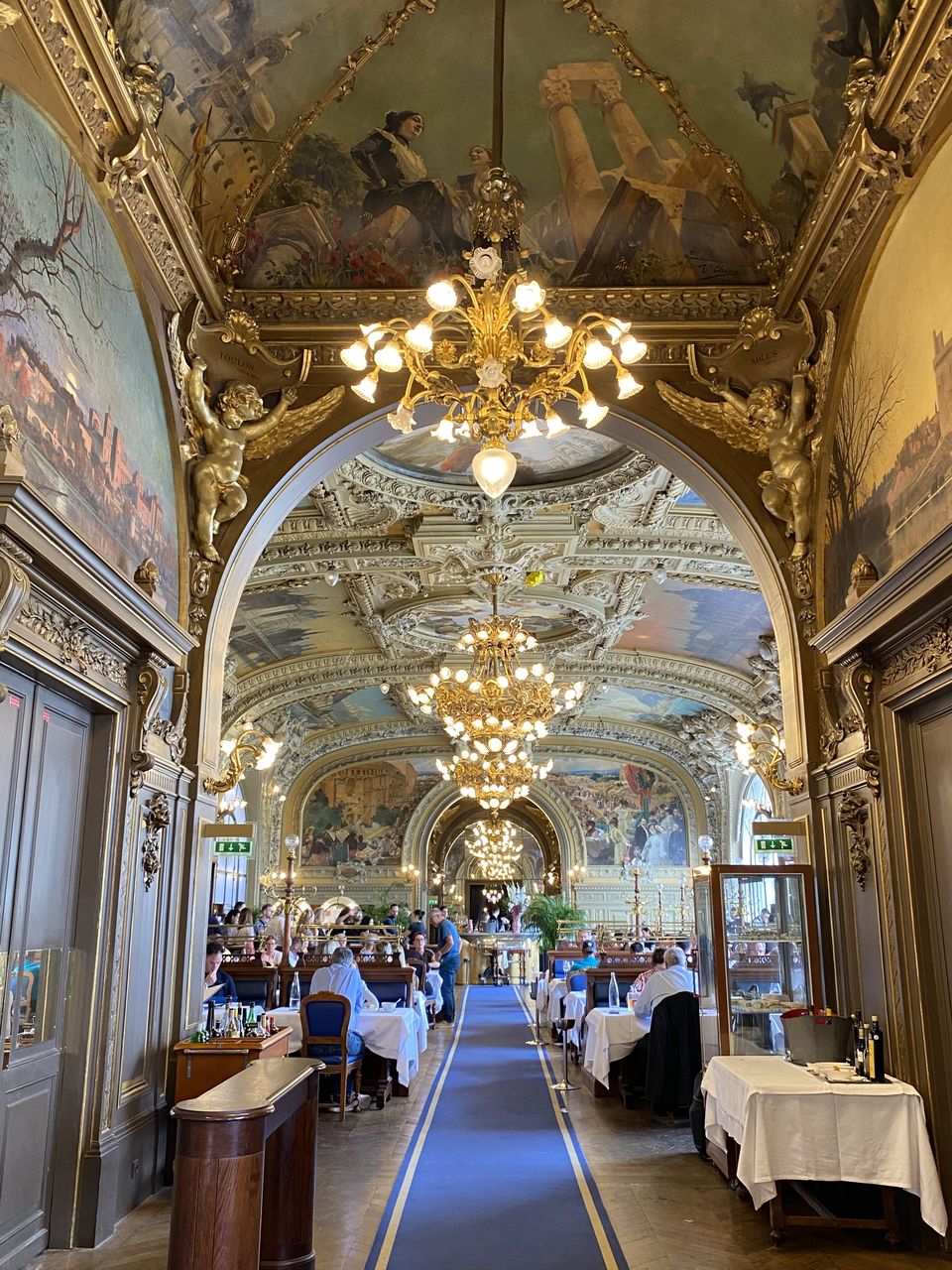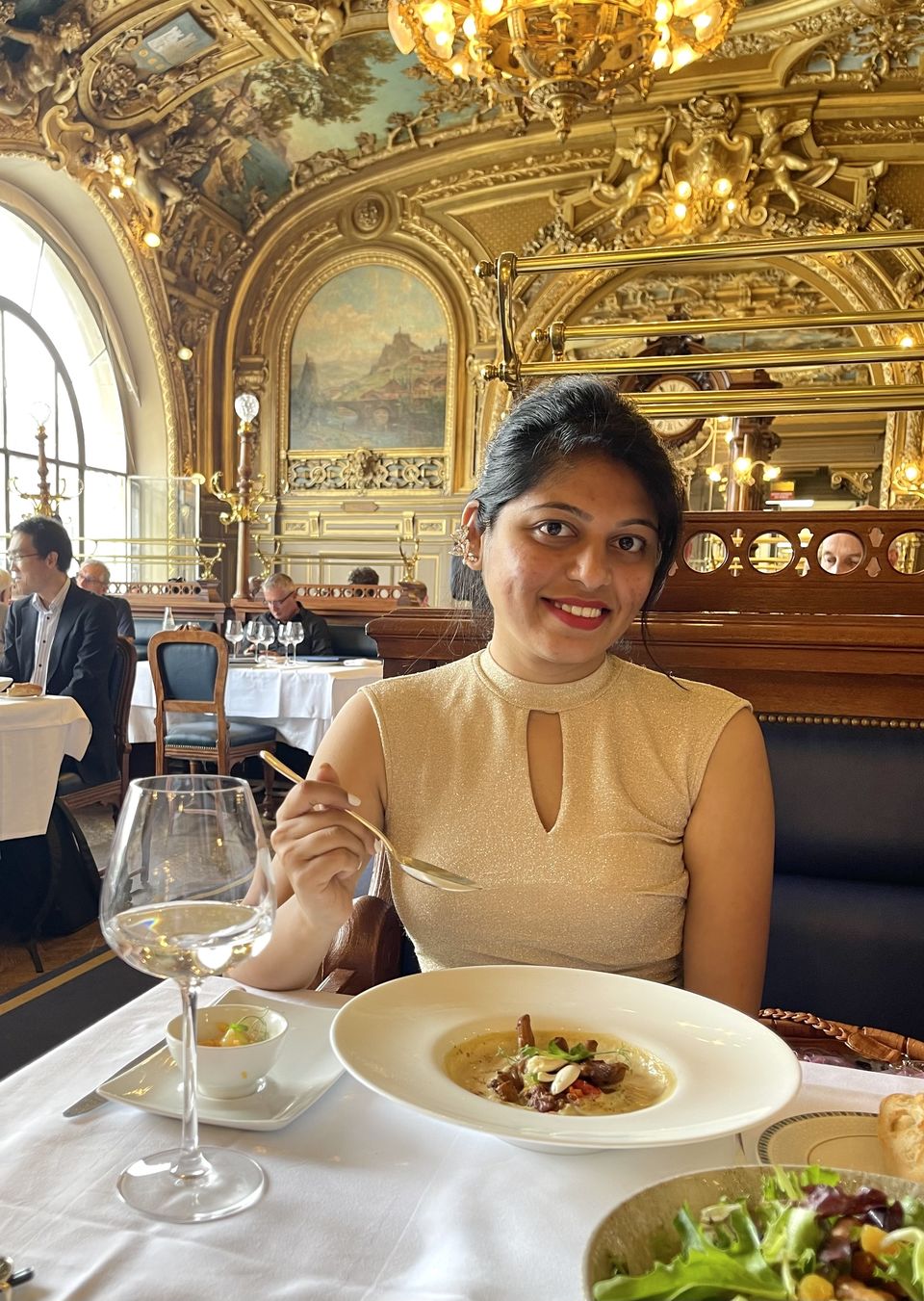 A Trip to LA BELLE ÉPOQUE
Everything here smells, tastes, come from the times of the mythical Belle Époque in Paris, when the French capital was the artistic capital of the world. In the same year that this restaurant was opened. Rodin worked in marble his sculpture 'The Kiss', or Georges Meliés was finalizing the ideas for his film 'A Trip to the Moon', in part partly inspired by the stories of a Jules Verne who was a venerated author in Paris.
You can really feel the difference of having a unique experience as being a royal in a lavish space with frescoes & chandeliers. It's a place for travelers of our time with the enormous charm of proposing a tasty virtual journey, both towards the past and the future.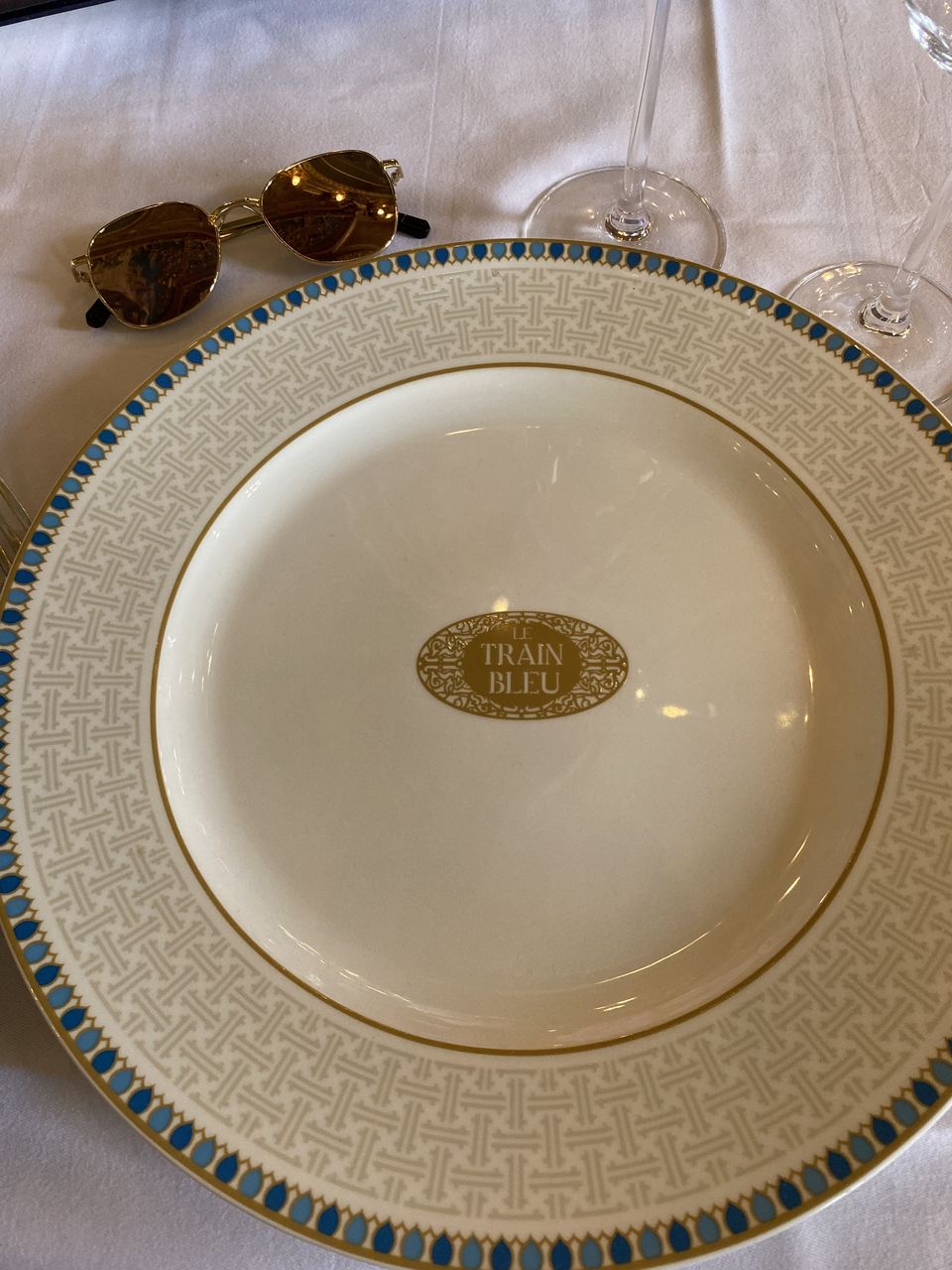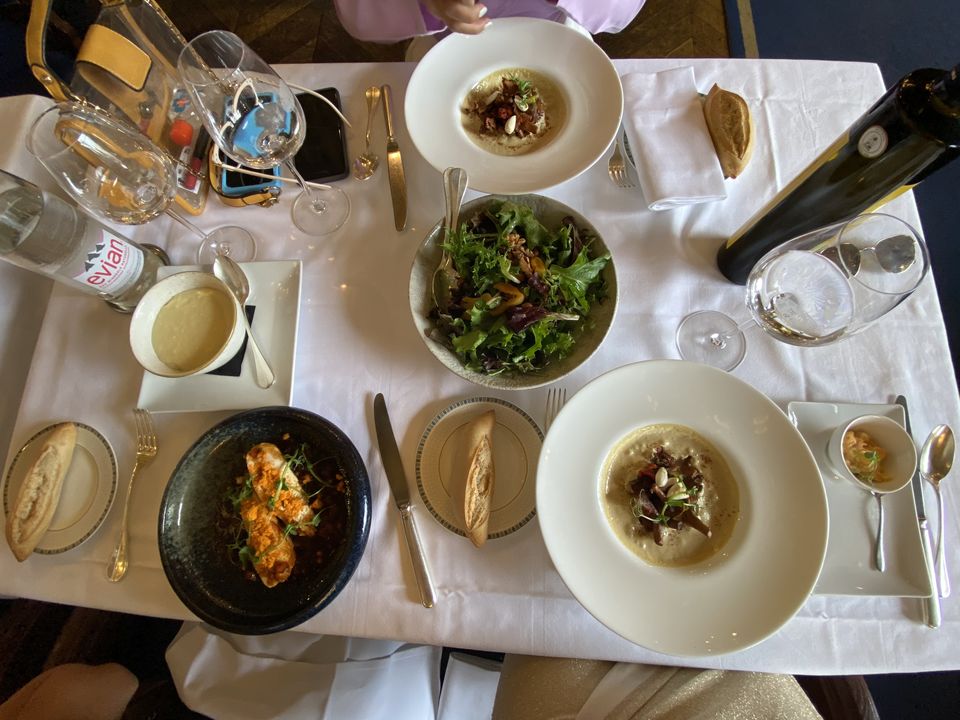 Treat Yourself with The Authentic French Cuisine
Visiting and eating at Le Train Bleu is an experience you are not likely to forget. The 250-place restaurant, under Chef Jean Pierre Hocquet with his team of 50, serves traditional gourmet French food, accompanied by excellent wines from a prestigious wine cellar. The menu of the restaurant includes most classic French dishes like Foie Gras & Steak Tartare. The pride of place is given to dishes in sauce, stews, broths and fumets. The service in the dining room is a real spectacle, with flambéing and cutting, carried out with precision and care by a team of passionate butlers.
3-course set menu costs around €65 including a half bottle of wine. Like most of the restaurants in Paris, this one also require reservation which can be done through their website - https://www.le-train-bleu.com/fr/
You need to make a reservation at least 2 weeks before the travel date and you also need to confirm it through email which you will receive a day before the date of visit!
Address:
Gare de Lyon
Place Louis Armand
75012 Paris
+33 1 43 43 09 06
To go to this magical place is to give yourself the opportunity to experience the pleasant sensation of boarding a time machine to find yourself back in the Belle Époque!
Click here to follow me on Instagram, where I share snippets of my travel-tales.