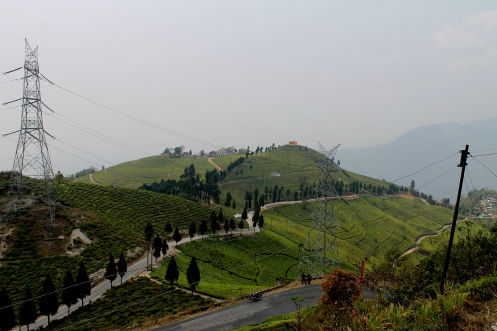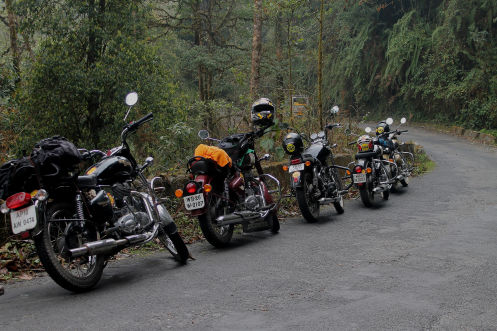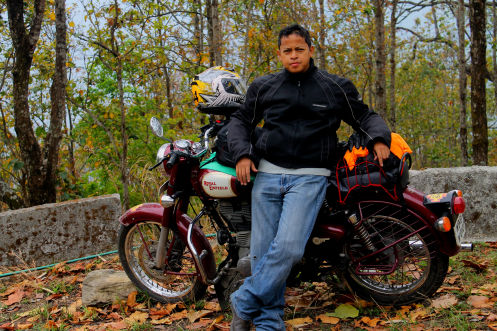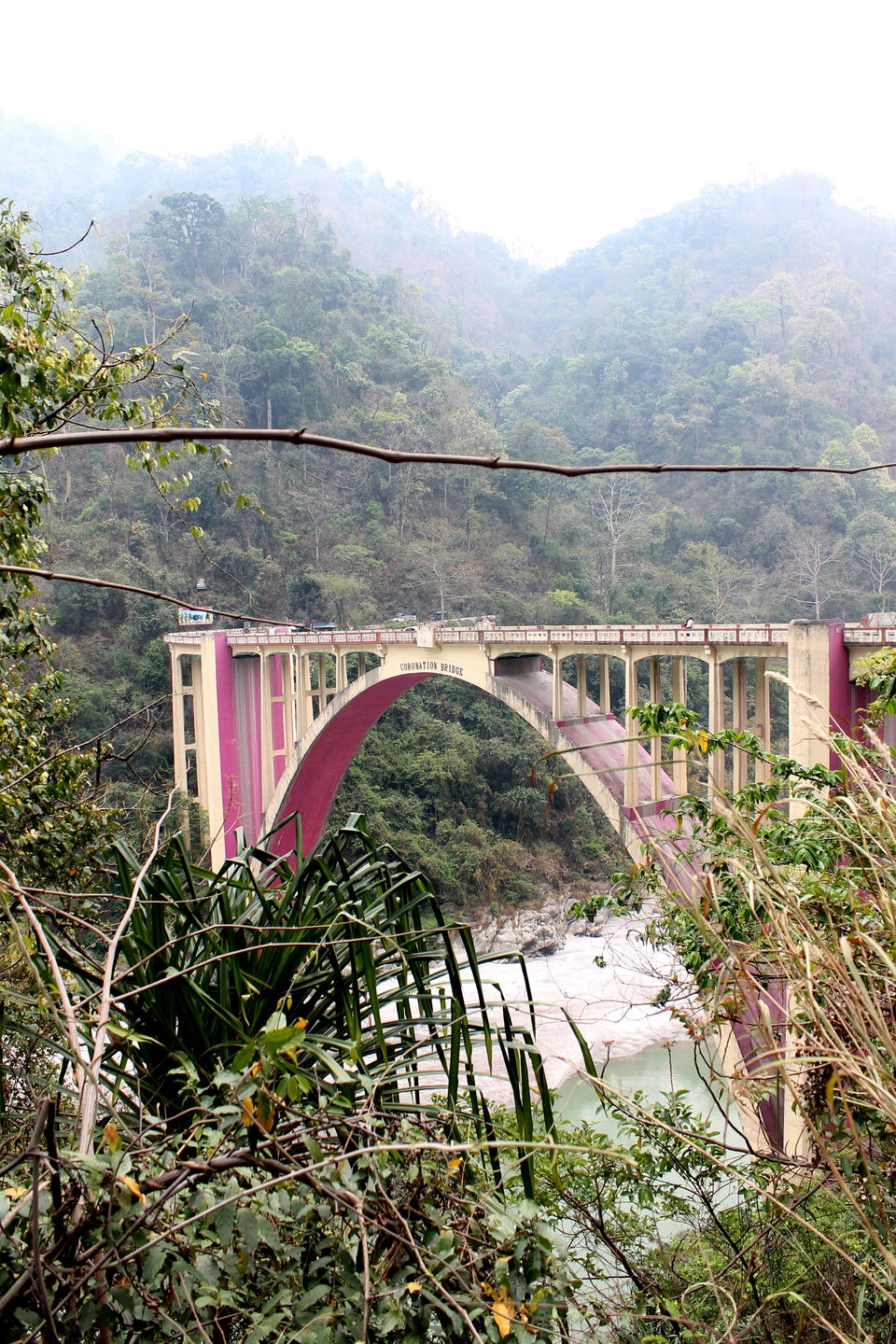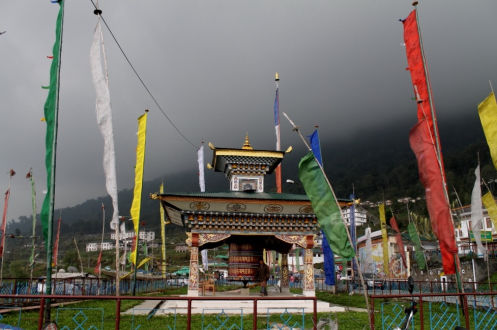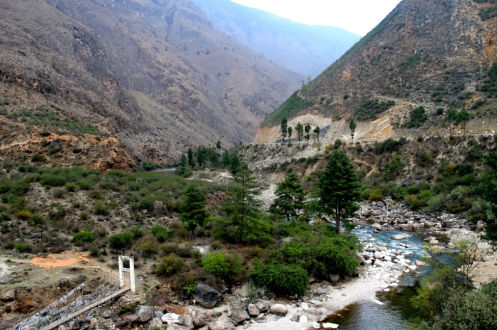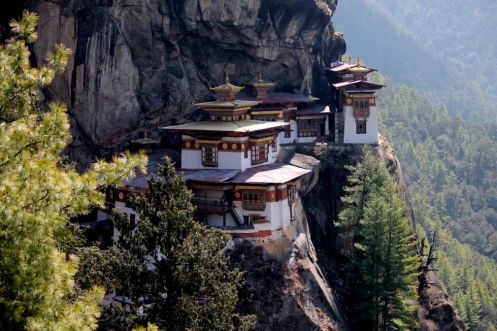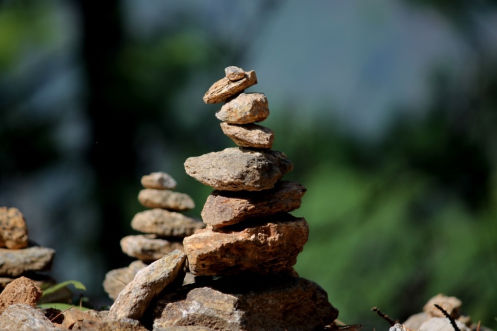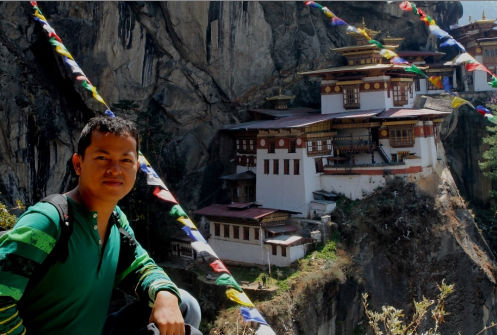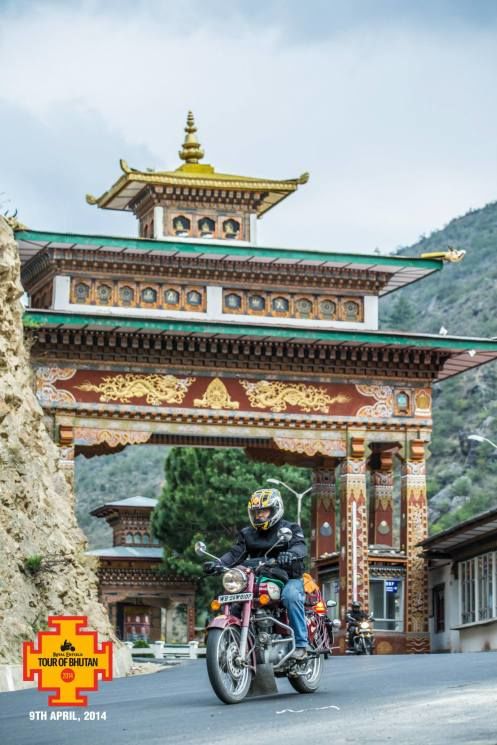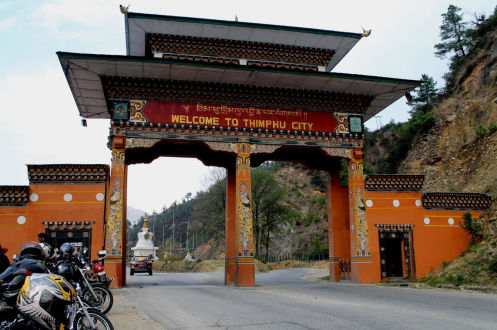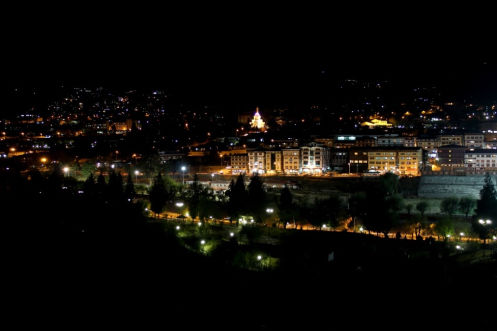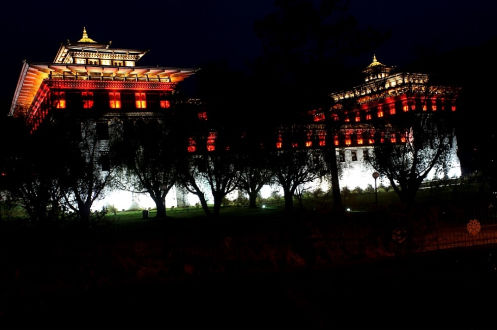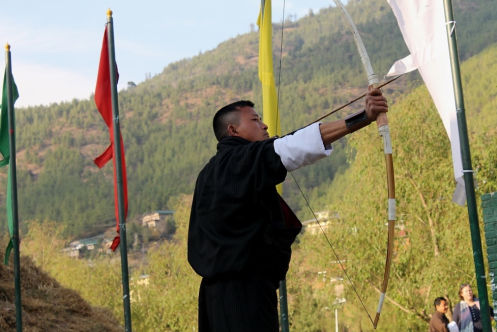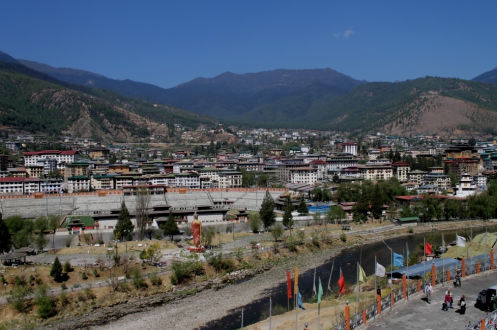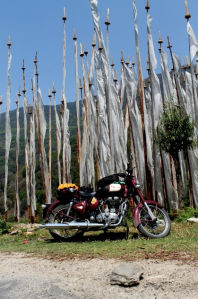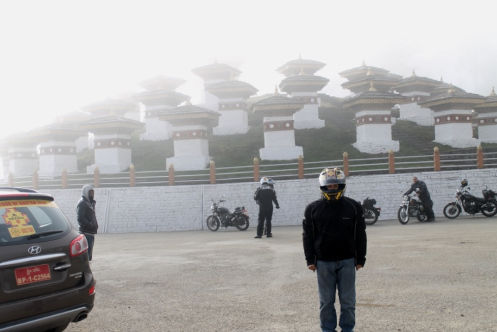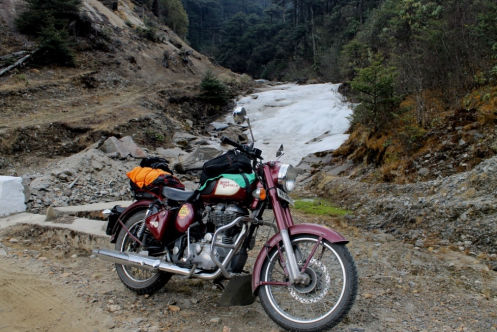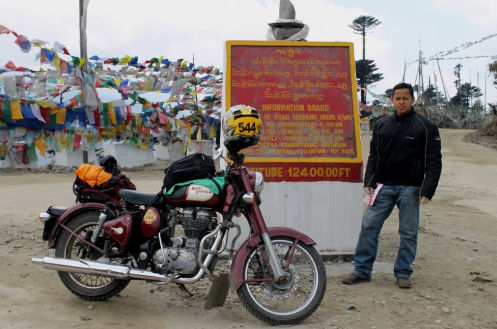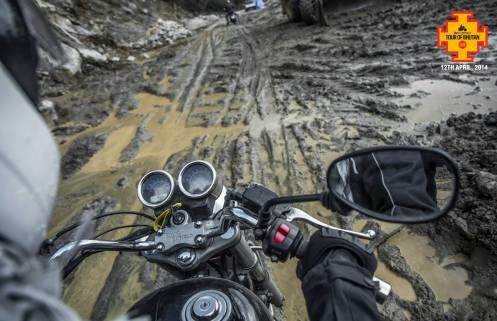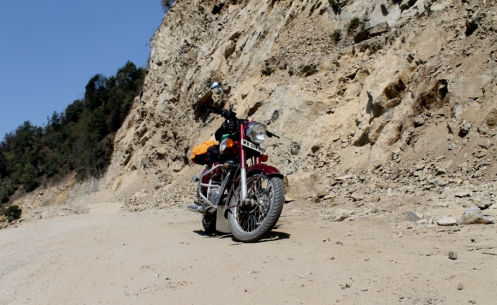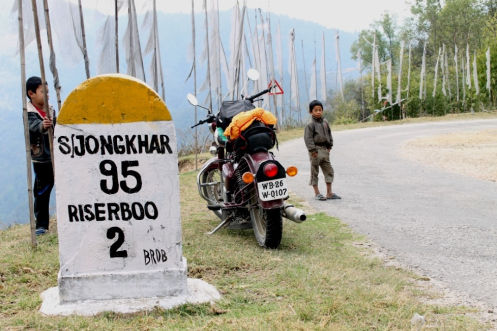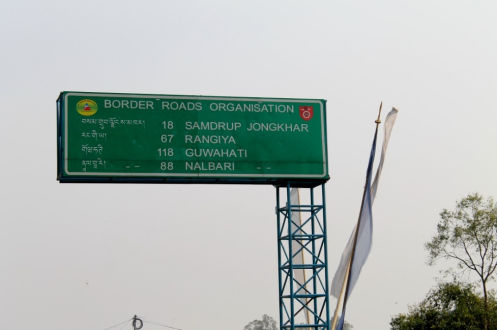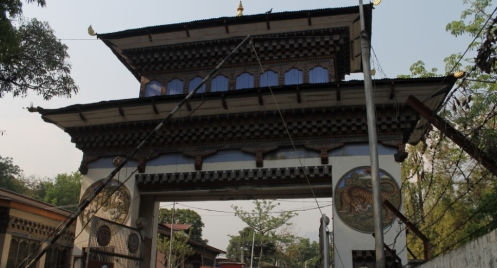 The bug bit me in 2012. I will ride to Bhutan someday. And since then there have been many plans. I have the option to do it with my friends or to go on a Royal Enfield tour of Bhutan. Finally, I decided to go with Royal Enfield as it is a first big trip for me and having no experience in riding long trips earlier; it is always good to have backups (spares, specialized mechanic, doctor and experience of fellow riders) in case any unforeseen incidents happen during tours on a foreign land. I planned to do that in 2013, but some priorities took over and could not make it.
In 2014, I was determined to make it. Already convinced my parents and my better half in 2013, so that still holds. Based on 2013 dates, I guessed the dates for 2014 long back in January 2014 and applied for necessary leaves. Once the dates were out and the registration was open, I went ahead and got myself registered for 'Royal Enfield Tour of Bhutan 2014'.
Some 20 riders from all over India registered for the tour. The tour was to begin on 6th April from Siliguri. Shipped my bike to NJP station by train and I reached NJP on 5th morning and headed straight to Hotel Cinderella, the starting point of our trip. At the hotel, I met other riders and started getting acquainted with each other. Next day was the day we would begin our journey.
Day 1: 6th April 2014 (Siliguri to Darjeeling via Mirik – 100 km)
After the breakfast and the briefing for the day, we started off towards Darjeeling. Our re-group point was Mirik Lake. Re-group points were created so that no one is left behind. Once everybody reaches a re-group point, we start off again for the next point/destination. After negotiating the bad traffic of Siliguri, we started climbing uphill. We crossed some scenic tea gardens and some small towns. Roads were not smooth, and we had to negotiate potholes here and there. But the ride was becoming interesting. The roads were becoming narrower, and we were on ascend. The surroundings were becoming greener. Hairpin bends were becoming more frequent. I never rode on hills before, but the tips from the experienced riders during the morning briefing helped. Finally, we reached Mirik Lake around 12 noon. Of course, there were stoppages for photos on the way.
After all the riders had reached Mirik, we started off to our destination of the day – Darjeeling. It started drizzling near Ghoom station, but we continued. Around 4 pm, we reached our hotel in Darjeeling – Gymkhana Resort. It was my second visit to Darjeeling for probably 16 years. There are more traffic, more pollution and more people on the road. But the weather was chilled even in the month of April, and we had to put on our Jackets when we went for a walk around the town. We feasted on some delicious pork ribs at Glenary's. We walked around for some time in the Darjeeling Chowrasta and came back to the hotel. Watched India/Srilanka T20 final. India lost, all of us had dinner and went to sleep.
 Day 2: 7th April 2014 (Darjeeling to Phuntsholing – 210 km)
We had to cover a long distance. So after having early breakfast and daily briefing, we started off from Darjeeling around 7 am. It was drizzling, and there is lots of traffic on the road. It took us some time to get out of the town. It was mostly downhill from Darjeeling and going downhill seem to be more challenging than going up, at least for me.
After a lot of photo breaks, we took around 3-4  hours to reach the Coronation Bridge over Teesta. Have seen this magnificent bridge so many times while going to Sikkim, but never crossed over it. After crossing the bridge, the road gradually widened up and then it was mostly plains and butter smooth roads. Roads are mostly maintained by BRO. After having lunch at a Dhaba (which was also a re-group point), we headed off towards the border. Although we were 20 riders, we were usually going in a group of 2-3 together who are comfortable with The population pace. We were doing good speed on the empty roads towards Bhutan; suddenly I noticed that my riding partner had a flat tire. It was middle of nowhere with tea gardens on both sides. We lost some good 2 hours getting a mechanic from a nearby town, replacing the tube and making the bike ready. After that, it was an hour's ride to the border for the 2 of us. Also passed by some national parks before reaching Joygaon, which is the Indian side of the town; the Bhutan side is called Phuntsholing. We crossed the border. There was a big gate, and the other was of the gate is Bhutan. We have ridden to a foreign country on a bike, and that's some feeling I will cherish for a long time. Bhutan is a different sight altogether. Clean roads, clean air, very fewer people on the road, cars/bikes parked in designated places, and the most noticeable thing is – lots of KIAs, TOYOTAs, Mitsubishis, Hondas. They even have Toyota buses. It took us some time to locate out hotel – Peling Resort, which was around 5 km from the town.
Day 3: 8th April 2014 (Phuntsholing to Paro – 180 km)
We had to get our permits done before we move onward towards Paro. In Bhutan, the men have to wear a traditional dress call 'Gho' all the time in offices, and during official work, even the students have to wear that. By 12 noon all our permits/immigration processes were done. Some of us got ourselves Bhutan sim cards, and we started off towards Paro. Road were awesome in the beginning – wide, smooth and had lots of turns. Enjoyed doing the cornering on these roads. After riding for around 20 km, we encountered dense fog. Visibility was not more than 10 meters. We had to ride at less than 10kmph, and we were going uphill. Suddenly fogs got cleared and we found ourselves above the fogs. We were told about sudden change in climate in Bhutan. One thing I noticed was, we were not encountering oncoming traffic for miles and miles on highways. I found it unusual because it is not such in India. Population of Bhutan is around 7.5 lakh, i.e., less than Kolkata! So probably this us how it is in Bhutan. We saw a lot of colorful prayer flags all along the way. As we were approaching Paro, there were lots of tempting scenes for a photo session. So by the time we reached Paro, it was almost dark. At Paro, we stayed at Namchi Sholing Resort.
Day 4: 9th April 2014 (Paro to Thimpu – 60 km)
Today we had the option to go to Paro Taktsang (popularly known as Tiger's Nest) or visit the city, Paro (which has the only international airport in Bhutan). After breakfast, most of us set off to trek the Tiger's Nest (others decided to explore Paro). On reaching the base of the hill, from where we have to start the trek, we can see our destination far away on the hill. The tiger's nest is built on the cliff of the hill, and it is believed that Guru Padmasambhava performed meditation there.
We started our ascend the hill. The trek was around 4-5 km, but it was all uphill, almost 45-degree inclination. Never felt so tired in my life. Had to stop after every 4-5 minutes. So many times I thought of returning, but continued the trek. Found so many people from European countries in their 40's or 50's giving it a try. This probably motivated me (I am still in 30's). After a trek of around 45 minutes, we reached a cafeteria where we can get a good view of the Monastery.  But that's only half way covered. Finally after 1 hour and 45 minutes, we reached a point where we can get the best view of the Tiger's Nest. Break for more photos. The trek is not over yet. From there on we need to go some 700 steps down, and 400 steps up to get to the Monastery. It took me another 30 minutes to reach the monastery. The descend to the base took me some 1 hour. We had lunch at the cafeteria on the way down. On reaching the hotel, once everyone arrived, we headed off to Thimpu. It was a short ride of 60 km. So took lots of photo breaks. We stayed at Hotel River view which has a great view of Thimpu town.
Day 5: 10th April 2014 (Rest day at Thimpu)
On this day we got our bikes checked and went out to explore the city. We visited the Thimpu Chorten (Stupa) and Takin preservation center. Takin is the national animal of Bhutan and it looks like a mix between a goat and a cow. We roamed around the city of Thimpu and bought some memorabilia. In the whole of Bhutan, there is only one traffic point, and it is manned by a policeman. It is a delightful sight as it looked like he is dancing to some tunes and controlling the traffic. Archery is the national game in Bhutan, and it is widely practiced by the people, both with traditional and modern bows/arrows. We got to see archery practice by some archers in a stadium.
By evening, we went to Buddha point, which has a huge statue of a sitting Buddha. It was on top of a hill and in the chilling wind, we did not stay there for long. This was one place we should have come in the morning. By late evening, we went to the King's Palace (Thimpu Dzong). The Dzongs are forts built by kings, and they are usually found in most big cities.
Day 6: 11th April 2014 (Thimpu to Bumthang – 270 km)
Today was supposed to be a long ride. We started early, but the weather condition was getting tougher. As we were ascending, the weather was getting tougher. It was getting colder, and the fingers were getting numb. In around 1.5 hours, we reached Drochula Pass, Drochula pass has 108 chortens all around. It was foggy, and the temperature was freezing. I did not dare to take off my helmet and after clicking few photos, we moved on. The road was not very smooth and encountered lots of places where there were no roads at all. In some areas, roads we kept closed for an hour or couple of hours because they were being widened and blasting of the hills takes place during those hours. So road conditions were rough mostly. But the ride was scenic. We could see snow-capped mountains, waterfalls, yaks and wild horses on the way. By evening, we entered Bumthang. Bumthang is a beautiful valley with a nice landscape and lots of greenery. We were encountering cold temperature, and the chilling wind was not helping us. By late evening we made it to Kaila Resort in Bumthang.
Day 7: 12th April 2014 (Bumthang to Trashigang – 300 km)
After the briefing, we started off to a place for a group photo with all the bikes and service vehicles lined up. Today we will go through some of the highest passes of Bhutan. Roads were, as usual, scenic and we encountered slush, water on the road. The temperature was freezing as we encountered some frozen rivulets on the way.
We reached Thrumshing La, the highest pass in Bhutan at 12,400 ft. We spent some good time taking photographs there. Since the roads were not good, it was the night when we reached the hotel (Druk Doethjung Mountain View). The approach road to the hotel was bad, and I had a fall maneuvering a big rock on the road. Thanks to the riding gears, I did not get hurt.
Day 8: 13th April 2014 (Trashigang to Guwahati – 290 km)
The last day of the tour and it is a long one again. We started the day on bad roads and then the roads were becoming worse. We were riding on pebbles, sands, slush, and water. In the morning briefing, we got tips on how to ride on such roads. But the trick is not to over speed and pace up within limit.
We were riding through dense forests and were longing for tarmac. As we are approaching the border town Samdrup Jhonkar (border town towards Assam), we found amazingly good roads, like the ones we rode on the way to Paro. It was smooth, wide, some moderate turns where beginners like me can enjoy doing some cornering.  I could see signboards mentioning Rangiya 'x' km, Guwahati 'y' km and started feeling home.
After going through the immigration process at the border, we entered India. The roads till Rangiya were excellent, and they were straight for a change. We crossed Rangiya, Baihata Chariali, crossed the Brahmaputra over Saraighat Bridge. My plan to take a photo on Saraighat Bridge failed because of the traffic. Finally reached Hotel Brahmaputra Ashoka around 7 pm and were welcomed with Gamusa and Japi.
So I did it !! I rode to a different country on a bike, covered around 1500 kms in 8 days. That's one item ticked on my big list of 'things to do before I …' and it will take some time get out of the hang-over of the trip. It is more than a month since I completed the trip and already longing for another such trip. Probably in another 2-3 years.
This trip was originally published on chittaranjanmoran