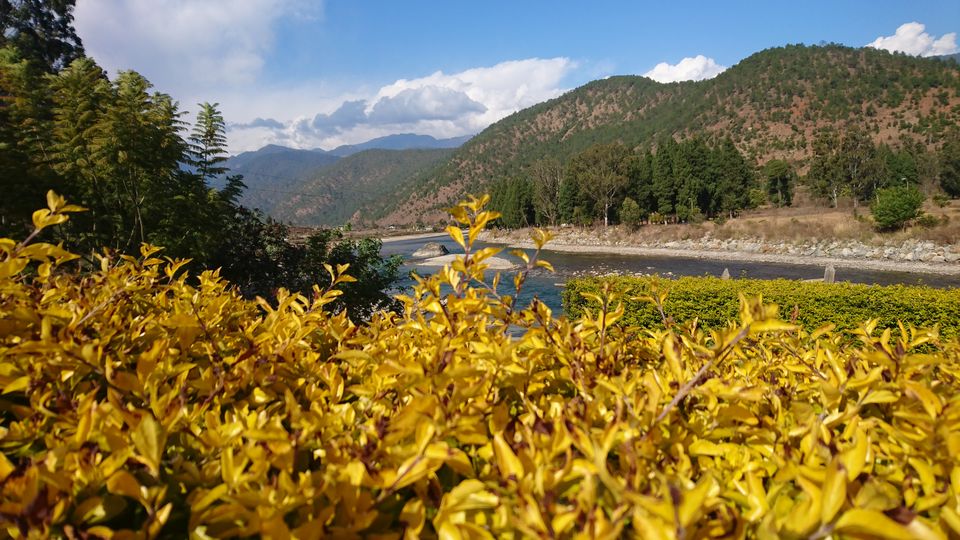 Before the Beginning :
After I traveled parts of Southern India, alone, I thought of increasing my limits to further beyond. I had passport at that time, but somehow i felt Bhutan was safe to travel alone. So I took the challenge. Away from the family, friends... I started what become a 'World Tour Project'.
Transit :
If you want to visit Bhutan, the first stop for anyone is Siliguri. There are border crossing on NE side of India but it is not well established and ordered as that of the Phuntsholing. I am from southern part of India and my first transit was Kolkata.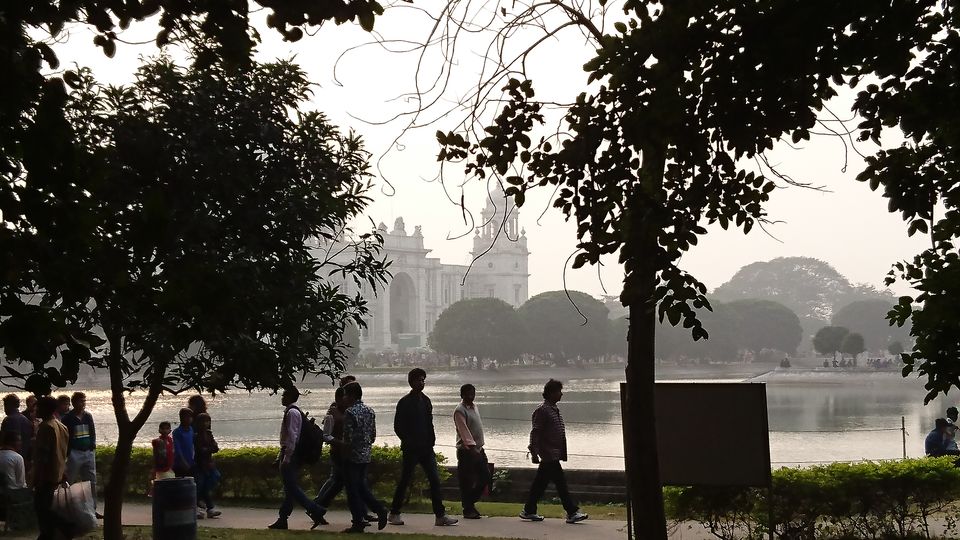 From Kolkata, you will get direct busses on alternate days. So check whether the Bhutan bus is available on the day of your travel. The travel booth is present on Exit side of the bus stand. If you didnt find any bus like me, you will find a lot of busses to Siliguri. It is usually a Night Journey. So i stayed in Kolkata for 2 days and I was on my way to Bhutan.
From Siliguri, there is a Bhutan bus depot that will take you to Jaigon/Phuntsholing. These are the border towns of the two countries.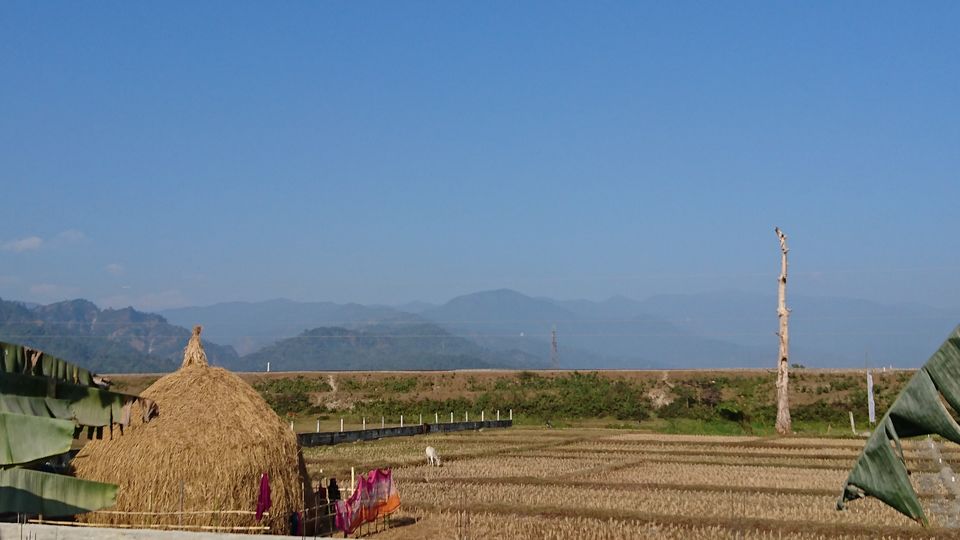 Entry Requirements :
You can enter Bhutan through the gate. On your right side, you will find an office where people stand in queues for the permit. In Phuntsholing they give permissions only to Paro and Thimpu or anything in between. They wont give you permissions for Punakha or Bumthang. For Indians, you dont need passport, but you may need your election card or any ID proof. They check strictly and you dont need to bribe them. There are people there who would exchange your money. Remember 1 Ngultrum = 1 INR. So I took the money and had a permit given to me.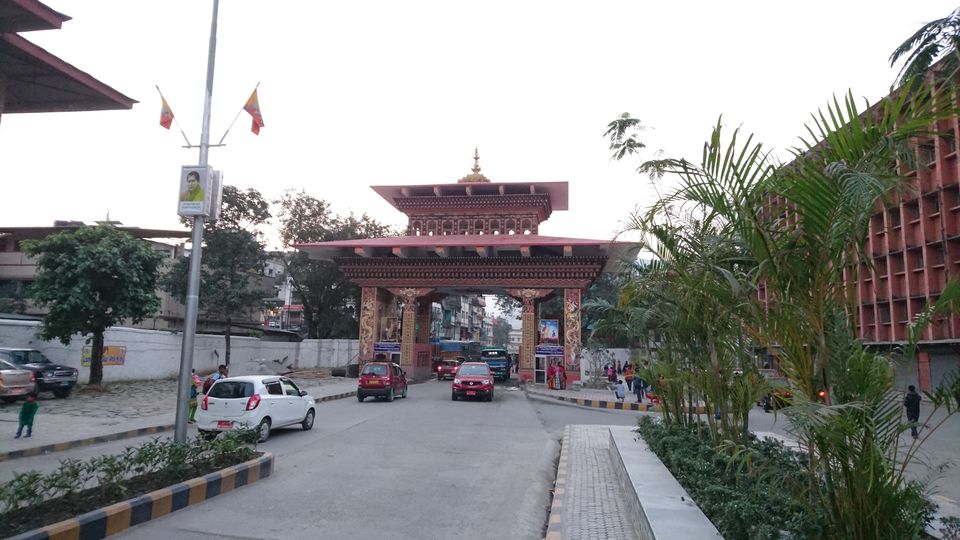 You can see the difference as soon as you enter the gate. People of Bhutan usually follow dress code. You can even buy those in the market for around 2000 Ng. The roads are clean, People are friendly, It is happy Bhutan after all.
As it was late, there were no busses and I had to stay in a hotel there for the night and thought of exploring Phuntsholing first. Remember Bhutan is 15 minutes ahead of us. If you cross the border, the time is different. If you have booked anything, follow BST not IST. If you reach Jaigon at 5:00 pm. It means it is 5:15 pm in Bhutan.
Phuntsholing :
As I was travelling in winter, it was cold. From -4 to 10 degrees, the climate changed. I was OK with that. So in the morning, i gave the place a try. I was accustomed to Bhutan tradition. I came to know the various temples and the people behaviors. Temples or Monasteries are called Dzongs. The thing you note about Bhutan is their Prayer flags. They are tied such that, their customs and tradition be spread along the air. I found a trail which showed me a way to a river called Torsa River.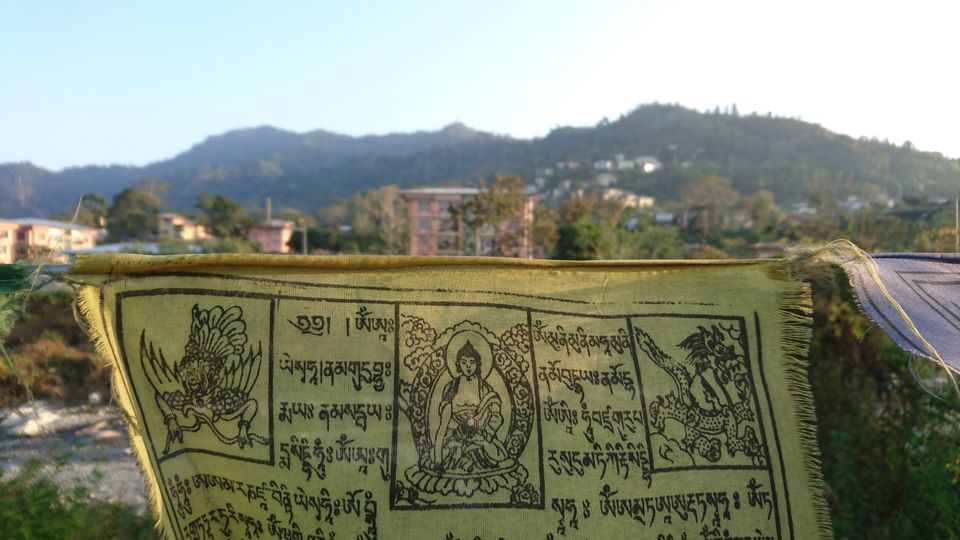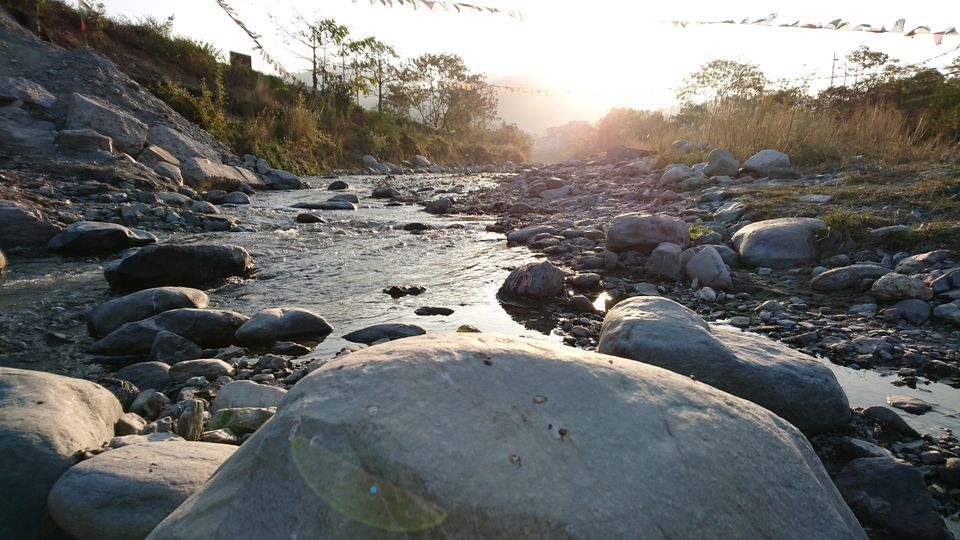 The native tribes live on the other side of the river. The white stones along the path, Blue water flowing as if they are purer than your Bisleri water. Ah!! I want to go there whenever I think of it. It is absolute beauty. I tried to take underwater photos (Yeah!! it was freezing cold). I soaked my shoes while getting down to the river and that made my feet hurting because of the cut.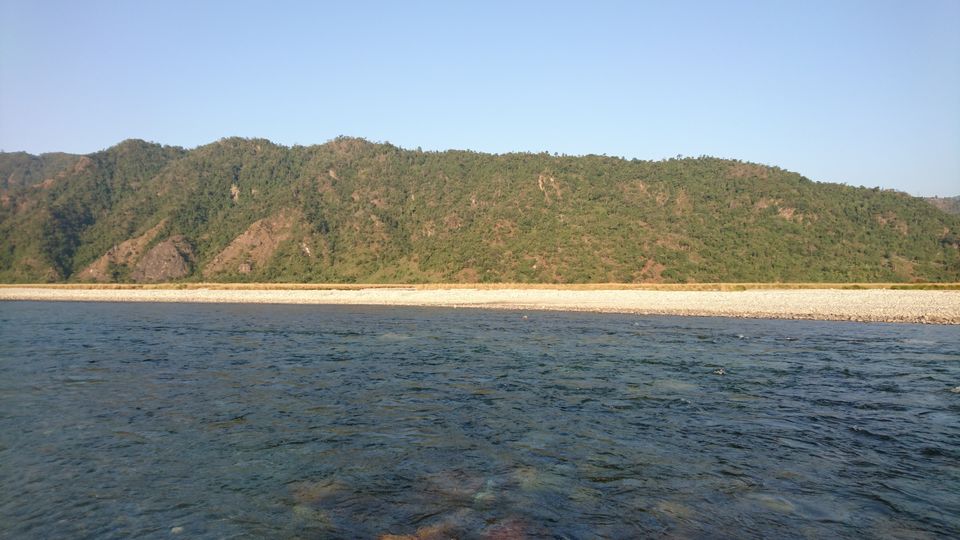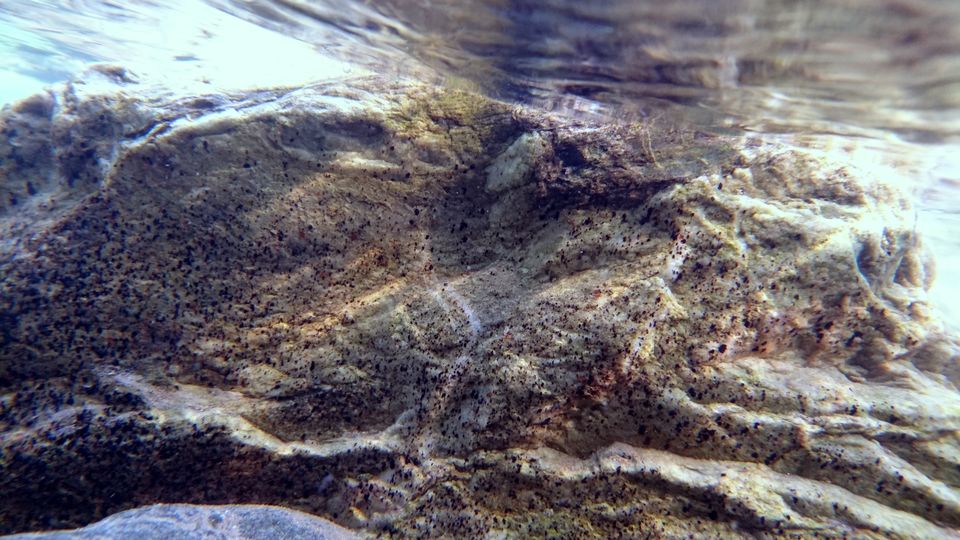 I visited local shrines and took a hot bath and was willing to travel to Paro. Note : In Bhutan, busses leave early in the morning. So I missed them. Luckily i found a guy who is on his way to Paro and I hitchhiked. Well I paid him in the end.. But it was worth it!!!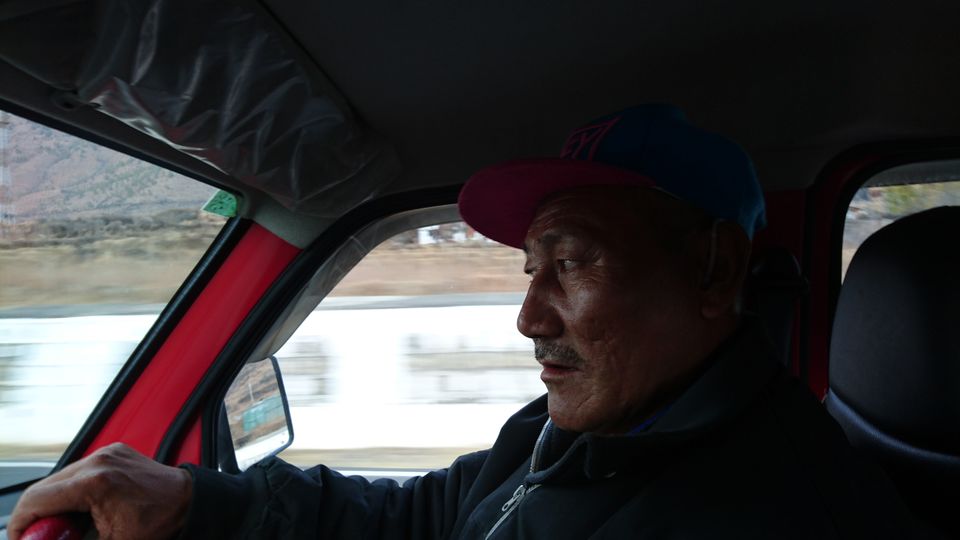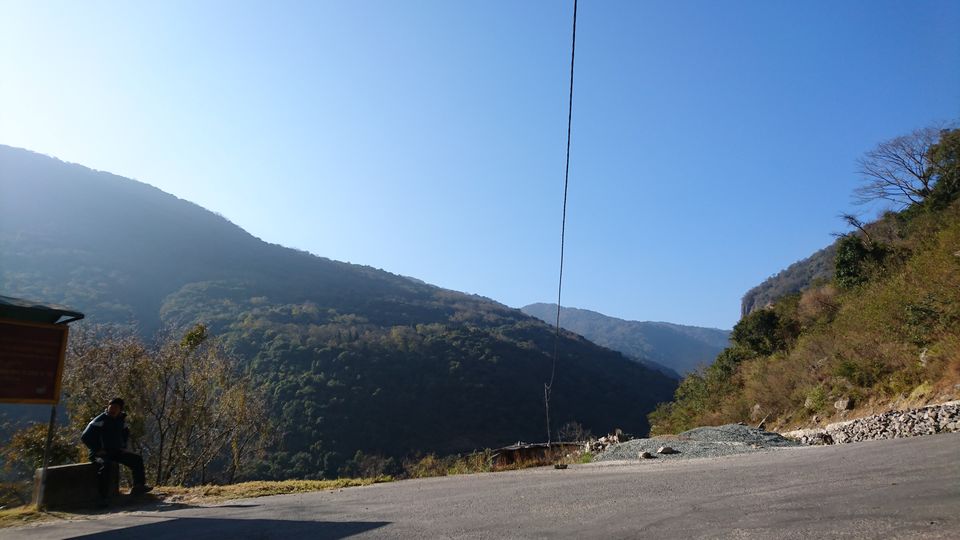 On the way to Paro, there is a small place called Chukkha. I am not allowed to go there (Remember Permit!!). So he had his business in Chukkha and thus I was there on the valley which I cant take a pic of (Rules). So then By evening I reached Paro.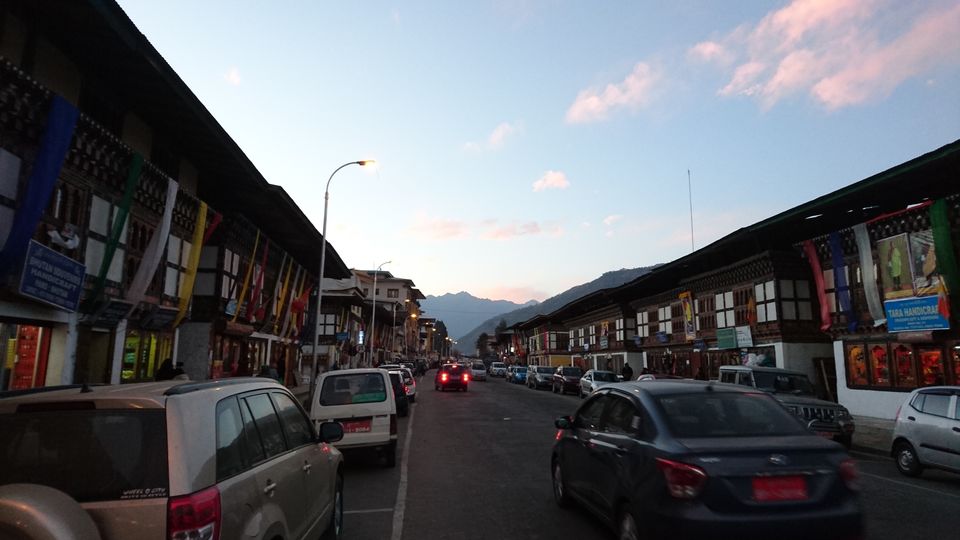 PAROOOO!!! Wow!! Absolutely amazing. It is nothing you could ever think of an Asian city. The roads, the rivers flowing and the view of the airport which I didnt believe it was an airport. Then I reached Paro Center.
Paro :
Paro is the main center for any tourist who is visiting Bhutan. It had Tiger's Nest, the symbol of Bhutan. I learnt the language of Bhutan, Dzongkha a bit. Simple words. First thing I did was I found a hotel and freshen up and bought new Floaters. If you want to take anything home from Bhutan, you can buy a lot of things here. From Souvenirs to dress, You can eat Pork/Beef. The only bad feeling in Bhutan was that the constant smell of Ghutka/Betel Nut. I bought some things back from Bhutan.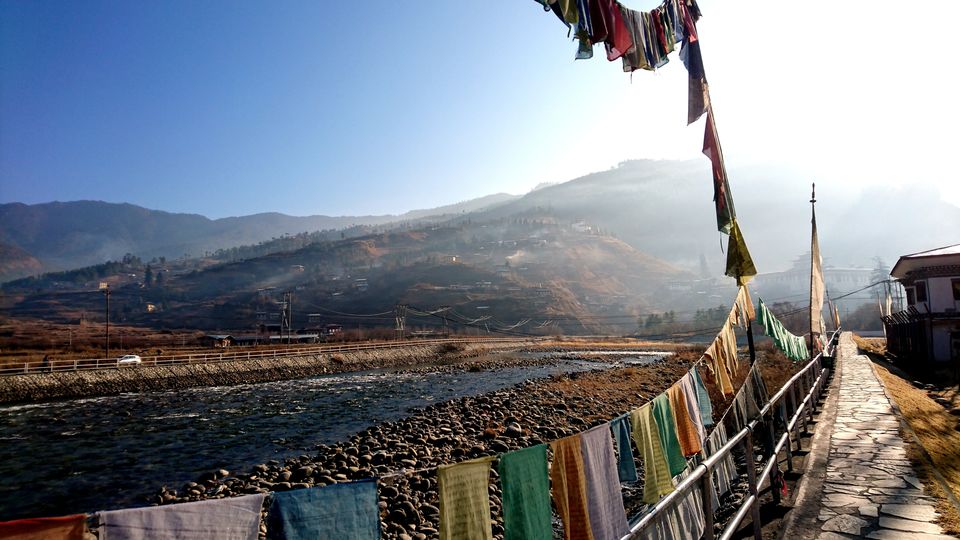 The lady at the hotel was so good. She was nice and used to talk to me well. I forgot the name, but it is there near the market. She did really help me to find good taxi. Next day morning after taking some sunrise photos in Paro, I started going to Paro Taktsang (in English, tiger's nest). I didnt take any sticks or donkeys or horses to my way up. I went half way but couldn't proceed further because of the steepness. There is a view point and tee stall at the mid way to the temple. but i was tired to do that. May be because I walked faster the bottom half. My leg was still hurting, So I thought of stopping midway and have some tea or refreshments. Only 5% of the people who started climbing will actually climb till the top or you should have come with a guide. I heard from a friend there that it was beautiful. I made some new friends there. A british, and an american and we started to share our travels. If you are a foreigner, you must pay 250$ daily for the government. And she said, the flight to Paro is awesome as you fly on the Himalayas. So after 3 to 4 hours I came down and visited the Dzongs across the river. Children, dogs, security guards, everyone was so friendly. I met a couple from my hometown. But i chose not to be with them for long.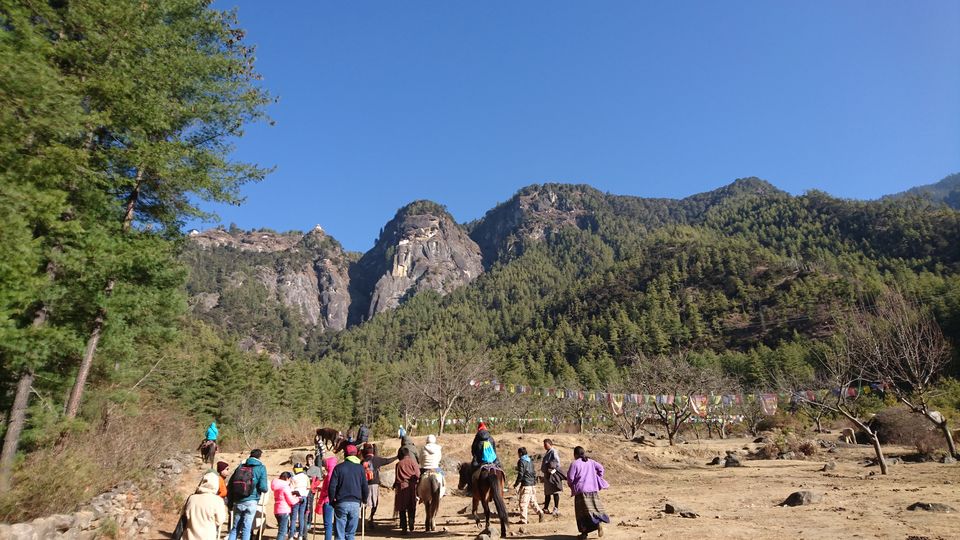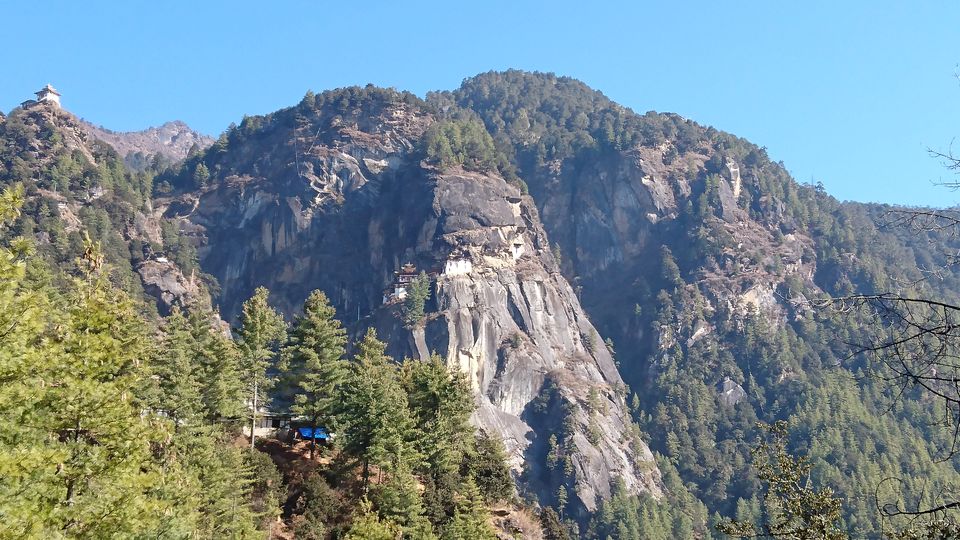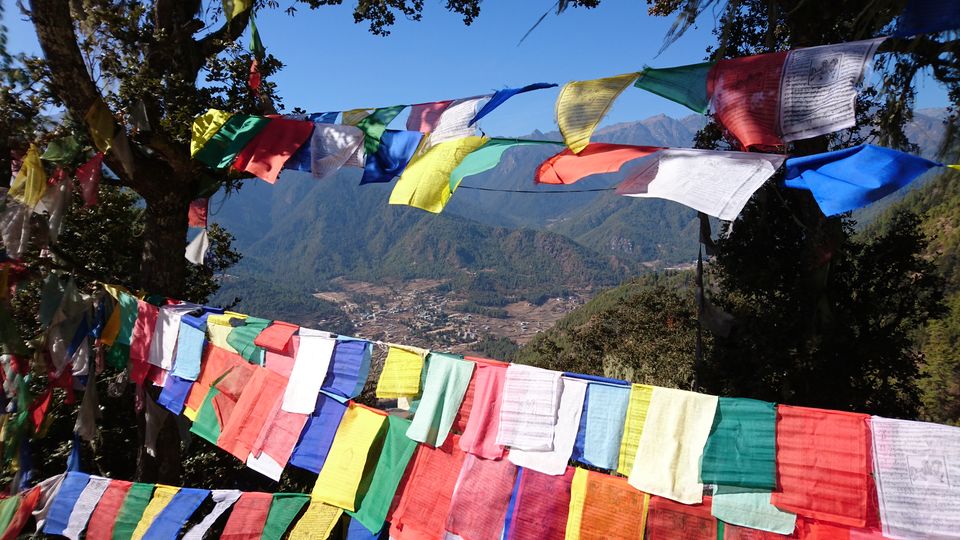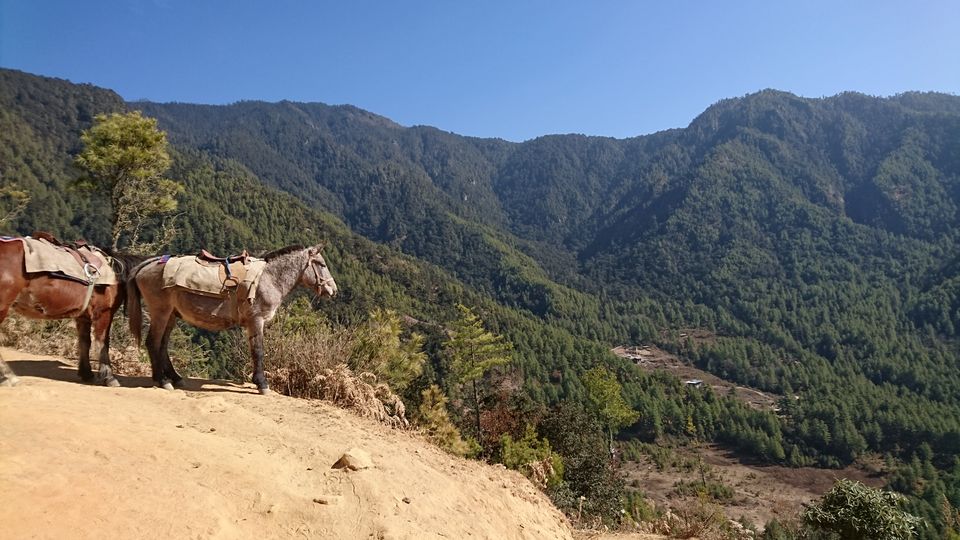 A beautiful monastery, awesome people, friendly monks, There was a girl, she was the definition of Beauty. I am not going to say much about it anymore.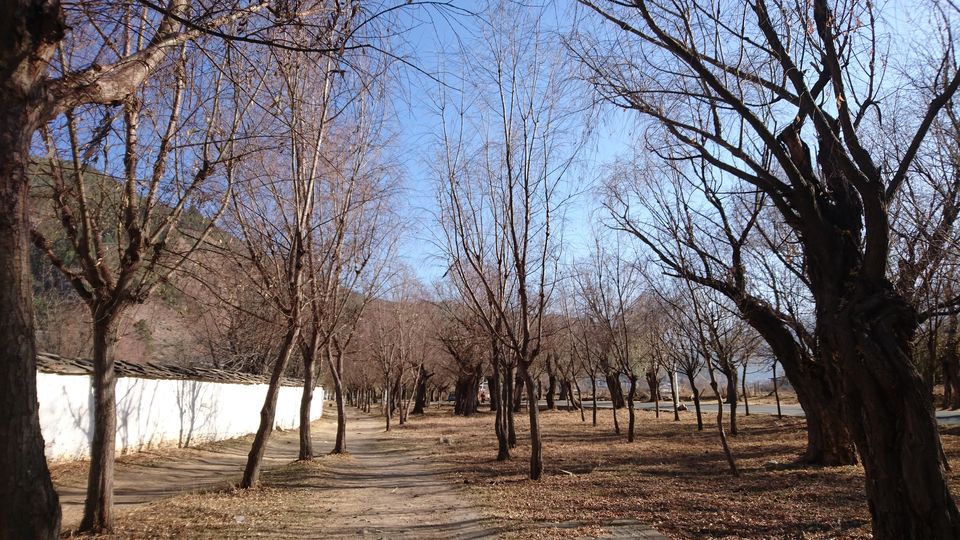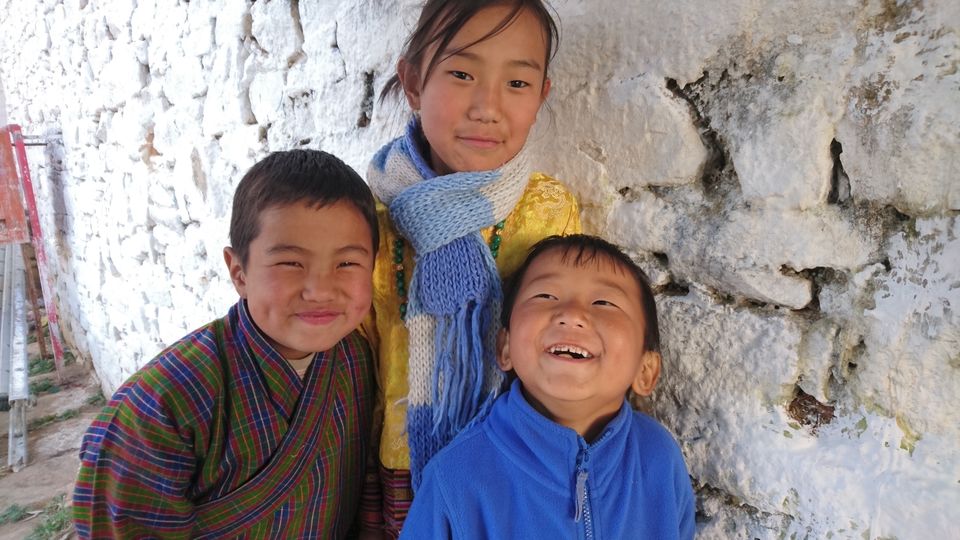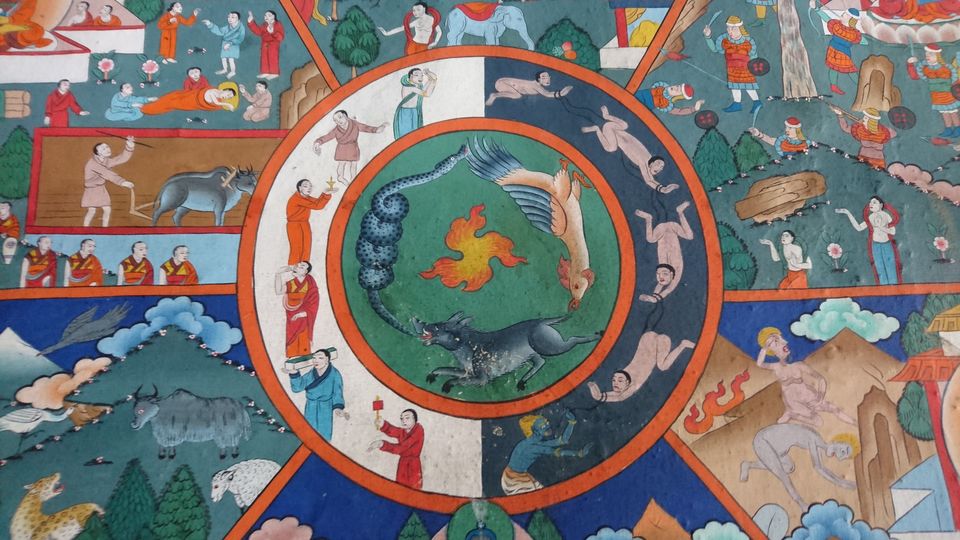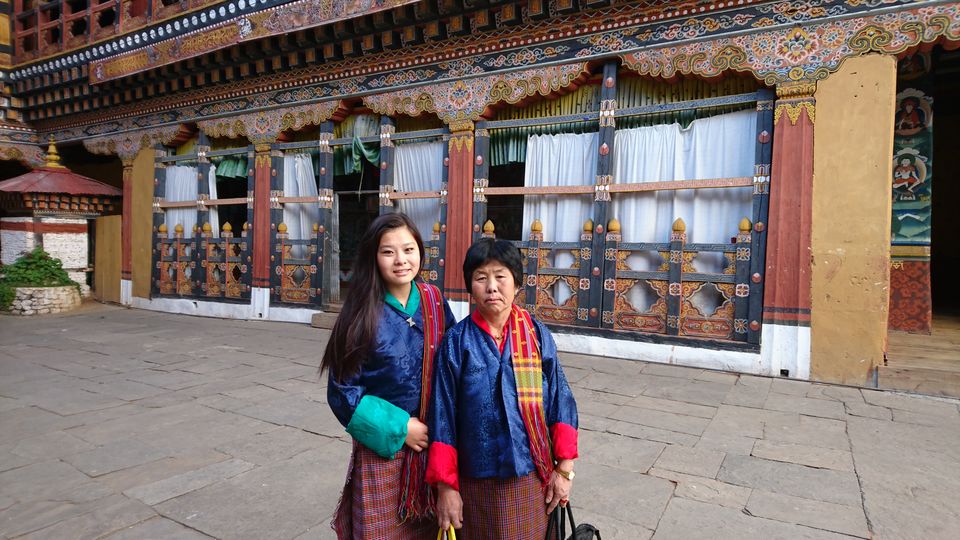 Thimpu :
Next morning, I took a bus from Paro to Thimpu, It is a beautiful ride. The road goes in parllel with the Paro Chu River. And there I was in the capital city of Bhutan. First thing I did, was extension of my permit to Punakha and Dochula Pass in the Immigration office.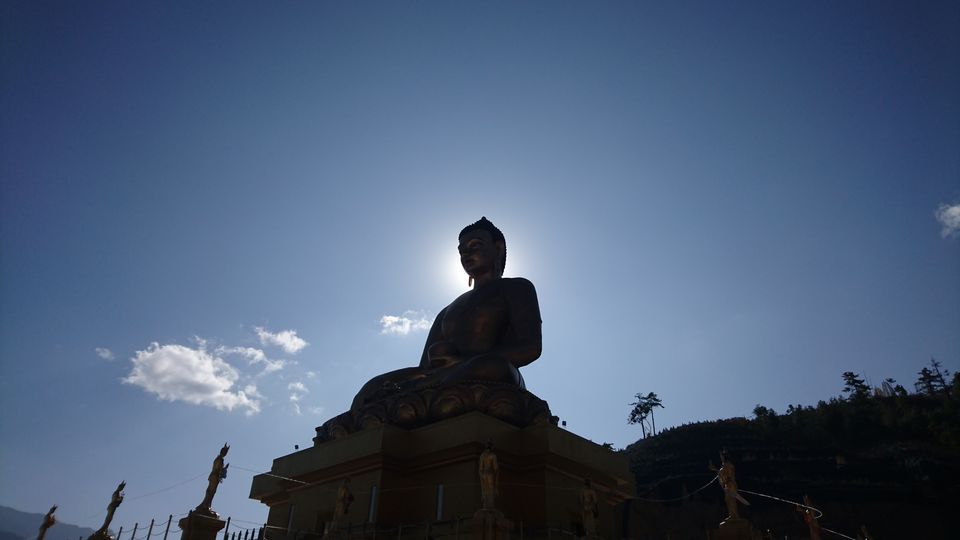 Luckily i got a room in front of the Clock Tower. I stayed there and I visited the Buddha Statue on the hill. A great view of Thimpu. And that was the New Year's Eve. After spending New year party in thimpu, I took a taxi and travelled to Punakha along with some natives. We had a lunch at the top of a mountain in a local Dhaba. And visited Punakha Dzong. It is the place where Mo Chu (Mother river) and Po Chu (father river) meet.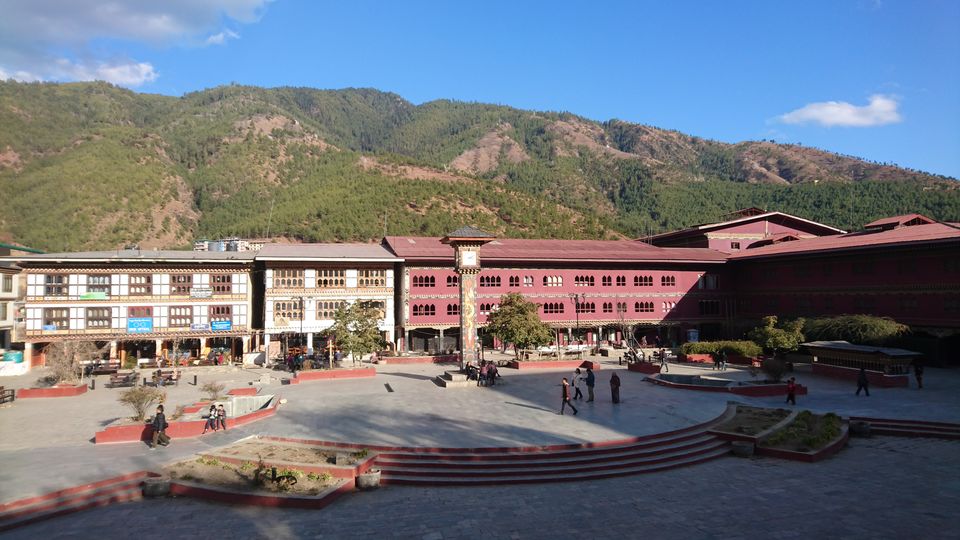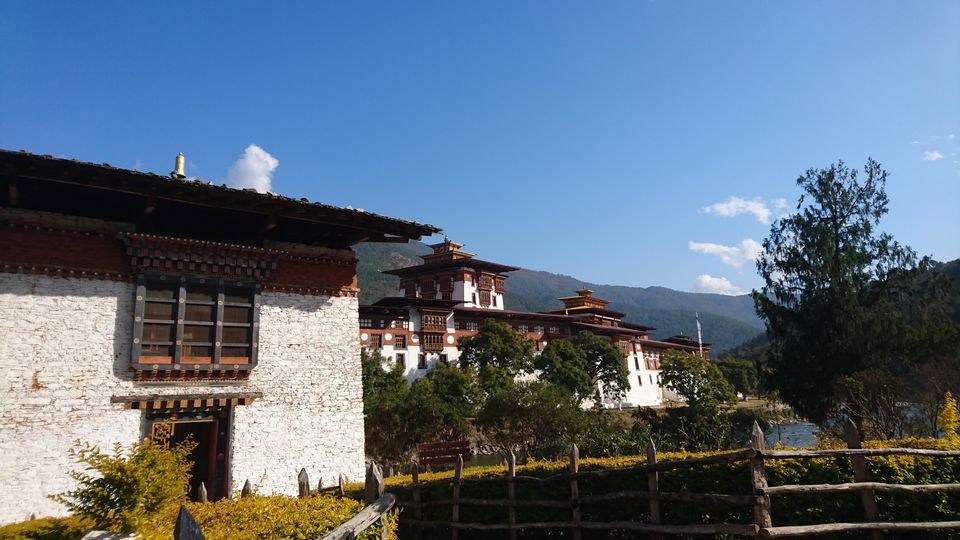 It was beautiful like the rest of the Dzongs. Everything in Bhutan is beautiful and is best. There are no other words I could even think of right now. While returning back, we passed through Dochula Pass. It is a small temple with the Lower Himalayas in view. It is cold and as the dusk is looming over us, Ice has already started to form. We spent there for a while and traveled back to thimpu.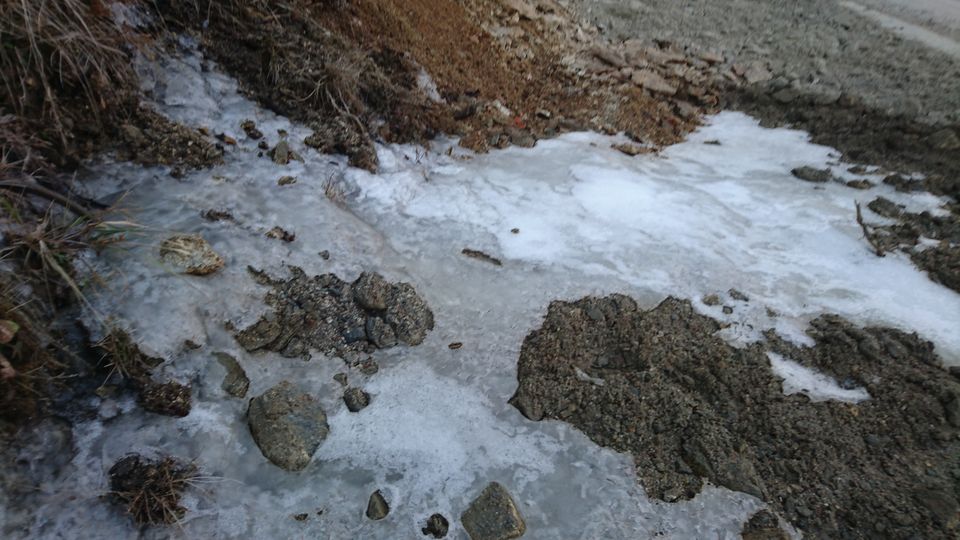 So, I reached back to Phuntsholing and back to Kolkata to get a train to Hyderabad.
This was the summary of my first other country solo tour which is followed by 3 other countries within a year, (by the time of writing this).
Please visit Bhutan atleast once in your lifetime.... With 15000 Rs. in my hand, I completed most of the Bhutan trip alone. Usually there are no two wheelers in Bhutan but you can have a Bhutan trip on Motorcycles with your friends. There are good roads (Paro, Thimpu) and there are Bad (Punakha - Roads are being built).