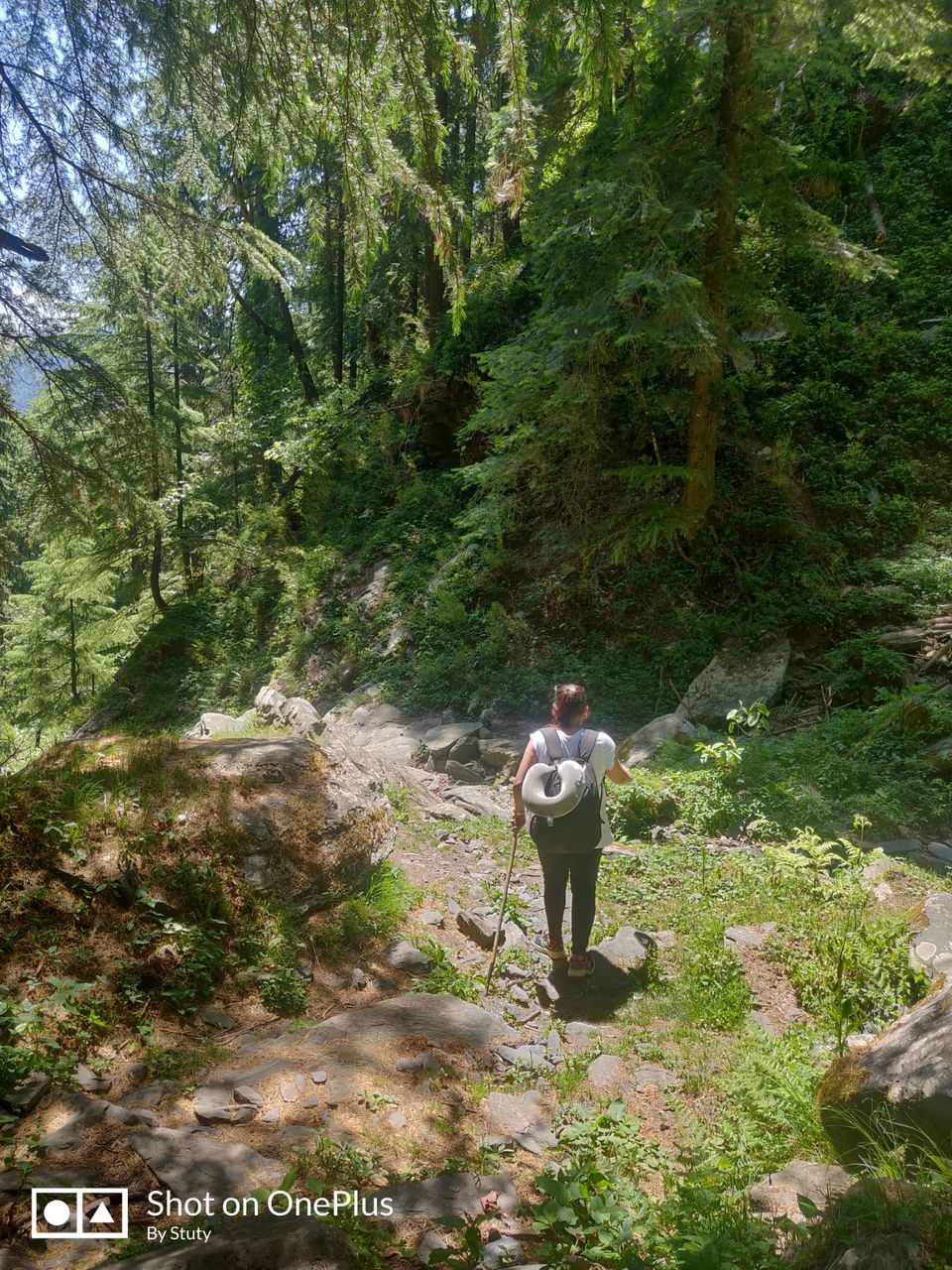 To start with a quote i read somewhere on internet "The purpose of life is to live it, to taste experience to the utmost, to reach out eagerly and without fear for newer and richer experience." After all experience is the only thing which shape us into what we are. It help us find out how stronger we are than our obstacles.
Solo travelling has became a trend kind of a thing these days and I guess there are enormous advantages to it. I have developed a deep urge of travelling, exploring places ever since i shifted to Delhi NCR, its been 3 years now I have started travelling, so i am an aspiring traveler who someday wish to quit the job and take travelling as her full time job.I take time from my office schedule and mange to fulfill my wanderlust, after all my current job sponsor my travel love.
Roller coaster ride :
I keep researching on nearby places which I can explore in the weekends mostly.While going through the travel sights i came across a website (Fly sport) which was offering Parashar lake trek at reasonable price. It was my instant decision to pick this place for next weekend trek (7th June) as it was long time ever since i have taken my last trek, I did the booking from a private bus company as Himachal Roadways buses were full. Journey started from Majnu-Tila, I was excited to travel in the mountains as usual, but who knew there were so much more waiting on the way. At around 2 pm bus stopped at Kurukshetra, where the AC in the bus stopped working, post which there were multiple technical issues due to which the bus got delayed by around 5-6 hours and it totally stopped functioning when we reached Bilaspur,after a lot of argument with the bus staff, I managed to take a cab till Parashar because there was no guarantee as to when it will be repaired or when it will reach Mandi, it was already 11:30 am and the time around 4-5 hours travelling time was left to reach Mandi. It was not possible to cope up with the trek group, as instructed by the travel agent i decided to directly reach Parashar, so that I can save my rest of the trip after it was ruined so far due to the bus. After this bus experience i learnt that it is better to postpone trip if I am not getting HRCTC buses,at least they take responsibility for the customers, by arranging different bus in breakdown scenarios.I do my best to avoid difficulties and any kind of complications. I like everything around me to be clear as crystal and completely calm while travelling.
Reaching Parashar
It was such a prosaic Journey,on my entire way I kept on Blaming myself for taking this travel decision insanely, and thought this trip is ruined completely. I reached Parashar at around 3 PM an trust me after seeing the places, all the thoughts on the back of my mind flew away slowly slowly with the cold wind blowing there. after reaching the campsite there we were served with hot Maggie and tea, after long prosaic day that feeling was heavenly and can't be described in words.Post having yummy evening snacks it was time to explore the temple surrounding, I did a short hike to the surround area. The View which I got to see from the top made me fell as if i am on the top of the world, the place was so soothing enough to take off all the chaos from my mind which happened on the way.All I can feel was to find myself standing on the top, surrounded by Gigantic ranges of Snow capped Himalayas on one side, Dhauladhar Ranges on the other side, Temple and the Lake view in the front, which made this place magnificent from the top. I can say this is among one of the places where I can spend n number of hours sitting in peace. I literally felt, what if i can stay here for the rest of my life and will not have to go back to work on Monday. Day ended with the tasty Rajma Chawal served as dinner. Sleeping in a cozy blanket under the starry sky and the sound of Chilling wind gusting around, this was the perfect day ended, what can be more appealing than this.
Trekking down Trail
What could be more amazing than waking up to the view where I wish to stay for rest of my life in the next morning. After freshening up, we had hot Paranthas in breakfast. It was exciting day as we were trekking down through the mesmerizing views which I read of on google. We started our trek back to Jwalapur Village which was around 6 km. I must say while trekking we have come across some of the breathtaking views and steep paths, it was truly an adventurous way to trek on. It was completing around 2 Km trek, my leg got slipped and i got unusual sound from the foot, I totally got scared as i was not able to get up and there was still 4 km left for me to complete. I must say the pahadi people are very kind and humble, my trek guide helped me to get up, my leg was not permitting me to take a single step and i was about to cry, I got so much panic thinking that I am all alone and how will I reach back Delhi and most of all how will I manage complete this remaining 4 km trek. I somehow gathered the courage to getup and take a step ahead, god knows where all this courage came from, I started trekking, with pain in my foot as hell. post 3 hours i took a long breathe as soon as i reached the village, there was a feeling of Victory in me on reaching the base camp. Then some how manged to take the bus from Bhuntar.
On visiting doctor next day, I was strictly informed to stay on bed for 2 weeks with Bandage as it was a fracture. the pain in the foot was too less compared to the small victory I made. This one bad experience cannot take away the beautiful memories I got from my trip, the biggest thing learnt was "No trip is good or bad rather every trip is perfect if you enjoyed your journey to the end"
"No matter how long you train someone to be strong, you never know if they are or not until something real happens."
I hope you enjoy reading this Travelogue of mine, full of sweet and bitter experience...
Keep Travelling.... :)