Who doesn't love Indian weddings? And when the wedding is at some outdoor location it becomes a Destination Wedding! The best thing about going out to a new place to attend a ceremony is that you get a chance to travel around and explore a new city. Recently, I along with my family went to attend a relative's wedding at Haridwar (Uttarakhand) After being done with the occasion, we stepped into our travelling shoes to see what Haridwar which is popularly known as the 'holy place of saints' had to offer us.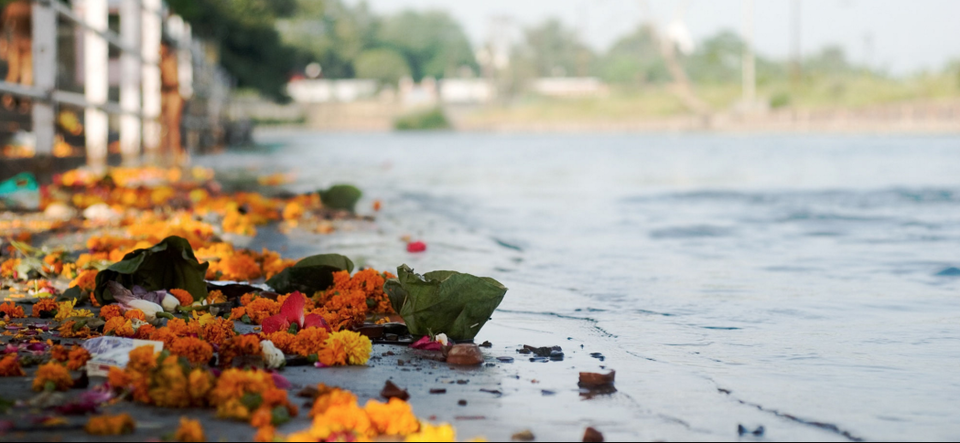 by first taking a dip into the holy river Ganga at "Har ki Pauri" which is the most famous ghat on the banks of the Ganga in Haridwar. Literally, "Har" means "Lord Shiva ", "Ki" means "of" and "Pauri" means "steps". Taking dip in the holy river is considered to be a detoxifying process which means that one gets a chance to get rid of the impurities of the mind and body.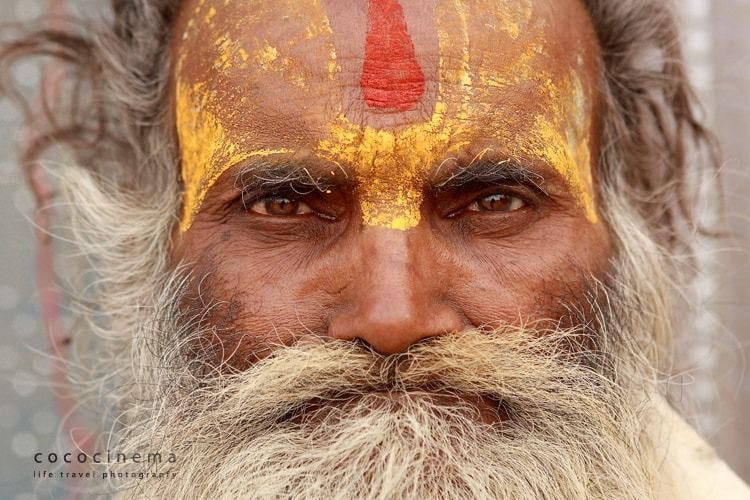 A visit to Haridwar is futile if one doesn't immerse into the Ganga river. Lighting of bright lamps, aroma of fragrance incense sticks, chanting of holy prayers and mantras, performing Aarti all these constitute the daily evening atmosphere at the ghat. Devotees can be seen immersing themselves, floating flickering lamps in the river as offering to Ganga, collecting the holy water in plastic cans, clapping and singing along with the priests as they all know the lines by heart.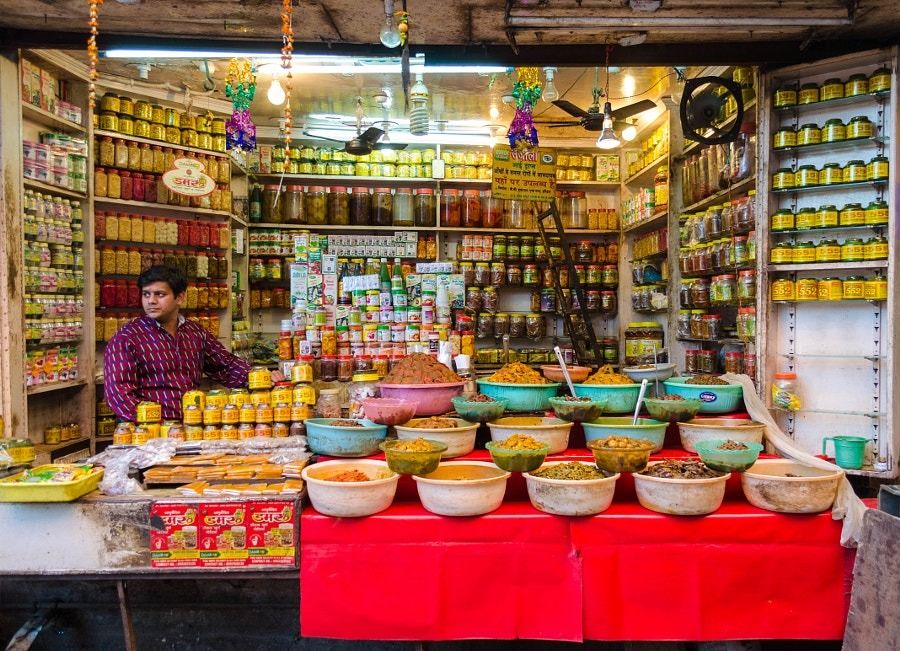 The people of the city are very humble, down to earth and religious by nature. The Sadhus (saints) can be spotted wearing saffron colored single piece of loose clothing, having long unbrushed trees and beards with a tilak (a holy mark) on their foreheads and wearing holy Malas (long necklaces of small beads) on their necks as well as wrists. There are countless temples of different Gods from Hindu mythology like Chandi Devi, Daksh Mahadev, Vaishno Devi, Pavan Dham and many more but we decided to offer prayers at the Mansa Devi temple which is situated on the bypass road. The distance can be covered by foot through the trekking trail of about 1-2 km. or by rope-car. We decided for the latter as it was more convenient and the small ride of 3-5 minutes offered a spectacular view of the beauty of Haridwar and the vast expanse of the river Ganga.

For the shopping lovers, there are many markets, one of which is the Moti Bazar (near Har ki Pauri) that is quite popular among tourists for its variety of artificial jewellery and other artifacts. Since, Haridwar is a pilgrimage place for the Hindu community, only vegetarian food is available to satisfy hunger. We didn't see any single hotel, restaurant or even Dhaba serving any sort of non-vegetarian dish. From Gujarati to Punjabi to south-indian, food of all Indian varieties can be easily found in almost all the local food outlets.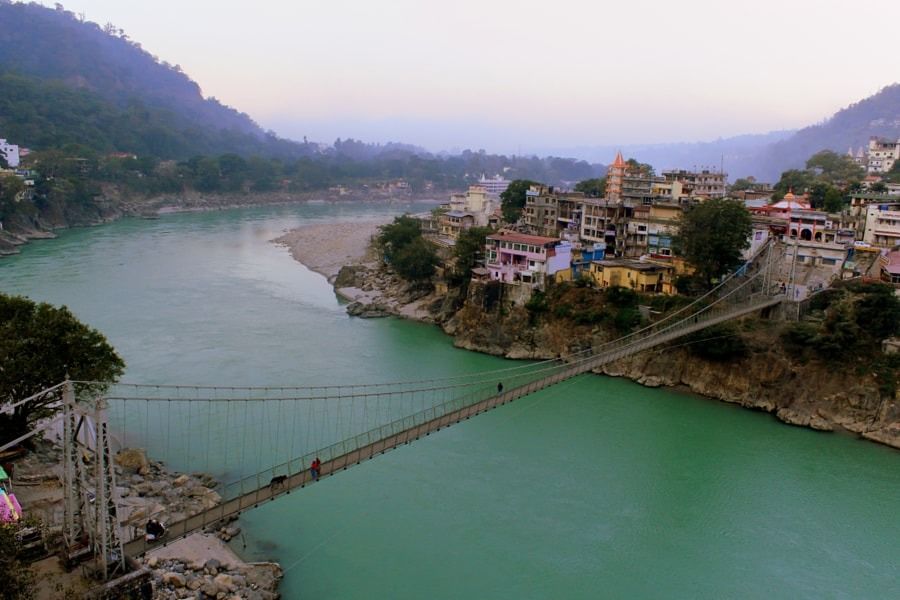 After we felt that we have seen enough of Haridwar, we decided to explore Rishikesh, another holy city associated with the Hindu mythology. It is about 20 kms away from Haridwar, so we hired a taxi and we were there in half an hour or so. Rishikesh is a city which is the most sought after for people interested in doing spiritual activities like yoga and meditation. It's considered to be the place of healing. Not only Indians, but even travelers from all around the world visit this city to learn different forms of yoga and to quench their thirst of spiritual knowledge while attaining peace of mind.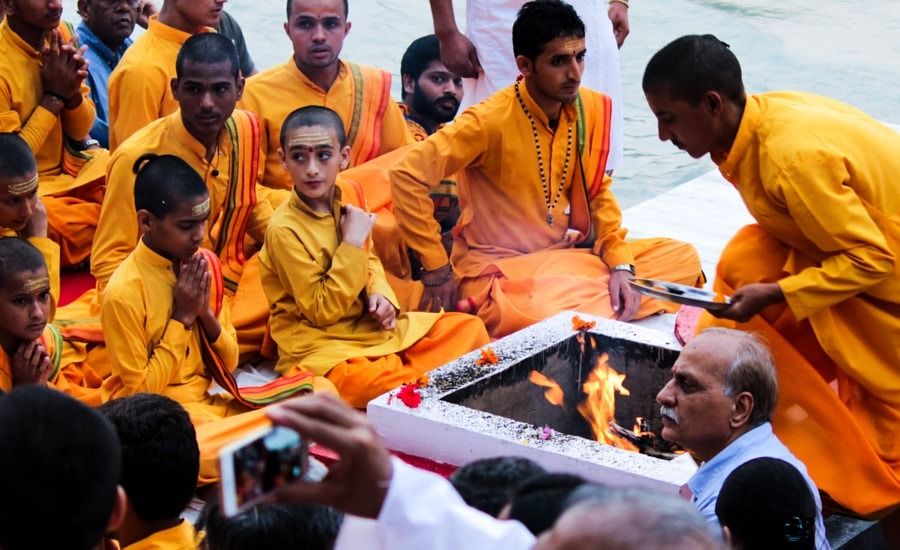 We started our venture by visiting the two iron suspension bridges in Rishikesh popularly known as the 'Ram Jhula' and 'Laxman Jhula' which are considered to be of sacred importance as it is a belief that Lord Ram and his brother Laxman had walked on these bridges, hence the bridges got those names. While on the bridges, we could feel the vibration underneath our feet because of the commotion of people. The view down the bridges offers a look into the depth of the Ganga river which is breath taking and the same time gives a chilly shiver down your spine as you stand at such a tall height from the shore of the river.
On our way from one end to the other side of bridge. we came across some foreigners who seemed delighted enough to get clicked with us and also, some mischievous monkeys who didn't appear much friendly so we preferred staying away from them. While walking different lanes and roads of the city, we came across different markets flooded with shops selling Indian herbs, spices and condiments, handmade products like toys, woollens, Ayurvedic Medicines and also countless centers offering healing courses through yoga and meditation. Though, Rishikesh is usually looked upon as the holy city of Indian deities but on the other hand, this place has the most enthralling adventures to offer to those who love taking risks and have a knack for adrenaline.
If there are religious temples like Neelkanth Mahadev Mandir, Trayambakeshwar Temple, Bharat Mandir, Triveni Ghat, etc., then there are also options for adventure lovers seeking thrills in the form of activities like Body Surfing/Swimming, Cliff Jumping in Ganga river, Night Stay at Beach/Riverside Camping, Jungle Camping & River Rafting, Beach volleyball, Rope Balancing, Bonfires, Air Safari activities, Rock Climbing & Rappelling, Mountaineering, Trekking, Bungee Jumping, Flying Fox activities, Paintball adventure activities and many more such activities to make you feel alive. No doubt, Rishikesh is called the 'Tapo Bhumi' or the Adventure Capital of India. Name any adventure sport and it is there waiting for you in Rishikesh.
We didn't get much time for trying out many activities so we could only get ourselves into trekking and river rafting. There are some experiences that can only be felt, hence they become incomprehensible. Being in the water, fighting for your life (even though you are wearing life jackets) against the waves is one such experience. For people seeking physical and spiritual healing to those looking for the 'once must be done in lifetime' experiences, there is everything and anything to choose from as per your heart's desires.
Rishikesh is one such place that has the paradox of energy to make you seize thrilling risks and then also, give you the liveliest experiences of lifetime on the earth. It is up to you, whether you want to go deep into the ocean of your soul discovering your inner calling or you want to go out and get the most of your life from what nature has for you. There is a large range of cheap but good accommodation facilities in the form of hotels, lodges and many Ashrams where you can abode during your stay. We preferred staying at Ashrams as they offer insights into ancient culture and traditions of our country's mythological past.
The trip was an extended learning experience that now has become an unforgettable memory which will continue to dwell in our minds for years to come. I wish if only I could stay there for some more days and try extracting more out of my environment to inject life into my own self. But as they say there's nothing a determined mind can't do, so I am thinking of planning a trip to Haridwar-Rishikesh again sometime soon. Would you like to join me for having some real life experiences that are worth passing on?
This post was originally published on Travel Nemo.