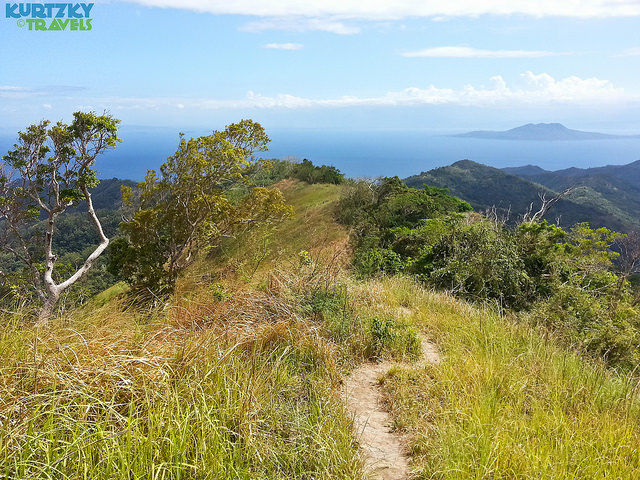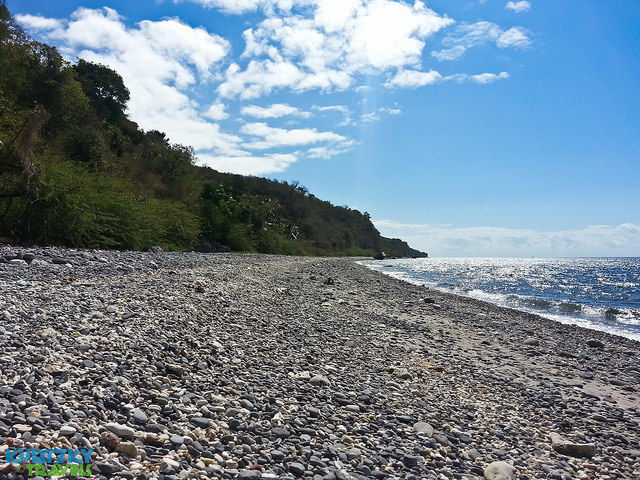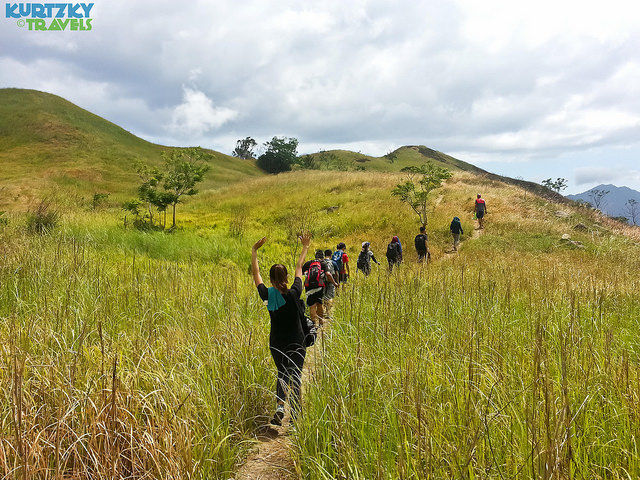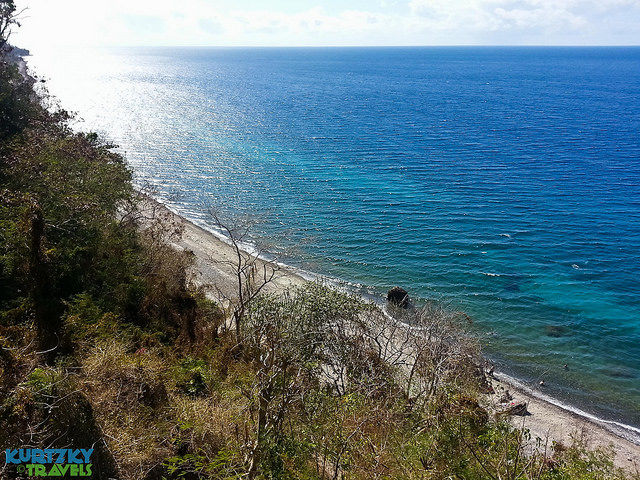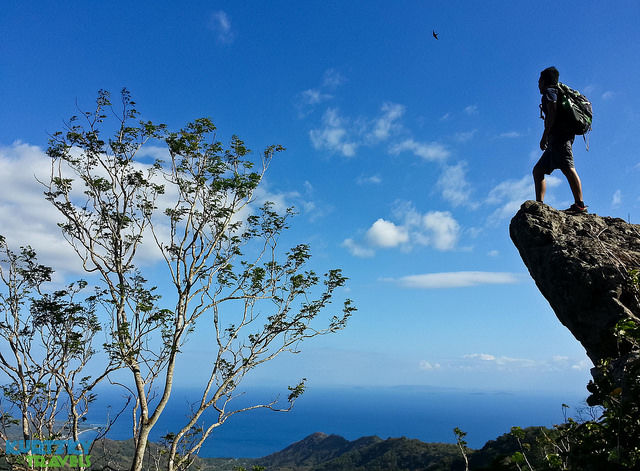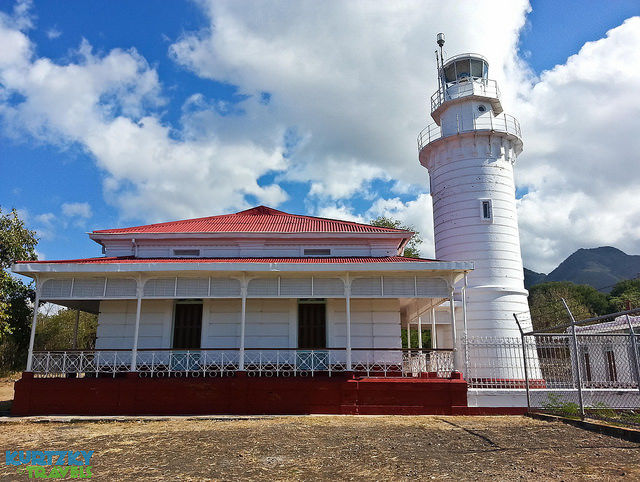 Just when I thought Batangas would be boring and predictable the nth time around, the coastal town of Lobo turned out to be a pleasant surprise.
It has become our yearly tradition to travel together and escape from each other's mundane office tasks. For nearly seven years since our graduation, my college classmates and I have upheld our enthusiasm to catch up with one another despite conflict in schedules on career and family commitments. For seven years, Batangas has played a significant role in our travels; in fact, of all seven trips, four had been accomplished at the sandy coasts of Batangas.
This year, we went to a place that most travelers have never heard of. We aimed to veer away from touristy destinations and go somewhere that's honest, something that's underrated but within our reach. And so, we found Lobo in Batangas.
ACTIVITIES AND SIGHTS IN LOBO

1. Hike up Mt. Tibig
Get your soles dirty and gear up for a hike that would test your patience and endurance. With an altitude of 563 MASL, Mt. Tibig is considered a minor climb with difficulty level of 2 over 9. It takes about two to three hours to complete the ascend from the jumpoff site at Hulong Banalo to the summit of Mt. Tibig.
The trail up Mt. Tibig is reminiscent of Mt. Dagulgol in San Juan, Batangas. It starts with a sudden assault up a narrow winding dirt path that gets very slippery during the dry season when the soil is too dehydrated to support traction. The grassy peak of Mt. Tibig offers a breathtaking view of Verde Island Passage and other surrounding mountains.
2. Splash around Malabrigo Beach
If you are accustomed to the grey shore of San Juan or the black sand of Lemery, the rocky coast of Malabrigo Beach in Lobo will take you by surprise. Pebbles are strewn around the area starting from the edge of the seashore down to the bottom of the ocean. This overwhelming view of rocky coastline makes Malabrigo an exotic piece of destination in Lobo, if not the whole province of Batangas.
The lack of sand in the seabed greatly contributes to the clarity of water in Malabrigo Beach. Even from afar you will see that the rocks glisten from beneath the surface. Crystal clear, so to speak. More importantly, the lesser volume of tourists creates a positive impact on the overall character of the place.
3. Visit Malabrigo Lighthouse
Malabrigo Lighthouse, commonly referred to by locals as parola, is a small lighthouse perched on a hill near the tip of Malabrigo Beach. Visitors who are staying at private resorts in Malabrigo can take a leisurely walk from their resort uphill toward the lighthouse. The parola offers a scenic view of Verde Island Passage and the distant Verde Island.
At the side of the cliff near the lighthouse is a concrete staircase. Tourists can get down this staircase toward a pebbly stretch of coastline where they could bask under the sun and enjoy the ripple of the ocean.
SAMPLE ITINERARY

Day 1 (Saturday)
0500 – Depart Manila
0900 – ETA Lobo, Batangas. Register at Lobo police station. Breakfast.
0930 – ETA Hulong Banalo. Prepare for the hike.
1000 – Start trekking
1300 – ETA Summit. Lunch.
1500 – Start descent
1700 – Back at Hulong Banalo. Go to beach resort. Overnight stay.
Day 2 (Sunday)
0700 – Breakfast
0800 – Visit Malabrigo Lighthouse. Swimming.
1000 – Free time
1200 – Lunch
1600 – ETD Lobo, Batangas
2000 – ETA Manila
TRAVEL BUDGET

This sample breakdown of expense is for a group of 10 persons. Amount may vary depending on the mode of transportation and the number of travelers in a group.
650 PHP – Jeepney rent for two days (Php6,500/10)
20 PHP – Lobo environmental users fee (per head)
50 PHP – Mt. Tibig guide fee (Php500/10)
150 PHP – Contribution for dinner, breakfast and lunch (Php1,500/10)
350 PHP – Airconditioned room at Villa Marquez Resort (Php3,500/10)
1,220 PHP – Total per person
WHAT TO WEAR (MT. TIBIG)

Comfortable trekking shoes or sandals
Light shirt
Arm sleeves
Trekking short or pants
Cap/hat/sunglasses
IMPORTANT THINGS TO BRING
Packed lunch (for Day 1 – Mt. Tibig Traverse)
Trail food
Drinking water
Insect repellent
Sunblock
Antihistamine
First aid kit
Garbage bag
Mobile phone
Camera
Umbrella/raincoat
Toiletries
Blanket/malong
Towels
Swimming clothes
Portable stove and cooking set
Utensils
Cash
Overlooking the ocean from the parola
CONTACT DETAILS
Kuya Gabino (Mt. Tibig) – 09264916824 / 09194403941
Villa Marquez Resort – 09278393288 / 09477814839
Punta Malabrigo Beach Resort – 09165588487 / 09097829630
GETTING THERE

Public Commute: From Manila, board the bus bound for Batangas City and get off at Balagtas. Take another jeepney bound for Lobo.
Private Vehicle: Take South Luzon Expressway and exit at Sto. Tomas. Continue your drive toward Star Tollway and exit at Lipa. Follow the road to Rosario and Taysan until you reach Lobo town proper.
Top: Kuya Gabino, our contact person at Hulong Banalo; Bottom: Lobo Municipal Police Station

PRACTICAL TIPS

Malabrigo Beach is 7.8 kms away from Lobo town proper. You can take tricycle to get to your resort
The tricycle ride from Lobo town proper to Hulong Banalo (Mt. Tibig jumpoff) costs PHP200 good for five persons
To get to Hulong Banalo from town proper, take Batangas-Tabangao-Lobo Road and turn right at Banalo Elementary School. Continue your way through the rough road until you reach the second basketball court
The cost of a tour guide to Mt. Tibig is PHP500
Tourists are required to pay the PHP20 Environmental Users Fee. In addition, hikers to Mt. Tibig must register their names at Lobo Municipal Police Station.