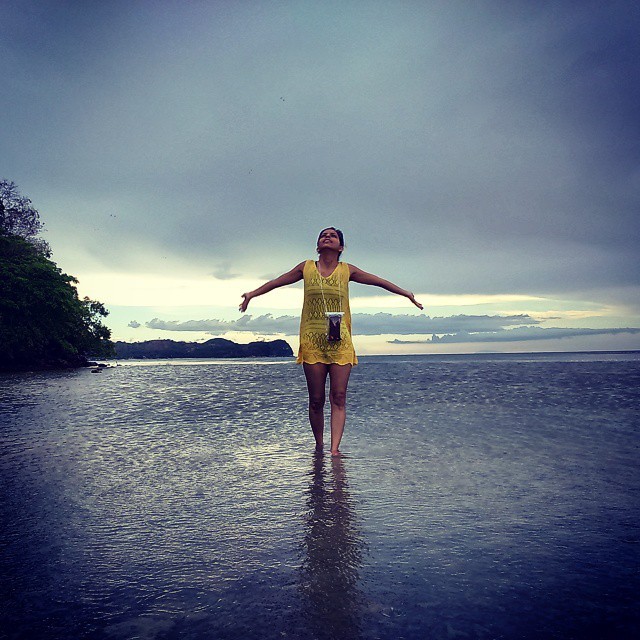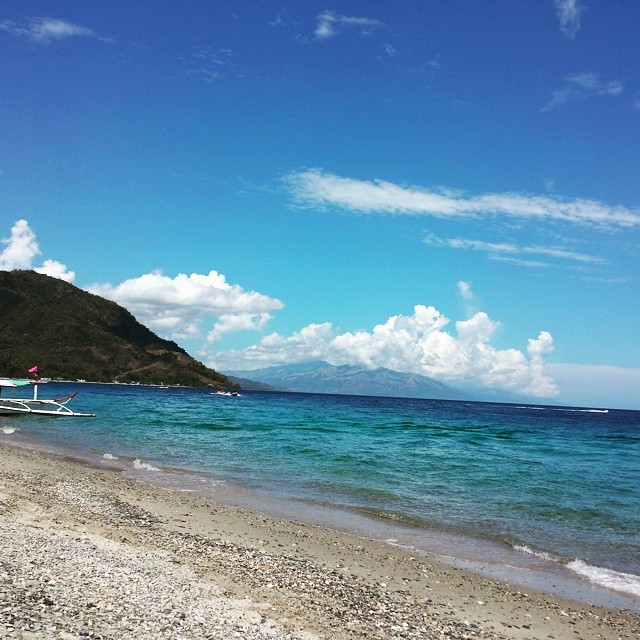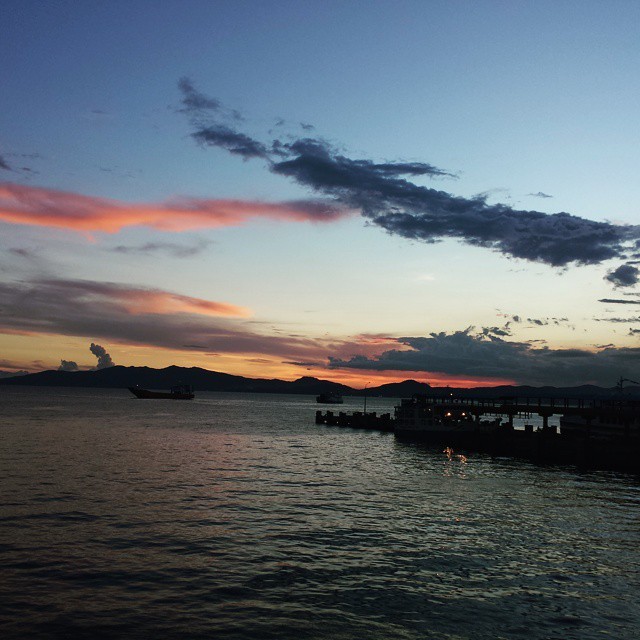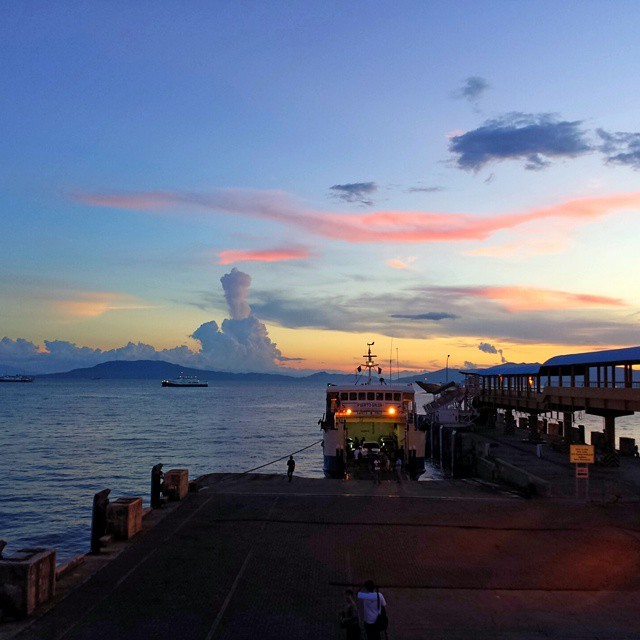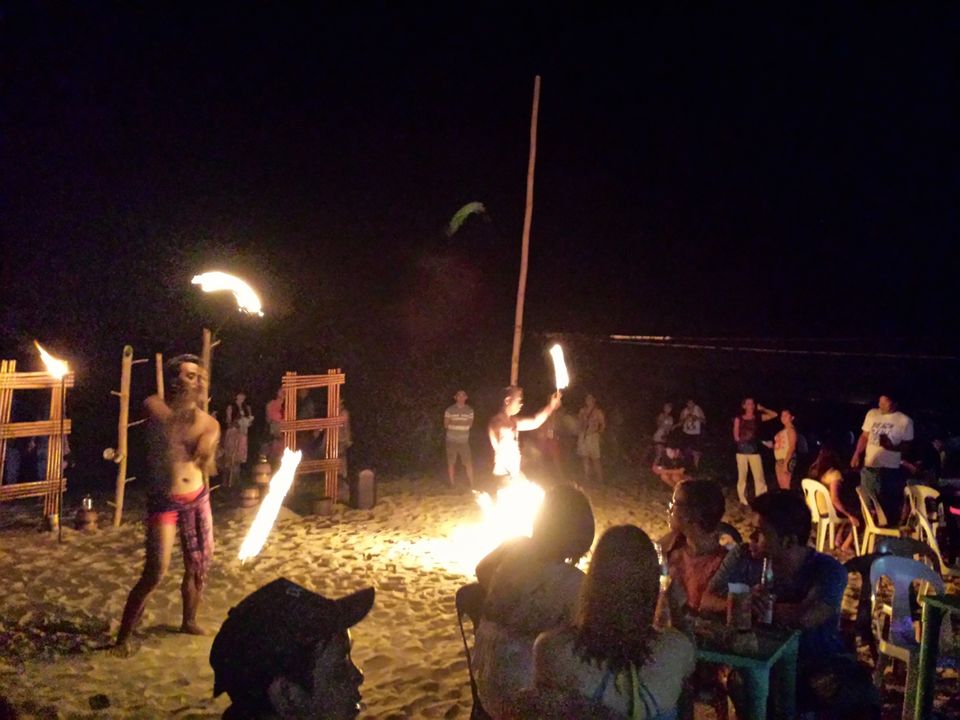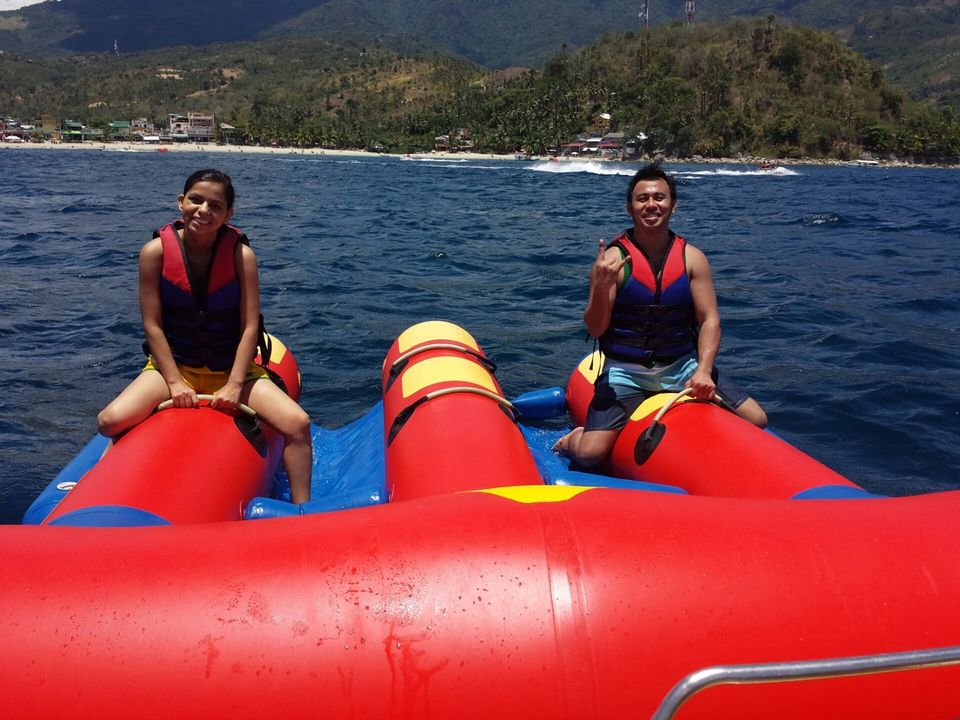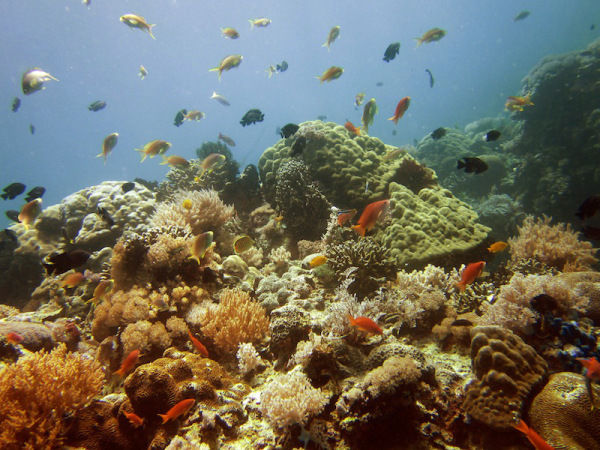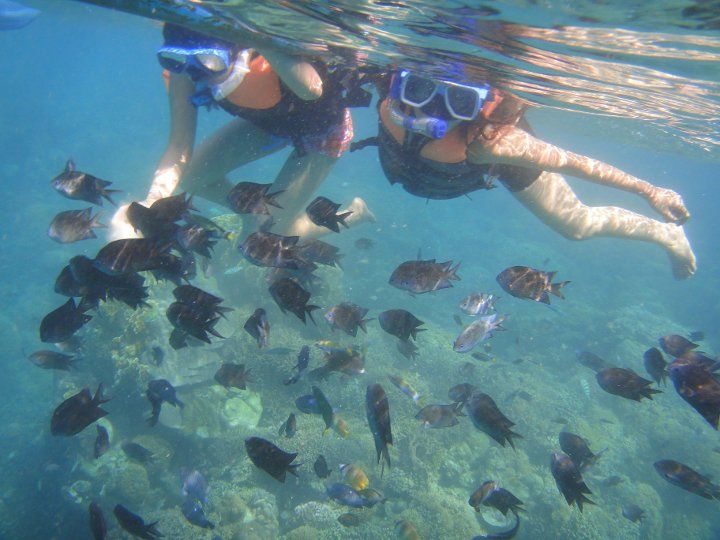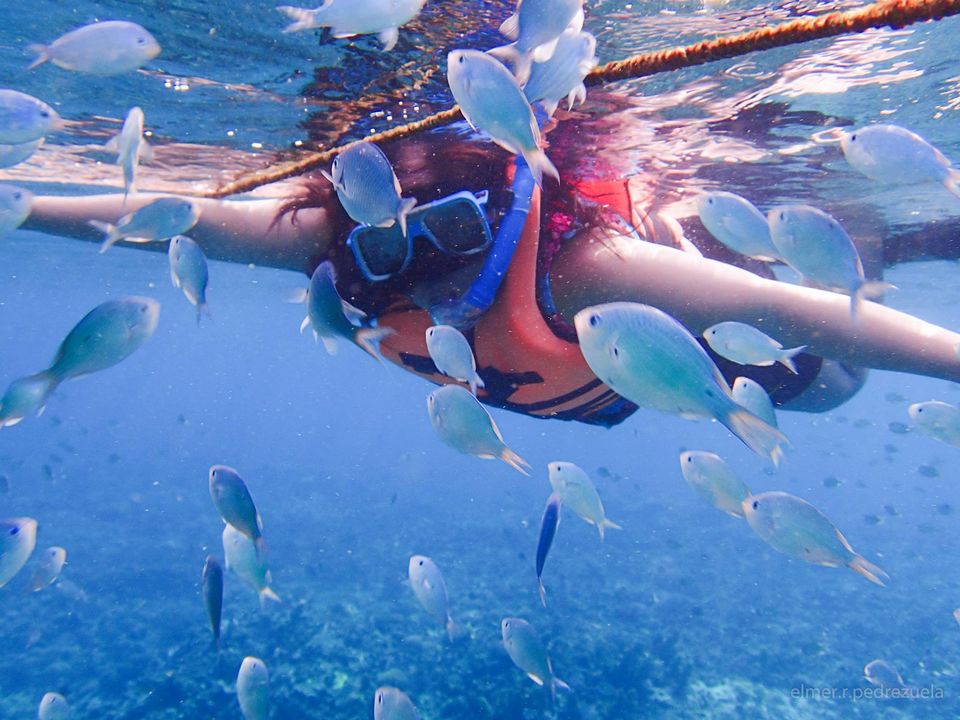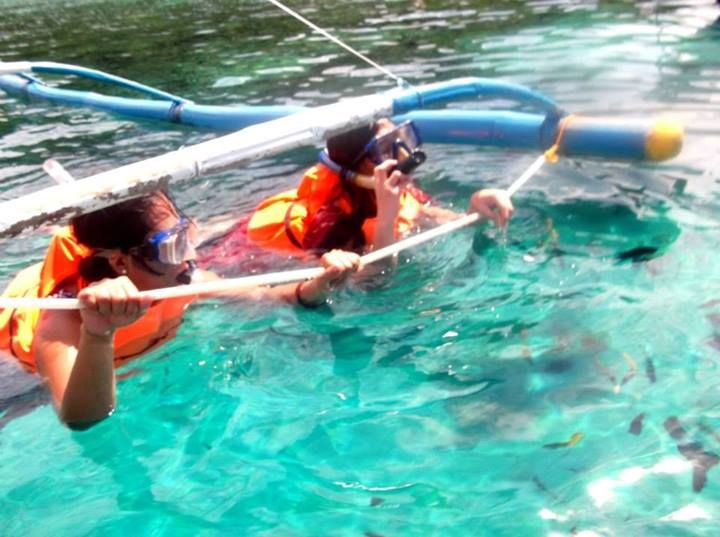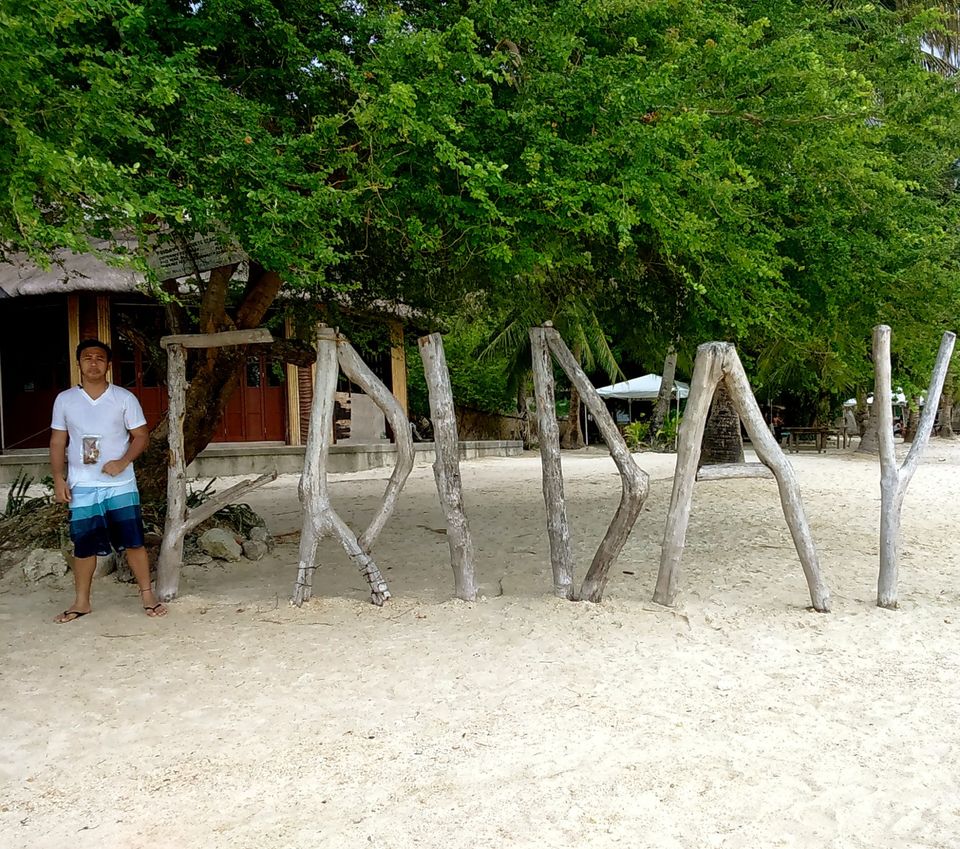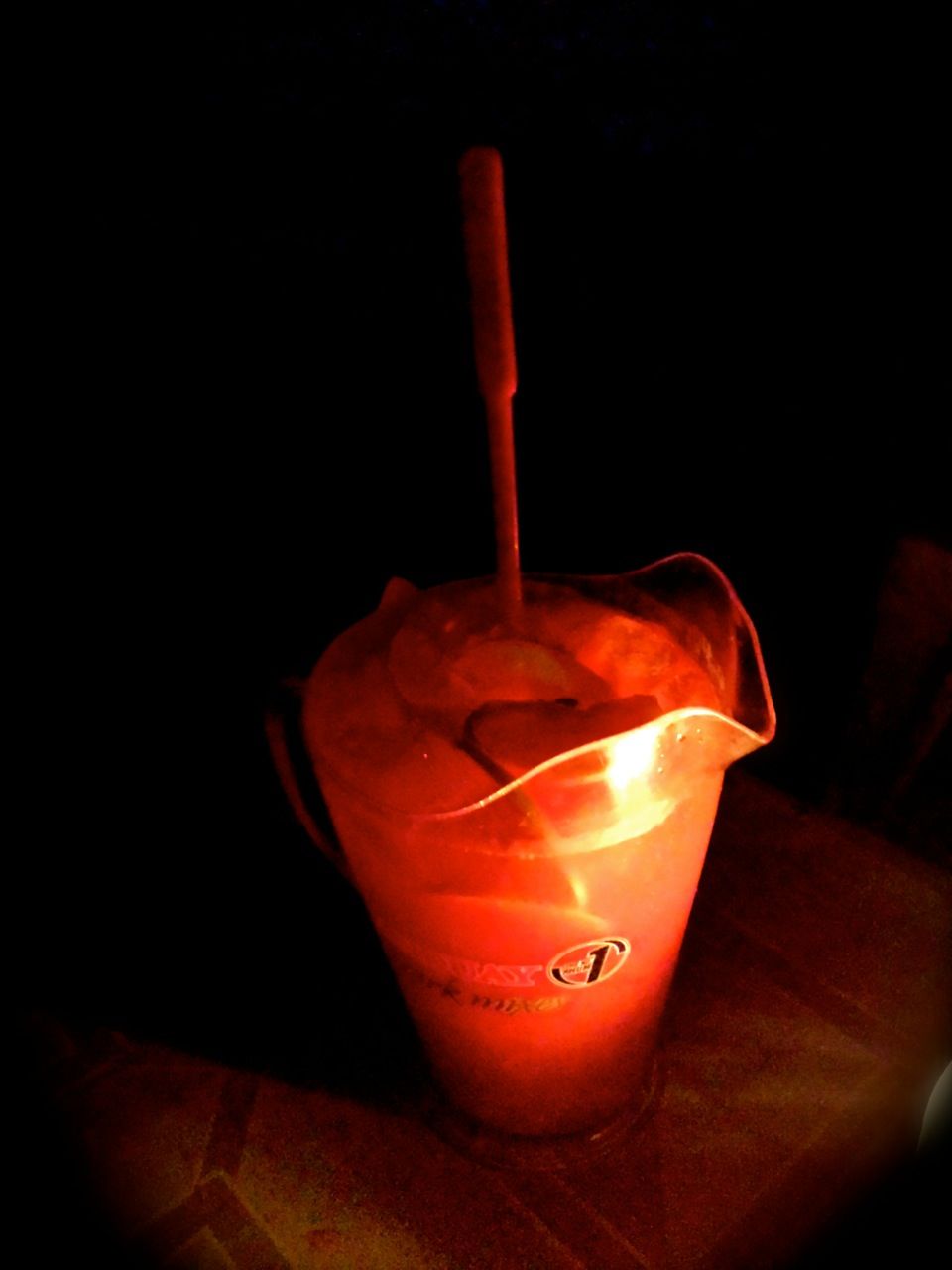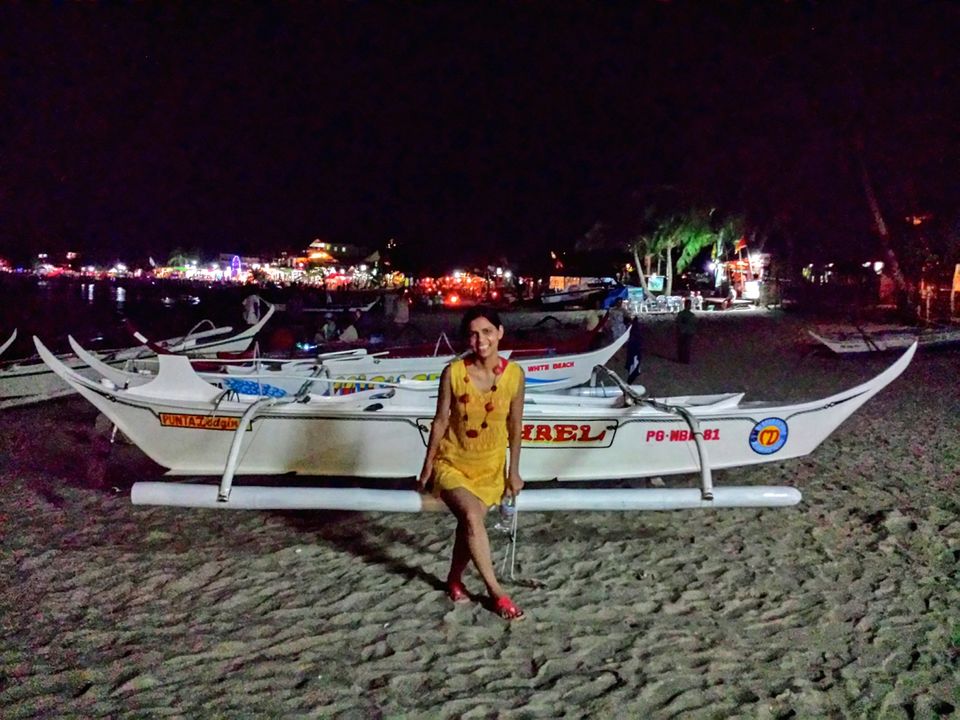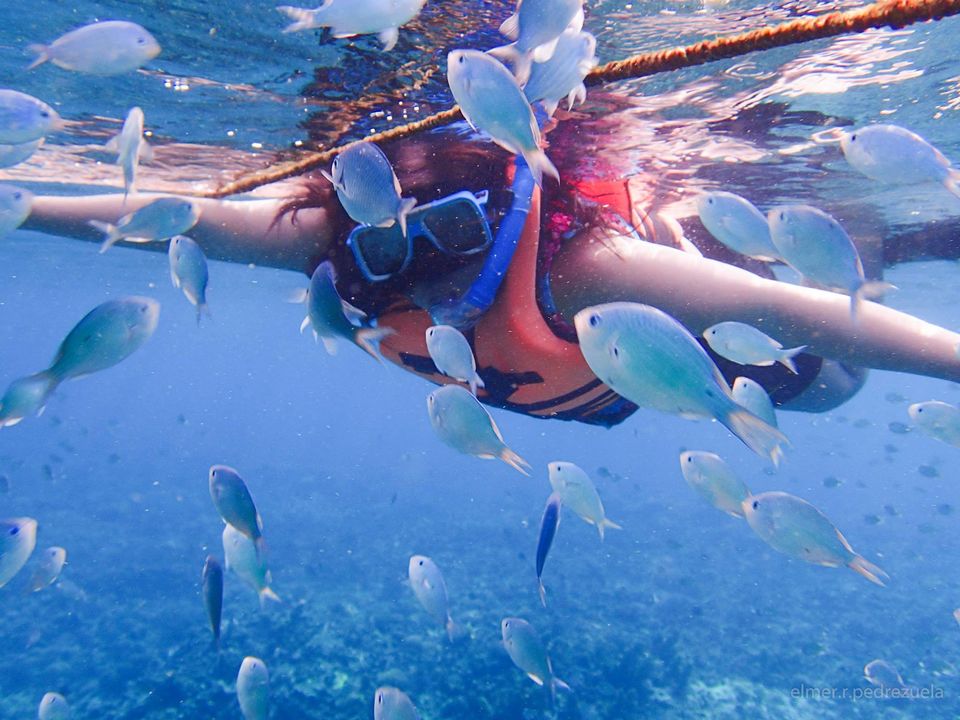 "When you release the burden of expectations you attain the freedom to enjoy things for what they are instead of what you think they should be."
That has been my guiding principle behind most of my solo travels. I find more joy in serendipity than in a planned adventure.
A serendipitous travel to Puerto Galera helped me discover a hotbed of pristine blue seas and a marvelous underwater world where I put on my adventure hat and walked on the unknown path leading to Puerto Galera.
DAY 1 – WHEN STRANGERS BECAME SAVIOURS
Ignoring the warning of locals, I left for Batangas at 4:30 pm. I boarded a Wi-Fi enabled bus (yes, these are things in Philippines) from Buendia Station to Batangas Pier. By 6 pm I was at the ferry station. As soon as I alighted from the bus, a young guide took me to the ferry ticket counter in a hope to get a tip. There was no direct boat to the white beach but only to ferry going to Balatero, Puerto Galera at 7pm. While I was having a confused conversation with the ticket counter-lady, a group of boys and girls volunteered to guide me since they too were going to the same destination. At 7:45 pm we sailed from the Batangas Pier. My eyes were glued on to the amber ball – the sun. It was a sight to behold.
As we sailed, I immersed myself in the silky voice of Arijit Singh. At around 10:00 pm we reached the port. These strangers turned out to be my saviours. Not only did they guide me but also offered me a stay with them at their homestay. After a twenty minutes tricycle journey from Balatero to the White Beach we checked into the homestay. It wasn't the kind of place I was looking forward to but beggars are not choosers. After freshening up, we went to the white beach, which was just 5 minutes away. It was one big beach party going on. Bar dancers gyrating to the pop numbers. Fire dancers displaying dare devilish but mesmerizing moves. The pork and seafood aroma filled the air. The sky in spite of being devoid of stars looked beautiful. Lightening in the far ends was playing hide and seek. The waves were dancing to their own music. The sand was silky smooth. I walked around the beach for few hours before calling it a night. And guess what? As soon as I entered the room, it started pouring like cats and dogs.
DAY 2 – WINNING OVER YOUR FEAR
Next day morning I decided to explore the place on my own. White Beach was genuinely white albeit a bit crowded. The azure water was straight out of many Hollywood movies. There was so much beauty around that words fail to express. Although the beach was bustling with life, I found my own quaint spot a mile away. No hotel can ever match this gigantic bathtub I was lying in. Sun had set the temp just right – 28 degree Celsius. The water had a calming effect on every nerve. I asked a stranger, Banja, to click some #instaclicks for my #instagram. After all if you don't share you don't care. A small talk led me to joining their group. The water sports activity area pumped my adrenaline. I chose to "fishfly" from parasailing, banana boat, and jetsking as it seemed the most adventurous and didn't require a big group. It was scary initially as you fall into water from a great height on a speeding motorboat but then you get used to it. After half an hour of falling, floating and lying still into the sea, I moved on with my next plan – Snorkeling.
A tricycle took us to Sandbar. Sandbar is a tiny isthmus that connects the island of Mindoro with Boquete Island. To the east are the waters of Muelle Bay and to the west is the Little Balateros Cove. It is a romantic getaway with panoramic view of sunrise and sunset. Isolated yet accessible, situated between lush jungle hills and clear blue water.
The splatter of raindrops over the sea was dreamlike. Soon our boatman arrived. Before I share my experience let me tell you more about why Puerto Galera is a famous diving site. Puerto Galera is said to be one of The World's Most Beautiful Bays. It offers more than 30 superb dive sites with some amazingly diverse reefs. Its' clear water hosts more than 3000 species of fish and marine animals. It is a haven for scuba enthusiasts a Mecca for underwater photographers. Unfortunately I wasn't suitably prepared for either.
The motorboat was cruising along. Raindrops were kissing my body and the breeze tantalizing me. When our banca reached the giant clam shells area, our boatman gave us our masks, life-jackets and instructions about snorkeling. My local friend had snorkeling experience and could swim well whereas I could do none. And the most irritating thing was the water mask. The rope, the mask, the floating on the water, the inexperience and most importantly the fear of getting drowned didn't allow me to enjoy what was underneath me. I panicked and asked the guy to get me into the boat. More than me, my partner and boatman were disappointed. They kept giving me the pep talk. Finally I decided to win over my fear. And there I was in the water. After trying for some time I got the technique right. I guess it wasn't the technique that was stopping me it was the fear. When I got over my fear I was exposed to a beauty that I had only heard and seen through pictures but never experienced by my own eyes. I was stunned on what I saw. Colourful fishes of different shapes and sizes, corals, sea urchins, water plants and what not! I sprinkled bread pieces into water and an army of fish surrounded me. It was a sight to behold. I was speechless of the life I saw underneath. I had never missed a GoPro as much as I did that day.
For half an hour I was in that magical underwater world. Then we set off on our island-hoping trip. We reached a private beautifully manicured beach, which seemed deserted. Looking at the island it seemed the owner was clearly in love with 'FRIDAY'.
After spending an amazing time with the underwater beauty we got back to our pads. My heart was still lost in that underwater world. I could not thank enough the two strangers, Banja and my boatman, for motivating me to take that leap of faith. It is when we clear the boundaries of our mind that we receive the insurmountable conspicuous and inconspicuous benefits that we could never even imagine.
In the evening, I chose conversations over loud music – an Italian resto bar to have some peaceful time. Peaceful it was but Italian it wasn't. The pseudo Filipino Italian Pizza lacked character and taste. I then moved on to the White Beach. There were enough entertainment options – cabaret shows, fire dancers, live music, fresh seafood stalls and a lot more. However, I settled for a breezy sit down 'conversation place' where the surround sound was just enough to add to the background and not distract. The conversations about our respective countries, cultures, travels, love and life kept getting meatier with every glass of the Mindoro Sling, a mix of rum and fruit juices!
Next day with a bagful of memories I was back to the concrete jungle but with a New me – the one who won over her fear.
MY EXPENSE SHEET:
Taxi: 120 php (To and fro from Makati to Buendia Station)
Bus: 316 php (150 + 166 – To and fro from Buendia to Batangas Pier)
Ferry/Boat: 535 php (200 + 275 + 50 + 10 – Return Fare + environmental fees)
Homestay: 2000 php (1000/night)
Food & Drinks: 1000 php
Activities: 780 php (500 – Fishfly, 280 – snorkeling)
Local Travel: 100 php
TOTAL = 4851 php (6847 INR)
TRAVEL TIPS:
If you can, avoid weekends. Otherwise book in advance. Beach accommodations are available from 2000 php onward
Take the first ferry in and out of the island to save yourself from the city traffic woes. Father & Son shipping Lines is the best boat service available
Must haves: Bright bikinis, sunglasses, sunscreen, hat, abundant water and snacks supply, a waterproof mobile pouch. The lighter you travel better it is. Cheap beachwear is easily available
Good and economical place for tattoo making, hair braiding and water sports
Bargain on everything. Don't buy a snorkeling package at the White Beach or Sabang beach. Instead of paying the market price of 1500 php for snorkeling we got a deal for 280 PHP. Look for boatmen at Sandbar or any other less crowded place to get a better deal
When in Rome, be like Romans. When in Mindora, drink Mindora Sling
Stick to Filipino restaurants. Fancy Italian restaurants are pseudo Italian. If you are a vegetarian, carry your own food. Except for juices you won't find anything on the menu
Before offering food/help to any hawker make sure you don't hurt their feelings. Giving leftover food to someone is considered insulting in Philippines
Don't carry any baggage from the past. Don't shy away – mingle with the locals. Some of the most unpretentious and insightful conversations often happen with strangers.
10 THINGS TO DO IN PUERTO GALERA
Do water sports at White Beach
Dive and Snorkel at any of the 30 diving sites
Island hoping. Get selfies clicked at private owned beaches
Watch the most amazing sunrise and sunset at Sandbar
Get entertained by the fire dancers and drag performers at night
Get mesmerized by one of the most scenic Golf Course – The Ponderosa
Wake up early and visit the Mangyan Village and see the Iraya-Mangyan's art and heritage
Get a panoramic view of Puerto Galera Bay and the town's islands and islets at the Puerto Galera Adventure and Recreational Ecopark
Visit the Tukuran Waterfall by walking through the Tukuran Hanging Bridge
Attend the Malasimbo Music & Arts Festival held every year in February
So did this blogpost inspire you to include Puerto Galera in your travel list? Please do share your feedback in the comments sections.
In case you haven't, here are few more pictures to help you make up your mind.