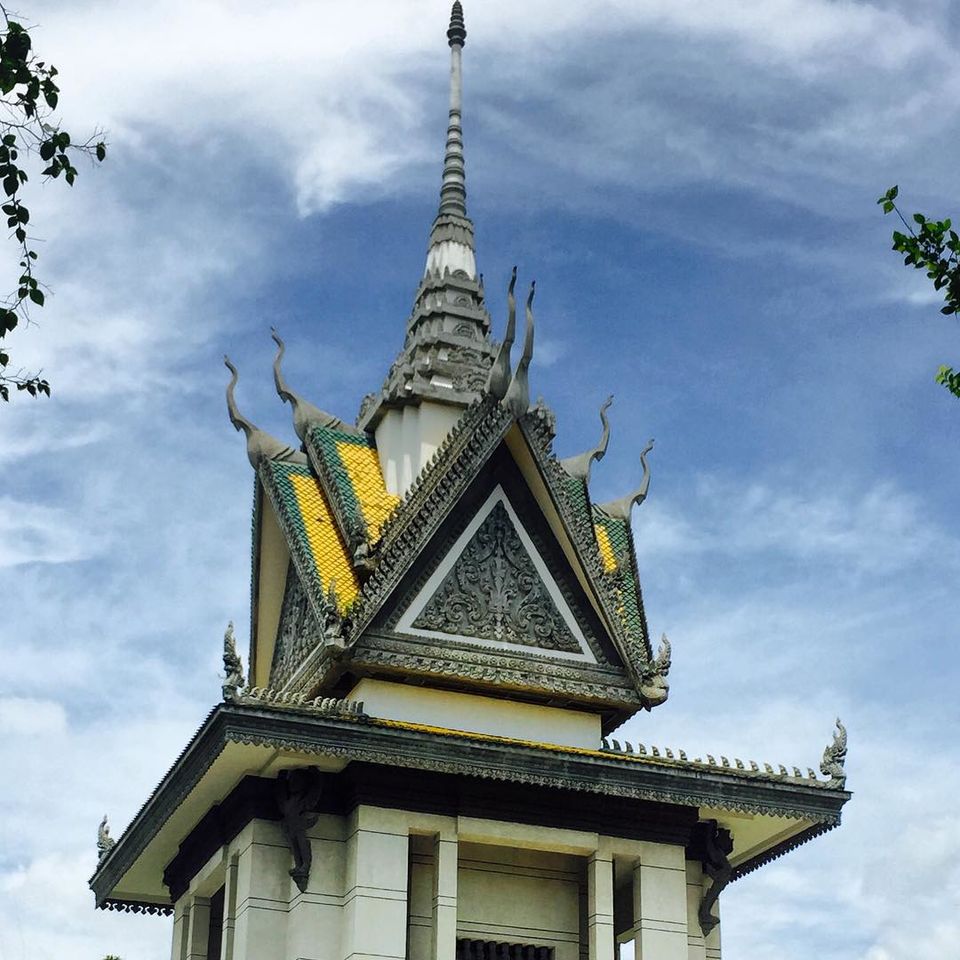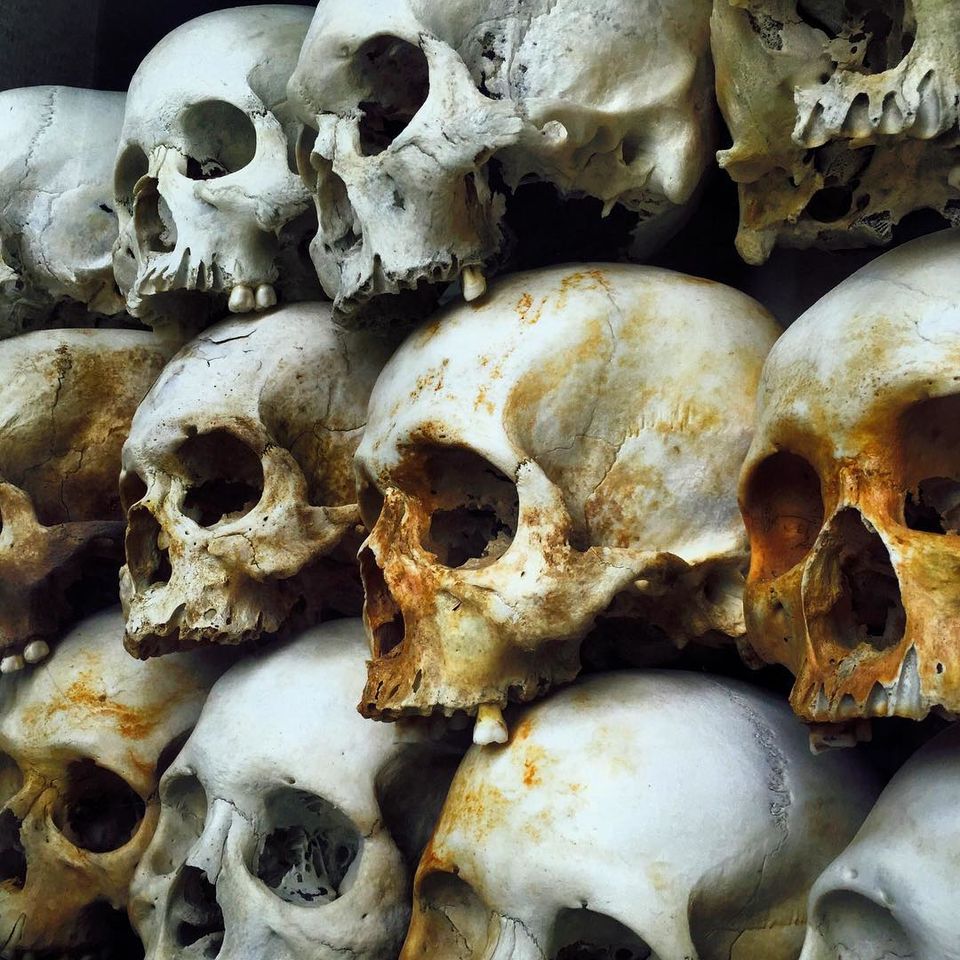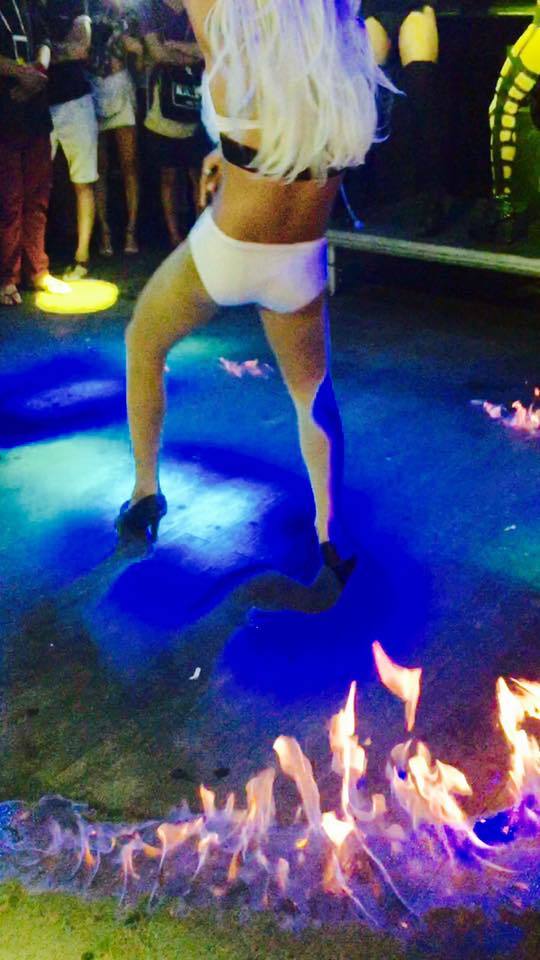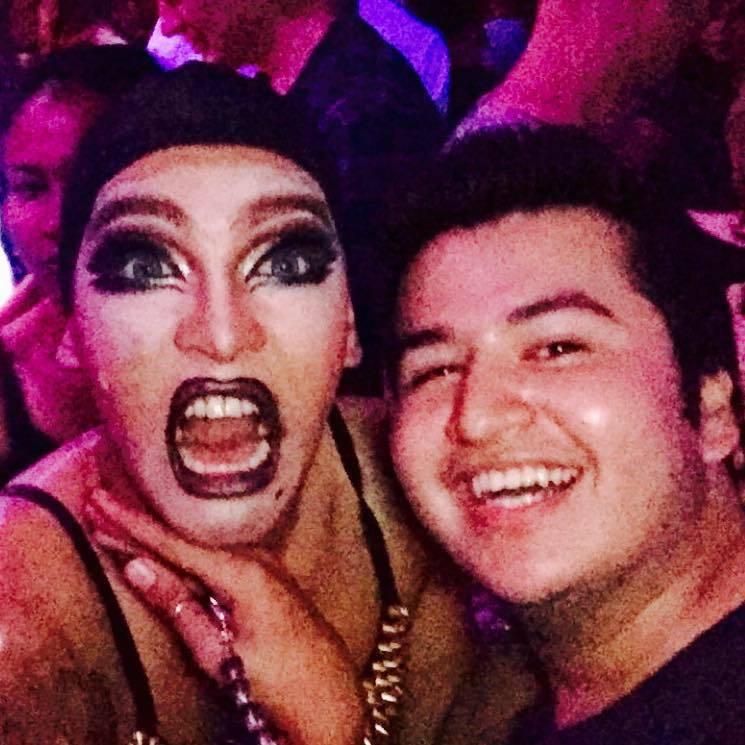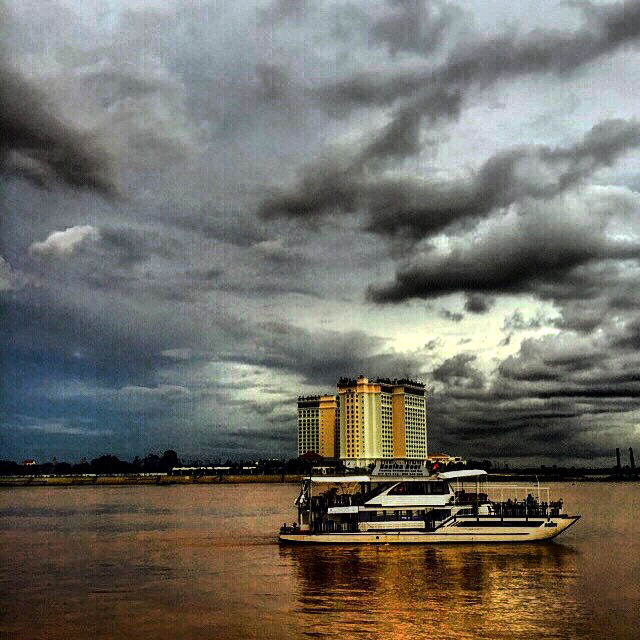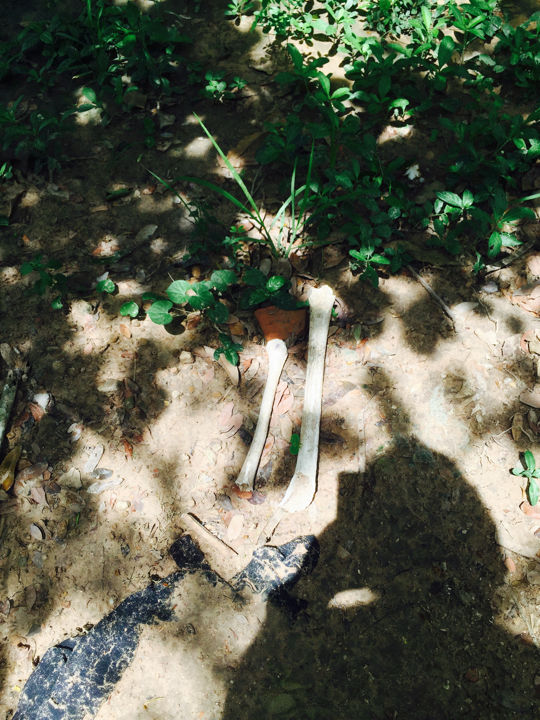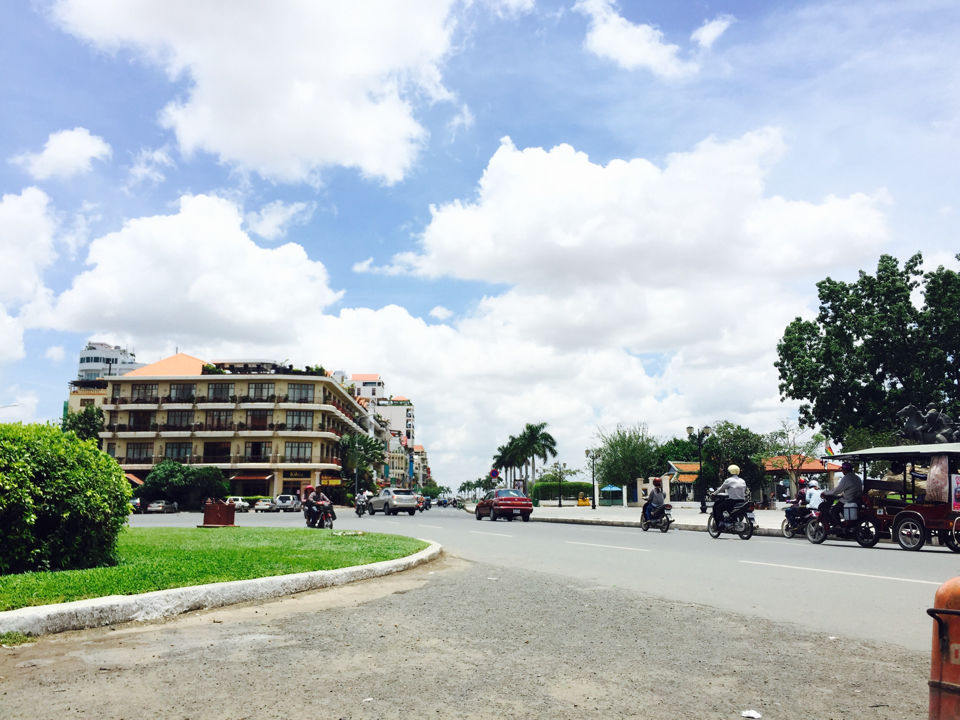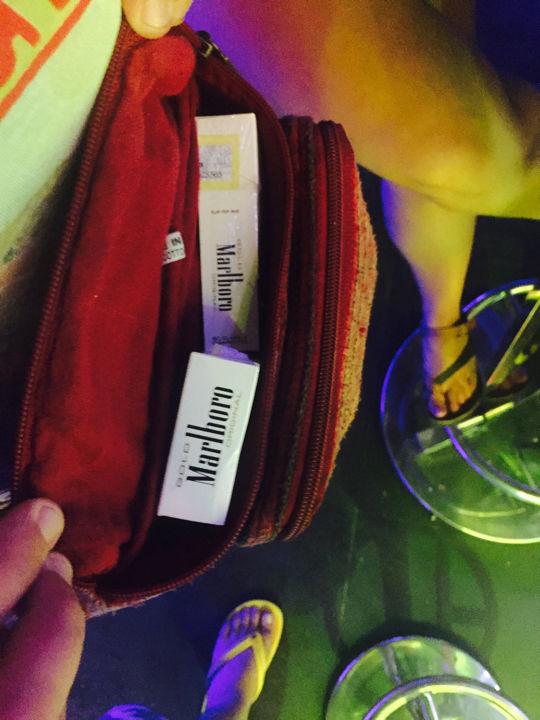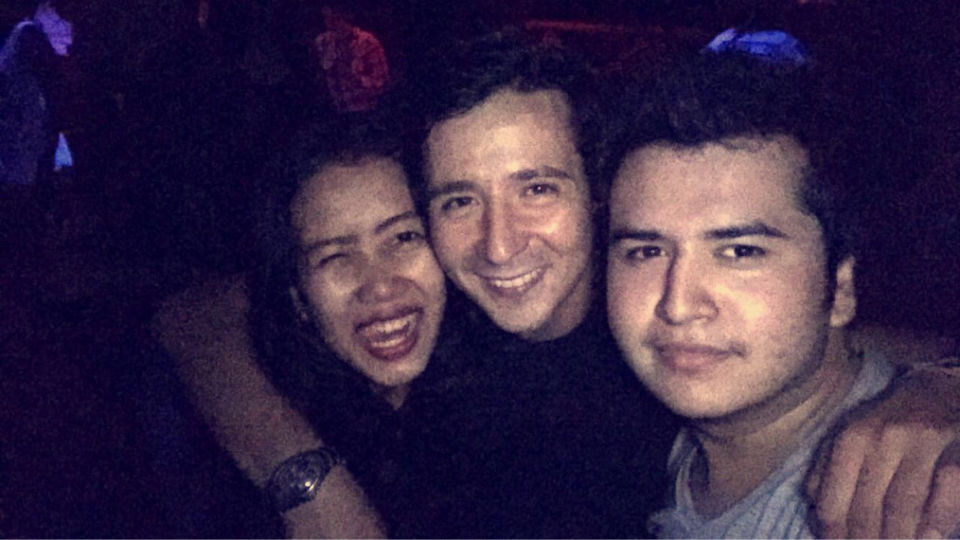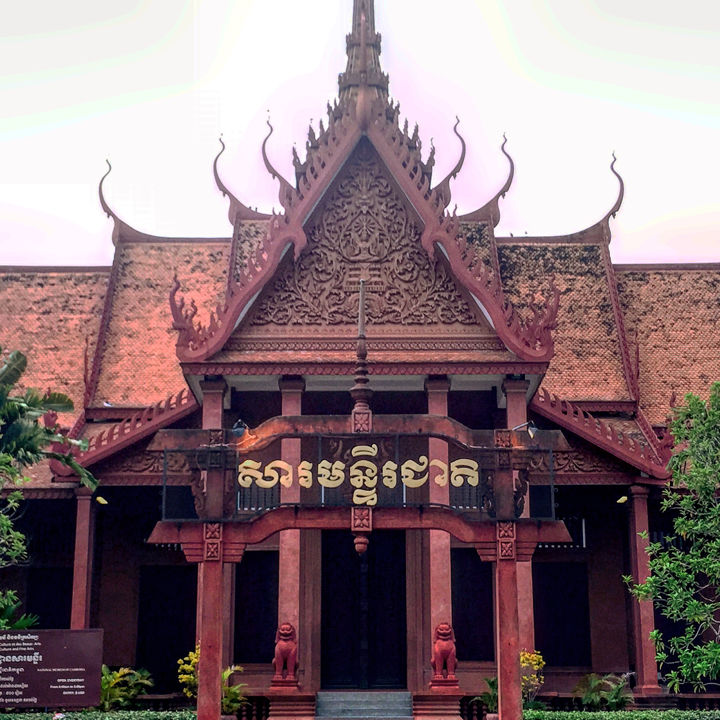 Phnom Penh
Phnom Penh in my travel dictionary means "CRAY" , this city is a riot , Its excessively fast and when it hits you , you won't even realise that it did .
My journey through Cambodia started through Phnom Penh , i assumed i would stay in this city for 2 days and head onto what the country has to offer , but it was so bad to me that i got stuck for a week , it was so addictive .
I had never seen a purse being snatched before with such perfection , and i realised my presumption about Cambodia being a poor country was totally wrong , i had never seen so many Land Cruisers , Mercedes SUVs , and Range Rovers together on a city road and given that these guys were paying 300% more than what it actually costs left me spellbound .
Well not drifting away from what this website is all about , in a few short words, the way I see Phnom Penh is a mutated twin brother of Bangkok where you will fall in love with the Chaos , Craziness and ofcourse Beer Angkor which costs 3$ for 3 Litres .
So after staying awake for most of my nights and extensive exploring during the day here's a list of things that you should/Should not miss :
Stay At the Lovely Jubbly Place / Mad Monkey Hostel .
First thing you'll want to do is visit the Killing Fields , try finding people to go along if your at hostel , strike a deal with the Tuk-Tuk guy, we got it for 12$ for a half day 12$ split between 4 plus and additional 6$ for entrance tickets .
Visit the S21 Prison , sneak in with one of the guided tours taking place , you would definitely want to know what happened there , Also if you can afford it take a private tour of the same .
If you're a shopper and love brands , Phnom Penh is THE place to shop , you need to head to the Russian Market to find yourself a nice dress (if you're lucky you'll find a Zara or Massimo or a Gabbana ) , dead cheap 9-11$ , fact is that they're produced in Cambodia .
You've got a usual Central Market like any other local city market which also sells the same products you'll find in the Russian market .
Visit the Wat Phnom , its FREE .
So this is one thing you should not miss , every evening in the Central Park next to the Royal Palace , the whole city (!Exxaaaaageration!) alot of people from all age groups get together and Dance to nice tunes work out together and have alot of group activities , you can really learn about the city and the Cambodian culture , Share stories , have a nice conversation or probably get a gang together for a crazy night out !
The Riverside has Amazing Restaurants serving amazing delicious food i would recommend the following ; Touk , if your craving a western meal ; Happy Herb Pizza , For a very very special pizza ; The Pink Elephant , Pizza ; Anjali Restaurant , Indian Food ; Oskaya , For Japanese , i've tried almost 15 on the riverside i could only think of these if i had to recommend .
The Nightlife in Phnom Penh starts post 12 Am , if you enter a club and find 50 girls being excessively friendly and willing to buy you a drink , don't be a Twat , You dont want to be a freedo! But here's a few places you should not miss if you're in for a crazy night ; Club Pontoon Nightclub , for crazy acts ; Beliza Nightclub , for dancing and live music (Always request the bar guys to get you some freebies) ; Sorya Beer Garden , Cheap beers for Pre gaming ; Heart Of Darkness , I would let it be a surprise for you ! , Amazing fact is all of these bars are near each other so if you're short on time and don't want to wake up early the next day there is a possibility that you can do a club crawl in one night , do carry the hotel/hostel's visiting card .
The city can get out of control and things will not go as planned , 60% of the time . There's not alot of english speaking population , and you can get ripped off for even the smallest of things , (A 20$ Keychain , A 30$ Iphone 6 , A 2000$ Folex or even a 50$ Tuk-Tuk Ride that lasts 10 minutes) so , you have to be careful at all times , be it day or night .
Always carry a visiting card of your accommodation.
DONOT wear a fancy/flashy watch or carry sling bags behind your back , whatever time of day it is .
DONOT carry alot of cash in your wallet , a night out will not cost you more than 20$ .
If someone(A beaut) is very friendly to you , do not assume that you are very lucky .
Phnom Penh for me was an adventure full of Parties , history and amazing people , What was your Experience like ?
Phnom Penh is too big a place to describe in a page and so if the activities above don't fill up your itineraries Inbox or post a comment below .
P.S ~ Please Pardon My Grammar .After Phnom Penh, I took a bus to Kampot .
#brokedudetraveling