Whenever I travel to a new place, I like to steep myself deep in their culture, of which food is an extremely integral part. Cambodia was no different, especially since I had heard great things about the food here. So, it seemed but natural to enrol for a cooking class while I was in Phnom Penh, the capital city of Cambodia.
Khmer food includes a lot of fish, fish sauce (which I fund a bit too strong fro my liking), chicken and pork. They also feast on many insects, which we were not adventurous enough to try.
After referring to trip advisor about various cooking schools, we chose Veasna's Cooking class (Veasnainthekitchen.com) as we could customise the menu and have a private class for ourselves. Veasna came at 8:30 am to our Hotel on Sisowath Quay and off we were to shop for our ingredients.
Just after a few minutes' walk, we reached the market where every fish, meat and vegetable imaginable were being sold. The sights were very fascinating; women filleting fish with the same skill of a starred chef, milk being extracted from coconuts with specialised equipment, mounds of the famous kampot pepper filling the sir with their aroma, fresh lemongrass and kafir lime leaves made into a ready-to-use paste and new vegetables that I had never encountered amongst others. WE spent a goof 45 minutes walking around and buying produce for our meal. On our way to the cooking class, we picked up a huge tender coconut inside which we were to cook fish amok - Cambodia's most popular dish (and my favourite).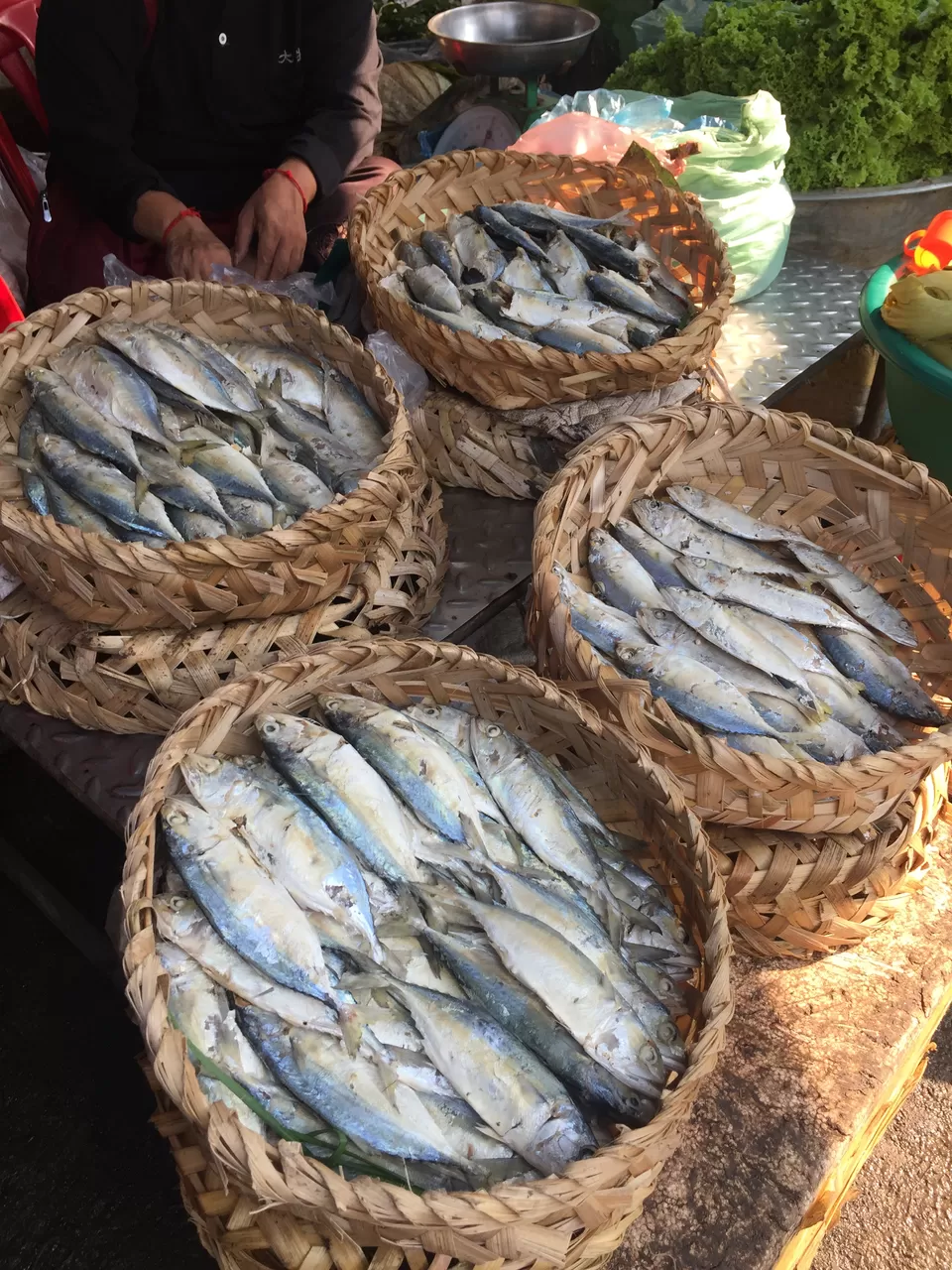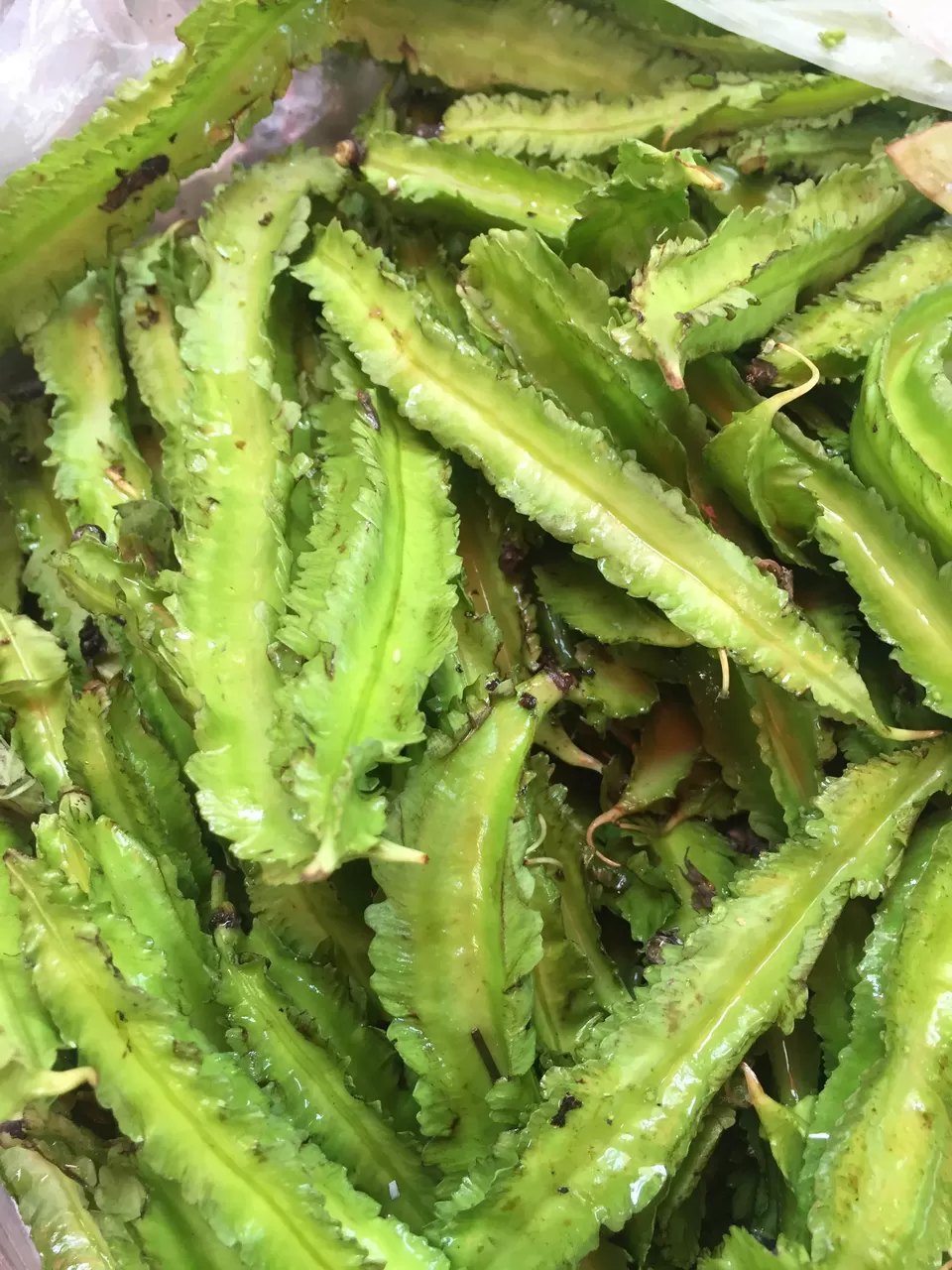 Another five minutes of walking, and we reached our venue. It was a spacious hall cum kitchen, with a balcony that opened out to Tonle Sap, the lake.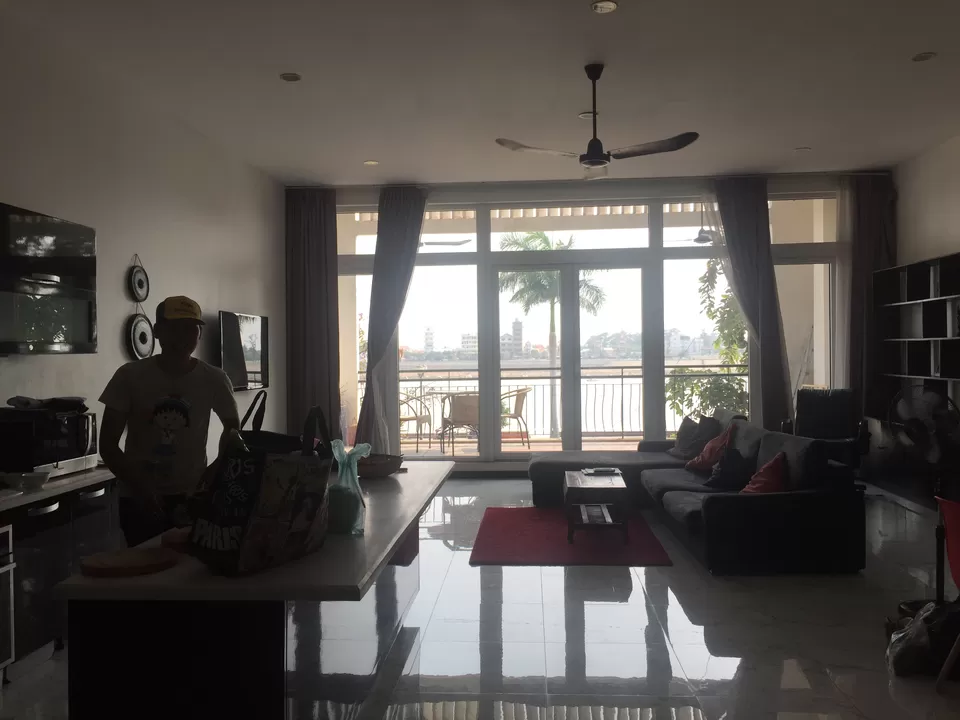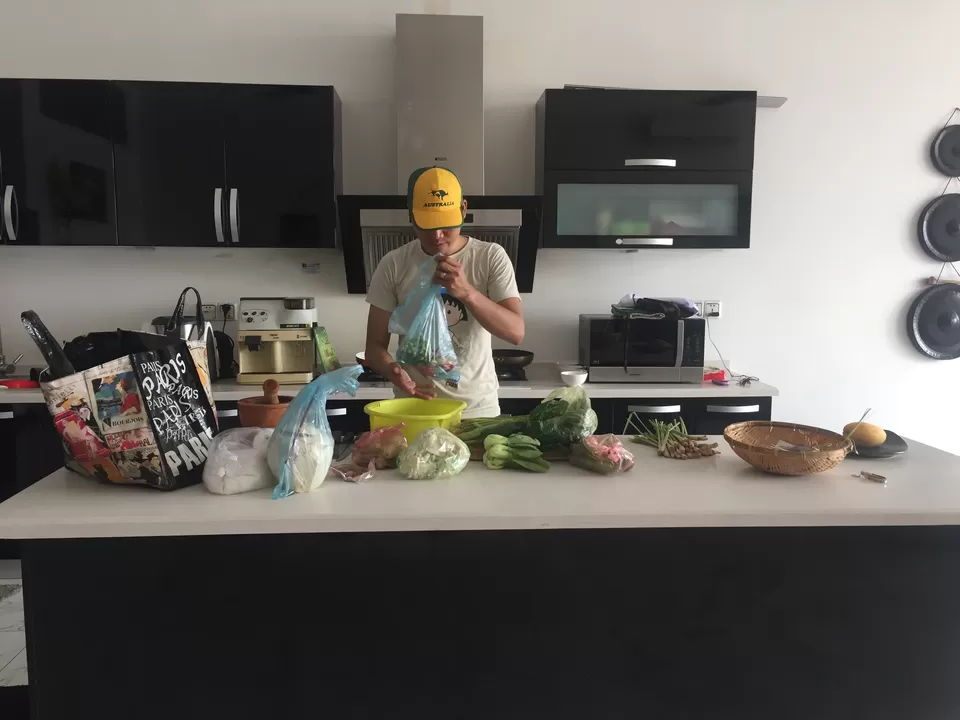 We cooled ourselves with glasses of cold water, and started off with the cooking. Veasna was extremely kind, took us through every recipe carefully and let us taste the dishes at every step. At the end of two hours, we managed to make fish amok, Cambodian Chicken satay (very different from the Thai counterpart), steamed fish with ginger and oyster sauce, a fish dip, stirred morning glory and finally oyster mushrooms with bakchoy.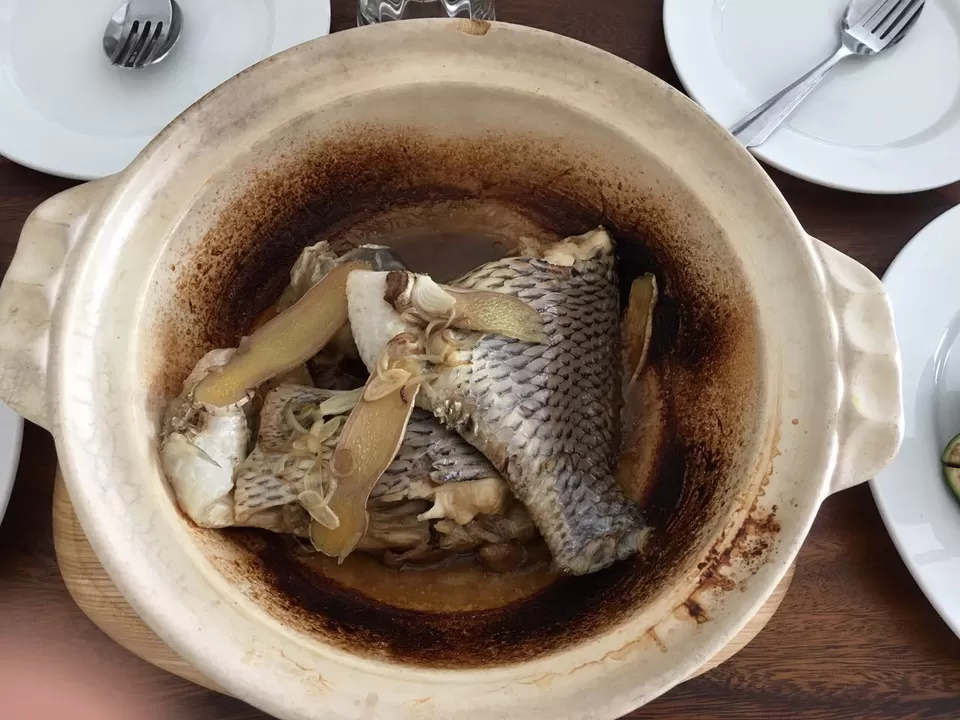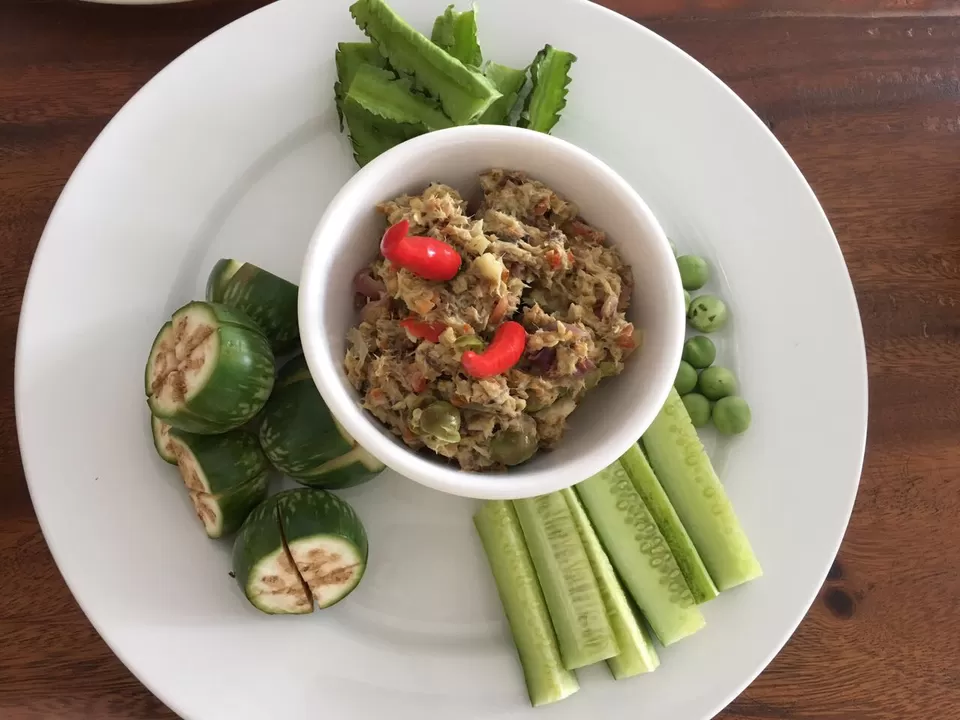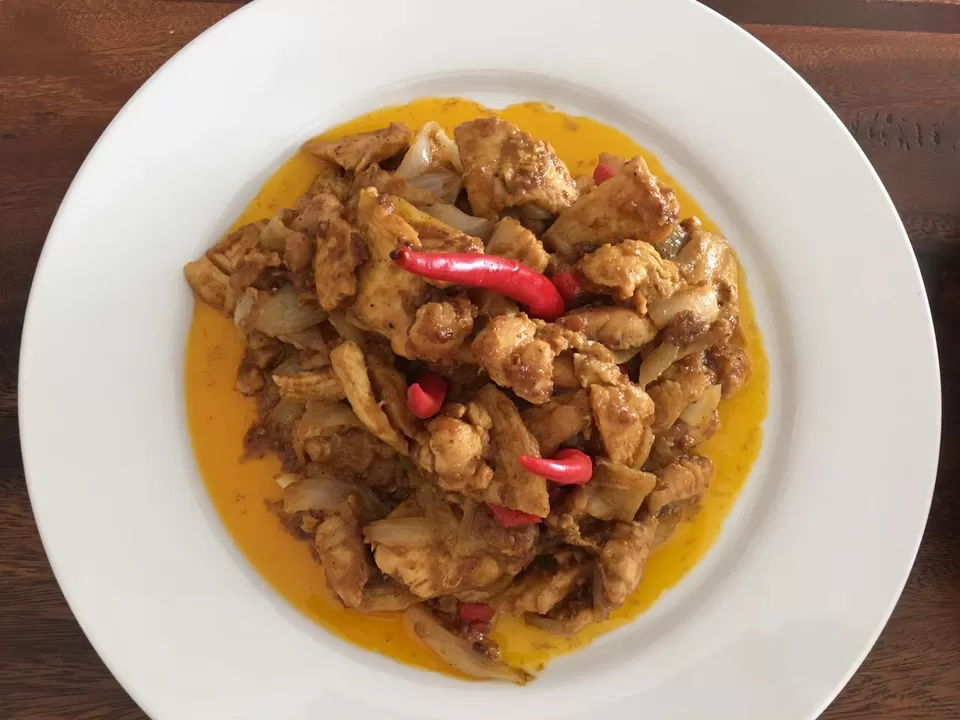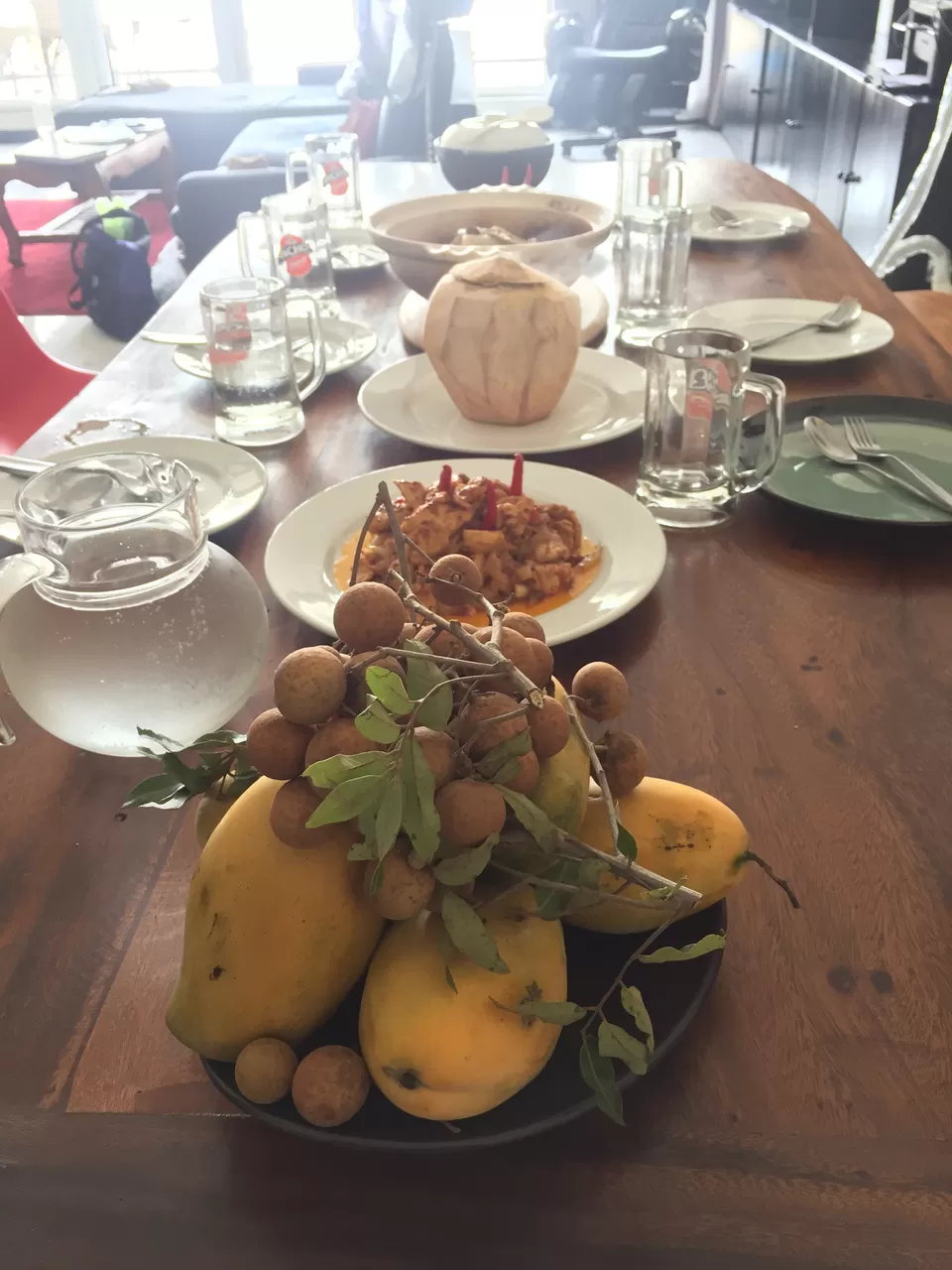 It was quite a spread, and we had heavy meal of all these with brown rice, ending with some mango and longans. It was a most wonderful meal, and we got to taste and learn authentic Cambodian food.