I was not much into writing but as many of my friends told me that i should write about my cheap travelling stories. It was an unplanned, random moreover silly tour to take as having no money in pocket. (Matlab Bhuka travelling ke liye, aur paise baba ji ka thullu). Started from Delhi in Sleeper Class (North East Train ) with 700 ₹ ticket to NJP ( New Jal Paiguri ) sunday morning. Total Cost=700 ₹ Train Ticket + 200₹ (Food in Train)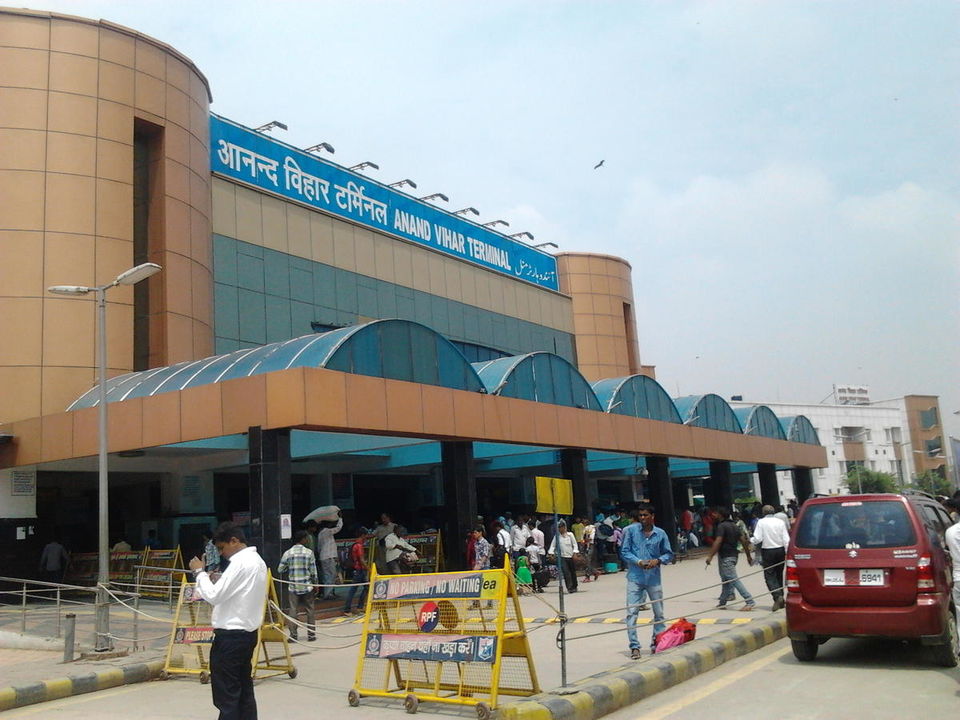 Pic: Googled
After spending whole day in train reached 10 AM to NJP. I had a wonderful breakfast of Samosa and green Chutni near Railway station in just 50 ₹. Took auto rickshaw to Bhutan Bus Stand . Bought some fruits from there and ride the bus to Bhutan. Bhutan Bus Timings: 7AM, 8AM,1PM,2PM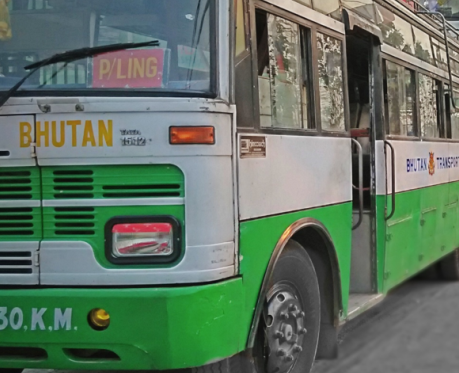 Pic: Bhutan's Tousrism (Googled)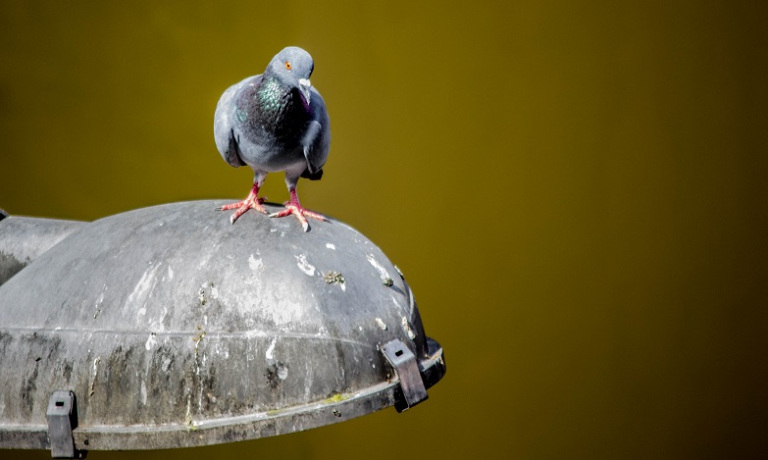 Pic: A view while waiting for the Bus to Start Book your tickets as soon as you reached NJP coz there is limited bus service to Bhutan. And it will took around 6 hrs to reach Phuentsholing (Bhutan).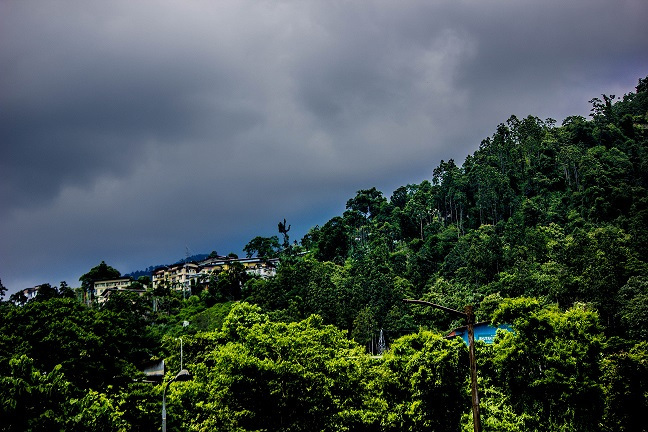 Pic: On the way to Phuentsholing After reaching Phuentsholing, I started looking for cheap hotel because i just have to spend a night and have to leave early morning to Thimpu (The capital of Bhutan) after getting VISA from Bhutan embassy. I found a hotel near the Bus Stand named Hotel Shine. After a lot of bargaining they let me stay at their hotel for 200 ₹ for a night. After that , I had proper Indian Food with a bottle of Beer that costs me 200 ₹ . Total cost= 110 ₹ (bus ticket)+ 300 ₹ (Food and Fruit)+ 20 ₹ (auto rent to reach Bhutan bus stand) +200 ₹ for hotel rent + 150 ₹ Dinner Woke up early morning at 6 AM. Did all the basic Chorus of life and packed my bag and went to Bhutan's Embassy at 9:00 AM with Voter ID card , a passport size photo , confirmation of Thimpu Hotel (Which I booked Online) and immigration paper which I get from the photocopy Shop for 2 ₹ . Entered all the details and submitted to the authorities for the verification. After 30 min they call my name and i went for the VISA process and get my VISA to Bhutan at 10:30 AM. Finally now i can go to few places of Bhutan with this VISA( not everywhere in BHUTAN). Went to the Bus stand to get the tickets to Thimpu. Again go and book the ticket as soon as you get the VISA coz there is limited bus service to Thimpu also. As my Bus will be departing at 01:00 PM (12:30 PM Indian Time) , I went to local market to have some food.
Pic: A view of Bus stand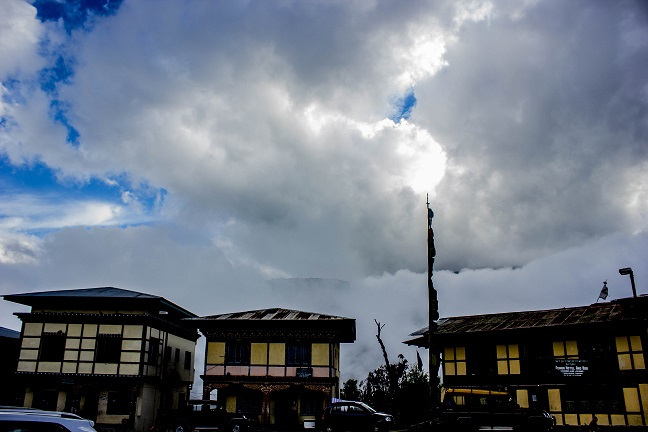 Pic: Stopage for SUSU to get refresh both mentally as well as physically
Pic: A view from the bus Bus started and took 6 hrs to reach Thimpu. I reach there at 7:30PM. As I was having a hotel confirmation in Thimpu moreover it is near to bus stand so I walked down to hotel by asking the people over there. I was so much tired so I had hot bath and went outside to have literally some Bhutanese food. Went to a Karaoke Restaurant had Emma Dashi and Rice with wine. A complete food. Total Cost= 245 ₹ (Bus to Thimpu) + 200 ₹ (Brunch) +400 ₹ (Hotel stay) + 300 ₹ (Dinner) It was a chilling morning (Garmi me sardi ka Ehsaaas) and feels good when you wake up in Blanket( Cozzy Cozzy) I opened my window and i was like OMG ittti thandi hawa and one more thing, my room has two windows for two different views. One for the daytime and one for the night.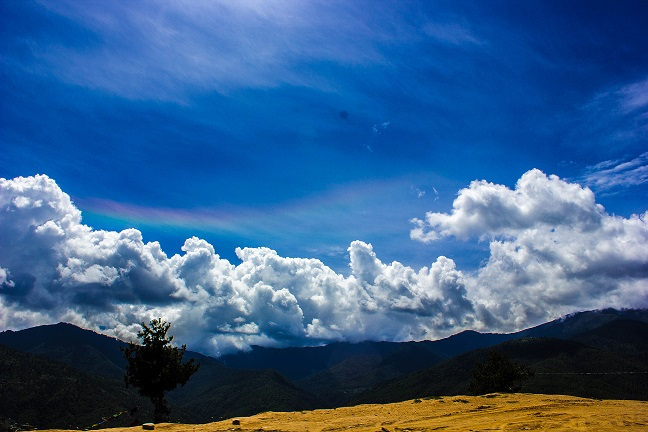 Pic: View from my Window during morning time Than I get ready for the day time and left from hotel. I board the local bus and visited Bhudha's Point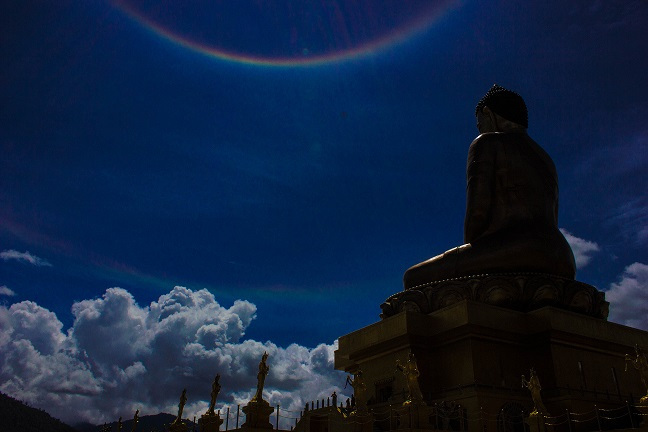 Pic: Bhudha's Point Pic: Memorial Chorten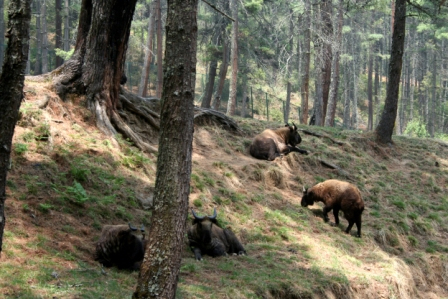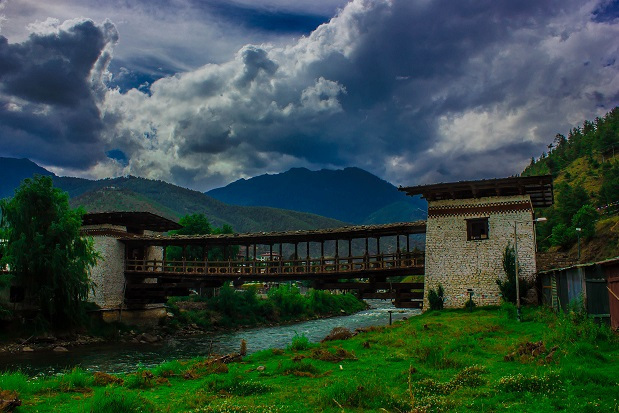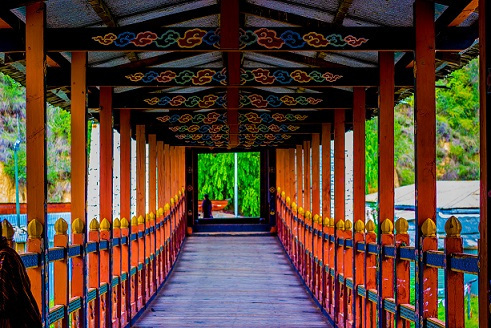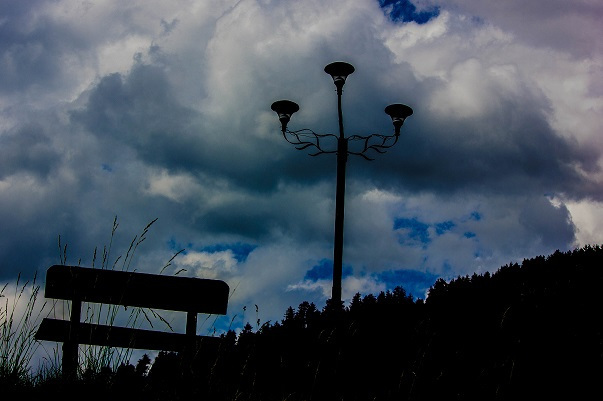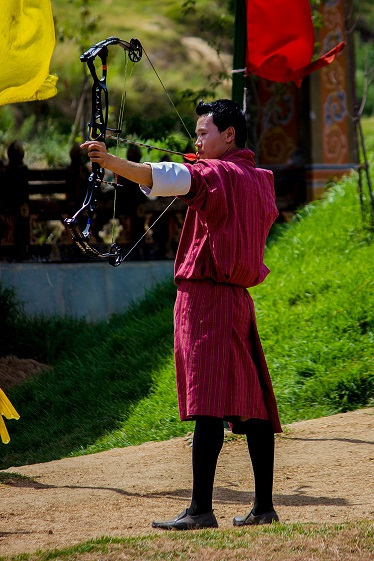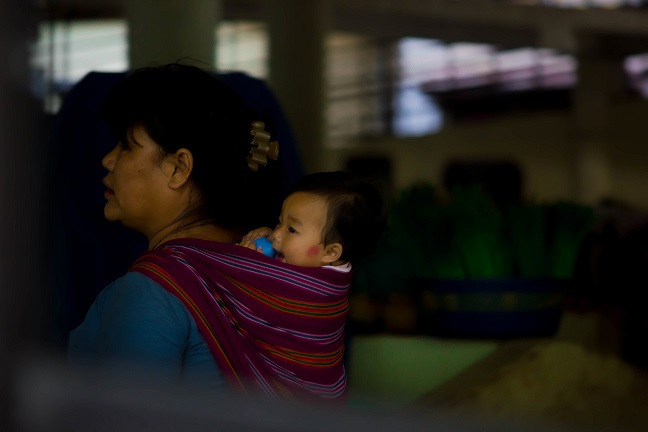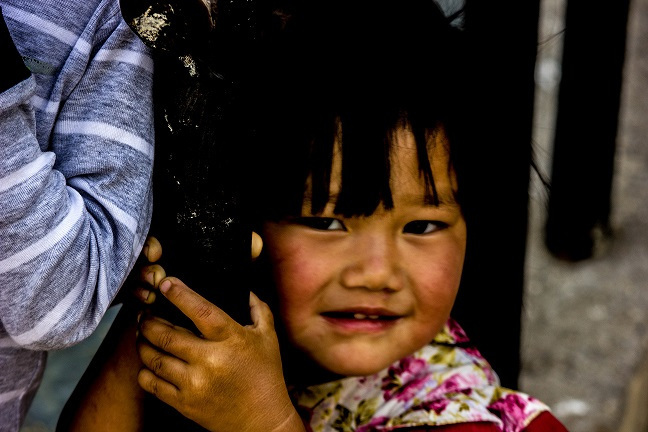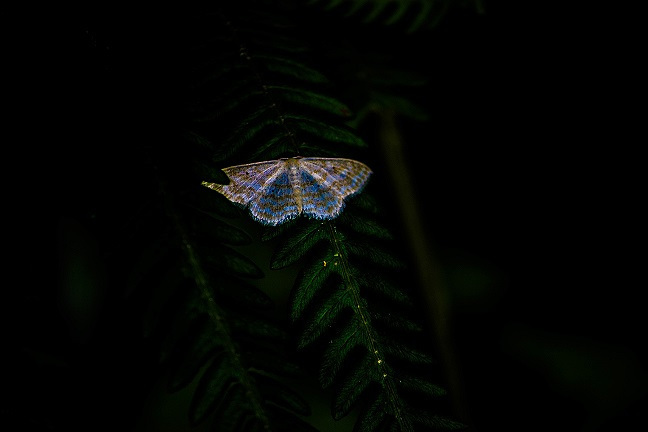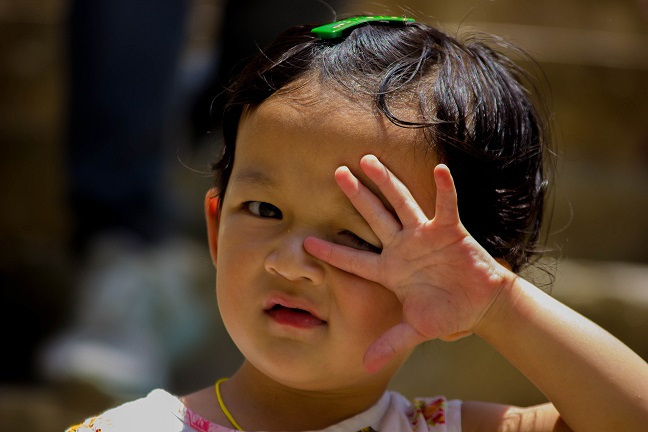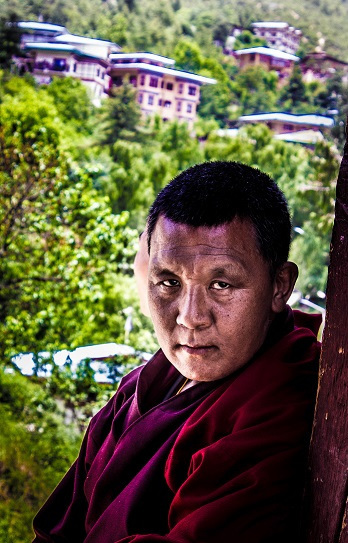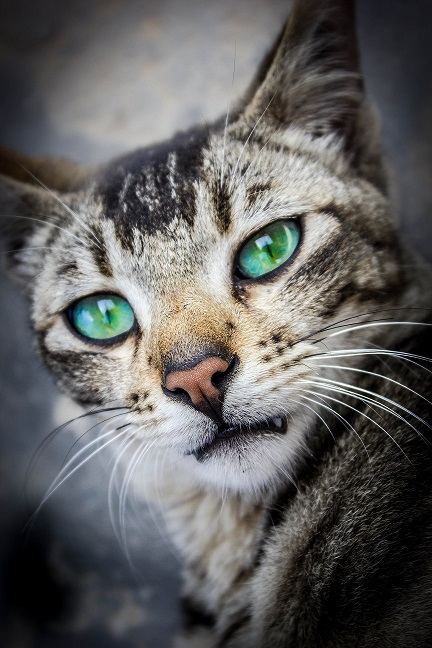 Whole day I was roaming in the Thimpu: In the night after roaming all these places and shopping come back to the hotel to enjoy the Night view with a bottle of Local Peach Wine.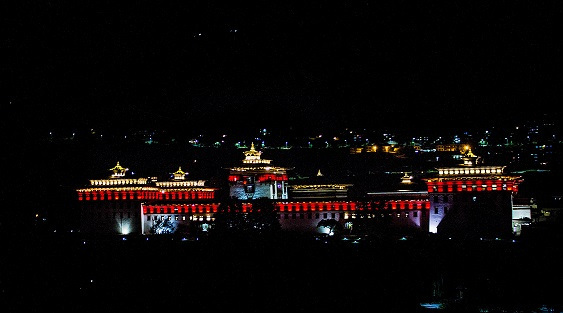 The other side view of the Window. The Bhutan's King Palace.
Book The tickets to Paro today as again limited Bus services as well as limited seats. I booked the first bus to Paro that is 9AMTotal Cost: 400₹ Taxi and Travelling + 700 ₹ Food + 400 ₹ (Hotel Stay)+ 55₹ (Bus to paro) I woke Up at 7:30 AM and packed up for the next town of Bhutan that was Paro. Again no doubt the view out of the bus was amazing moreover, I was sitting with a girl with whom I talked the whole way and find out all the information about Paro. As I was on a Budget Tour I asked if I could get a cheap place to stay in Paro. She allowed me to stay at their house but for that I have to pay and I was like OK. She asked me to give 200 ₹ for the food only and 200 ₹ for the night stay . After reaching there , She introduced me to Taxi driver as he was her friend. I am actually on budget tour so I asked him to give me a share ride so that it will cost me less than usual. Fortunately I found a family with whom I went to all the places of Paro.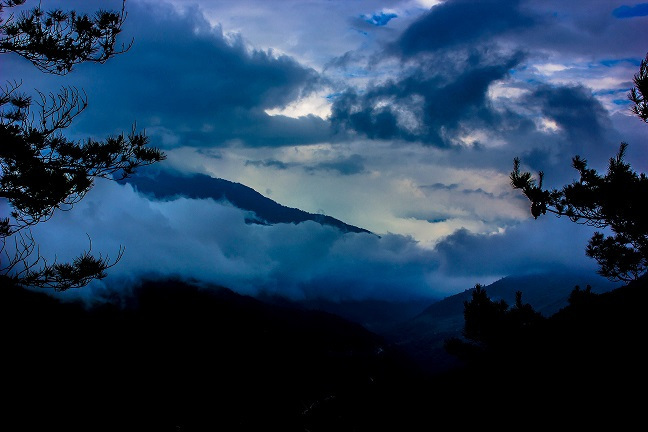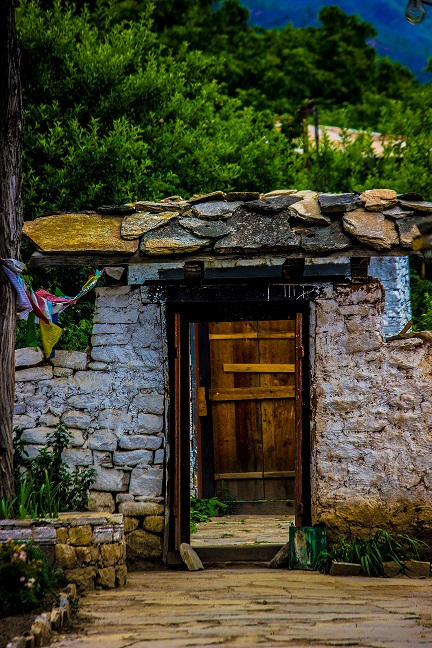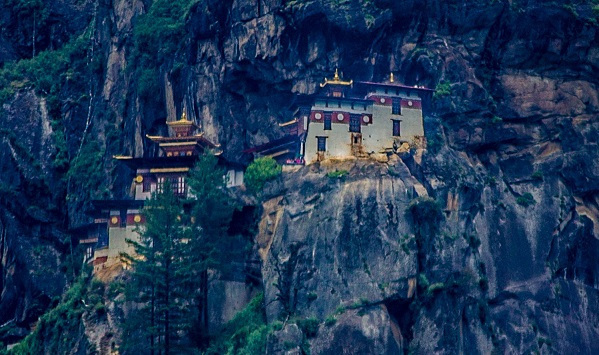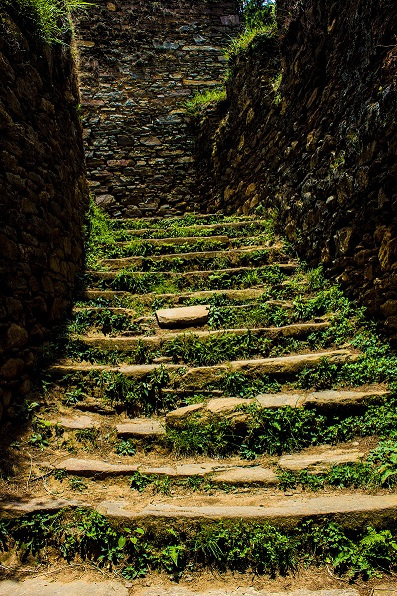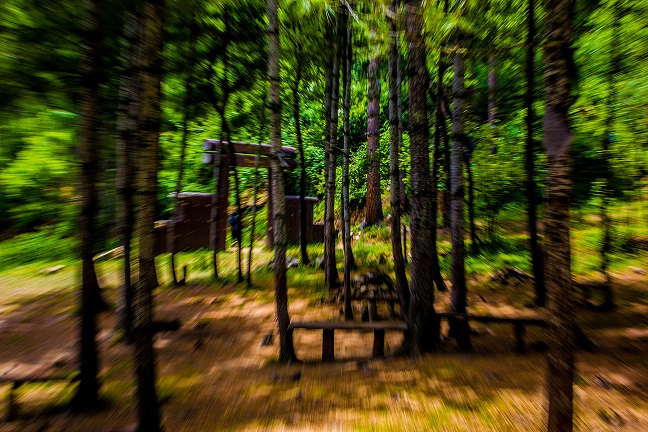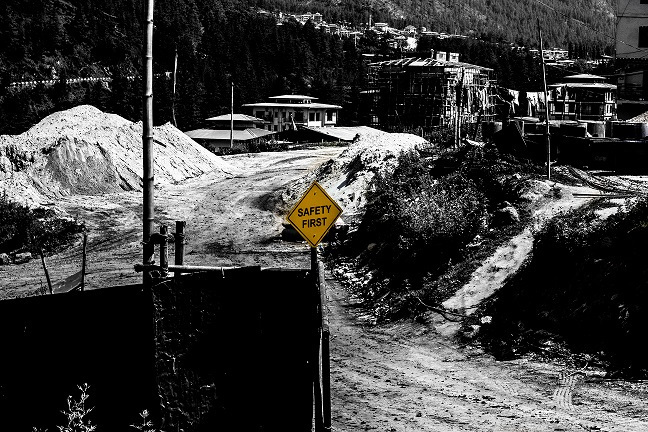 Places to visit in Paro:
Tiger Nest Monastery Tibet Point (don't know the exact name) Oldest Monastery in Paro (Only 2 in whole Bhutan out of Which one is in Paro) National Museum of Bhutan (Must Visit) Rinpung DzongTotal Cost= 500 ₹ Food+ 200 ₹ Home Stay + 50 ₹ Museum Ticket + 50 ₹ Fruits + 220 ₹ Bus ticket to Phuentsholing Important Thing:- Book the return bus ticket in advance as again limited service and limited seats Last bus to Phuentsholing is on 1PM Had an amazing food there at the locals house moreover the feeling of staying there was so good can't describe in this little blog. Woke up , pack the bags again (Aur kar bh kya skte the) board the Bus again to Phuentsholing in the morning at 9AM which took me to Phuentsholing at around 4 PM. I went to the same hotel where I stayed last time but this time with a different purpose. And the purpose was shopping. Yeah , market is so nearby moreover the price of things are so much cheaper and reasonable in Phuentsholing other than Bhutan's place. Moreover it is on the border so easy to go back to India in the morning as having train from Hasimara (15 kms away from the border) Total Cost= 500 ₹ Food + 300 ₹ hotel stay Pack bags and started early morning at 8AM to Hasimara for the train that was Mahananda express from Hasimara to Old Delhi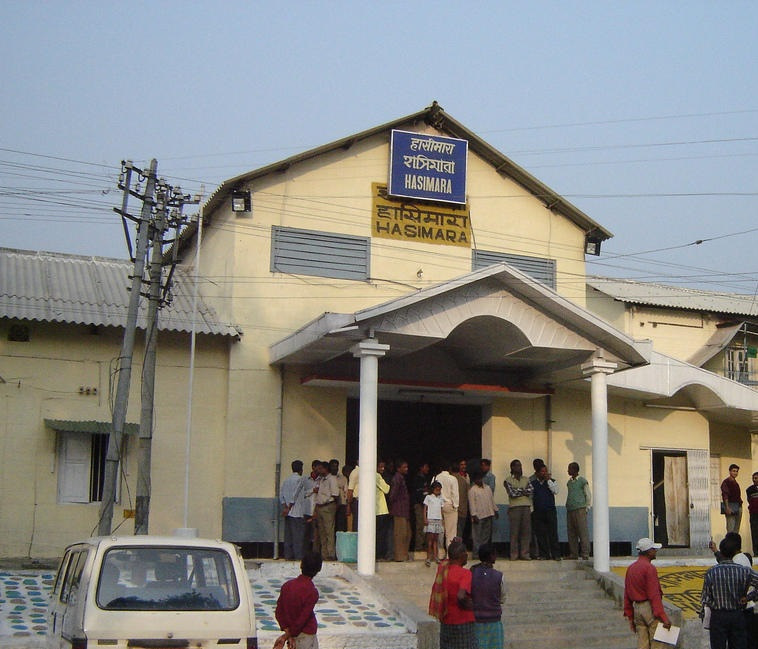 Pic: googled
Total Cost= 750 ₹ train ticket + 50 ₹ auto rent to hasimara +200 ₹ Food
Published by Aman Saini