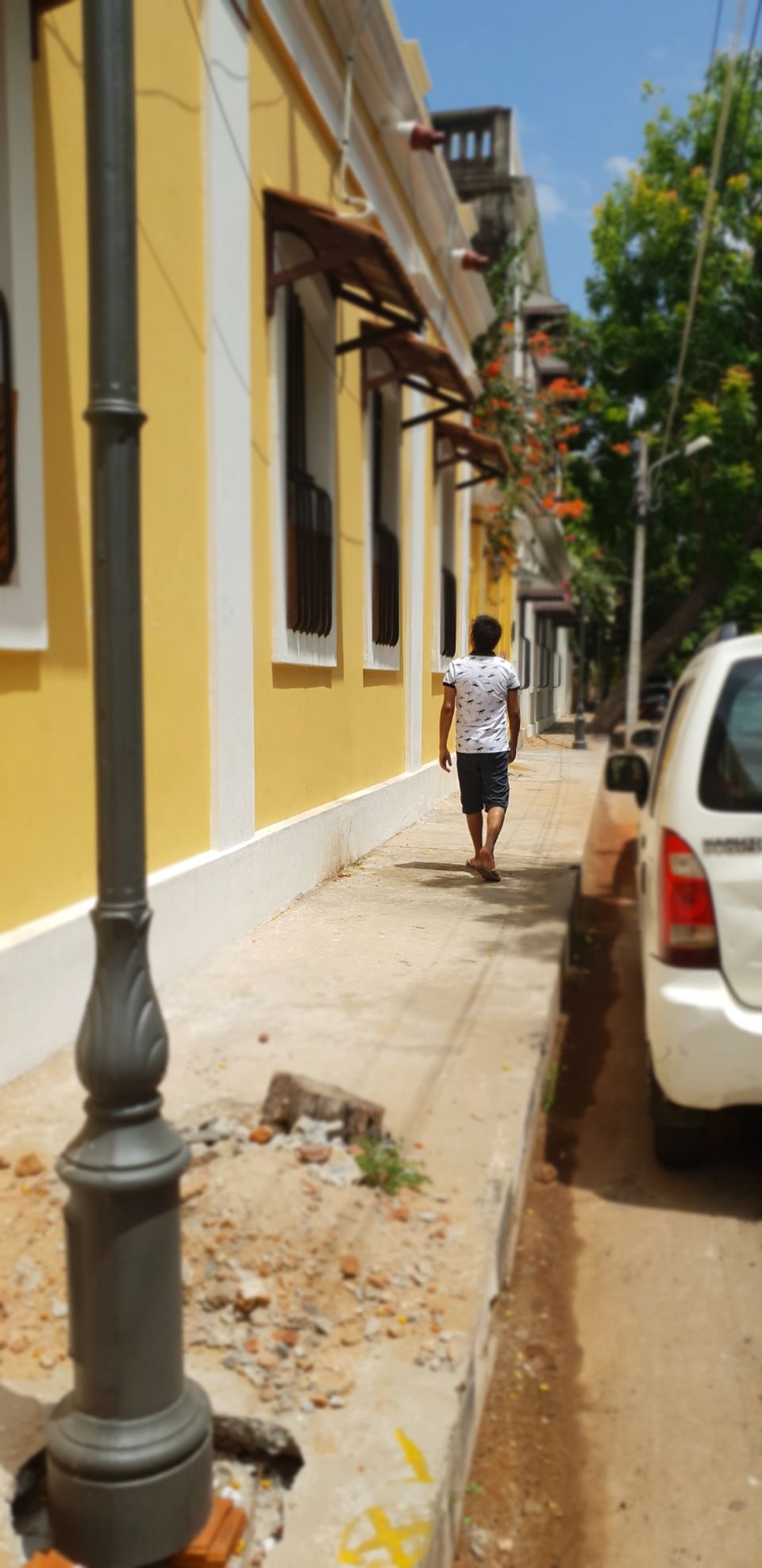 Tiered of my daily routine planned out a trip to one of the brightest coastlines of India. In terms of structures , food ???????????? and sunsets .
While I was all set to board my Chennai flight, forgot my wallet at my office drawer ????
So the trip already is adventurous for me as the wallet had my id's and card's . Thank God have linked my pay tm with my bank account .
Luckily had a copy of my DL in my phone to show the airport authorities, who were much generous to believe that I've forgot to carry my wallet in a hurry.
So after a 3 hrs flight from Delhi ,was welcomed by heavy rainfall at Chennai airport . Booked a prepaid taxi from the airport till Chennai bus station. Will cost you around INR 500 .
Another 250 Inr to board an AC bus till
Pondicherry . Will go through beatifull scenic patches all throughout the journey .
You can book hotels in advance through Booking.com and pay at Check -in .
Booked Treebo red lotus . ( very generous staff ) as I reached at 1 AM . Still were very polite and gave a warm welcome . Briefed about the breakfast timings and wished us good night . ( us - my work colleague whom I met at the Chennai bus station ) She was attending a friends marriage in Chennai so she planned to extend the trip and chill together .
When life gives you lemons !!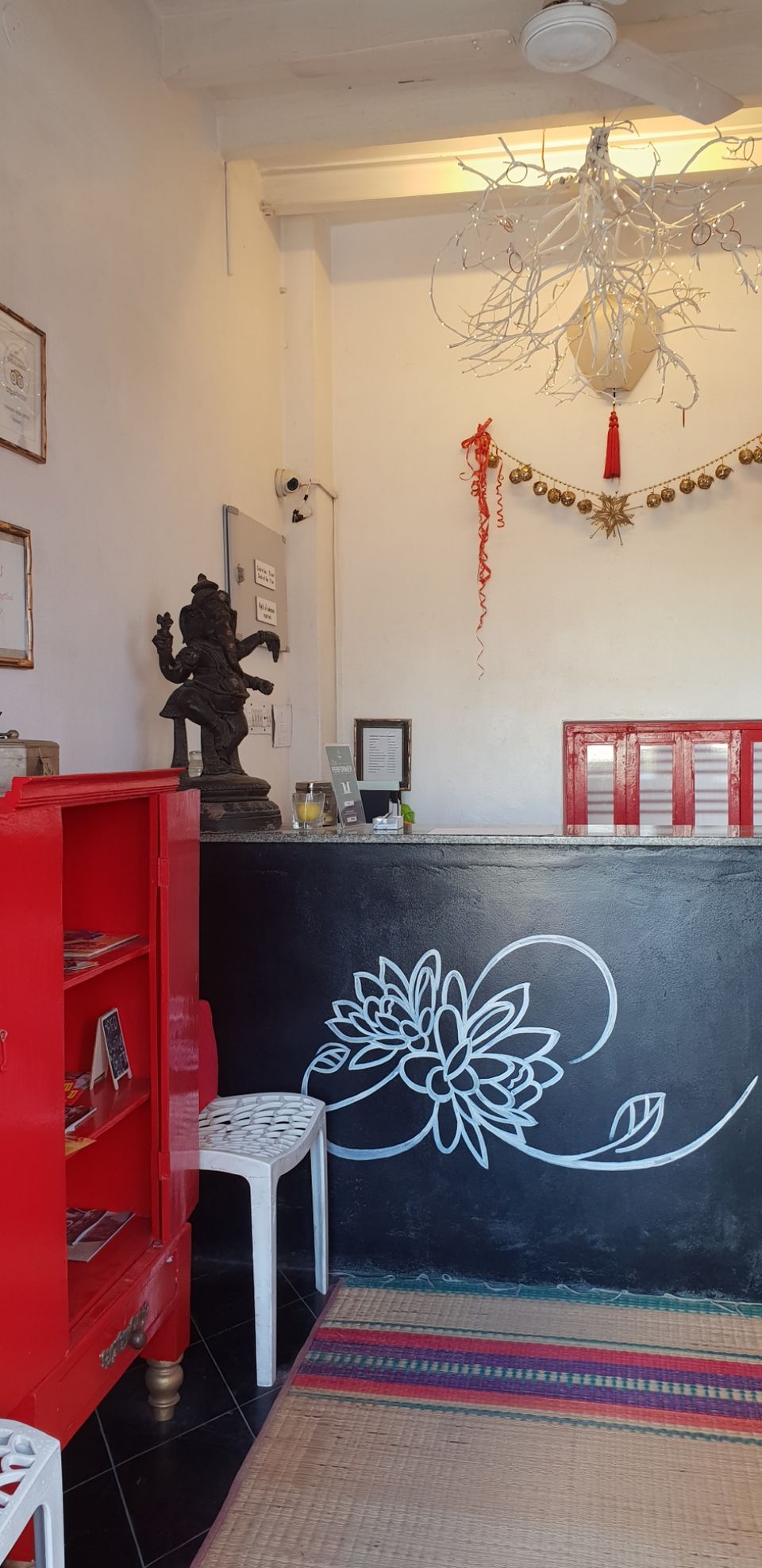 Exploring the Pondi on foot and Red wheels .
Got up around 9 AM with a beautiful fresh mood n offcrse weather , and hunger not to forget .
Breakfast was been served on the terrace with a beautiful view of the white town and comfy sofas to sip your morning filter coffee and have your scrumptious breakfast ( freshly prepared) by two very sweet Akkas in Hindi aunties .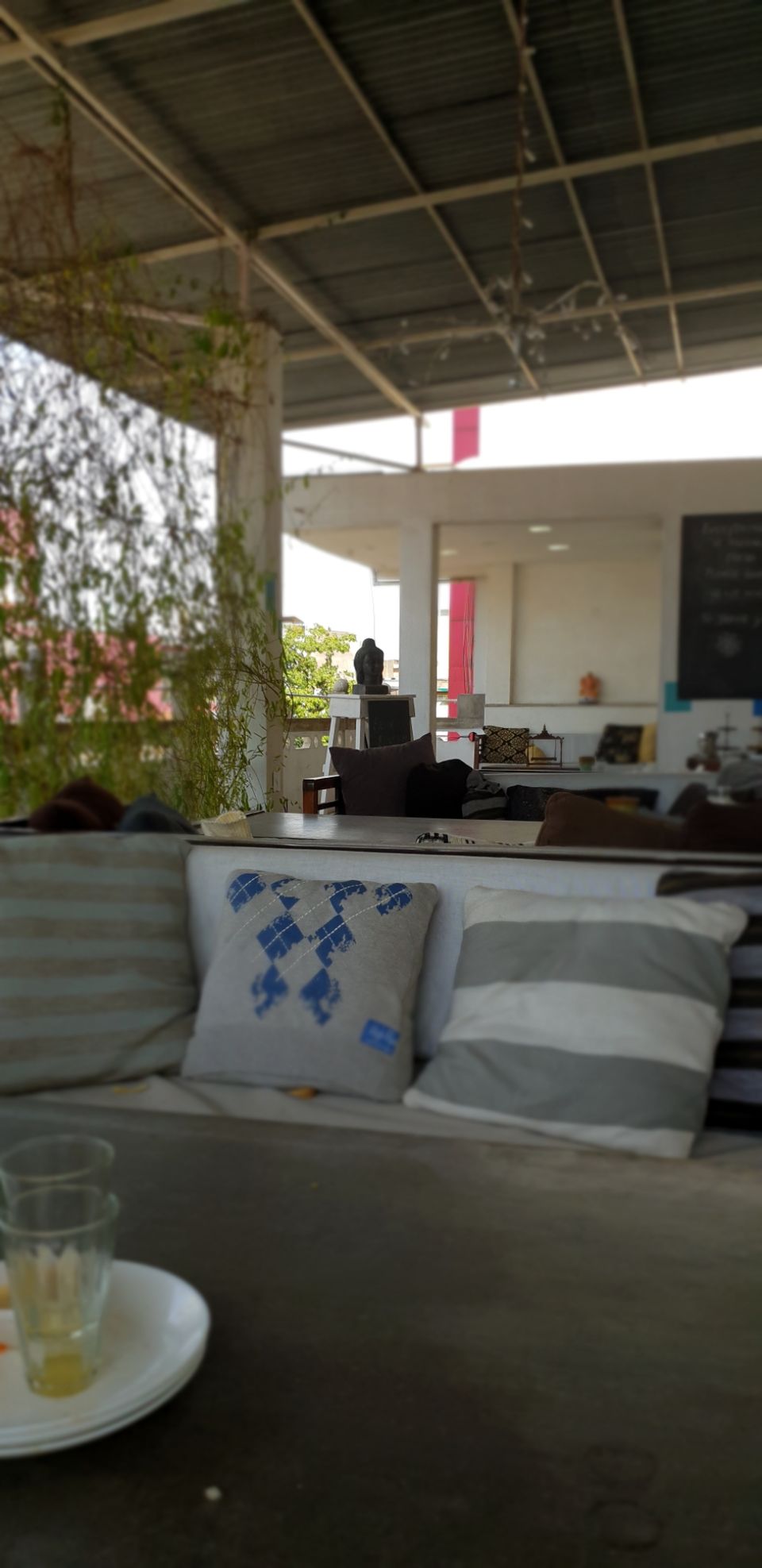 After having breakfast headed out to rent out my red wheels- Vespa . Around 400 INR per day and believe me with a full tank you can probably roam around the entire city and still save fuel.
Will cost you economically and you would love to ride in the leads crowded town all by yourself.
Day two was all about exploring the white town and it's beautiful cafes .
So we headed straight to the lanes of the beautiful city . Not to forget the walls are painted red with bright colours and entrance with even brighter flowers .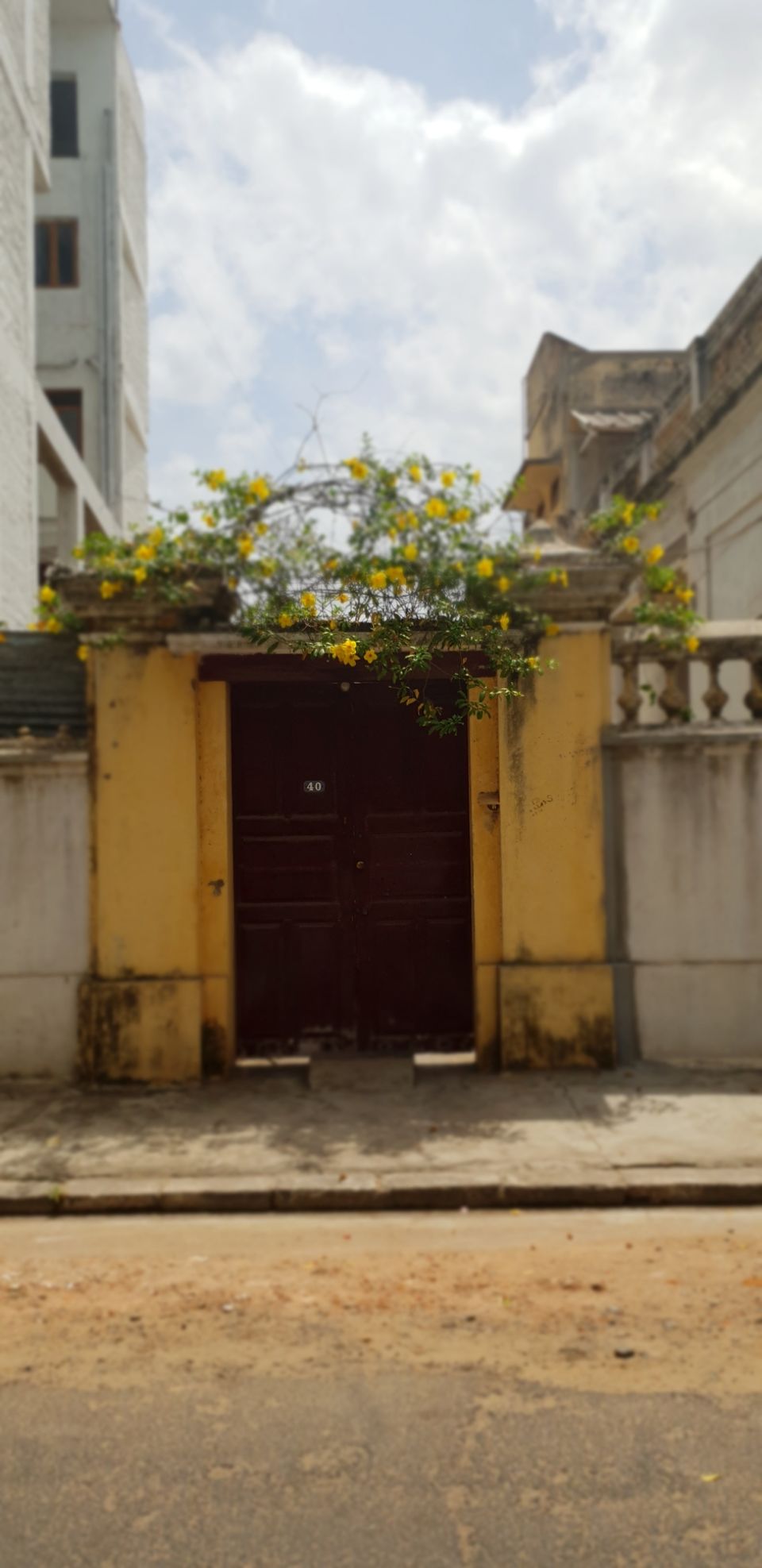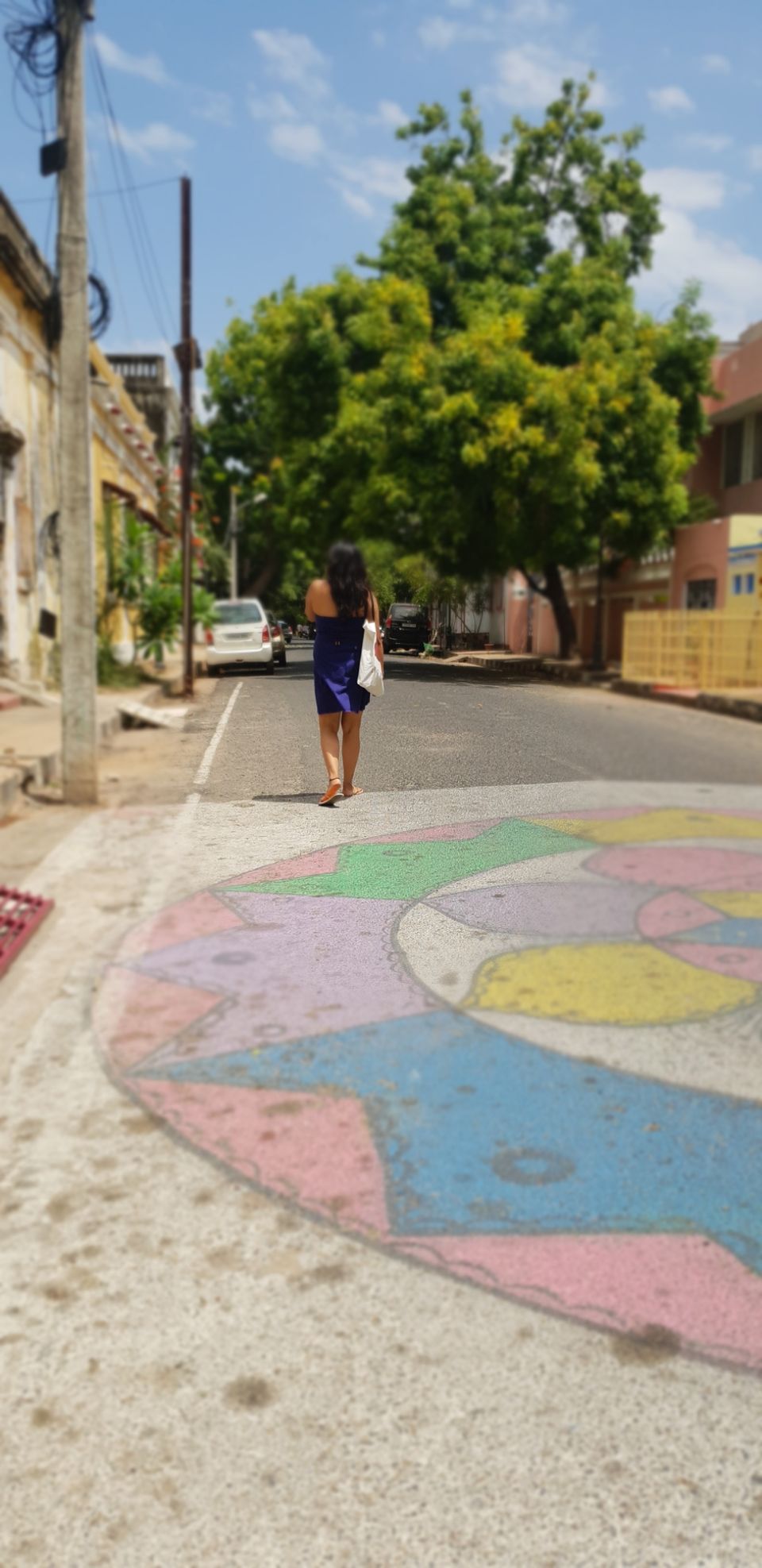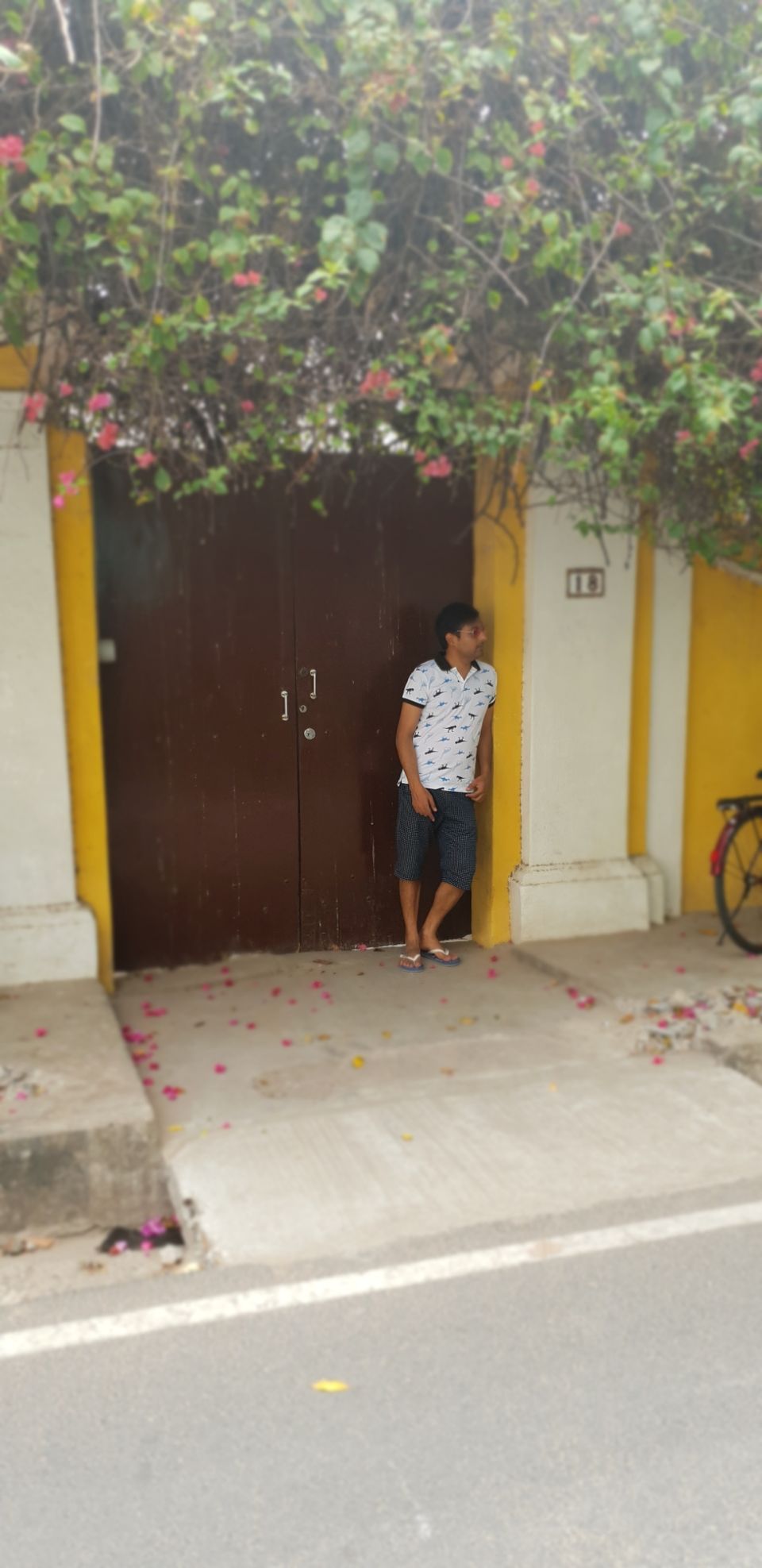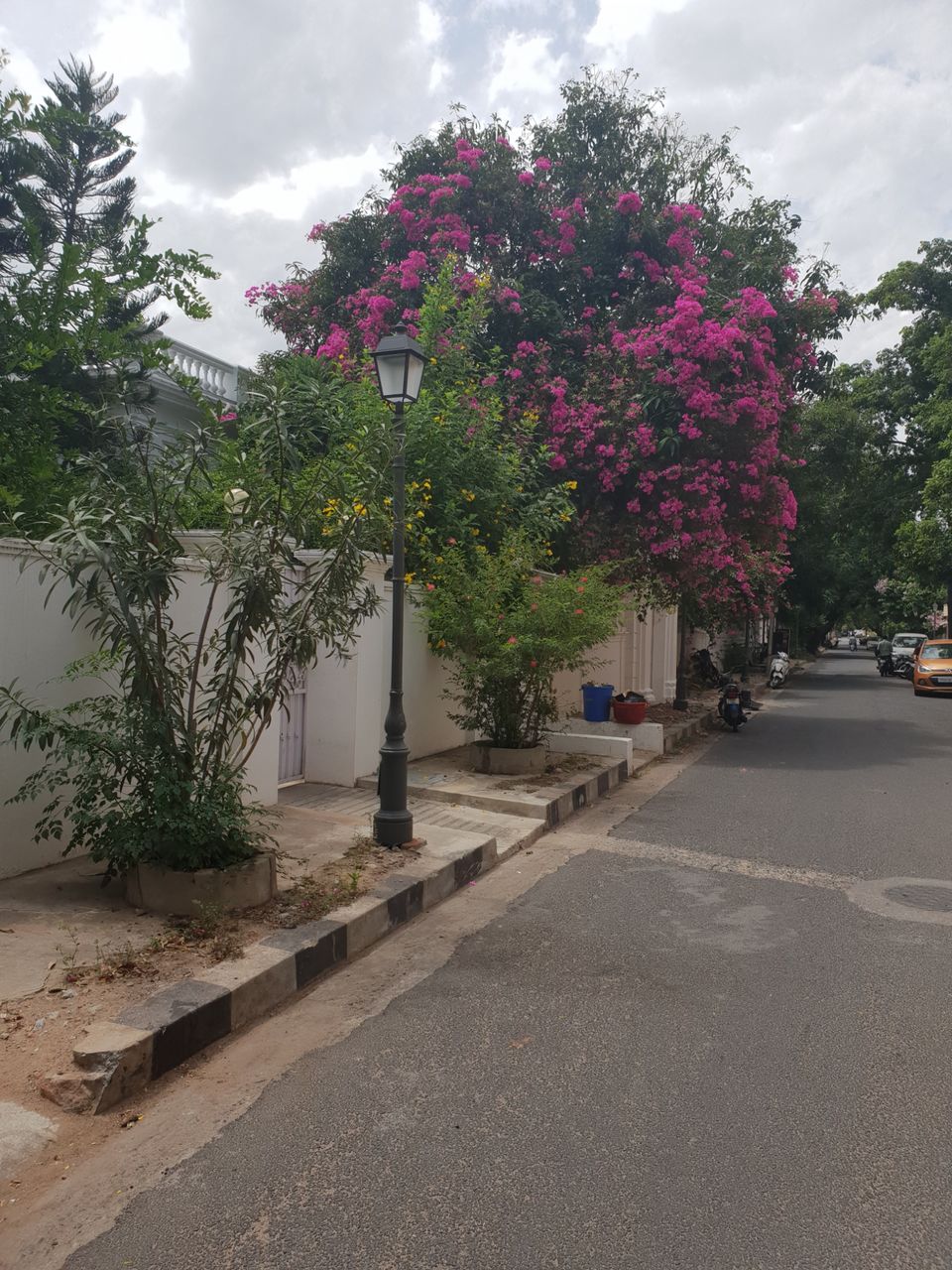 Major meals
Till the lunch time I was already feeling French with my hair turning brown and skin turning white ???? . Ps: the breeze there will seriously make u feel ur in Europe.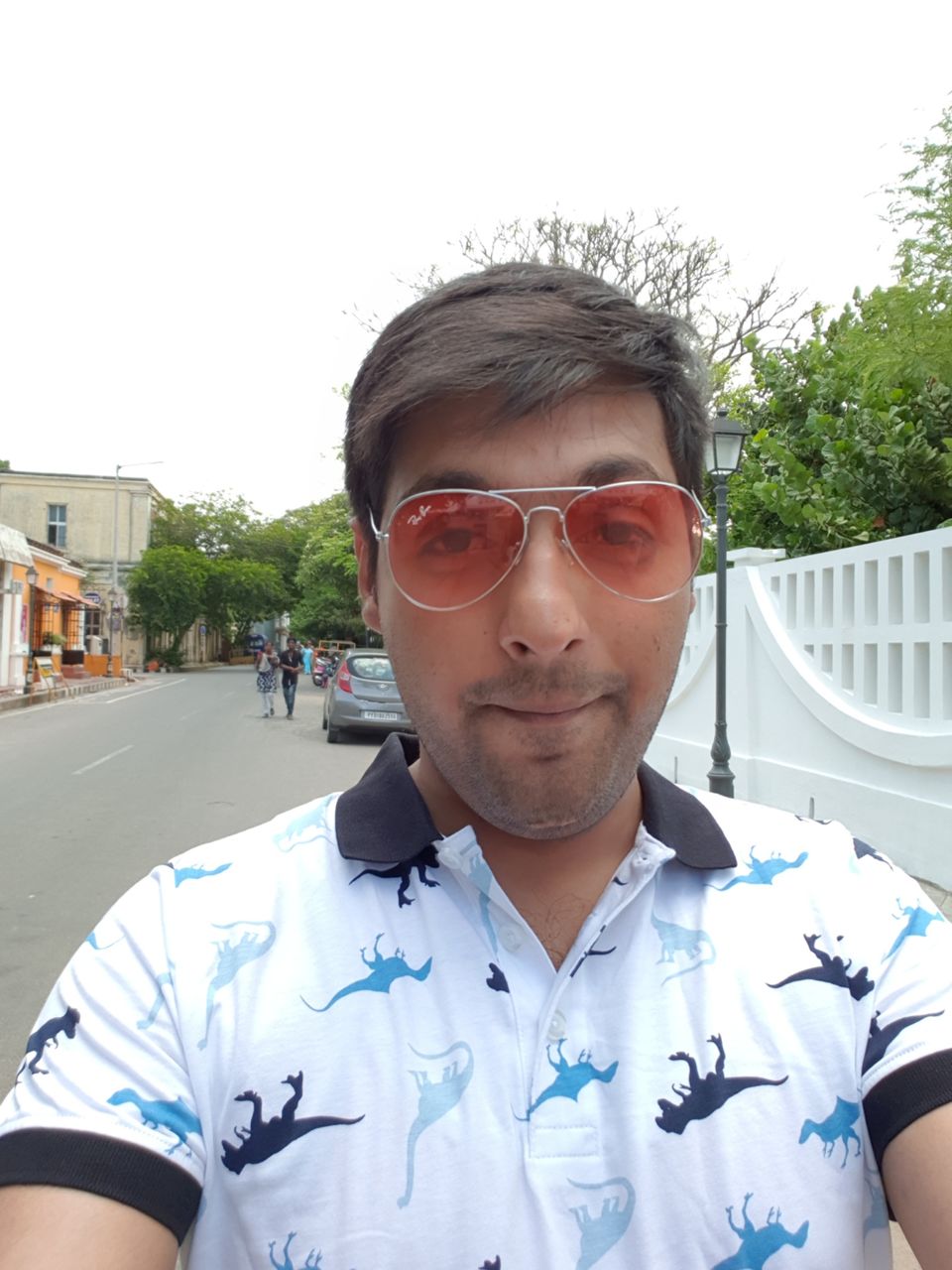 Ok ,so meals .
There are a bunch of good- ok reframing crazy cafès . All around the the town . Buh the ones worth visiting ,if u are a sea food fan :
Madame Shantè a full meal with beers will cost you around INR 1000 for two.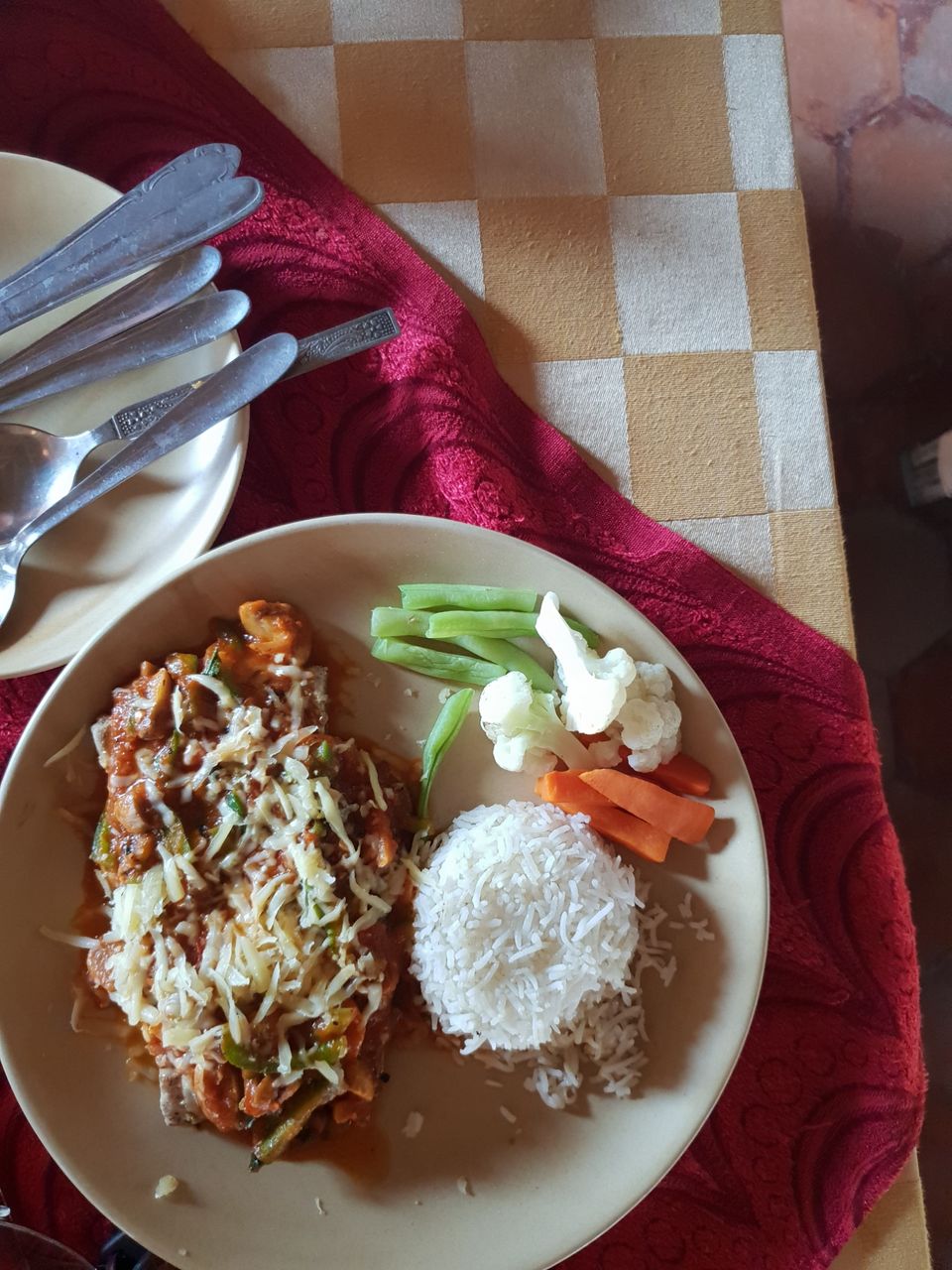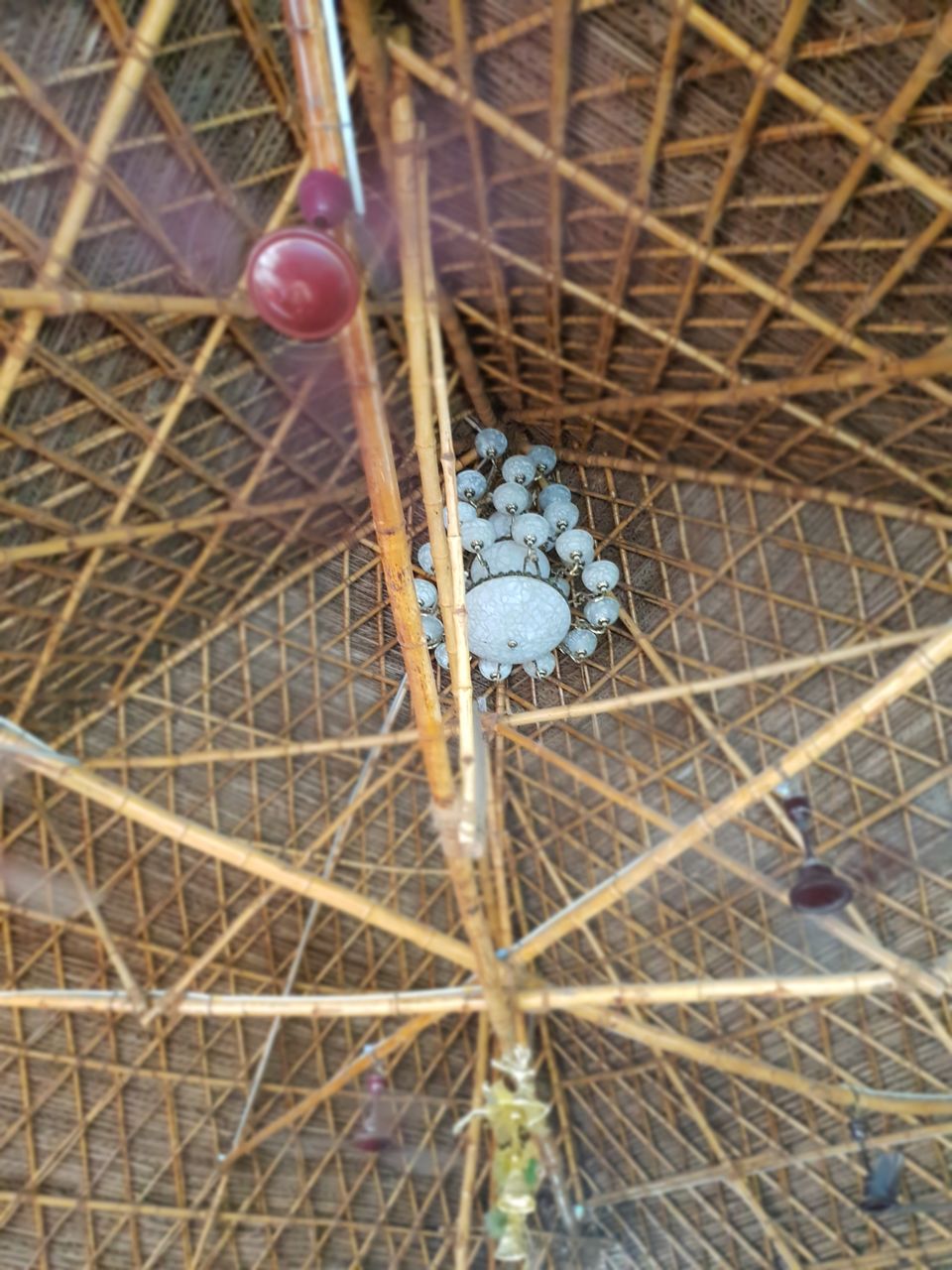 After a scrumptious meal head out to explore the beautiful churches.
You can pray for the loved ones and dear ones, here as the serenity will hug you with its tranquil aura.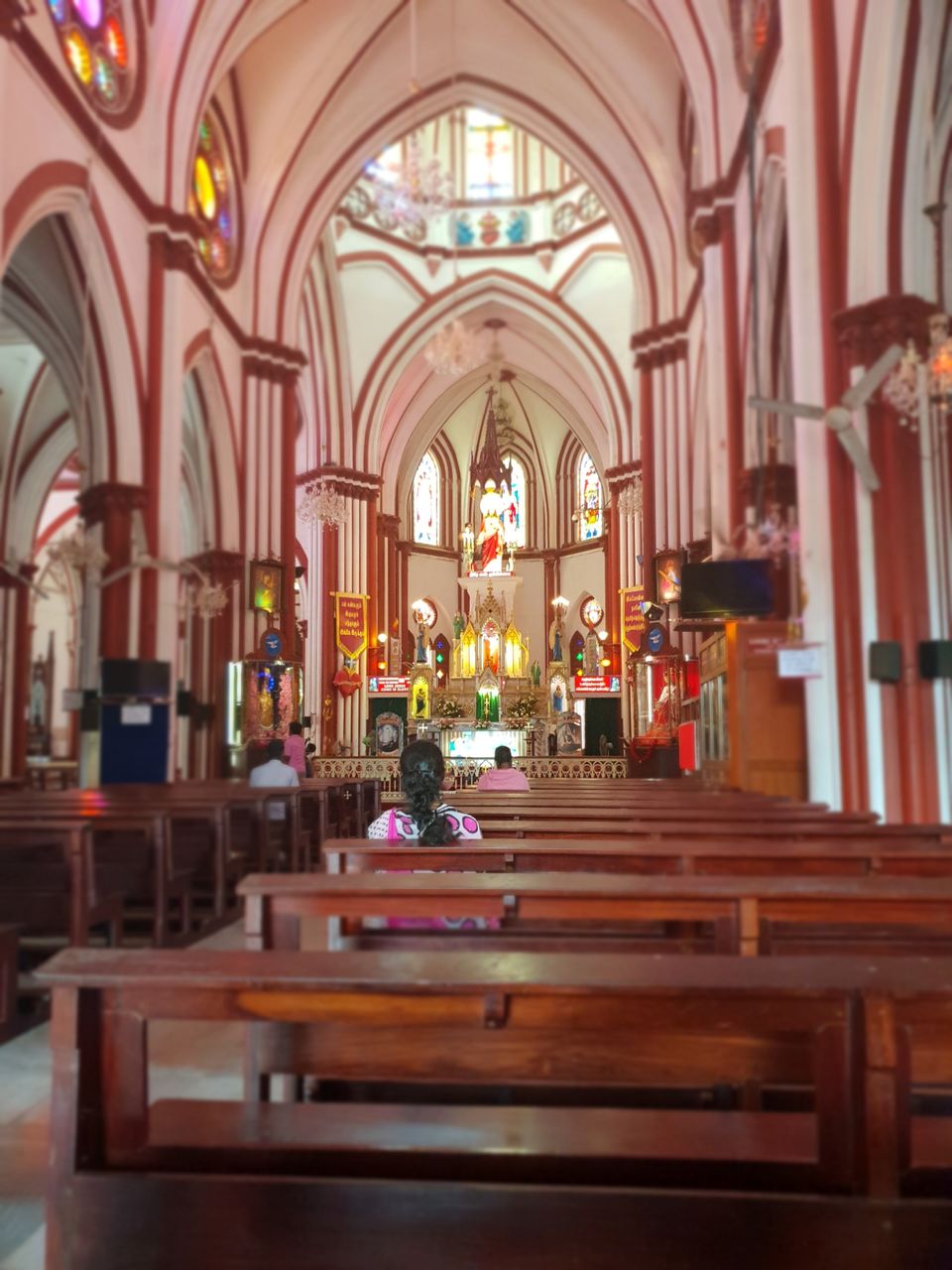 After becoming pure of your sins you can head out to one of the most happening beach of the town .
Serenity beach ,here you can find surf clubs and French surfers.
But be careful of the jelly fish , which comes to shore at times- we were lucky enuf to encounter them . Not a very pleasant experience.
But the beach of the beach and the surfers would make it a once of a lifetime beach experience.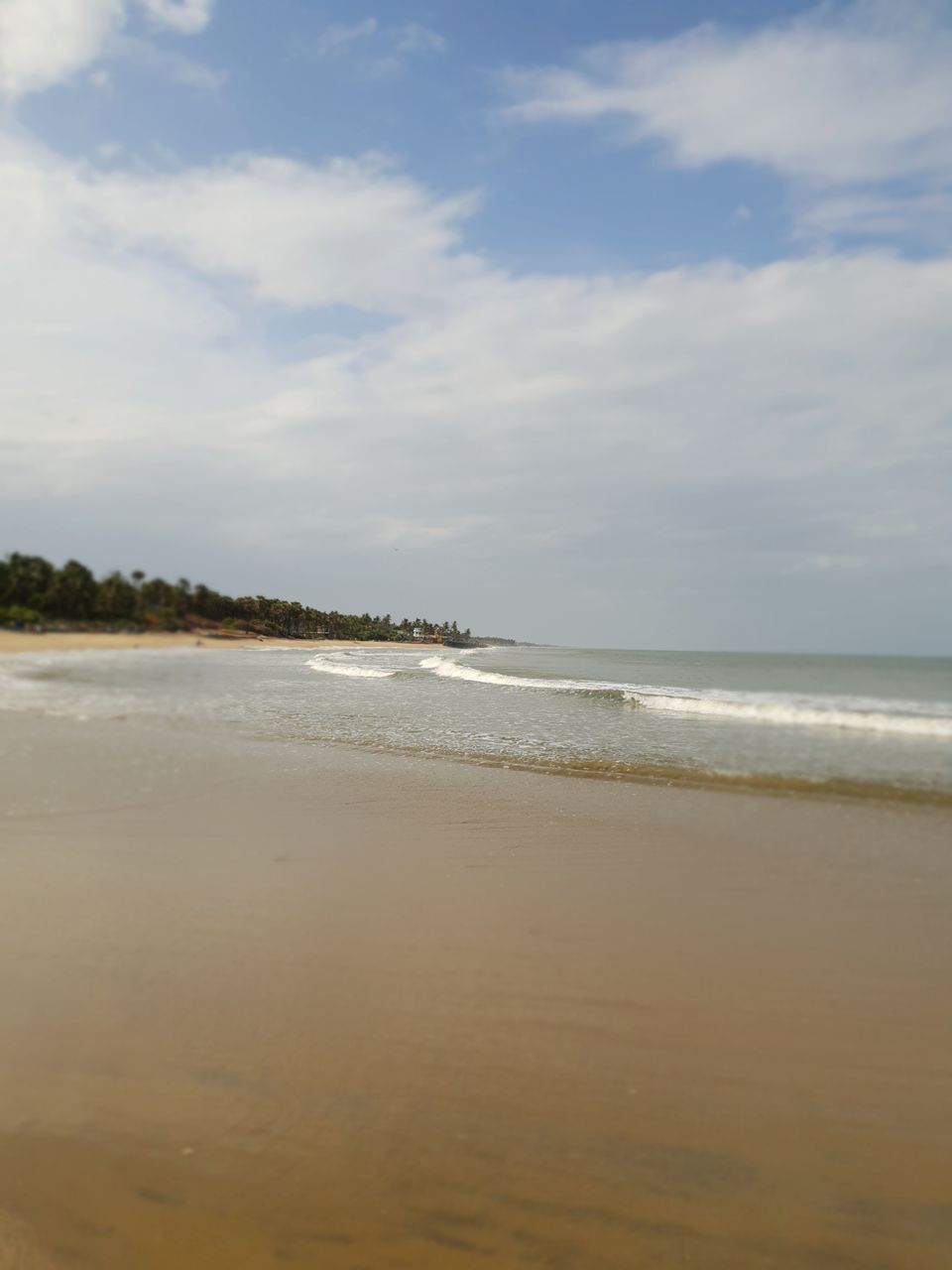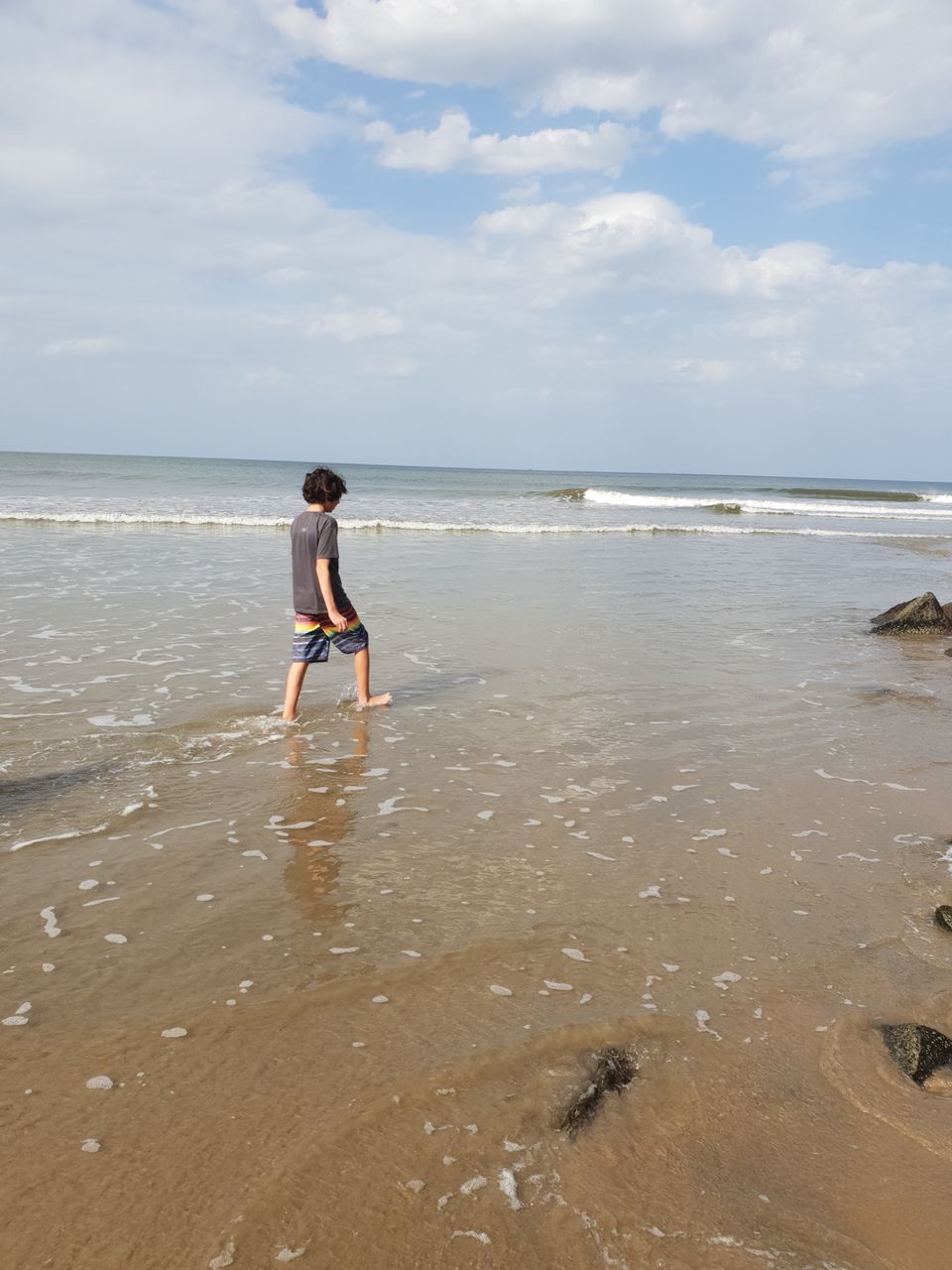 After getting fresh ,head out to try out best pizzas in town at cafè Xtasi. There wood fired pizzas are to die for. Sip along with crazy mocktails.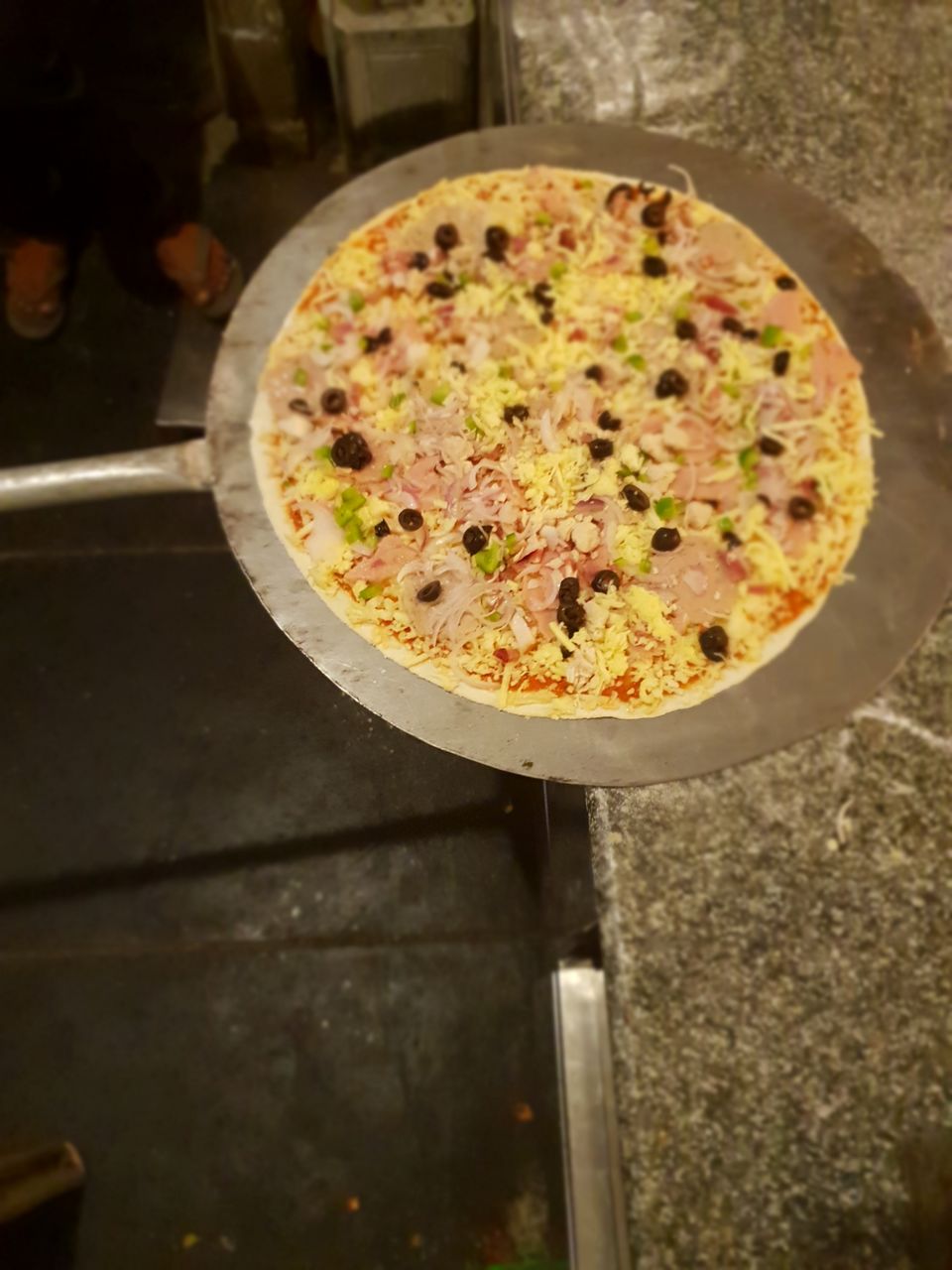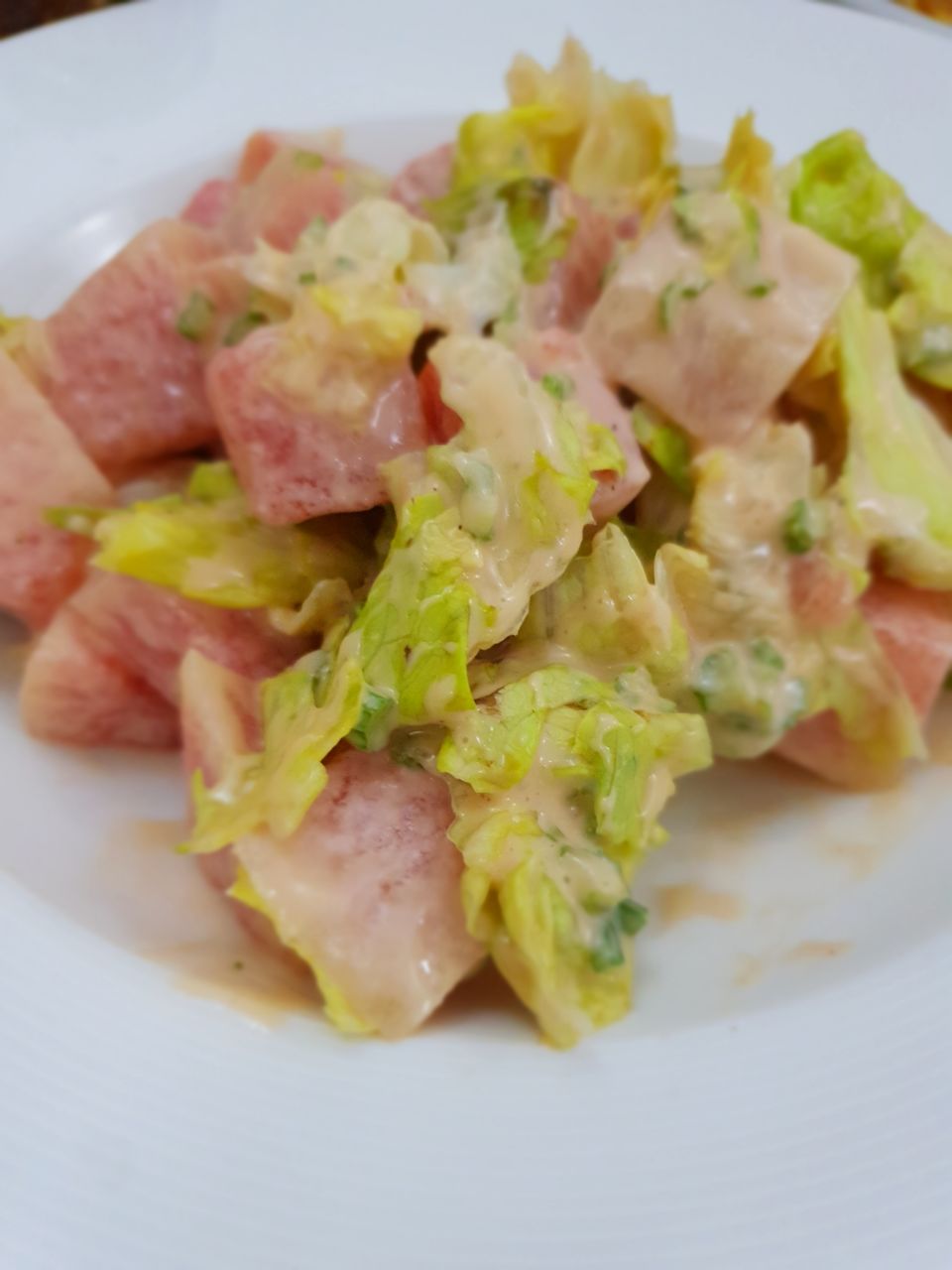 Best part about the place ,they shut down the rocky beach lane after 7 Pm for any vehicles so you can roam around the whole lane, enjoying the waves by sitting at the bay .
Some of the pictures of the scene below...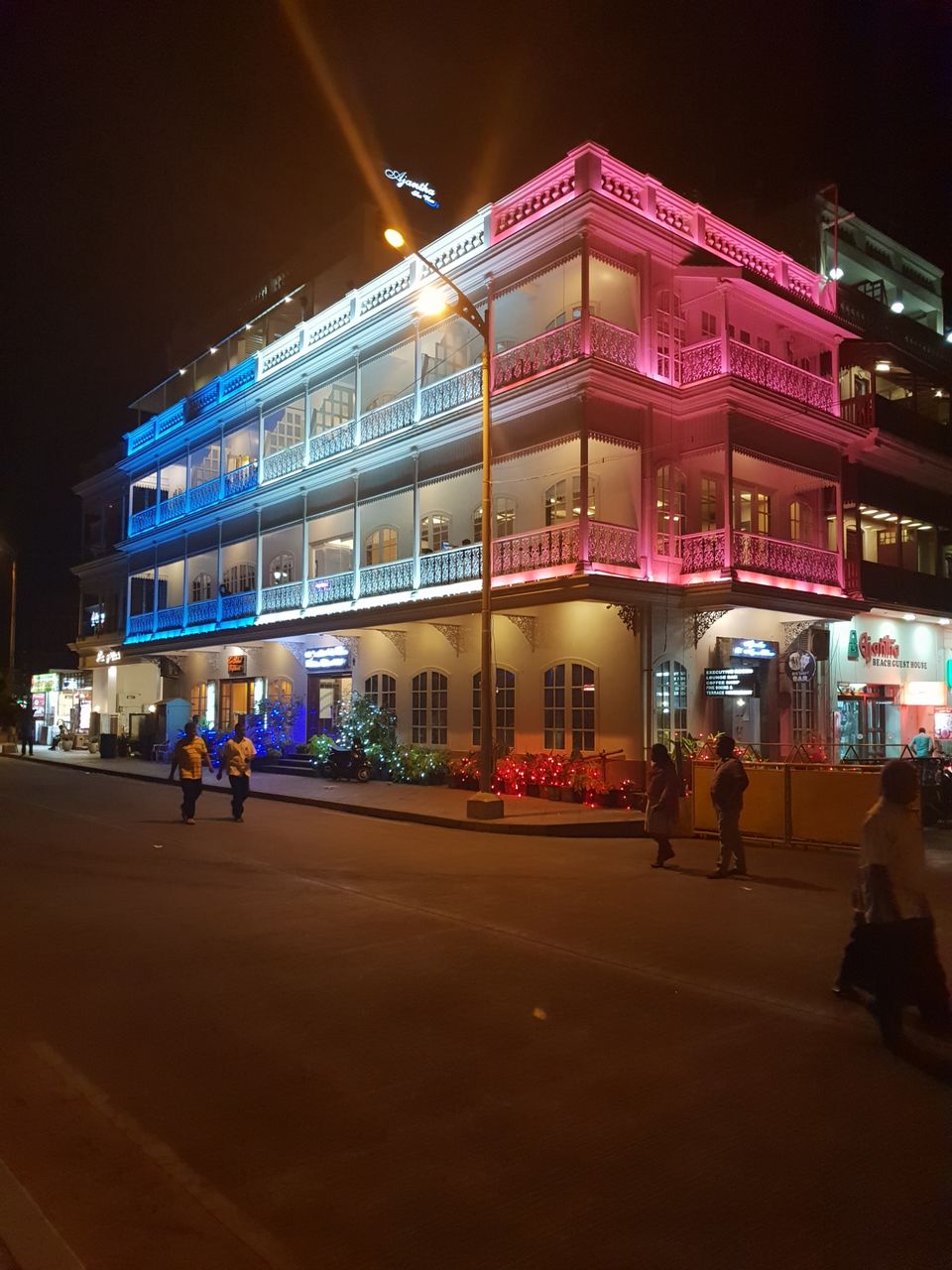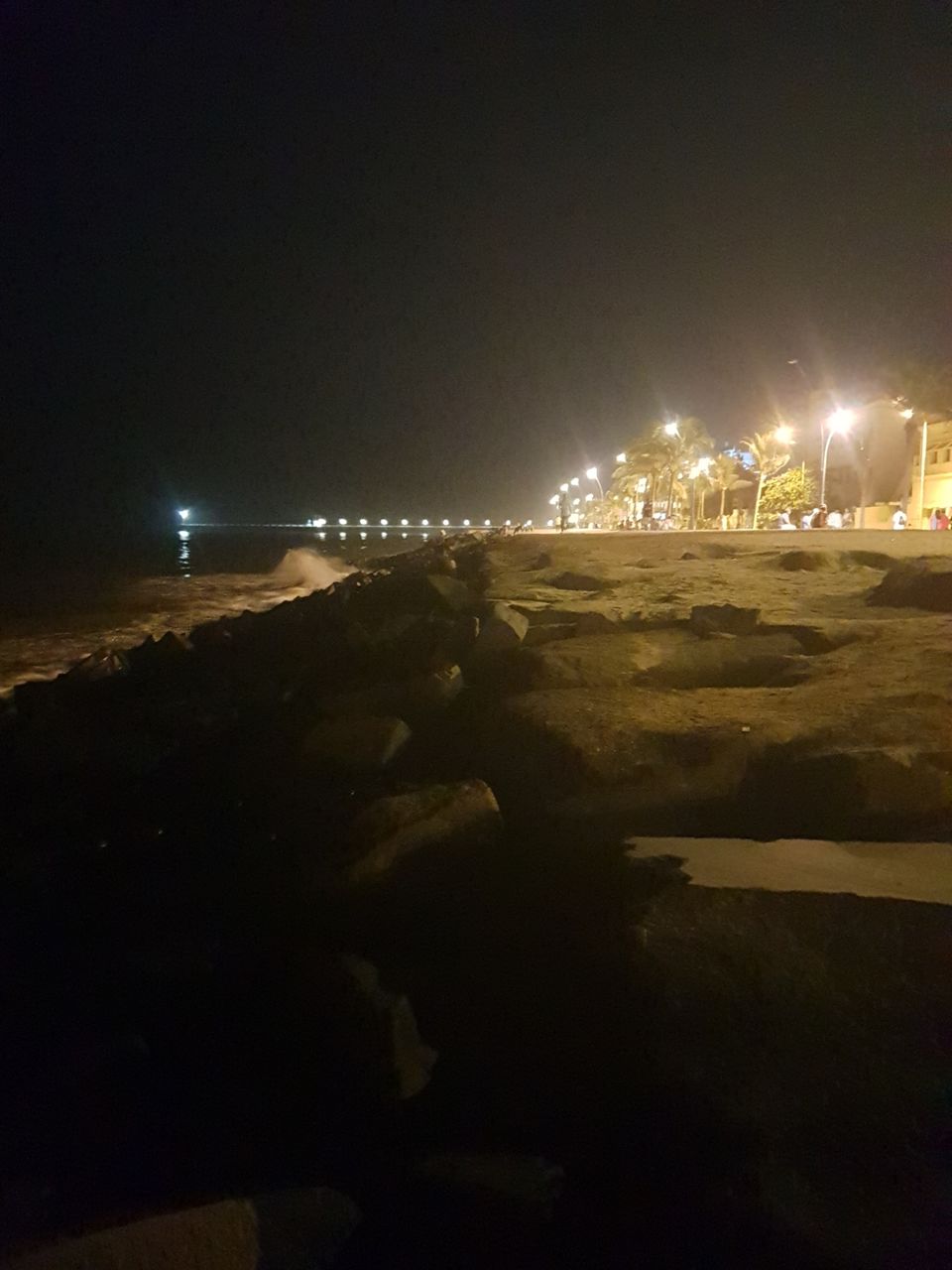 * the gelato place at the other end of the lè Cafe is AMAZING offering each and every kind of gelato flavours . You will atleast take 15 mins to decide for yourself which flavours to try out then shortlist atleast 4 flavours and try them all. ????
Flavours to try out :
Jamun
Tropical
Cherry
Blue berry
Champagne
Caramel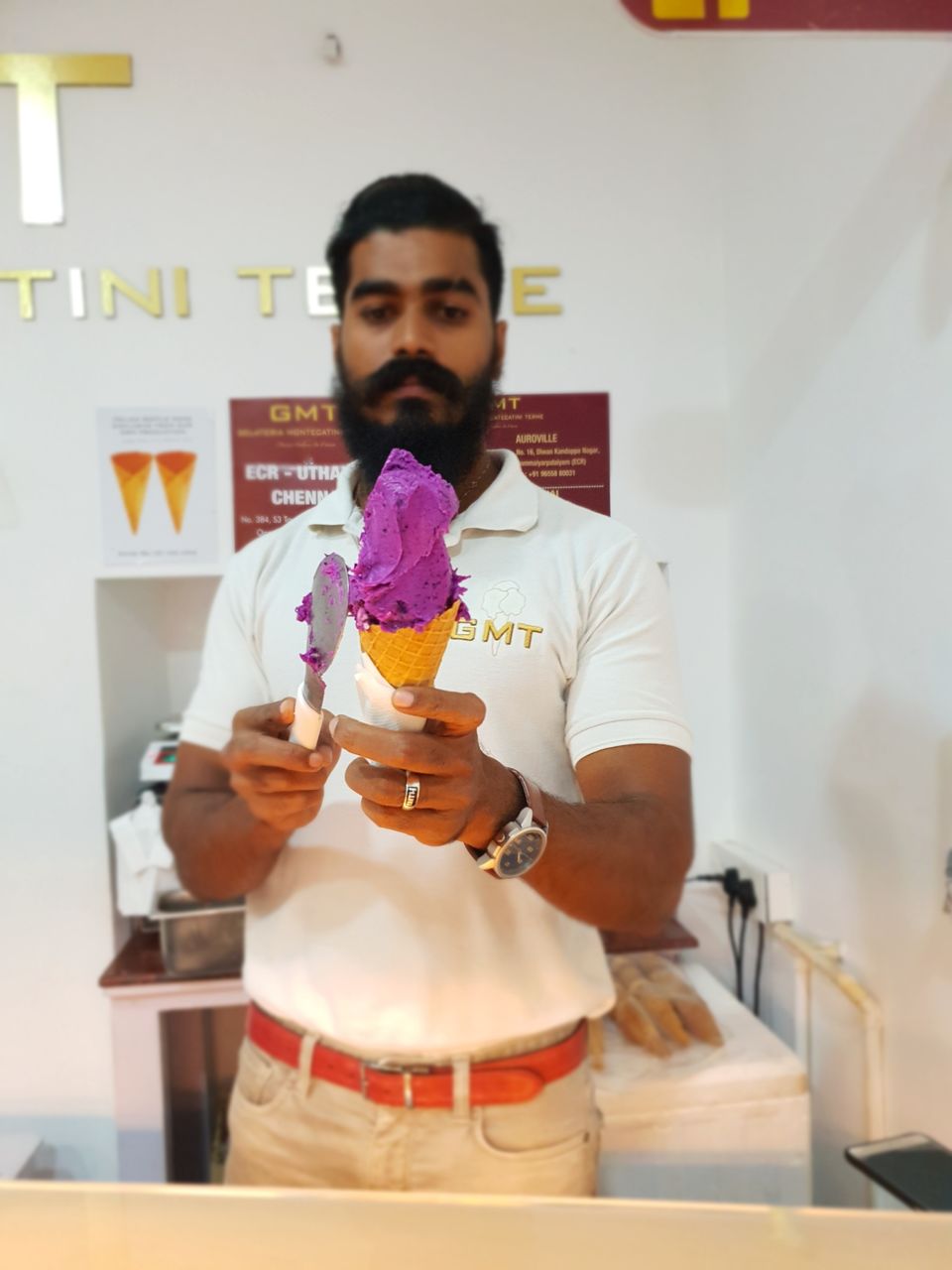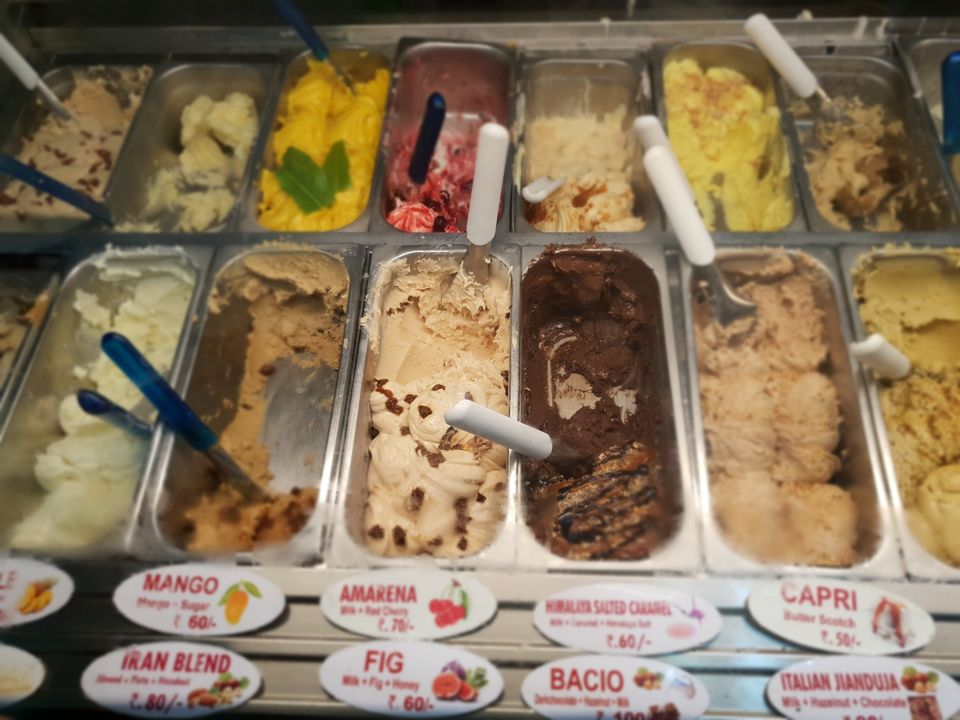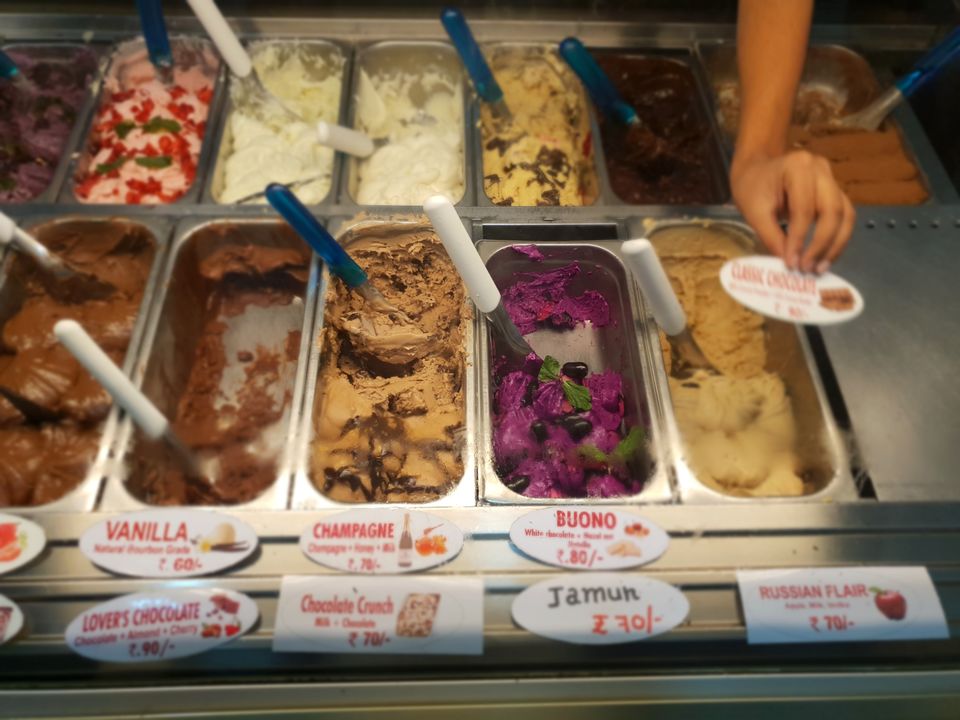 You can head out to Lè Cafe ... After then for chit chat and cold coffees .
After one of the most adventurous day , I was all set to experience the amazing conceptual Auroville.
It's a 25 mins drive from White town till there .
The drive is AMAZING with good roads and fresh breeze along the way . You will also find French residents along the way on their mopets.
You have to apply two days before to visit the inside of the matri mandir . But you can take a look from the view point. They have an amazing organic cafe where u can lunch ,plus shops where u can buy organic stuff from . Mostly handmade.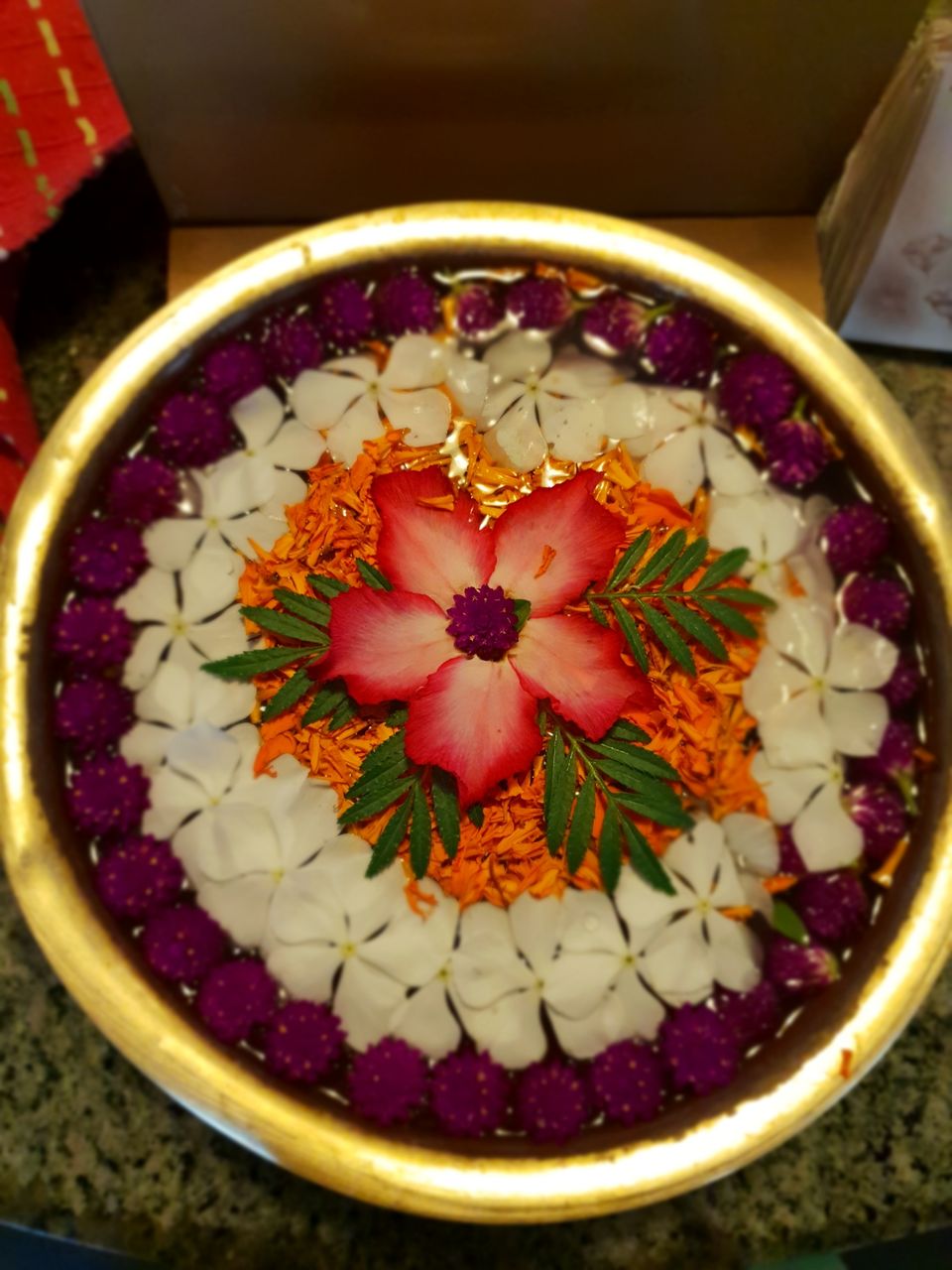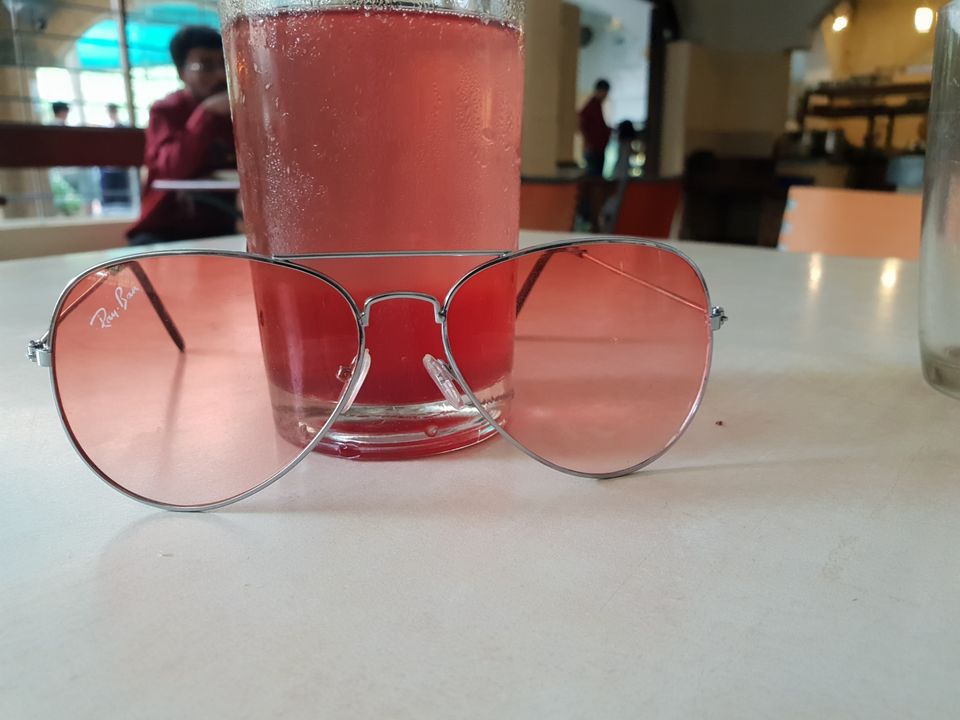 the less known:
On the way one of the shop keeper told us about the place where different kind of musical instruments are made and about the ganesh bakery .
Ps : shopkeeper was hot . We both agree .
The ride to this workshop is through beautiful through jungle trails . A must experience trail.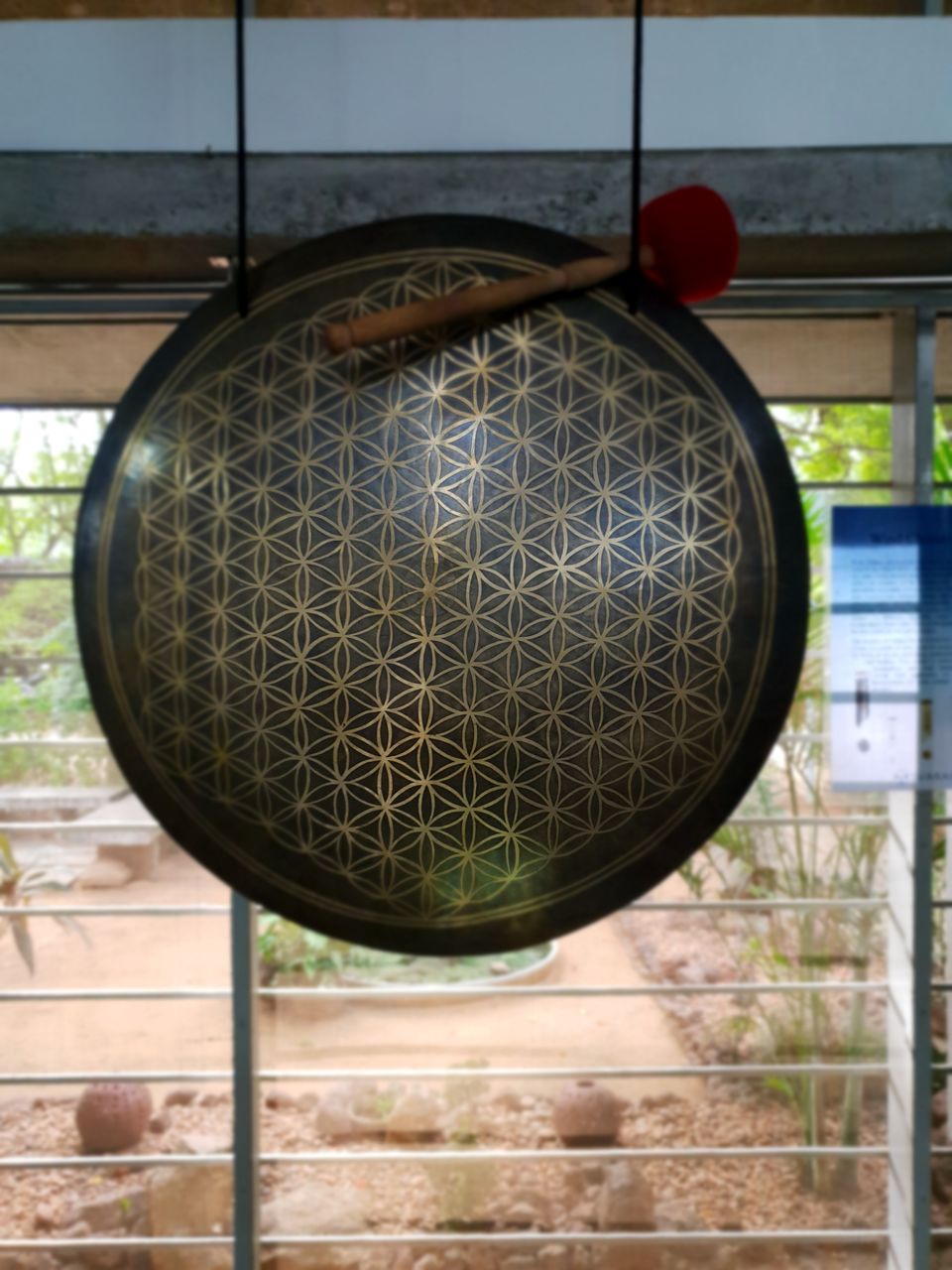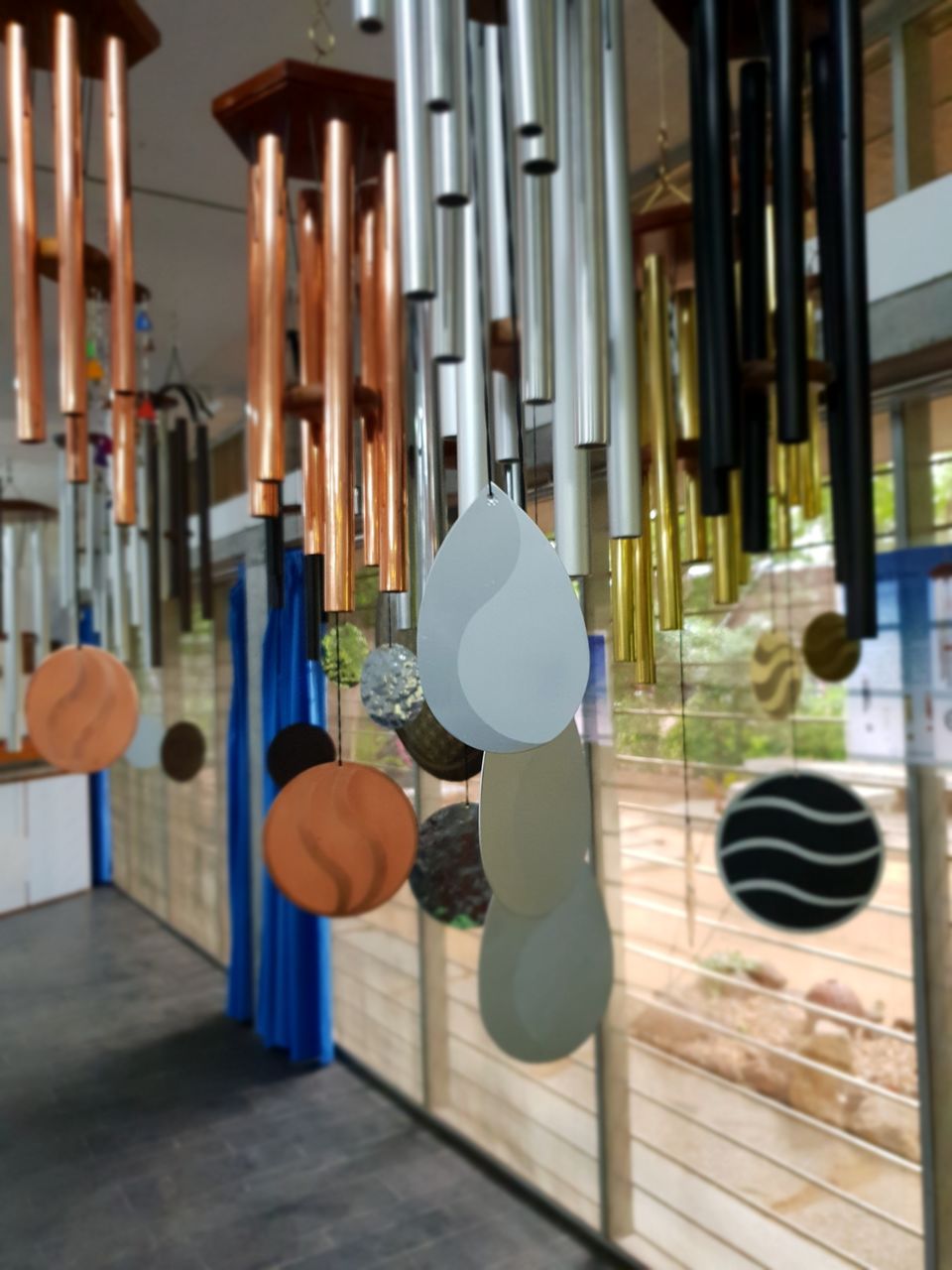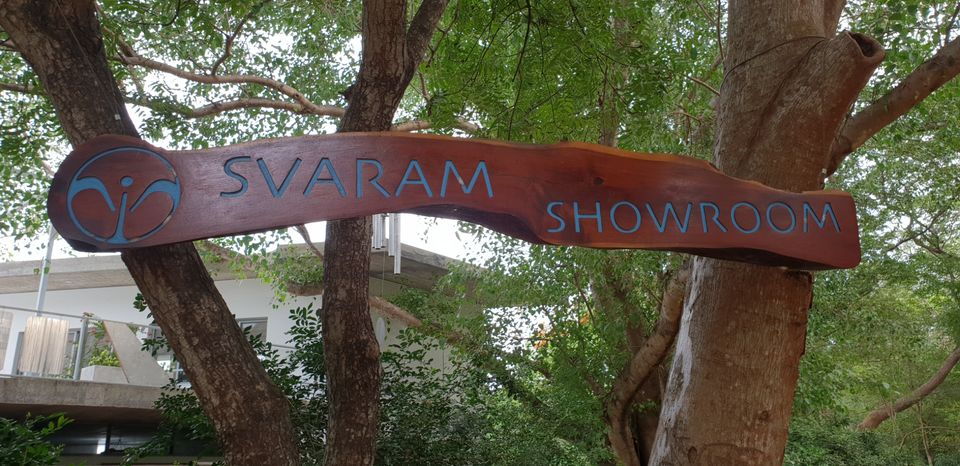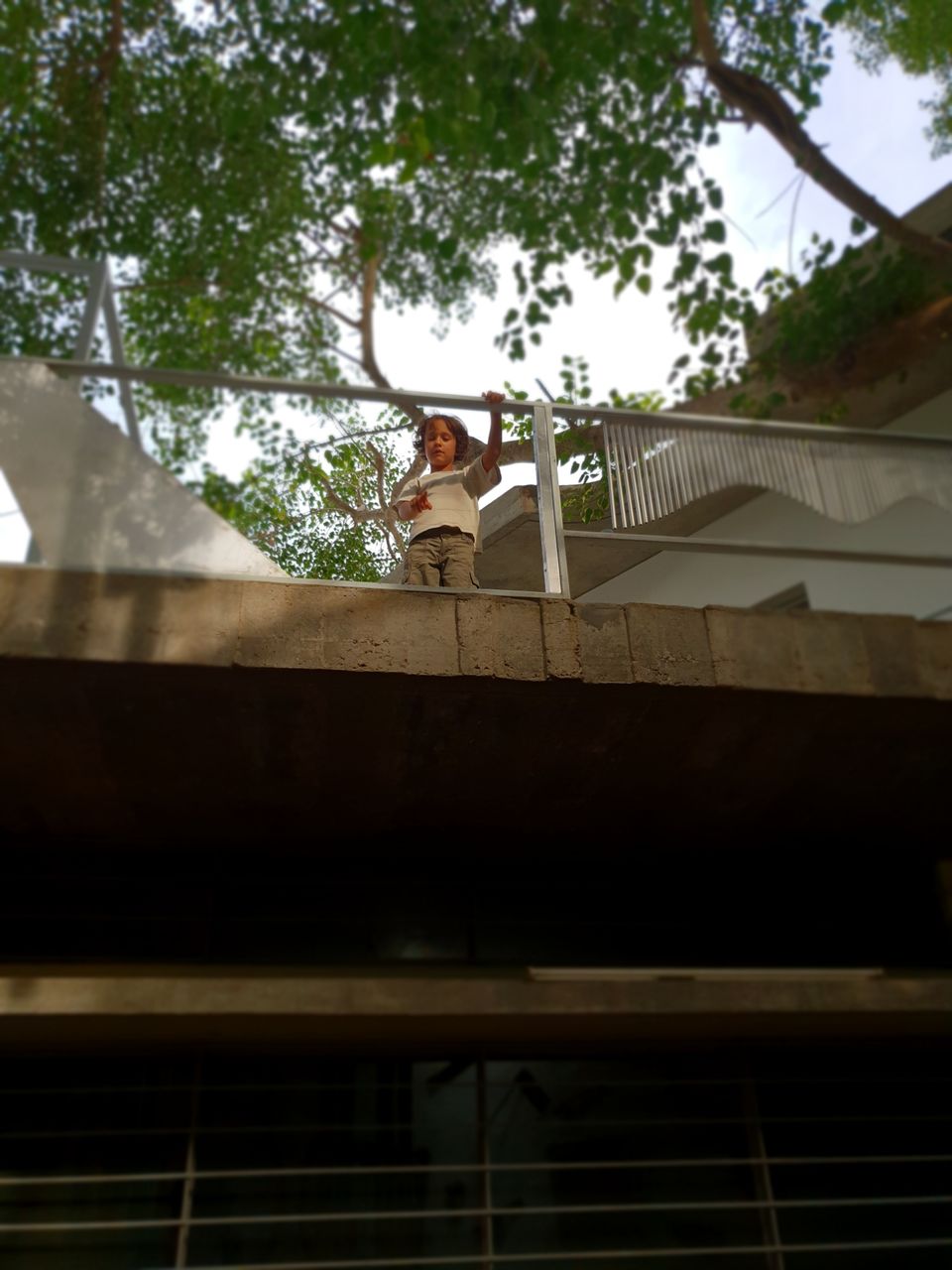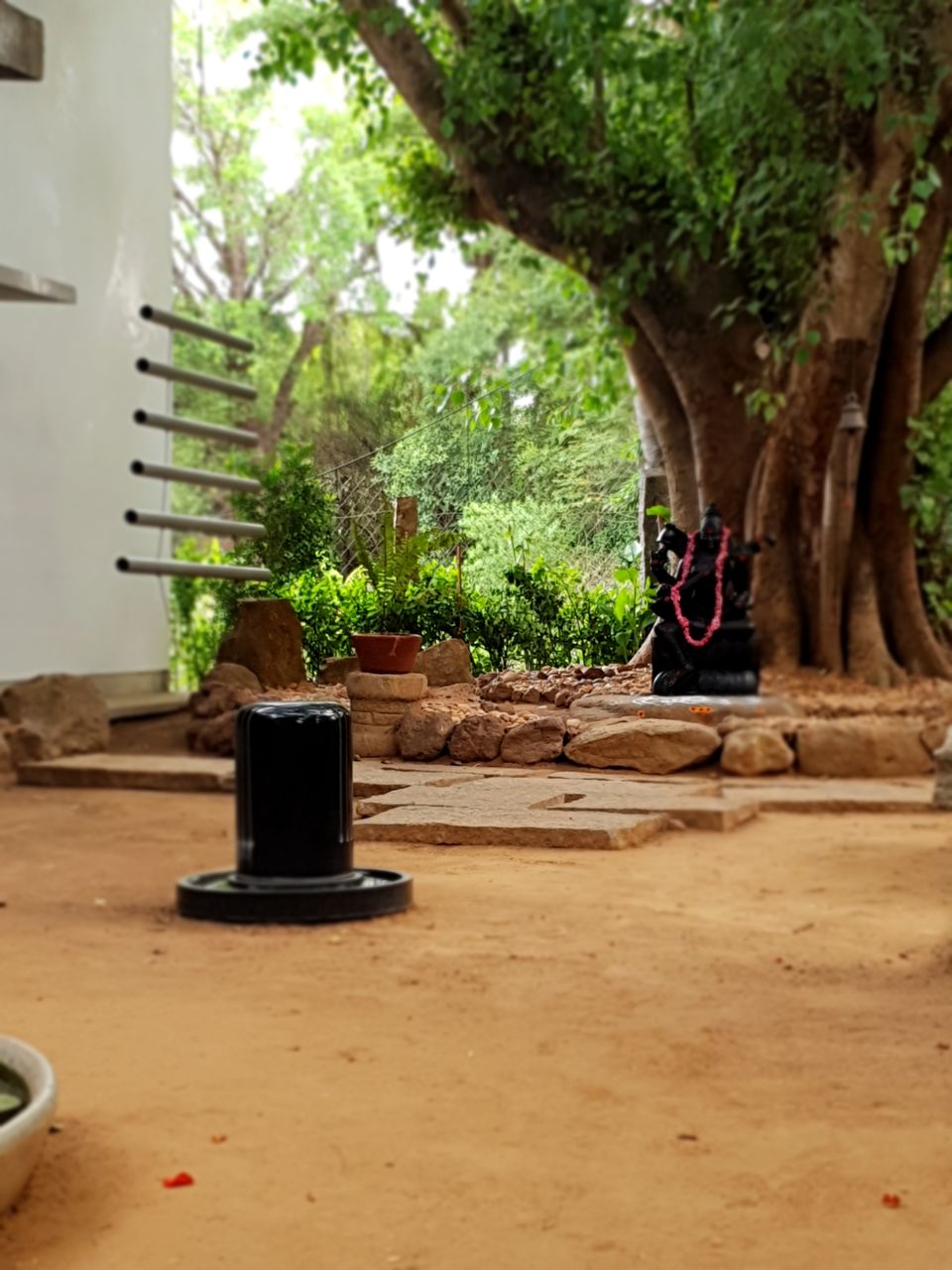 Well after such a busy day ... u would probably want a not to mess up meal .
Head straight to Villa Shanti. For your relaxing dinner experience. Book a table in advance .
One of the most enjoyed places in pondicherry for a culinary experience.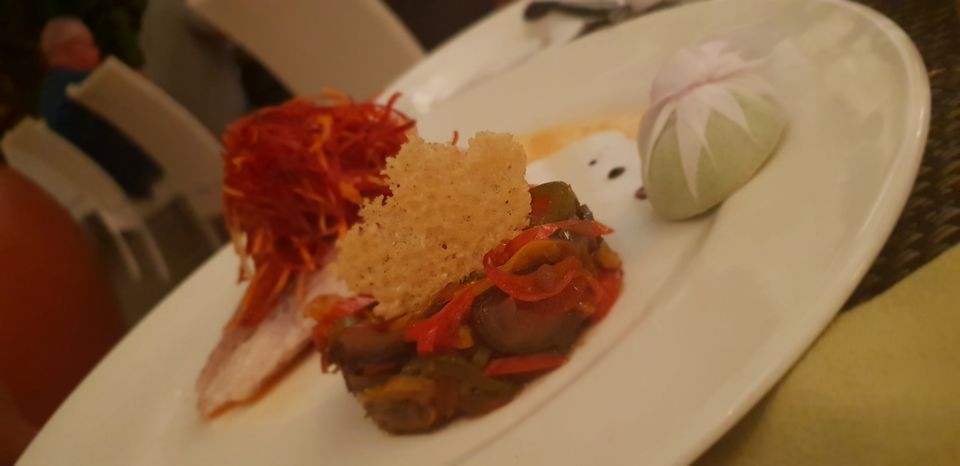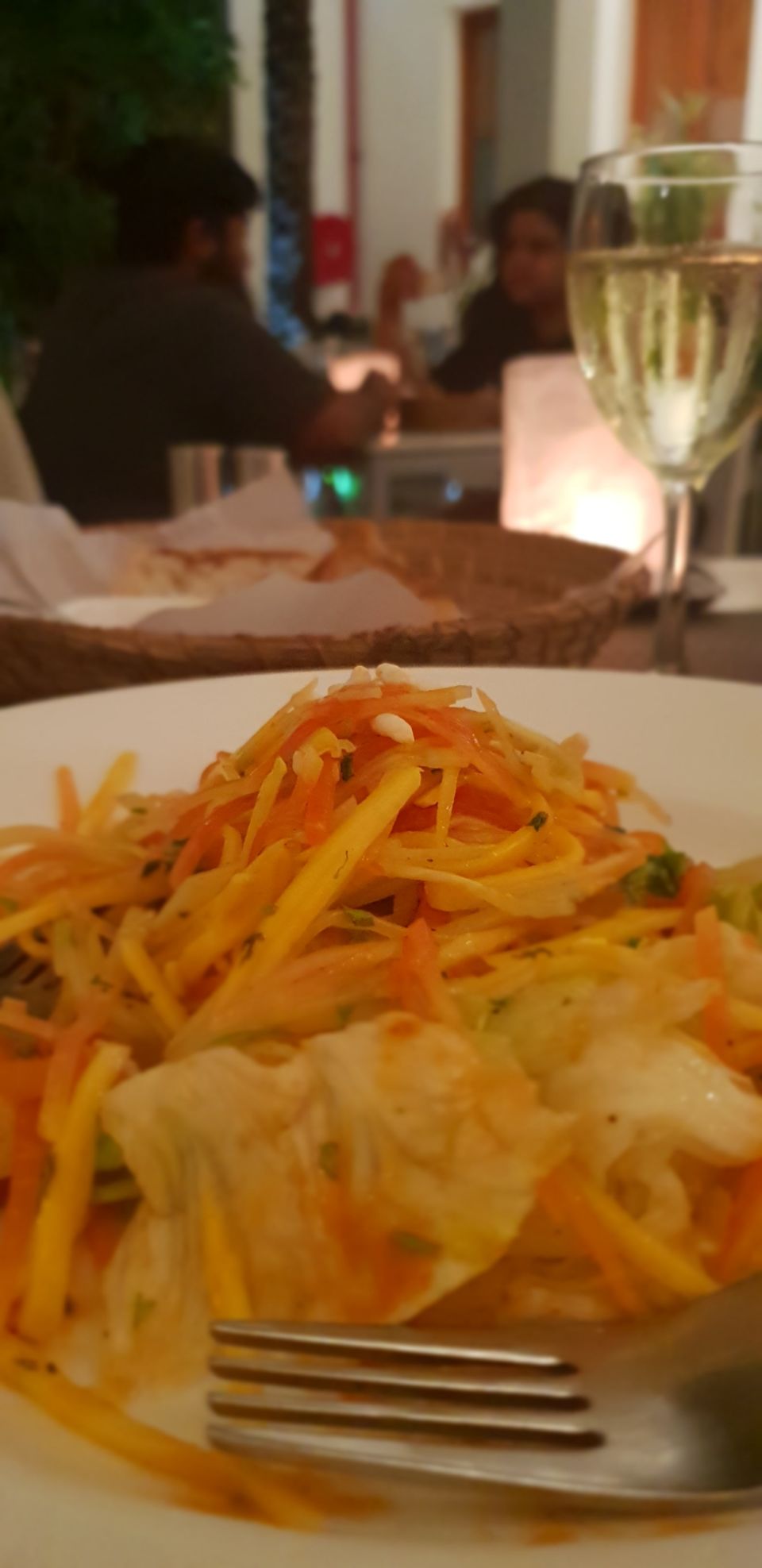 Well by now you will already be well versed with the cafes and lanes of white town Pondi so u can either choose to have ur package breakfast or you can head out to a list of breakfast cafes , the one which I really wanted to try was " eat my cake " right in the middle of white town .
To my luck I encountered an organic honey seller right outside its gate.
500 Inr for a litre . Honey is pure u can test it by various method.The best is to taste it ????.
Eat my cake must try are their freshly squeezed Orange juice with scrambled eggs and griddled waffles are to die for.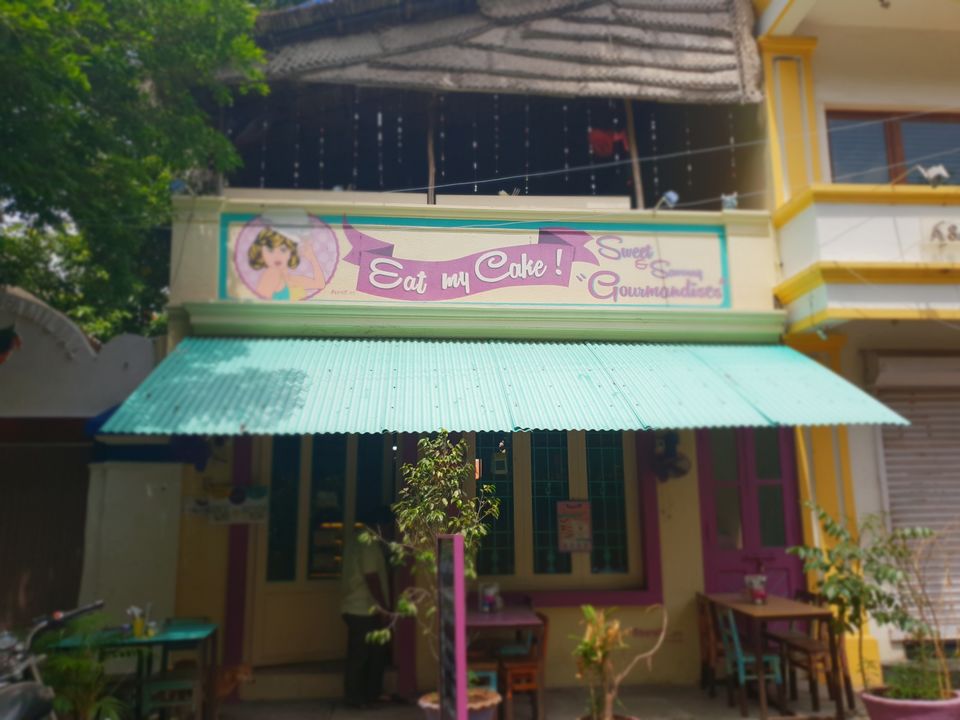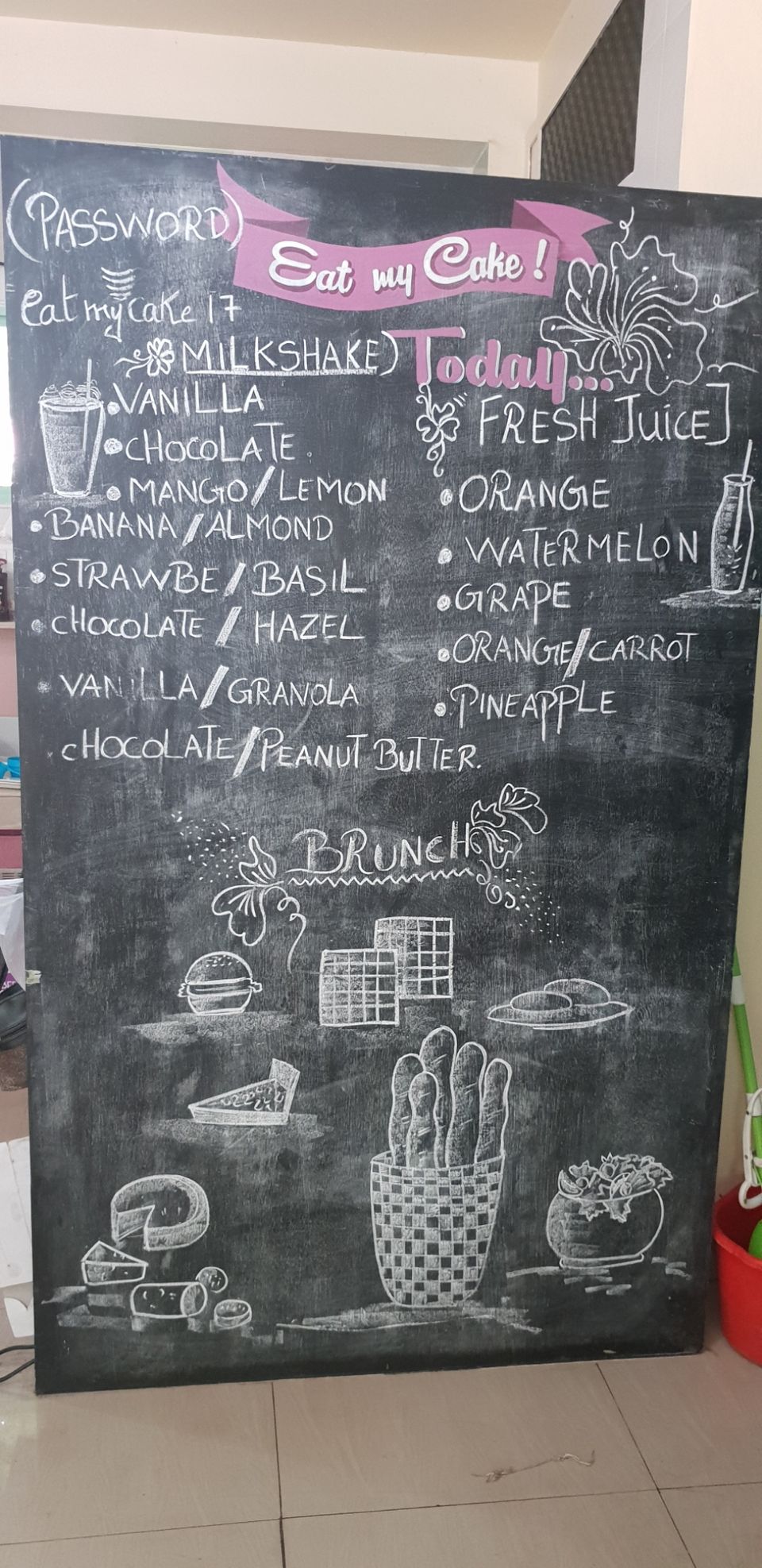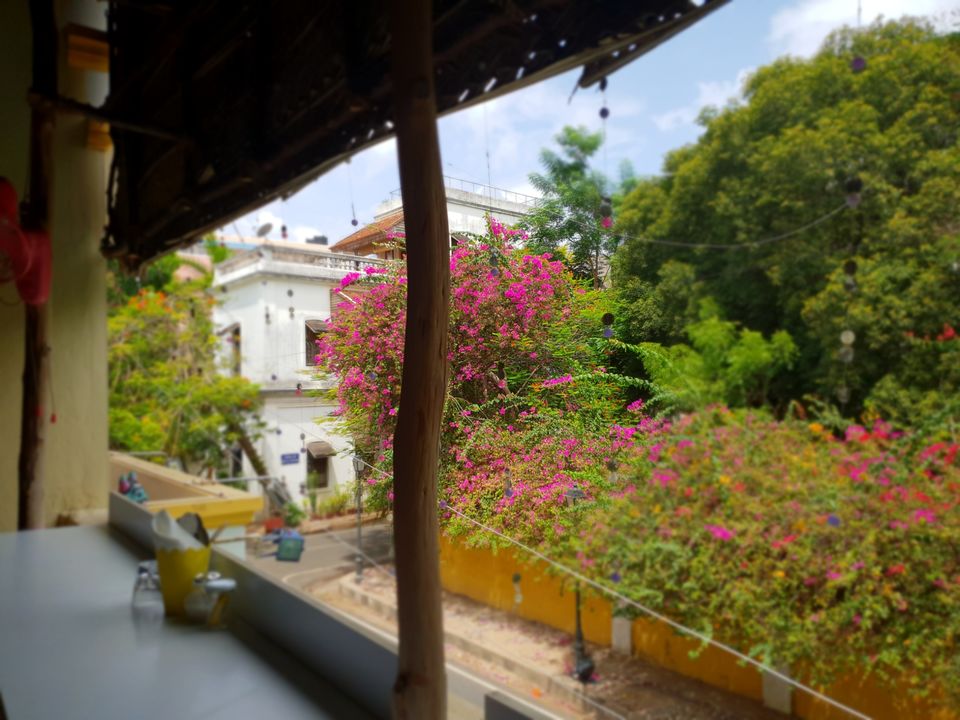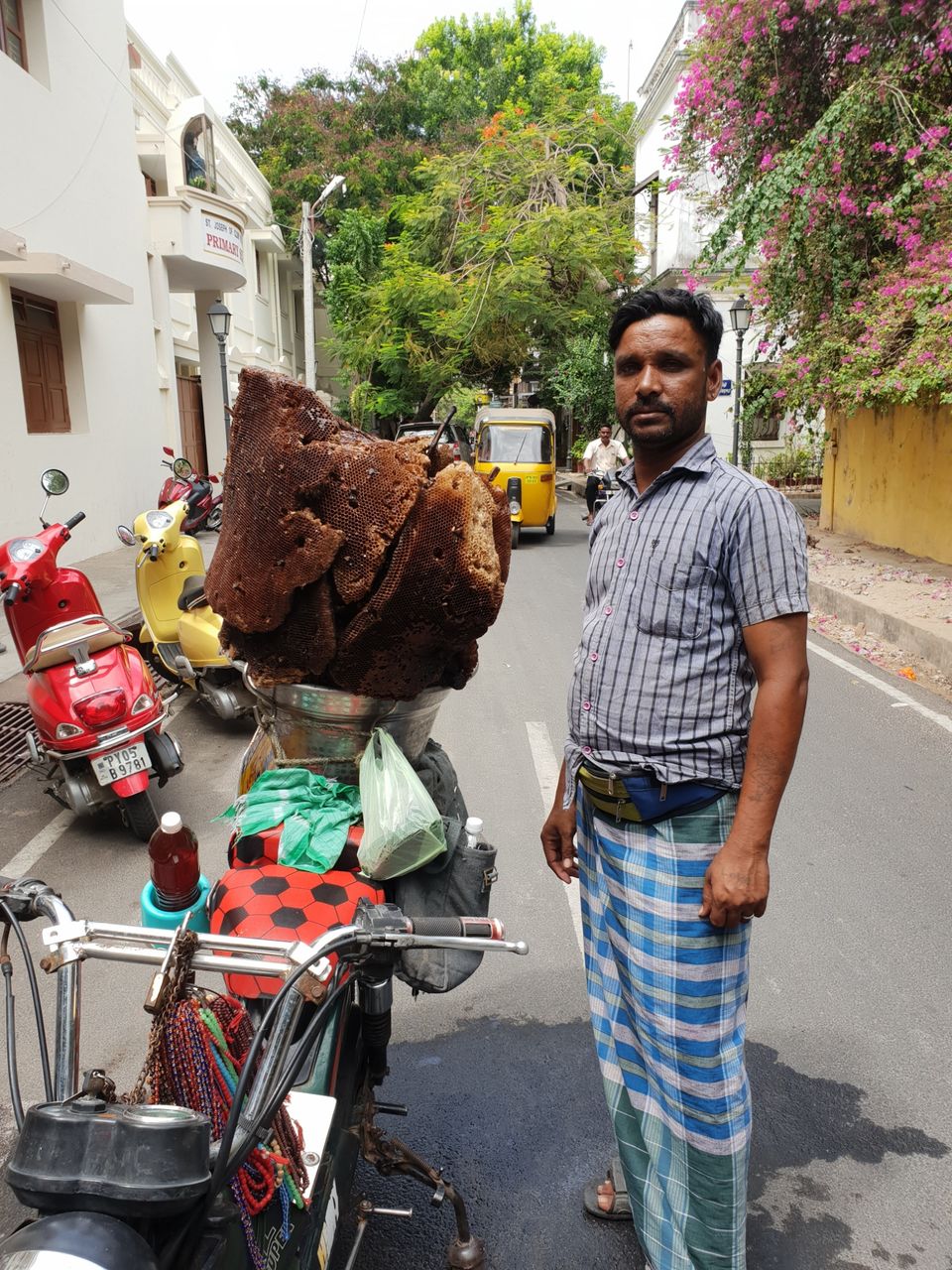 This day you can explore the paradise island ,which is again a 20 mins drive from white town . It's a serene beach with white sand and blue water. You wouldn't resist yourself for a swim here. The best place to vitnes one of the best sunset as well.

Keep rest of the day for shopping , my Colegue cum friend got all shopoholic this day. As the beach ware,dresses and tops are funky and reasonably priced.
I was busy buying myself good scotch for the evening . As the alcohol prices are way to low here compared to anywhere else in India.
For me it was literary a paradise here.
Last day in Pondi...
So needed to soak in the best , and to do that we all need a good cup of coffee and cafe ole does the job for u.
Good quality coffee and gourmet sandwich, and ready to face the world.
They have portraits made of coffee beans ,the server is so polite as if he knows the right attitude to be served along with your morning coffee . The reason I'm praising this place this much Is probably due to the overall experience.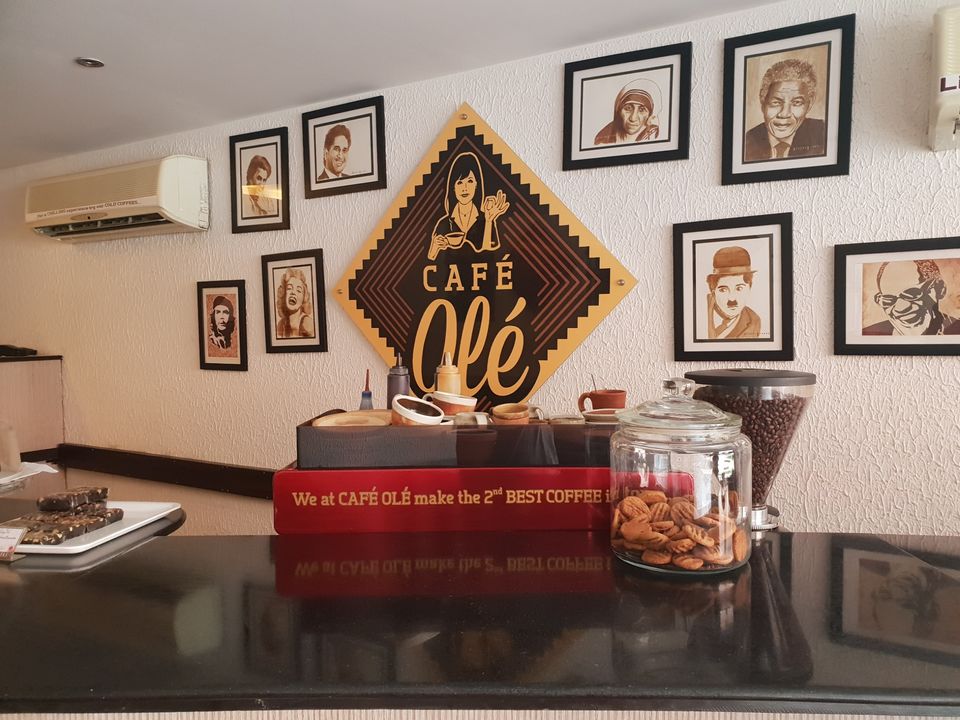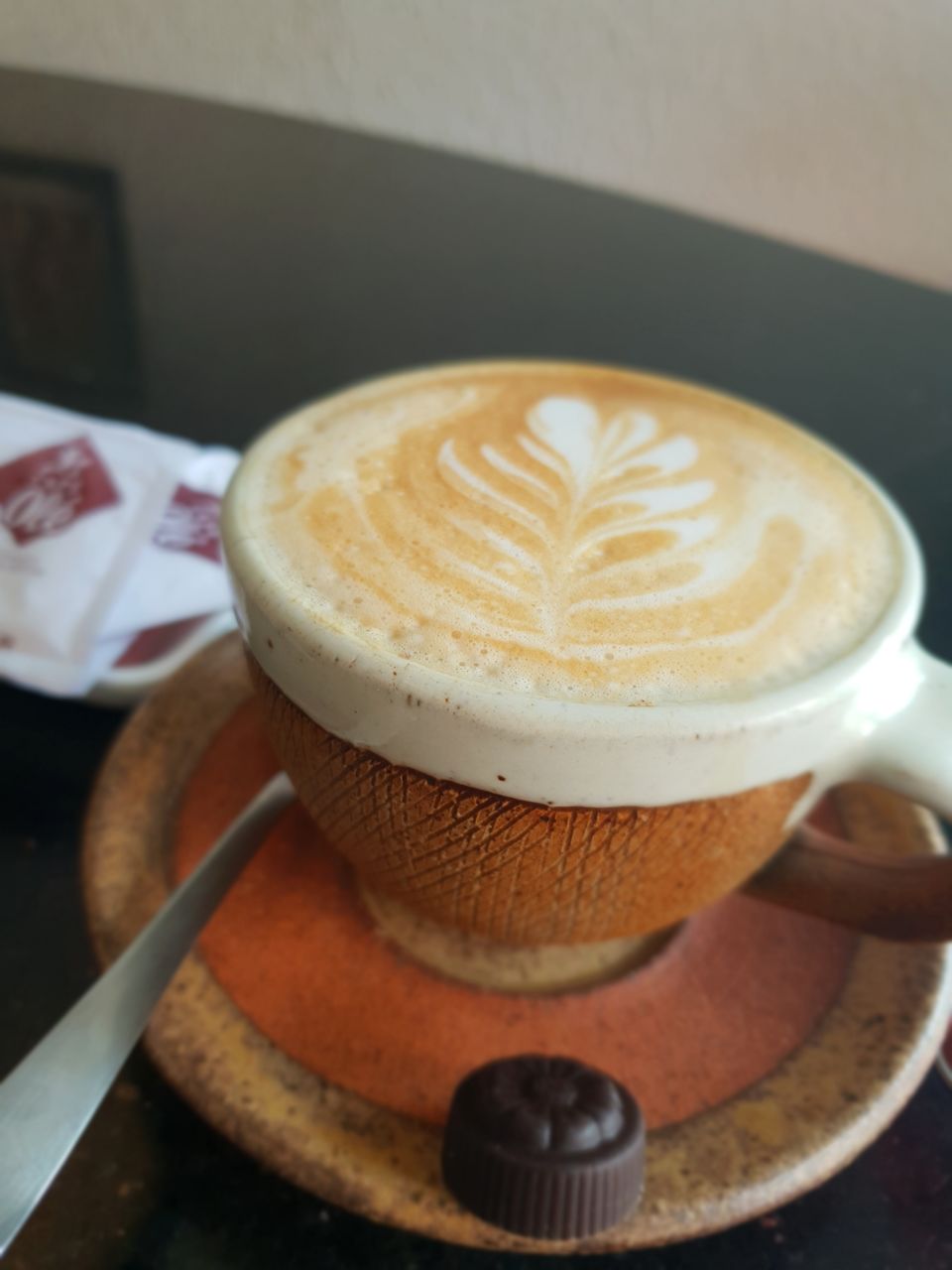 After getting impressed with the photos I took and the question I asked about the things written in the shop like -if this is the second best coffee which is the best one - server : offcrse sir the one mom makes at home. Coz Pondi is know for its filter coffee . He told us about the bakery next door which had chocolate butterflies all over it's roof.
Went there just to check out the place but ended up buying us chocolates. They were so nice.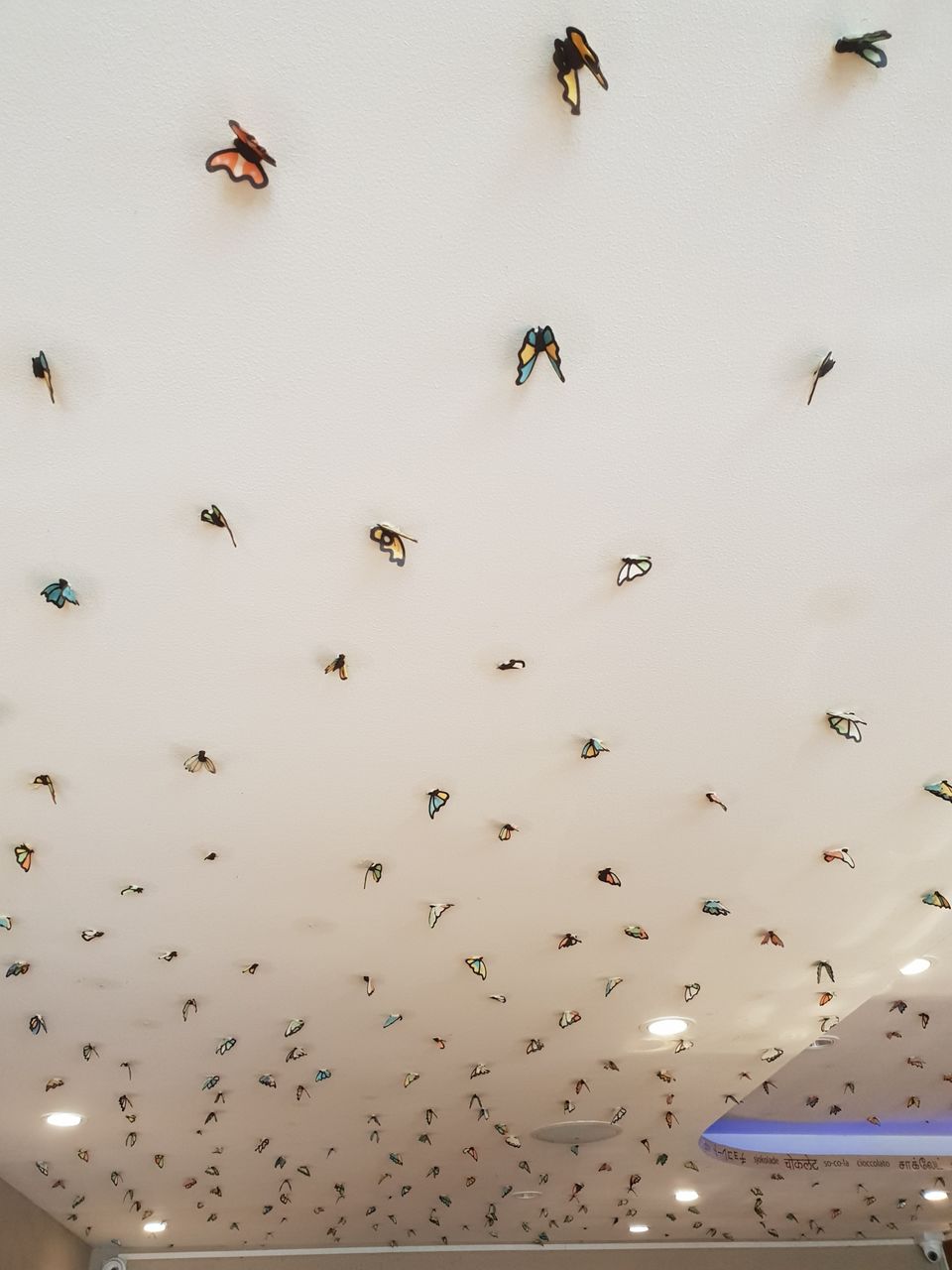 As we had a flight to catch and sum time on us before it ,as we thought so headed out in town and parked our red wheels - I so miss it.
Into the lanes of white town . Just loathing around feeling one with the town .
A feeling of content passed through me that while.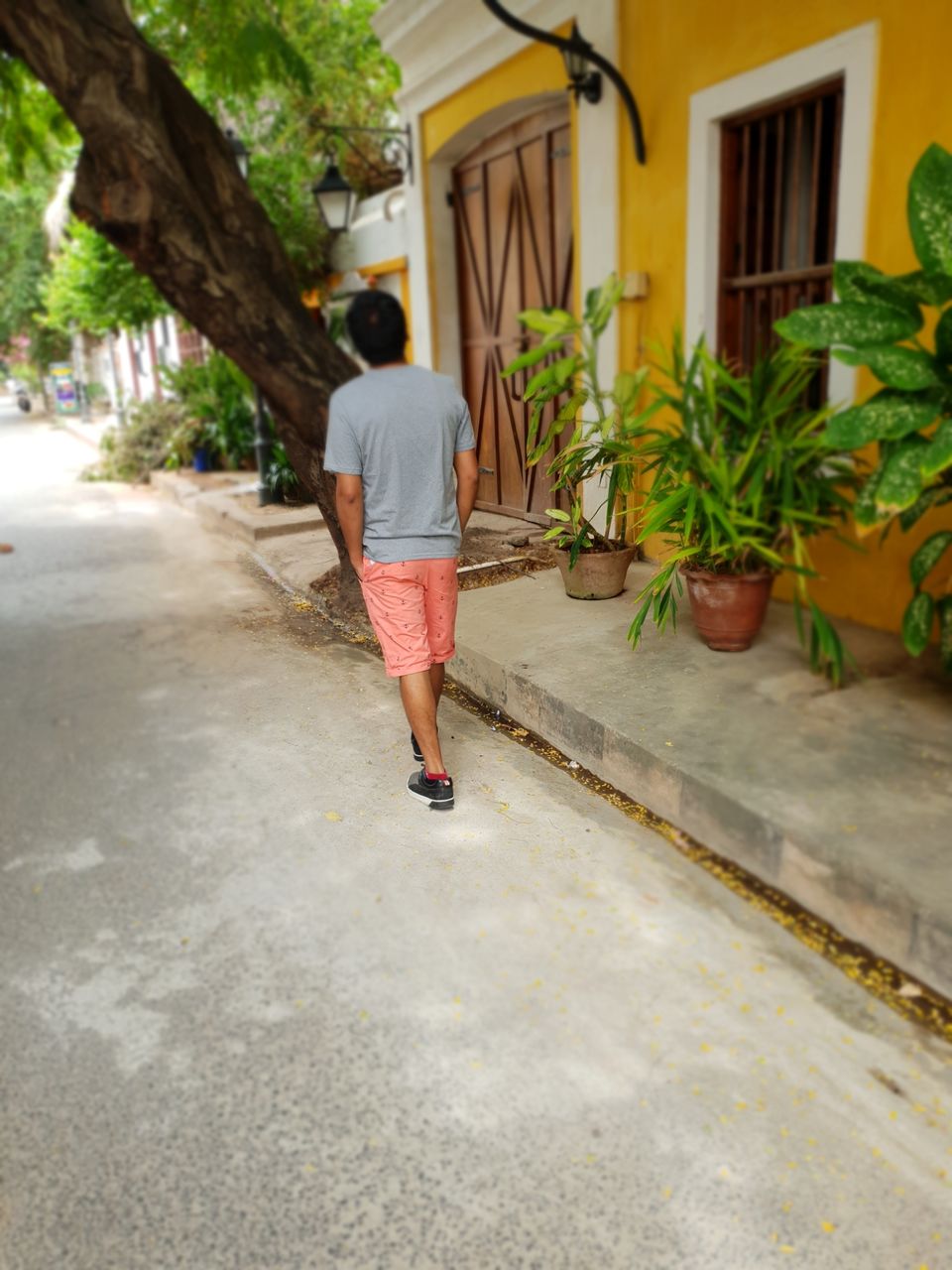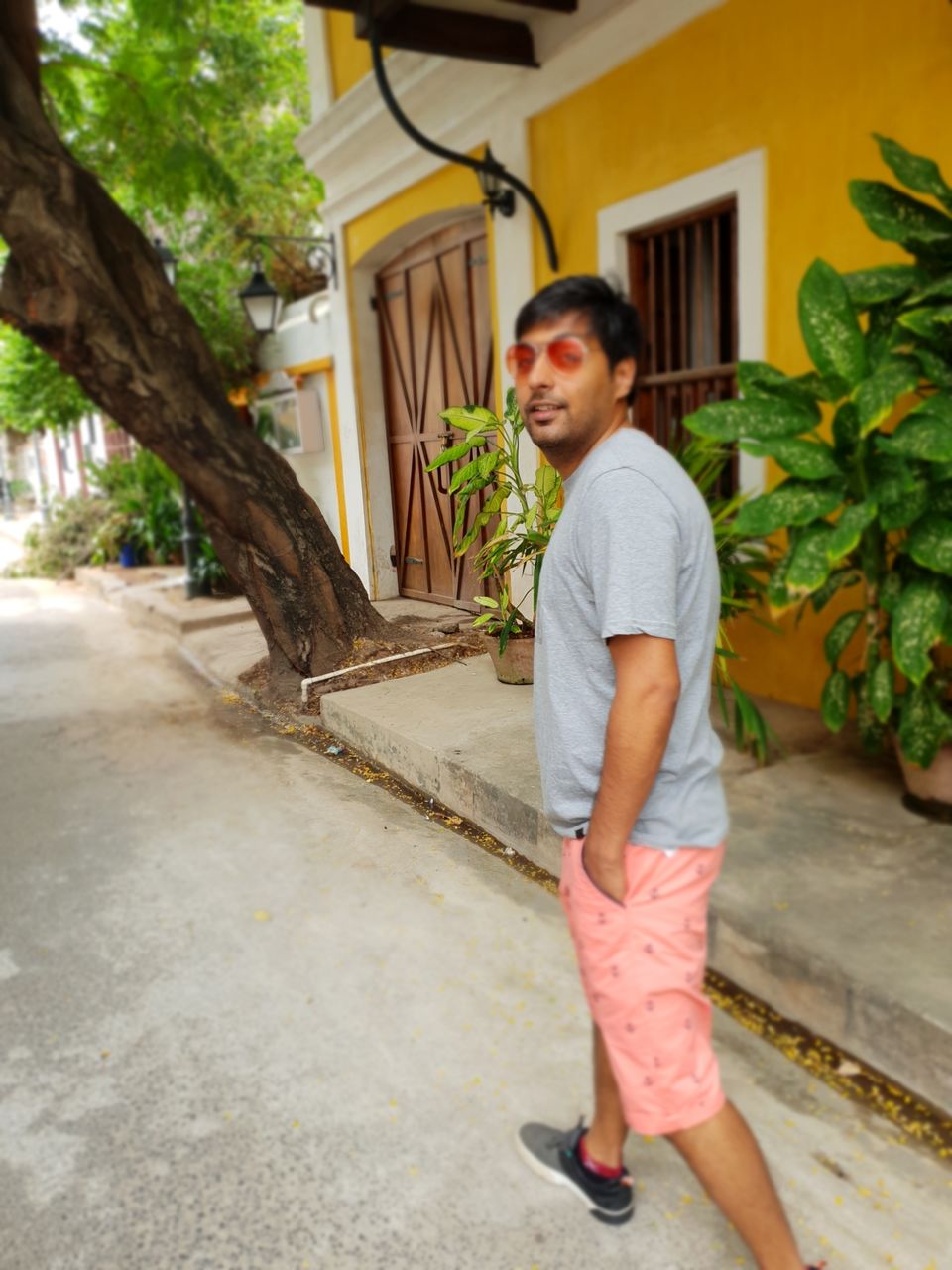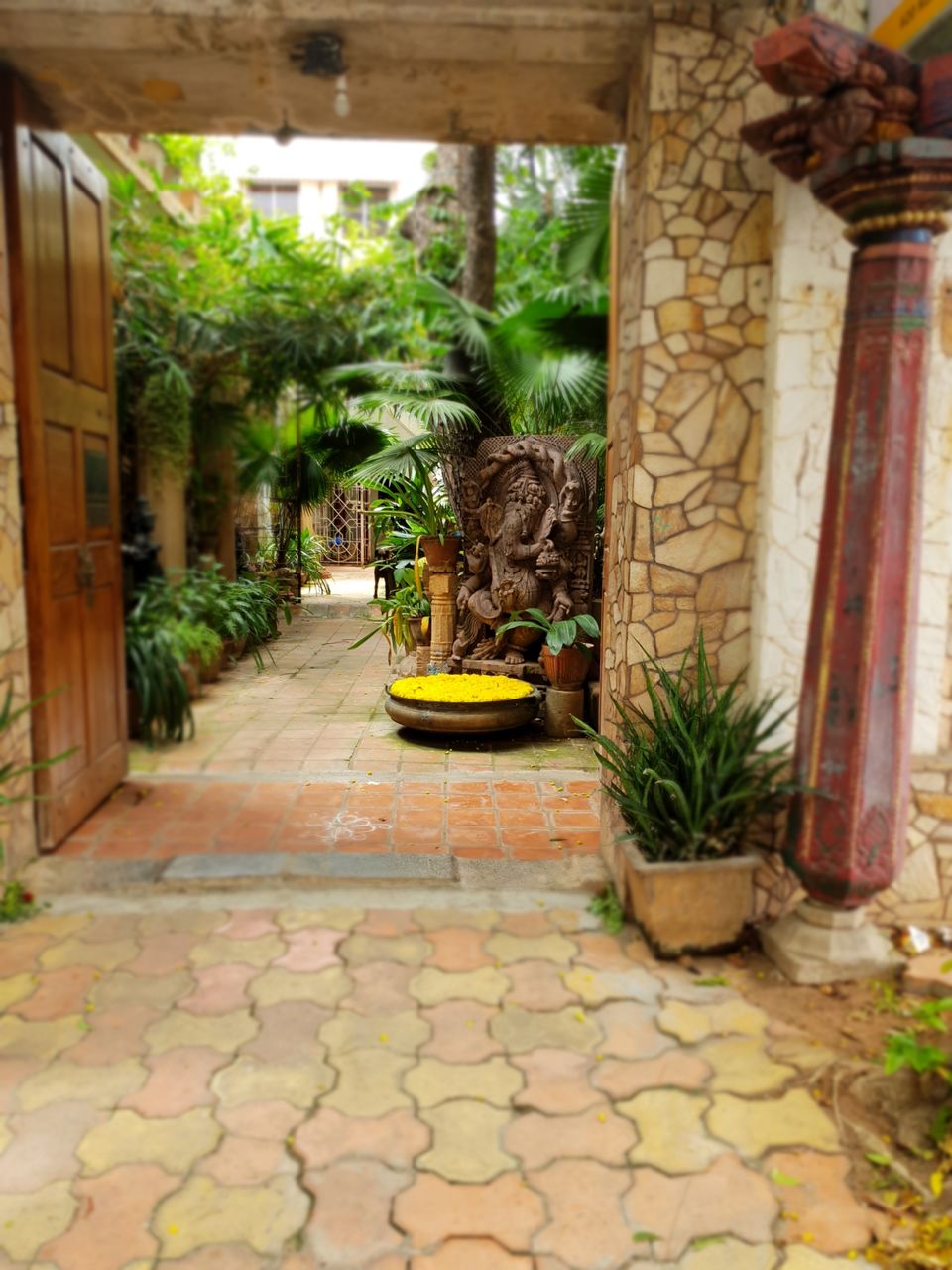 had one of the best brunch at cafe rondevous where we met a 4 months old English mastiff as they allow pets to dine with you .
Made my day as I'm a pet lover and an environmentalist.
Had fish bowl which consisted of fish ,prwans,squid and crabs . Along with their well balanced mocktails.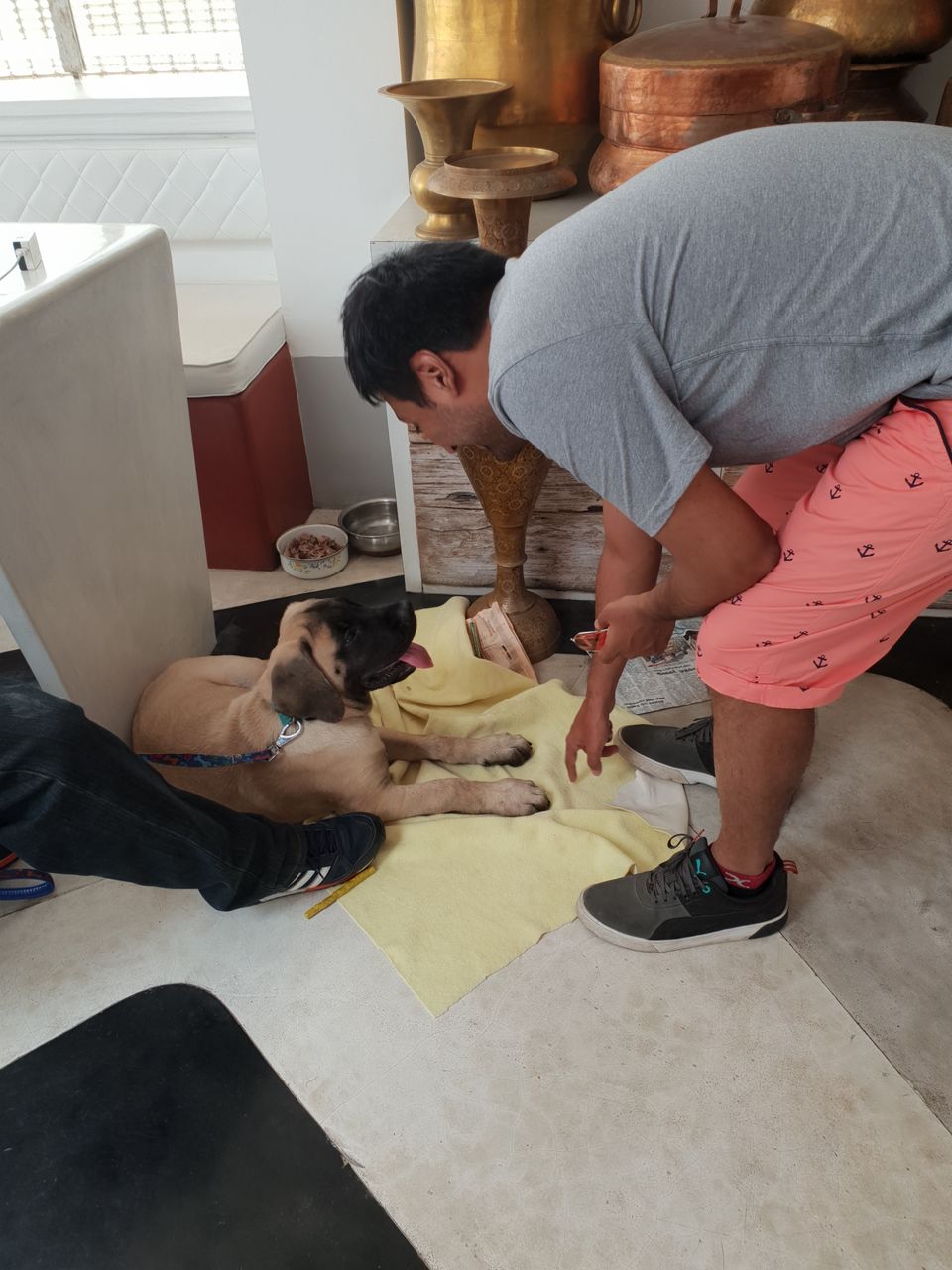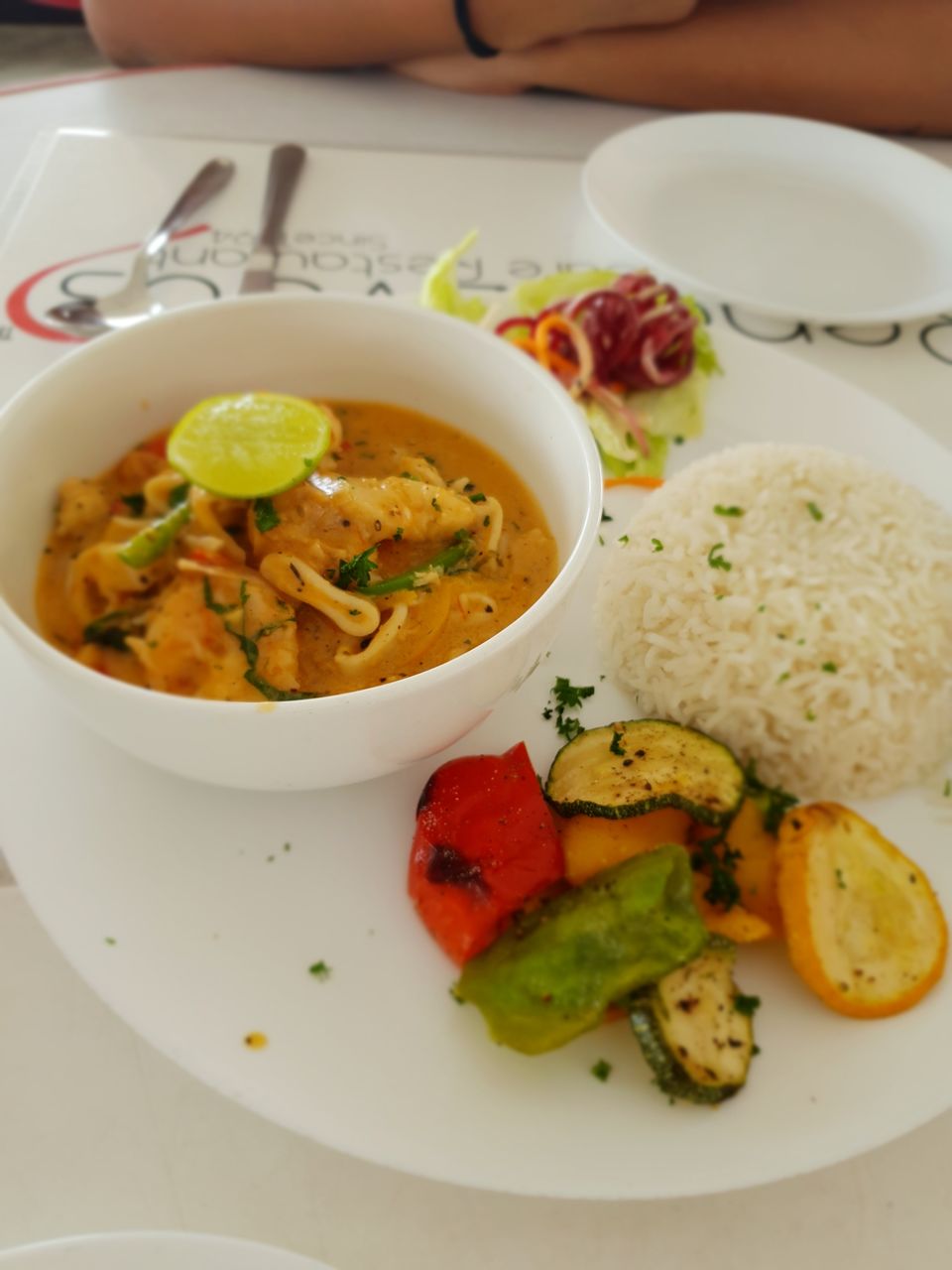 Sum tips :
1.Book your flight tickets in advance as the prices hike up in days.
2.Book your stays through booking .com in advance as the rooms fill up fast ,specially during weekends as people from nearby states come to enjoy surfing and beaches.
3. Hire a scooty will be economical . Recommended red vespa better than yellow.
4.don't miss atleast these two places - Vila shanti for dinner and gelato at GMT .The products they use are fresh and the taste is magical.
5. Book entry pass for matri mandir two days in advance if you want to visit inside it.
Don't miss the instrument making workshop next to auroville.
6. Come back again when life throws lemons at you and u need a well balanced mojito.