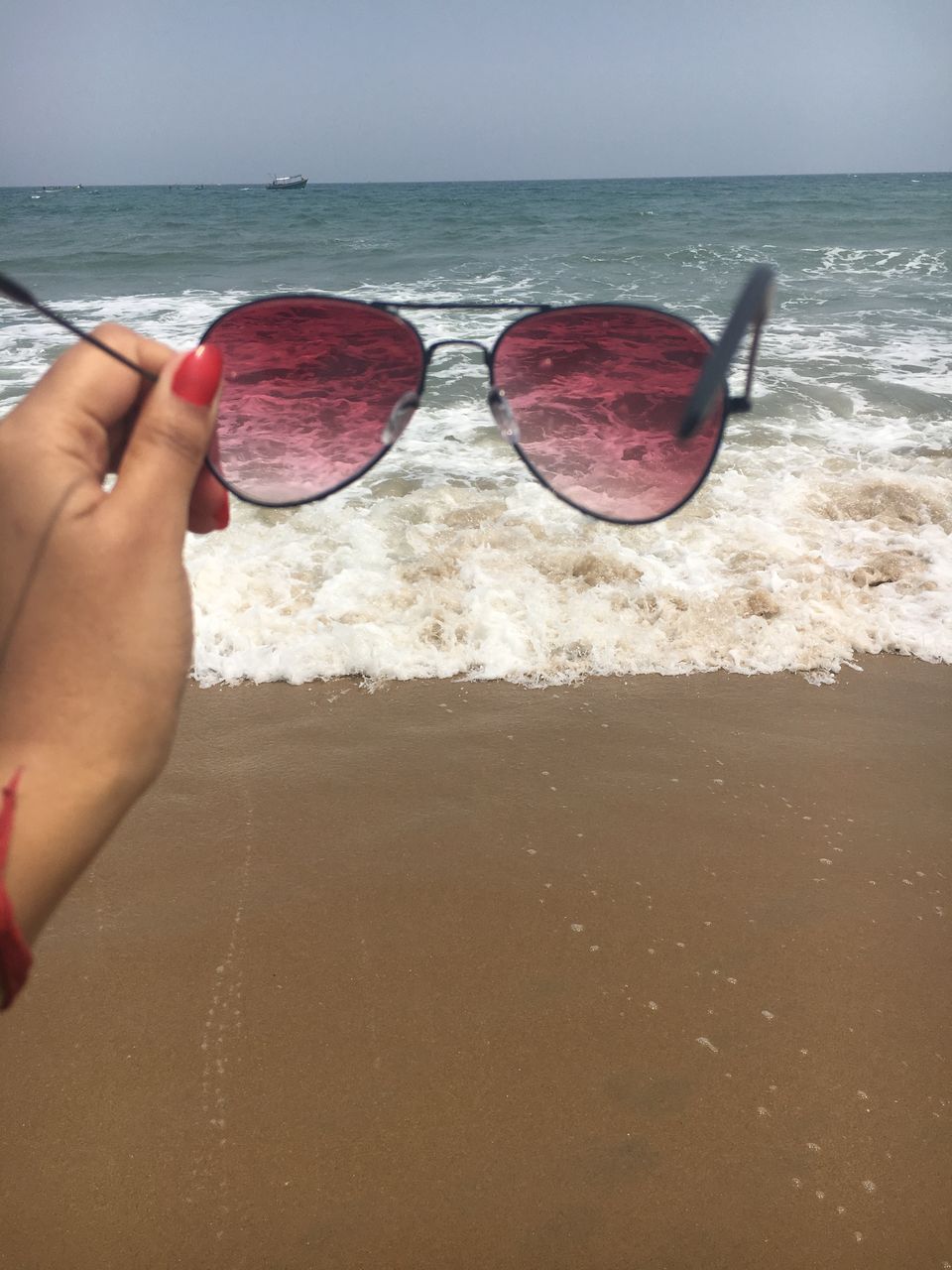 Still not been able to go to Goa (like all those who desperately want to visit there at least once in their lifetime, but yet have failed in every effort to execute their dream plan into action, and are thousands of miles away from it even now), I somehow settled with the idea of going to Pondicherry, nicknamed as 'Paris of the East', and went there with my friend. Little did I know that it is also a great option for beach-lovers, as well as for those who want to enjoy a peaceful vacation!!
Also known as Puducherry, the Union Territory (French colonial settlement until 1954) has beautifully preserved the French legacy. The mustard-colored streets and colonial villas, modish boutiques, along with tree-lined lanes reflect the rich French heritage. Moreover, it can be you convenient getaway or mini-Goa if you crave for beaches. I spent three days in Pondy, which was also my first South India vacation, and was completely in love with the place.
How to reach?
We took the three-hour flight from Delhi to Chennai, and then four-hour bus journey to reach Pondicherry. The total expense including round trip (flight+bus tickets) costed me around Rs.7,000.
Where to stay?
I booked an executive double room at Hotel Ram International, which is located on a lively street in Pondy. The Hotel's restaurant served really delicious food, especially South Indian dishes. The room services were also fine. We had a comfortable and safe stay there for two nights.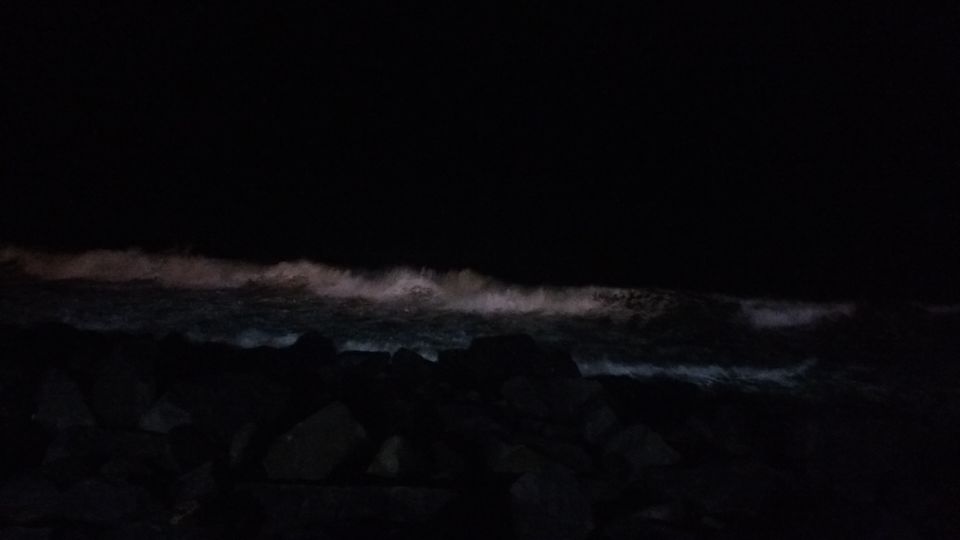 As we had reached the hotel in evening only, we were not left with much time for the day. So, we decided to see Rock Beach, which was just 1.5 kilometers away. The traffic is restricted in the evening till early morning. It was almost dark by the time we reached there, but still, the place was absolutely vibrant. It is a lovely place to take a stroll or sit on the rocks watching the ocean waves touching the rocky shore. The whole beach stretch is lined with water-facing cafes and shops. The French War Memorial and the Statue of Gandhi can also be seen there. When in Pondy, you cannot miss to see this wonderful beach.
Moreover, there was a handicraft fair nearby which was not less than a heaven for souvenir collectors. Being one myself, I was excited like a small kid when I went inside. There were a number of small stalls selling attractive and colorful mementos like artificial potted flowers, scented candles, fridge magnets, etc.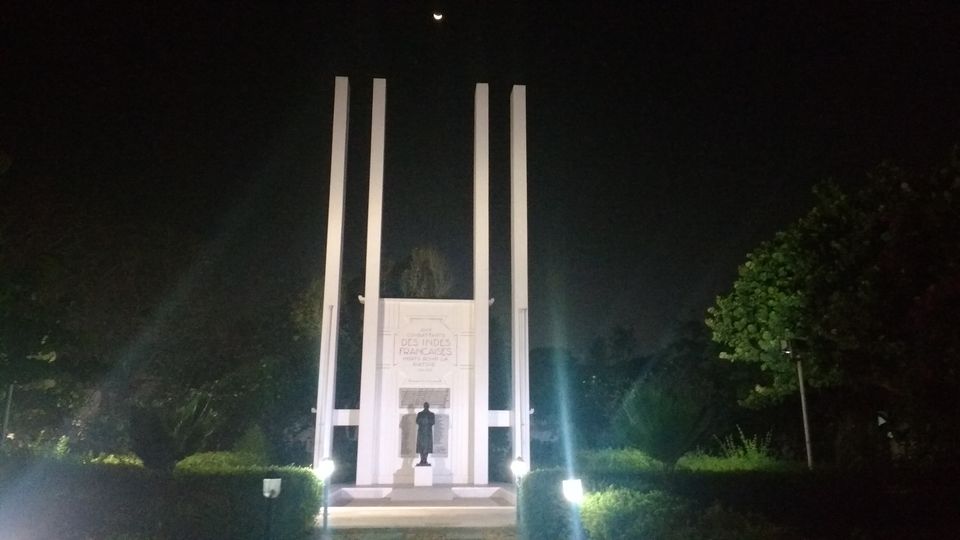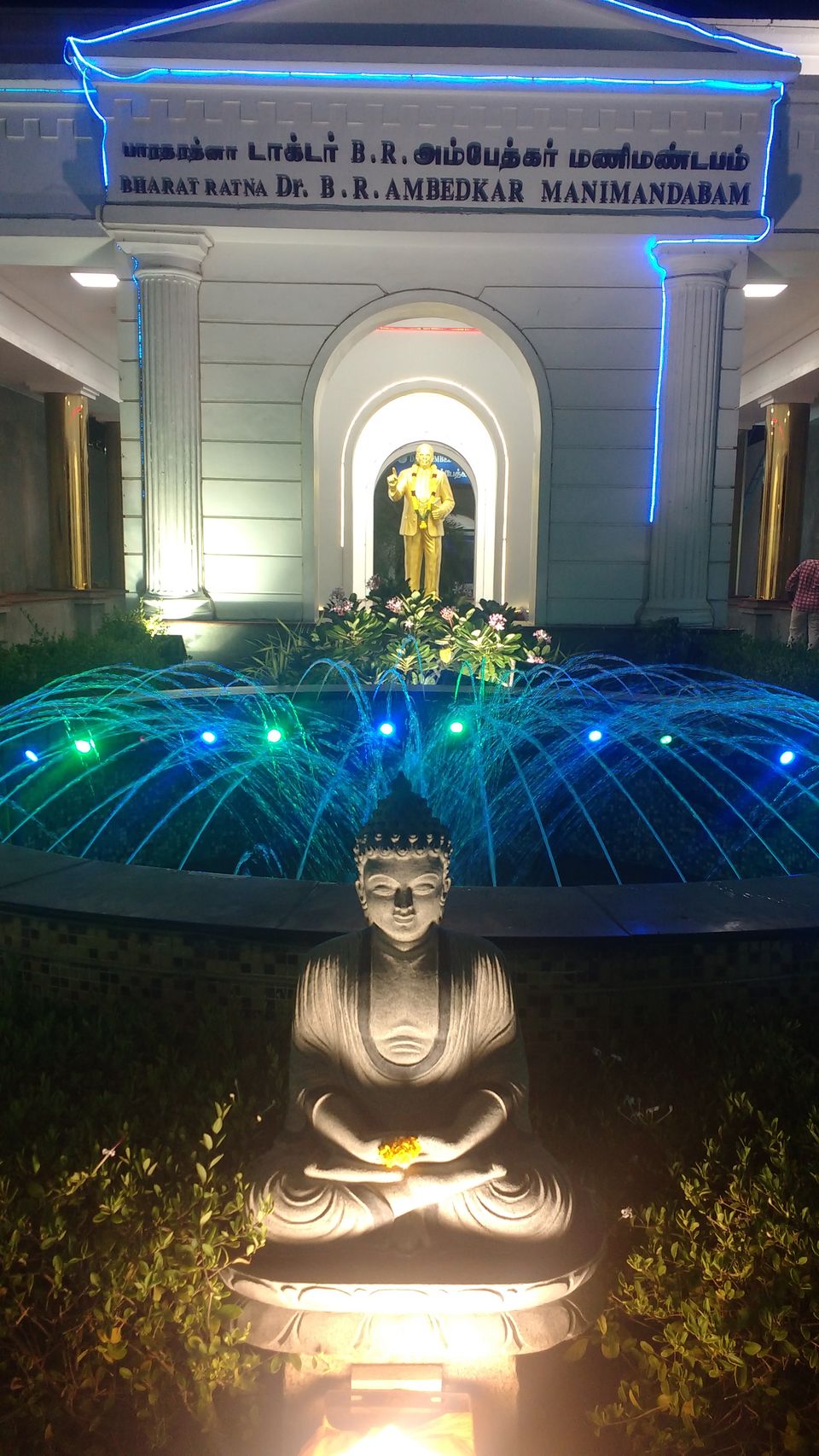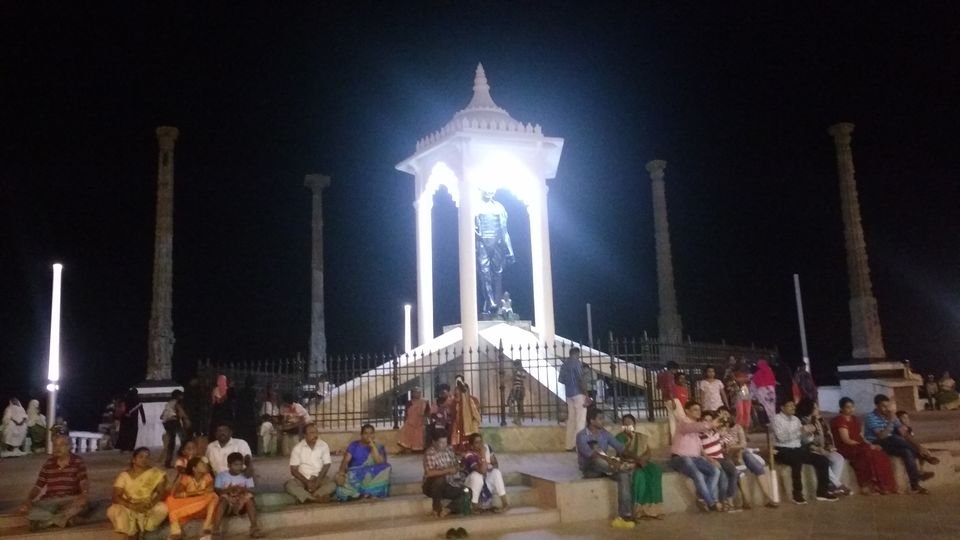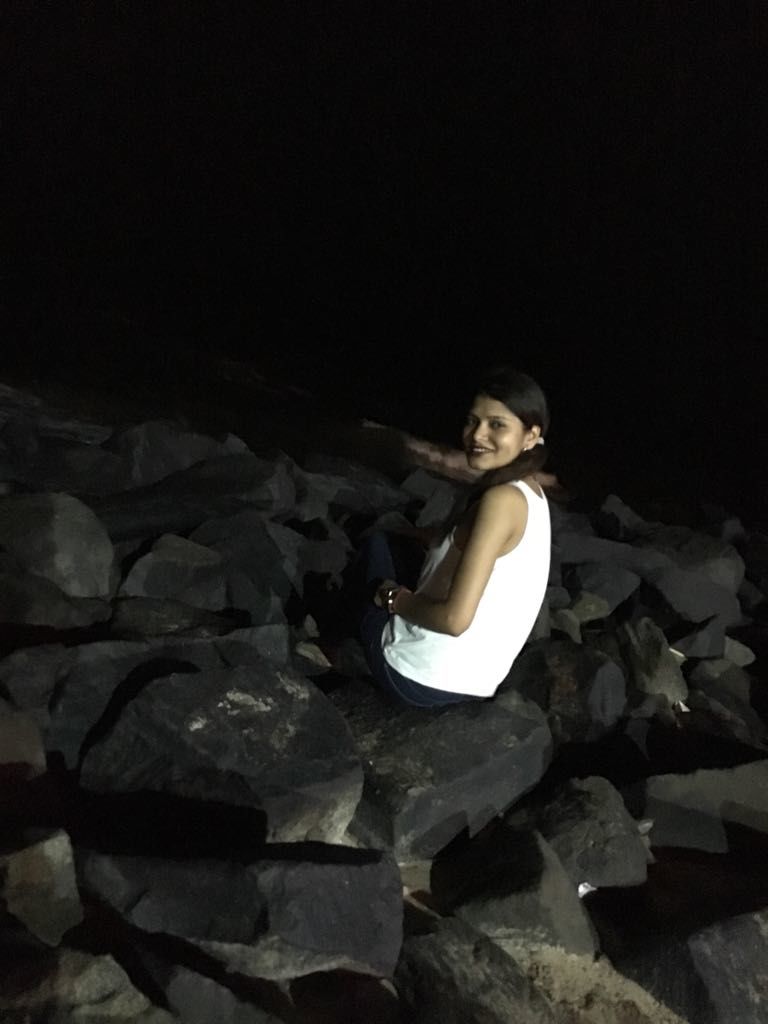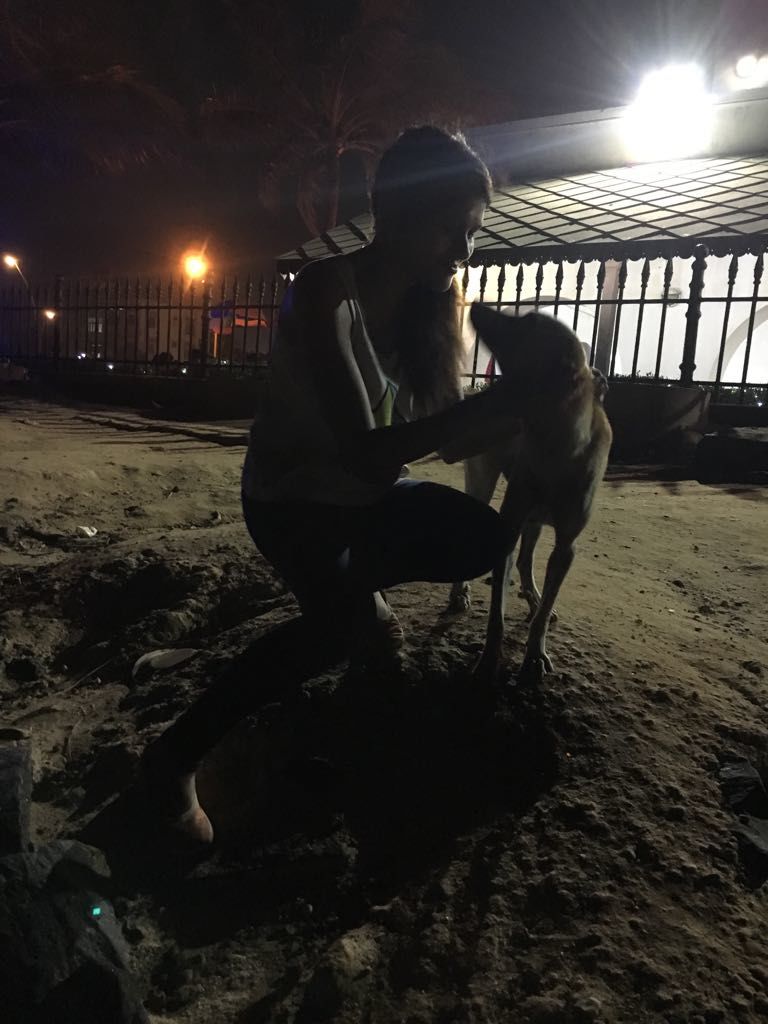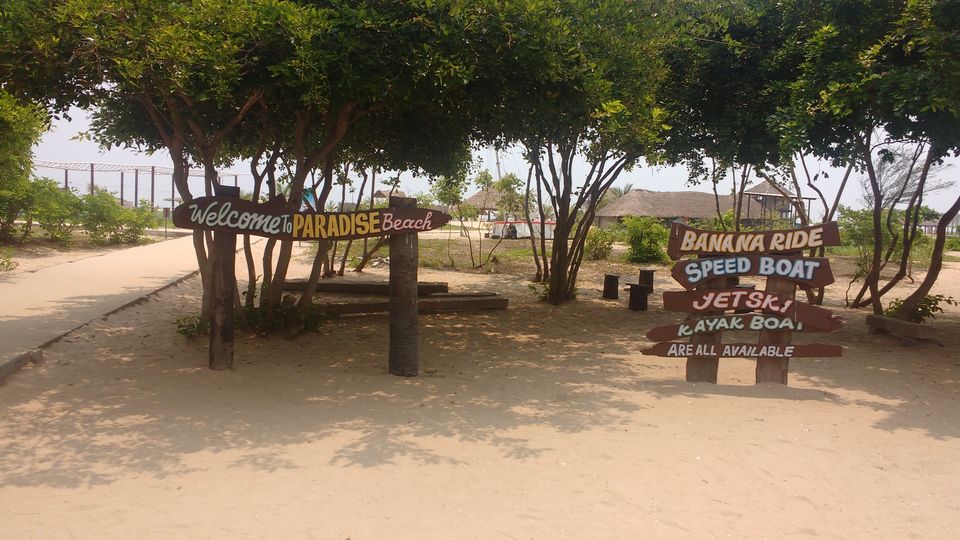 This is the most popular beach in Pondy, and probably the cleanest also. If you want to spend a quiet afternoon away from the crowd, then you should definitely go to this secluded beach. It is an island beach, and you have to take a short ferry ride (Rs.300 per person, to and fro) to reach there. You will see a wide stretch of white sand and turquoise water at the Paradise beach. Shacks are also available where you can sit and relax.
Lifeguards present at the beach ensure that nobody goes beyond the knee-deep water as the currents are very strong there.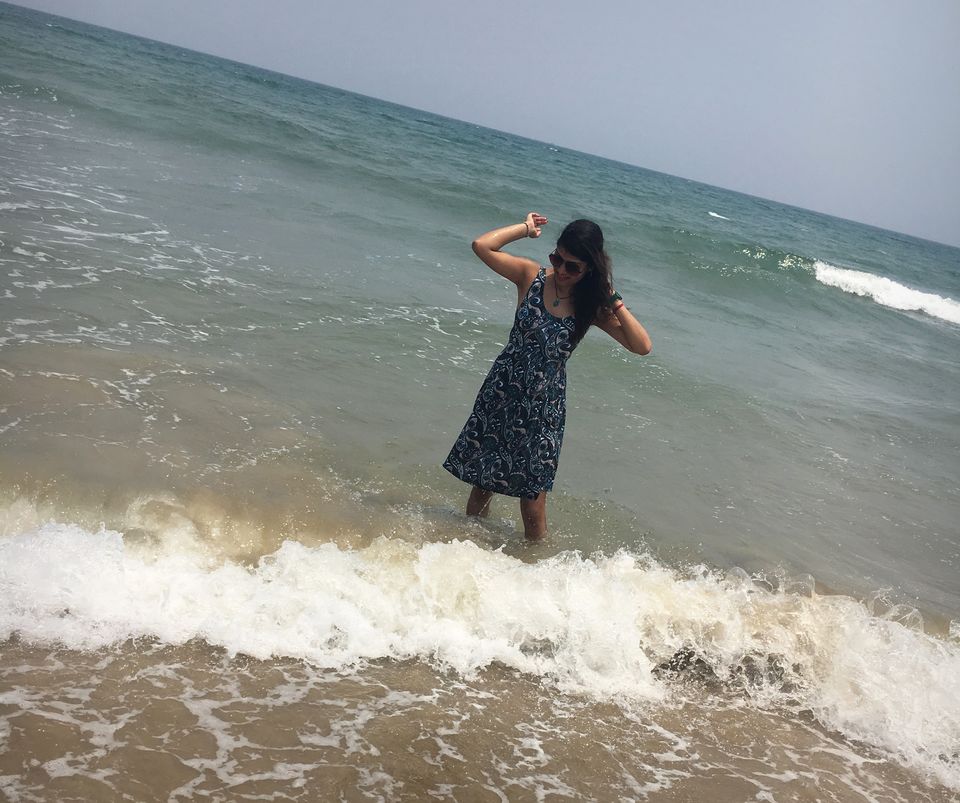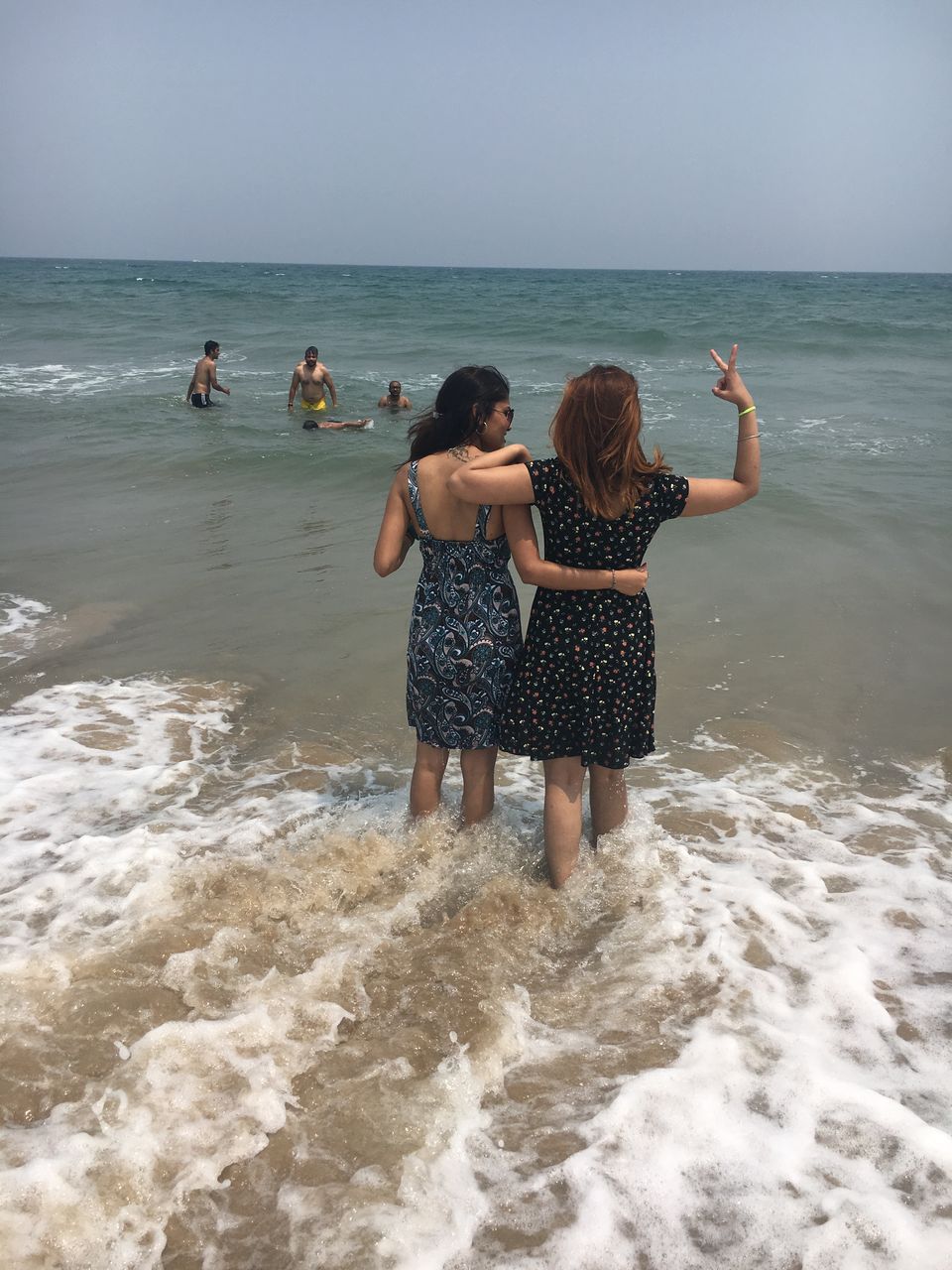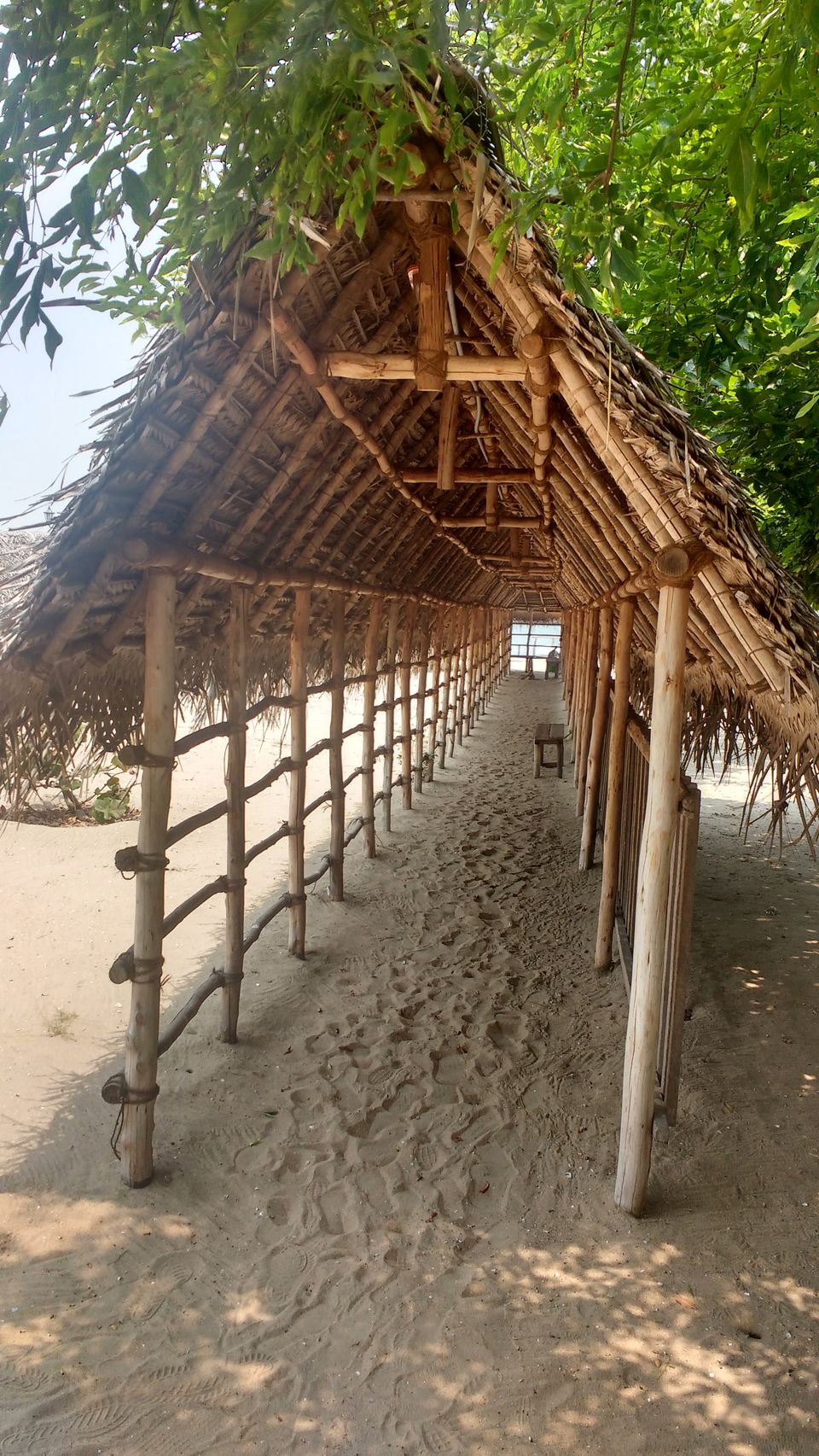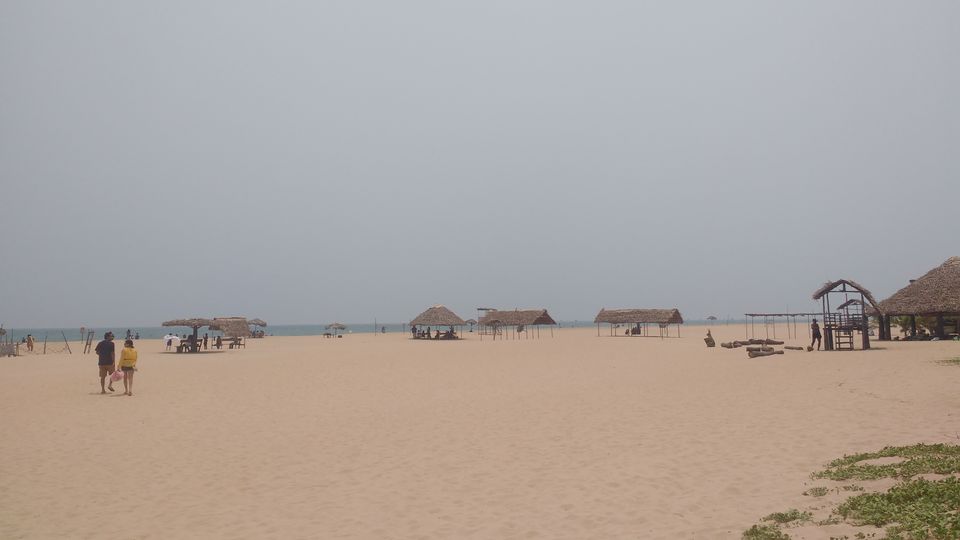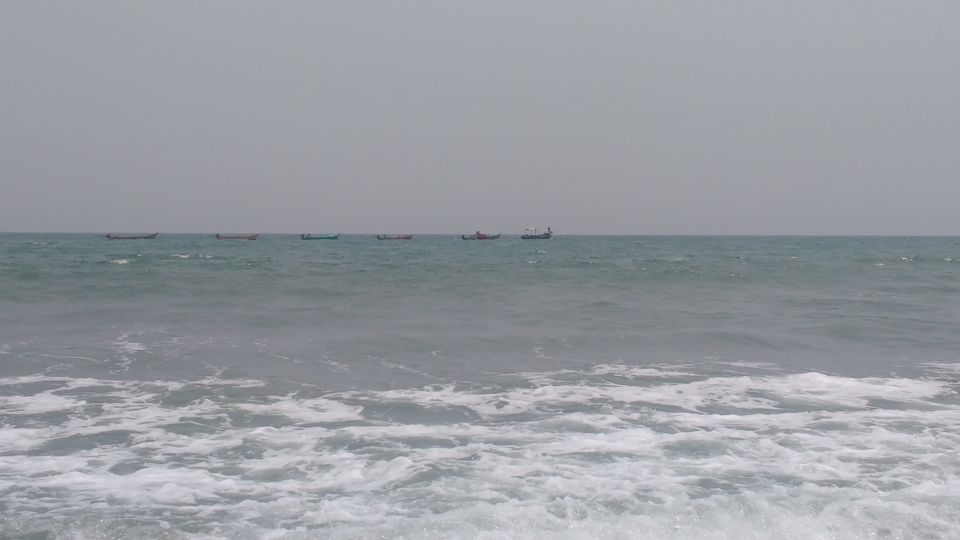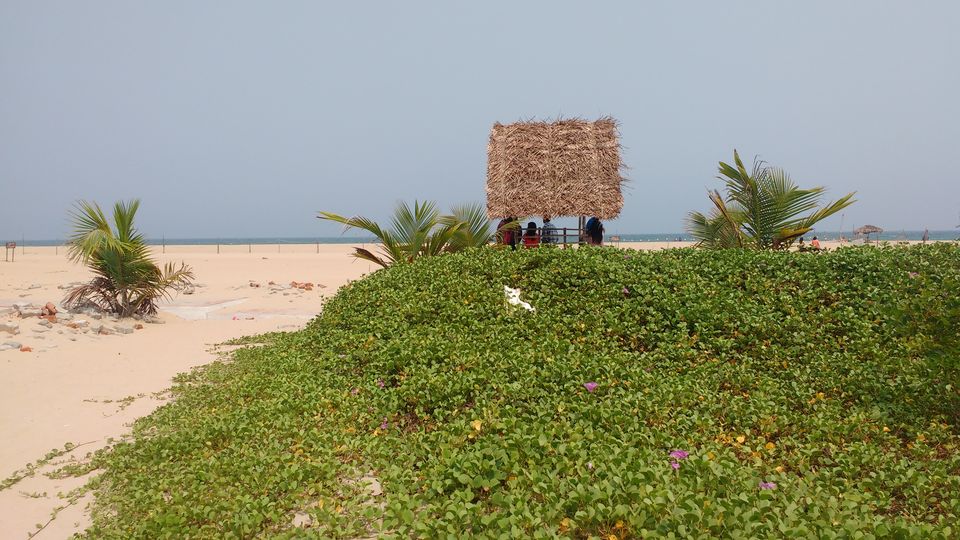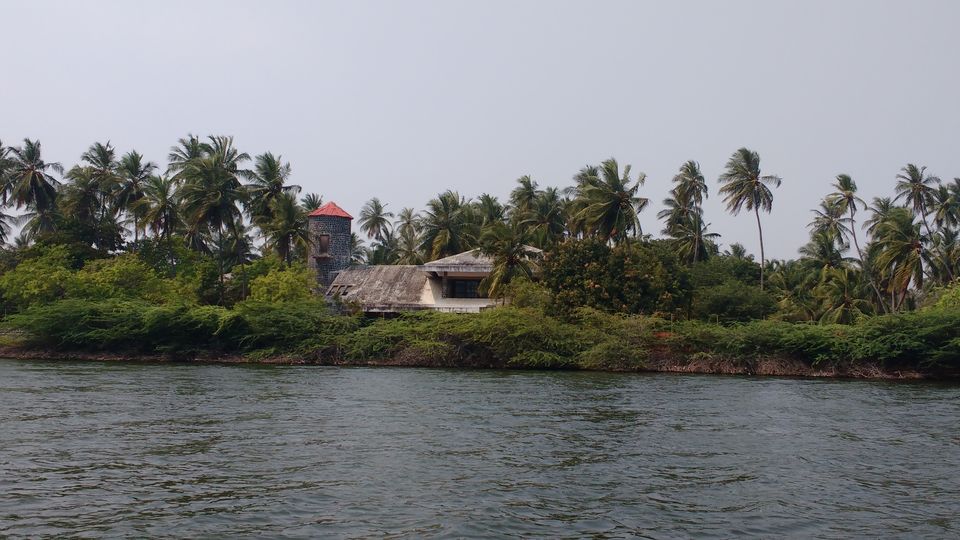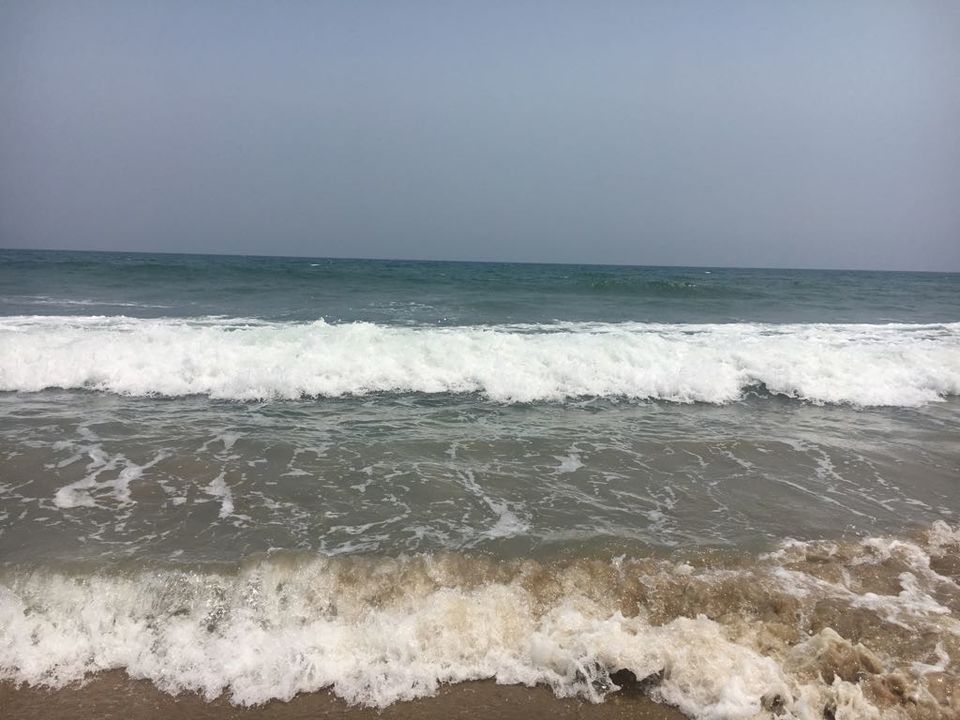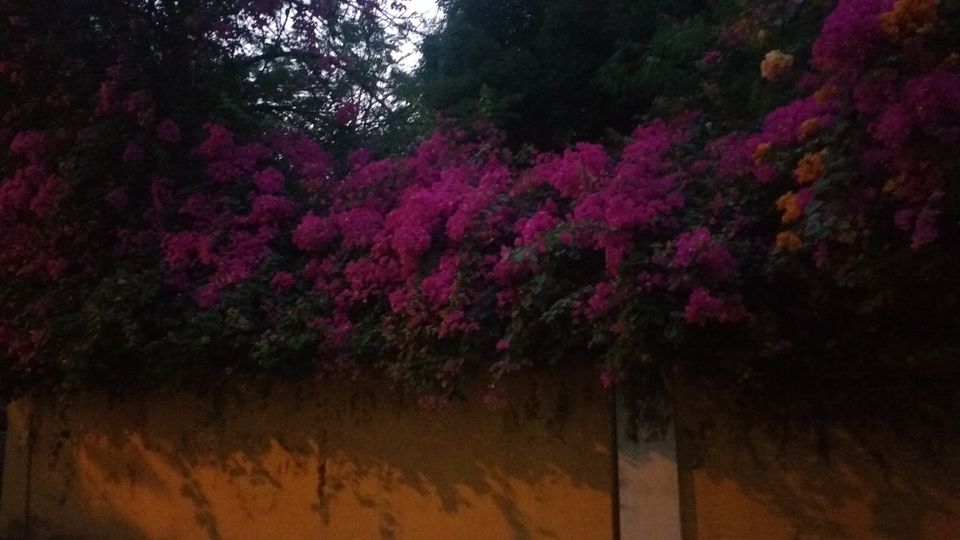 At a walking distance from the hotel, we went to enjoy an evening stroll at the French Colony. It is a small area comprising villas and bungalows built on French architecture. The whole area is so colorful. You can enjoy good food and drinks at the adjoining cafes and restaurants. Moreover, the Rock Beach is just at the end of the colony.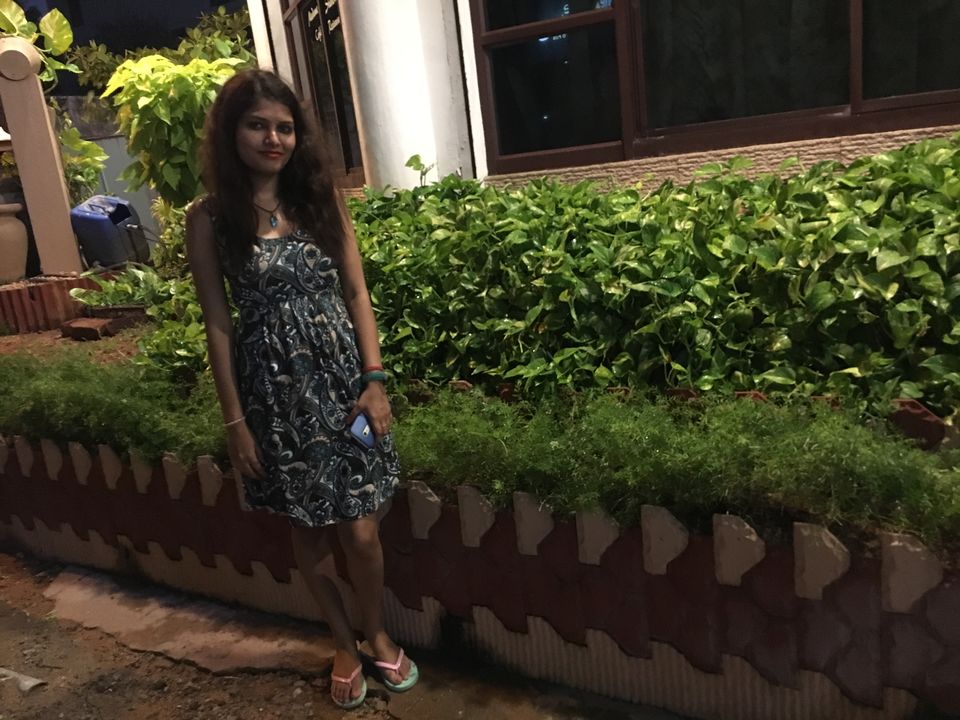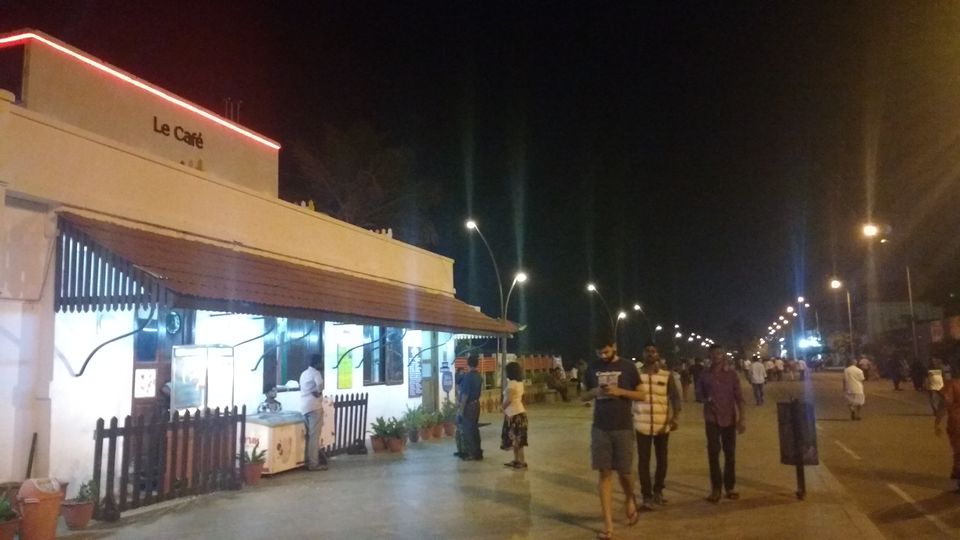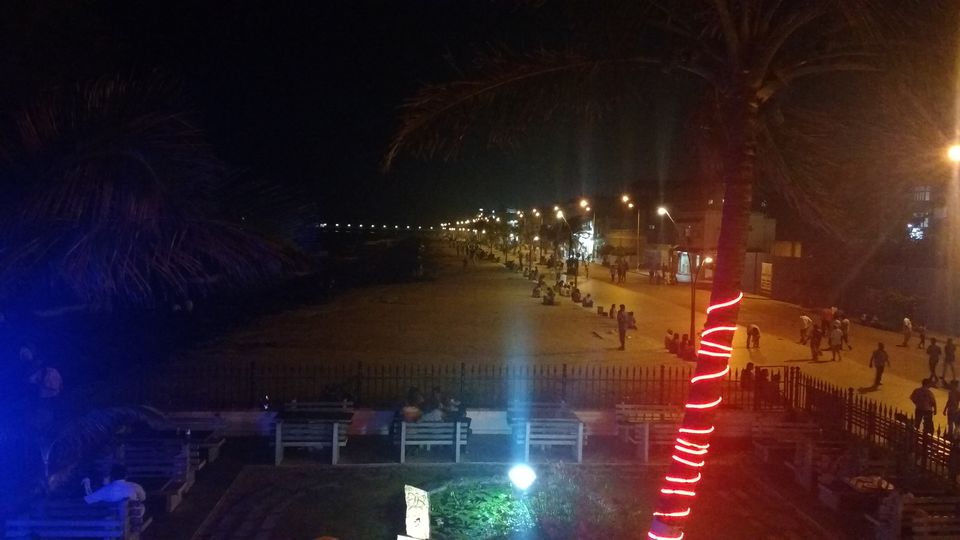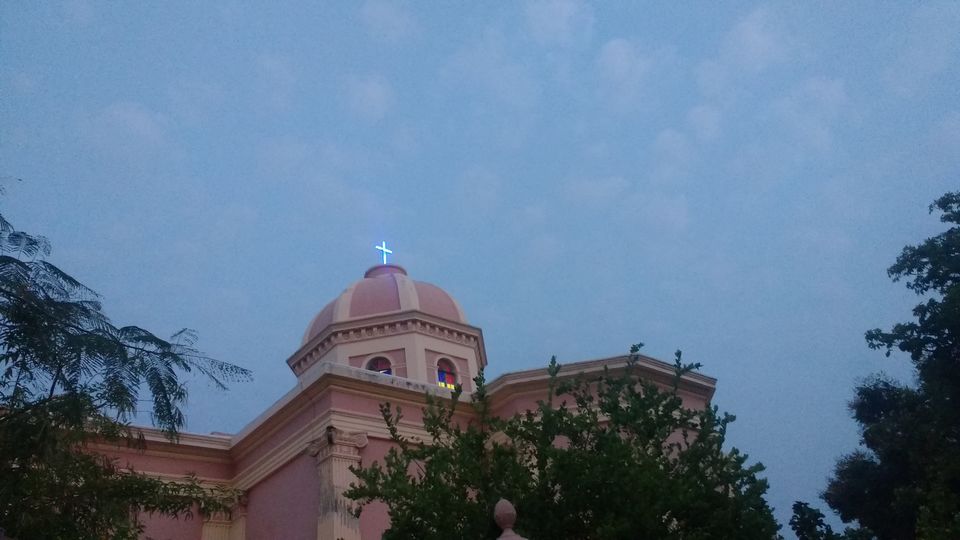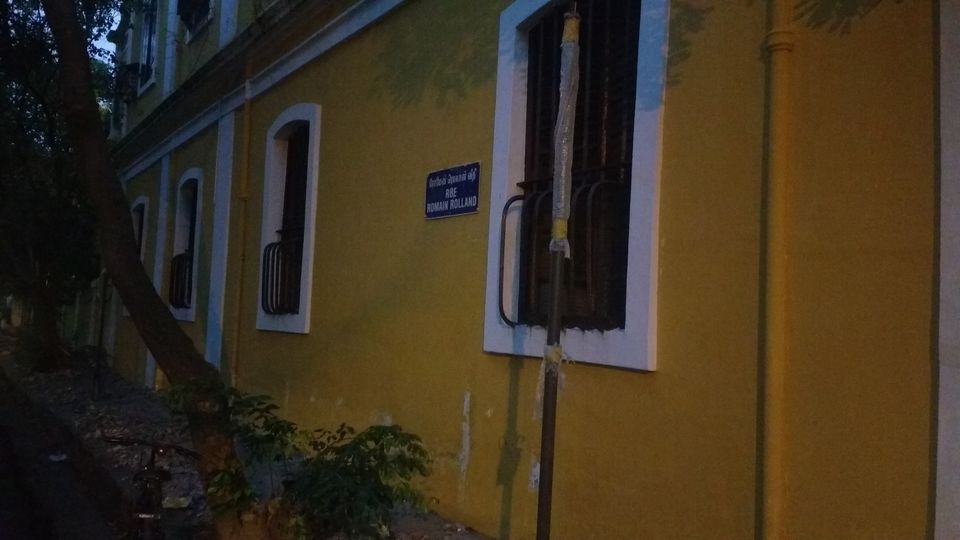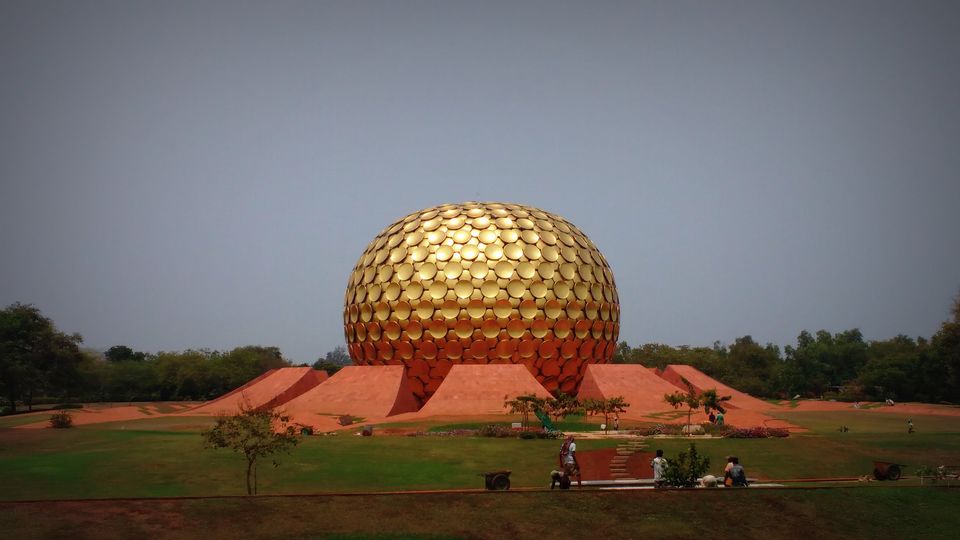 Also known as the City of Dawn, visit to this township in Tamil Nadu was my favorite part of this trip. This has some parts in the Union Territory of Puducherry as well. People from all over the world come here to see the Matrimandir, which is a golden metallic sphere in the center of town. It is regarded as "a place to find one's consciousness". The area surrounding it is called Peace area. The entire route to reach the Matrimandir is stunning. You will see greenery all around, along with twelve petals that represent twelve qualities (Courage, Progress, Receptivity, Aspiration, Perseverance, Gratitude, Humility, Sincerity, Peace, Equality, Generosity, and Goodness) which have been assigned specific colors as well.
My tips: While heading towards the Matrimandir, spend some time under the banyan tree, which is Auroville's geographical centre. The whole area around the tree is so peaceful. You will definitely feel more connected to nature. It is such a serene place the calmness of which cannot be described in words.
While coming back, don't forget to check out the souvenir shop. The collection of books there is really nice. You can also buy postcards and tiny quotes books.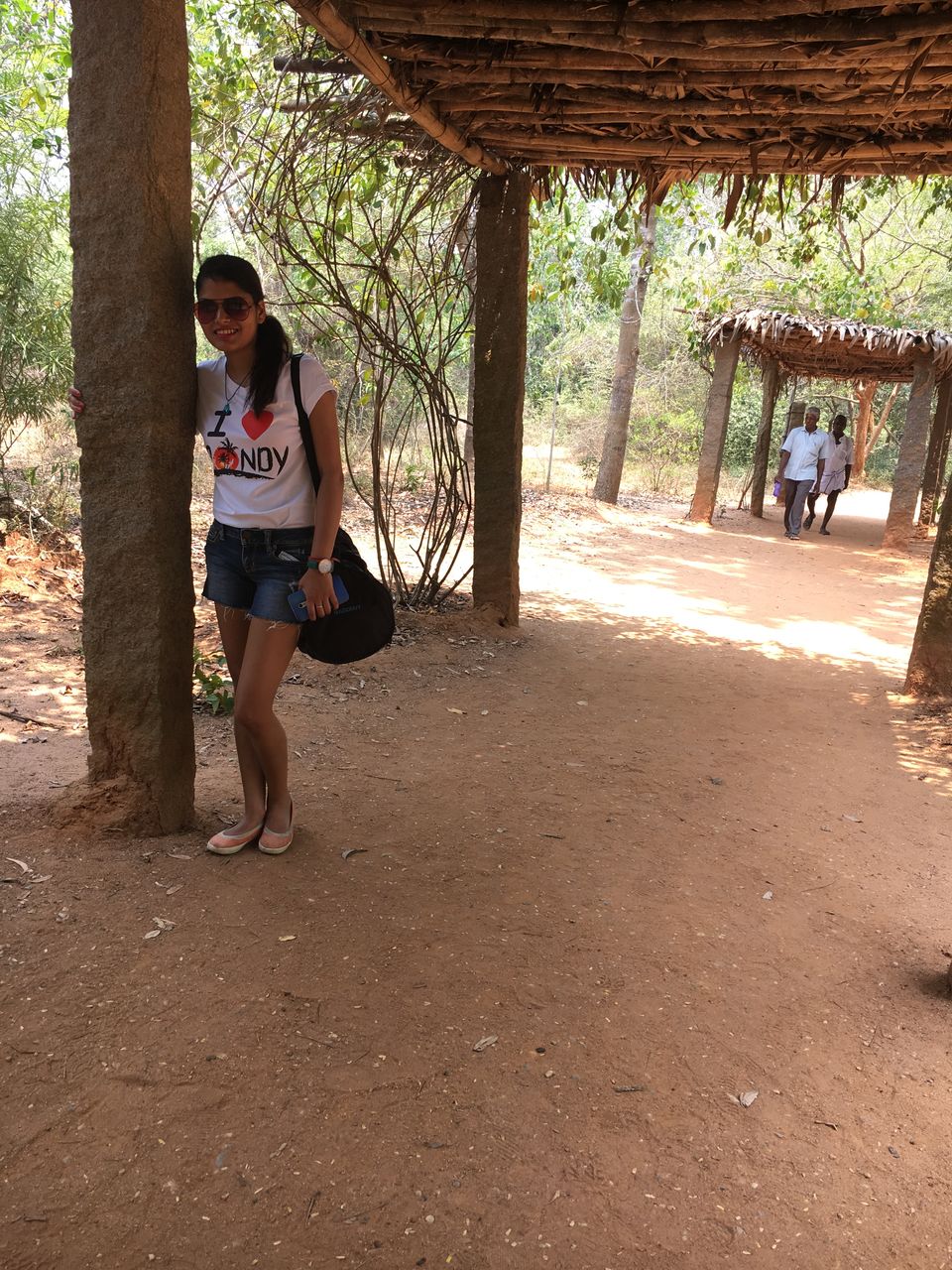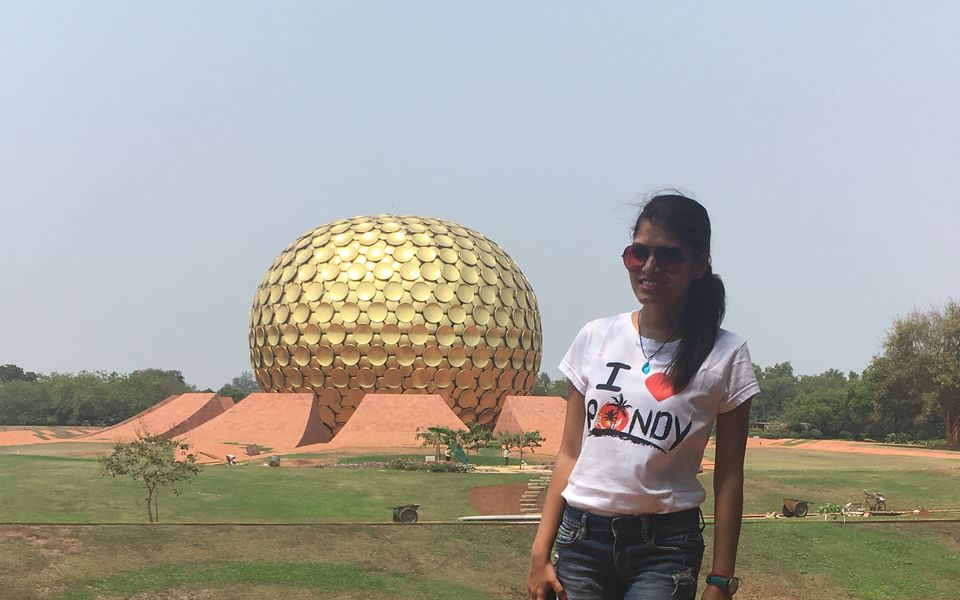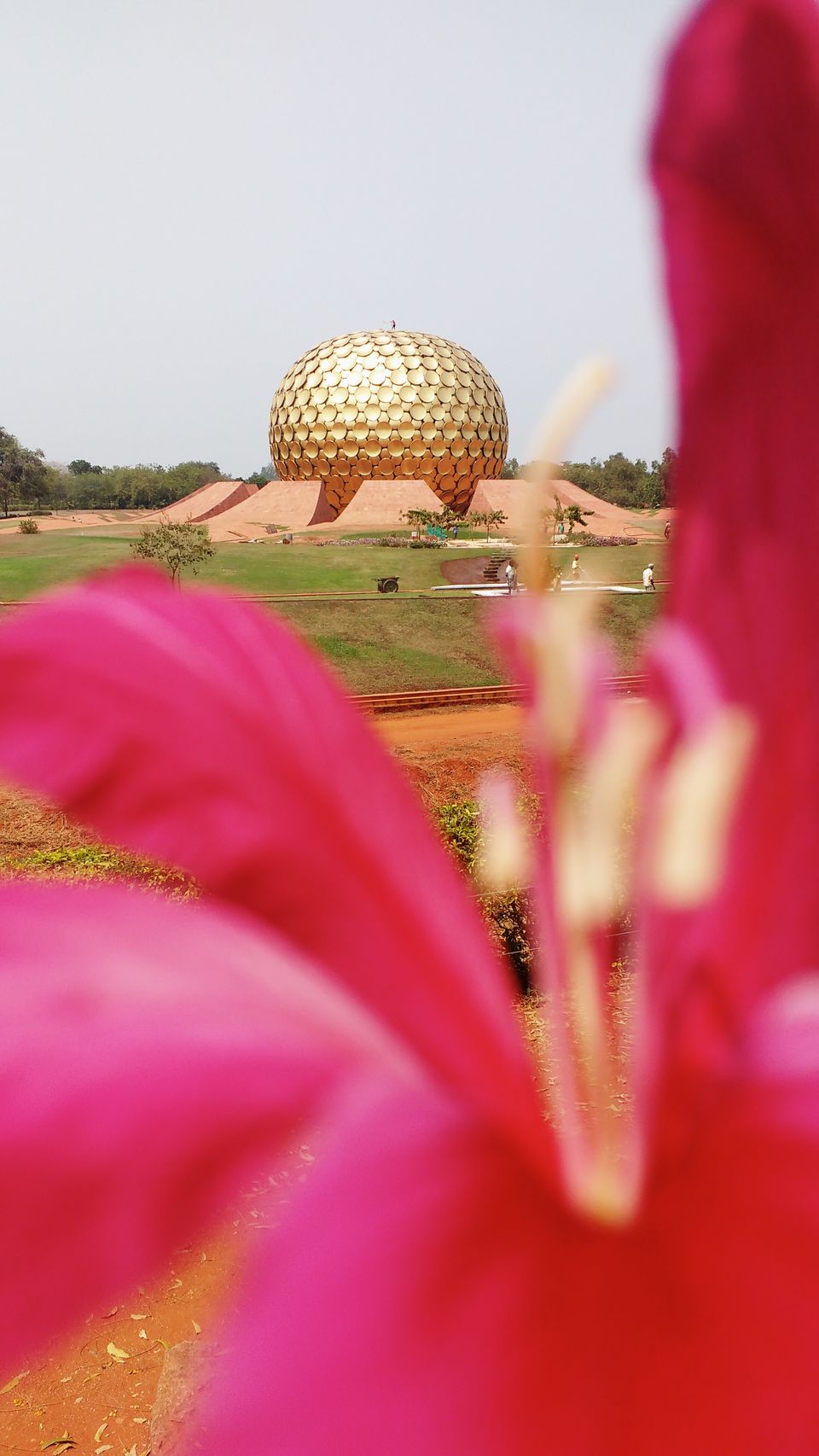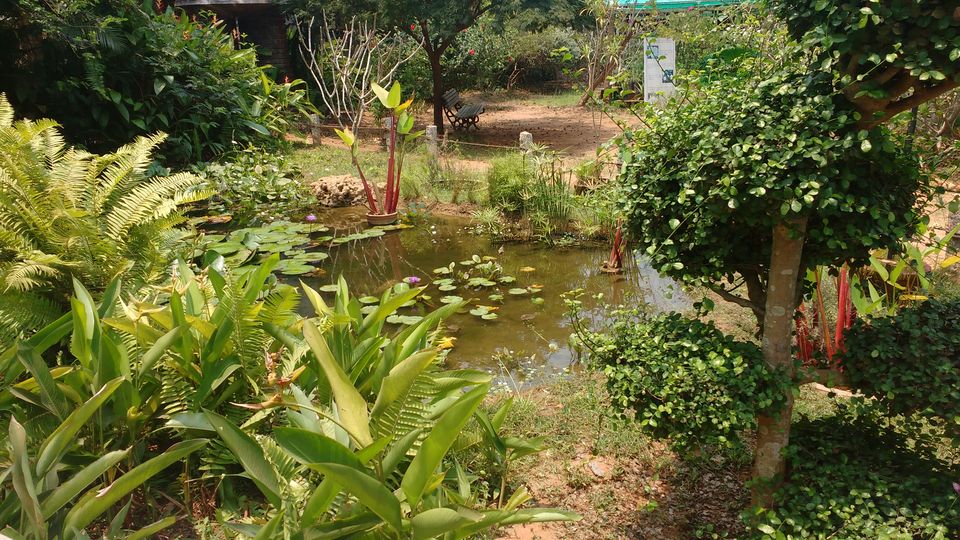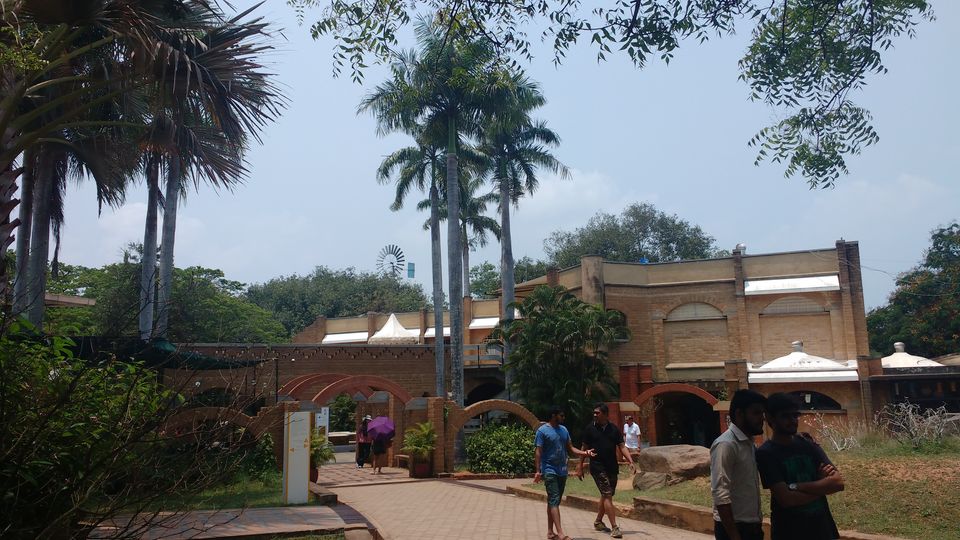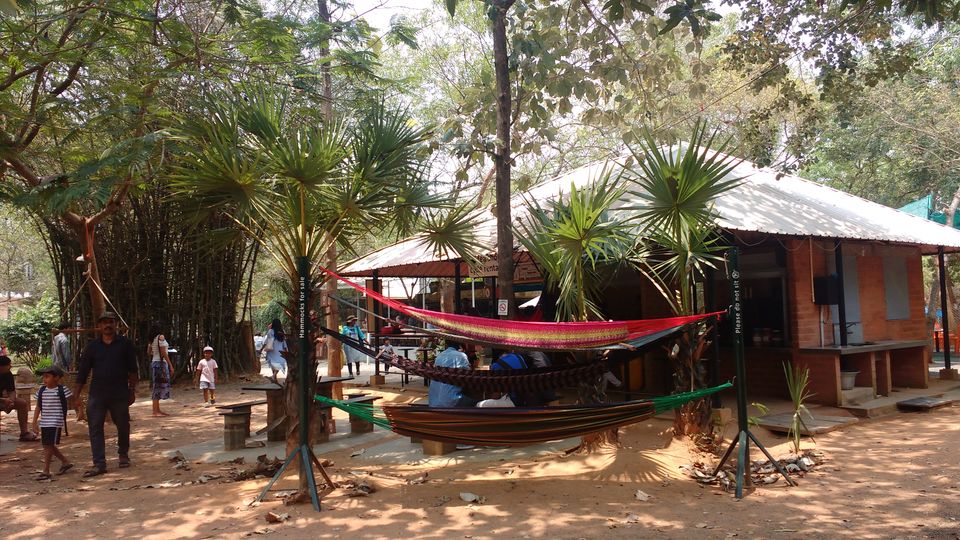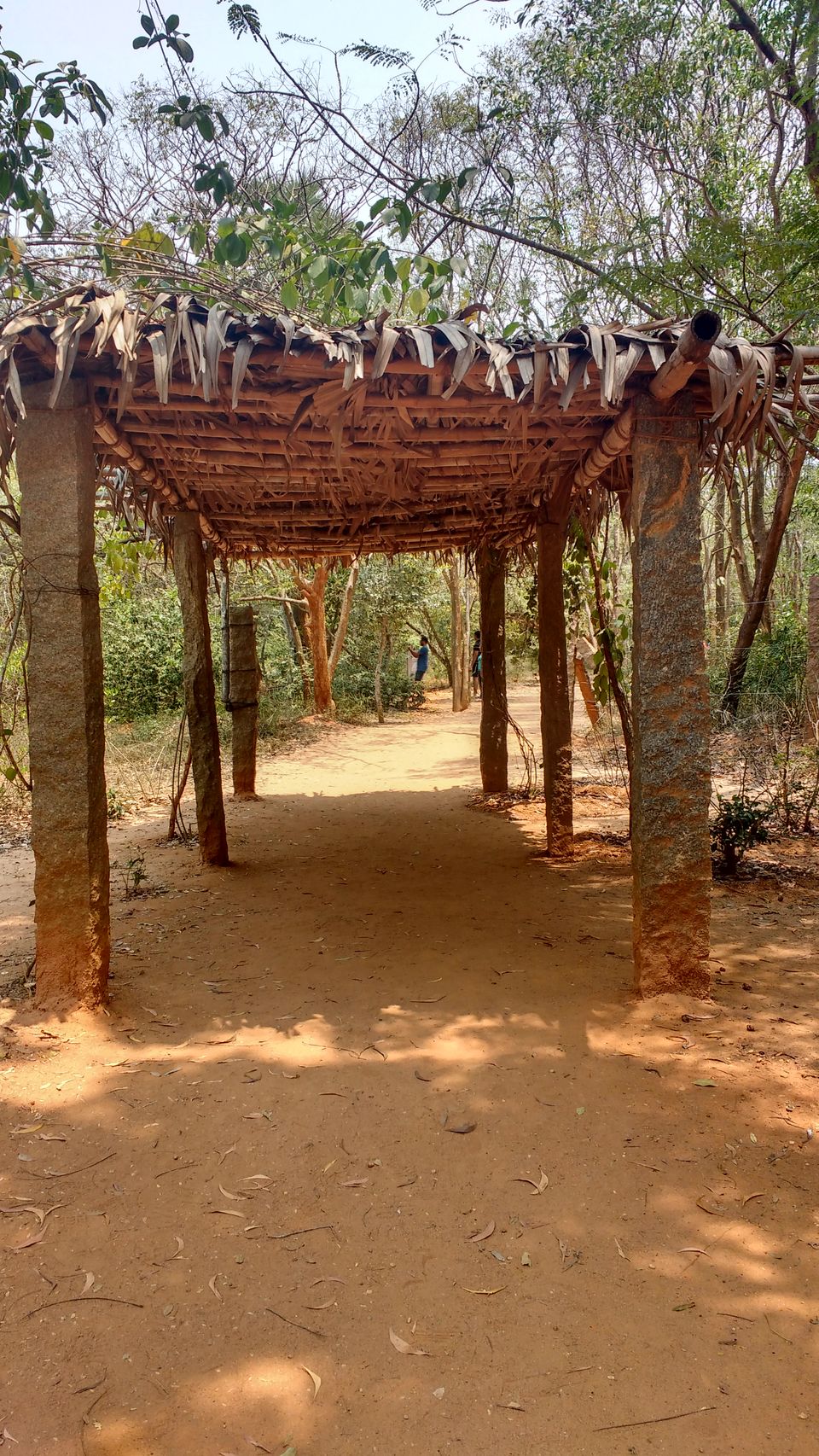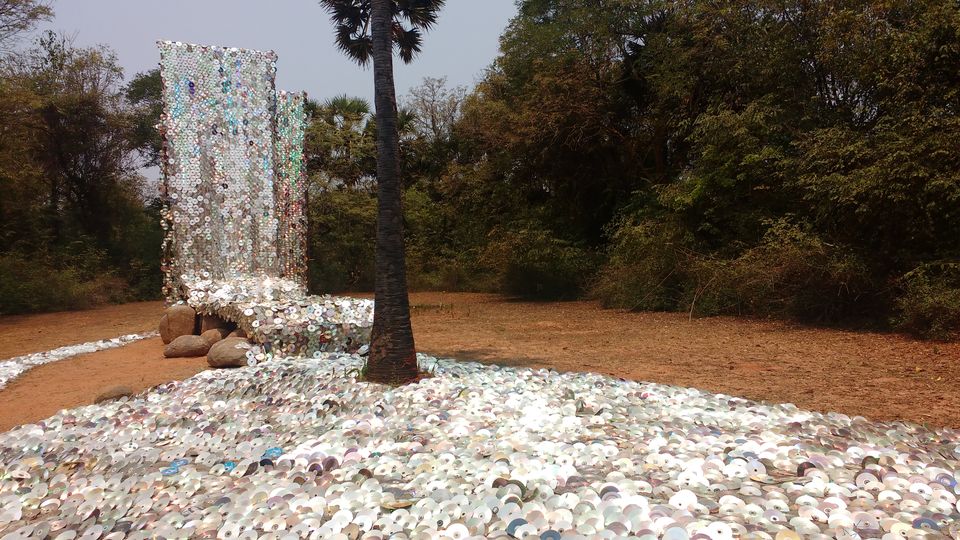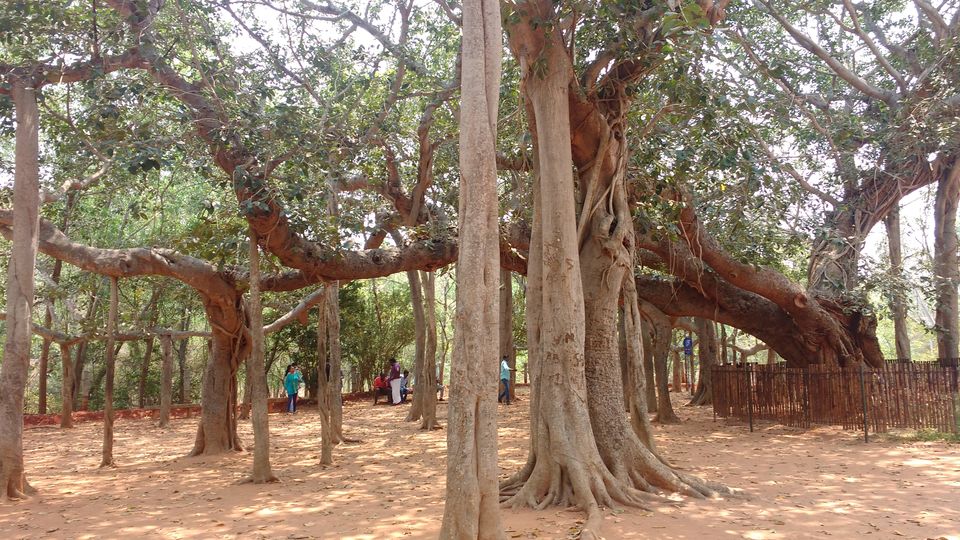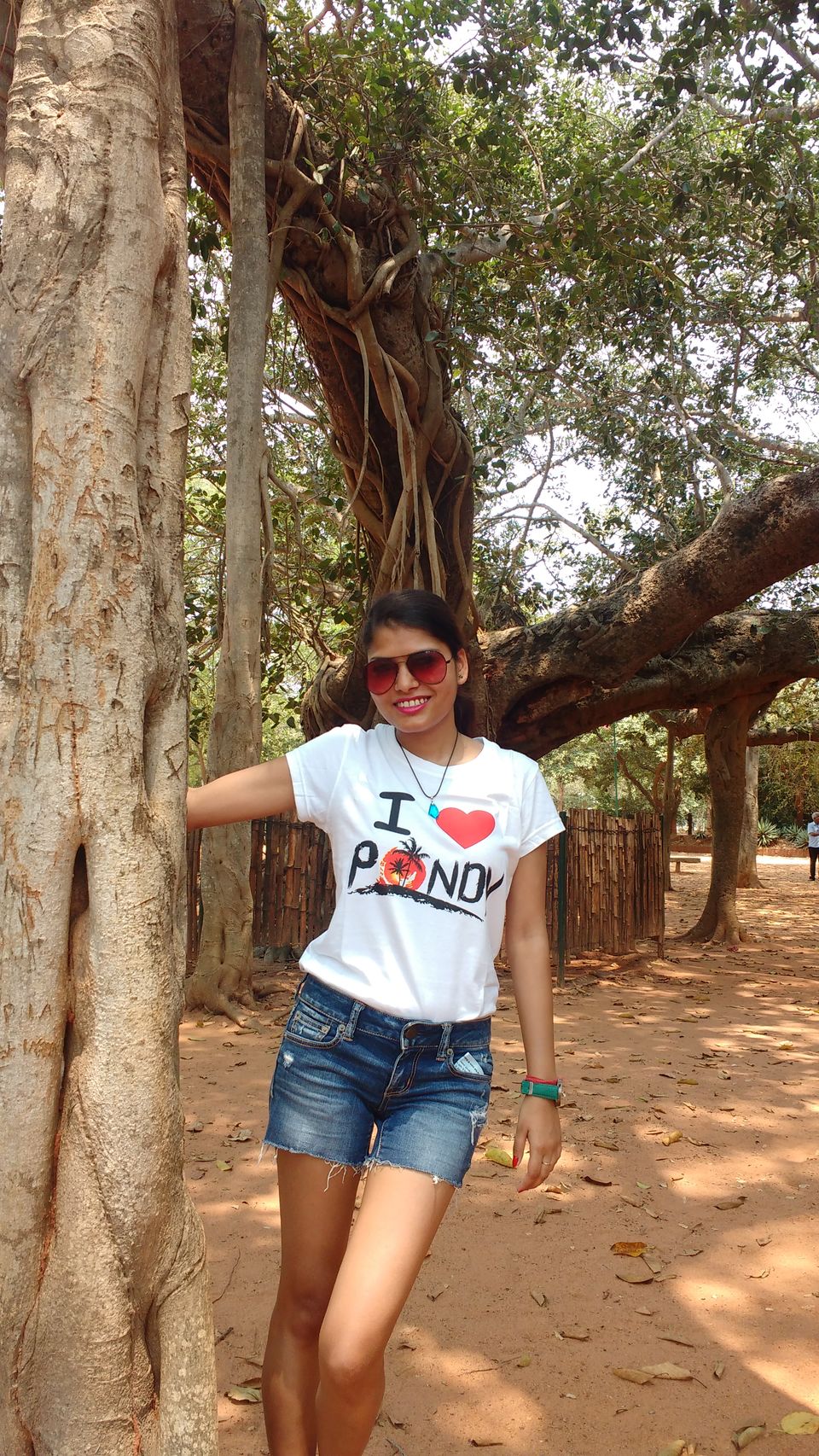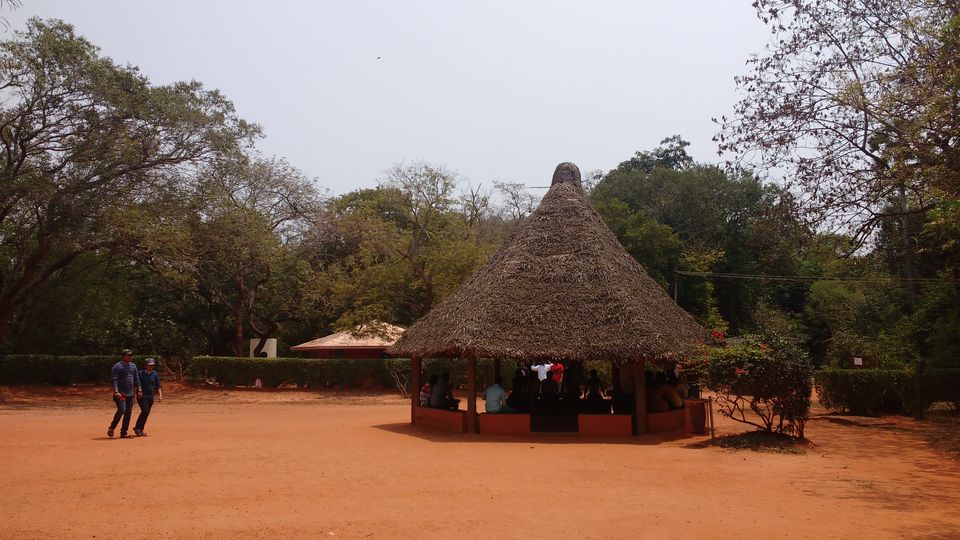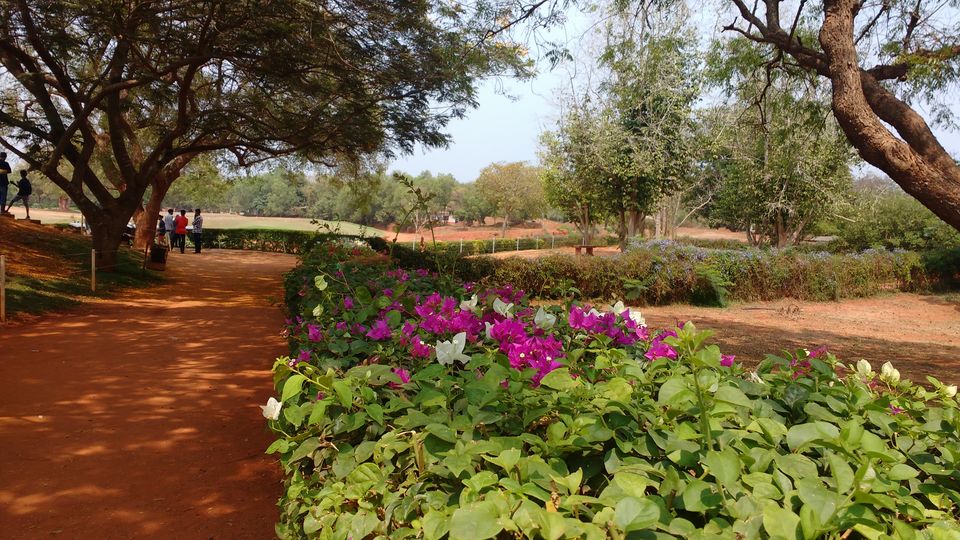 So if Goa is still not on the cards for you in near future, then why not go and see Pondy? I am not comparing them; all I am saying is if you want to have a vacation in which you want to enjoy beaches as well as spend some time in silence where you can listen to your own thoughts, then your next trip should be to Pondicherry for sure. You will love it :)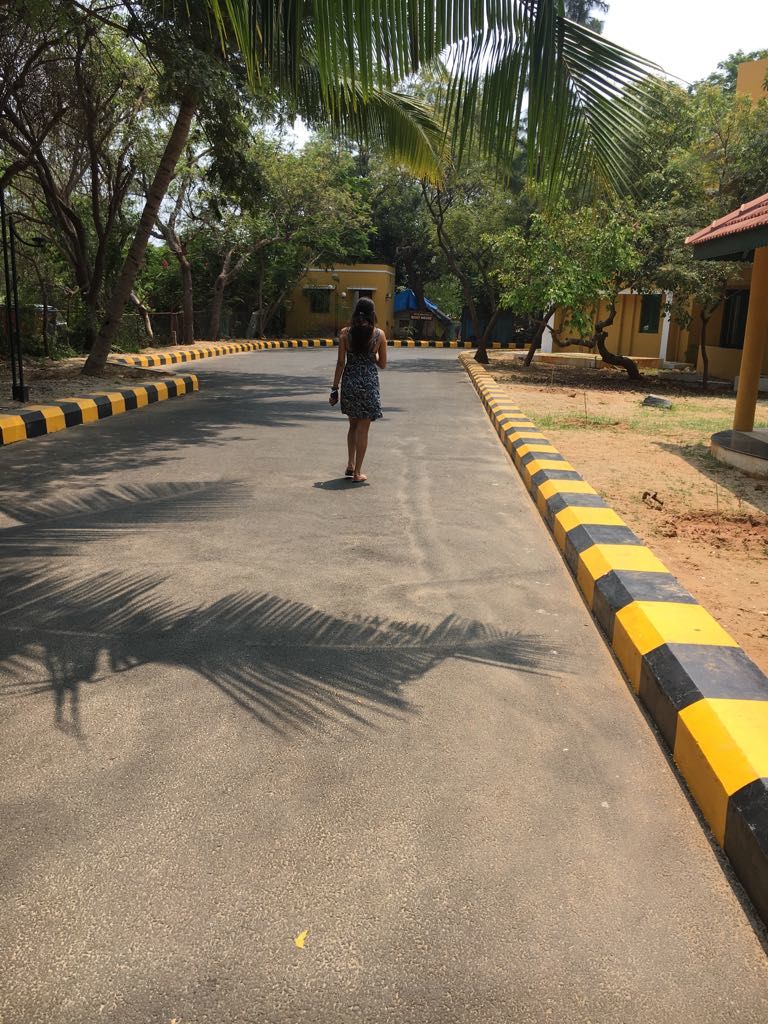 If this hasn't inspired you enough, then you should check out my Instagram page strolling_shoes and follow my adventures around the world!
Happy travelling :)