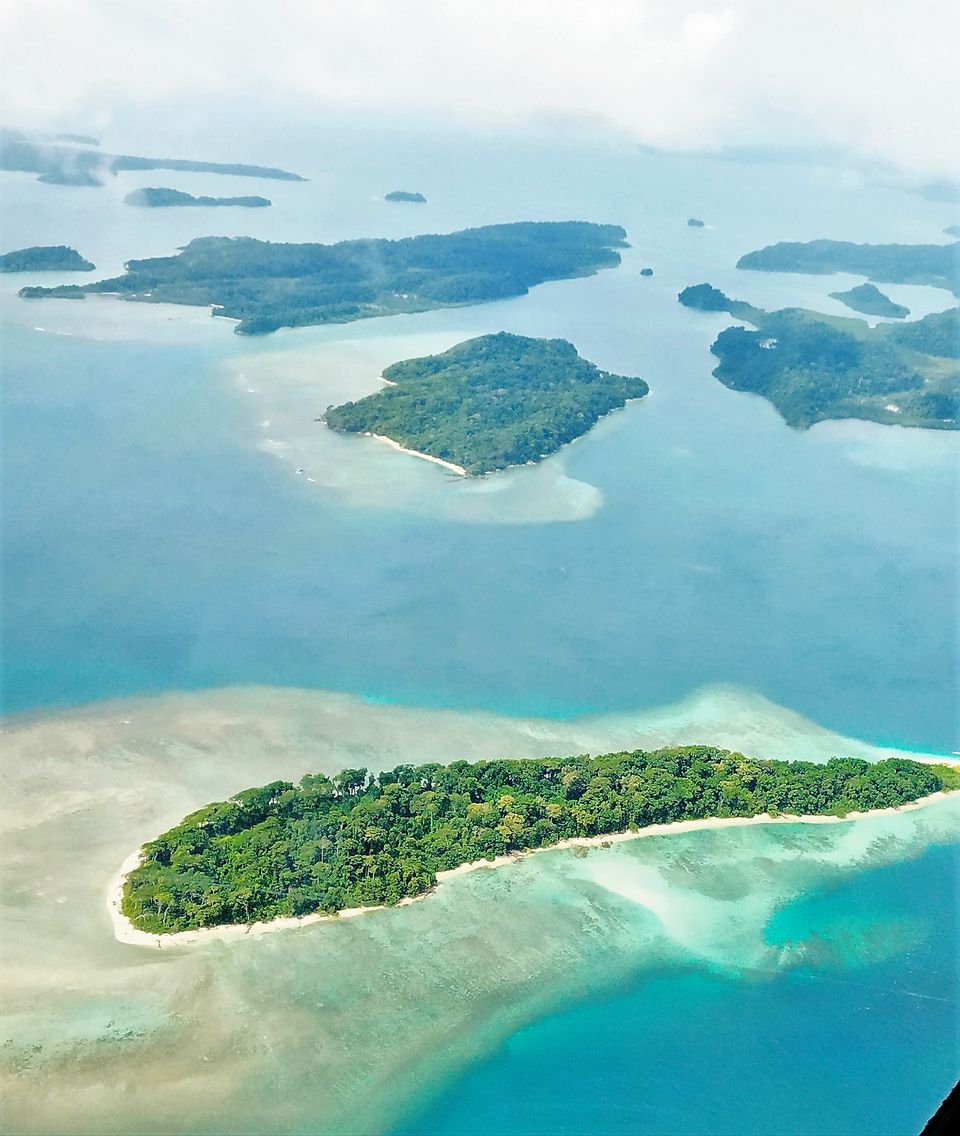 Andamans was always on my bucket list. More than Thailand, I wanted to see this place. One for the beautiful beaches, sea and secondly due to the cruel history of kalapani attached to it.
The Britishers massacred aboriginal people to occupy lands and boost their glory and ego. India, on the other hand, has decided to keep the aboriginal tribes in their form. What I mean is that there are areas as aboriginal tribal areas which are not open to tourism. This has been kept to save the tribals and their land. Many other places in Andamans and Nicobar are open to public.
The Port Blair and other tourist places are mainly dominant by people from calcutta who settled here long back. You may find people from Tamil Nadu, Kerala also settled there. One thing I liked was that at most of tourist places one find lot of touts, vendors and beggars chasing us. But here, I did not encounter a single beggar or touts chasing us. It was such a relief.
Coming to itinerary, we planned for 6 days trip.
Day 1 - Landed Port Blair. Checked into Shompen Hotel. In the evening went to Corbyn Cove Beach. It was raining and hence couldn't enjoy the beach much. Later went to Cellular Jail for light and sound show. Fortunately we had umbrellas so could enjoy the show. The show is just with lights and dictations telling the history of cellular jail. It was really good.
Day 2 - Early morning departure to Havelock Island through Green Ocean cruiser. Don't eat heavy before the cruise and take sickness medicine along. Check in process is good. Reach at least 45 min before departure. You need to keep your luggage at boarding point and staff will load and later unload it. There will be rush for giving and taking luggage as it is always with us Indians.
Reached Havelock around 1200 PM and checked into Havelock Haywizz hotel. Very close to jetty point. Nice hotel and rooms with swimming pool. Had good time. In the evening , visited Radhanagar Beach. Very clean beach but again rain played the spoiled part. Food is good in hotel . Other options are B3 and Dakshin by Barefoot at Jetty area. We liked the Big Bite next to B3 though. Night enjoying at pool.
Day 3 - Was planned to visit Elephant beach and do snorkeling, scuba and sea- walking. But were disheartened to know that beach was closed due to cyclone warning. Decided to do scuba at a near by beach and later in evening went to kalapathar beach. We enjoyed the best at kalapathar beach. Such a clean beach with blue crystal clear water. Changing rooms available. Not swanky but eco friendly types. Few shops for shopping and eating too there.
Day 4- After breakfast, headed to catch cruise to Neil Island. Booked Bhagya Express. It was a good ship. Enjoyed on deck. Drizzzle, sun and blue water. Same process for baggage drop and pick up. The check in process is a mess though. Just a small gate to get into jetty area and We don't understand the concept of coming in queue. So you can understand the chaos. Picture it like trying to get into a metro coach at Rajiv Chowk station. :)
Checked into Pearl Park Beach resort. Beautiful resort close to beach. Sunset view point inside resort only. Very good property. Went to Bharatpur beach. Steamer, banana ride, snorkeling are all available there. Or just have tea , pakkodas and chill at beach. Again clean beautiful beach.
After that around 4Pm , we set to see Natural Rock formation. This area is accessible during low tide time. Walk on corals rock to reach this structure. Water is so clear like a mirror. Area is rocky and slippery. Take precaution.
Day 5- Post breakfast, departure to Port Blair. Not many direct cruise to Port Blair. Got a government operated North Passage. No Check-in process.. No baggage drop facility. Take your luggage yourselves to two decks below and bring them back too through narrow stairs. The deck has no covered area. Either get drenched or tanned if want to enjoy the deck view. No one to give you sea sickness bags if needed.
Checked into hotel and went for shopping and just seeing around. Sagarika Emporium is a good place for shopping. There are many with this name. Govt one near Gol Ghar is good. Khadi emporium is next to it.
In afternoon , set to visit Chiyada tapu. About an 1 hr drive. Very serene, peaceful and beautiful. Southmost tip of South Andamans. Mangroves forest must to see there.
Day 6 - Fly back to home
Overall it a beautiful and must visit place. Plan your itinerary to enjoy the place and its beauty . Not just to cover it. Take umbrella with you. Food wise no problem. Veg/Non veg everything available. Most places don't have card swiping facility. ATMs are available though. Keep cash handy.
Travel responsibly. Minimize plastic usage. Save the nature.