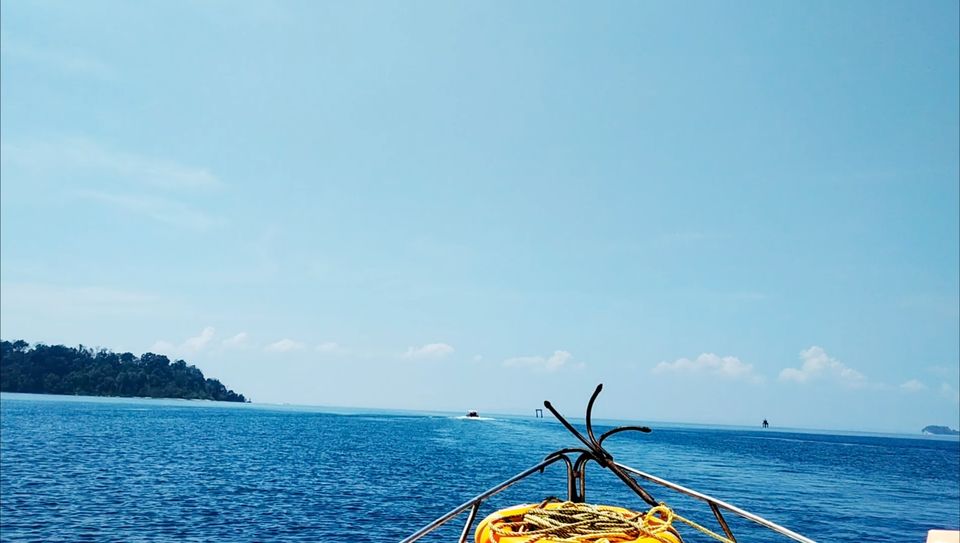 Port Blair on South Andaman Island is the capital city of the Andaman and Nicobar Islands, an Indian territory in the Bay of Bengal. Its seafront Cellular Jail, completed in 1906, hints at its past as a British penal colony and is now a memorial to Indian independence activists. Inland, the Samudrika Marine Museumshowcases local marine life. The Anthropological Museum focuses on the islands' indigenous tribes.
We had our flight from Kempegowda International Airport Bengaluru at 4:30am to Port Blair. We booked this flight because one can see the best sunrise from the sky during landing. The sunrise at Andaman is very early. Around 5am we can see the sun rising from the horizon. It's really a feast to eyes to witness such a beautiful sunrise from your window pane. At 6:40 we reached the Veer Savarkar International Airport, Port Blair. It was exactly 2 hours 10 minutes journey. After checking out from airport to our surprise there were cab drivers in such a huge numbers to receive the guests. Tamil, Bengali and Hindi are the languages spoken by local people here. We had booked Andaman Shores Hotel for our stay at Port Blair. The hotel is just 600 metres from the airport. Due to low internet connectivity we couldn't locate the exact distance from airport. We took a cab from airport to hotel and paid 60/- after bargaining a lot. Actually it's a walkable distance from airport. Since we were misguided by the cab driver about the distance we didn't had any other option rather boarding his cab.
After checking in to the hotel we got freshed up and went to explore the Port Blair city. We had our breakfast at a local restaurant near to our hotel. Soon after our breakfast we took two autos to Joggers Park. Traffic rules are strictly followed in this tiny island to a very greater extent. Autowala took 30/- from Port Blair to Joggers Park. It's almost 5kms from airport. The park is situated on a hill top with all amenities for basic exercising One can see the landing and take offs of airplanes at airport from a very close distance. After clicking few snaps at park we straight away moved to Corbyn Cove beach.
We took a cab to the beach from park by paying 100/-. It's almost 9kms from park. It is really one of the beautiful beach in Andamans. Due to low tides one can easily play and have fun in the beach. Jet Skiing is available in this beach for 500/- This place is a must for photography enthusiastic people. We just spent some time here and booked a cab to our hotel again for 100/-. We had lunch at a local restaurant and took rest in hotel for short time. At 5pm we booked a cab to cellular jail. Once we reached we took the tickets for watching the museum and jail. The entry fee for each visitor is INR 20. The jail is open on all days except on Mondays and national holidays. Timings: 9:00 a.m. to 12:30 p.m. & 1:30 p.m. to 5:00 p.m. Light and Sound Show timings are 6:00 p.m. ( Hindi) and 7:15 p.m. (English). The fee for light and sound show is INR 150 per head.
By the time we finished watching the show it was 7:30pm. We did some shopping nearby jail and had our dinner at hotel Annapoorna. We booked cab to our hotel and reached at 9pm and took rest as we were supposed to wake up at 2:30am for visiting Baratang Island. Thus the day 1 ended with all fun at park, beach and the glimpses of cellular jail.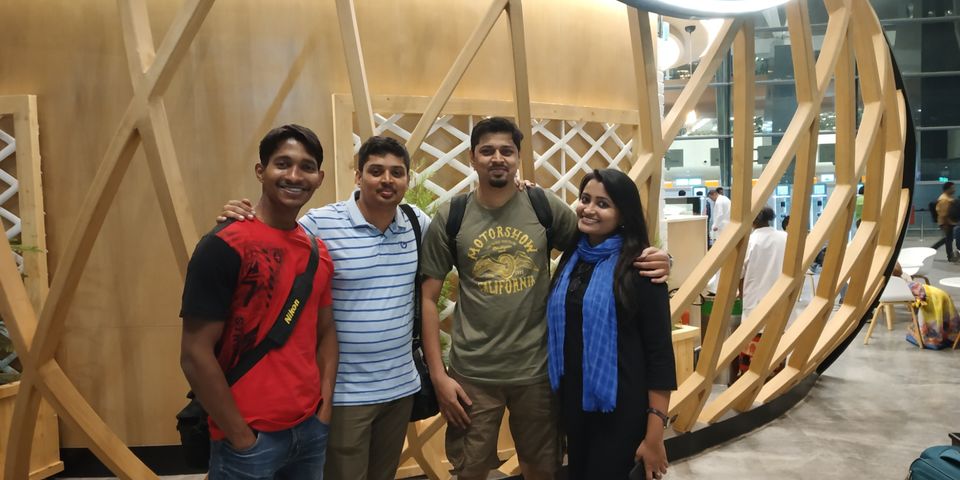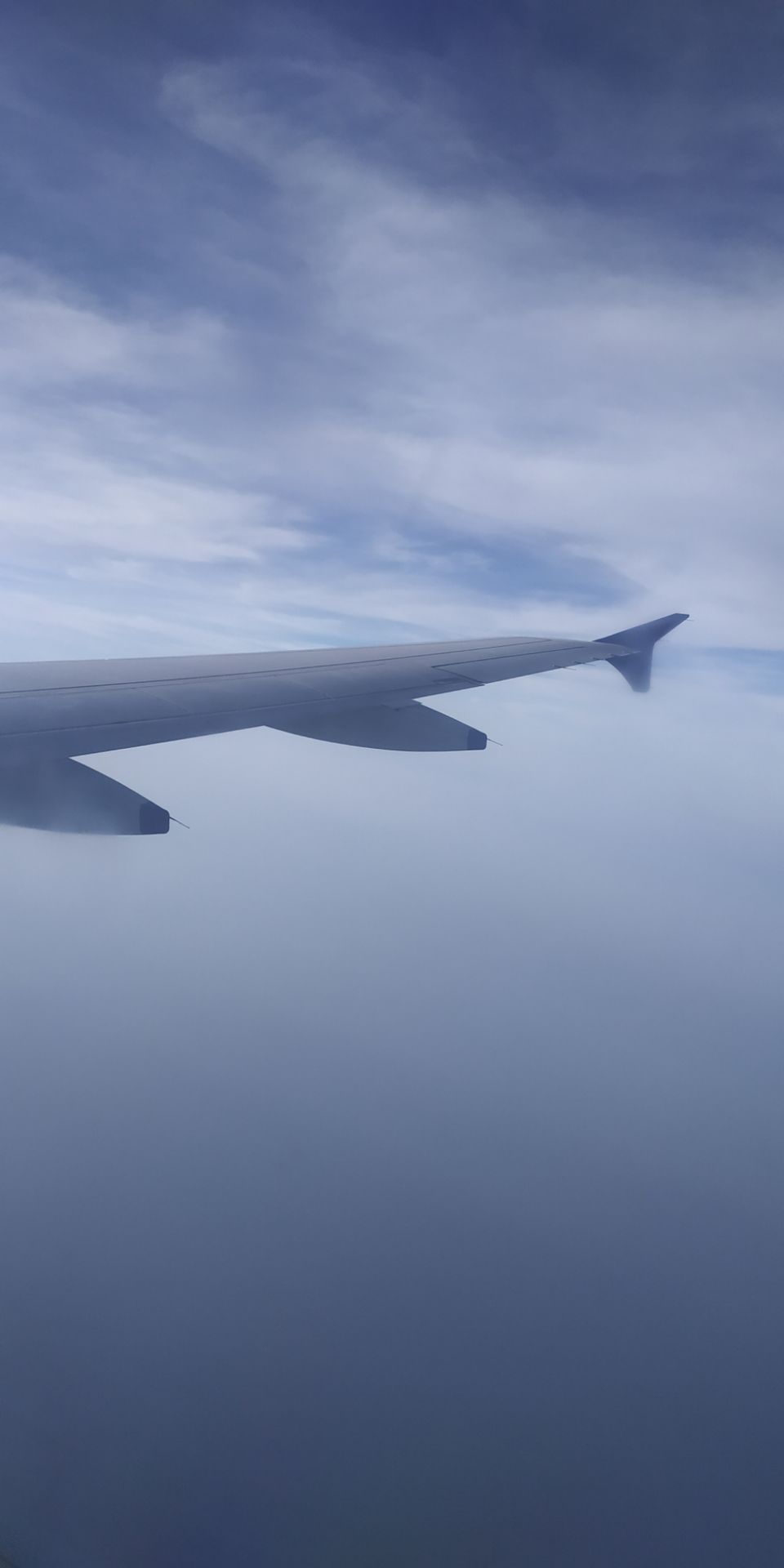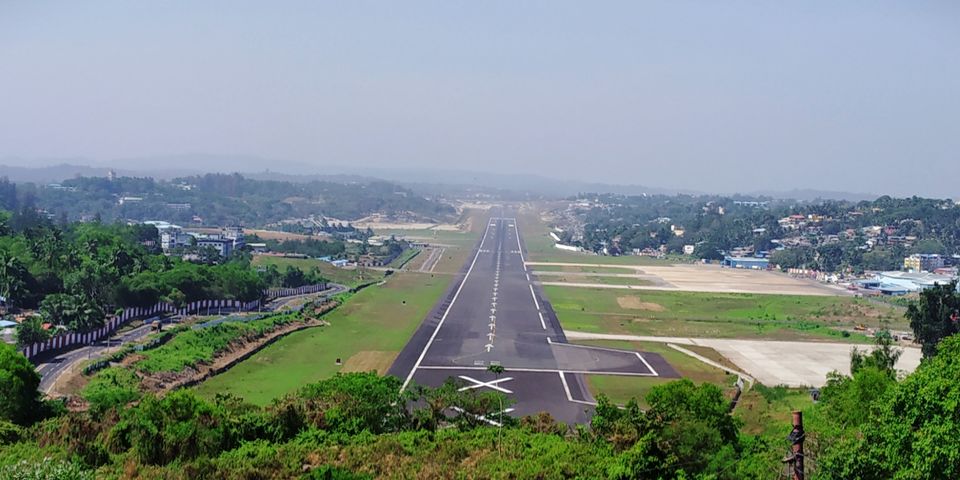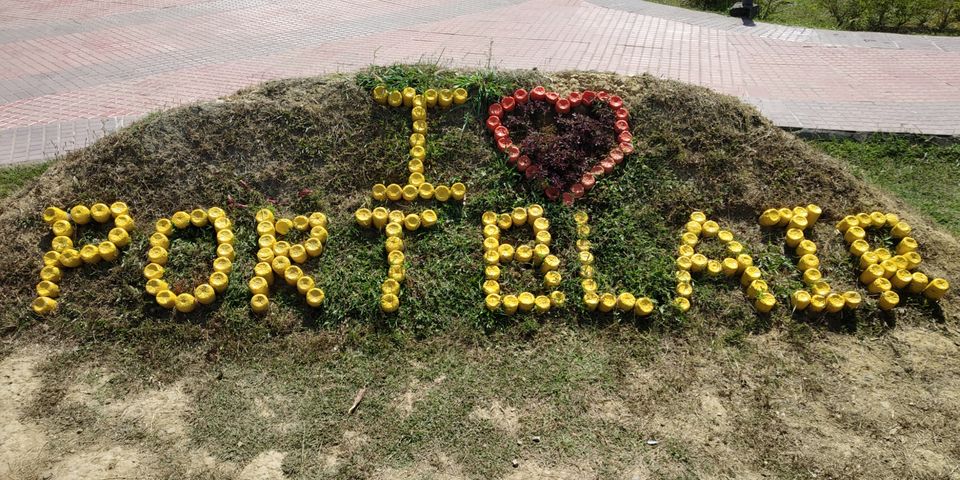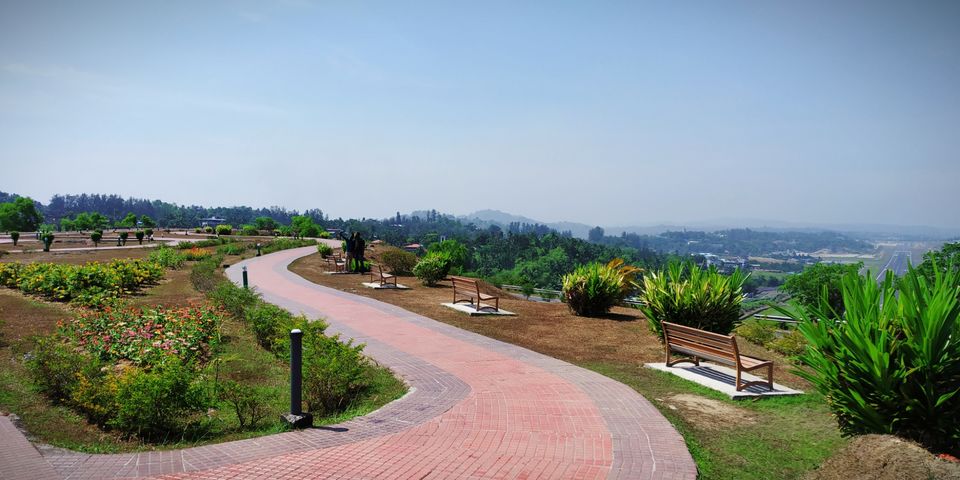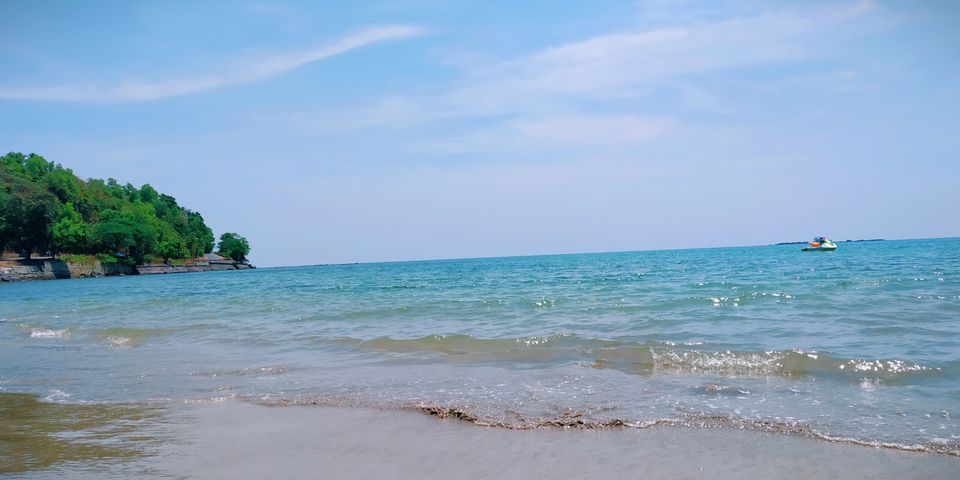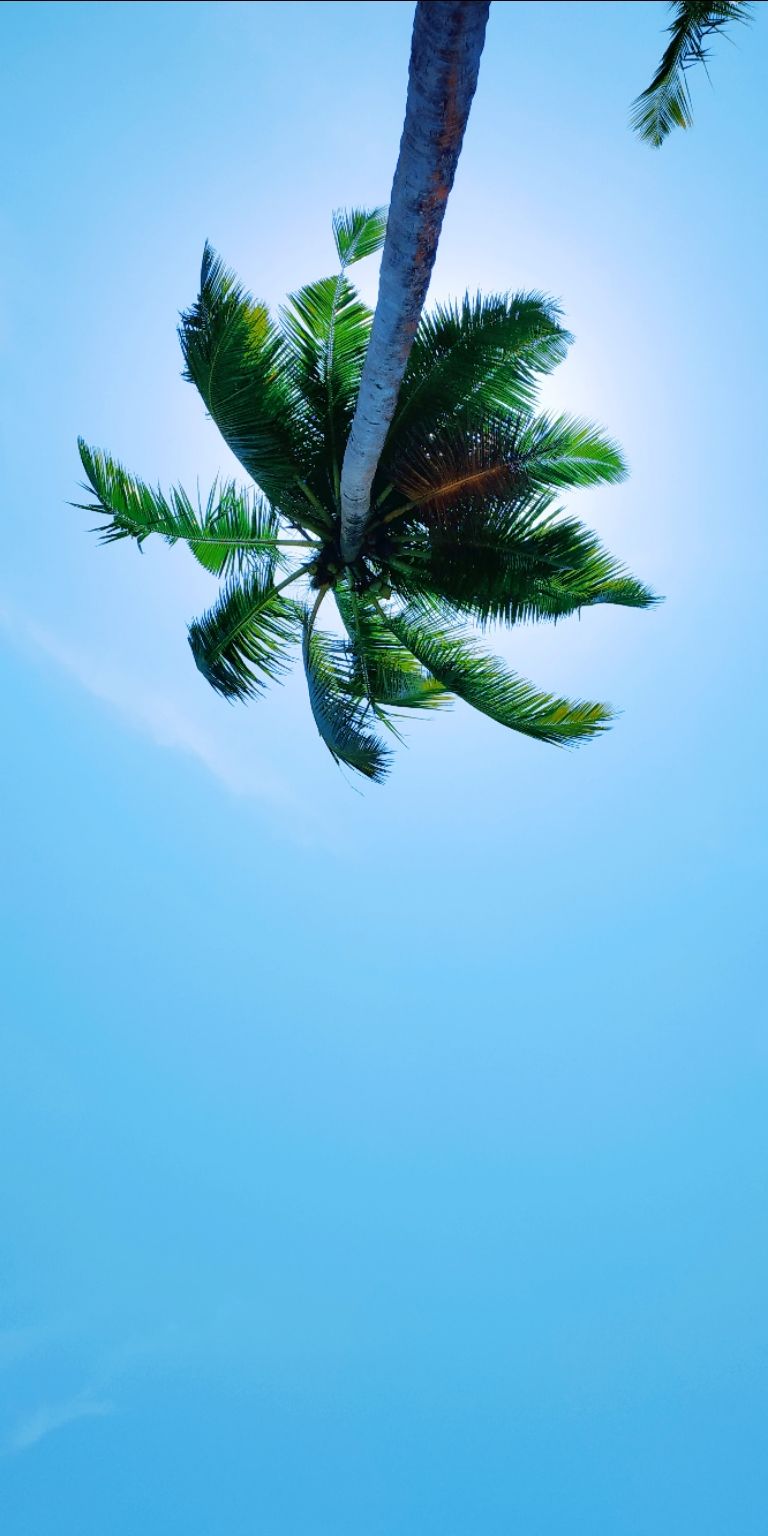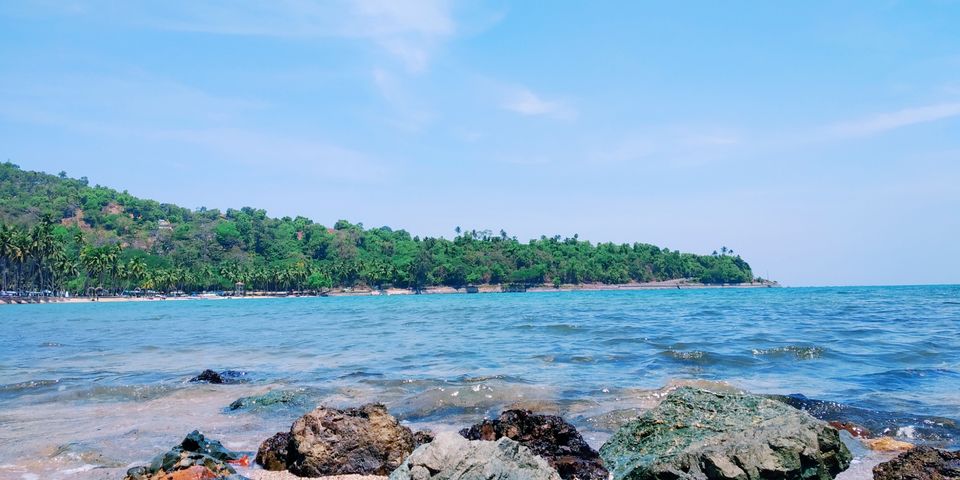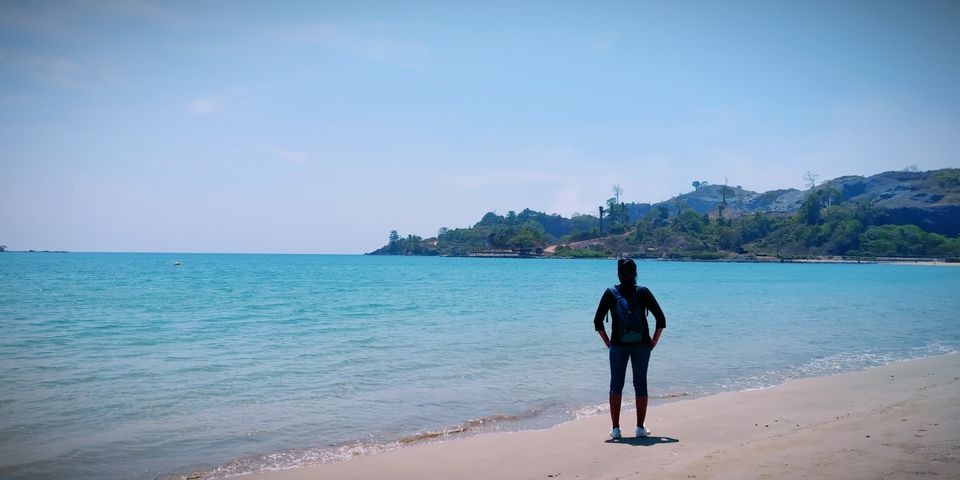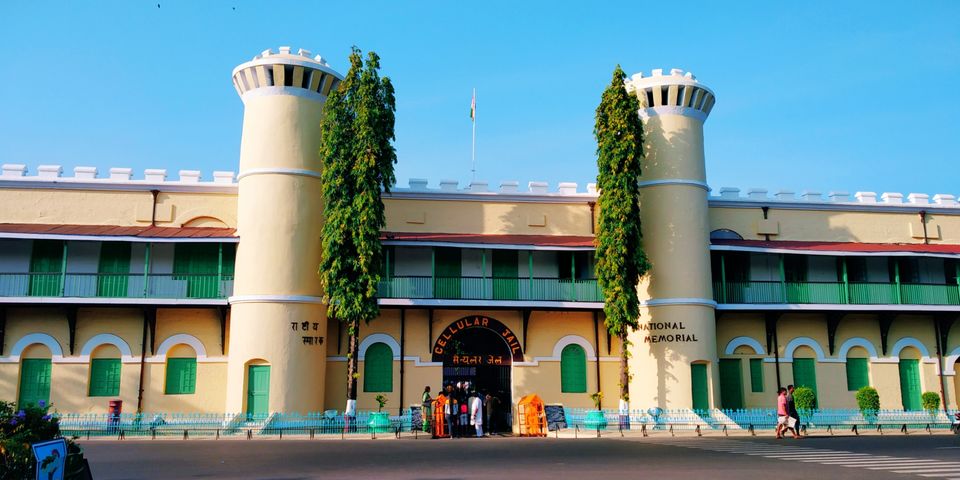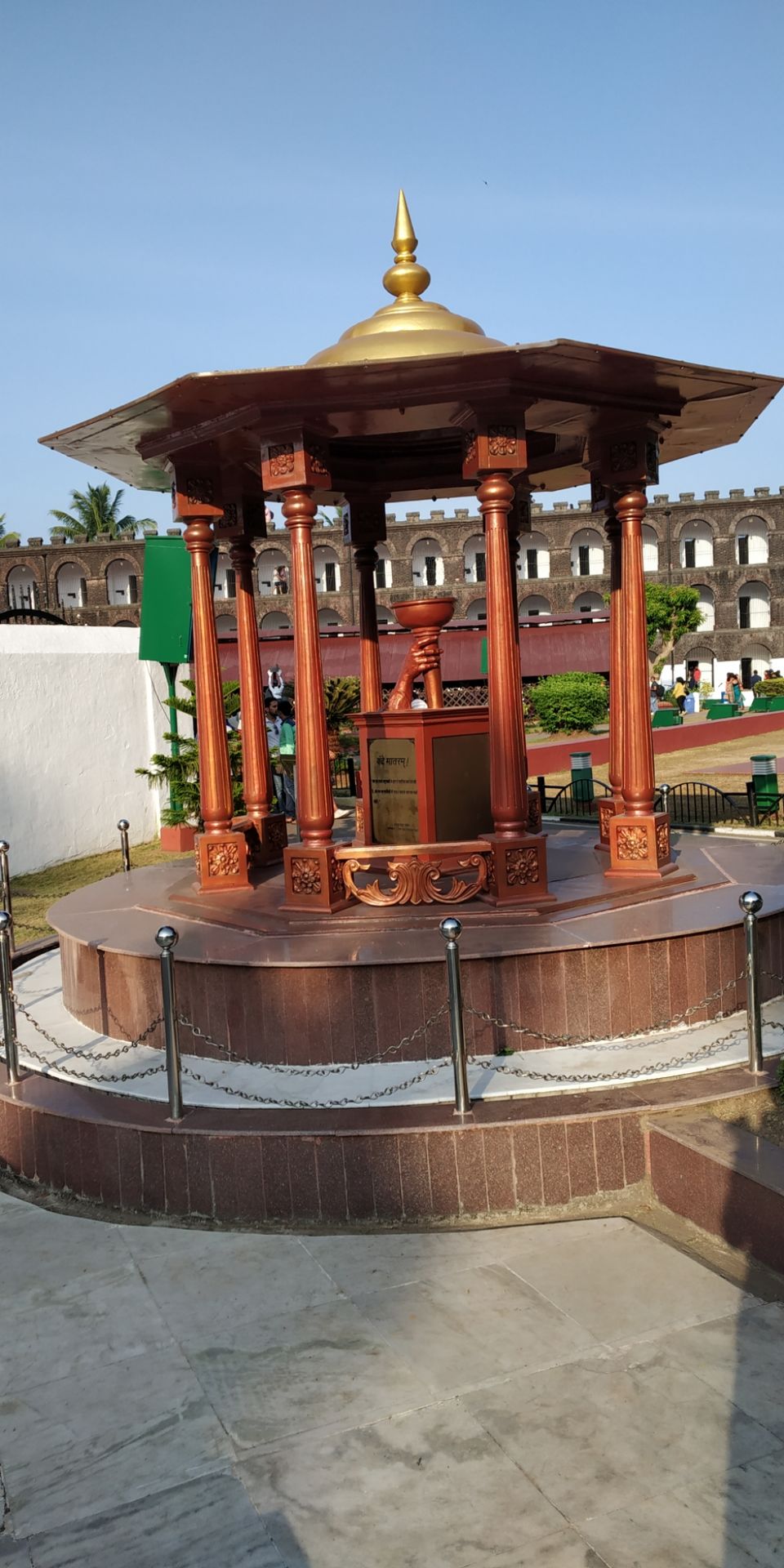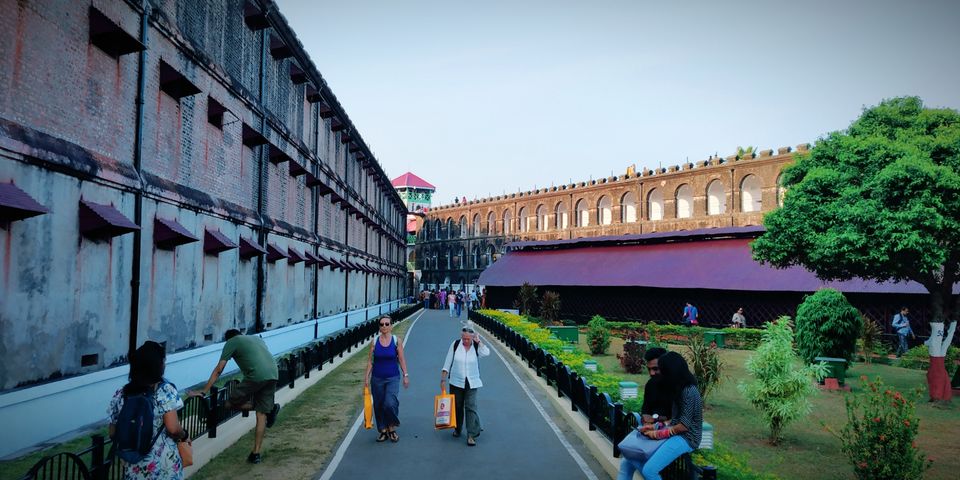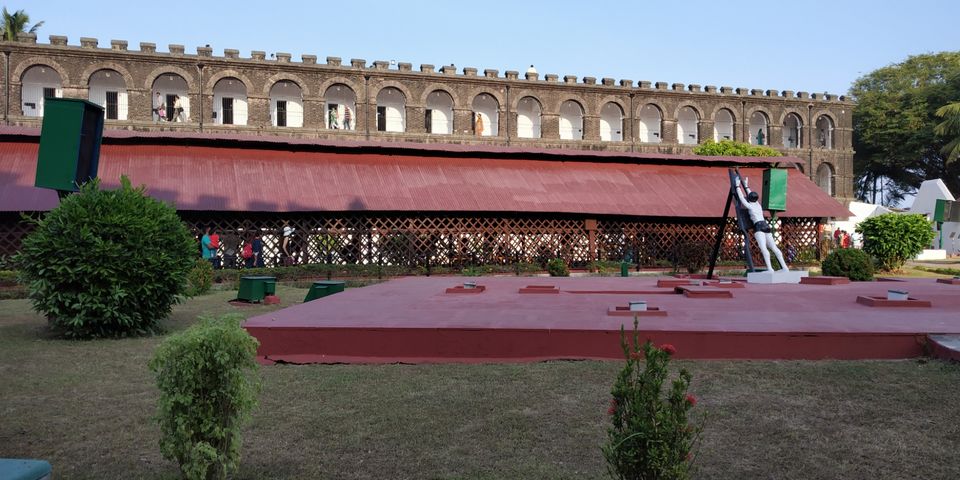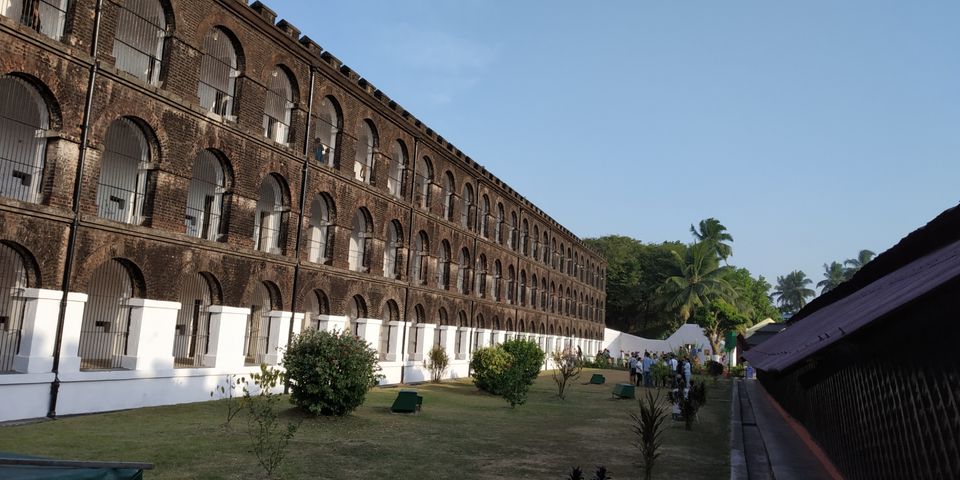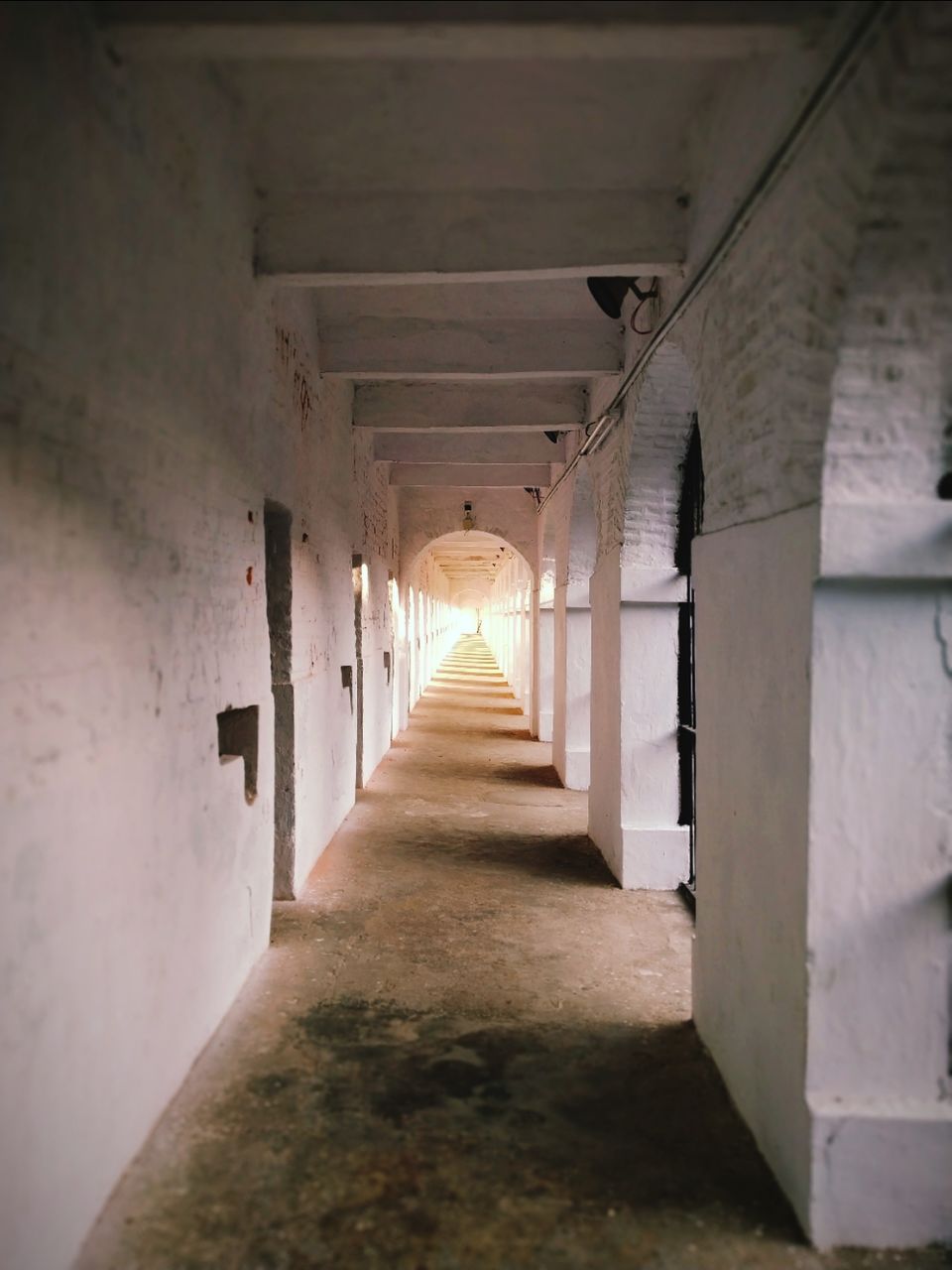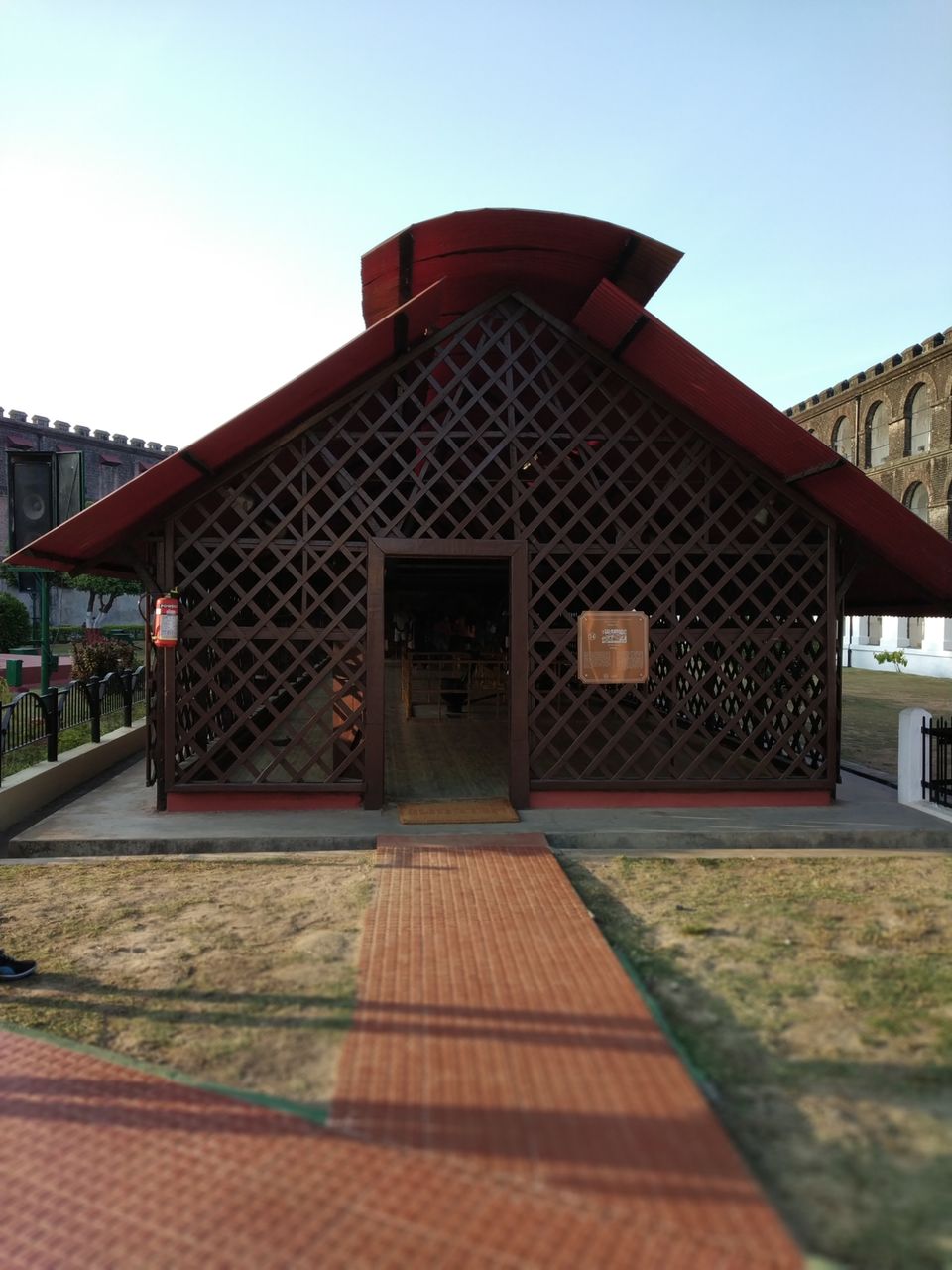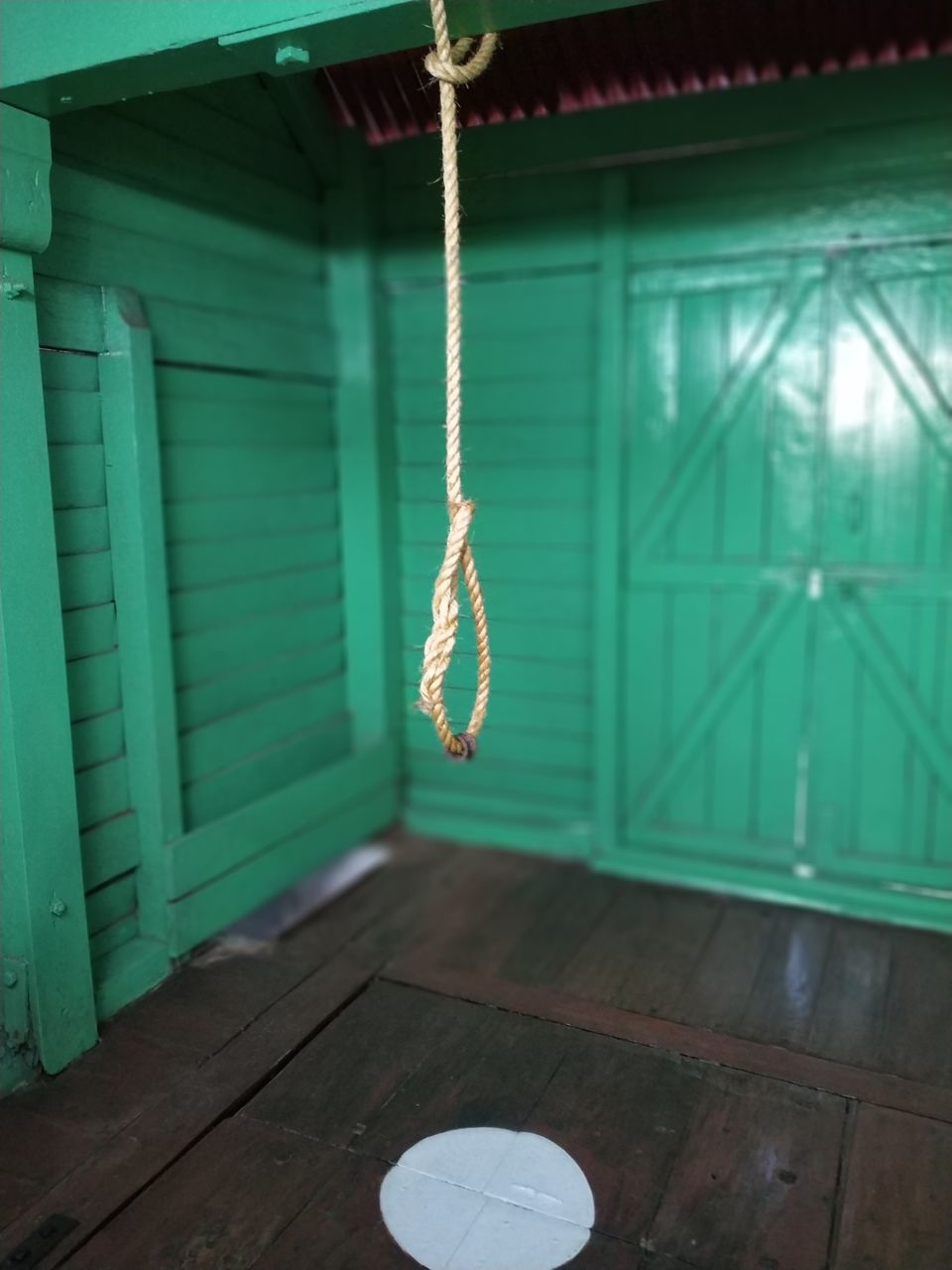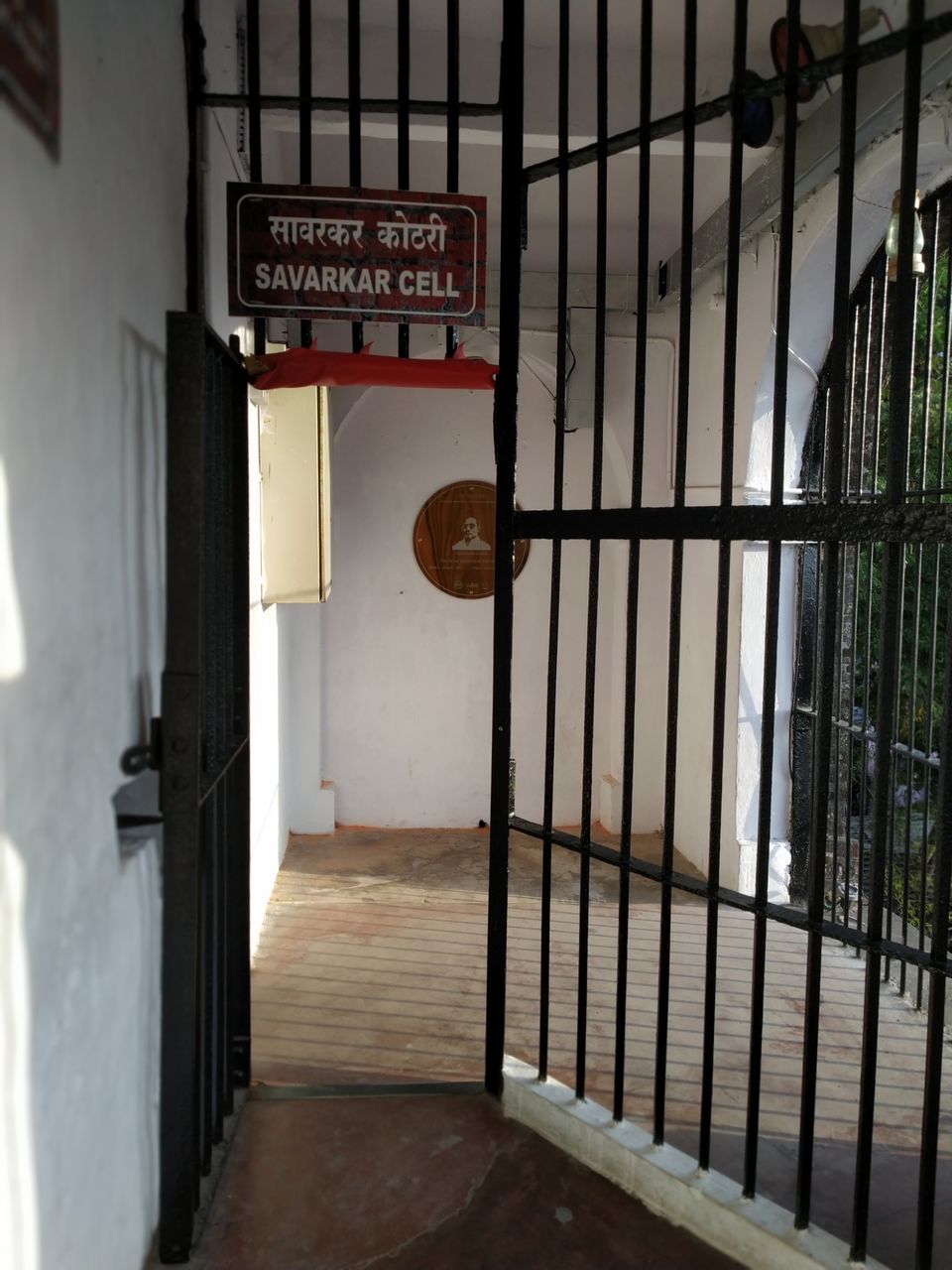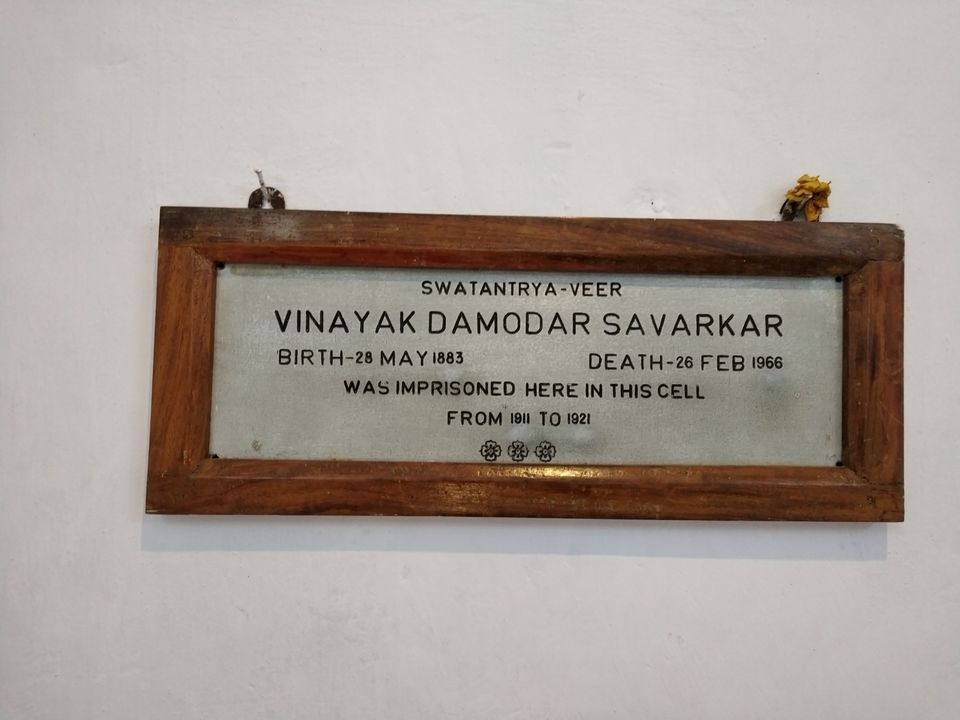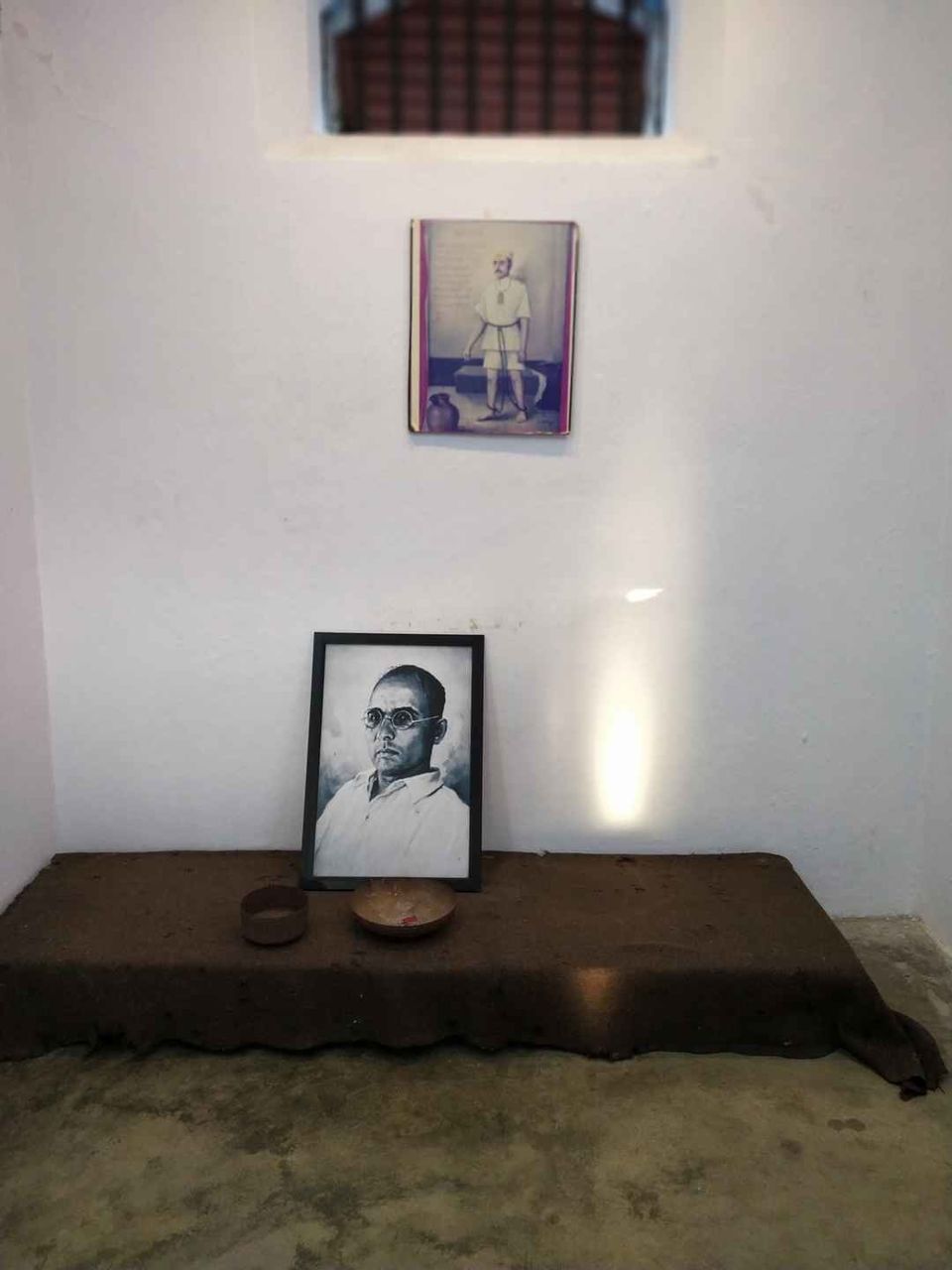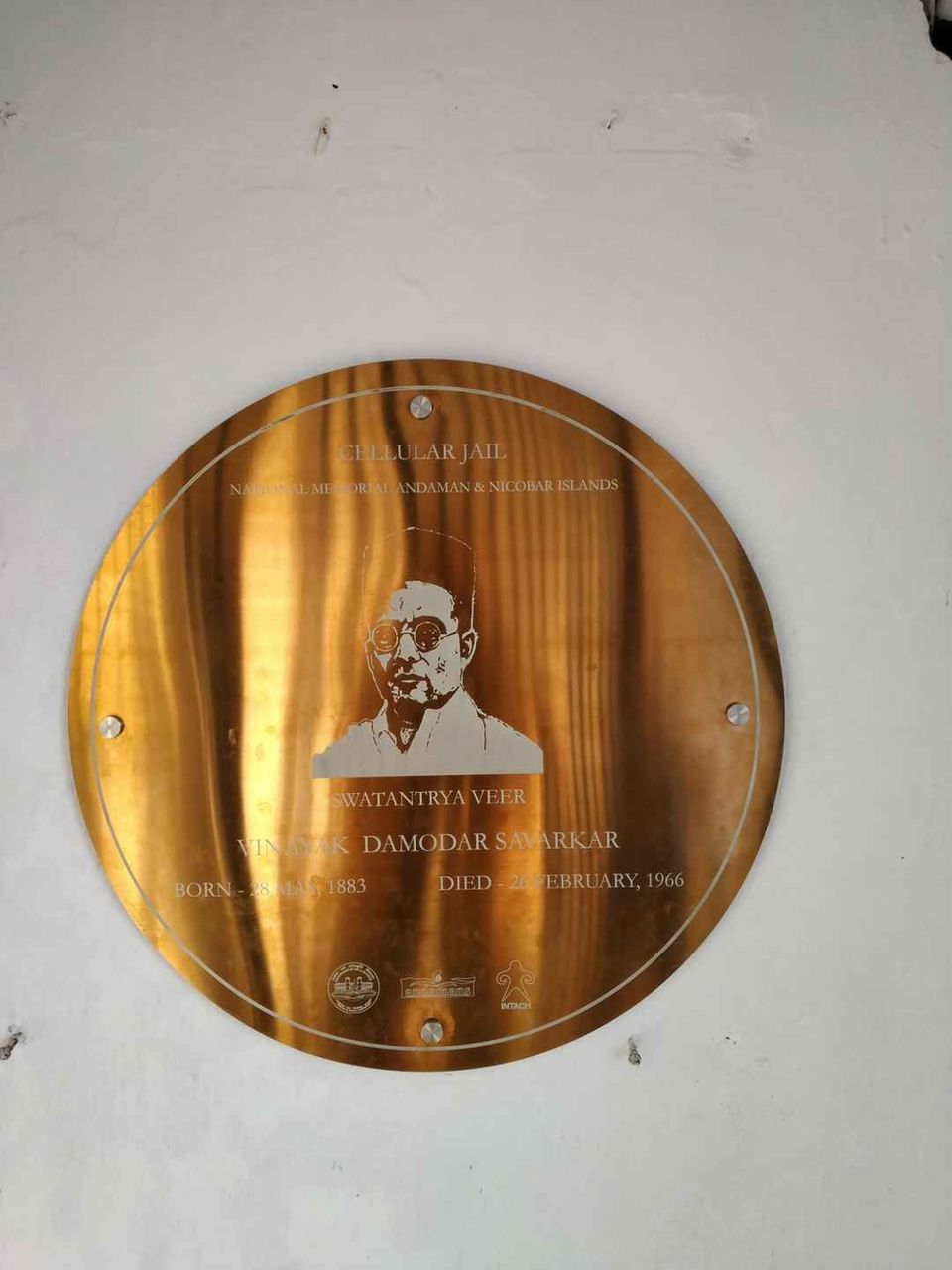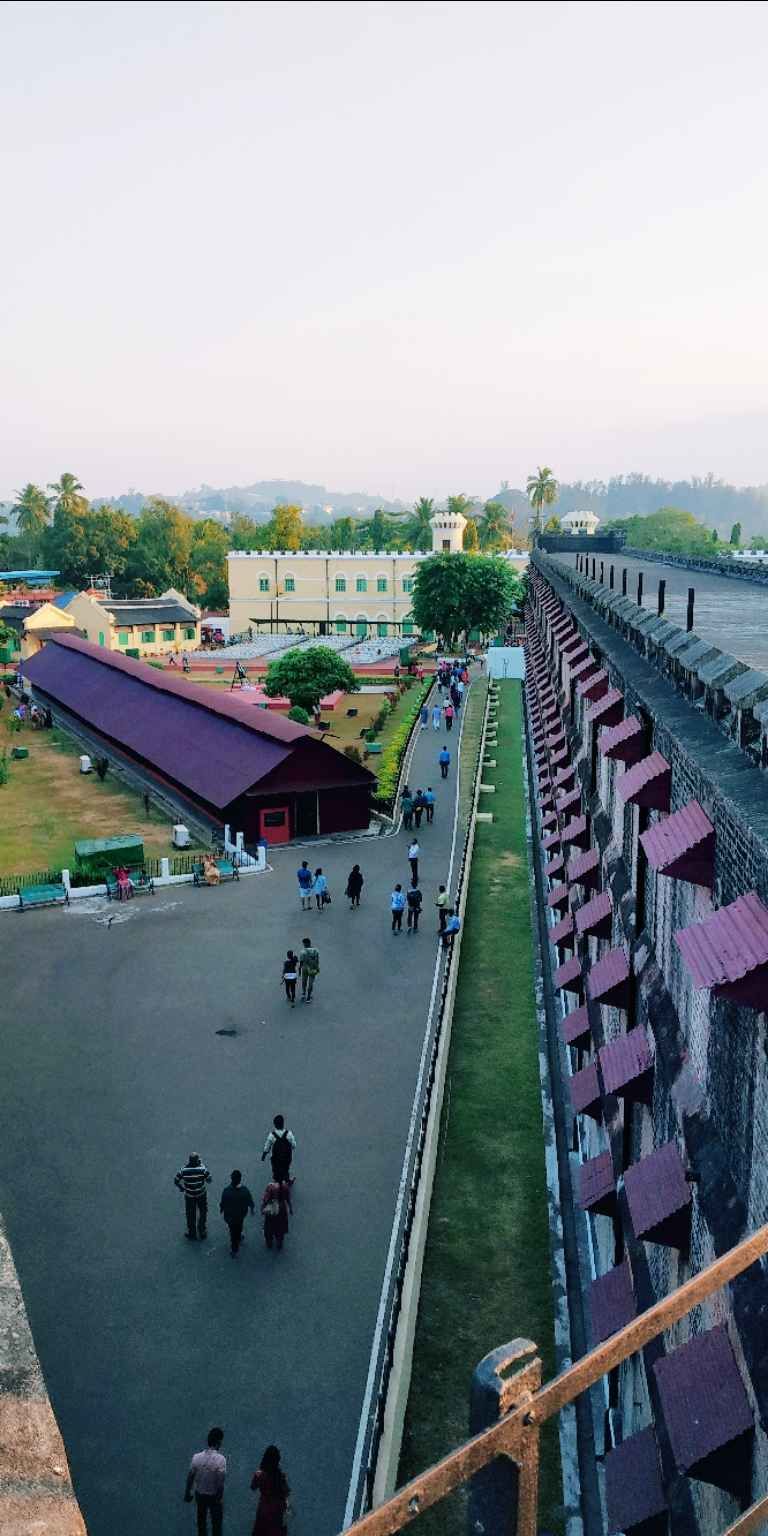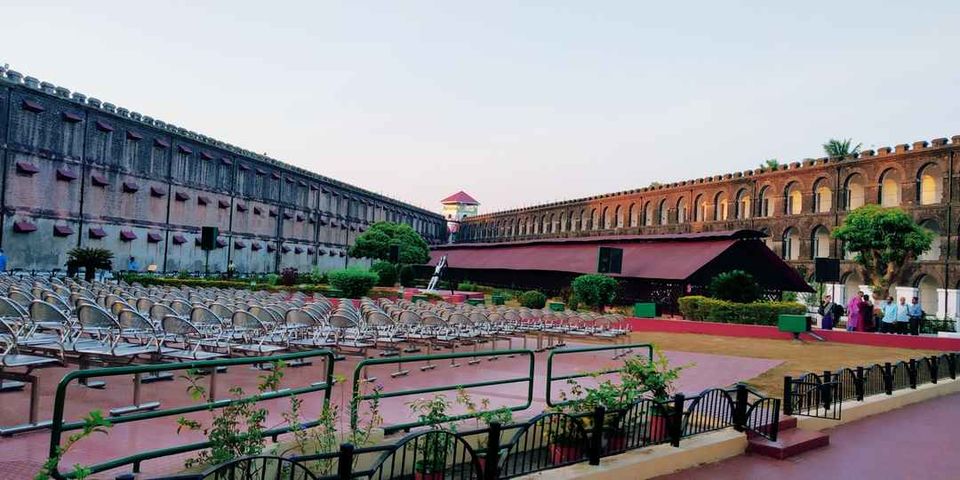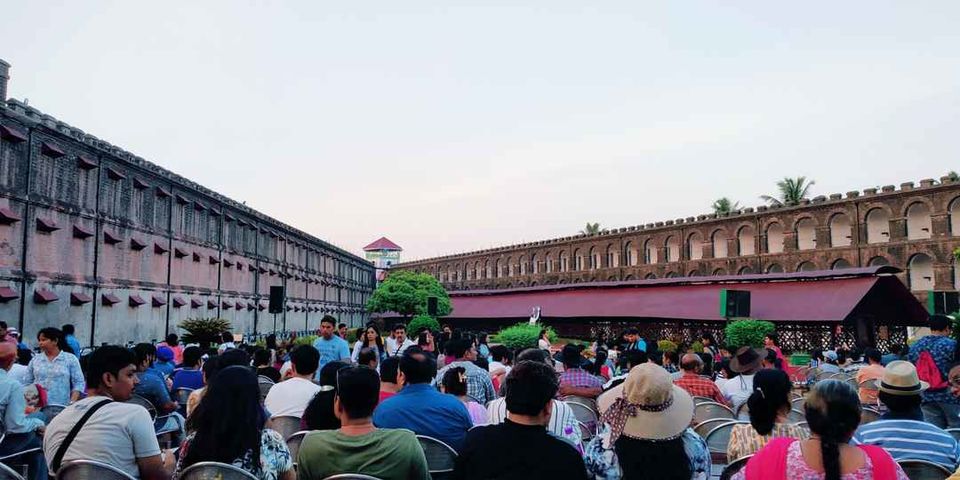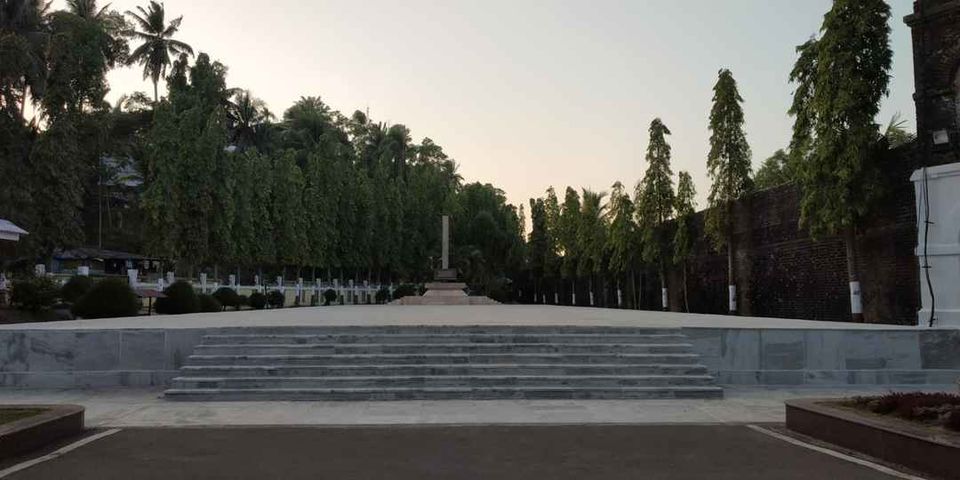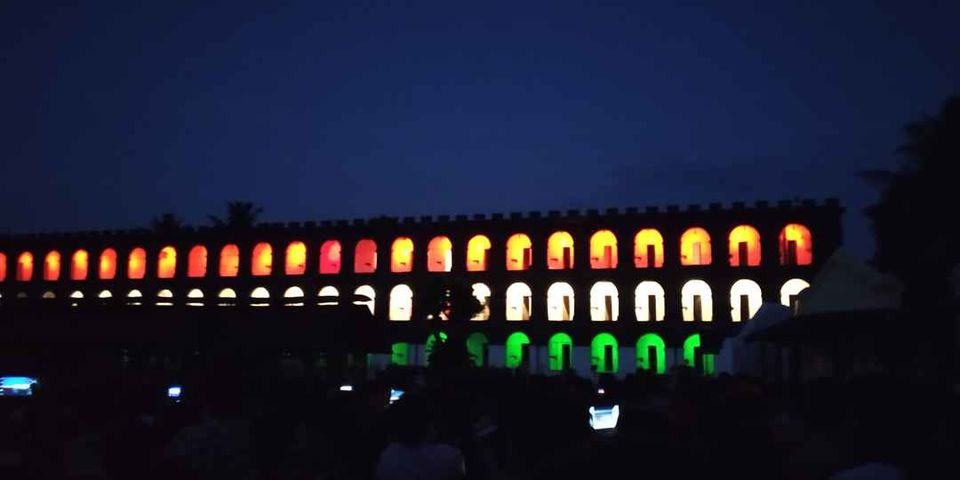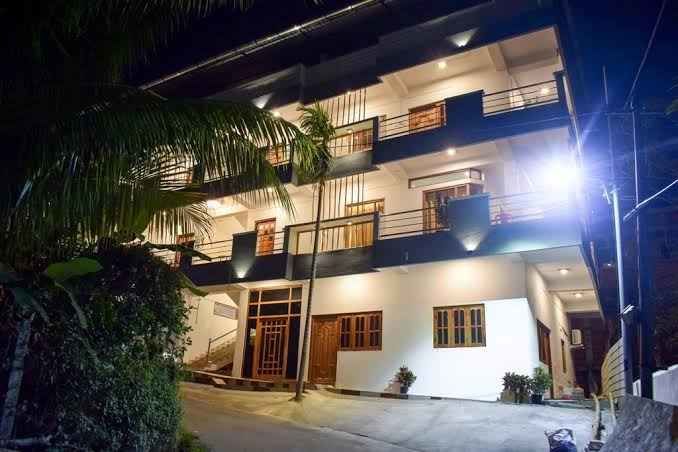 Baratang island is an island of the Andaman Islands. It belongs to the North and Middle Andaman administrative district. part of the Indian union territory of Andaman Nicobar Islands. The island lies 150 km (93 miles) north of Port Blair.
We had booked the Baratang island package through Experience Andaman. The main places to visit are Baratang Island, Tribal Reserve Forest, Middle Strait, Mangrove Forest, Lime Stone Cave, Mud Volcano. Our Cab driver picked us from the hotel at 2:30 am. As we need to travel around 100 Kms we need to be at the Jirkatang check post before 4:00 am. The distance from Port Blair to Jirkatang check post is around 50 Kms. We reached the check post around 4:10 am. The check post opens at 6:00 am. In order to reach Baratang we need to cross the tribal reserve forest which falls between Jirkatang check post and Middle Strait. The journey stretch is about 47 Kms. This forest is completely reserved and guarded in order to protect the tribes called Jarwa.. Before crossing the check post one has to sign on formal document which carry the rules and regulations to be followed while passing through the forest. None are allowed to take photographs or videography during this journey. If found one has to undergo a punishment of 7 years of jail with INR 20,000 fine. Once the check post opens, everyone needs to follow the convoy. The convoy is guarded by IRB (Indian Reserve Battalion) special force. Once the convoy begins none are allowed to stop their vehicles in between for any reason. Every vehicle is restricted to move at the speed of 40km/hr without honking. Jarwa tribes is considered as 3rd most dangerous tribes in the entire Andaman Islands. They hunt animals for their livelihood. For every 15 days they change their location in the forest. Government of India has tried many things to educate them, but failed to do so. The journey from Jirkatang to Middle strait was very exciting and adventurous. Luckily we could spot some Jarwa people during our journey.
Once we reached Middle strait, we boarded the vessel which took us to Baratang island. It's just 10 to 15 minutes journey. After reaching the island we were insisted to board the speed boat for experiencing and exploring the mangroove forest. The lake is completely surrounded by thick mangroove forest. Travelling between those thick forest is an incredible experience. From Mangrove forest we were taken to Lime stone caves, which is around 3kms and needs to be covered by walking through the forest and a village. The first 1.5 km journey is to be travelled by wooden bridge surrounded by very thick mangroove trees. Later passing through a small village which is famous for lime juice. The rest journey is exploring the beautiful lime stone caves. Such a marvel structure it is. Giant lime stone rocks with different designs and structures will make certainly mesmerise everyone. Claws of tiger, Jelly fish, lord Ganapathi etc were some of the designs we were able to see inside the caves. We were simply wonder struck by seeing these caves. While in return we had some fresh lime juice while passing the village then headed back to our speed boat to reach the island from where we were picked. We were insisted to board the jeep to reach the mud volcano spot. The journey from island to mud volcano is around 9kms. Mud volcano is the product of sedimentary volcanism created by geo exuded slurries and gases. It is created by natural gases emitted by decaying organic matter underground. Most of the world mud volcanoes are associated with potential hydrocarbon reserves. During our visit we could see small eruptions. After watching we reached the island and back to our hotel at 4:30 pm in the evening. We got freshed up and had a short nap till 6:30 pm. Then we went to have the dinner and explore Port Blair city through walk. We came to hotel at 9 pm and slept as we were really tired and had to wake up early in the morning to reach Havelock Island from port Haddo Jetty. This was all about day 2.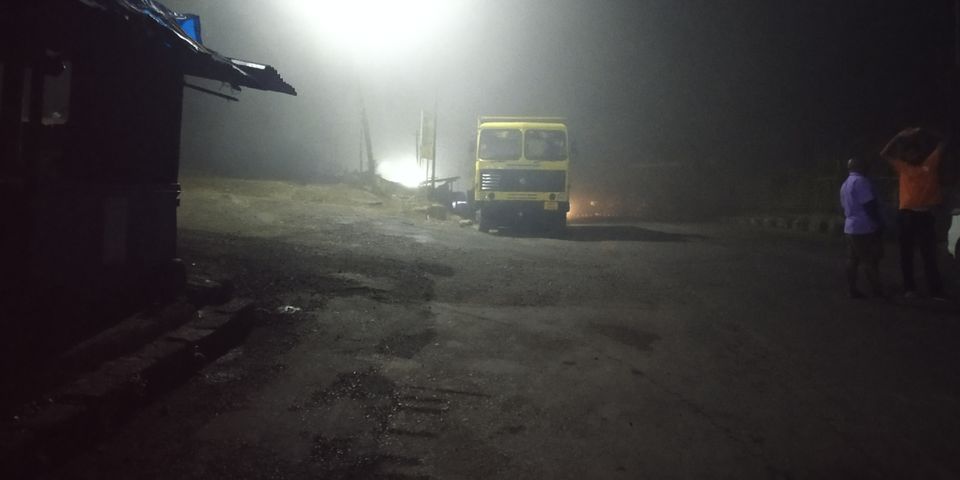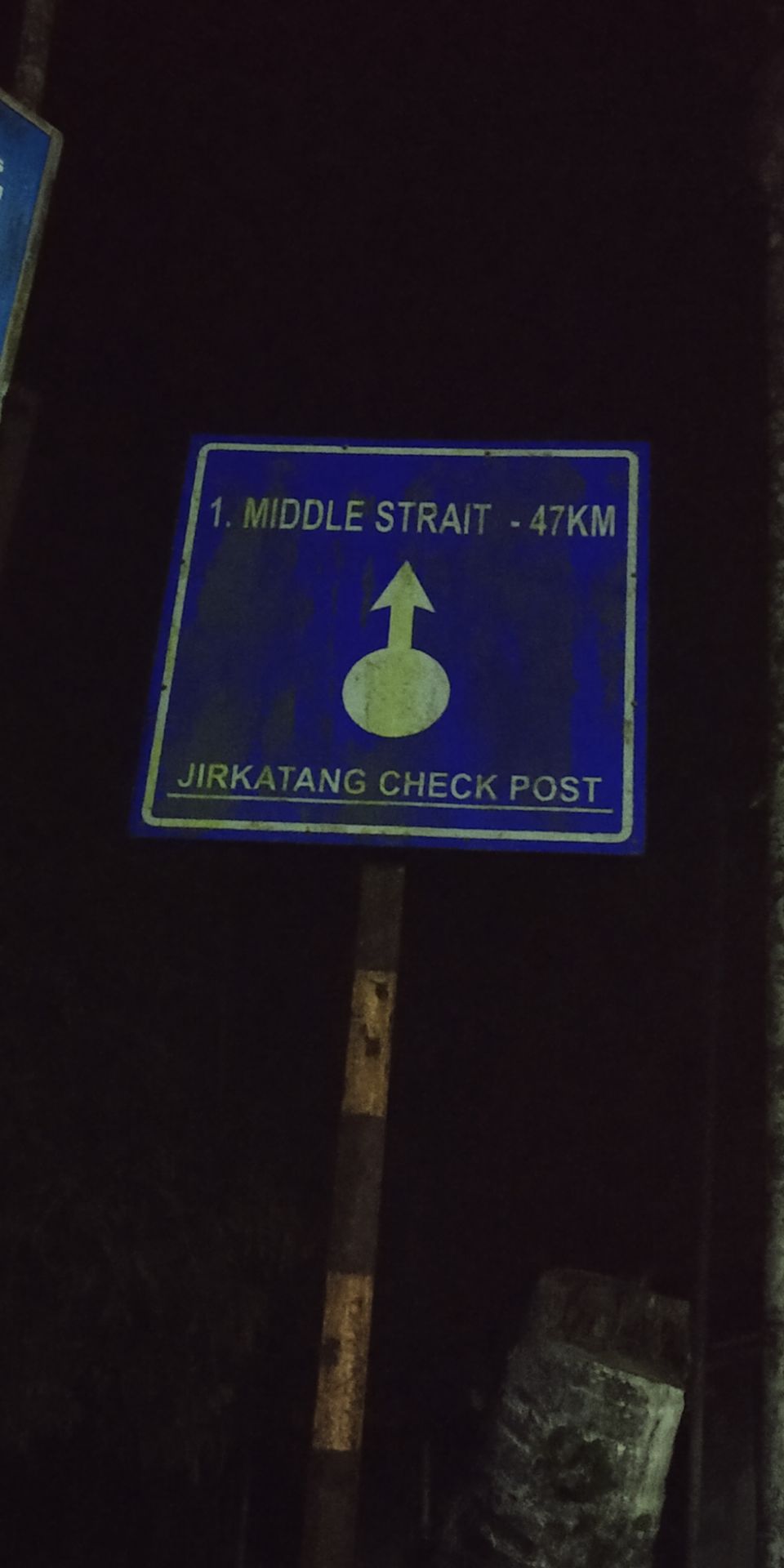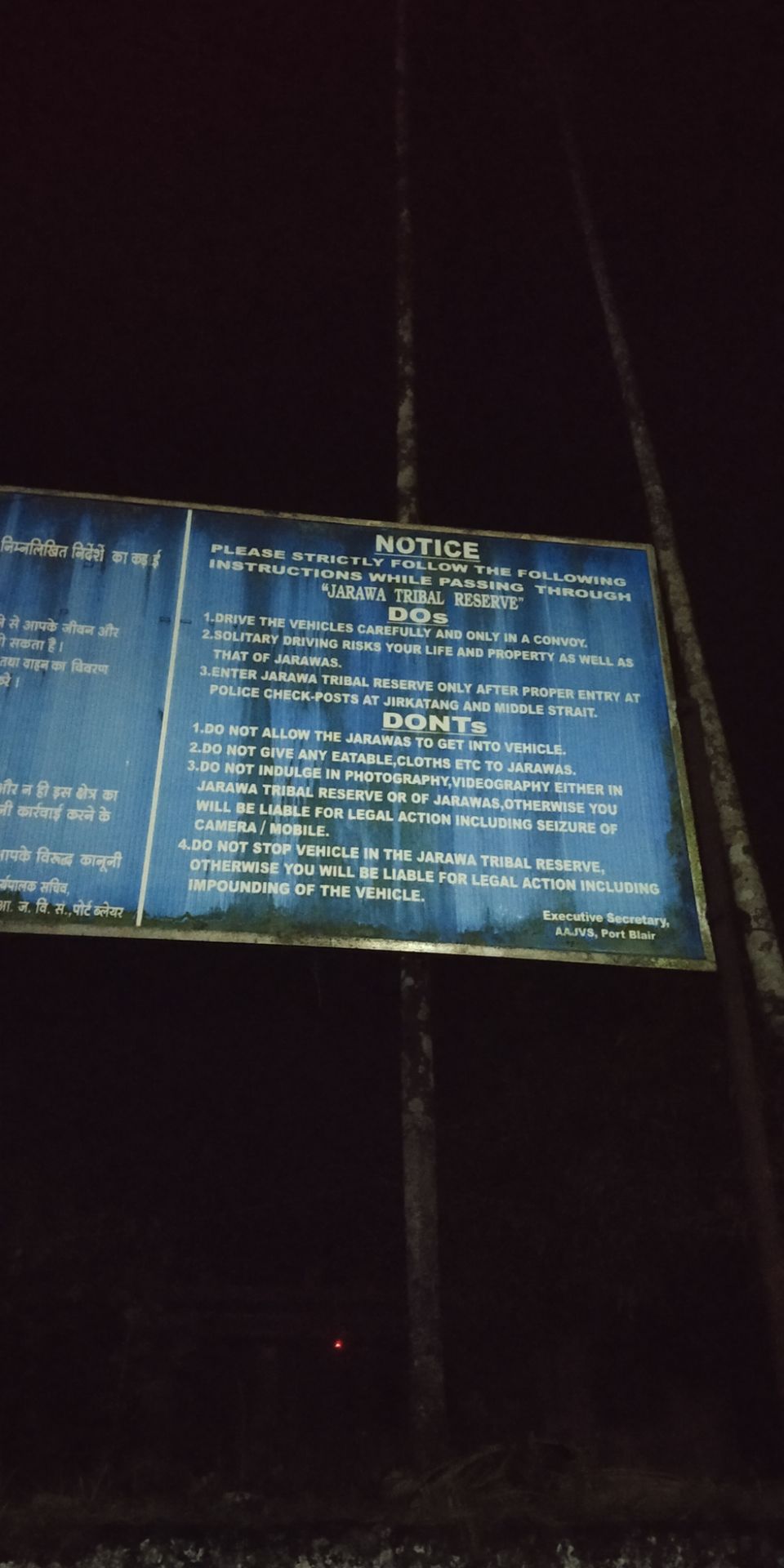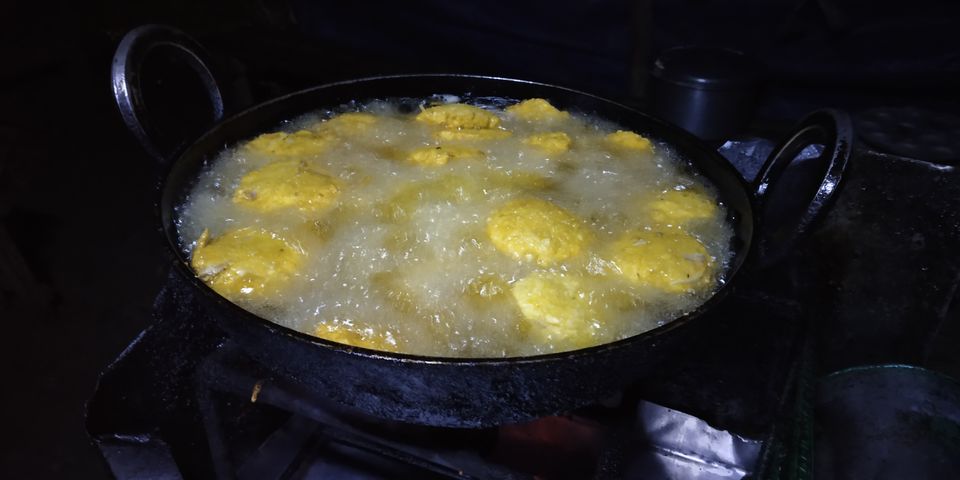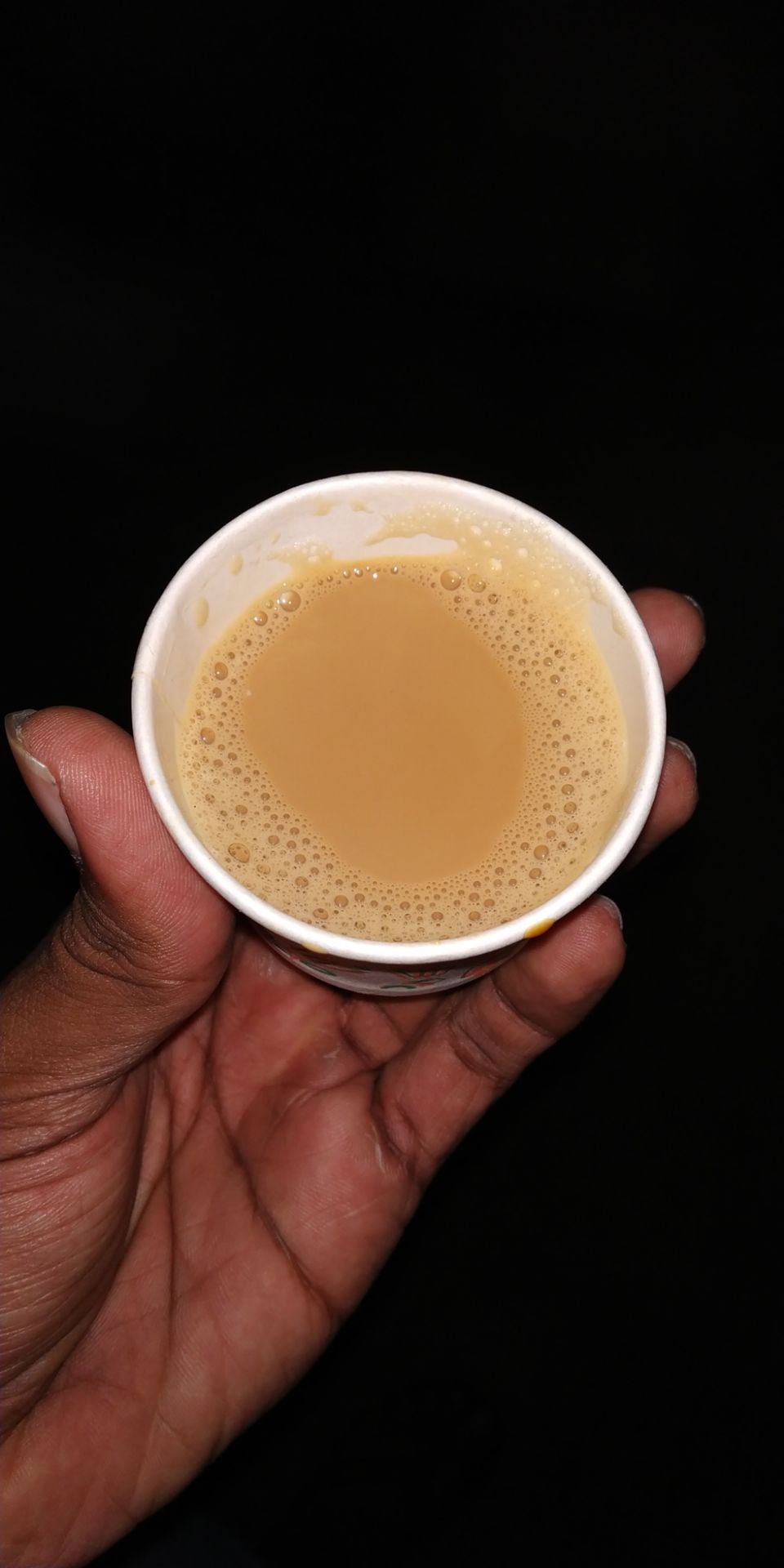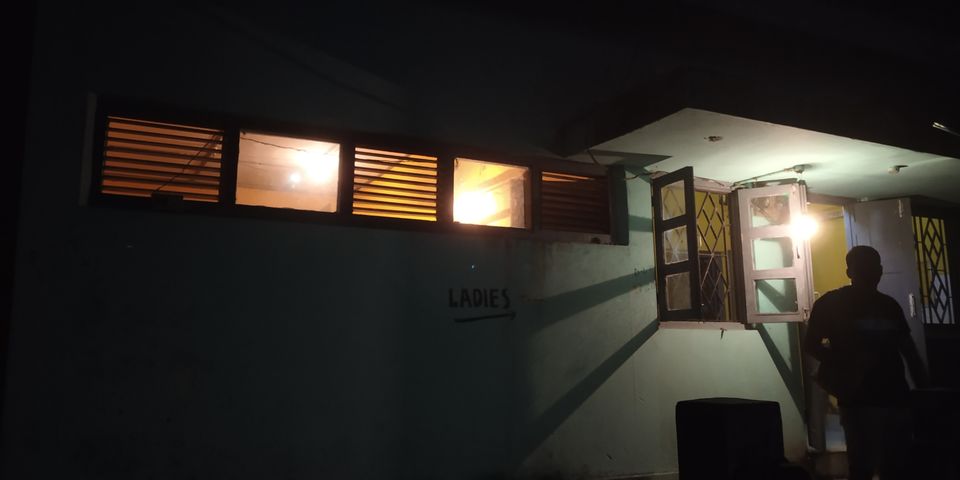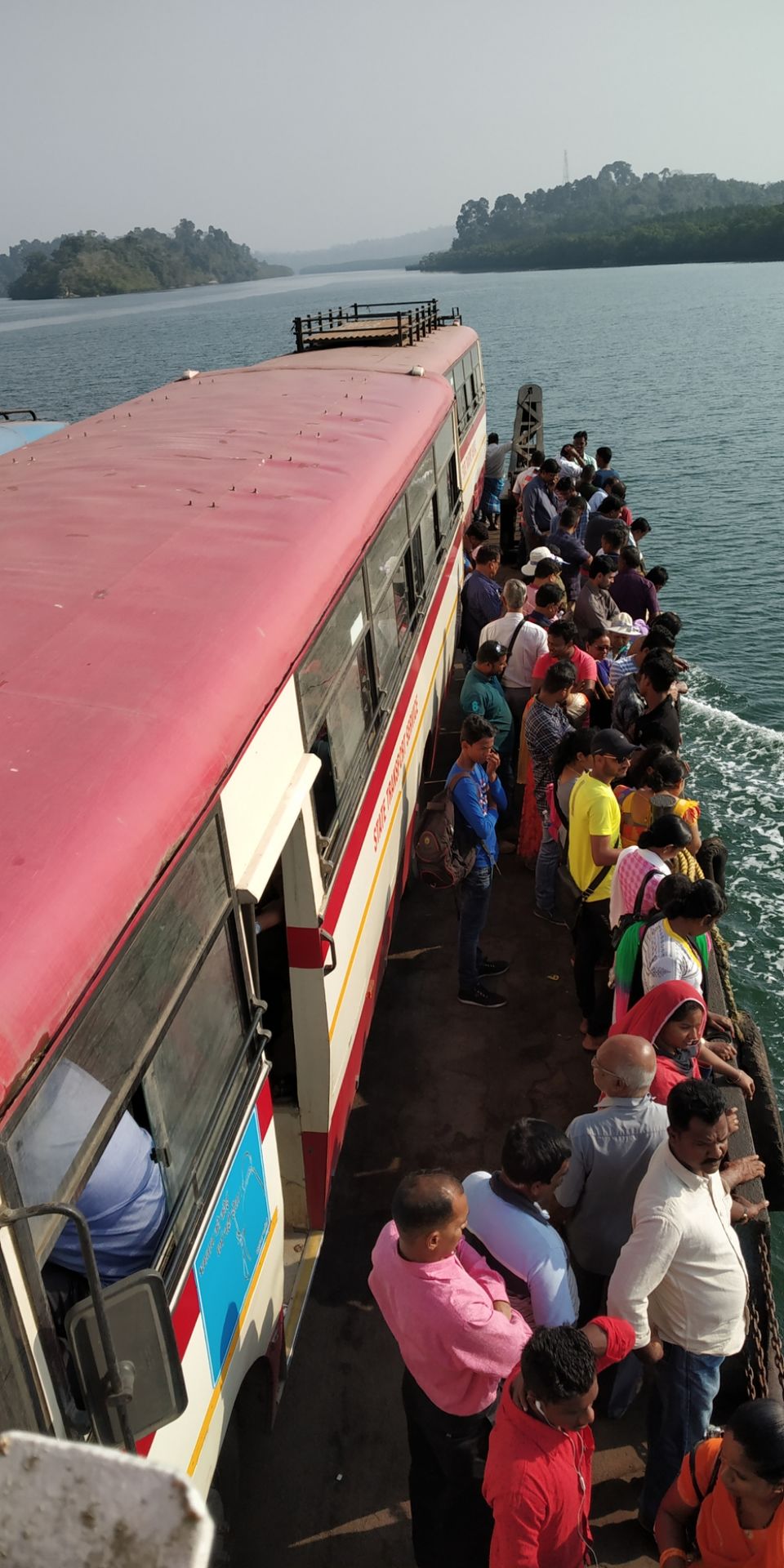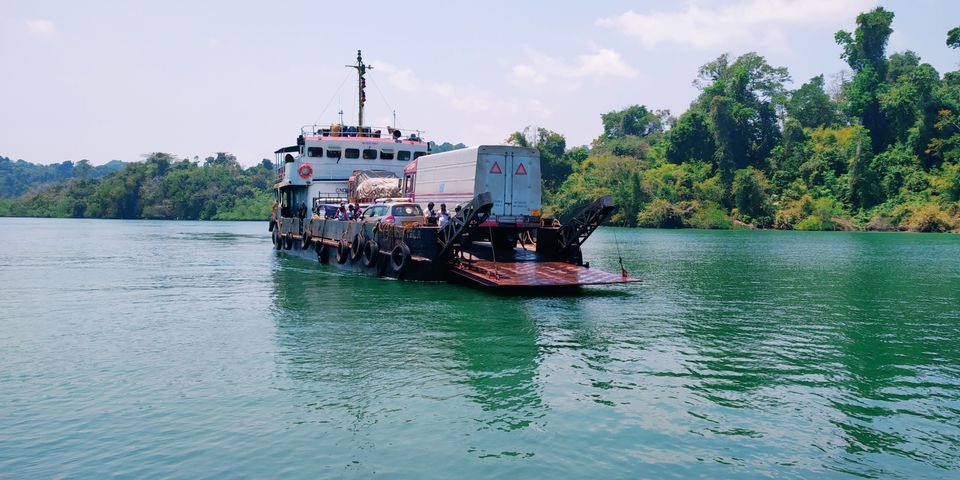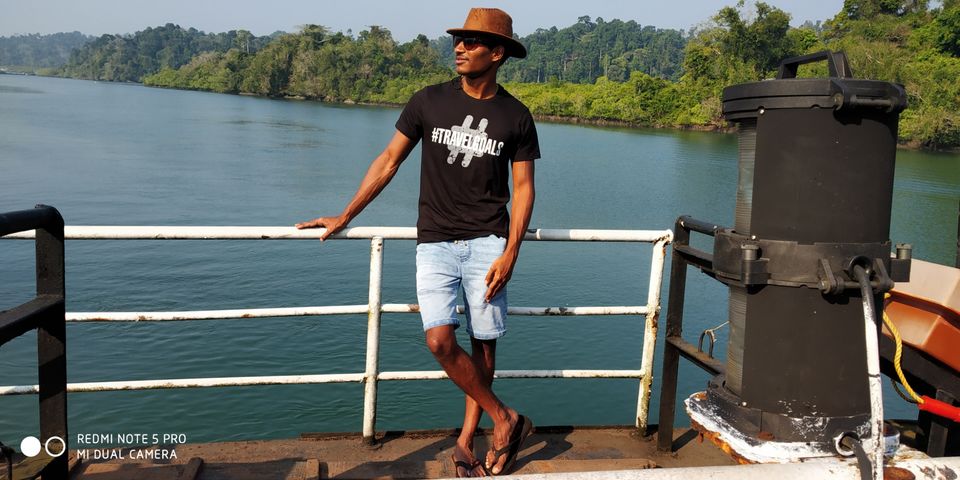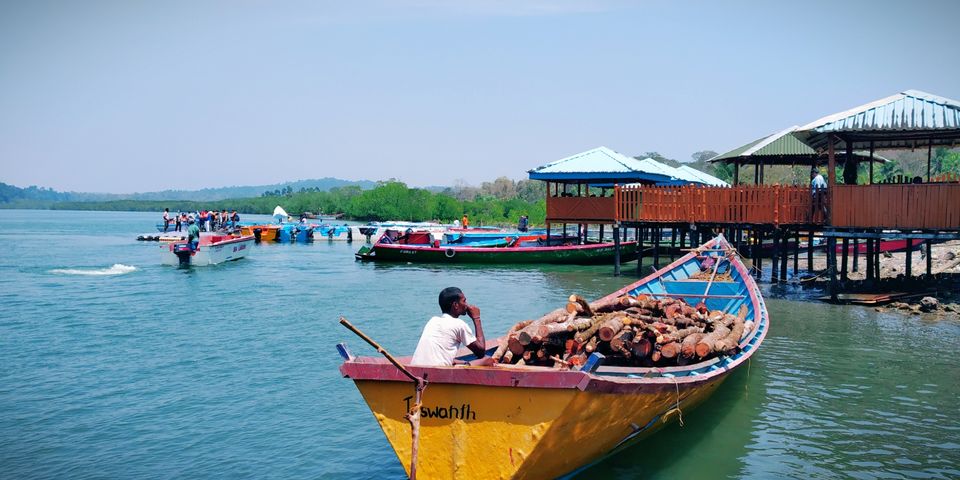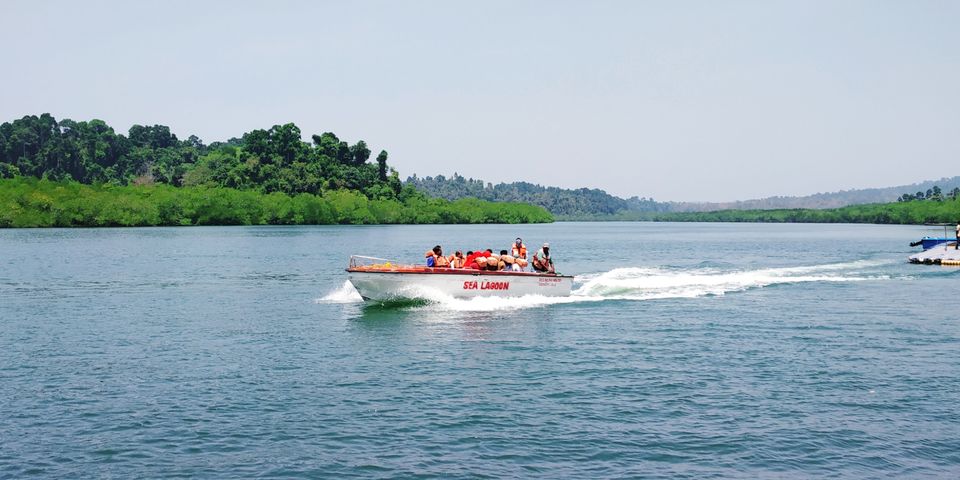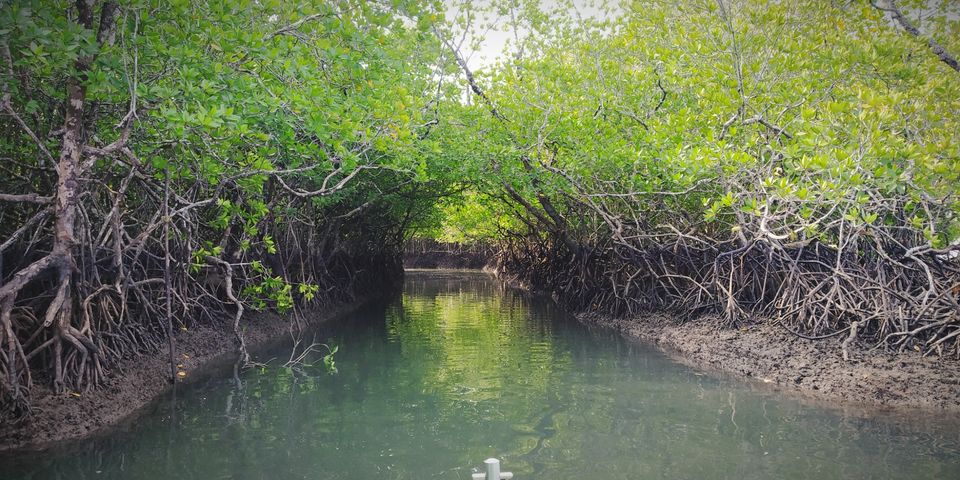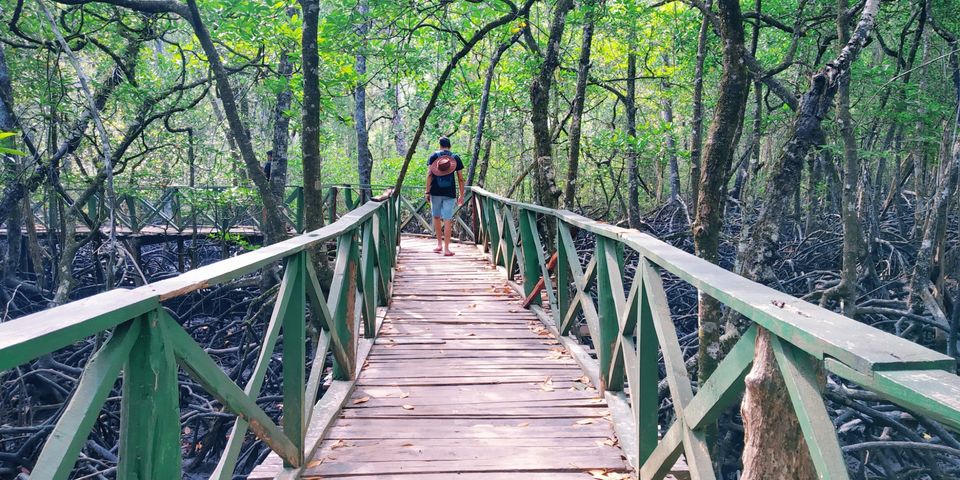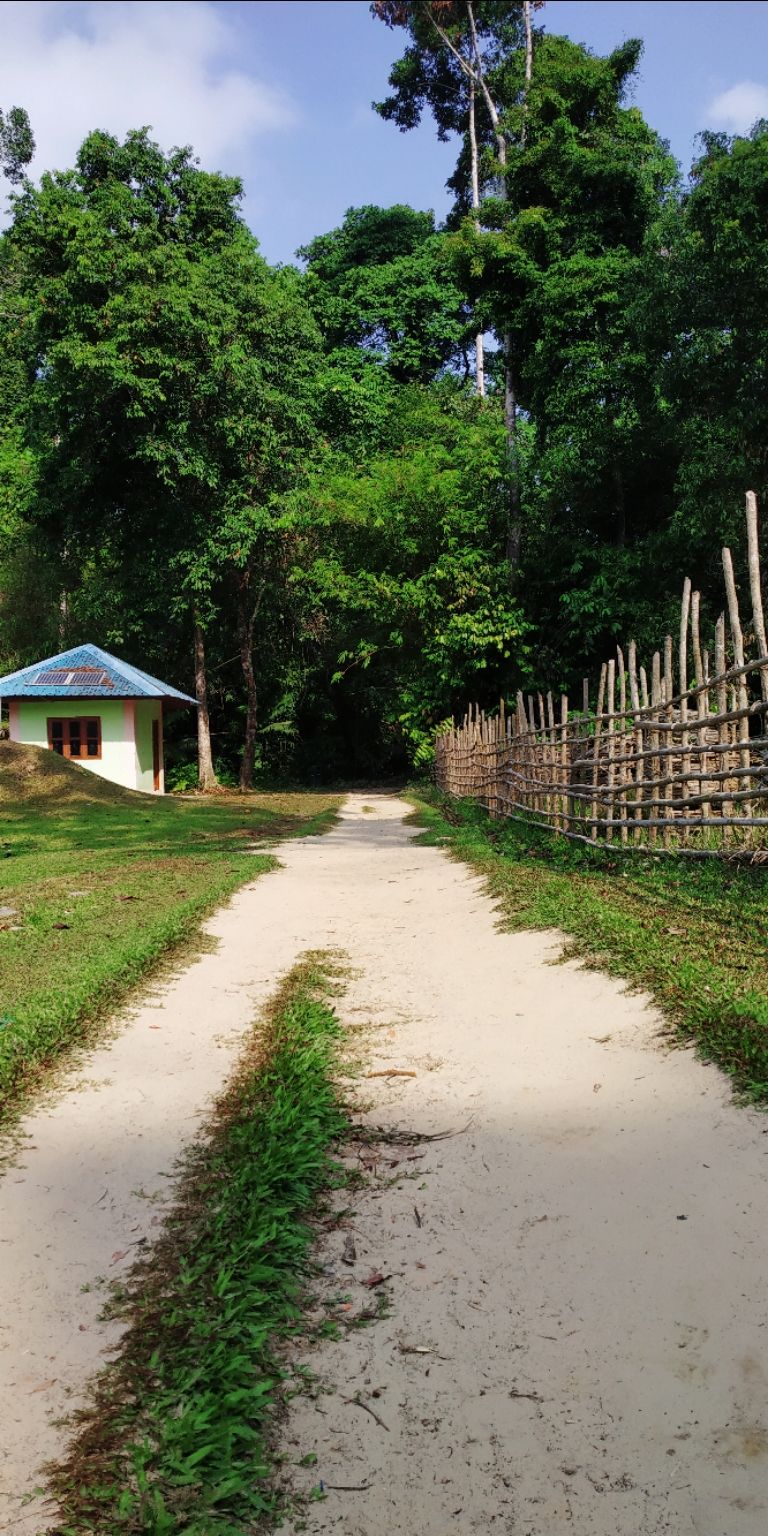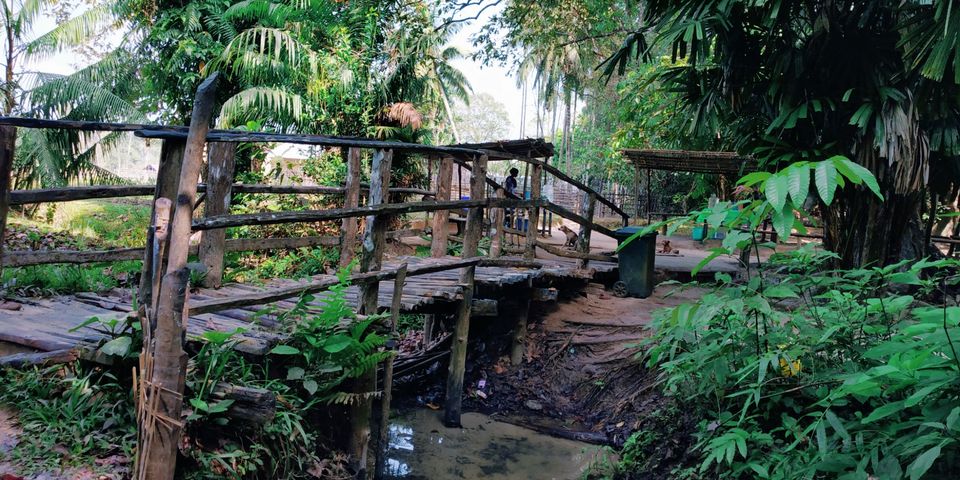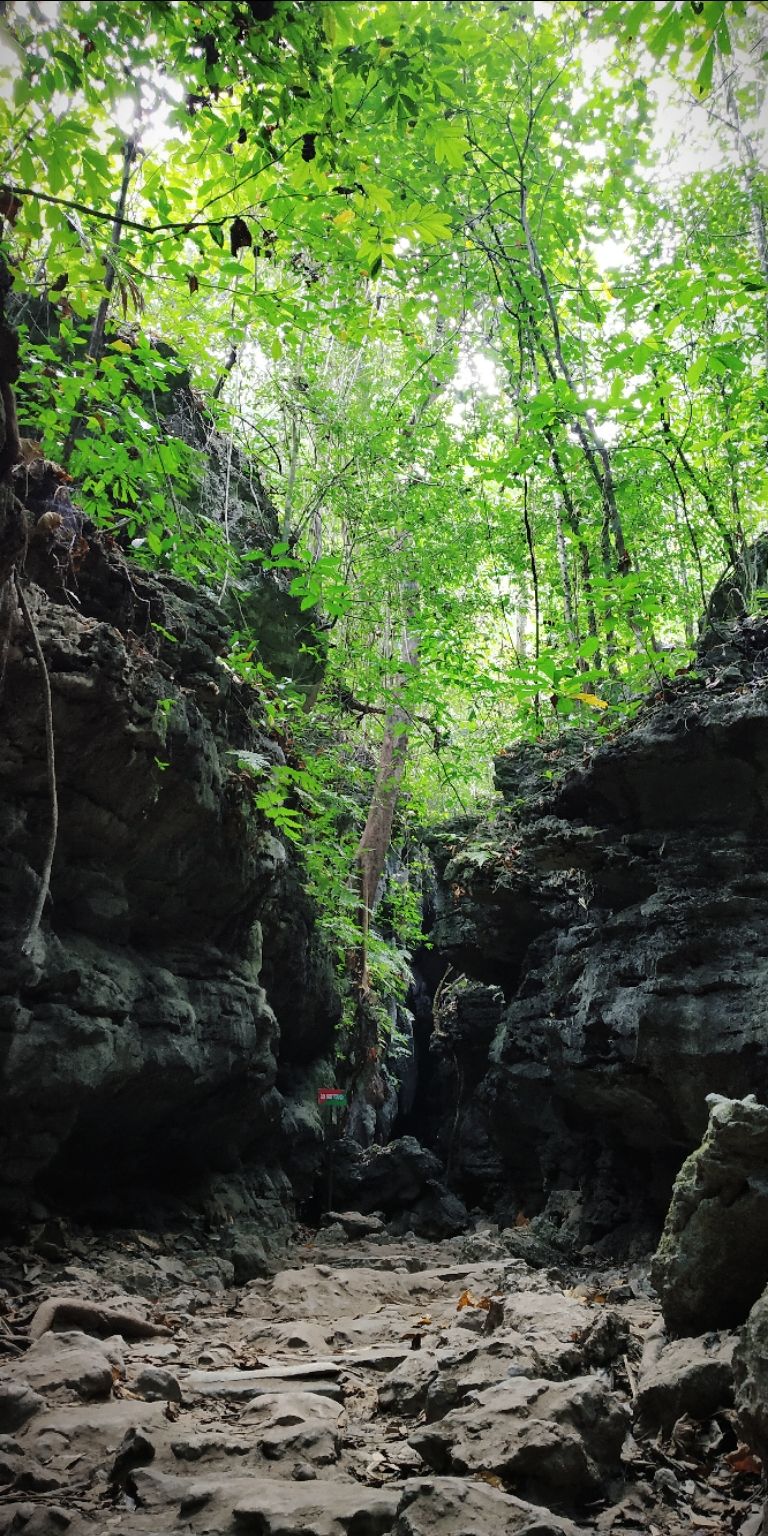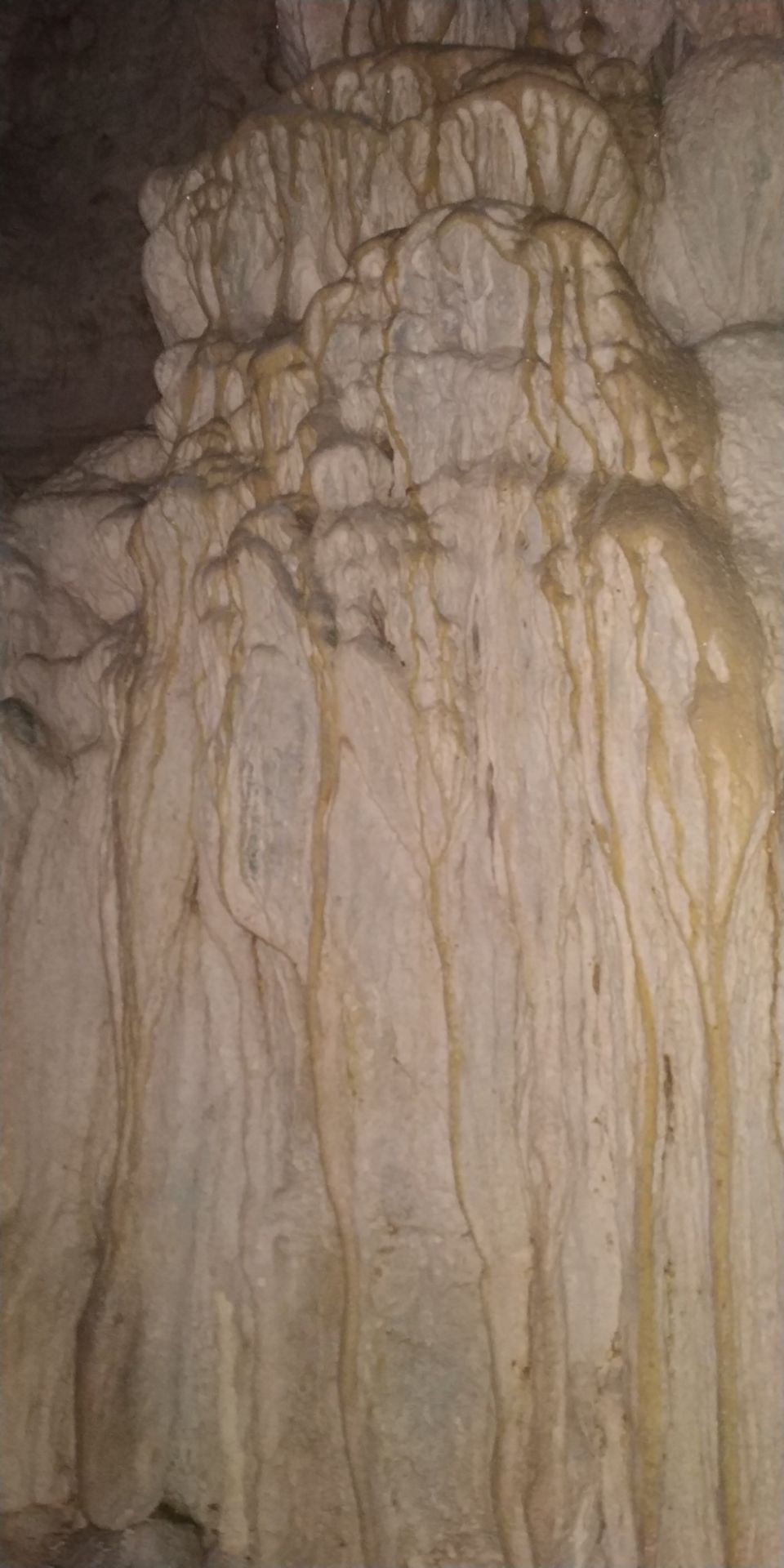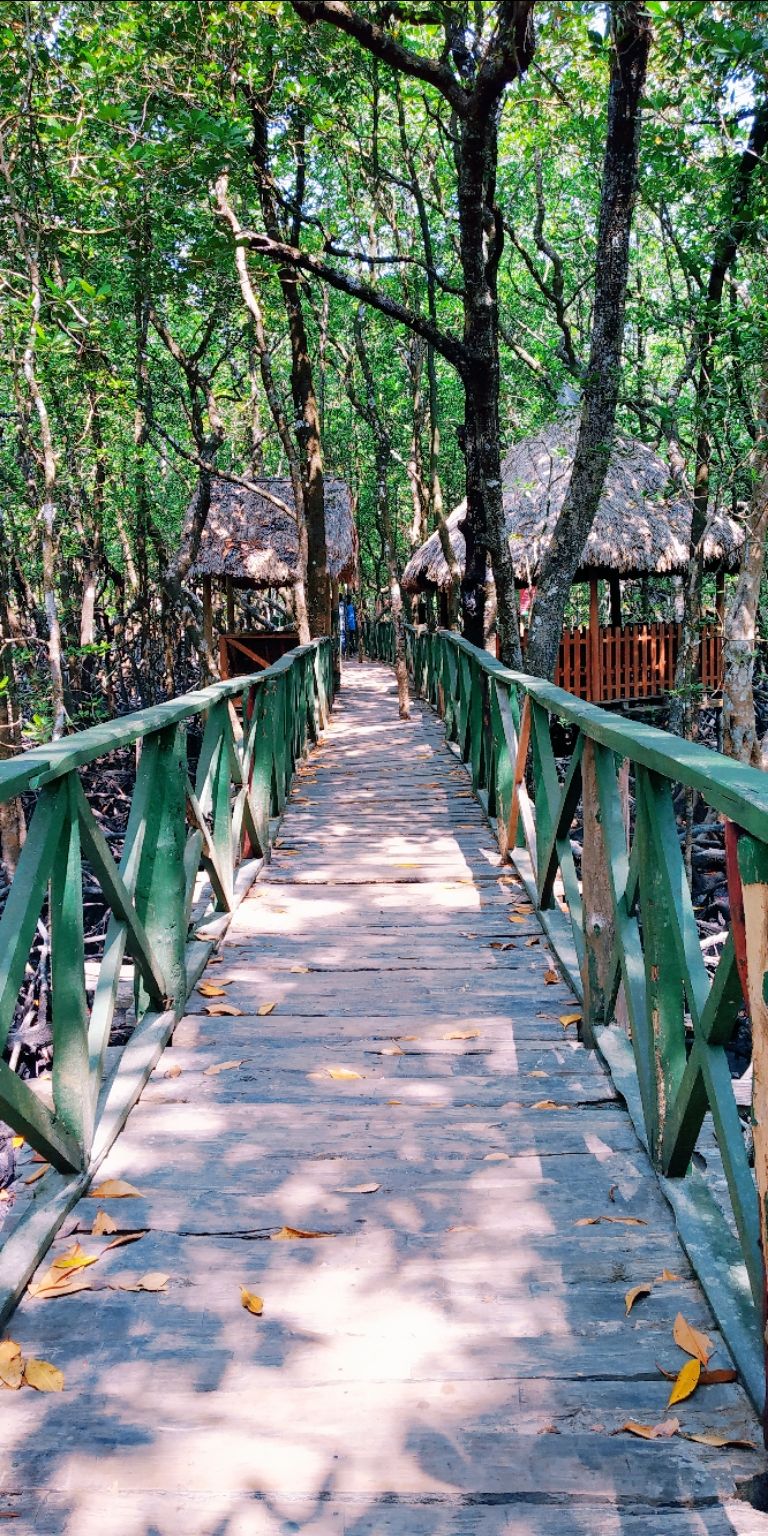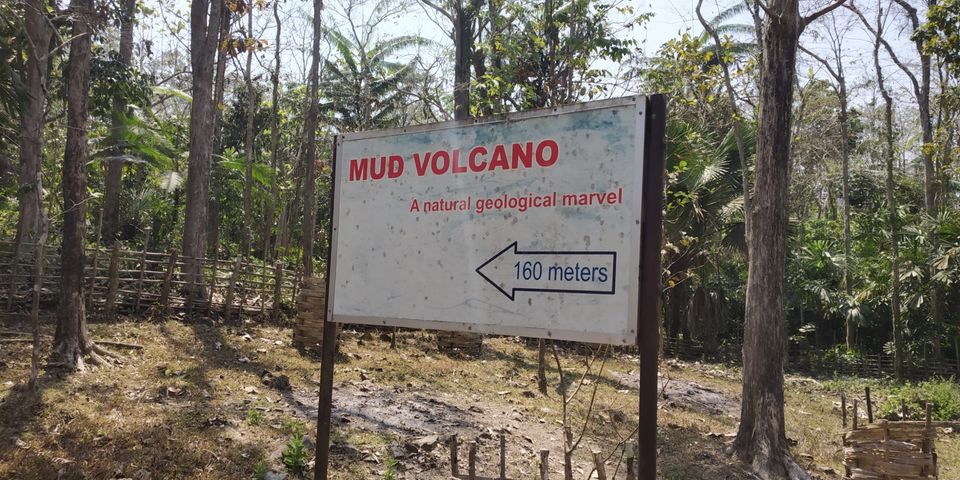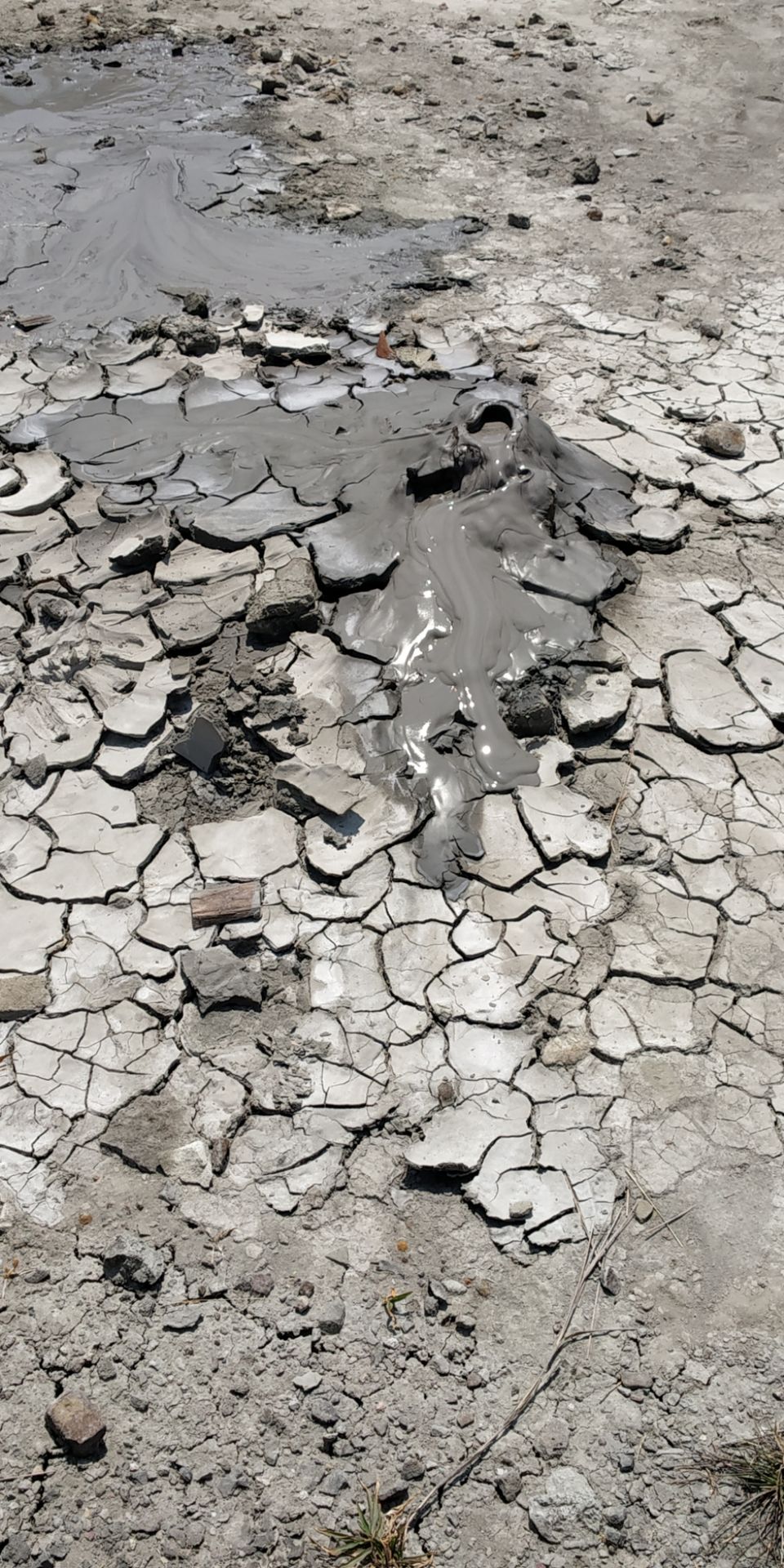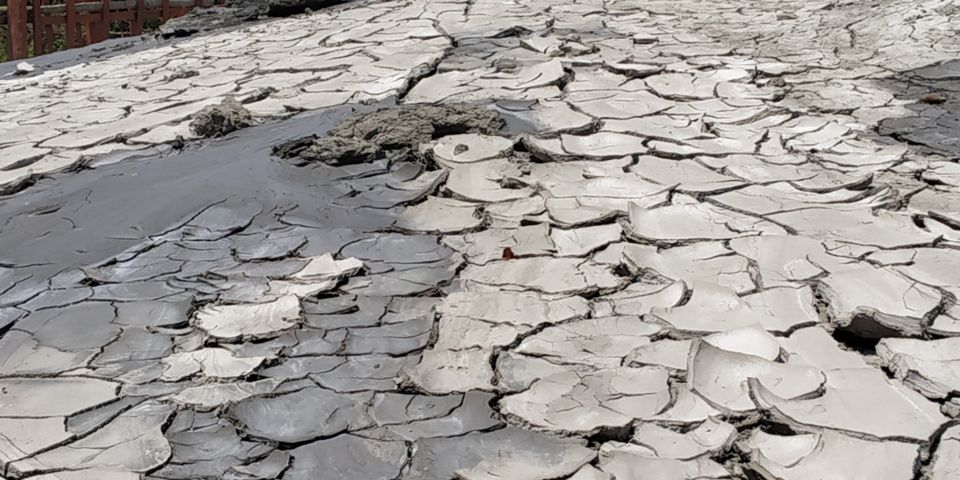 We woke up at 5:30 in the morning and got freshed up. Since we had reach the Hado Jetty at Port Blair by 7:00 am we didn't had time to have our breakfast. We had booked the cab the previous day only. The driver picked us at sharp 6:30 am to dropped us to the jetty at 6:50 am. It was almost 8km journey from our hotel. One need to undergo security checking similar to as how we get through the airport. We had booked the cruise named Makruzz to travel to Havelock. After check-in we had our breakfast in the port canteen. We boarded the cruise at 8:00am. The moment we entered the cruise we were amazed to see such a beautiful ambience of the cruise. Its almost 1 hour to reach Havelock from Port Blair. The journey was simply superb. The only thing I didn't liked about Makruzz is handling of luggages. They simply throw like anything. After reaching also they just dump all the luggages in one area. And we need to search our bags from that mess. After collecting our bags we moved to Symphony Palm resort by booking a cab. This resort is simply awesome guys. The complete resort is covered with lush green coconut trees and lawns. We checked Inn at 11:45 am and got freshed up. We just enquired about the water activities that is carried out at Elephant beach at the travel desk in the resort. He helped us in booking the activities and arranged the cab facility too. In order to reach Elephant beach we need to go to Havelock port by cab from there a speed boat. It takes roughly 20-30 minutes in speed boat to reach the beach. It costs 950/- INR per head to travel which also includes complimentary snorkelling for 5 minutes. After reaching the beach we were astonished to see such a crystal clear water. So beautiful the beach was. As we had booked sea walk from our resort, we preferred to do it before going for complimentary snorkelling. We were very excited about sea walk as it was our first under water activitiy till date. We were briefed about the process by trained professionals on the deck. We were told how to communicate with the divers under water if any problems arises. On one side a fearful mind on the other side excitement, a kind of mixed emotions. For this activity a ladder will be connected from ship to bottom of the sea bed. We need to hold this ladder and get drowned ourselves till the water reaches chest level. A transparent helmet will be put on our head whose top end consists an oxygen pipe connected to ships main oxygen cylinder. We need to breathe as usual how we breathe normally, inside the water also. The diver slowly took us down to the sea bed. While moving down pressure drop is a common factor due to which there will be slight pain in the ear. But nothing to worry on this, we just need to equalise the pressure by holding our nose tightly and release the air from ears. After hitting the seabed we were totally lost in the new world. My god what a colourful world it is. Different species of fishes with so many vibrant colours, apart from these corals and reefs. Words feel short to describe the feeling when one gets connected to this marine world. Walking on the seabed with all these wonderful creature's is simply amazing..!! We were there in the seabed around 15 minutes spending time with these colourful creatures and posing ourselves to the camera. It was really great experience ever experienced. Later we went for next activitiy snorkelling. This was yet another kind of experience. In this activity we just need to float on the water surface with our head inside the water to observe the aquatic lives. A tube called snorkel will be attached to the mask for breathing purpose. A very minimal effort is needed for this activity compared to sea walk. The divers take us along with them to a certain stretch wherein we can see the different marine lives from the surface of water itself. These both activities is must if you visit elephant beach. Apart from these paragliding, banana boat ride, jet skiing, are some of the different water activities that can be played here. The cost for sea walk per individual is 3500/- and for snorkelling is 1000/- per individual. By the time we finished our activities it was 3:30 pm, we boarded the speed boat and headed back to Havelock port. cab driver dropped us to our resort. We got freshen up and we're ready to witness one of the best sunset at Radhanagar beach. Cab driver picked us from resort at 4:50 pm and dropped to the beach at 5:00 pm. It's just 8 Kms from the resort. Since the weather was bit cloudy we couldn't experience the best sunset. Just we spent some time in the beach and had some snacks from local vendor, did shopping and back to resort at 7:30 pm. We had our dinner and slept early as we need to wake up early for witnessing the beautiful sunrise at Kalapattar beach. Thus the day 3 ended with the beautiful sunset and the adventurous under water activities.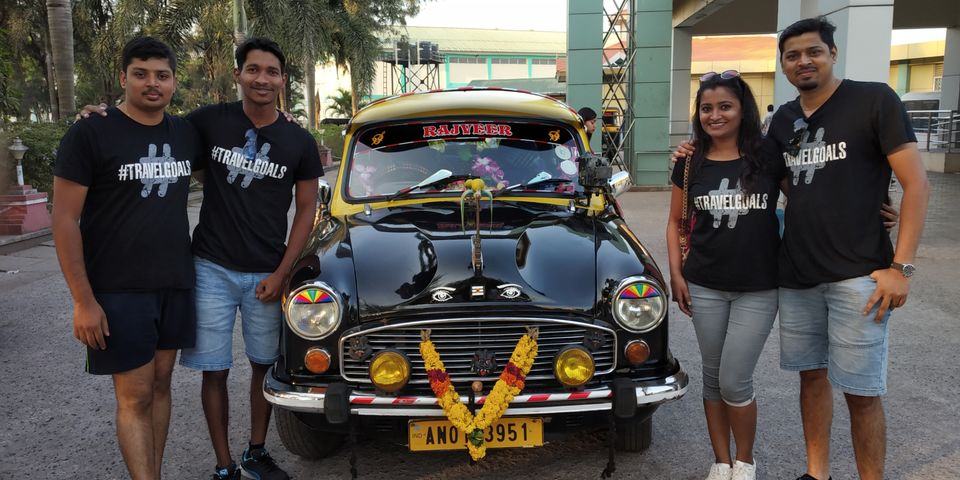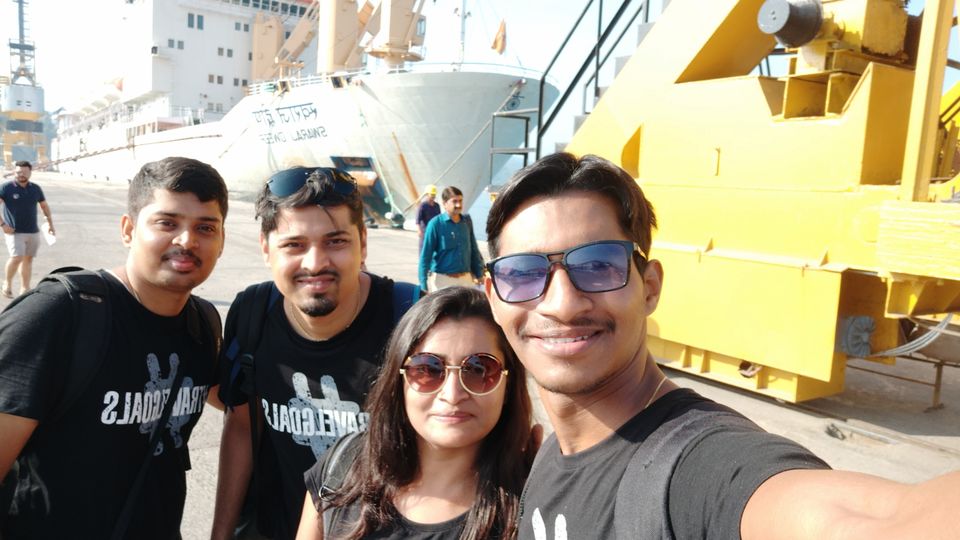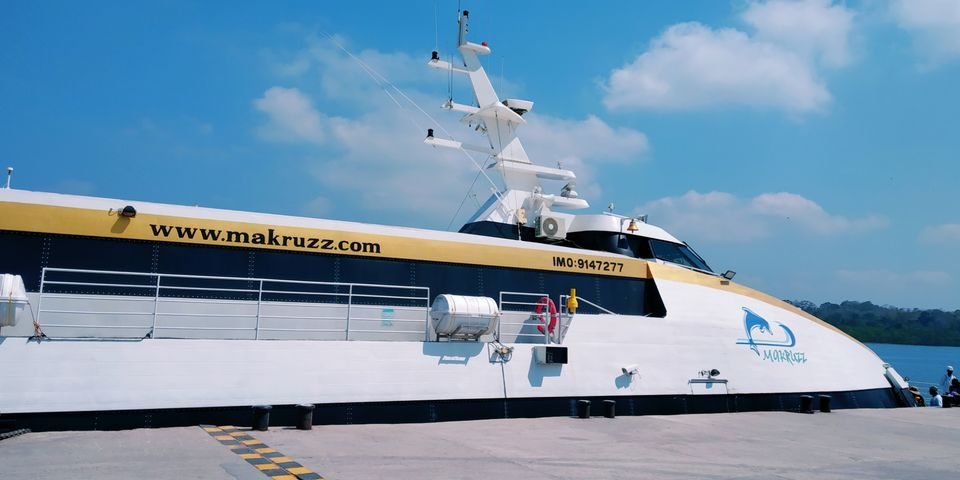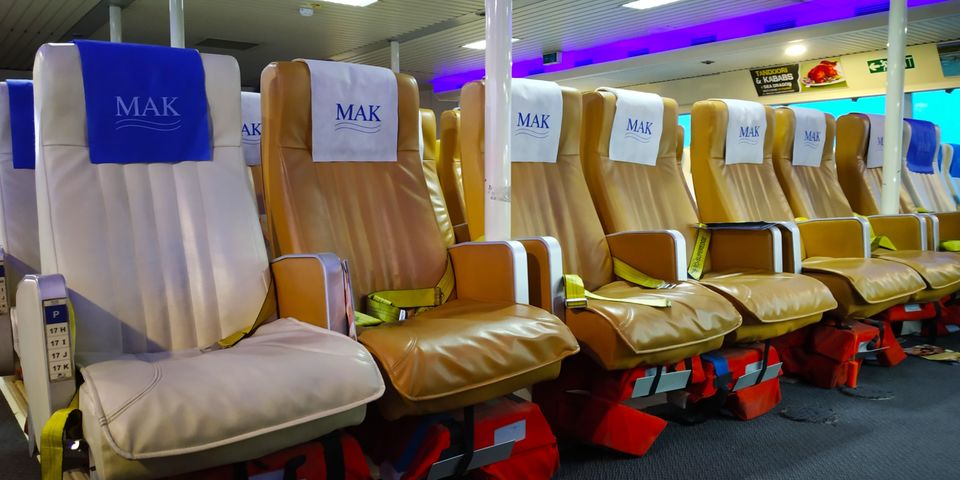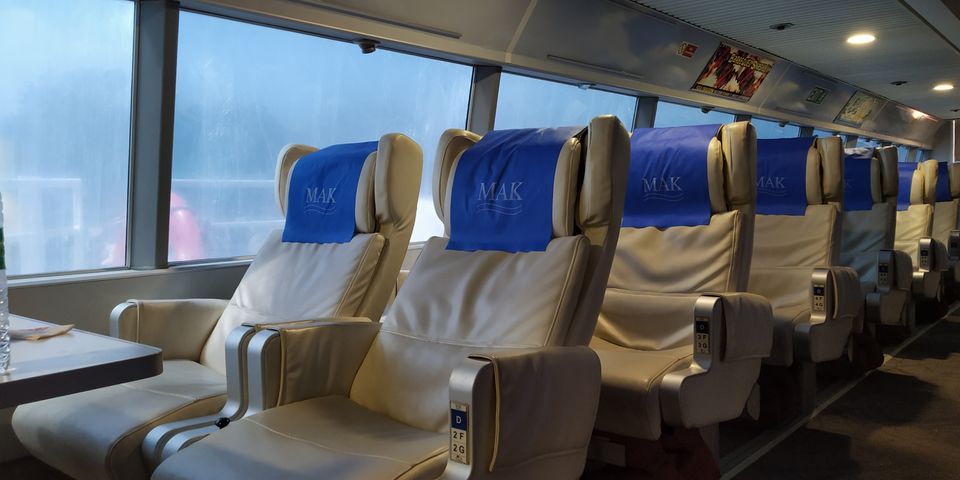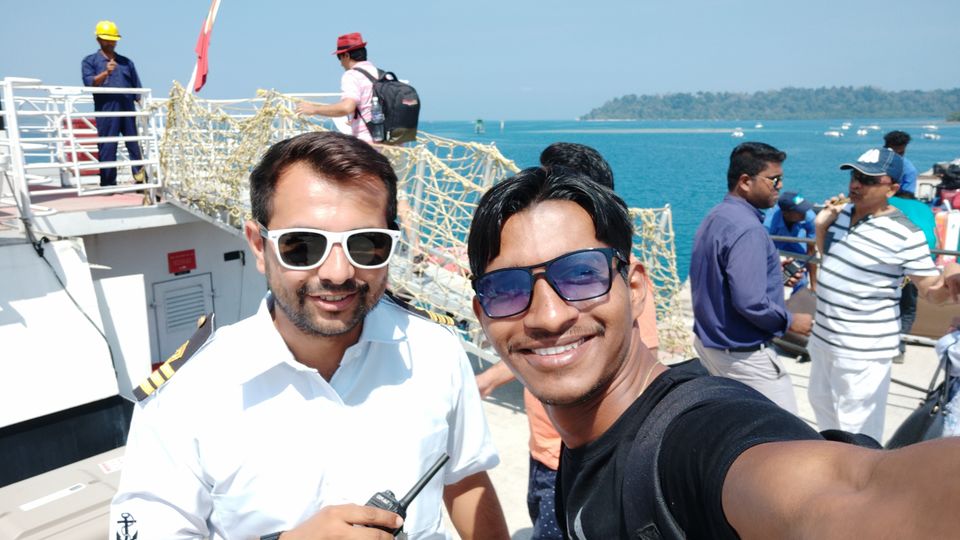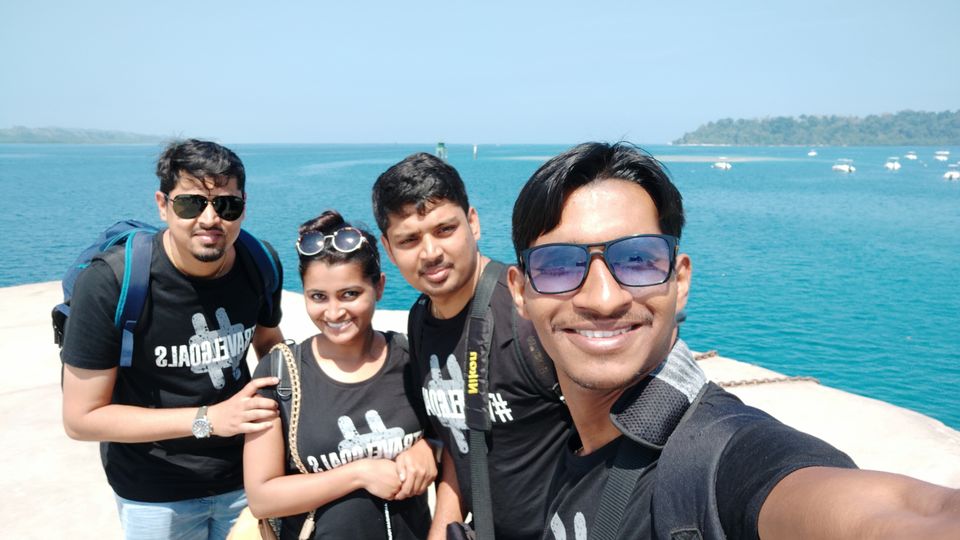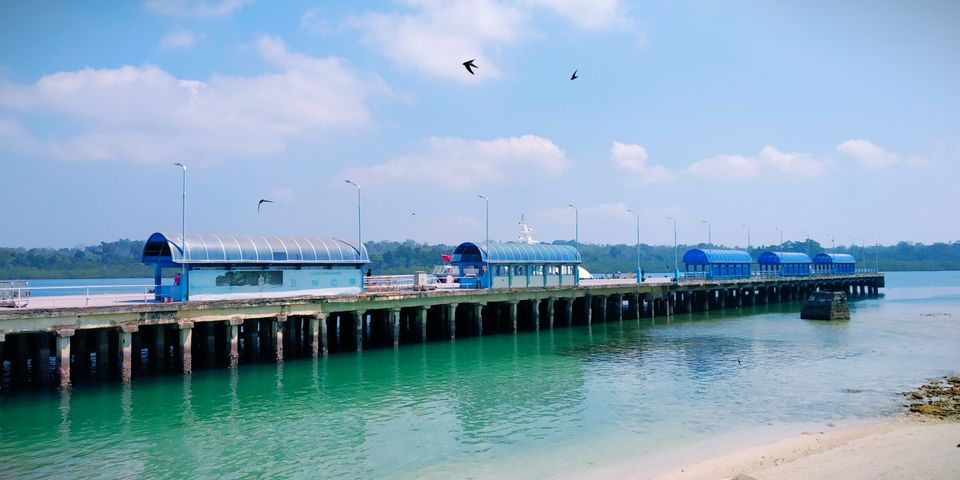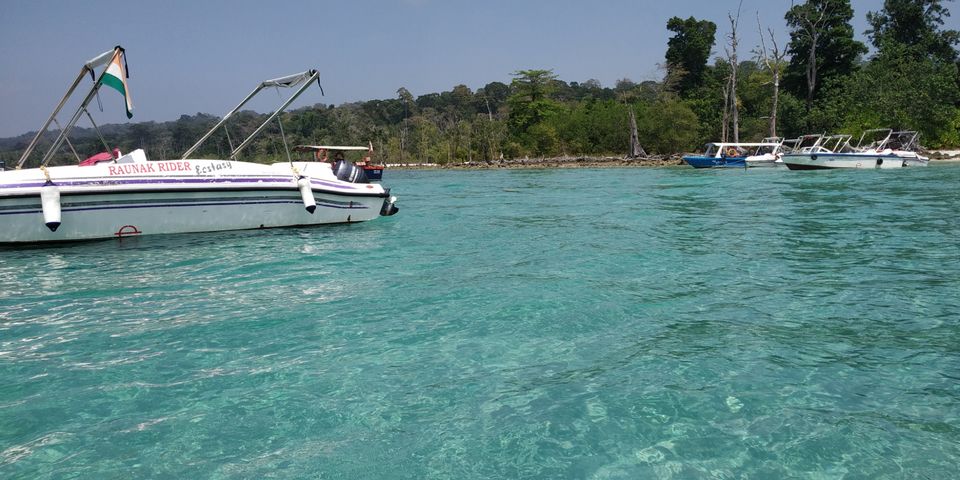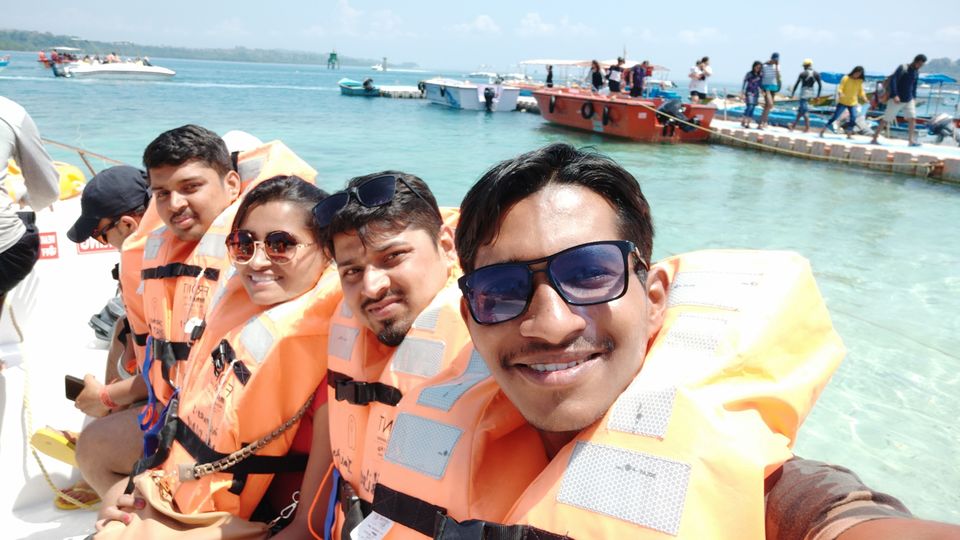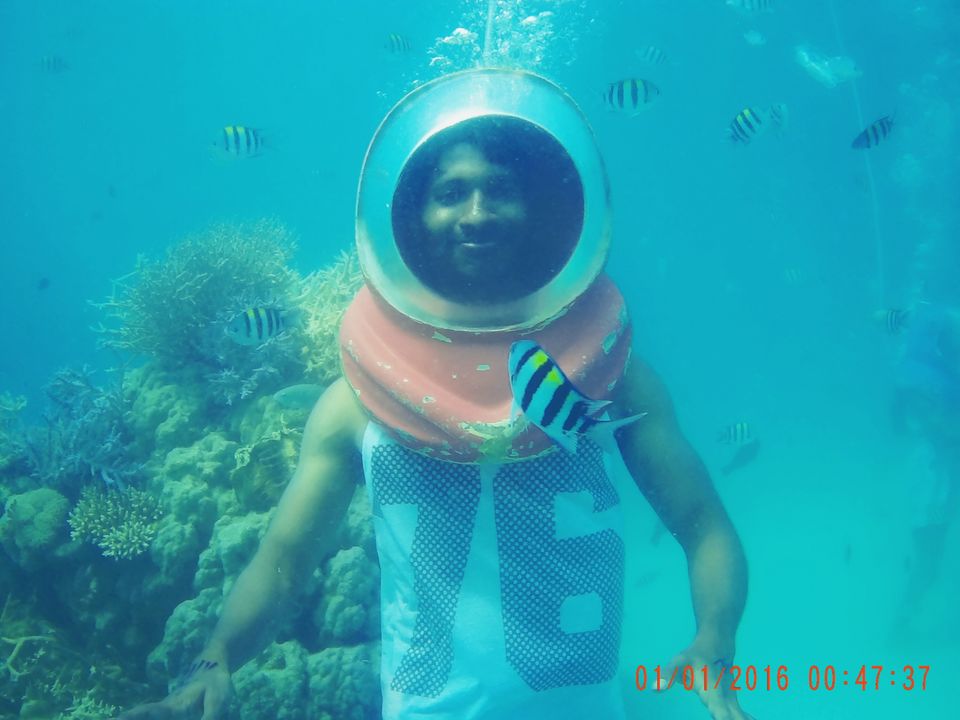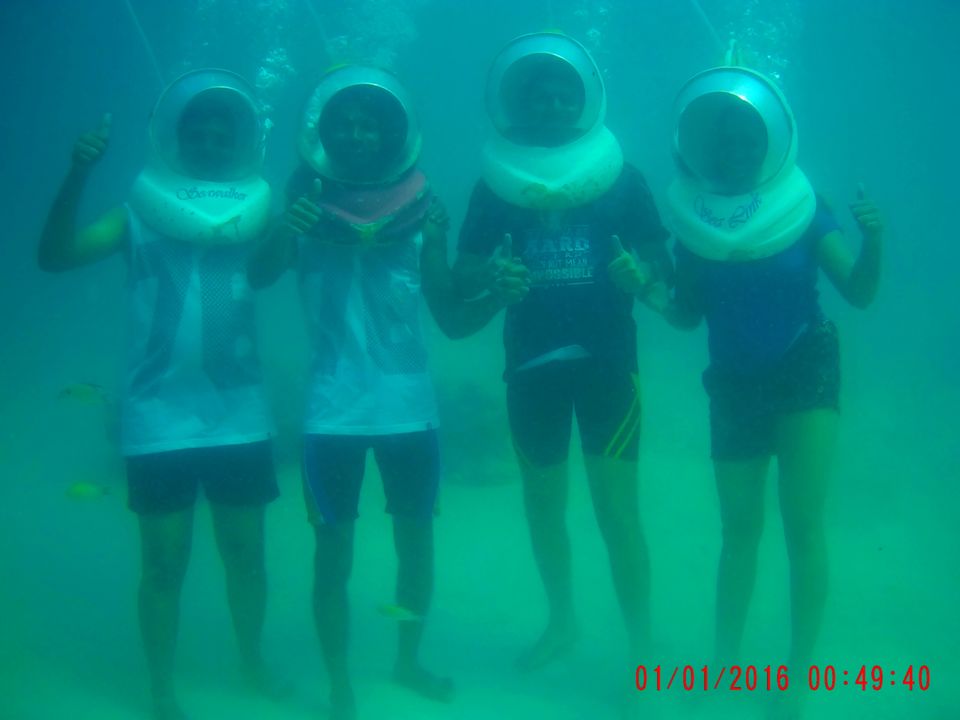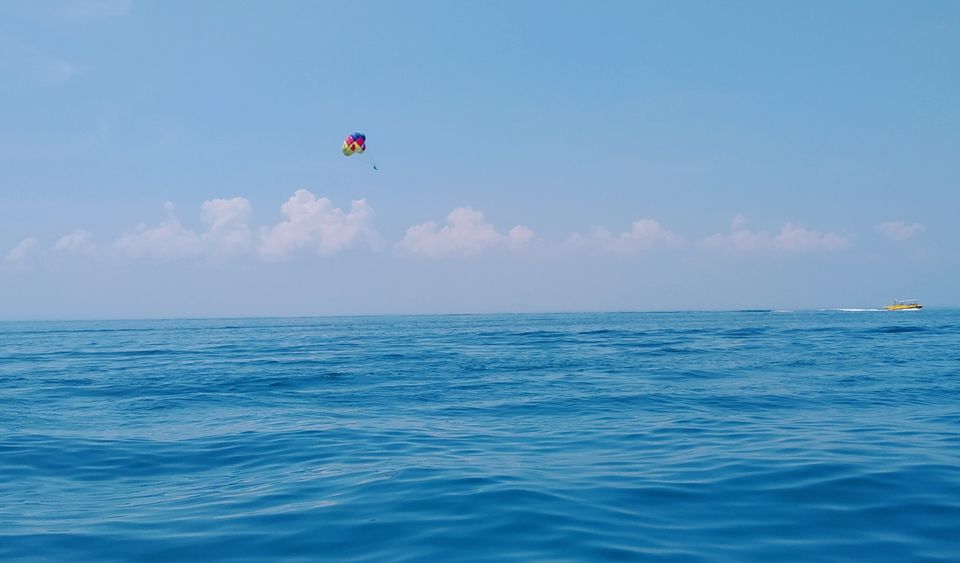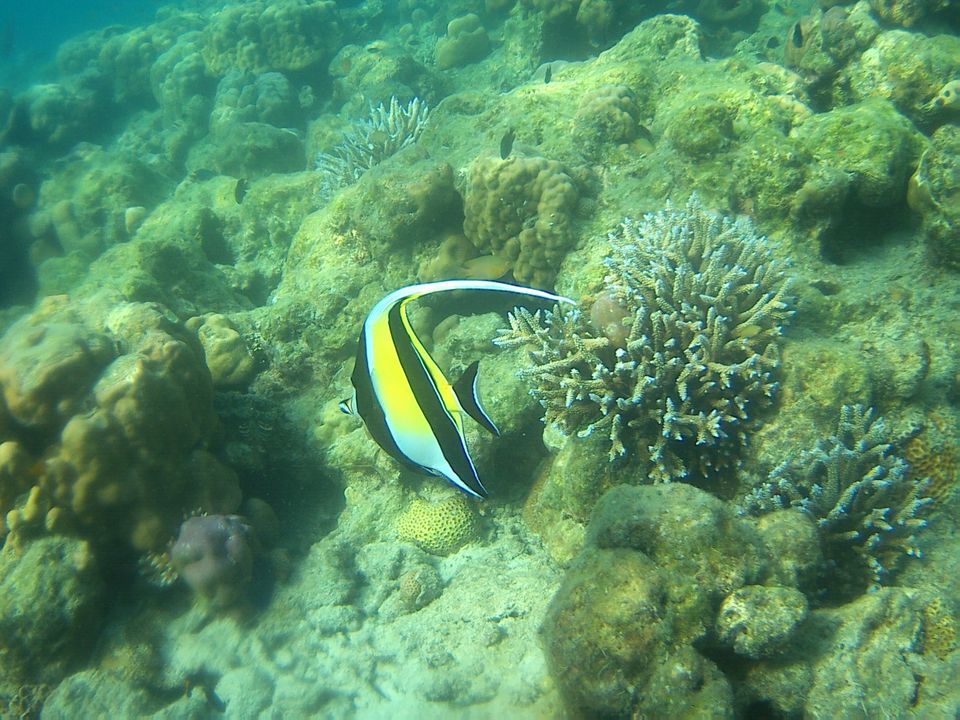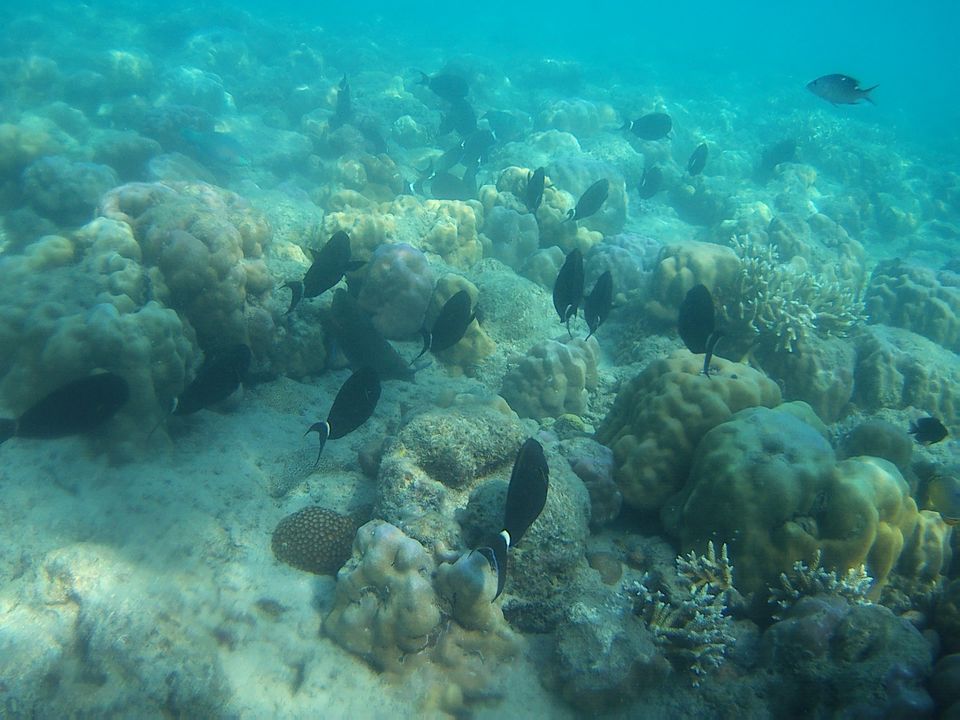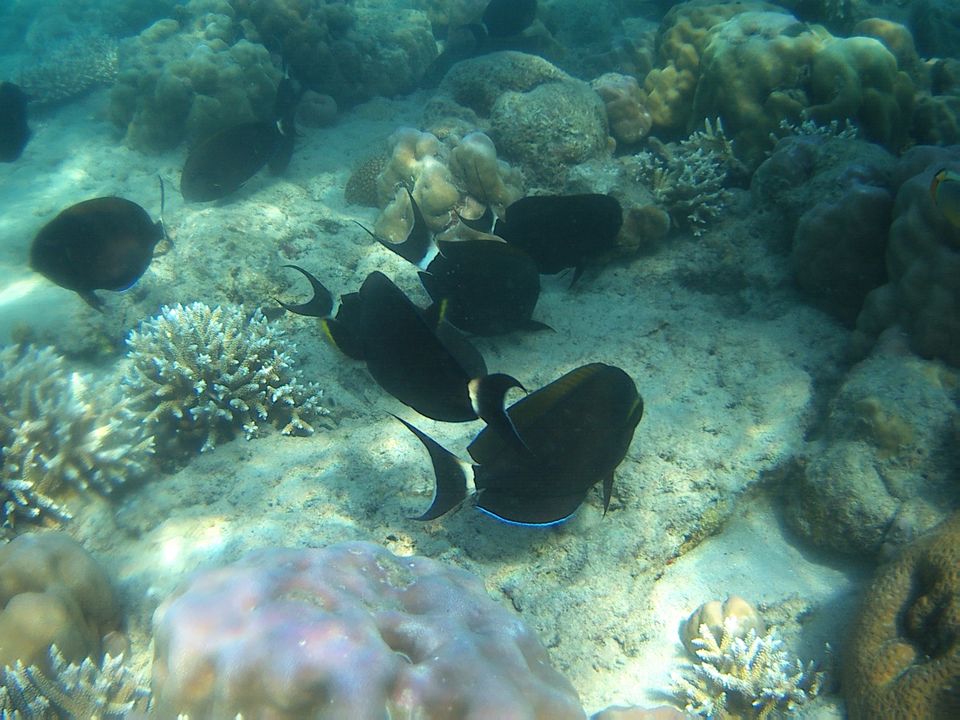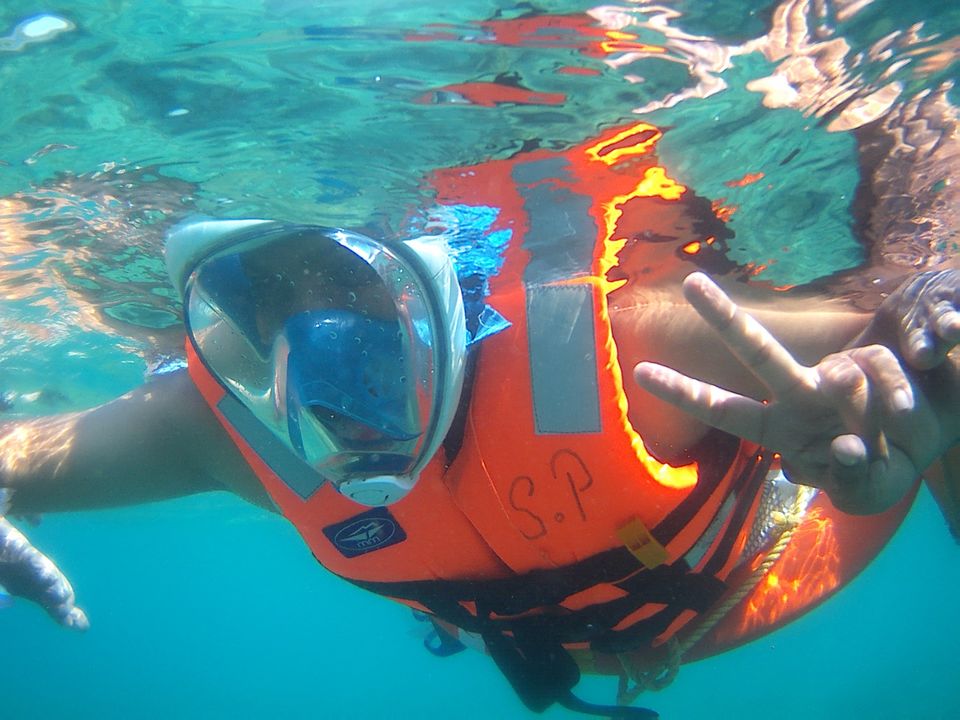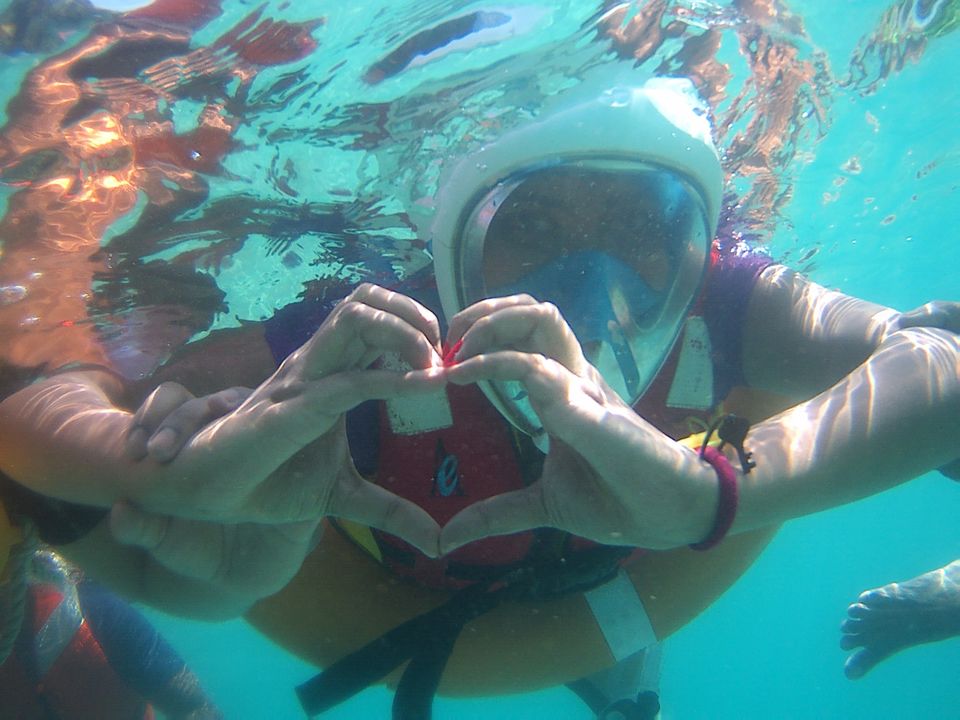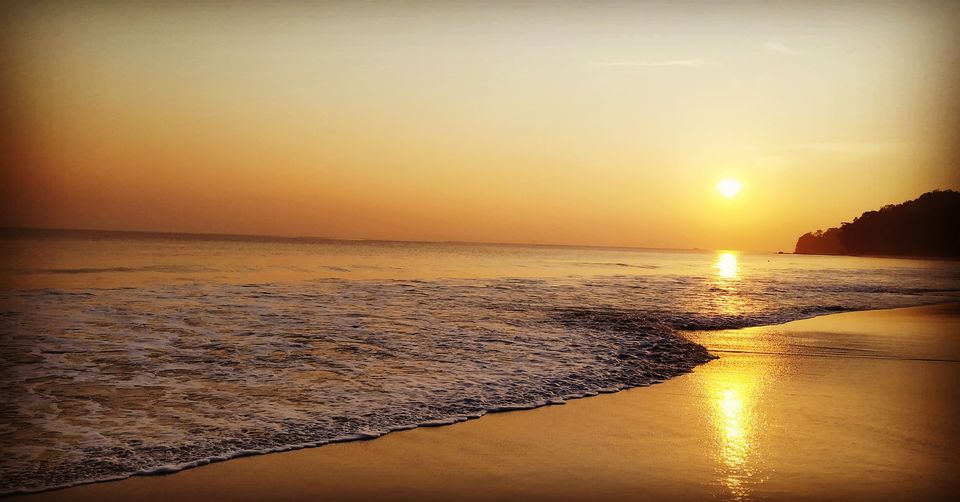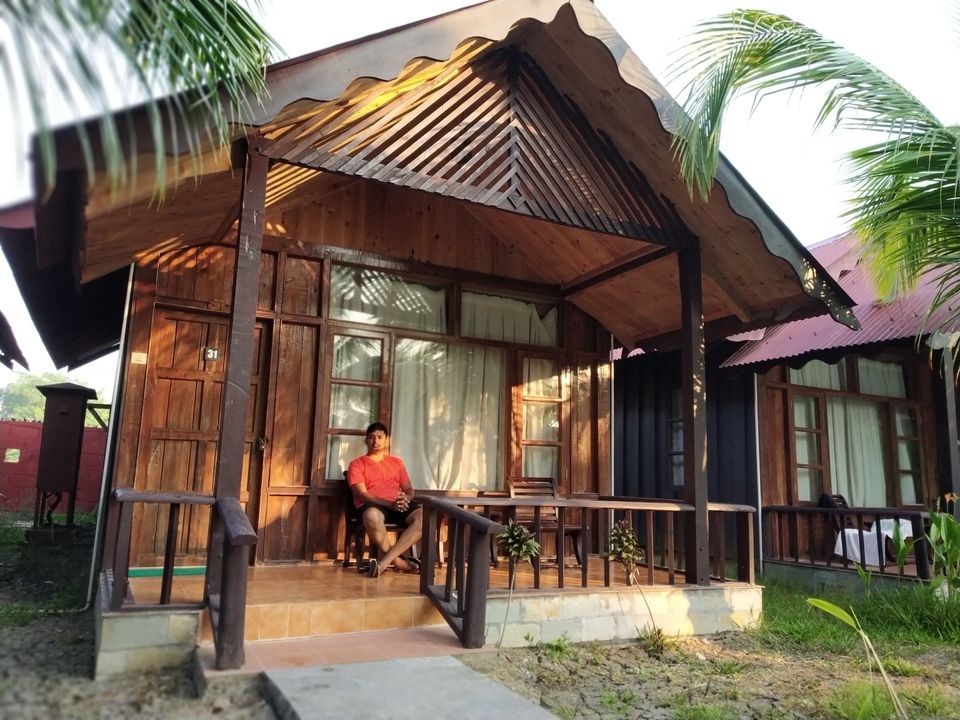 We woke up at 4:30 am and got freshed up. Our Cab arrived at 4:50 am. We headed to Kalapattar beach to witness one of the most beautiful sunrise at Havelock islands. The beach is just 5 Kms from the resort. The vibrant colours of the sky during sunrise was a feast to eyes. Never seen such a beautiful sunrise near the beach side till date. After sunrise we headed to resort and had our breakfast. We packed our bags and checked out at 8:30 am and boarded the cab to Havelock port. We had our cruise at 9:30 am to Neil island. The journey from Havelock to Neil is about one hour. We reached Neil at 11:00 am. We booked the cab to resort Sea Shells from port. It's just 2kms from the port to resort. The moment we reached the resort we were greeted with welcome drink by the staff. We took our bag and checked inn to our room. This resort is the best beach resort I have ever seen till date. After getting freshed up we booked the cab to visit Barathpur beach. At this beach we decided to go on a glass boat ride. The boat bottom surface will be equipped with transparent glass to see the marine life from boat itself. The boatmen will take us on ride in the sea for about 30 minutes showing all the corals, reefs and all marine life from the boat itself. This is the best way to explore marine life for those who fear to do underwater activities. The beaches at Neil are more crystal clear than those at Havelock. After glass boat ride, we boarded the cab and headed to Natural beach. This beach is best for photography. We spent some time playing at beach and clicking some snaps. It was already 4:30 pm, then we headed to Laxmanpur beach to see the beautiful sunset. Amongst all the beaches, the sunset at this beach is simply wooooowww. White sand, blue sea, orange sky, certainly one will be lost into nature with these colour pattern. We had light snacks at the beach side and went to resort. We had our dinner in the resort and slept off. I was not getting sleep at all. As the next day was my scuba diving activity. I kept on imagining about this whole night. For doing this activity only I had come to Andaman. I was completely confused whether to do this or not. There were two things running in my mind on that night. First thing was not to dive coz of fear, second thing was just one life I have and make something worth of it and dive to to get the best moment of my life. But for that moment I just gave up my mind and decided to quit doing this due to fear. With this confusion day 4 ended.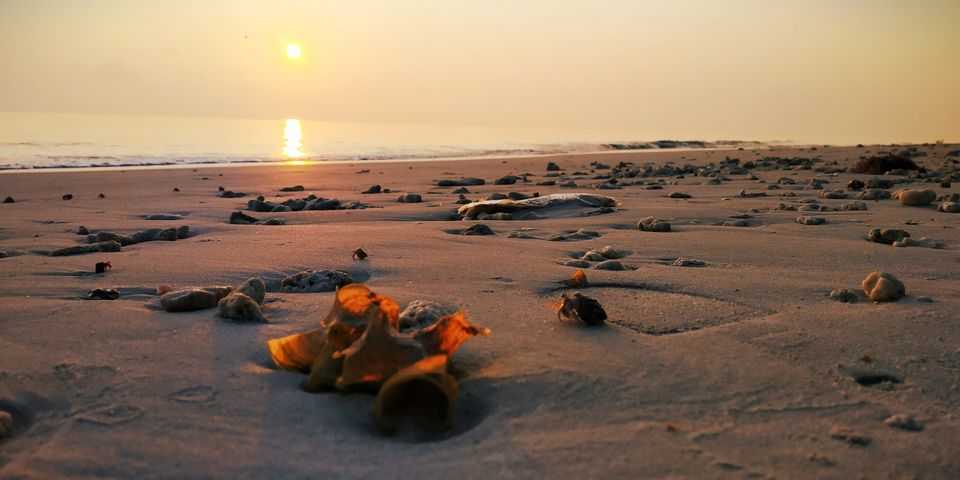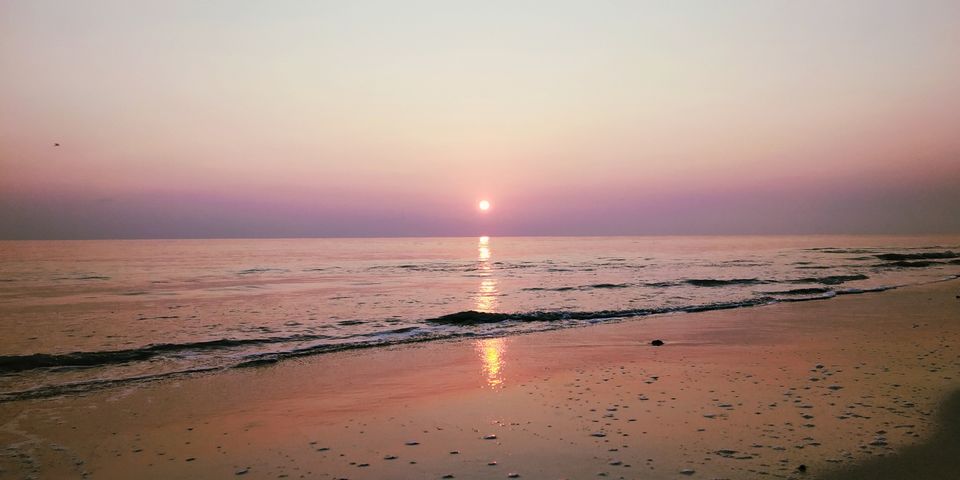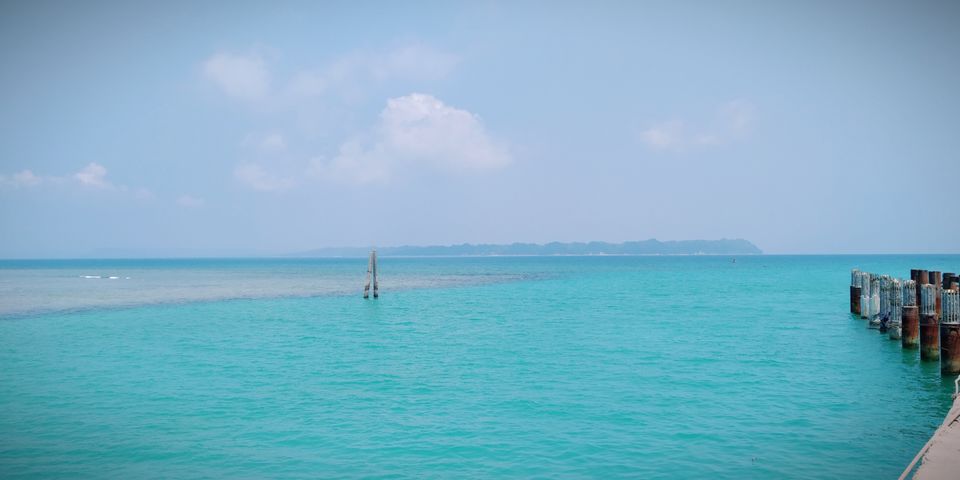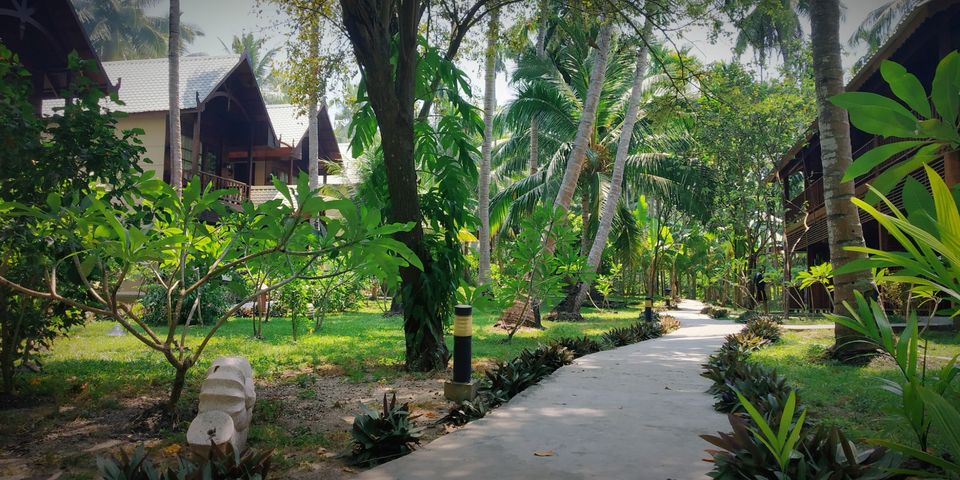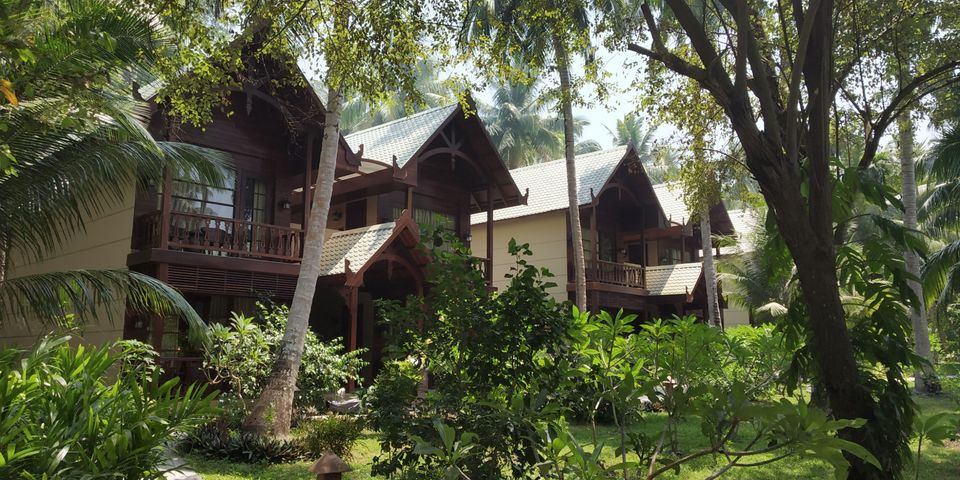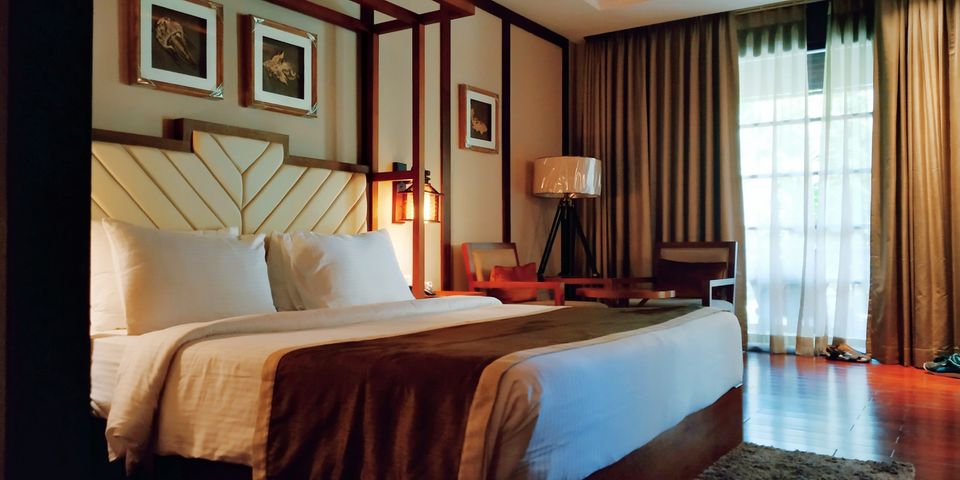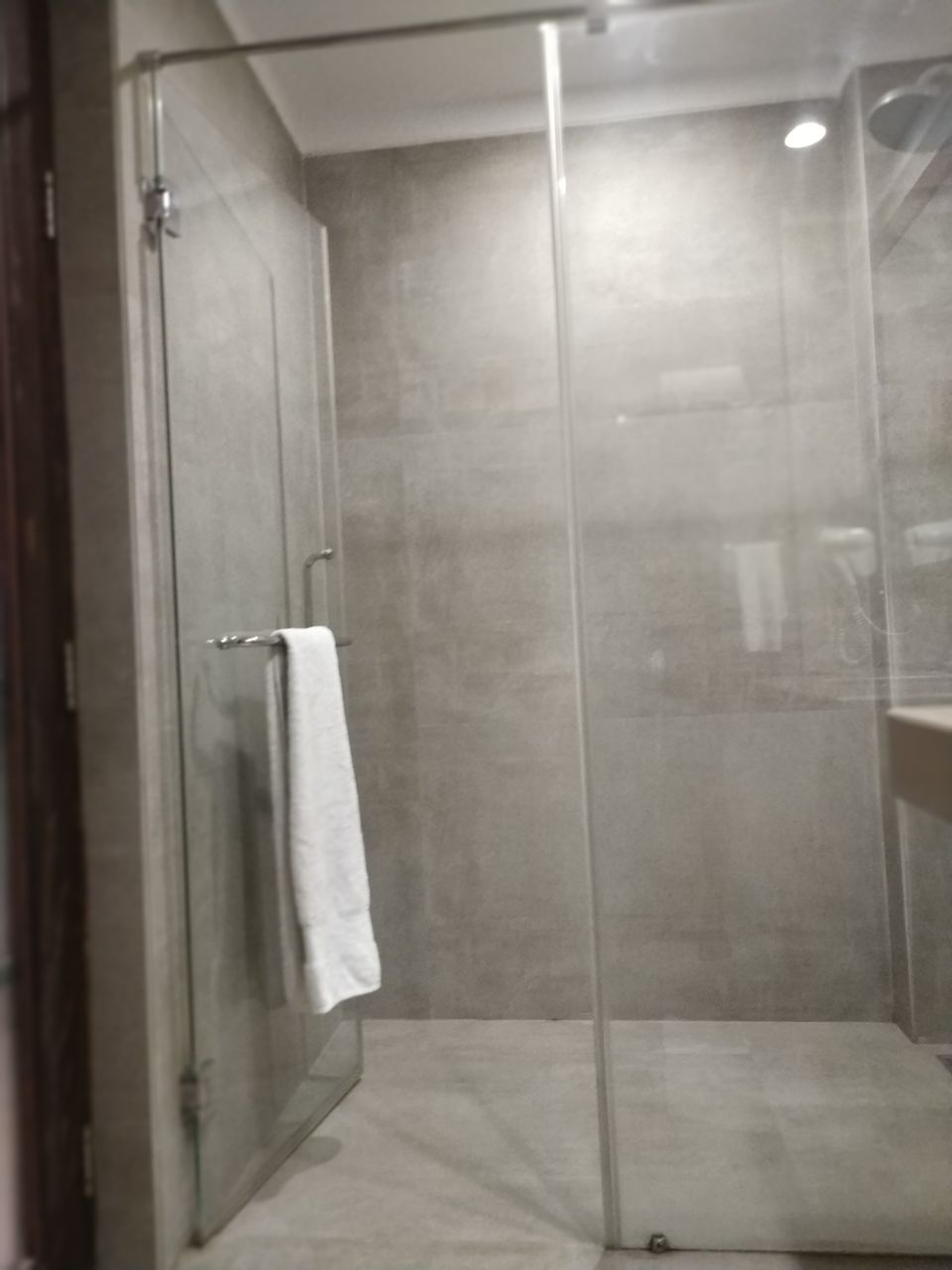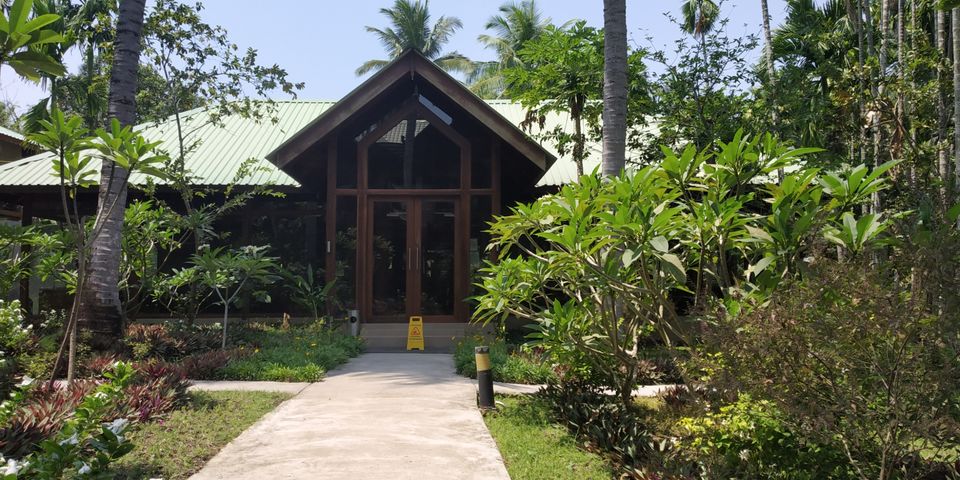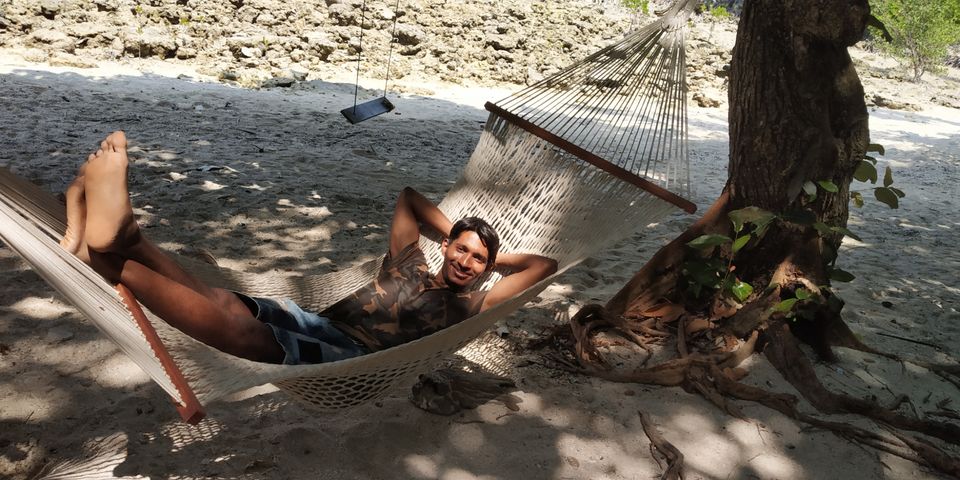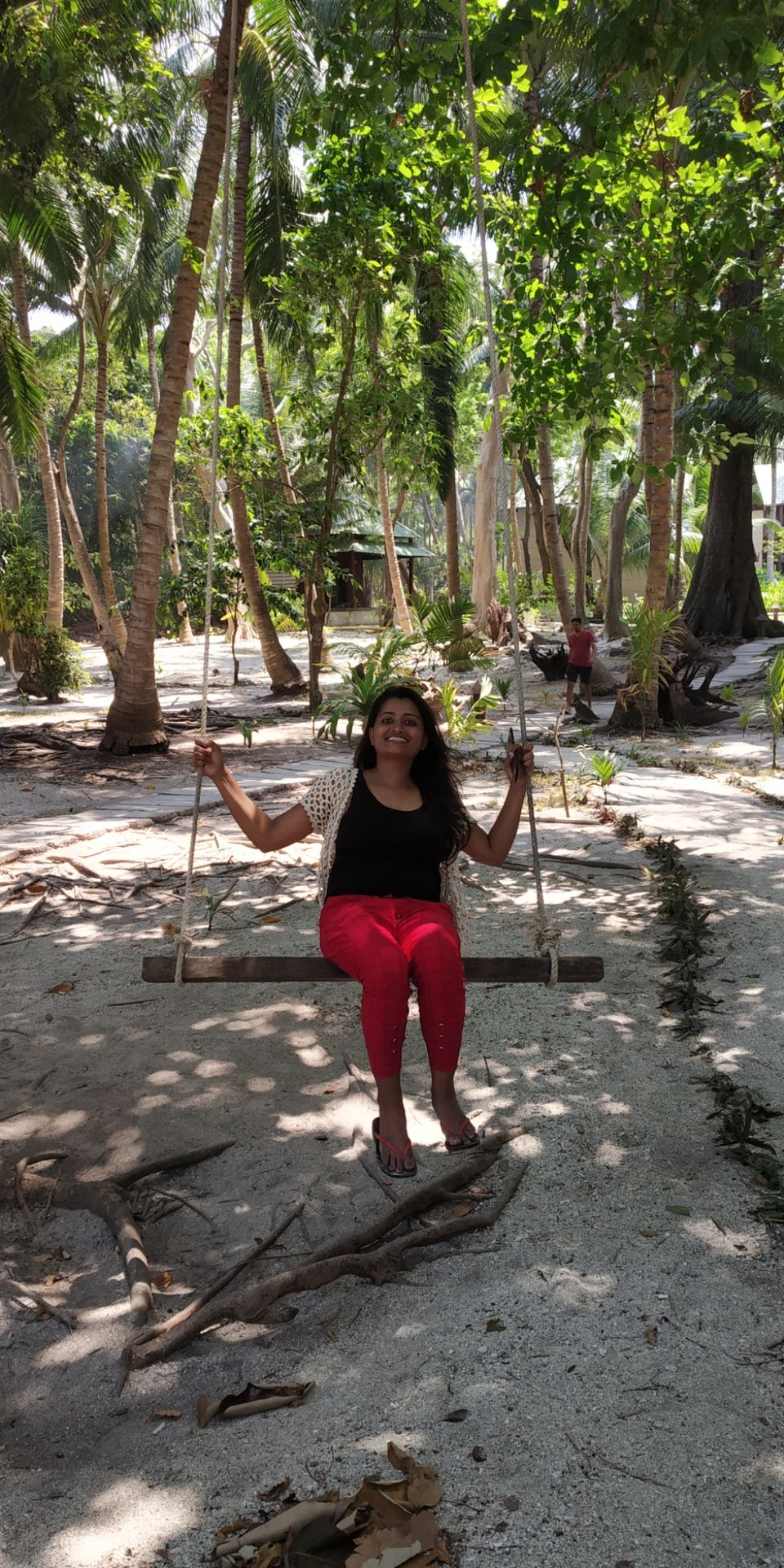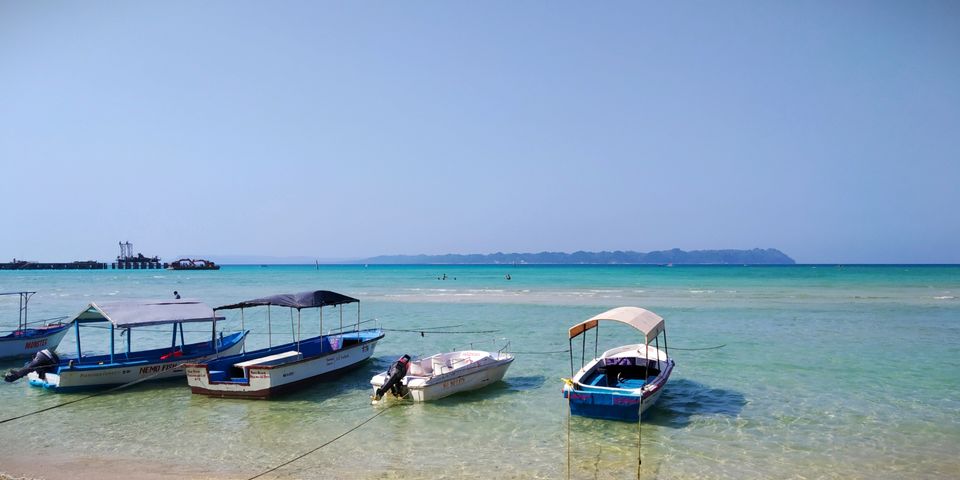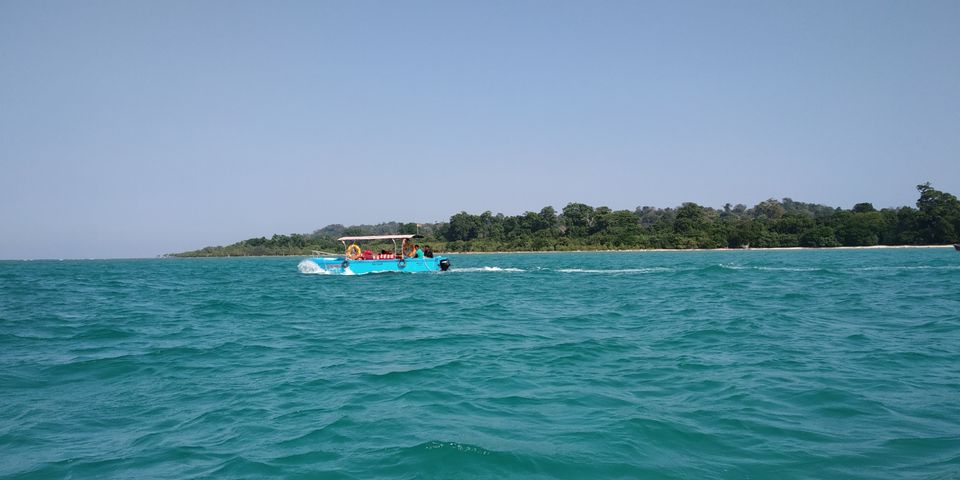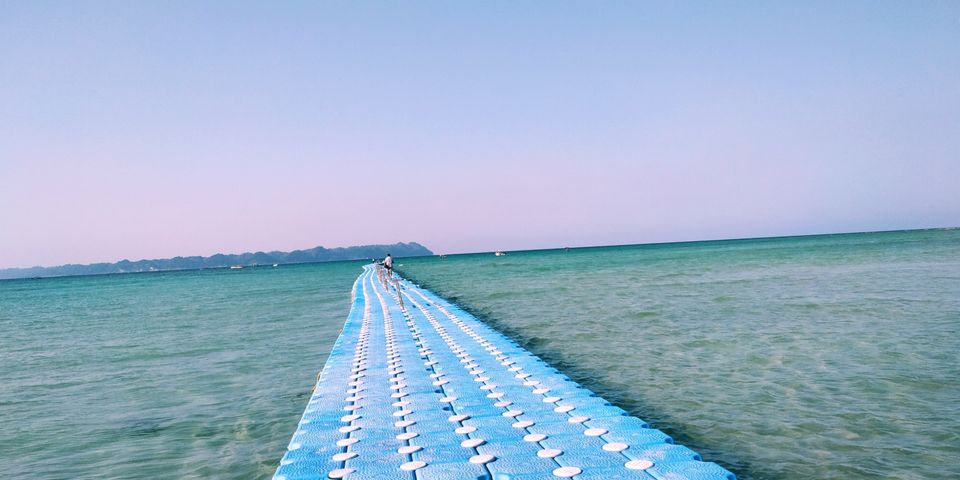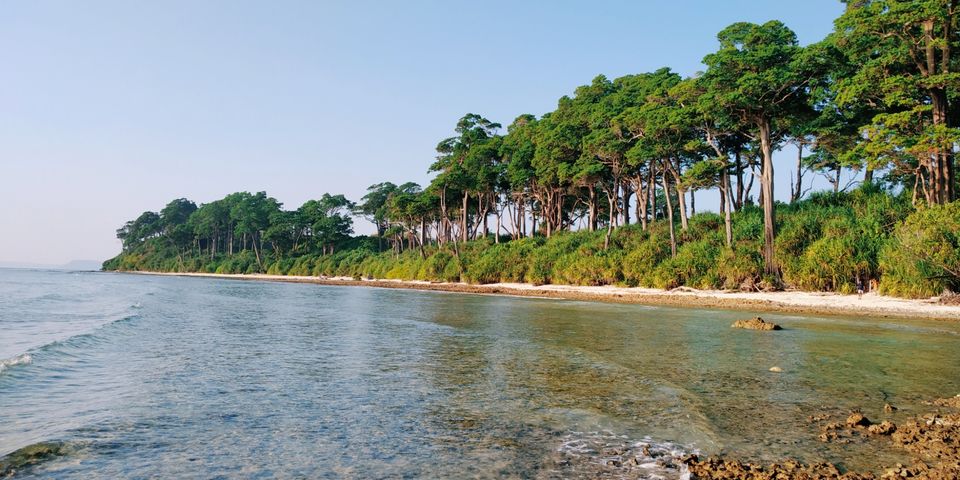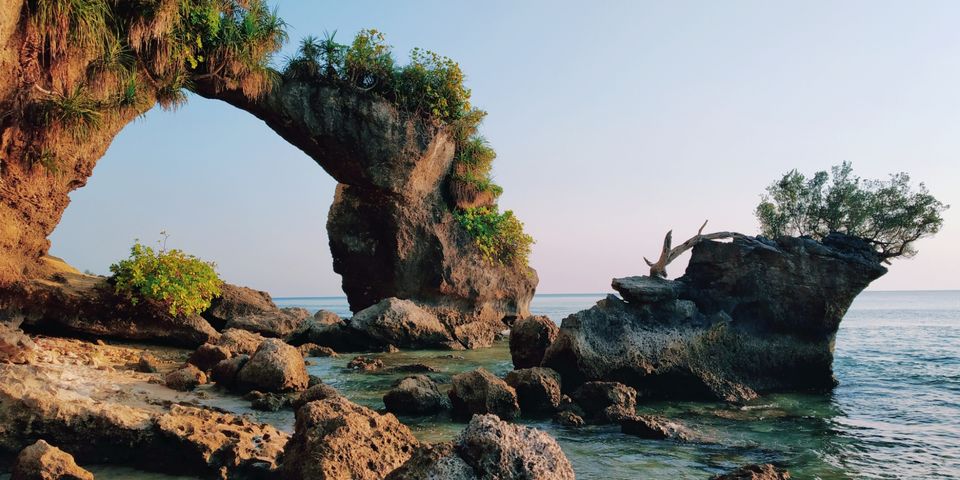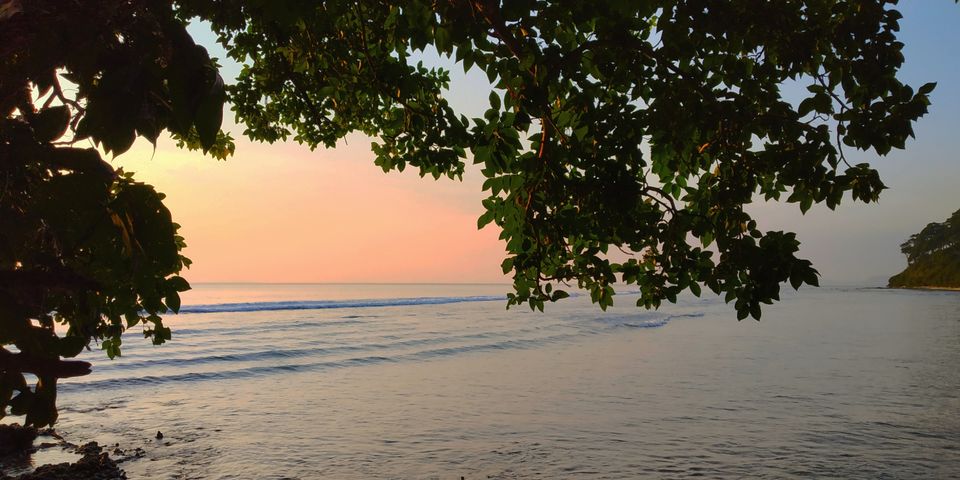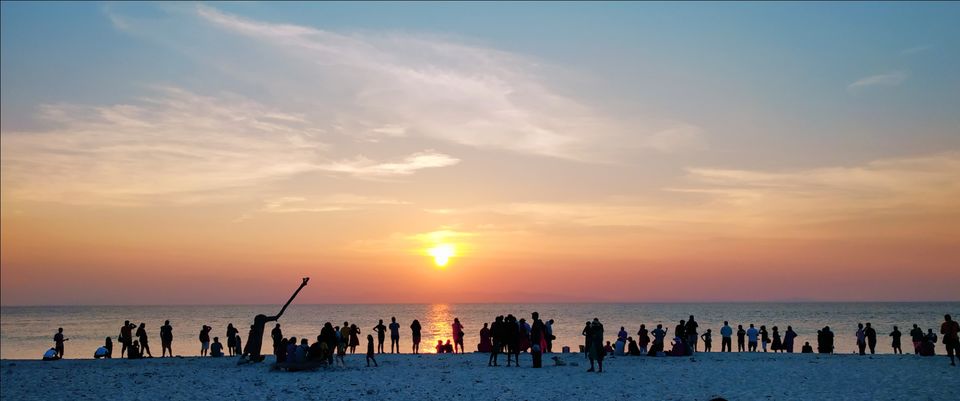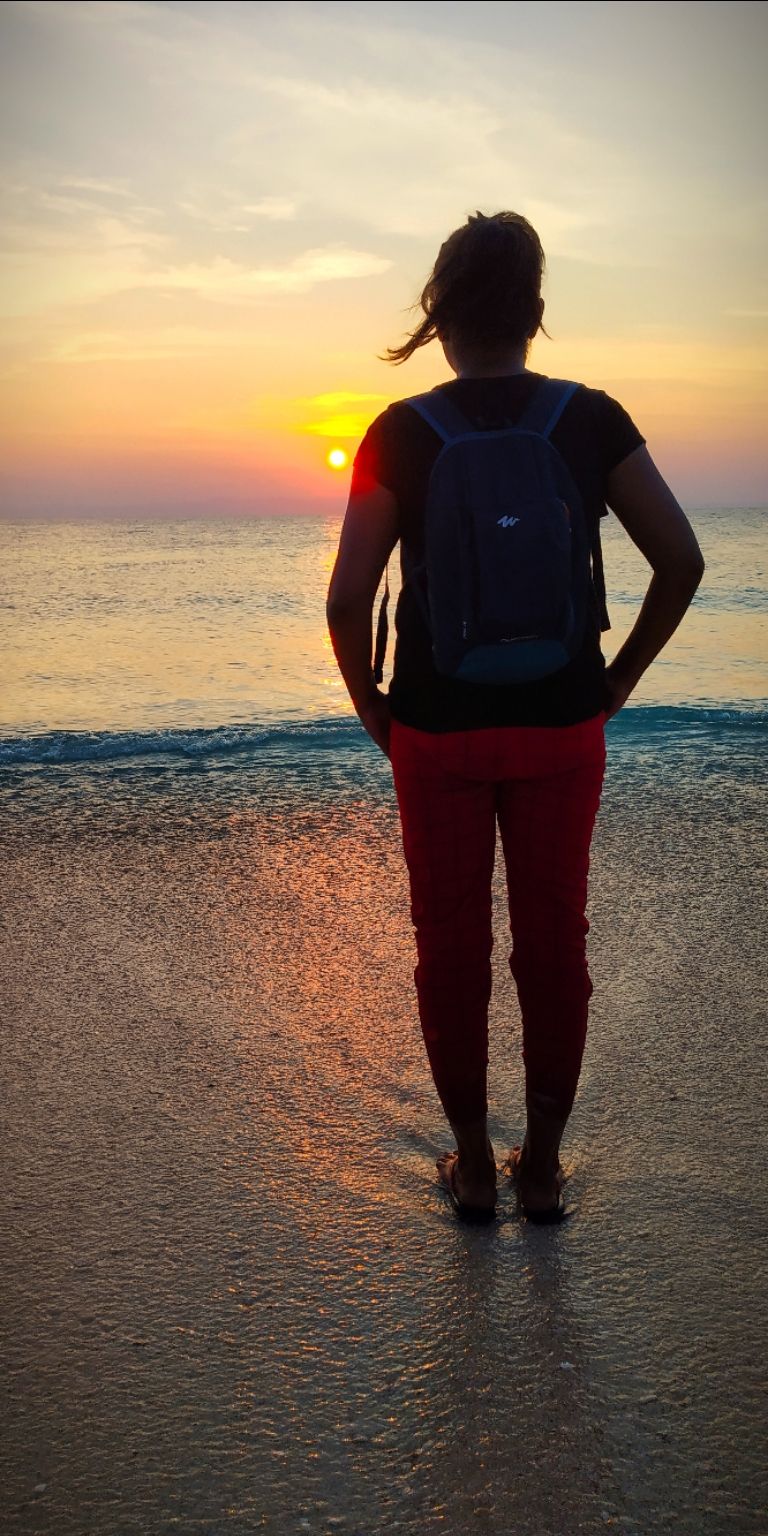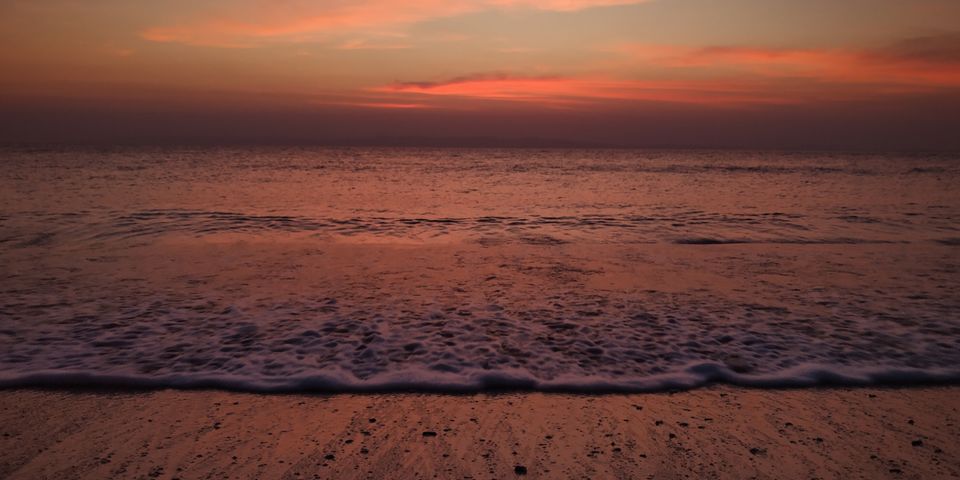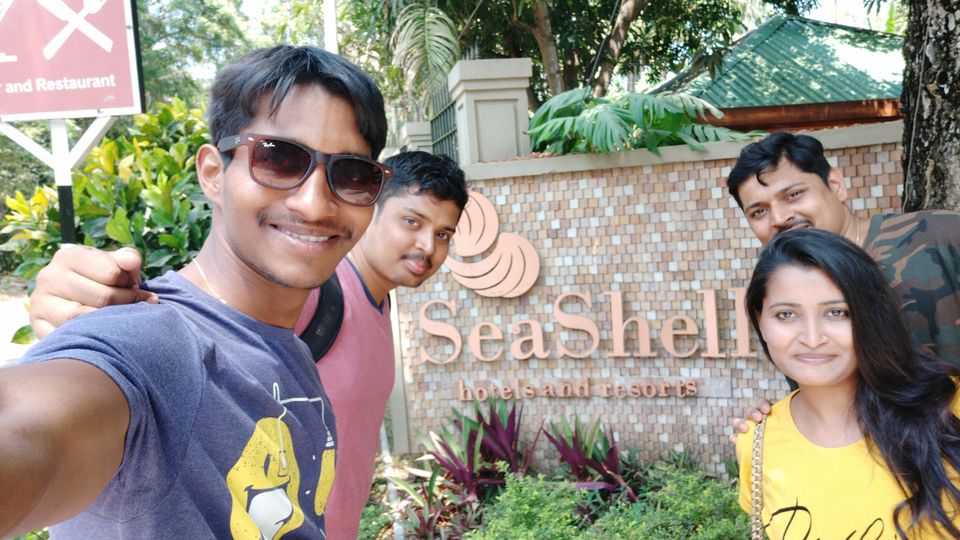 We woke up at 4:30 am and got freshed up. The cab was waiting for us near the resort entrance. We headed to Sitapur beach to see the sunrise. At 5:30 am we could see a giant red ball rising above the sea. This was simply beautiful to watch. The atmosphere was so serene and calm, watching the sunrise along with the music of the waves, birds chirping, cool breeze, this is enough to fade all our tensions, stress. We left the beach around 6:00 am and reached Barathpur beach where we had booked scuba diving for 6:30 am slot. I was still not mentally prepared of doing this. Before going for diving one has to undergo a training for 20 minutes. If we clear this training then only we are allowed to dive. I decided to take the training, if I am not comfortable during the training I thought I can quit. We were only 2 members in that slot who were performing this dive. The diver came at 6:20 am and just gave a brief introduction about scuba diving. The way he explained made me to change my mind completely and I decided that I am going to dive no matter what it is. The trainer was so friendly and he boosted our confidence in such a way that we geared up ourselves to experience the best moment of our life. He made us to feel so comfortable during the training and said your safety is my responsibility so no need to fear for any condition. During the training we need to wear the diving jacket and an oxygen cylinder. The diver initially explained what are the challenges that one needs to face underwater. Later he explained how to communicate to the diver if we face any problems during our dive. He showed us different hand signs that we need to show him while we are under the sea. After this we wore the oxygen cylinder and told us to just put our face inside the water and breathe. Untill and unless you feel comfortable breathing inside the water they will not take us for the dive. Believe me it's completely different of how we breathe inside and outside the water surface and its not so easy. We did this couple of times just to ensure that we are completely ok with this. The training went off very smoothly without any hassles. Just to cross check the diver asked are you guys ready for the dive.? We said we are ready for it.
We boarded the speed boat accompanied by two professional divers with us. We went some distance from where I could barely see the shores. We were completely surrounded by crystal clear water. I was the one who decided to dive first. Once I was ready to dive the diver just pushed me from the boat. Ooh my god wat experience it was..!!! For a moment I didn't knew wat was happening with me. I was upside down and was completely wondering where I was. The moment I regained my sense I was astonished to witness the beautiful fishes around me. Such a colourful world it was. All words fall short to explain this feeling.so many different types of fishes and their vibrant colours. The diver slowly took me down and I was completely lost in this new marine world with those colourful fishes and corals around me. The moment I hit the sea bed, there was another surprise awaiting for me. It was a giant turtle named Bob who was just creeping towards me...!! I have never seen such a giant turtle in my life from so close.
I was there under the sea for about 25-30 minutes. Believe me guys this time frame is the best time of my life till date. Finally we came slowly to the surface and just relaxed for a while. Later I realised that I would have lost some precious moment of my life if I had not done this activity due to fear. It's all about courage guys. Just keep that fear aside and best moment will be yours for sure...!!! It all reminded me the quote "One cannot discover and connect with marine life in the ocean unless he has the courage to loose sight of the shore". I would definitely thank the whole scuba team who helped me in making my dream come true. Special thanks for the divers for their patience and filling the confidence and making the dream to reality. This was one of the best experience I have ever encountered in my life.
After the dive we were dropped back to the shore and we changed the dress and bid good bye to the team and headed to resort. We got freshed up and had our breakfast. We came to our room and packed all our luggages and checked out at 9:00 am. The driver dropped us to Neil port from where our cruise was booked to Port Blair. During this journey I was just recollecting my experience of this trip. We reached Port Blair at 01:00 pm, collected our baggages and booked the cab to airport. We had our return flight at 3:15 pm. We reached the airport at 01:30 pm and finished all security check in formalities and boarded the plane. We reached Bangalore airport at 5:30 pm.
And that's the end of our vacation. We were back with loads and loads of memories with tanned faces. Which was absolutely worth it. I remember a quote from one of friend who is also a travel freak like me. She used to tell "I'd rather feel good at my tan lines with plenty of memories rather than feeling good at clear skin with emptiness". These lines are so true for every travelling freaks. I sincerely thank my sister who took the initiative of this trip, planning the iterinary, implementing and completing without any difficulties.
#Teamtravelgoals #incrediblejourney #lifetimeexperience #Andaman&Nicobarislands
Frequent Searches Leading To This Page:-
top andaman tour package with ship, best places to visit in andaman and nicobar islands, top andaman tour package with flight from mumbai, andaman tour packages including flight, top andaman tour package with couple, customized andaman tour package