As the biting winter cold said goodbye and spring bloomed its way in, I decided to set out for a beach vacation with my friends. I had travelled to numerous hill stations across the country but it had been two years since I had romanced the oceans. And so, in an ambitious move, we decided to ditch the coastal towns of mainland India and head all the way to Andaman Islands. We bought last minute tickets, and before we could even fully prepare for the trip, we were flying over endless seas.
I looked below in wonder, excited to explore the secrets of the islands but at the same time, guilty of the impact that tourism has on their pristine beauty. While our thirst to set foot on undiscovered lands is insatiable, there's no denying that we harm the ecosystems of the places we visit. I usually travel around India with the expectation that I will witness tourist spots overcrowded and trashed. I was confident that Andaman would be no different. However, my journey to Jolly Buoy, a small island situated south of Andaman proved me wrong.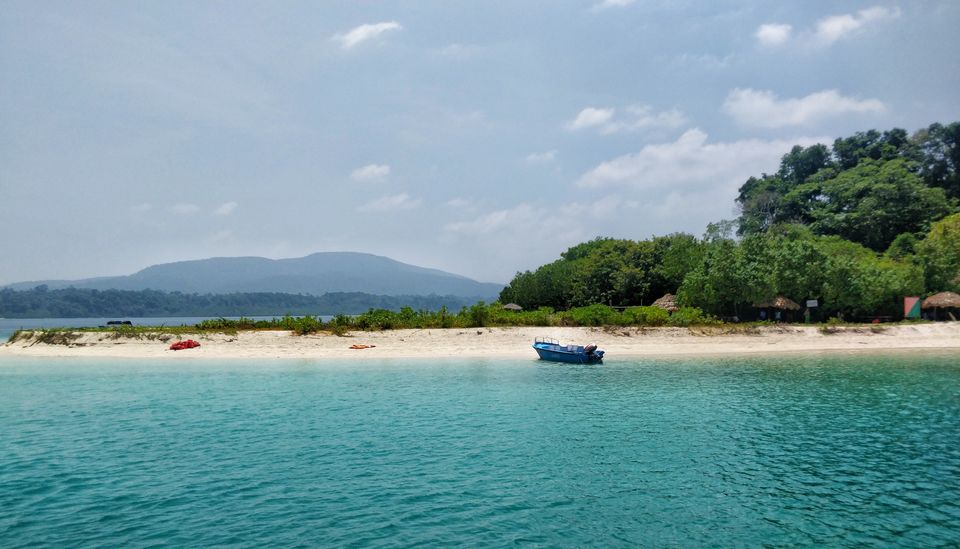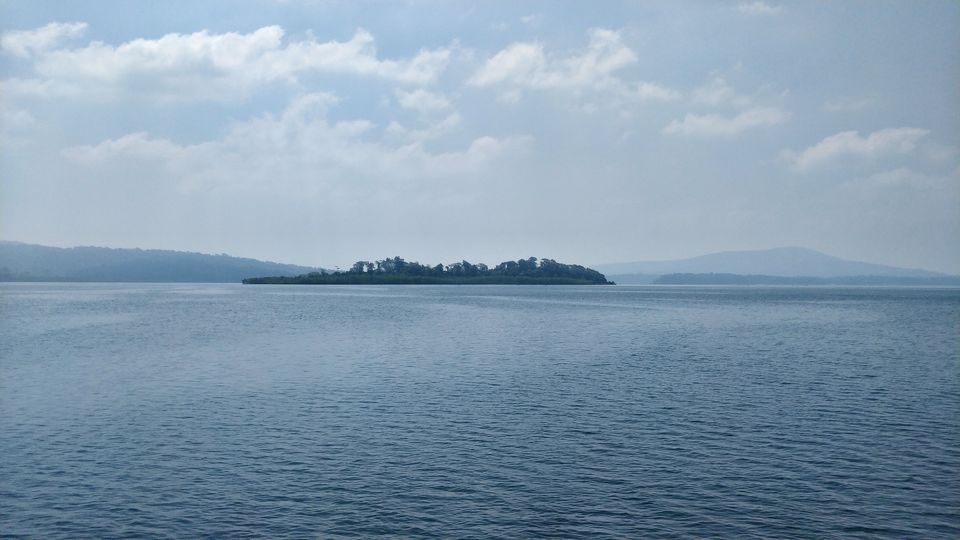 Located an hour's ferry ride away from Wandoor, Jolly Buoy is a highly conserved and protected island. It is a coral island where coral reef protection guidelines are followed to the T. For those of you who don't know, corals are so sensitive that they can die even at a simple touch of the hand. At the dock from where we were supposed to take the ferry, it became apparent that the management of Andamans was very efficient. There were strict rules that had to be followed and the checking was so thorough that it was inspiring.
Tourists were not allowed to take plastic water bottles to Jolly Buoy. There was a well-organised system of renting clean Milton bottles at a basic cost of Rs 200 per bottle. This money was returned once we submitted the bottle back.
No polythene or plastic were allowed either. I had packed a few plastic bags for my wet clothes, however, I was politely asked to remove them from my bag.
At the same time, even alcohol and juice bottles were rejected so as to protect the island from getting trashed.
I was also quite surprised to learn that that there was a limit on the number of people who could visit the island at one time. Even though the main source of income for the residents of Andamans is tourism, I was happy to see that they had prioritised the conservation of Jolly Buoy over earning more money. Only a few ferries function between 6.30 am–9.30 am, and they are strictly not over-loaded with more than 25 people. The ferry I went in could have easily accommodated 50 more passengers, but did not because of the cap on the number of tourists allowed.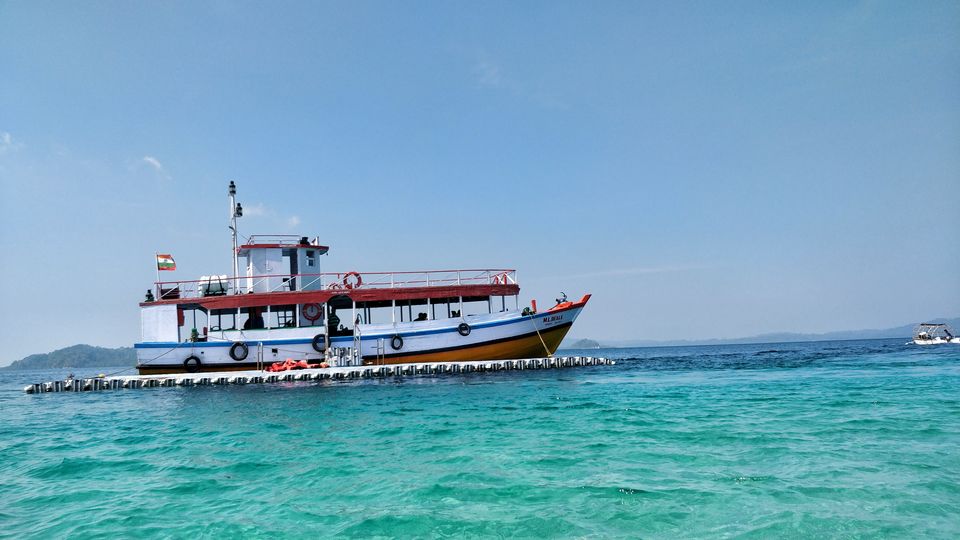 As we made our way further in, we saw thick mangrove forests and immensely clean waters that were so clear, it seemed like we were floating on glass. I thought that this would be the perfect place for snorkelling and scuba diving, however, I soon learned that all underwater activities had been banned a few years back. For a change, this step hadn't been taken because a tourist had got into an accident or was attacked by a sea-creature, this has been done to protect marine life from us humans!
When we reached the island, we noticed that there was a demarcated area on the beach for swimming. This has been done so that we don't pollute the water, don't wander around harming marine life and more importantly, the corals.
As we stepped into the island, the lack of commercialisation and man-made structures baffled us. Unlike other tourist spots, there wasn't even a single shop that was selling food, water or snacks at Jolly Buoy. The island was left in its natural form, with minimal human intrusion.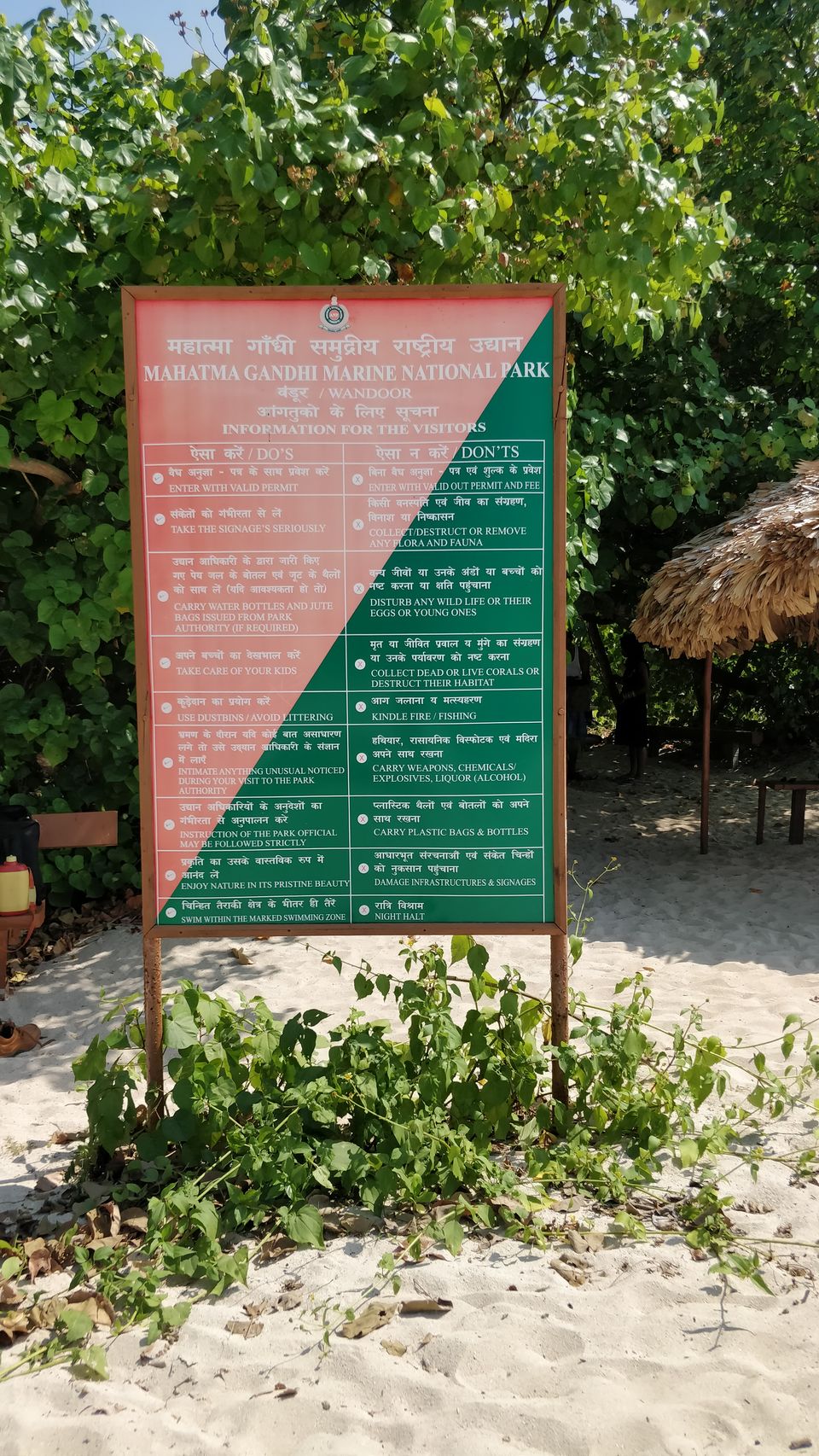 If these rules weren't enough, there was a long list of dos and donts for tourists on the island. A few tourists around me were cribbing at the inconvenience caused in light of these rules. However, as a nature lover, I couldn't be happier to experience the island in such an unadulterated condition.
Standing on the beach, I soaked in the enchanting view. It was almost magical how different hues of blue fused together to form a grand ocean. These shades looked stunning against the beach's white sands and green cover. The beauty was overwhelming; my reality felt like a distant dream that I had once lived and now, I was floating in paradise.
Returning from this blissful experience, all I could think about was how important it is for every tourist attraction to have such rules in place. If steps to protect our tourists spots are not taken, they will lose their charm and value forever. I went to Jolly Buoy as a tourist and returned with utmost admiration for the place and the way it has been administered.
All pictures in the article have been taken by me and cannot be reproduced without my permission. You can follow me on Instagram here for more photos and stories from my trip to Andamans.
Been to a place that you loved? Write about it on Tripoto and share your story!
Get travel inspiration from us daily! Save and send a message at 9599147110 on Whatsapp to start.