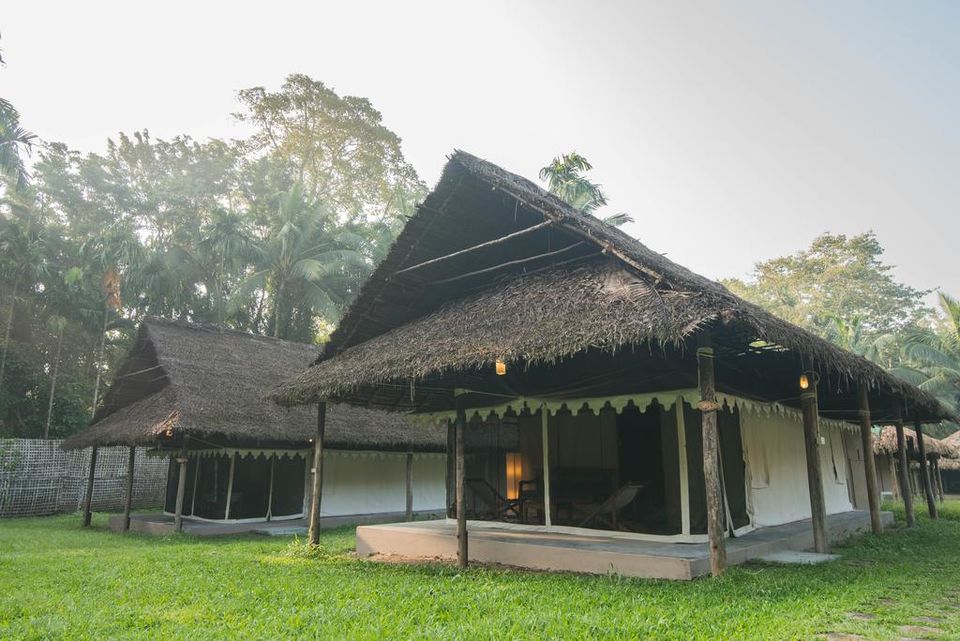 They say that a family that eats together, stays together. Well, I personally disagree with that and rather believe that it is a family that travels together is one that really stays together. The madness of modern day lives and our hectic schedules have affected us so much that we tend to forget the importance of being close to the ones that matter the most, our families.
We tend to forget the need of taking that much-needed break every once in a while to bond with our families and make up for all the times we spend away from each other. If you happen to be lucky enough to have realised that and have successfully managed to break the shackles, here's where you should be heading to for the perfect family vacation in the most pristine tourist destination in India, Andamans.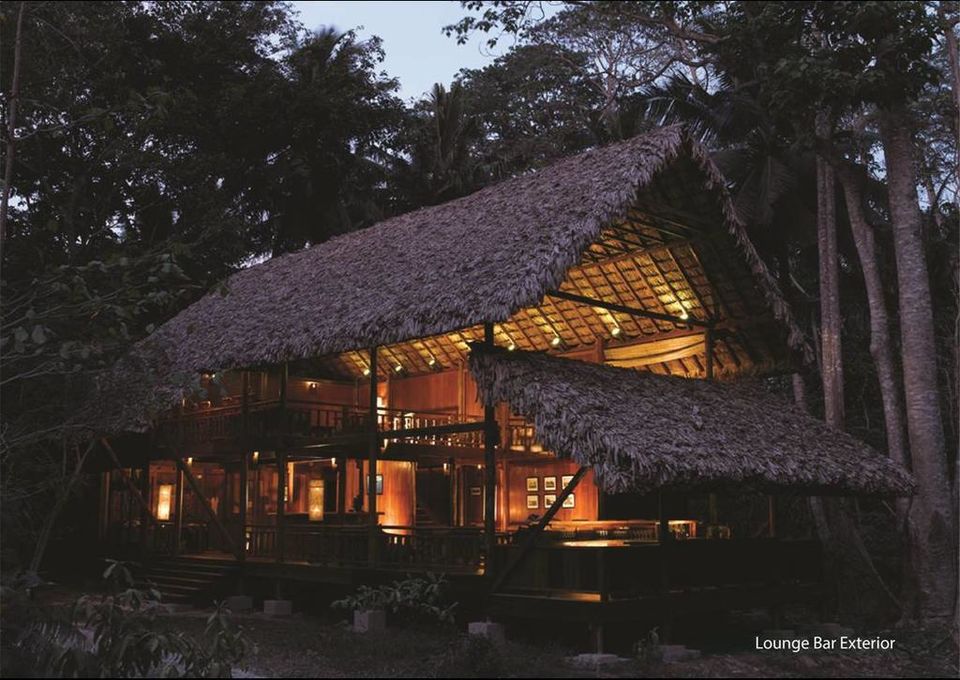 Made For
Barefoot at Havelock is the ideal holiday destination for families looking to disconnect completely from the outer world and bond together while experiencing nature in all its glory.
About the property
First opened back in the year 1997 as a haven for backpackers on the shores of Radhanagar beach, Barefoot underwent a complete makeover and thus, Barefoot at Havelock was born. Right from the moment you step foot into the property, you are told to remove your shoes and walk barefoot in the wooden floor lobby. And this is just when the process of bringing the guests on the same page as Barefoot's core ideology kicks off.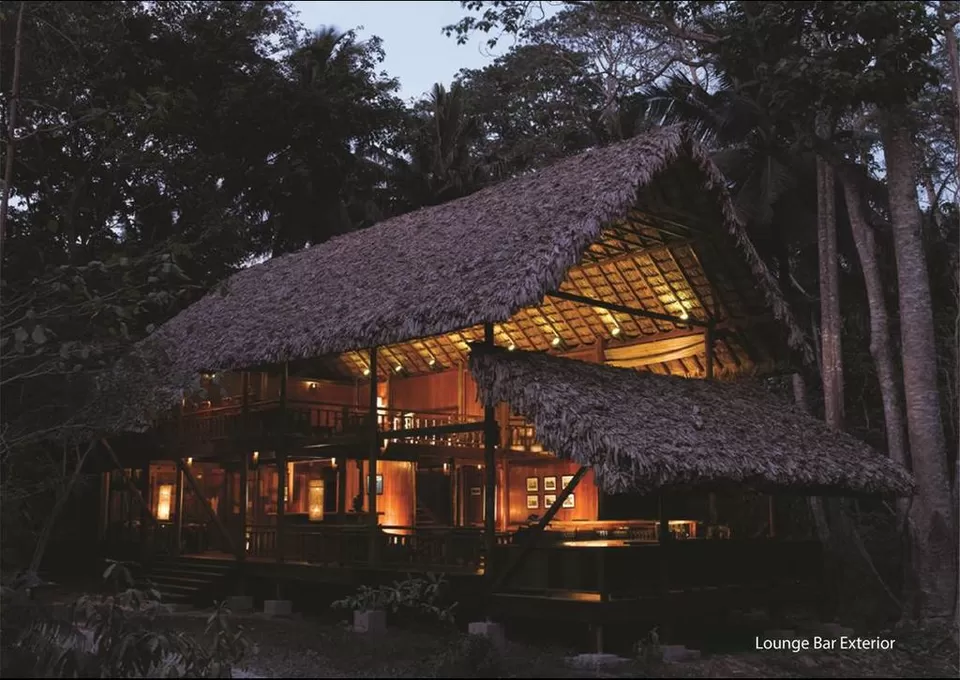 Constructed solely out of naturally-available materials, Barefoot claims to have been inspired by the natural beauty of Andamans and aims to connect it's guests with nature and take them back to their roots. The resort takes pride in not providing any television, internet or even mobile connectivity and rather encourages guests to set out into the tropical forests, take a peaceful walk on the pristine beach or simply laze around in one of its 31 luxurious thatched villas or cottages.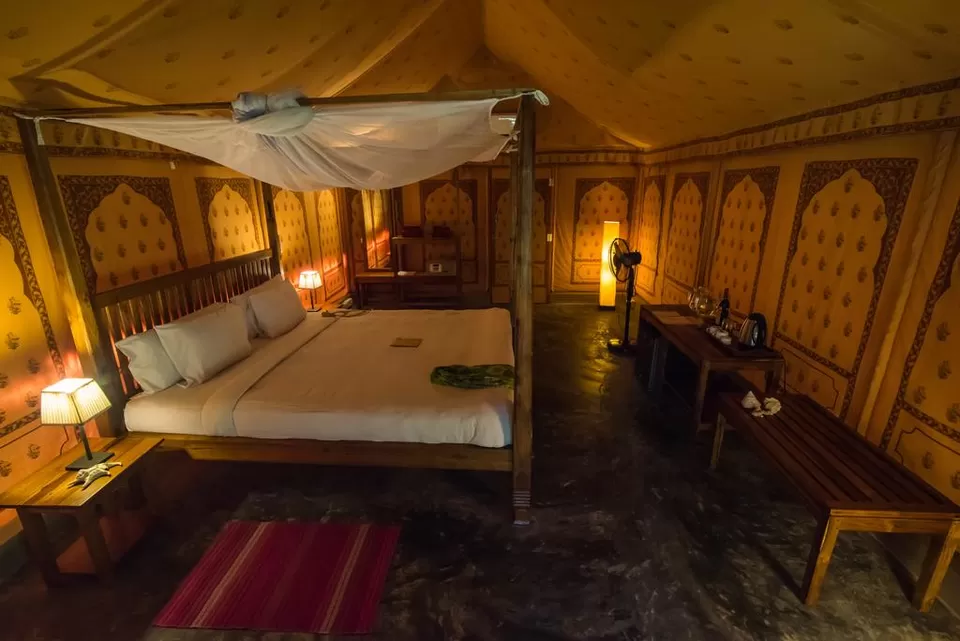 The intricately designed villas and cottages are adept with all the basic amenities and are extremely spacious, clean and air-conditioned. While the resort maintains simplicity in its architectural style, there's no compromise on pampering the guests with facilities such as walk-in jungle showers and lovely sit-outs with each villa/cottage that make for the perfect spot for your cup of morning coffee.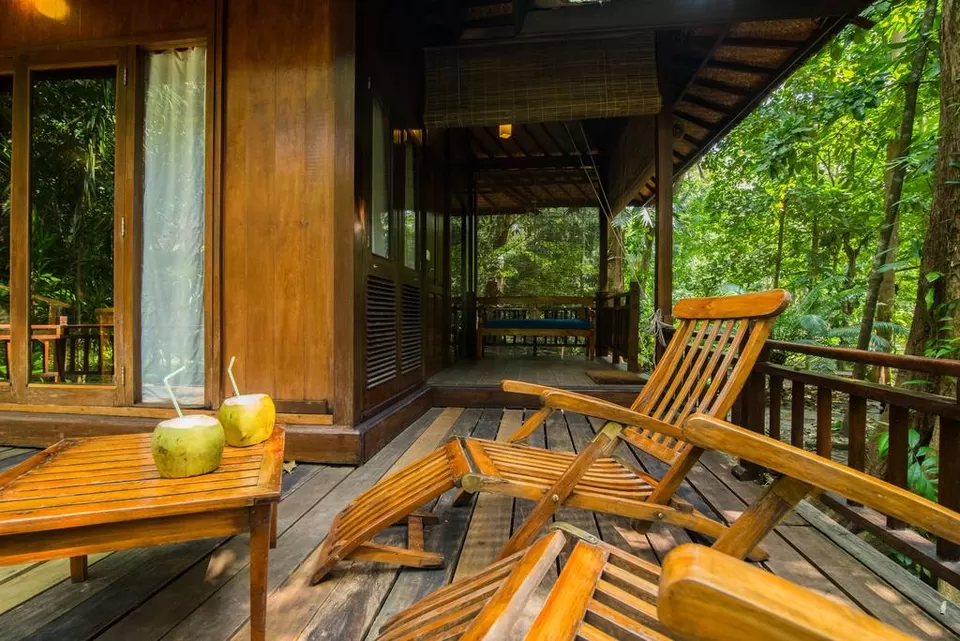 Cost
Starting at ₹14500 per night, the villas and cottages at Barefoot have a maximum capacity of three adults or two adults and two children while the duplex villa can accommodate up to four adults and four children. Guests have an option of either opting for the a-carte-menu or pick the fixed price food menu which costs ₹1300 per person per meal.
Food
Located at a stone throw's away from the famous Beach No. 7, Barefoot takes immense pride in serving some of the freshest seafood delicacies you'd ever taste. Keeping in tandem with their core beliefs, the skilled chefs use locally produced ingredients while the in-house farm ensures an organic supply of dairy products.
Best time to go
Havelock experiences mild winters between October and February when the temperatures hover around 15 and 34 degree Celsius. This makes it the ideal time to visit the picturesque island, as all activities and water sports can be planned easily.
How to get there
The closest metro city to Havelock Island is Chennai and here's how you can reach Havelock:
By Air - The closest airport to Havelock is Port Blair. A flight from Chennai to Port Blair will cost approximately ₹5000 with a travel time of 2 hour 15 minutes. Once you get down at Port Blair, catch a ferry which will get you to Havelock in approximately 3-4 hours.
By Water - If you plan on going the extra mile, book a cruise from Chennai to reach Port Blair in 2 days and 3 nights or 3 nights and 2 days depending on when the ship sails. From Port Blair, catch a ferry to get to Havelock.
What to do here
Oma spa - Barefoot makes sure their guests get the ultimate relaxing experience, and the best way to relax with your family is to head to the in-house Oma spa. With spa therapies for people of all age groups, the spa has something for everyone. The highly skilled staff specialises in Western as well as Eastern holistic massage techniques which relax the body and cleanse the soul.
Scuba diving - The pristine waters and rich biodiversity of Andamans make it not only the best scuba diving spot in the country, but also one of the best all over the world. The in-house diving team ensures that guests are taken to the best diving spots for an experience that is bound to last for a lifetime.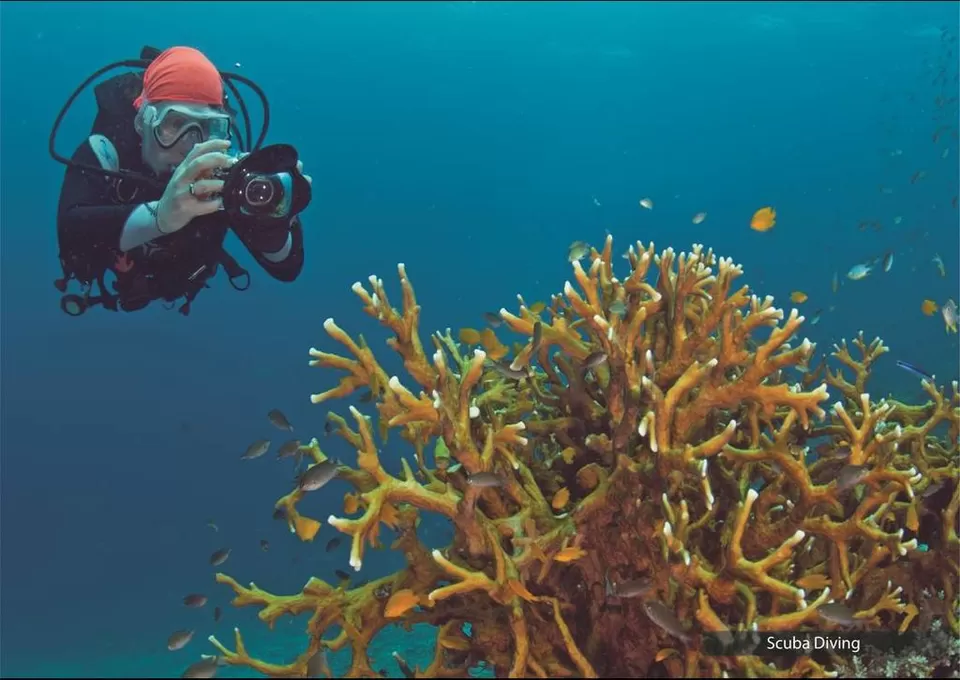 Kayaking - Havelock also happens to be a haven for adventure enthusiasts, and the trained professionals at Barefoot take special care to make kayaking an enjoyable experience for the entire family. While novice kayakers can explore the mangroves, seasoned enthusiasts can venture into the open ocean and test their skills on the heavy tides under the guidance of professionals.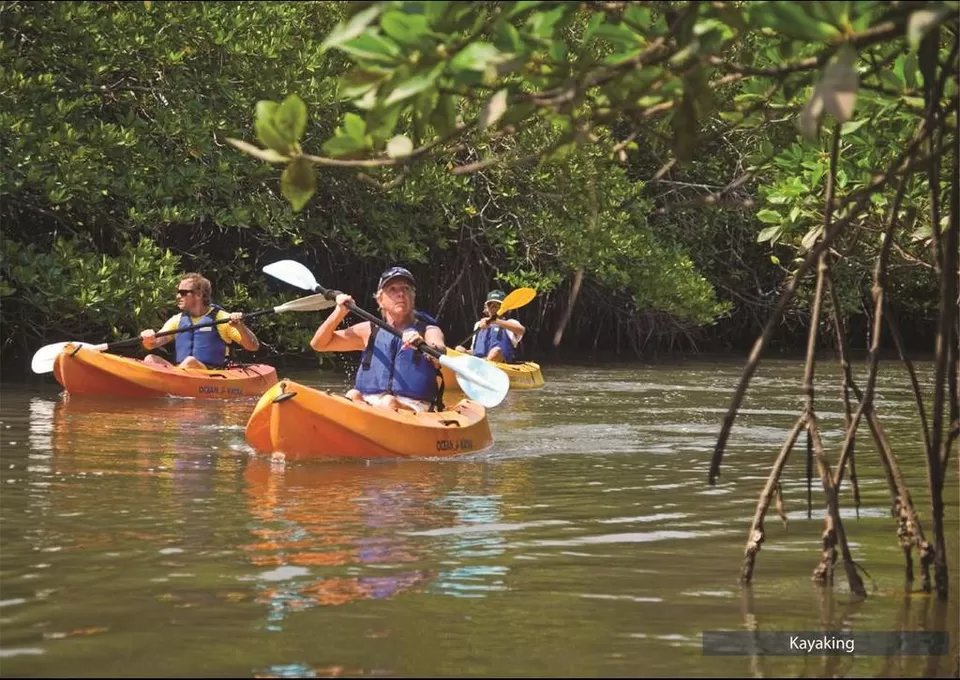 Nature walk - If venturing into the waters isn't really your cup of tea, then you needn't worry when at Barefoot. The property is itself surrounded by lush green tropical rainforests, so all you have to do is step out of your cottage, and in a flash, you'd be in a world full of beautiful flora and fauna. Venture out, take paths less travelled and explore the island in the best way possible.