"Oh, you want to travel alone, so fancy!"
"Travelling is a bourgeois pleasure, not everyone gets to enjoy."
"Why are you going alone? No friends to accompany?"
"Wow Riyanka, I envy you. I wish I could also leave it all and go…"
"Why Pondicherry, of all the places? Are you a meditation person?"
This isn't all, there were thousands of other reactions that I've faced – some people appreciated, others questioned, and a few criticized. But undoubtedly, all those reactions made me believe in my dreams more than I've ever done.
I am yet to understand whether travelling alone is fancy or not, but yes, it does something to you that makes you appear "more fancy" to others who are otherwise stuck in their 'not-so-desired' life. Waking up to nothingness has a beauty of its own – and letting the day unfold without much thoughts is something that I've always desired. How beautiful it is to not rush through the traffic and sit by the sea watching the waves break on the shore… Travelling alone has helped me be more confident about myself and develop my communication and decision-making skills in a way that I couldn't have developed in an otherwise monotonously comfortable life.
I loved my job, but I loved my dreams more. For the last one year, I've worked without keeping a track of hours, and saved as much as I could, so that I could have this pleasure of escaping the cacophony and breathe the freshness of places around the country. When people go and drink in the pubs, that doesn't seem enough of a bourgeoisie act to them, but when they see people travelling, they easily make a comment on it – I can't do anything but laugh at this, because they seem to be dealing with a hypocrisy that they themselves are yet to overcome.
Everyone has a specific dream, and I feel good about whatever my friends are doing. Each one of them, no matter wherever they are, have been supportive enough and they have always known my wanderlust attitude. Perhaps they aren't accompanying me physically, but they have all been vital parts of the journey.
To everyone who said "Wow" knowing about my journey, I hope you all will have your chance of setting out, someday or the other. I had once read it somewhere, "India is too vast a country to be explored in one lifetime" – so, whenever you feel like, take the step, start exploring your city first, and you never know, slowly you'll gather enough courage to set out for a distant destination.
And, I've always been a mountain person – I get immensely charged up whenever I think about the sun-kissed peaks and smell of wet earth. But I felt that I've not seen the waves for long, and there was a friend whom I hadn't met for 9 years, so choosing Pondicherry wasn't a difficult decision. She was my first friend in school, and life has changed many folds since we last met. That stupid friend of mine, who used to jump into my lunchbox, is a married lady now, and I couldn't hold on to the tempt of spending some quality time with her. Yes, meditation definitely was another major reason to head towards Pondy.
With a rucksack and a camera, when I board the local buses, there's a feeling of containment – a feeling that can't be priced, a feeling that can't be explained, a feeling that is way more satisfying than the first day of the month when I received the bank's SMS.
Dream, and try fulfilling it, because nothing else in the world would matter much if you can't live for yourself.
I realized that for once in life, we all need to let go of what others have to say, set the rule books aside, stop worrying about "What will happen if…" and do what we have always wanted to.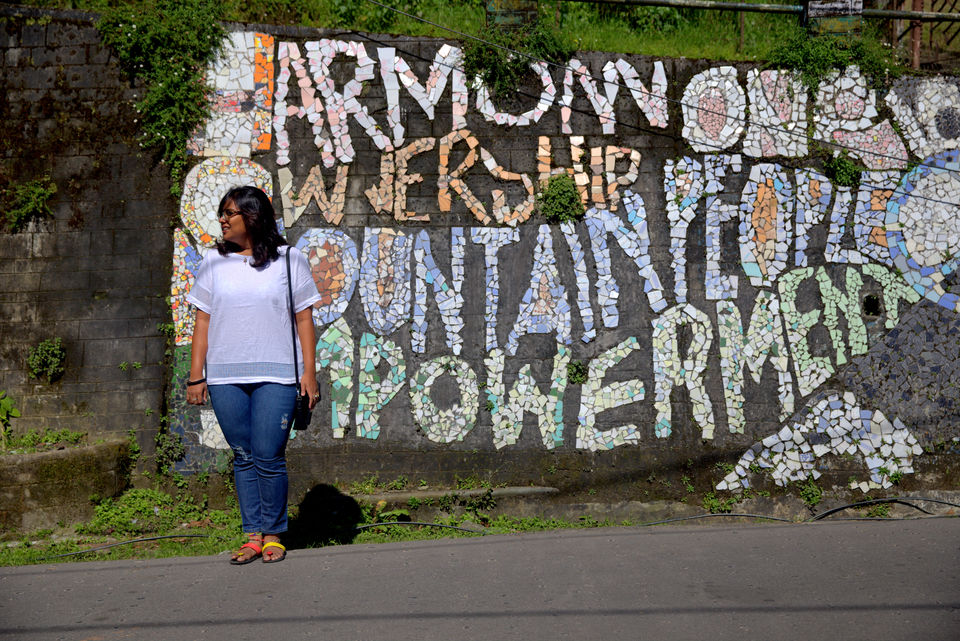 This article was originally published on WordsWeaveStories.