Afternoons are lunch times and also the best time to visit some tourist attractions, especially to those which have limited opening and closing schedules. After witnessing the early sunrise in Auroville beach, I thought of exploring some part of the Pondicherry city and Auroville's popular tourist attraction "Matri Mandir", people call it as Golden Globe. The route to visit that Globe is something should not be missed
The availability of cabs and auto rickshaws are very limited and they also charge you like plenty of money. It's better to opt for bike rental to roam around the city. Me and my boyfriend has decided to take the bike for rent. So, after inquiring about the bike rentals, we found a shop in Auroville on the main road. These people also have their other shop in the city of Pondicherry.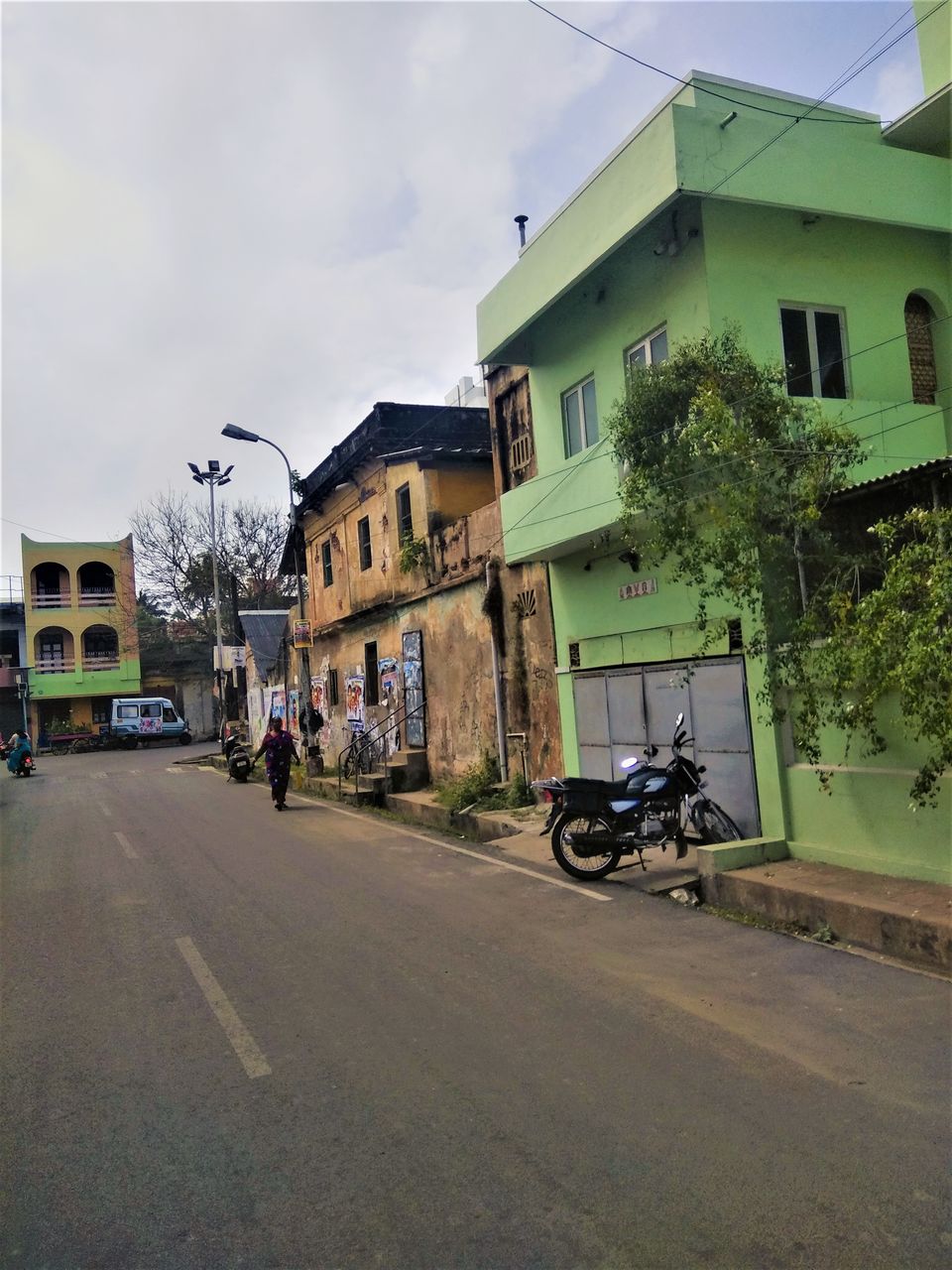 The business of bike rental was one of the happening businesses in Pondicherry. Due it's uncountable visitors, people take bike for rents and they are quite affordable too. We took a FZ bike for 1000 rupees for two days. All we had to do was to submit the copy of Driving License. We hired a bike and started exploring the city.
Unlike other cities, Pondicherry was so well maintained, clean and huge roads with a tincture of nature touch. I could see many coconut trees everywhere. The cool sea breeze gives the coastal vibes in every moment. Best thing was the petrol rate was also cheaper than other cities because Pondicherry is a Union Territory and also exempted from tax too. One can have an affordable trip if they opt Pondicherry as a destination.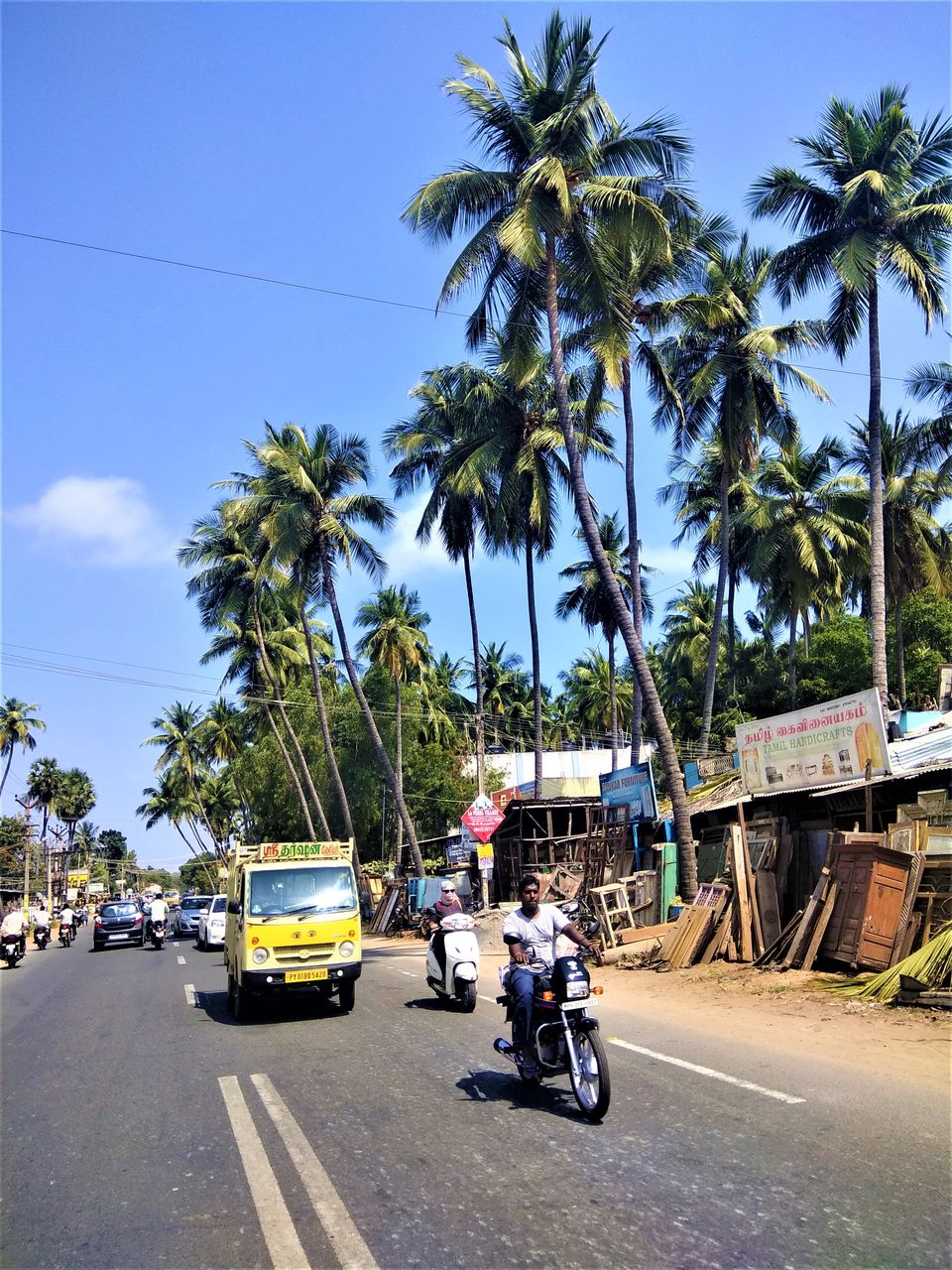 As I'm a European culture lover, I found many French people who resided over there since ages. They are almost Indians and their lifestyle is quite simple too. You can find French people hanging out on their cool bikes and cycles. You hardly find them in lavish cars. Exploring Pondicherry was more about the lifestyle of the people in the lap of nature. They were very simple yet elegant too.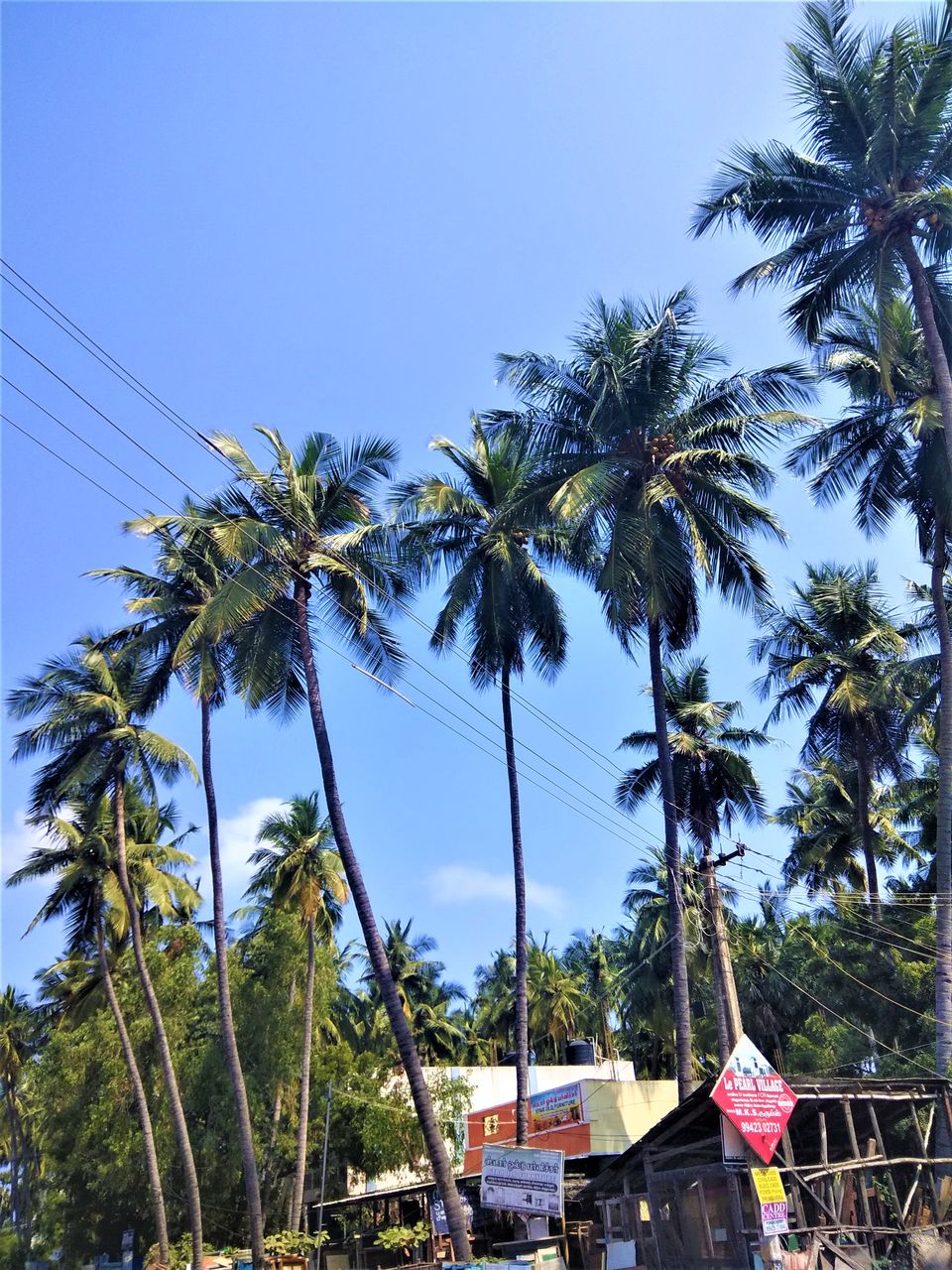 So, there was this popular French place in Pondicherry named Baker Street. No visitor to Pondicherry won't leave the place without visiting Baker Street. It's that famous in Pondicherry. One can only find all the French recipes, especially various types of baked food and chocolates. It was Republic Day, when we went to Pondicherry. We went inside and totally got confused regarding what to order over there. After a lot of discussions, we ordered two Croquet Madame with Sparkling waters. Croquet Madame has made up of total cheese and it was one kind of Sandwich. There was a lot of cheese on the table that day. It was huge for our tummies too. We had them and explored the bakery a bit and stepped out.
The temperatures in Pondicherry are always high. Even that day, we were roaming under the hot sun by wearing eye shades. After filling our tummies, we decided to visit Golden Globe. It was one kind of the Ashram and Yoga place. There was a history of various kinds of flowers and their meaning of existence. It has built on based on that one point on earth where one could meditate to reach the center of the Universe. That place was the serene and the only place where one could perform meditation to the core. Reaching Matri Mandir was the tiresome one.
I definitely won't recommend visiting this place if you are impatient to walk and not a nature appreciator. You better skip off this place because I myself couldn't be able to walk to see the Golden Globe.
But the route to Matri Mandir was inexplicable. The wide roads with huge trees either sides which gives people the shady tour under those huge trees were amazing. On our way, we found many French people who were staying over there deep inside of Auroville. They have their own French Colonies and not everyone is allowed inside. So if you want to strike the conversation with them, you better talk to them outside. Their lifestyle was so curious to know. I still wonder how could they stay in a very simple way with an austere lifestyle. We had to travel around 12 to 15 kms inside the Auroville from Auroville village main road to reach Matri Mandir.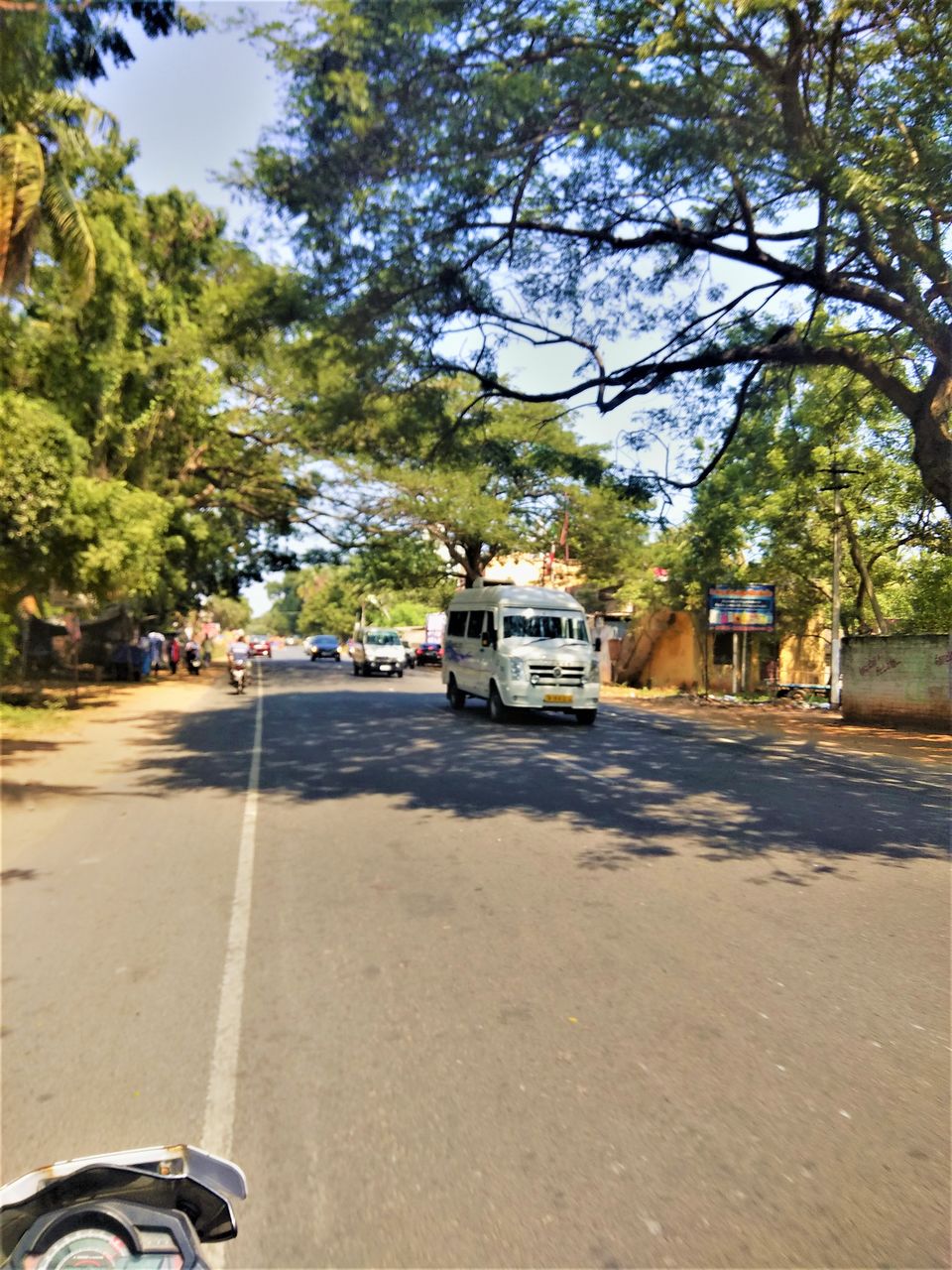 Vehicles weren't allowed till the Golden Globe. Hence we had to park in the huge parking lot where the space got filled up with too many vehicles. The visitors to that place would be thousands in number every single day and even more in weekends and public holidays. The walking route towards Matri Mandir was sandy, dusty, rocky and it was full of nature. I found huge varieties of trees, flower plants, medicinal plants, various types of bamboo trees and many more. That was the concept of Matri Mandir. It was all about Mother Nature. The trees and plants are the main reason for the existence of life on earth because the life cycle starts from plants itself and the plants depends on Mother Earth.
After a lot of tiresome walking towards Matri Mandir, we have visited the Grand Golden Globe. It has four pillars supporting it to stand in the vast place around. Four pillars have four types of significance and represent the four directions and four avatars of Mother Earth. If you visit the Golden Globe, try reading the history and significance of people. It was interesting to read unknown facts of Nature, Mother Earth and Integral peace attainment through Yoga.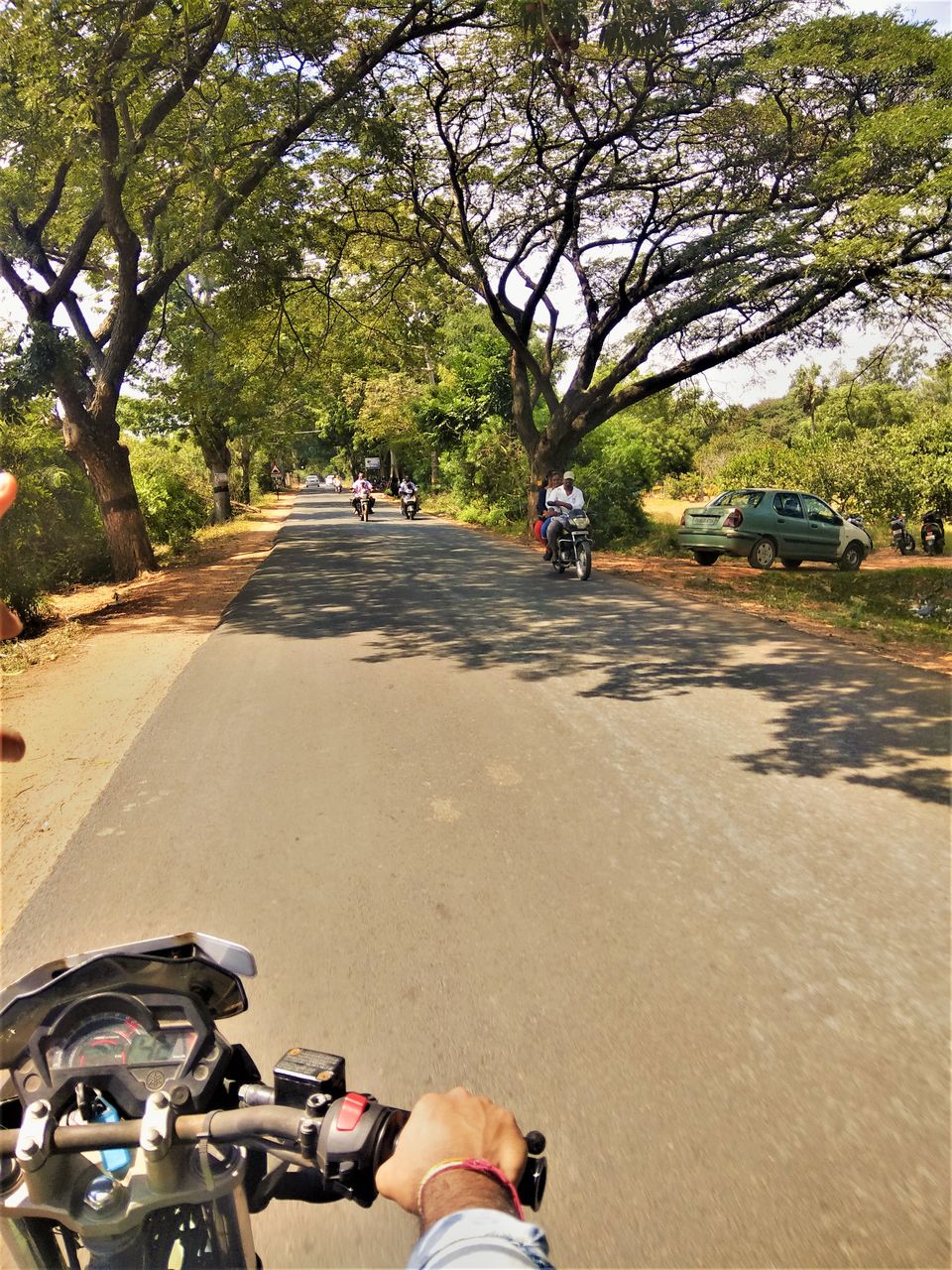 The free traveler cab service was quite relieved when we left Golden Globe after visiting it. One could board the free traveler services to get back to the Parking lot to collect vehicles and exit. We were exhausted to the core. Though the walk was quite tiring, we loved visiting it and knowing about it.
While returning back to the Auroville Village, I found many French boutiques on the either sides of the road and they were selling clothes, accessories, interior decorators and different kinds of lights. It was fun visiting them and shopping over there.
Before returning to our hotel space, we thought of grabbing a few beverages. Trust me, the one more reason to love Pondicherry was the alcohol. Don't take me as a cheap creep, but yes, the variation of prices was too much to handle. And there won't be any dry days to be followed in Pondicherry. There won't be any extra taxes on alcohol and the liquor is cheaper. We grabbed Whiskey and Vodka from a local store on Auroville Main Road and headed towards our Hotel to get relaxed for a while as we were already exhausted like crazy.
I'm suggesting you to visit and explore the French cafes and restaurants, especially Baker Street. And also be patient enough to walk till Matri Mandir, if you plan to visit it. But even though, you don't have any interest to visit the Golden Globe, try exploring the route towards it because the bike rides in that route would be fabulous any day any time. And yeah, don't drink too much just because the liquor is cheap in Pondicherry. Trip shouldn't be messed up right.