Pondicherry, now known as Puducherry, has a lot to offer than just the renown fact of getting the cheapest booze in India.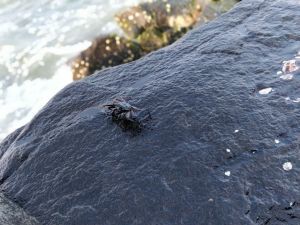 Say hello, to our Little friend!
I had a chance to experience this place only with the expectation of hot summer of the South and a chance to get high but got an altogether different kind of experience. There are a lot of beaches to enjoy there. If you are a beach person just like I am, then this is no less than Goa for you with its clear blue waters which will leave you mesmerized. The Rock Beach is usually where you'll find hotels or home-stays to spend your vacation. If you look closely, you can see some sea animals like crabs sweeping up the rocks. 'Le Café' is located at the beach-side and has a variety of things to choose from. It is basically famous for its variety of caffeine available but has many breakfast combos available for an early start.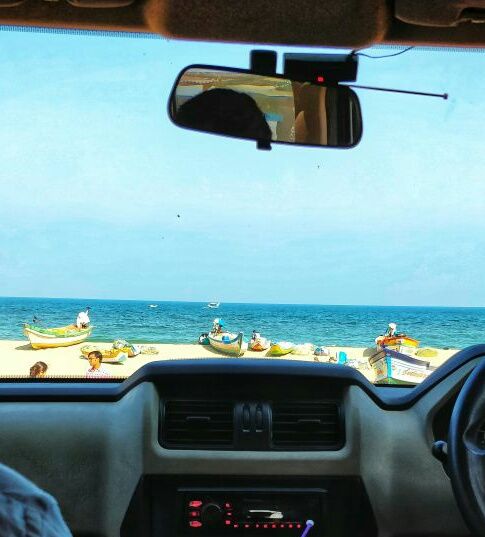 Next, on our list was the Paradise Beach. It's located on another side of Pondicherry and the best way to commute in Puducherry is to have your own vehicle or rent one from there. It's a little difficult to reach there as the roads are not exactly very proper, and it is advised to reach there in day time itself. At night, the route to reach there isn't safe. That beach has what the Rock Beach couldn't cover, the opportunity to get drenching in the beach-waves.
For northerners, you can find some places to eat north Indian food as well, but it won't be very well prepared, so one should either go for South Indian Food or go for the kind of food, Pondicherry is known for, i.e., French food!
We ate at a 'Café des Arts' and I must say, it was worth the wait. We started our French food journey with Nutella and banana waffles, went on to Tartines, Ratatouille flavoured crepes, croissants and so much more. The food was delicious and the ambience was very calm. This place was full of French Vintage products like clothes and wall decor. People would come here and sit for hours just to read and leisure.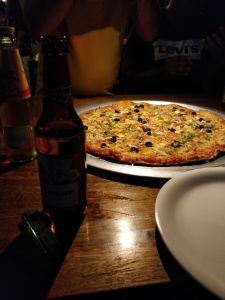 For dinner, we went to Café Xtasi which is known for its Grilled Pizzas. The pizza was as big as it gets, literally. You can choose from the variety of Vegetarian and Non-Vegetarian Pizzas that they have to offer and just like the size of it, the taste was amazing too. The pizzas are best eaten with beer.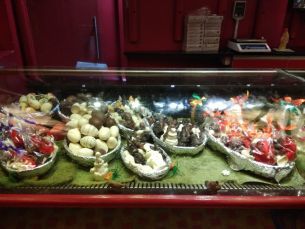 The next day, we went to the Serenity Beach. In order to reach 'Pondy' beaches, you do have to drive through the narrow lanes but, the views are all worth it. The breath-taking view of the sea took me to another world. Finally, we went to Baker's Street which had so many kinds of chocolates and baked eateries so beautifully kept that you would want to take it all.
Amazing food, breathtaking views, peace and calm is how I can sum up Puducherry.
Frequent searches leading to this page:-
pondicherry solo package, tour packages from mumbai, mahabalipuram tour packages, best hotels, pondicherry tour packages from ex delhi, pondicherry family tour package, pondicherry itinerary for solo trip, pondicherry budget package, pondicherry tour cost for 5 days, pondicherry island tour package, pondicherry rameshwaram kanyakumari tour, pondicherry local tour package