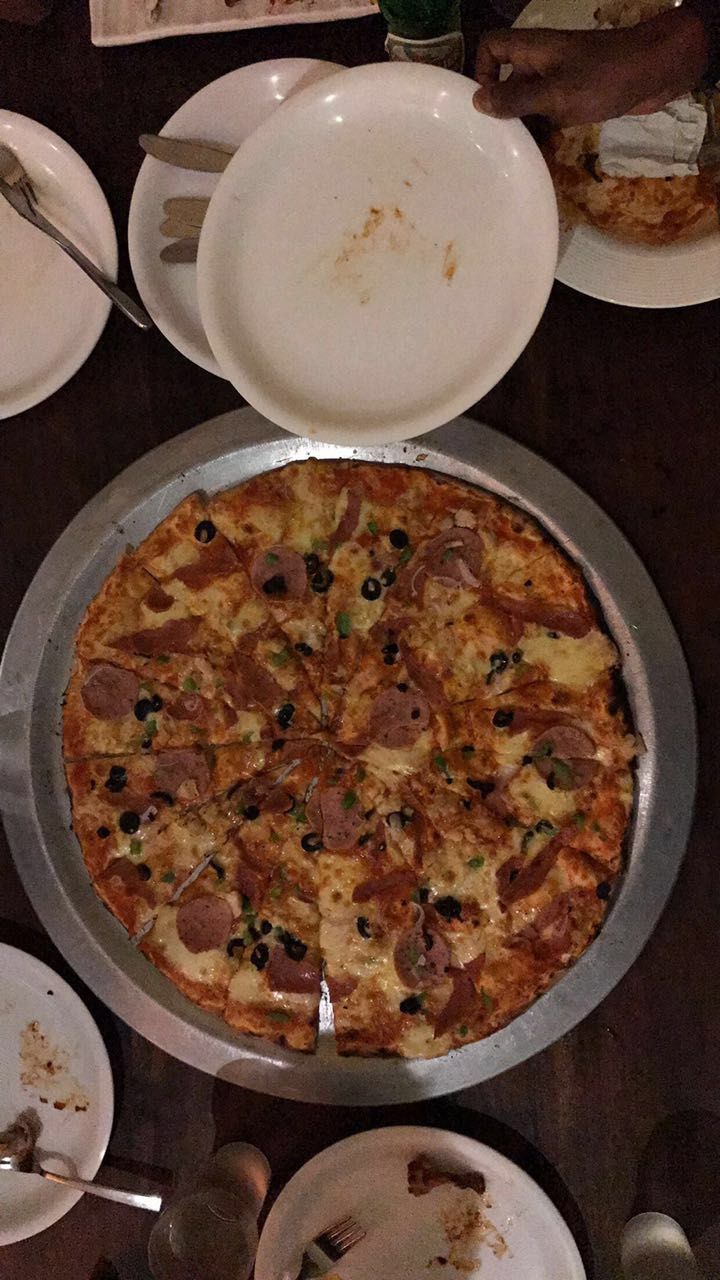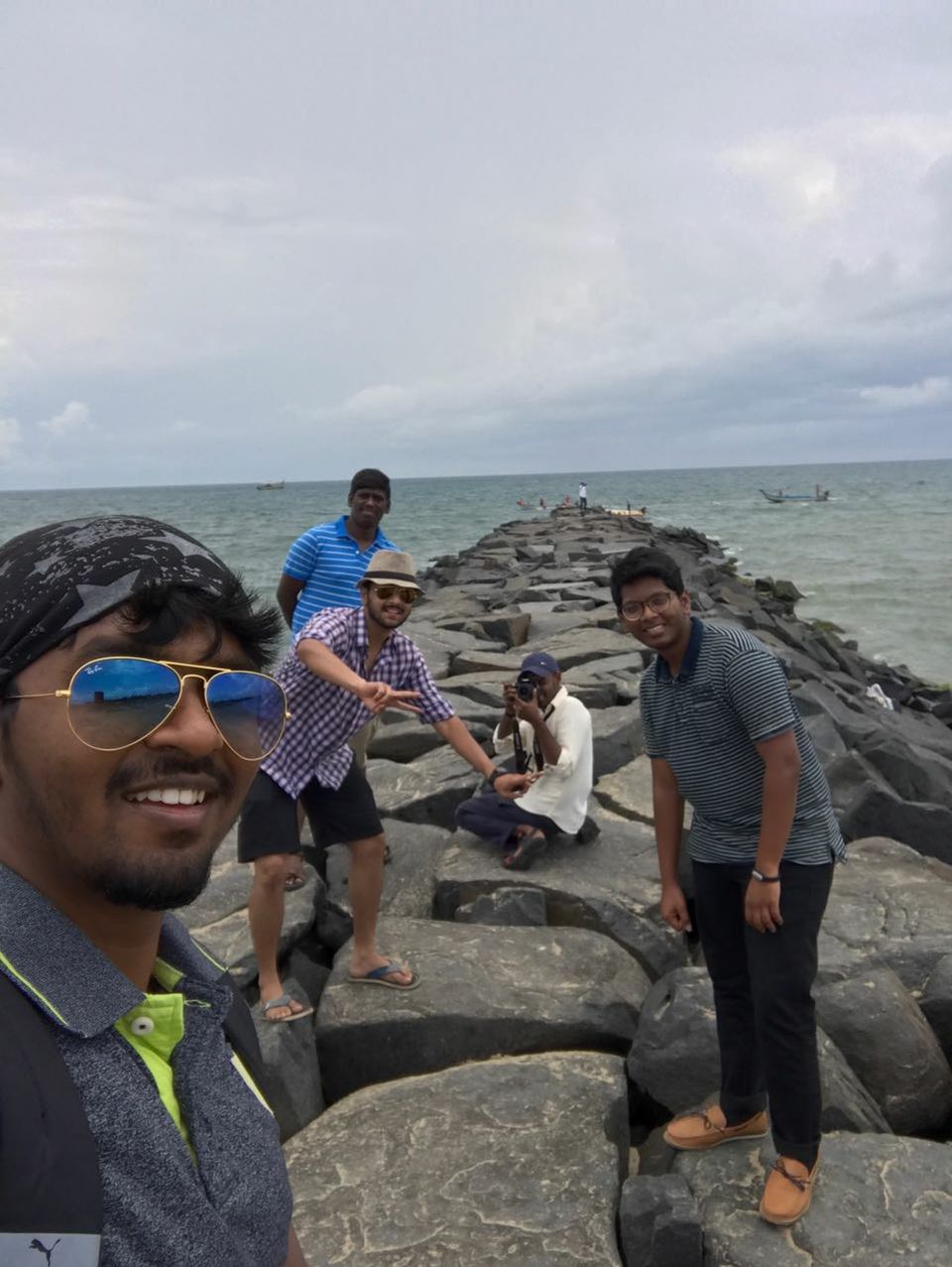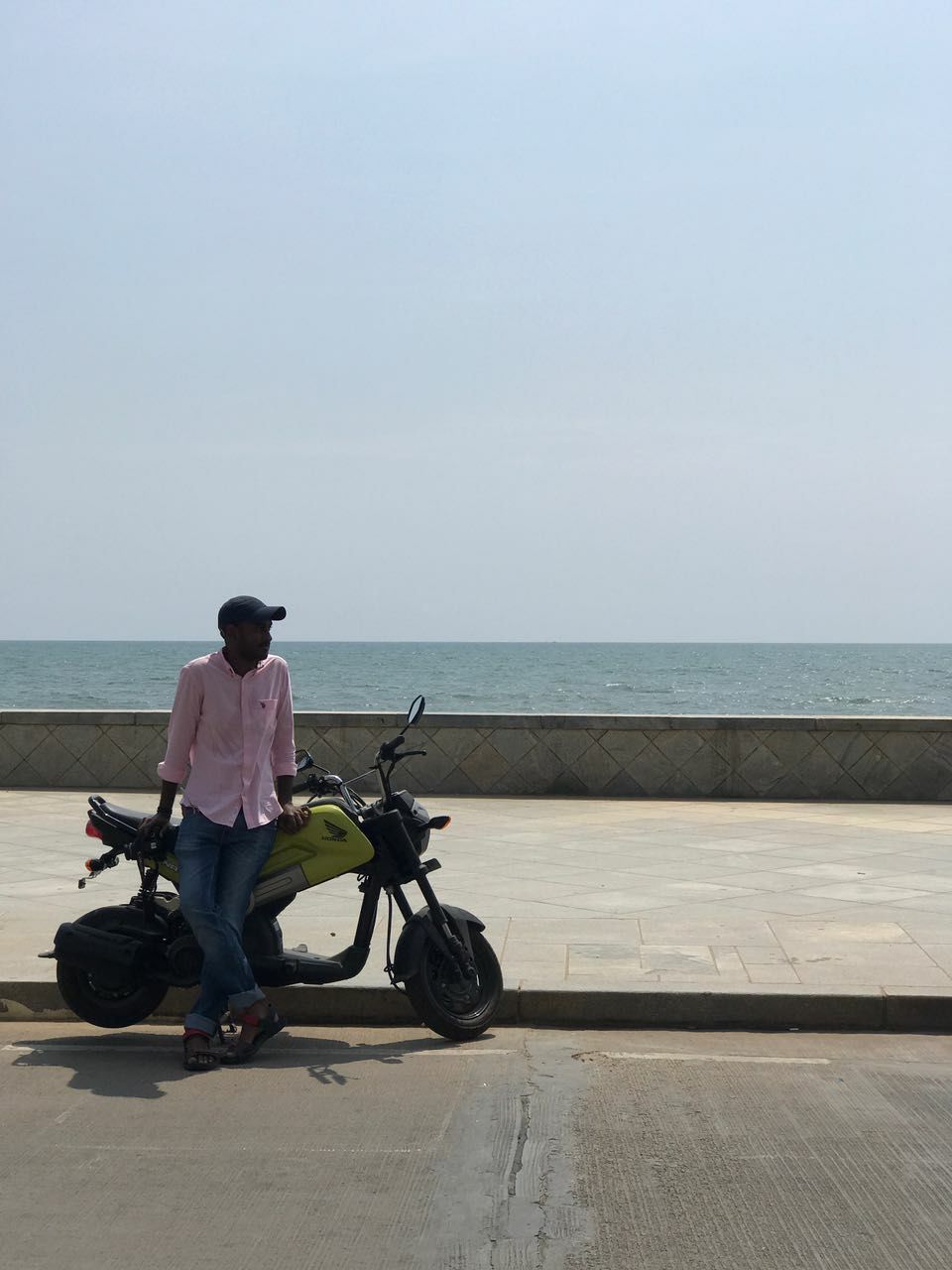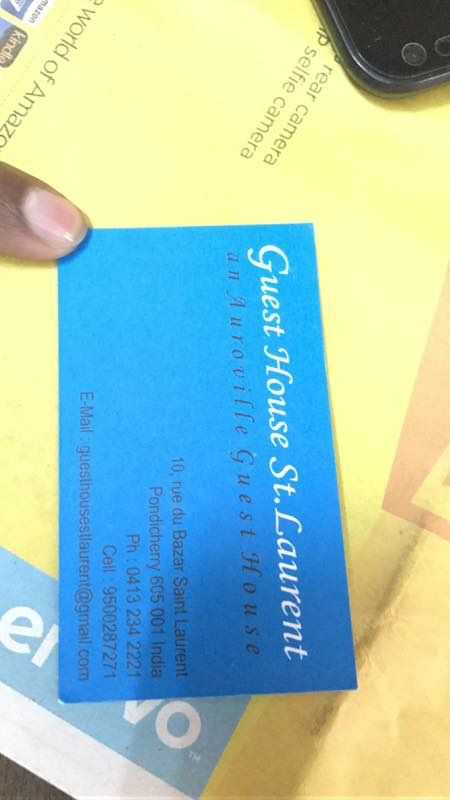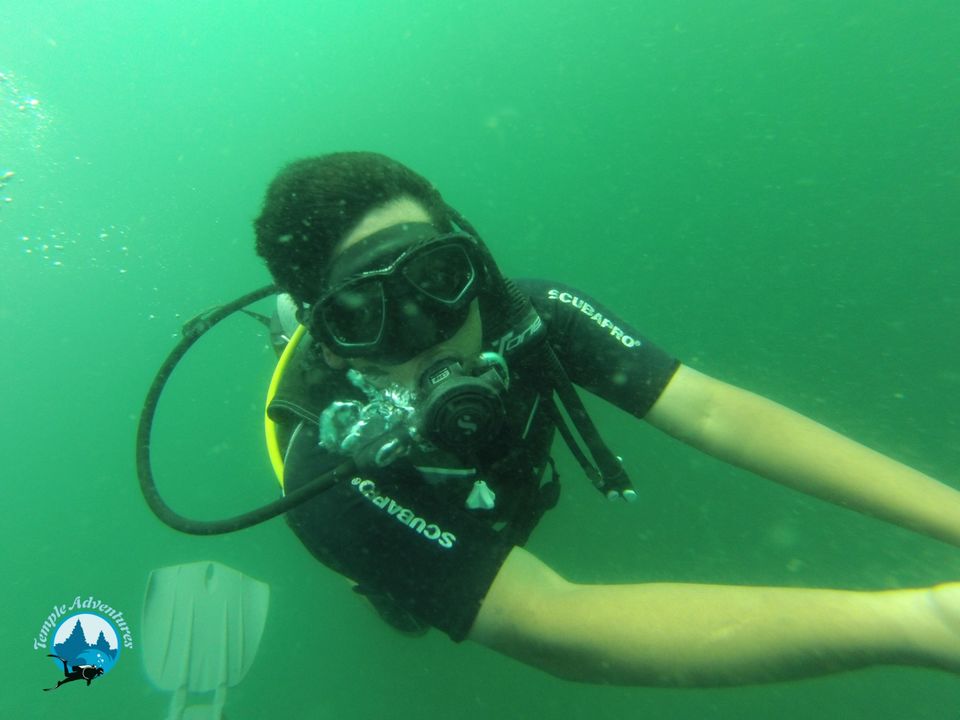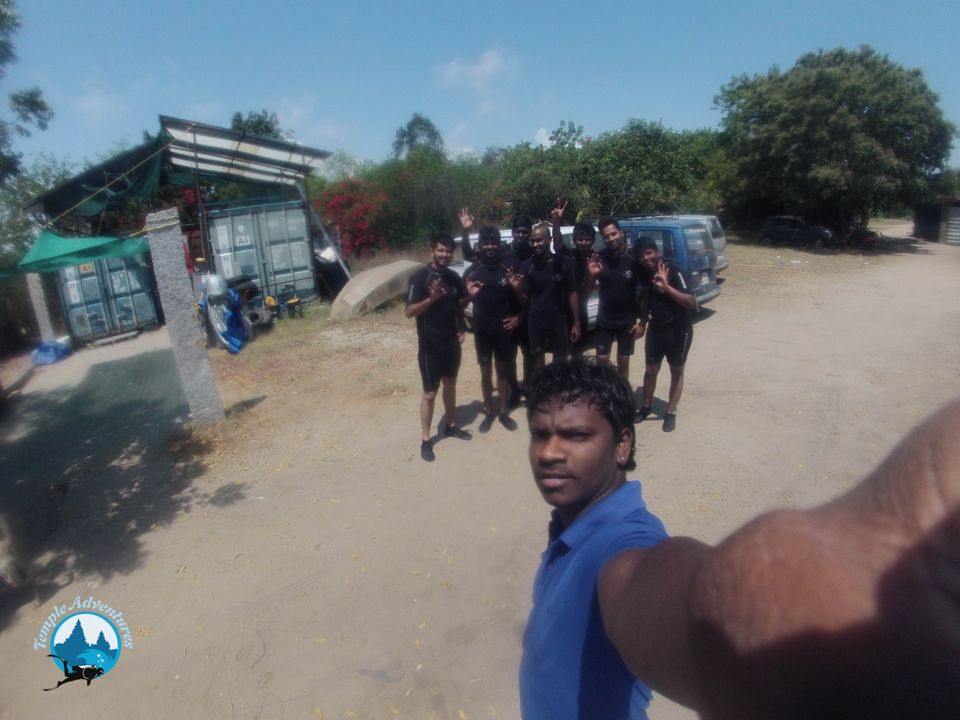 We've used Bus facility and started on Friday evening and reached Puducherry by Saturday early morning.
Pre-requisites:
1. Book yourself a scooter or Navi from a lot of vendors near Orleanpet ( where the main bus stand is).
2. Book yourself a good french hostel near to the Promenade beach.
3. Create an itenary and stick to it :p . Excluding breakfast, lunch and dinner as we find many lovely places which I will be listing them below.
PS : We've booked a Scuba-diving event with TEMPLE ADVENTURES CLUB which is one of the PADI certified Institutes and you'll have a great experience with the group leaders and founder. They have a great Hospitality there.
Coming to the Start of the trip ,
We've reached St.LAURENT AUROVILLE GUEST HOUSE which is just 30 mts away from Promenade beach in the French colony. It's a funky hostel, french library, fridge and all other cooking facilities and they also have a clothing and souvenir shop under your hostel.
We checked in and started searching for the breakfast and ended up having gelato at GMT Ice creams near by. We've settled in hostel and dropped our luggage, freshened up to start exploring the city. We've had our lunch at CELINE'S KITCHEN (it's an open-air cafe and with lovely food. You can die after having their risotto. They even had many other foods from Continental- cuisine. We've started exploring nearby kitchens for food to have upcoming days and ended up making itenary for following days. We've had dinner at Orleanpet at small roadside place at the end of our exploration of city.
We've had our breakfast at 'LE CAFÉ' which is a cute Breakfast place serves Continental- cuisine. We've had our bread toasts and different types of omelette with great coffee facing beach and cold breeze hitting us. It has both open air and closed space which ever you wanna choose for your meal. We've started now to have a boat trip to Paradise Beach from CHUNNAMBAR BOAT HOUSE( on highway between Puducherry and Cuddalore). They charge per person cost of 150-200 INR for boat ride to Paradise and comeback thought the same series of boats which sail back to Chunnambar Boat House.
PARADISE BEACH : It is best beach of Puducherry where the sand reflects golden color and it has back waters on the other side which has more greenery on the route of boat ride as well as best for any beach games.
Once we were done with Paradise Beach we wanted chill ourselves with a beer and good food. We've found a perfect place, which is Le Club in the French Town. It was perfect place for a beer and some munchies. We had some beers and some munchies and completed our dinner and left to rest at hostel as we planned a long day the following.
We've chose Le Café again for breakfast and planned to go 'AUROVILLE'(It is a long walk inside to reach to the mandir). It is a Matrimandir which contains a Crystal Globe which is largest optical glass globe in the world. It has 12 gardens which are named Existence,Consciousness,Bliss,Light,Life,Power, Wealth,Utility,Progress,Youth,Harmony,Perfection. It is a place to wake up your Spirituality. It also has Aurobindo ashram near by which follows ways to reach spirituality through Yoga and meditation. We've had our lunch at Auroville itself it has some cafes where you can rest in between your walks and have some refreshments or snacks. We've later started to the largest attraction of our trip, "PADI 18mts - Scuba Diving Event from Temple Adventures".
Evening : We've reached there office in Colas Nagar, where you can go enroll yourself for the event and they've a hospitable staff where on the first day, you'll be accustomed with the breathing practises in a indoor swimming pool and also there wetsuit and equipment. They've even provided me with sighted Swimming goggles for the event. Once we were done with our practise , we had our real run the next day early morning and we've started back to hostel and our dinner was at this awesome place called "CAFE XTASI" which serves so large pizzas. We've stuffed ourselves and followed by a walk on the Promenade beach with cold breeze touching you along with sounds of waves and peaceful night.
We've woken ourselves up early in the morning and started to Colas Nagar, Temple Adventure Dive shop where we changed ourselves to wet suits and started in a van with other folks who subscribed to that event that day and we've been taken to a harbour and from there we had a 20 min drive in a boat to the place we're going to scuba dive which is place which is cultivated with 70 species of fishes by Temple Adventures folks. We've reached to the summit, we've anchored our boats and started with one by one diving into sea along with instructors and it was your breathing capacity to stay for more time in the water. We've all completed the course and there were couple folks who couldn't handle their breathing and came back to boat. Once we were all done with the Diving we started back to harbor and we were so hungry(we were supposed to be with empty stomach before diving) after diving that we started eating the snacks, biscuits present on the boat :p
We changed back to our normal wear at dive shop and started back to hostel. On the way we had our lunch at this small cute place called "EAT MY CAKE". Which had great desserts and pies. They had french cooks who work there for 6 months and leave back to there work and it is maintained by Indian cooks who've learnt from them. Try their bagels and apple pie for must. We've later rested for a while as we were exhausted from diving for almost 50 mins. We've ended waking up at evening where we started to serene beach which was famous for it's square rocks in a long line but beach was very unhygienic and shore was almost filled with black sand, Perfect place for photography. We planned our dinner last day at a family restaurant called "MADAME SHANTHE'S" where you can have authentic steaks which were lovely with Coq au wine. We filled out bellies and ended up with a stroll on the beach.
End : The same night we had our some more desserts at " BAKER STREET" with cheese cakes and boarded the bus to respective cities.
Frequent searches leading to this page:-
pondicherry baker street tour, top pondicherry tour packages, pondicherry tour package for family, pondicherry top packages